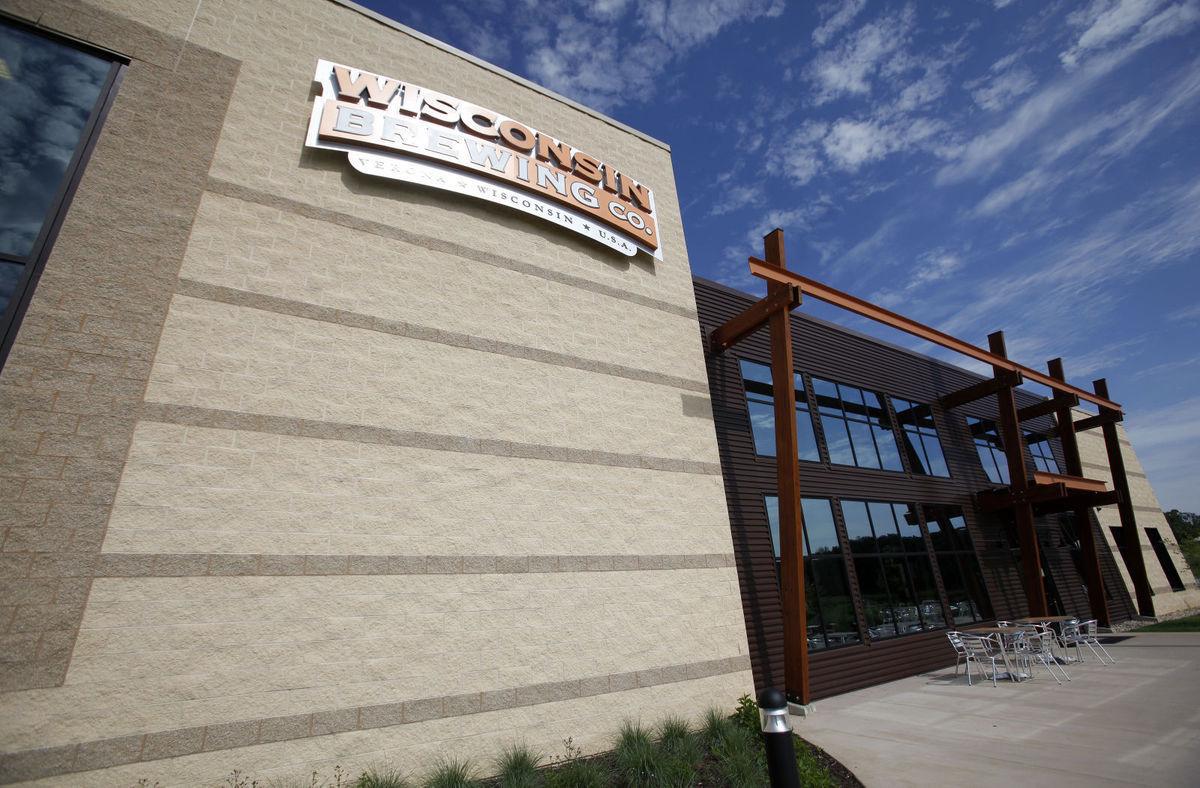 Wisconsin Brewing Co. in Verona has another addition to the growing roster of beers it produces for other brewing companies, and this one is a big hitter from a small Midwestern city.
WBC officials announced Tuesday that it will begin brewing Dorothy's New World Lager, the flagship beer from Toppling Goliath Brewing Co. in Decorah, Iowa. Toppling Goliath, known for its PseudoSue, an American pale ale, is considered one of the top beer makers in the country, is rapidly expanding its distribution and is about to break ground on a $10 million expansion project.
In 2015, the company signed an agreement with Brew Hub, a contract brewing company in Lakeland, Florida, to brew four of its beers that are sold in cans. The agreement with Wisconsin Brewing Co. will further add to the Toppling Goliath's production capabilities and meet the demand from bars and restaurants that want their products on tap, something only available for customers in Iowa and Wisconsin and not in the five other states it serves.
"The other states are screaming for draft," said Clark Lewey, Toppling Goliath's president and founder. WBC has "some draft capacity and that's the biggest issue for us. It made good sense for us (to contract with WBC) because we're so close we can haul our kegs back and forth."
Toppling Goliath was founded by Lewey and his wife, Barb, in 2009 after they experimented with home brewing in their garage. That led to the creation of a nano brewery where they brewed three times a day on a half-barrel system. They later added a used 10-barrel brewhouse but now have a four-vessel, 30-barrel system, and a high-tech packaging line but still have struggled to keep up with demand. The company shipped 10,000 barrels of beer in 2015.
The expansion project will build a 53,000-square-foot brewing facility a mile away from the existing plant and add a 100-barrel brewing system. Construction is scheduled to begin this week and be completed in 2017, said Lewey, an Iowa native who has a vacation home on Lake Winnebago.
"Working with our sister-state, Clark and the team at Toppling Goliath will leverage opportunities for both breweries," said Carl Nolen, president and CEO of Wisconsin Brewing. "As we look to the future, we're considering cross-promoting new beers especially made for beer lovers in Wisconsin, Minnesota and Iowa. We're really proud to be working with Toppling Goliath and looking forward to many new projects together."
The addition of Toppling Goliath beefs up of the production at WBC, founded in 2013 in a 21,000-square-foot, state-of-the-art facility in the Verona Commerce Park. In 2015, the brewery, with an 80-barrel brewhouse, produced about 13,000 barrels of beer, a number that is sure to grow with the company's own brews and with contracts with now three other companies.
In April, Small Town Brewery of Wauconda, Illinois, announced it had contracted with WBC to be the exclusive brewer for a 10.7 percent alcohol-by-volume version of Not Your Father's Root Beer. The beer will ultimately be available on draft in restaurants and bars across the country and in limited 22-ounce bomber bottles. In October, WBC announced a deal to brew Old Tankard Ale on contract for San Antonio-based Pabst Brewing Co. That beer will be sold initially in Wisconsin, Illinois, Indiana, Minnesota and Michigan before rolling out to more states in the future.
"We've had a relationship with Wisconsin Brewing for some time; we've shared a few beers together and really hit it off," Lewey said. "They've built a state-of-the-art facility and their quality control is phenomenal. We felt the best way to expand our distribution into Wisconsin was to brew in Wisconsin."
Be the first to know
Get local news delivered to your inbox!