The brown trout have all but been taking a seat beside fishermen in their boats the last few days.
During the last full day of the Salmon-A-Rama fishing tournament on Saturday, brown took center stage because of a change in fishing conditions. Four of the top-10 catches for brown trout in both the boat division and shore division were registered Saturday.
Joe Radewan of Rochester took over the boat division with his catch of 24.23 pounds. And Thomas Weinzieri of Kenosha hit it big in the shore division with a brown trout weighing 21.40 pounds. That's more than seven pounds heavier than Nick Twomey's second-place fish (14.06).
There's a simple explanation for what's been going on. The westerly winds that helped create the hot conditions late this week have turned over the lake. That means the warm surface water has been pushed out and the cold water has churned up near shore from the depths.
And brown trout love cold water.
"The water has cooled off and the browns have gotten active again," said longtime SAR volunteer Craig Bender. "They might have still been in that area, but weren't active. The cool water has got them active again. All week, there were hardly any browns caught. Now they're more active."
Radewan, who had been experiencing a slow week of fishing, discovered that for himself about 7 a.m. Saturday. He was with longtime fishing partner Dave Halter on Halter's 19-foot boat, "Fellowship" three to four miles north of Milwaukee in 80 feet of water.
The 57-year-old hydraulic technician was running spoons when the 24.23-pounder hit.
"They like cold water, so everyone probably wasn't fishing too deep this morning," said Radewan, who had been out on the lake since 4 a.m.
Weinzieri was fishing in the Kenosha Harbor about 6:30 p.m. Friday with friend Bob McClanahan when that 21.40-pounder hit on a green tube jig.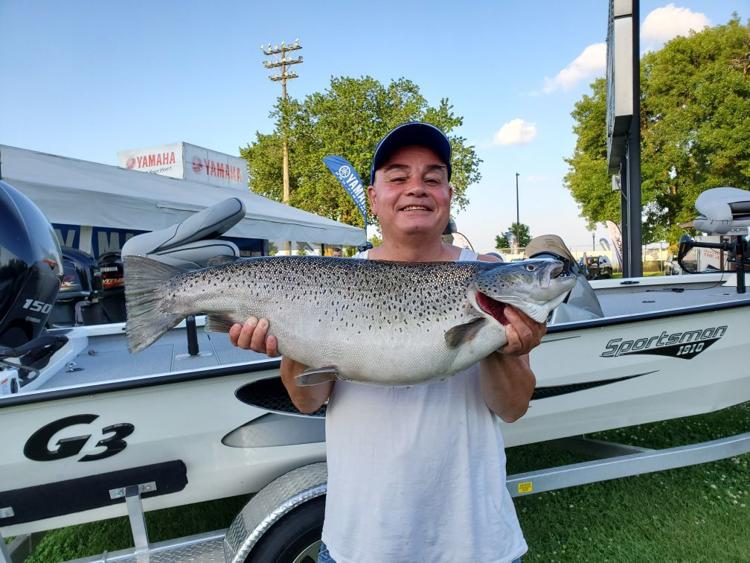 Register for more free articles.
Stay logged in to skip the surveys.
"We had an east wind with the rain and it pushed the colder water in and the warmer water out so the browns were really hitting," said McClanahan, speaking on behalf of his napping friend. "They were catching them in Milwaukee extremely well near shore.
"We usually get the brown trout the first and second week of June, but this has been a goofy season this year."
McClanahan has some advice for fishermen: Those who stick close to the Kenosha Harbor will likely be glad they did.
"The Kenosha Harbor is full of perch," he said. "You can catch them at night. There are literally thousands of them. It's really good by the boat launch area. You can see them at night with a flashlight two to three feet under the water."
Choppy water was limiting boat fishermen on Saturday, but Bender feels a big one that could replace Jim LaFortune's 33-46-pound chinook salmon from the top of the leaderboard is out there for the taking.
"Anglers should focus fishing inside of 100 feet looking for that big Roger Hellen-class brown or maybe the chinook that's bigger than the leader," he said. "And that's where I think you're going to catch it — inside 100 feet.
"You might start shallow and then work your way out. The bigger chinooks a lot of times are caught in shallower water. It's not uncommon to catch one in 40 or 50 feet of water."
Photos from Salmon-A-Rama
Salmon-A-Rama 2019 kicked off Sunday along Lake Michigan. The festival is running from July 13-21 with the weigh-in area and festival site at Pershing Park. 
Salmon-A-Rama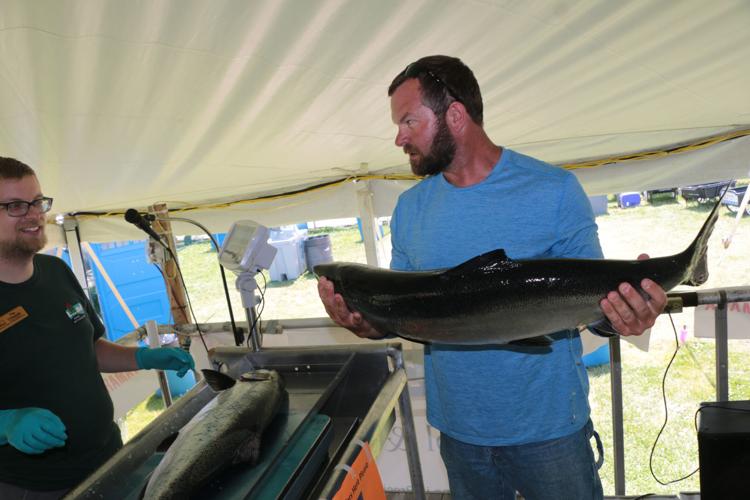 Salmon-A-Rama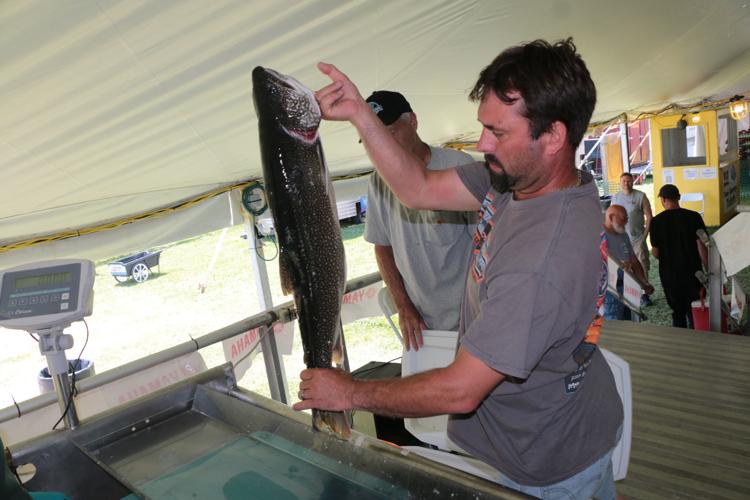 Salmon-A-Rama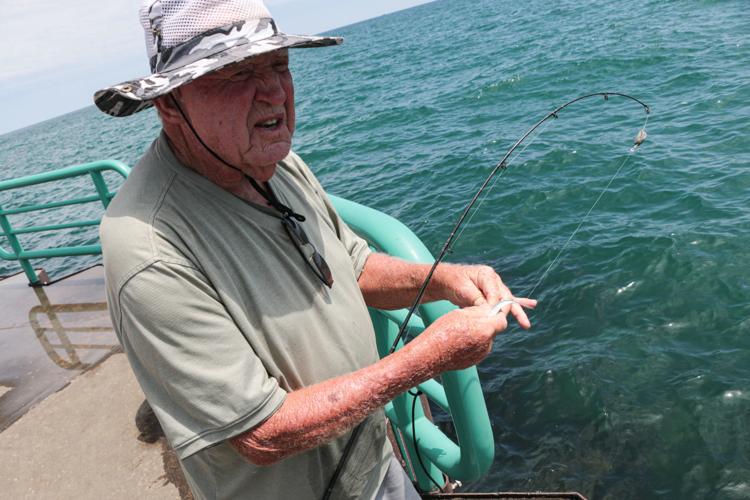 Salmon-A-Rama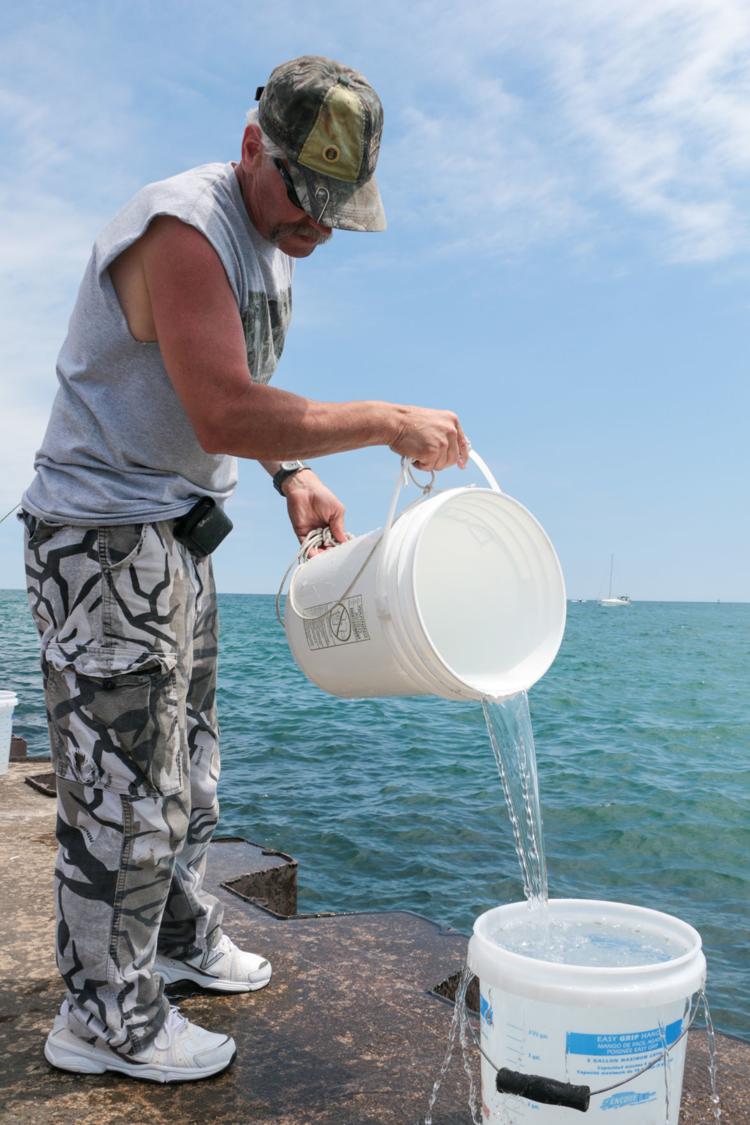 Salmon-A-Rama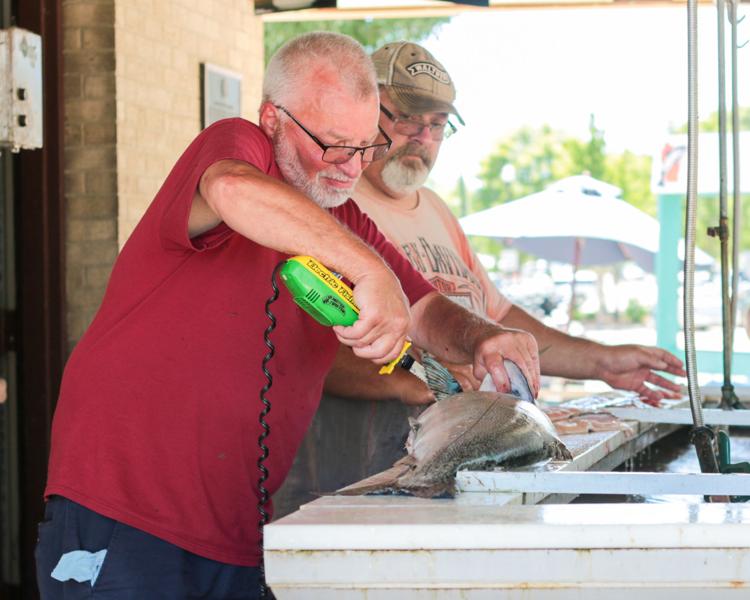 Salmon-A-Rama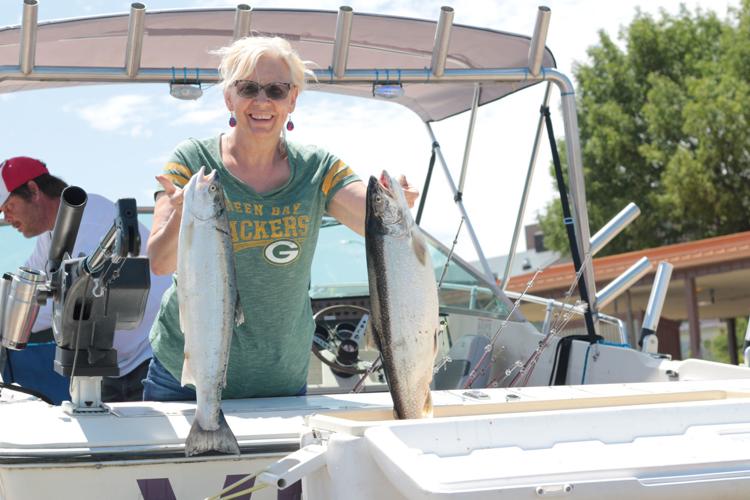 Salmon-A-Rama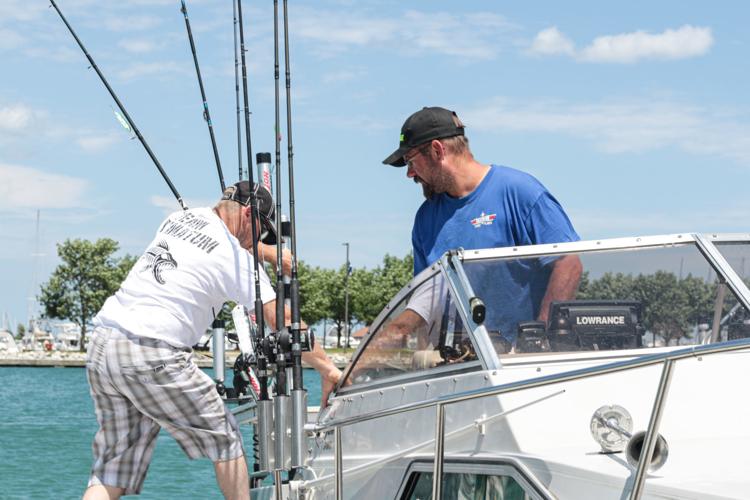 Salmon-A-Rama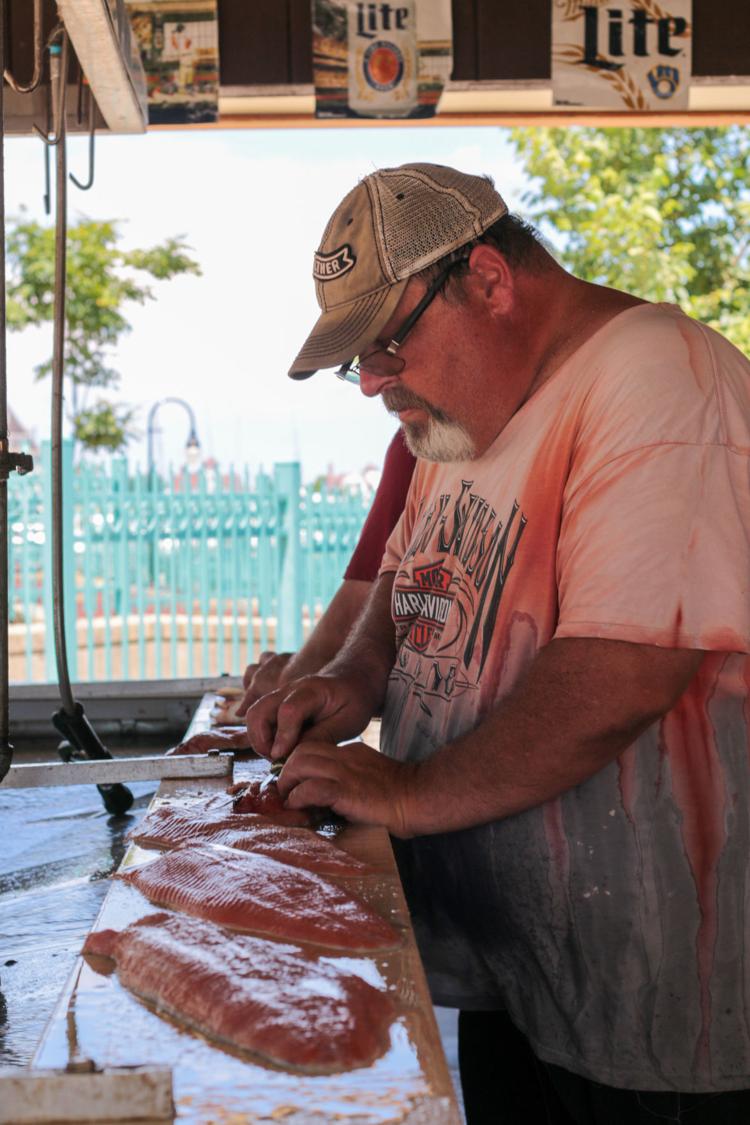 Salmon-A-Rama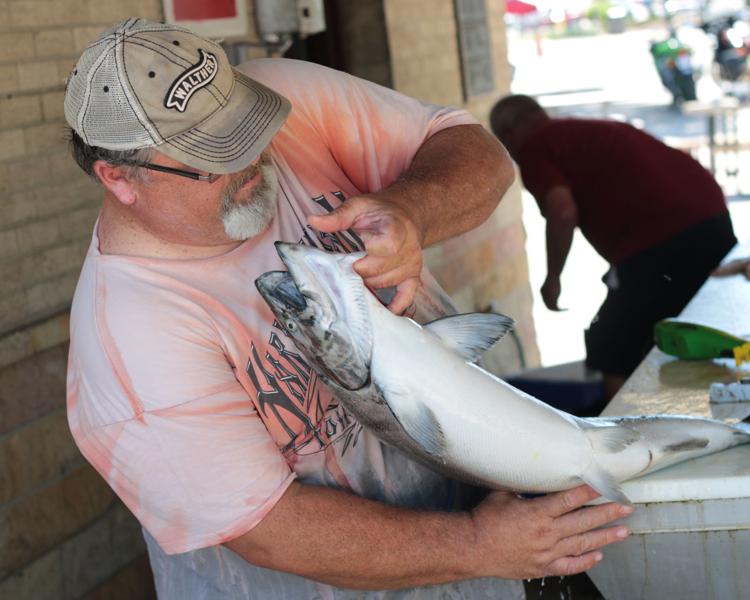 Salmon-A-Rama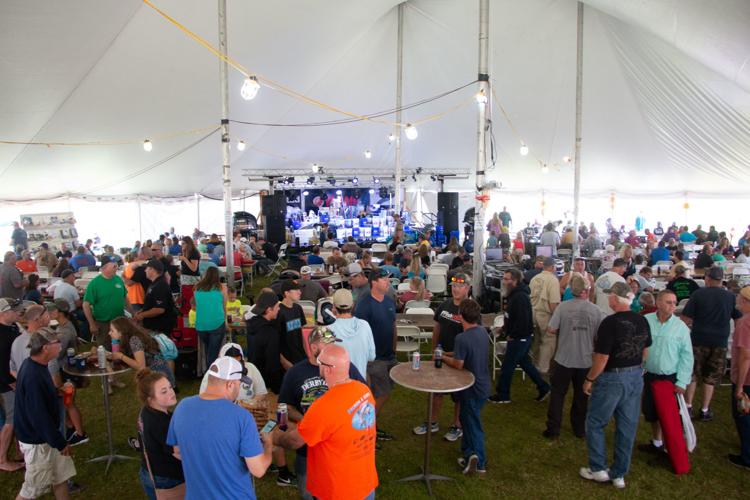 Salmon-A-Rama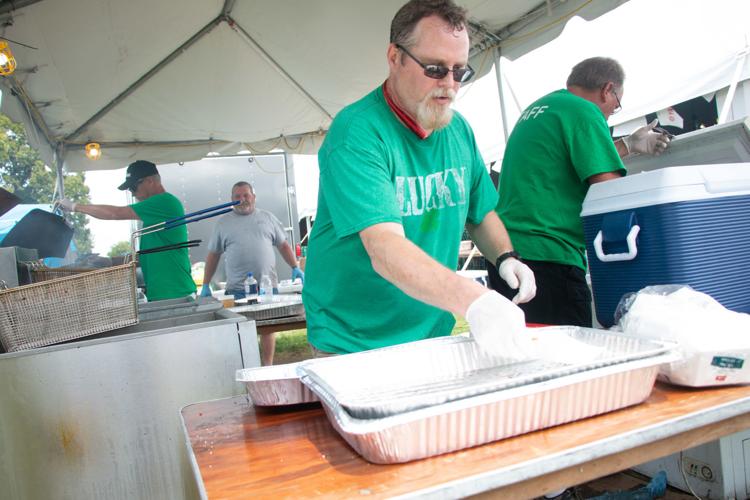 Salmon-A-Rama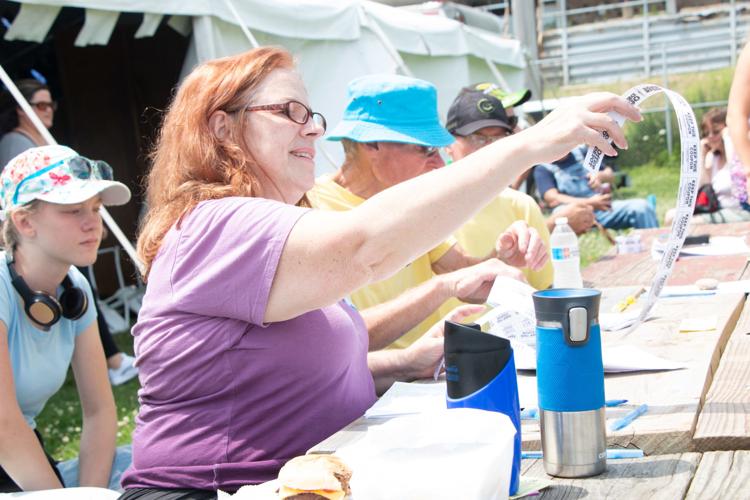 Salmon-A-Rama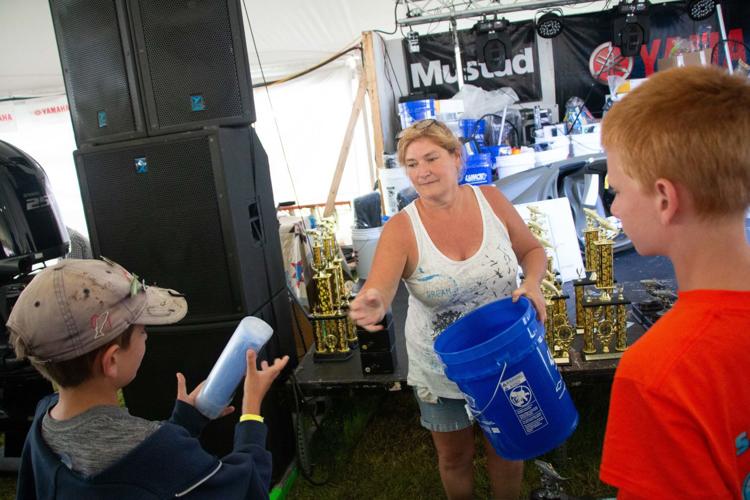 Salmon-A-Rama
Salmon-A-Rama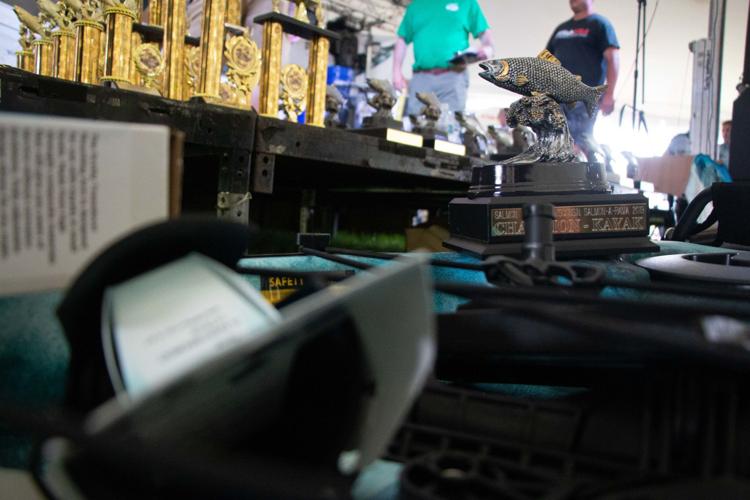 Salmon-A-Rama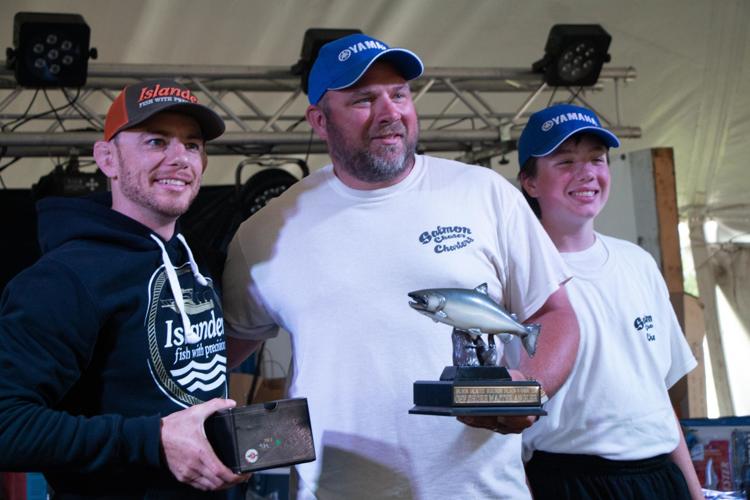 Salmon-A-Rama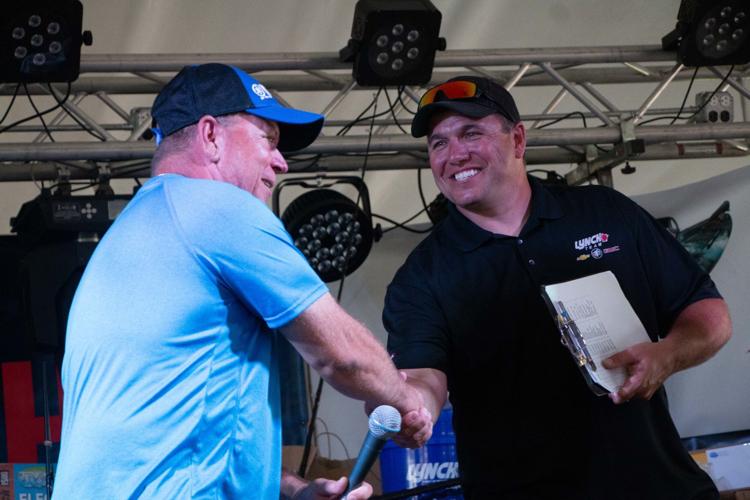 Salmon-A-Rama
Salmon-A-Rama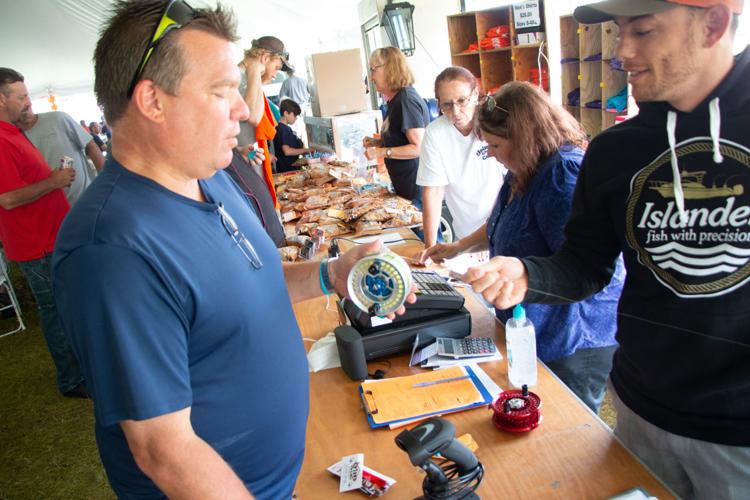 Salmon-A-Rama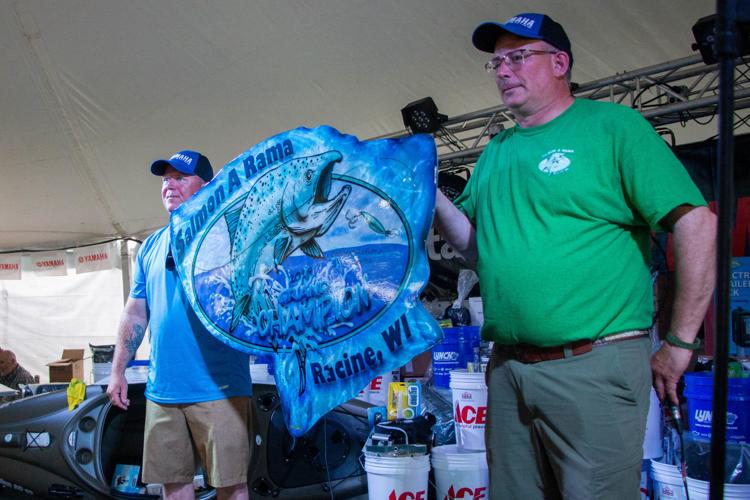 Salmon-A-Rama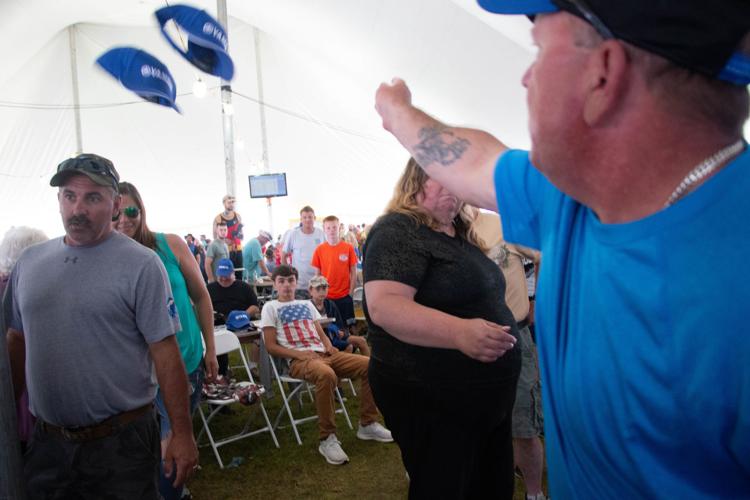 Salmon-A-Rama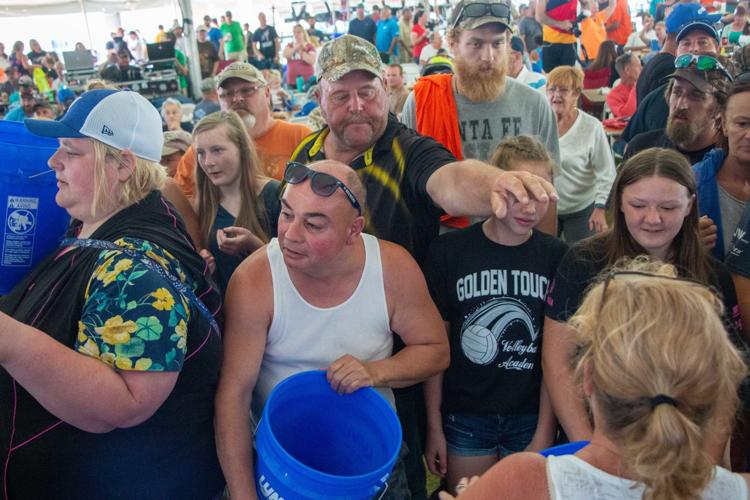 Salmon-A-Rama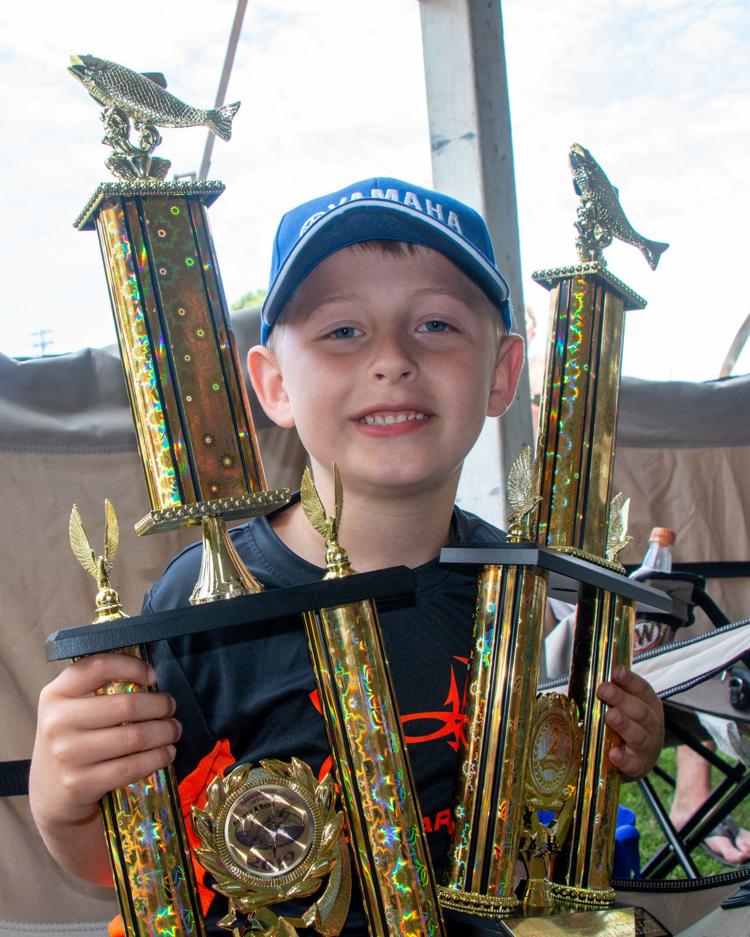 Salmon-A-Rama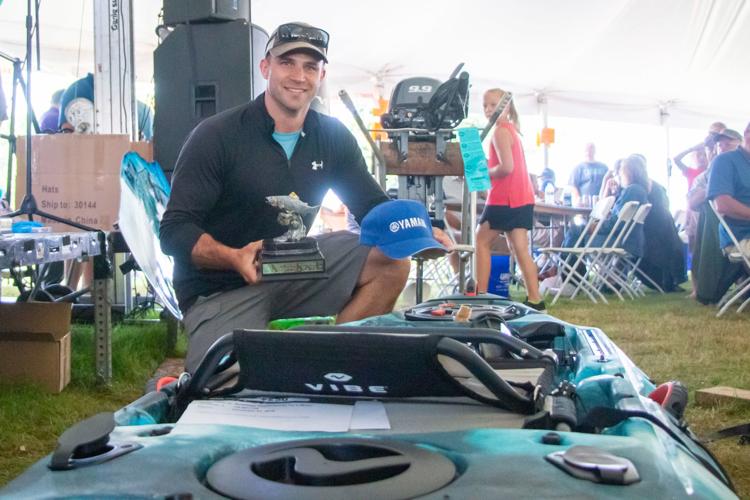 Salmon-A-Rama