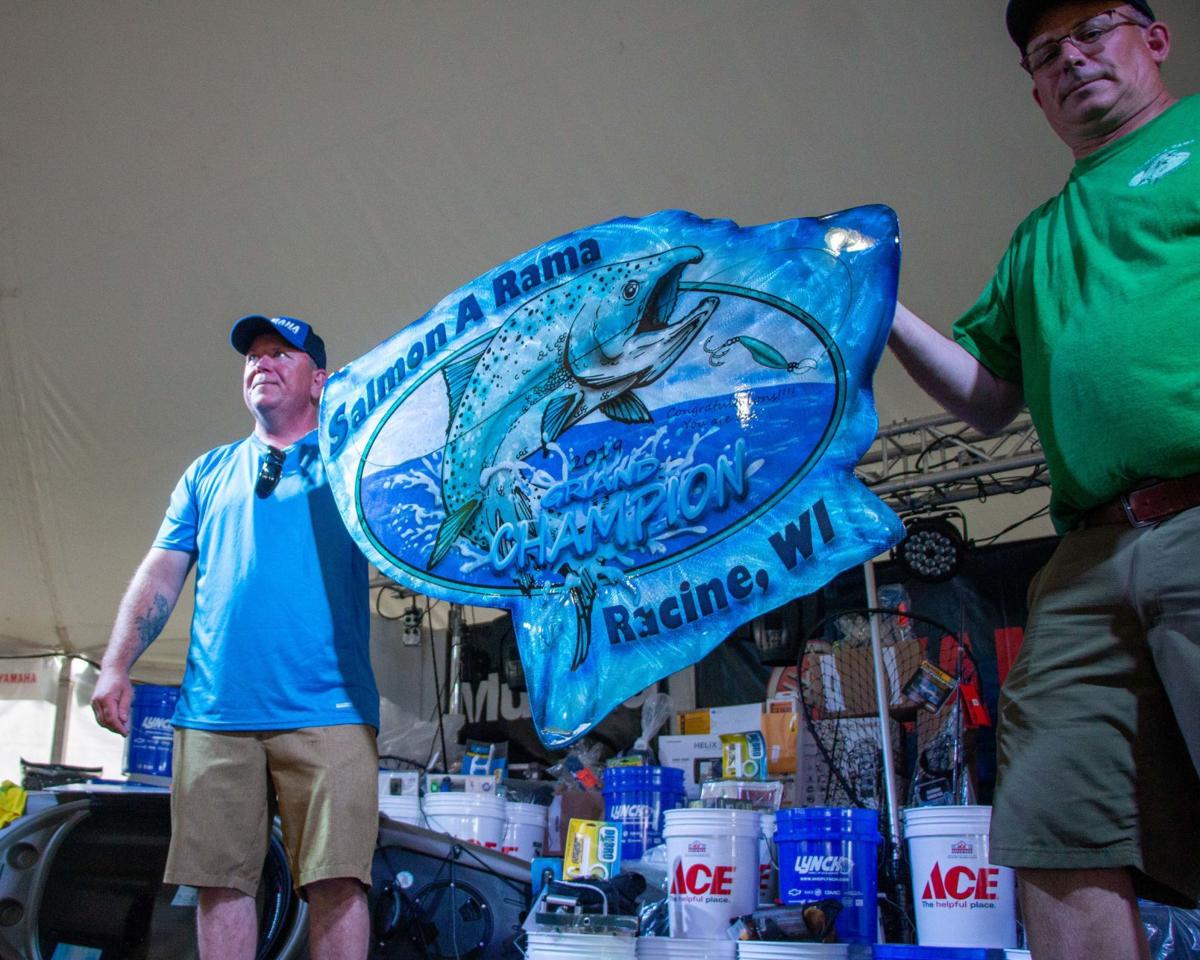 RACINE — Given the quirkiness of fishing and the good fortune that comes into play for even the most skilled anglers, it's a safe bet to predict this: What became official when the Salmon-A-Rama fishing contest officially ended at 11 a.m. Sunday will almost certainly never happen again.
And that's the SAR chairman doubling as the SAR overall champion.
Jim LaFortune, who is in his sixth year as SAR chairman, won the contest with the 33.64-pound chinook salmon he caught Monday night two to three miles south of Milwaukee.
He was too busy to get carried away about potentially winning the tournament most of the week because of his responsibilities as chairman. But even though he got a huge assist from the weather when choppy water and periodic thunderstorms slowed anglers over the weekend, LaFortune admits to having become jittery once the weekend approached.
"There was no pressure because I never expected this fish to hold," said LaFortune, who also was second in the lake trout boat division with his 25.26-pound catch. "Once Friday came, I started getting a little nervous and (Sunday), 11 o'clock wouldn't come soon enough.
"Every hour that went by, it seemed like a minute went by on the clock."
How did LaFortune feel about his unique status of also being chairman of this contest?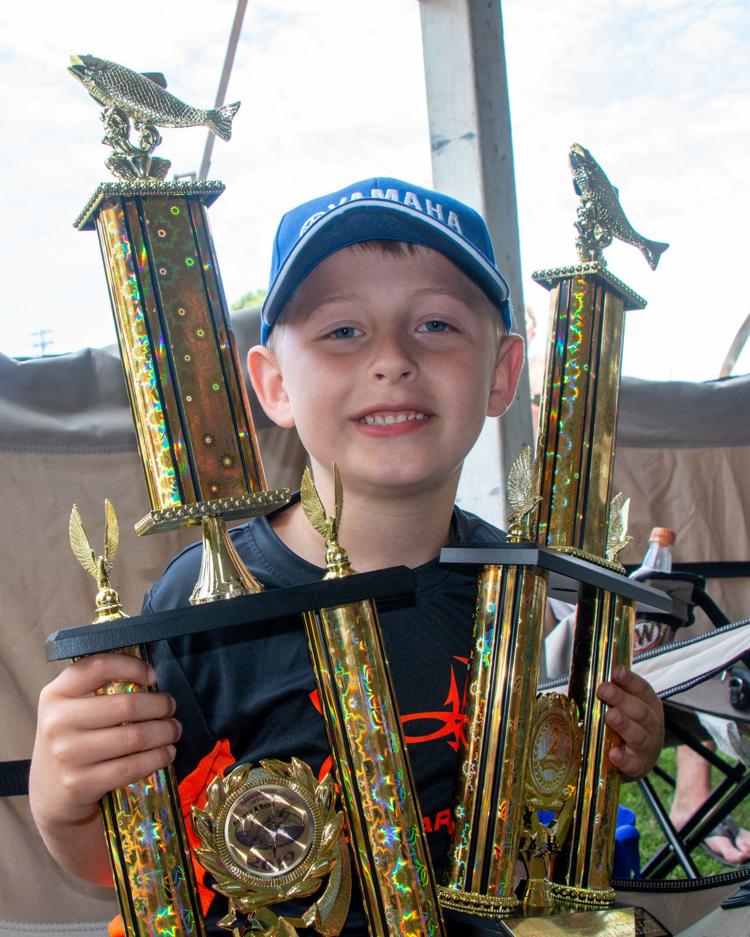 "It might be unique, but I'm such an active fisherman," the retired paramedic said. "I spend a lot of time on the water. Part of the reason I became chairman of this event is to help make funds for the area. We just put up the kiosk a couple years ago and now we've got the life-ring stations. The safety and the promoting and the educating of the sport is why I do it.
"Somebody had to take it on. It's just that there wasn't a lot of volunteers available to take on the role."
LaFortune was given the choice of $25,000 or a Chevrolet truck, valued at $38,000, that was donated courtesy of the Lynch GM Superstore in Burlington. He didn't agonize over this decision.
"I'm going to take the money and the main reason is they don't have the Camaro here this year," he said. "And the truck is a two-wheel drive and I already have a four-wheel drive. I spend a lot of time hunting up north, so I definitely need a four-wheel drive."
He said his decision would have been different last year, when a choice of three cars — including that Camaro — was offered as an alternative to the cash prize.
"I'd definitely be driving away in the Camaro," he said.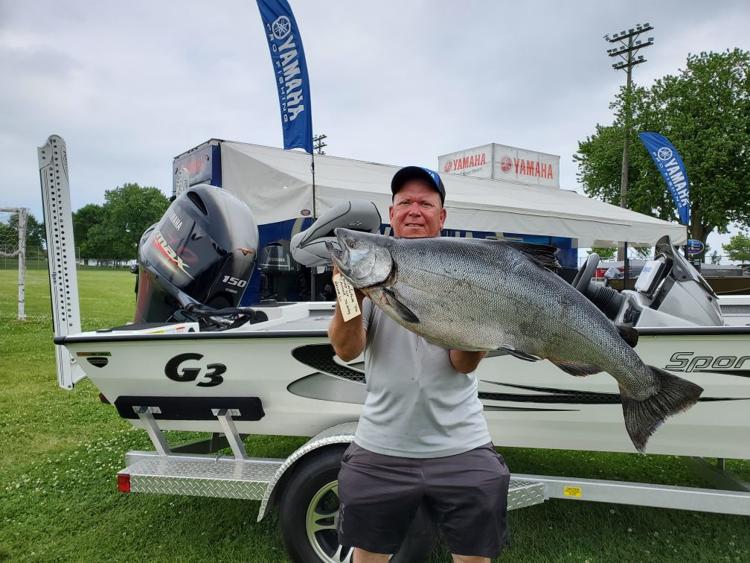 You have free articles remaining.
LaFortune plans to split his prize money with his fishing partner, Tim, who traveled to Germany after the two caught their prized fish. But there's someone even more pivotal in his championship.
He is Eric Haataja, a charter boat captain out of Milwaukee whom LaFortune has known for about 10 years. Haataja advised LaFortune to try his luck north of Milwaukee after LaFortune had been experiencing diminishing returns fishing along the Wisconsin-Illinois border early in the contest.
"He was looking for some brown trout and he thought the weather, with the winds coming, might change it and really turn it on," LaFortune said. "It absolutely did, exactly as he predicted.
"He told me they were really on to some big fish and that's the main reason we went up there. There were several other charter boats out in that area that day, as well, and they were also getting fish."
Without that advice, LaFortune almost certainly wouldn't be getting interviewed for this story Sunday morning.
"I definitely would not have gone to Milwaukee," he said. "I would have stayed in the Racine area, without a doubt, knowing the type of fisherman he is."
LaFortune received a text Sunday morning from Haataja.
"Basically, his words were, "Hell, yeah!,' " said LaFortune, who added that he will be sending some business Haataja's way as a thank you for his advice.
After discussing his prize, LaFortune was asked about the status of Salmon-A-Rama and that's when his mood turned more somber. The fishing portion of SAR, which started in 1975, has never been better, he said. But the same can't be said for the festival portion of this tournament.
"The festival is definitely in jeopardy of being discontinued," said LaFortune, who has made no secret of his displeasure with the City of Racine. "The tournament itself has remained very strong and the contestants have been increasing every year.
"But with the festival, we have been getting a lack of support within the city, a lack of sponsorship within the community and a lack of volunteers within the organization itself. So with all that, there's not a lot of hope for continuing the festival."
LaFortune underscored his frustration when asked if he was going to finally take a rest after putting in so many hours fishing during SAR.
"I've got to go to the awards, we've got a bunch of raffles and then we've got to start tearing down so we don't get charged more from the city," he said.
The on-shore champion was Thomas Weinzieri of Kenosha with the 21.40-pound brown trout he caught in the Kenosha Harbor Friday night. He receives a $500 cash prize plus a 9.9-horsepower Yamaha outboard engine.
THE TOTALS: There were 1,921 fish weighing a total of 21,263 pounds registered in the tournament. In the 2018 contest, there were 2,189 fish registered weighing a total of 21,487 pounds.
But LaFortune said that because of today's technology, those numbers don't mean as much as they once did.
"If you weigh a fish in Wisconsin, within a minute, it will show up (on leaderboards) in Michigan," he said. "So less guys are weighing in less fish due to the fact that they know what size they need to beat."
Photos from Salmon-A-Rama
Salmon-A-Rama 2019 kicked off Sunday along Lake Michigan. The festival is running from July 13-21 with the weigh-in area and festival site at Pershing Park. 
Salmon-A-Rama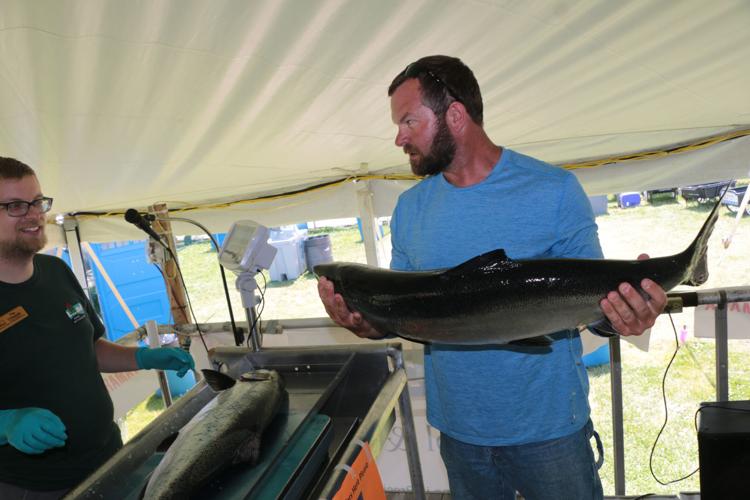 Salmon-A-Rama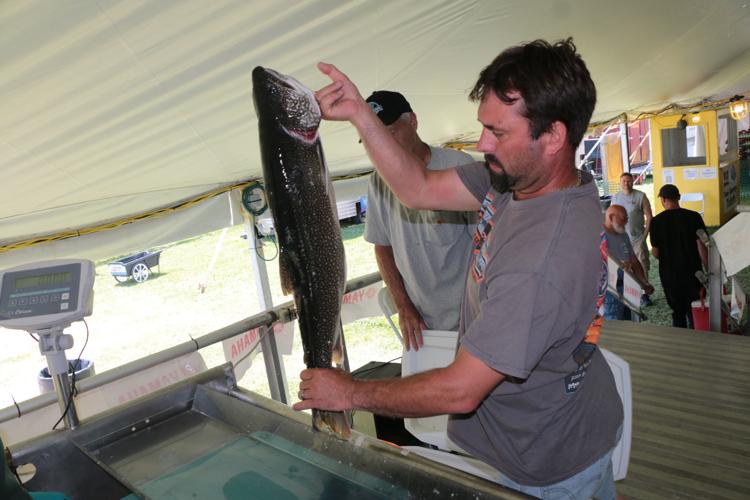 Salmon-A-Rama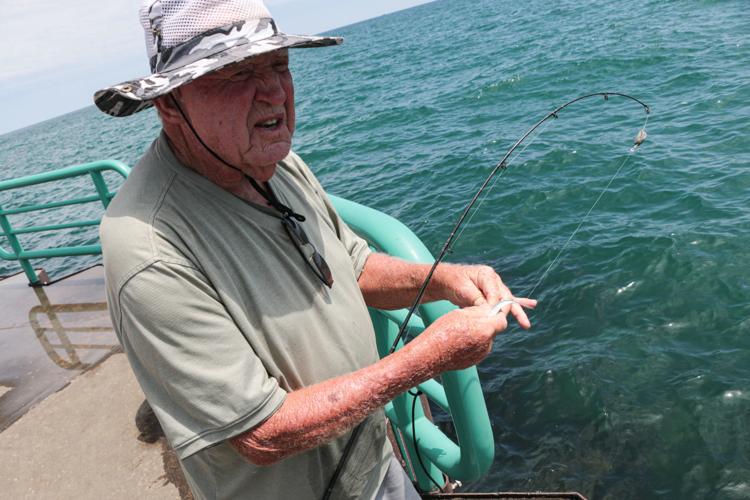 Salmon-A-Rama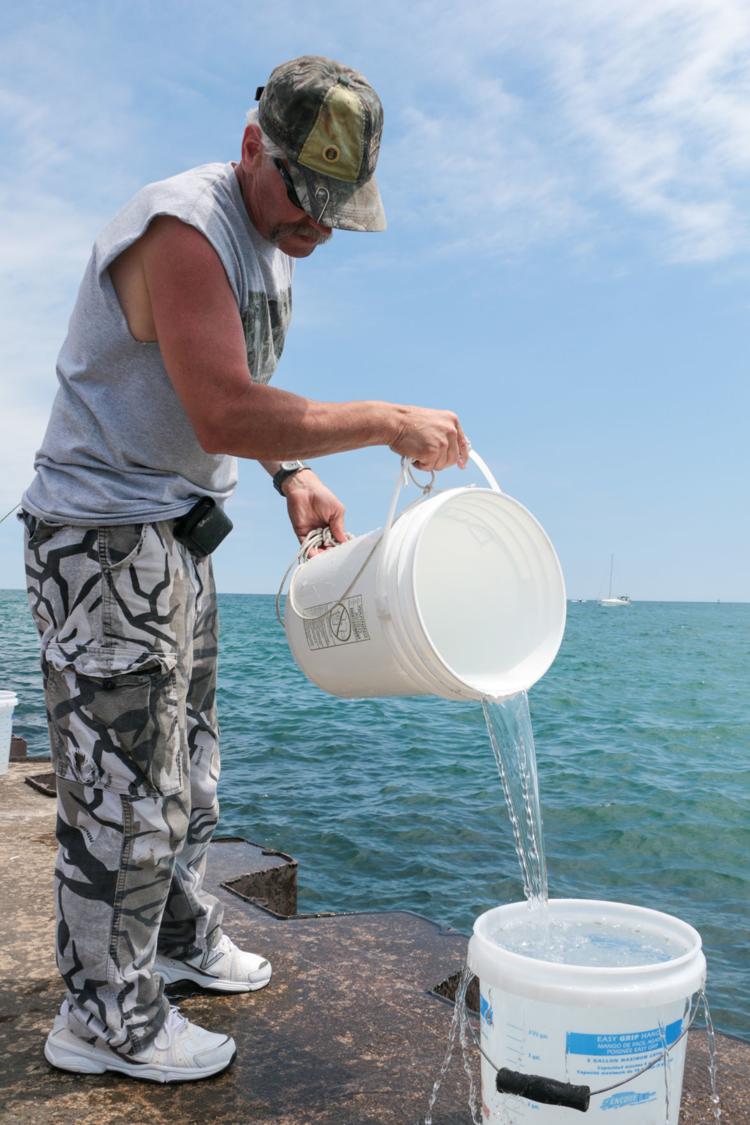 Salmon-A-Rama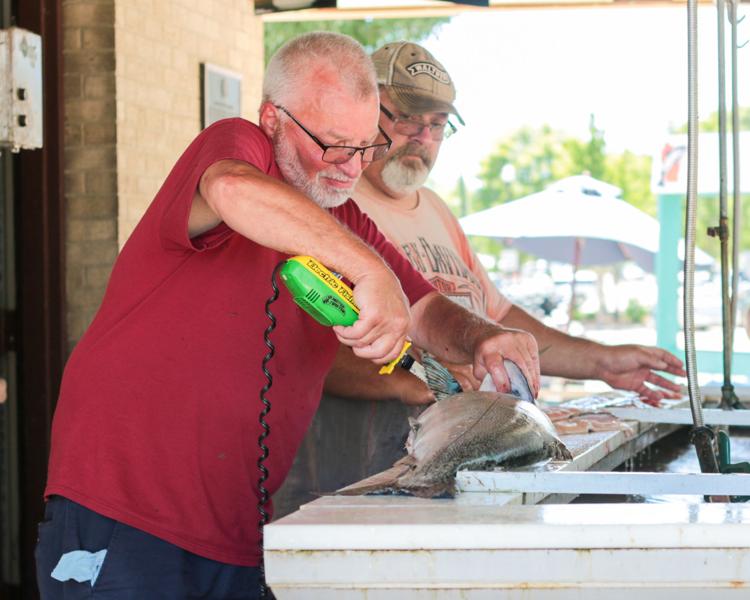 Salmon-A-Rama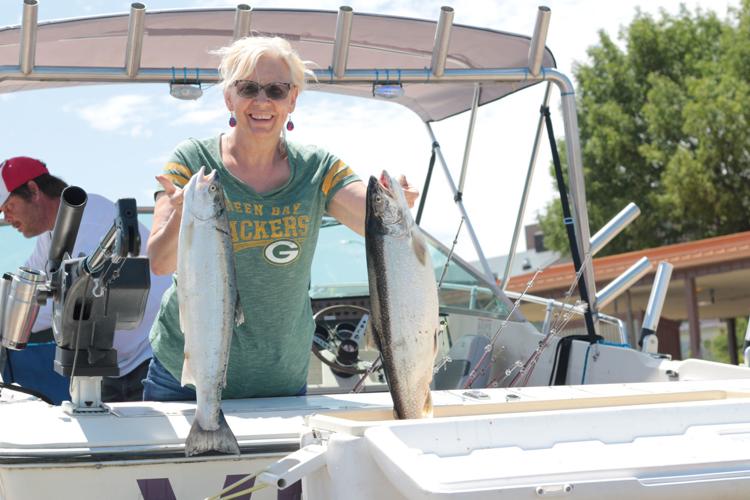 Salmon-A-Rama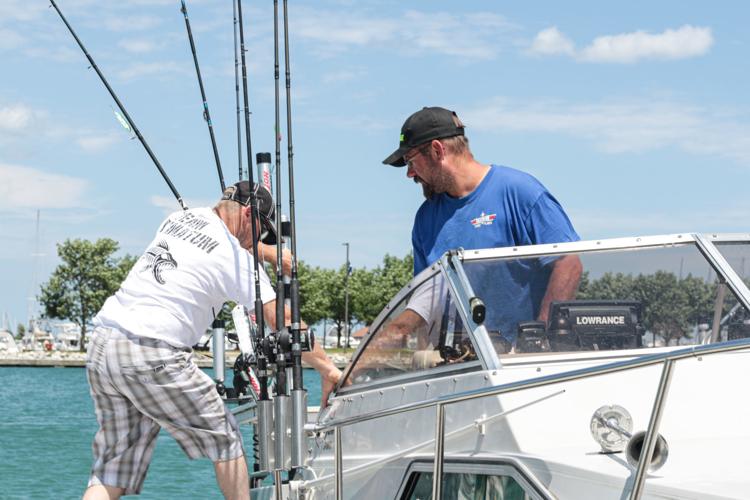 Salmon-A-Rama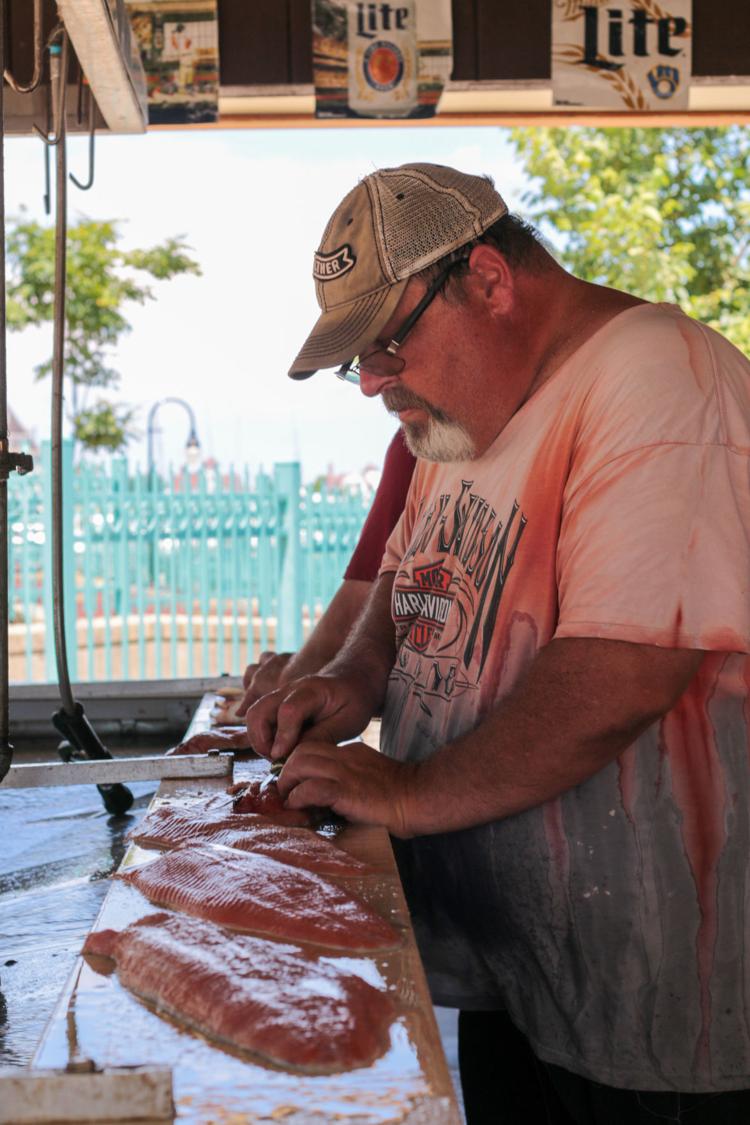 Salmon-A-Rama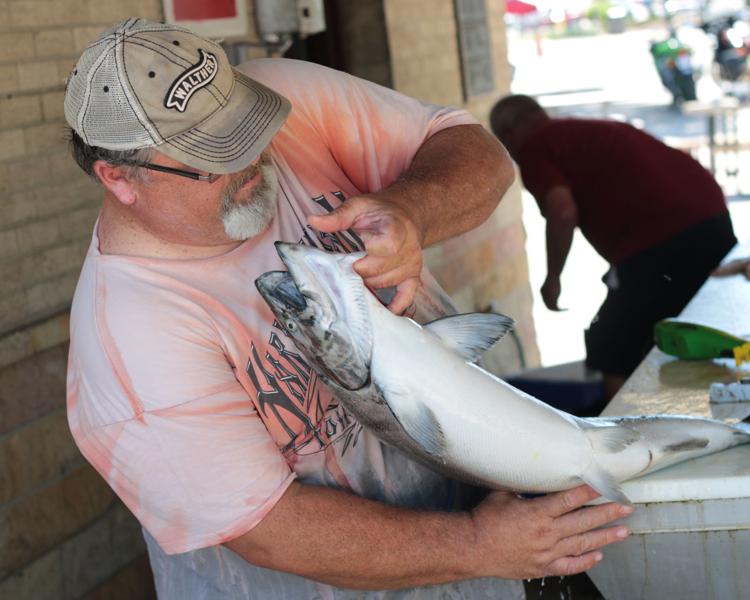 Salmon-A-Rama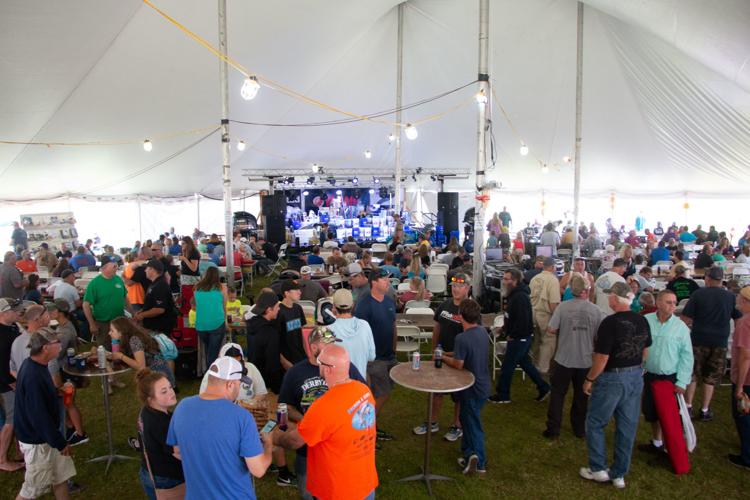 Salmon-A-Rama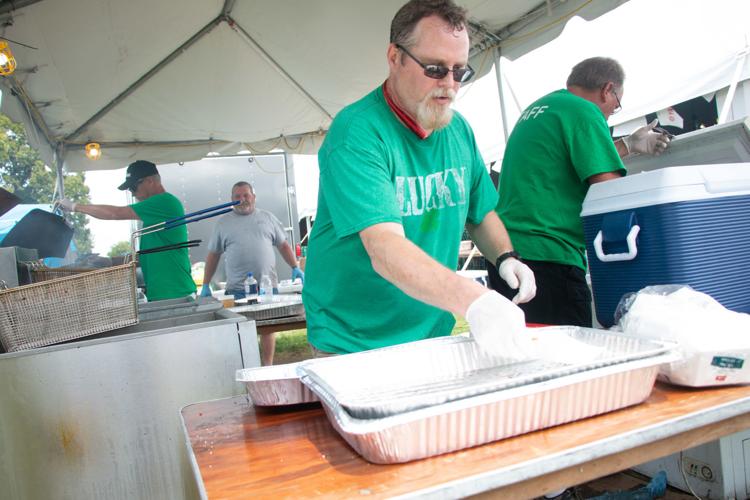 Salmon-A-Rama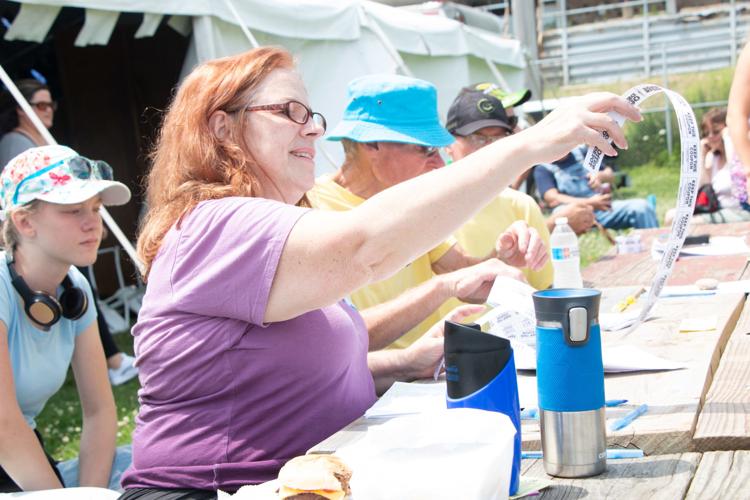 Salmon-A-Rama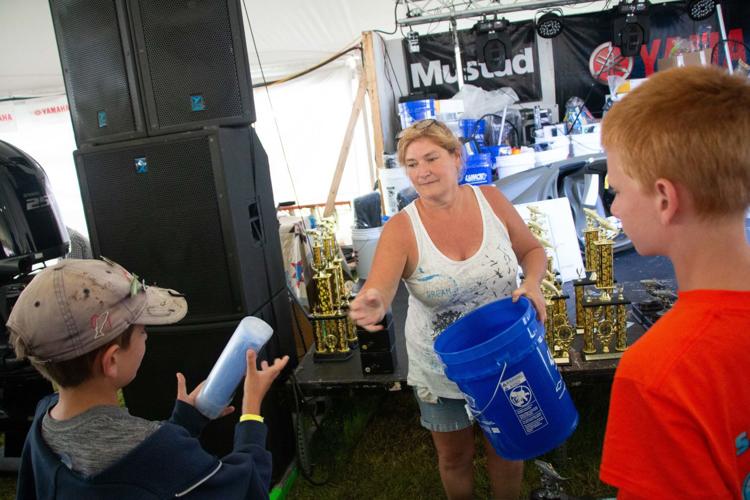 Salmon-A-Rama
Salmon-A-Rama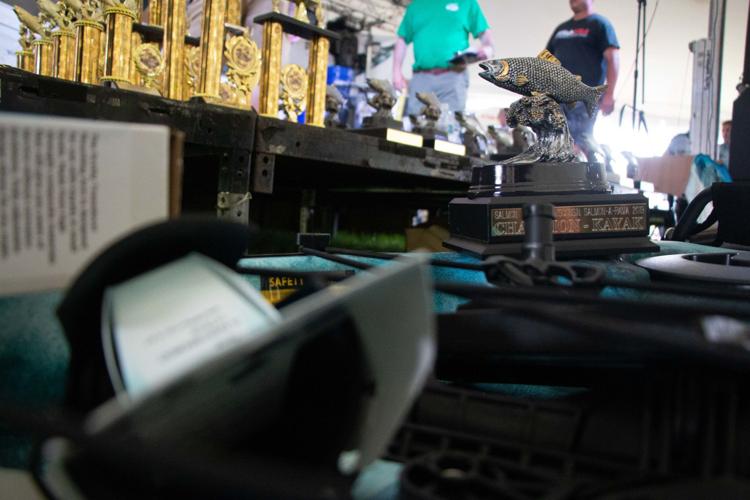 Salmon-A-Rama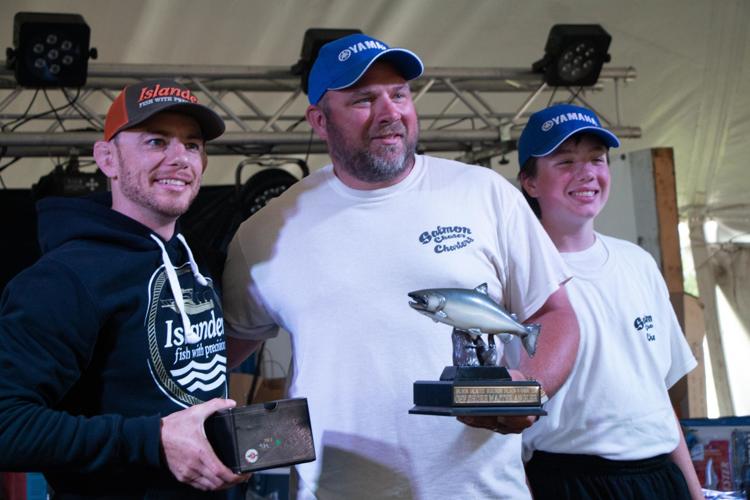 Salmon-A-Rama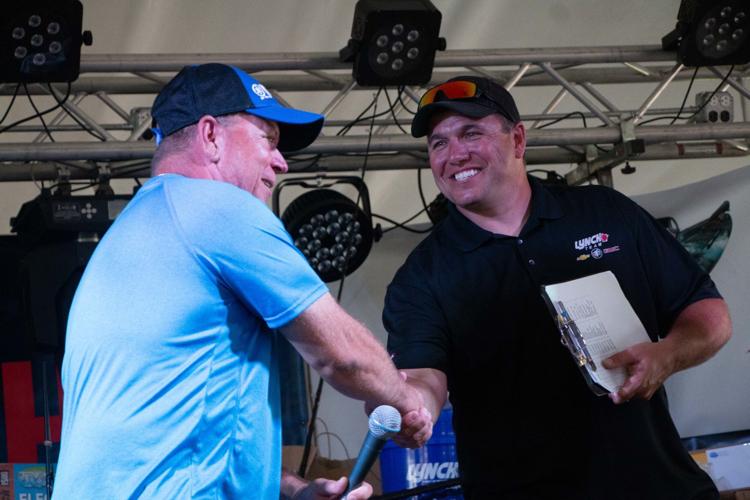 Salmon-A-Rama
Salmon-A-Rama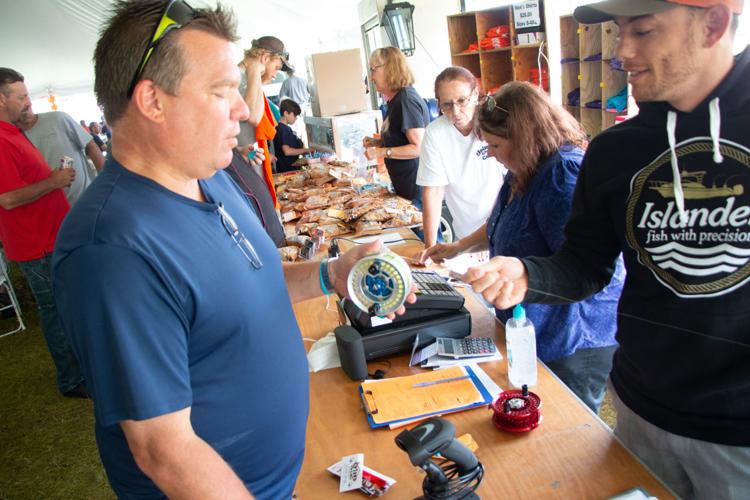 Salmon-A-Rama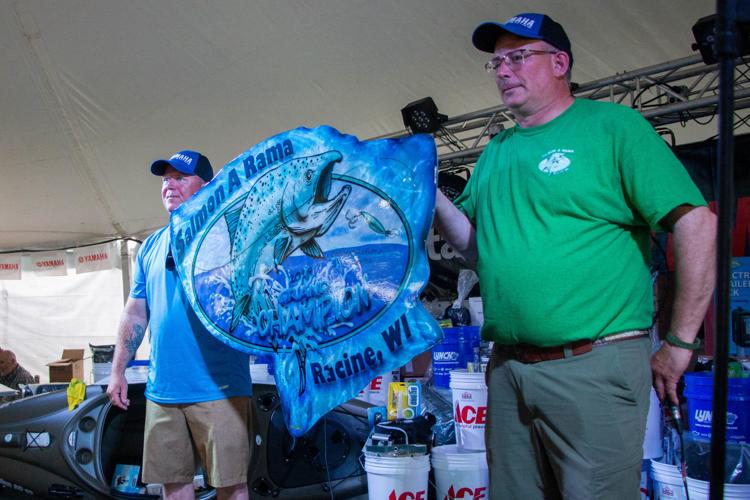 Salmon-A-Rama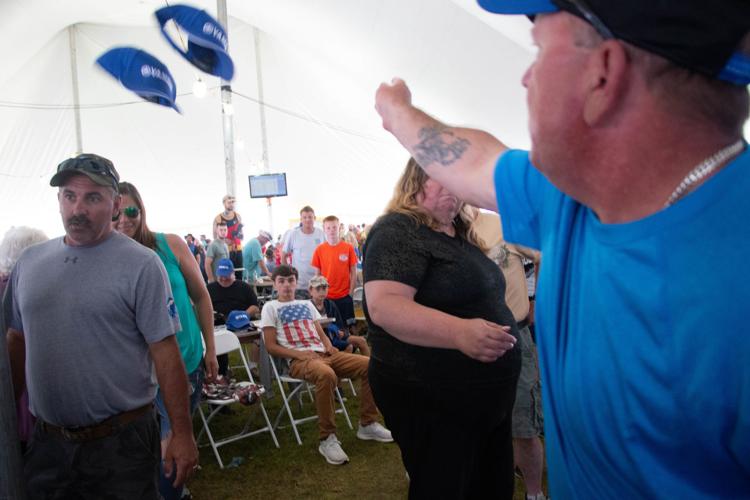 Salmon-A-Rama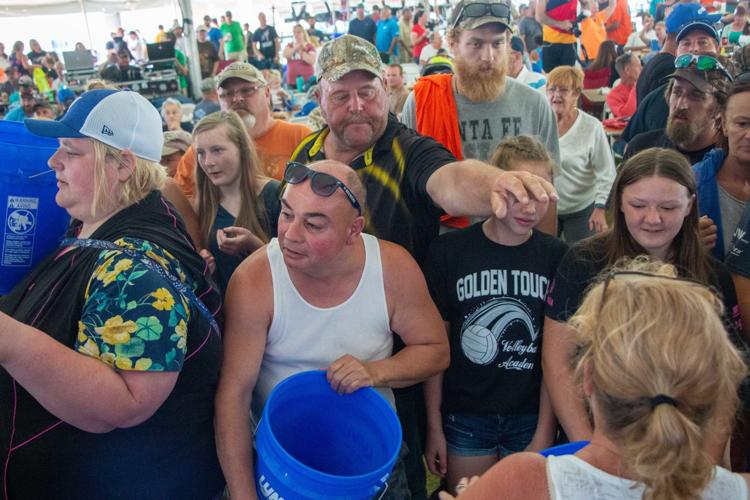 Salmon-A-Rama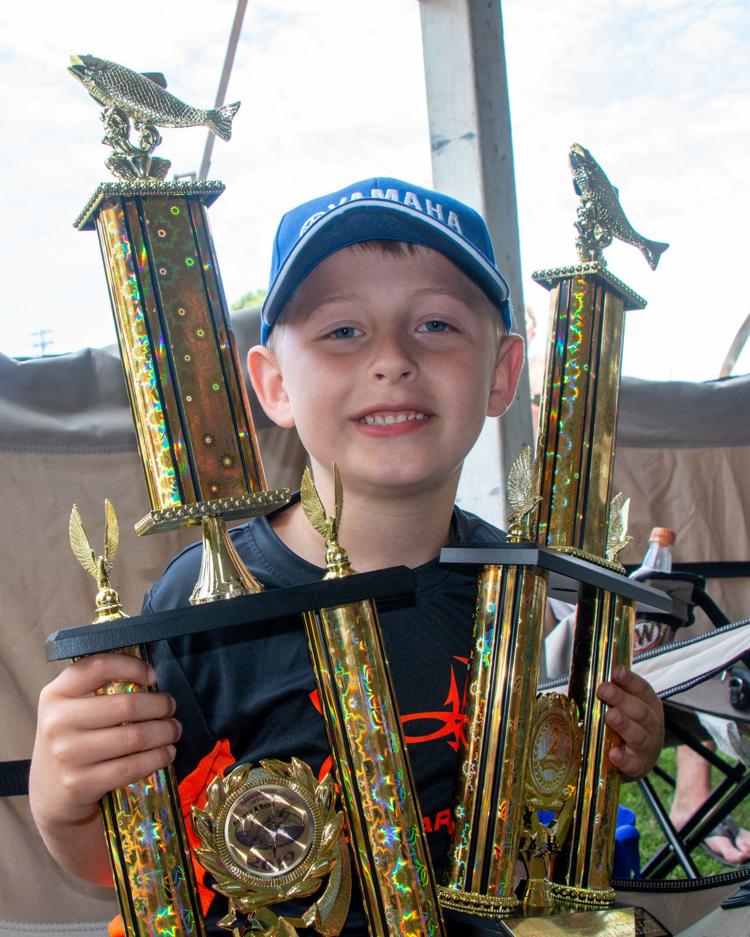 Salmon-A-Rama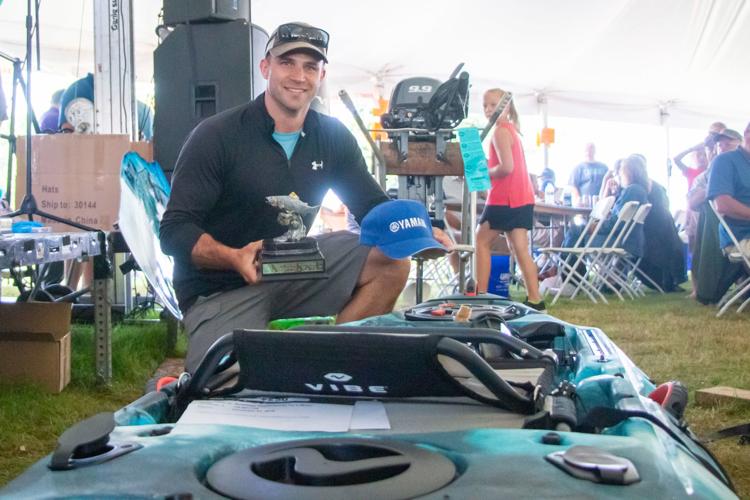 Salmon-A-Rama