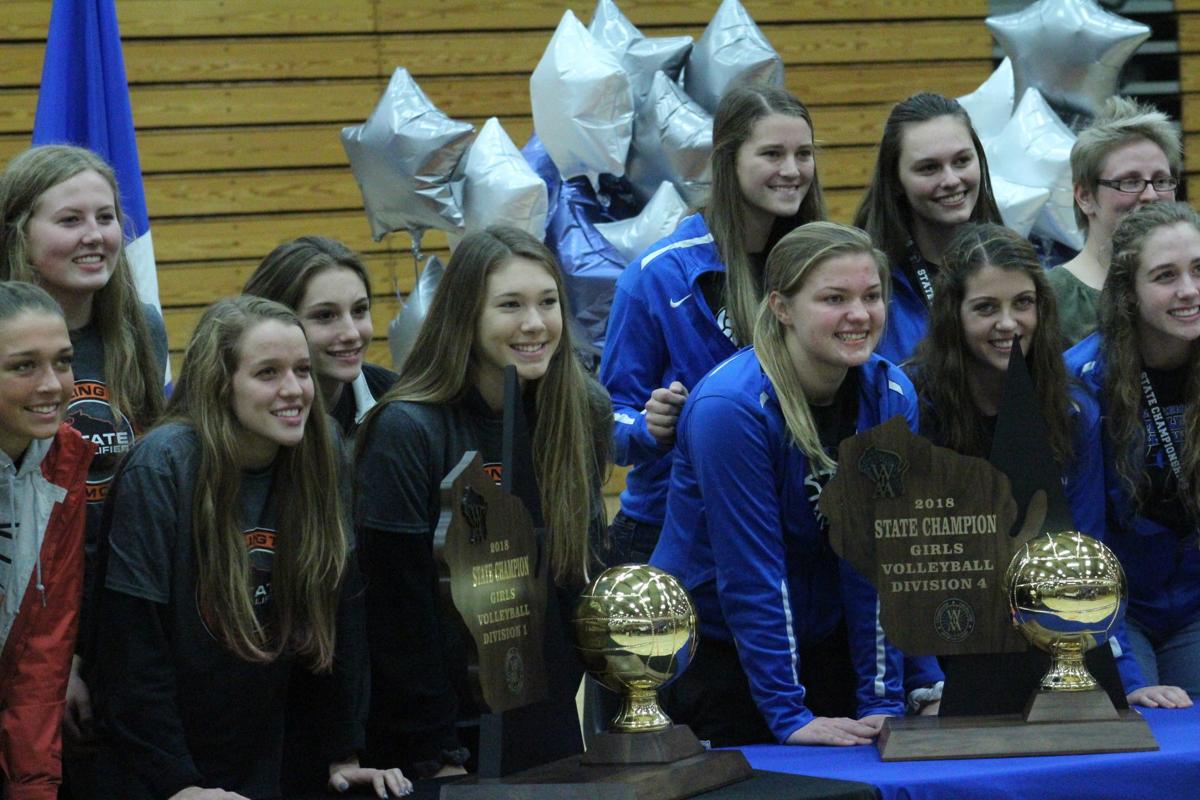 The year of Union Grove High School continued last week by scratching a 34-year itch.
So far, the Broncos have had their girls golf team, a tennis doubles team and a cross country runner qualify for their respective WIAA state tournaments.
The girls volleyball team joined the growing list Saturday by beating Kenosha Indian Trail 25-27, 25-16, 25-18, 26-24 in a Division 1 sectional final and advancing to state for the first time since 1985.
Union Grove joins perennial state qualifiers and defending champions Burlington (Division 1) and Catholic Central (Division 4) at the state tournament, which begins Thursday at the Resch Center in Green Bay. In a quirk of the seedings of the eight state qualifiers, the Broncos will play the two-time defending champion Demons in a 7 p.m. quarterfinal Thursday.
Burlington is making its sixth straight trip to state and 10th in the last 11 years, while Catholic Central is back for its second straight appearance and eighth time overall.
This is just the second time that three Racine County girls teams qualified for state in the same year. In 2010, Burlington, Catholic Central and St. Catherine's advanced and the Angels went on to win the Division 3 title.
Here are looks at the three state qualifying teams:
Union Grove
The Broncos (41-5) had two previous appearances, in 1978 and 1985, and used a near miss from last year as motivation to get to state this year.
"The girls were really excited, especially after last season after losing the regional final to team we could beat (sixth-seeded Oregon swept the third-seeded Broncos 3-0)," Union Grove coach Annie Sireno said. "This year, we've prepared well and have a good mindset."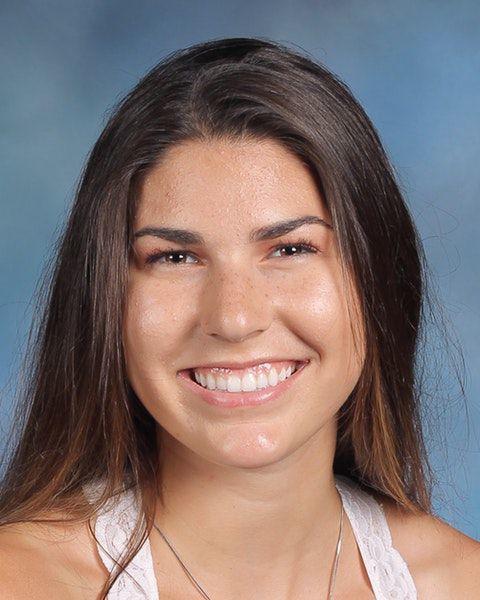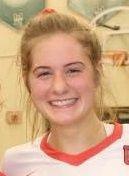 The Broncos have been led all season by a strong senior group that includes outside hitters Olivia Dir and Bailey Berger, setter Karlee Lois and libero Kelsey Henderson. Dir leads the team with 403 kills and an .294 hitting percentage, and Berger has 255 kills. Lois runs the offense and has 817 assists and 65 aces, and is second on the team with 337 digs. Henderson leads the team in digs with 431.
"I think our senior leadership is what is driving this season," Sireno said. "We talk about the 'senior season' all the time — they must have fire in them from last year."
Rounding out the rotation are junior middle hitter Lainy Pettit (54 kills, 50 solo blocks, 20 block assists) and freshman right-side hitter Sydney Ludvigsen (145 kills).
"Sydney is consistent and keeps the ball in play," Sireno said. "Lainy Pettit has been strong offensively."
Union Grove has the most digs on its stat sheet (1,716) in the Division 1 field and that falls in line with how the Broncos have been described by others.
"We are pretty scrappy," Sireno said.
The Broncos won two tournaments and finished no worse than third in four others during the season, including a third-place finish in the prestigious Lynn LaPorte Sprawl, lost to Burlington twice this season, although then won a set against the Demons in the Southern Lakes Conference Tournament.
Sireno said that familiarity could help Union Grove at state.
"It will be all right for us," she said. "We're familiar with them and we can watch film from before. We know their tendencies and we're ready for the match.
"We can compete with them—-the girls know we have nothing to lose."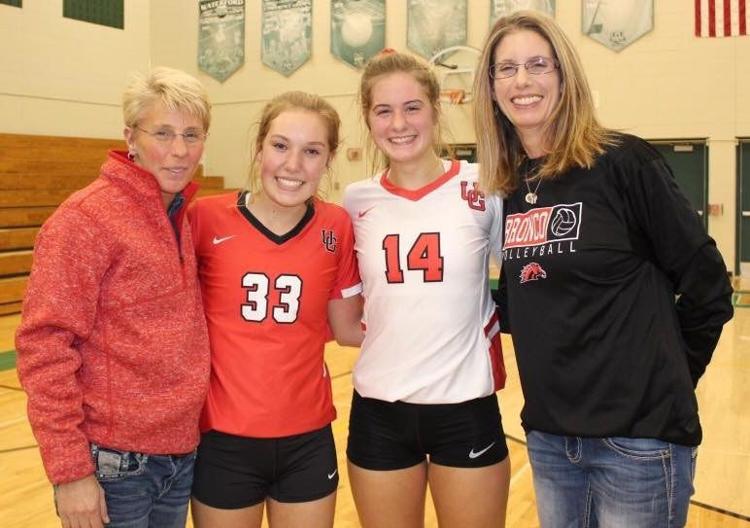 • Two current Broncos have a link to the last time the team reached the state tournament.
Lois' mother, Karen Lois, and Henderson's aunt, Karen Wilks, both played on the 1985 state team, which went 2-7 in Class B pool play.
Burlington
The Demons (37-4), who also won state titles in 2011 and 2012, are the fourth seed in the Division 1 quarterfinals after routing Janesville Parker 25-9, 25-19, 25-8 in last Saturday's sectional final.
You have free articles remaining.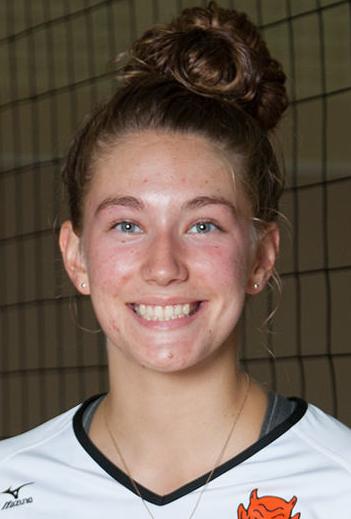 Burlington is a relatively young team as most of its top players are sophomores and juniors. One of the seniors, 6-foot middle blocker Emily Alan, leads the Demons with 265 kills, one of three players with more than 200 kills (sophomore outside hitter Morgan Klein has 246 and junior outside hitter Mackenzie Leach has 228).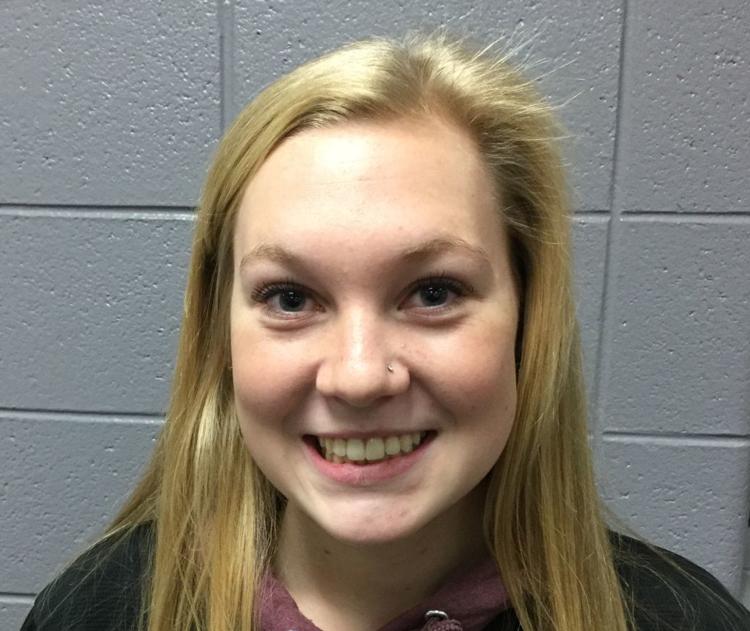 Senior setter Kaley Blake has 506 assists and junior libero Samantha Naber has 370 digs.
"Morgan Klein didn't get a lot of playing time last year, but she's stepped in as a sophomore," Burlington co-coach Teri Little said. "She's been at state, but the rest of the lineup has experience competing (at state)."
The strength of this year's team, though, is aggressive serving. The Demons have 321 service aces and 182 service errors and Little said her team's serving has been keeping opponents off balance.
"Every team has its own identity and to be successful, this team relies on aggressive serving and ball control," Little said. "It keeps us on task. We're not as strong on offense as previous years and we had to find ways to neutralize (opponents)."
Burlington had a run of minor injuries and illnesses this season, most notably to Blake, but junior setter Victoria Van Dan filled in very well in Blake's absence.
"Kaley Blake missed a lot of time with an illness, but Victoria has done a fabulous job when asked to set," Little said.
Three other players who have done well in defensive roles, Little said, are seniors Claire Walby and Cayla Gutche, and junior Amanda Viel. They complement the play of Naber, an All-State libero, in the back row.
"They all play libero for their club teams and we're blessed to have three high-caliber (defensive) players," Little said.
Little said her team is ready to defend and hopefully bring home a third straight gold ball.
"The girls are anxious to get up there and compete," Little said. "They know when you get to that level, everybody is competitive and anything can happen."
Catholic Central
The Lady Toppers (28-10), who have six state titles in their seven previous state appearances, are on a roll, winning 13 of their last 14 matches under second-year coach Wayne Schultz.
Catholic Central is the No. 2 seed in Division 4 and will play third-seeded Hillsboro (25-7) in the Division 4 quarterfinals at 9 a.m. Friday.
Schultz said his team has been eyeing another title since leaving the Resch Center last year and the Lady Toppers are more than ready to defend their title.
"We are extremely focused," Schultz said. "We graduated some great kids, but what's cool about high school is that other great kids are ready to step in.
"We are extremely young with just two seniors on the roster, but we're battled tested."
Leading the way is junior outside hitter Sammie Seib, who is 5-foot-7, but don't let her lack of height fool you. She had a hard shot and can read the situation in a heartbeat. She has 445 kills and hits .296, and also leads the team in aces (60) and is second in digs (304).
"She so explosive, she plays like she's 6-2," Schultz said. "She jumps fast and she's so athletic. She makes good decisions in air and in a split second she can see what's happening on the other side (of the net) and make the shot.
"Sammie is the girl who can do everything. She's just a great volleyball player."
Complementing Seib in the front row are senior middle hitter Katie Goethal (260 kills, .413 hitting percentage) and junior opposite side hitter Lainey Dirksmeyer (210 kills).
Other team leaders are junior setter Ella Shaw (843 assists) and junior libero Grace Antlfinger (436 digs).
"Lainey had a small role last year," Schultz said. "But this year, between her sophomore and junior years, her growth as a player has been tremendous. She's an impact player. Katie started last year and didn't get the ball a lot, but she's an impact hitter.
"Ella last year was our serving specialist, but her serving has been outstanding. She's grown into a great decision-making setter. Grace sees the court and reads the defense well and she's a plus in serve receive."