CALEDONIA — During an afternoon when showers were loudly pelting the LifeSport Tennis Club roof as Kate Smith worked out by herself inside the facility, she could only see sunshine outside.
That's the mindset of the senior No. 1 singles player for the St. Catherine's High School girls tennis team.
Her glass is perpetually half full, not half empty.
"I've never seen her in a bad mood," said Sarah Hardacre, former St. Catherine's and Horlick coach who has worked with Smith. "She's always, always positive in her emotions."
Jason Caspers, head professional at the Racine Country Club, has noticed that same attribute while mentoring Smith.
"Kate always seems to be in a good mood," he said. "I think she's a kid who just has a positive outlook on life in general."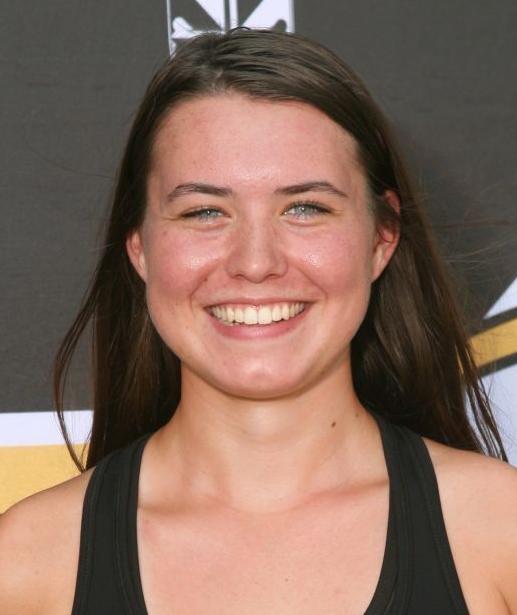 Smith was 10 when her parents divorced in 2010, but she never saw herself as coming from a broken home. Instead, she celebrates her extended family and loves seeing both her biological father and stepfather standing next to each other during one of her matches.
"It's a really good relationship between all of us," said Smith, who has two biological older brothers, one step sister and one step brother. "Having all three of my parents supporting me in tennis and me spending a lot of time playing tennis, it's all been really great.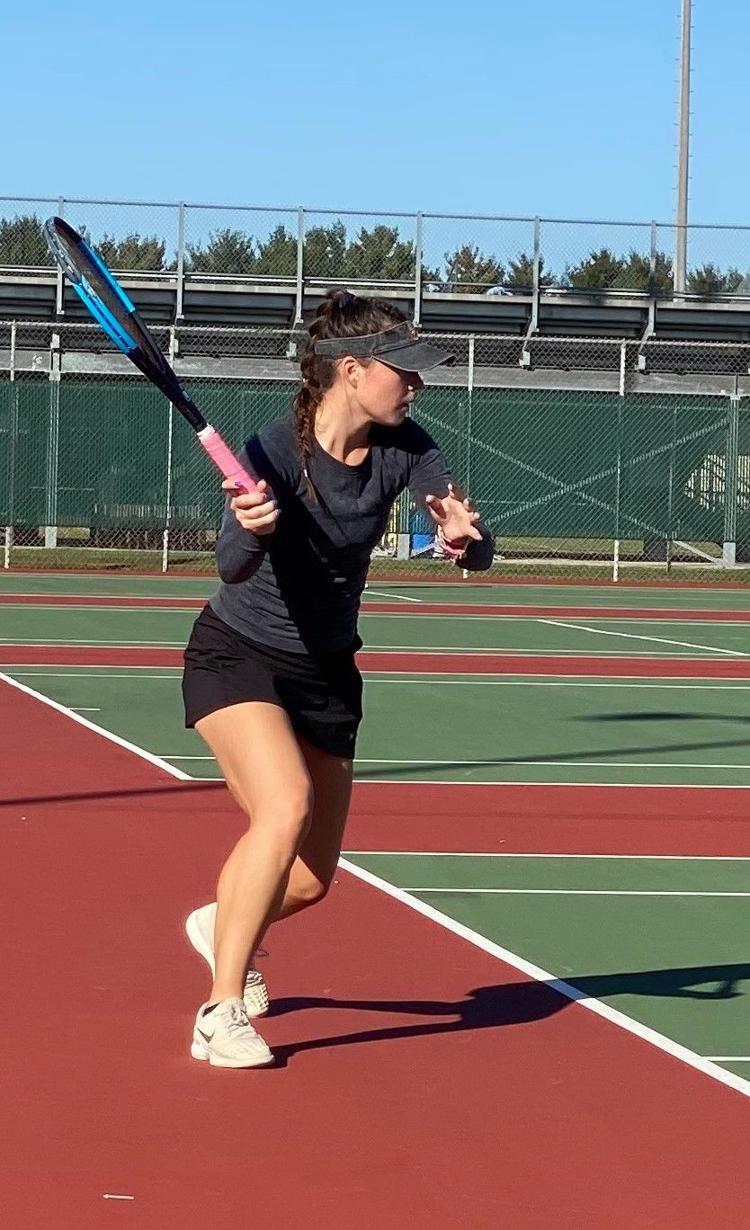 "There's nothing awful about any of my situations, really."
And then there's her ascent in tennis. During her seventh-grade year at St. Catherine's, Smith can remember routinely losing during junior matches, but she kept coming back for more. She never allowed herself to get deflated by demoralizing losses. As recently as two years ago, she went 7-11 as a sophomore for the Angels.
And now she's 15-2 at No. 1 singles and will be representing St. Catherine's at the 50th annual WIAA Girls Individual Tennis Tournament Thursday through Saturday. Smith and three entries from Prairie will be competing in the Division 2 Tournament, to be held at the Sports Core in Kohler.
The tournament had been held at the Nielsen Tennis Stadium in Madison since 1974. But because the University of Wisconsin is not allowing its facilities to be used for high school tournaments during the COVID-19 pandemic, the sites have been moved (the Division 1 Tournament will be played in Lake Geneva).
Smith, who earned the No. 8 seed, plays a first-round match at 10:30 a.m., Thursday against senior Sophie Whitley (13-5) of Amery. She's coming off her only two losses of the season — both came Oct. 7 during the East Troy Sectional — but Smith still earned her straight third trip to the state tournament.
She knows what it's like in that pressure-cooker environment. And her game as come a long way since she was regularly being humbled as a seventh grader.
"Maybe in each set, I would get at the most two or three games," said Smith, who was born in Beaver Dam and moved with her family to Racine when she was 7. "But I really wasn't putting in the effort. I was treating it more as something I had to do.
"And now I look at it and I think I'm going to leave everything out on the court. And I'm going to be the most athletic I can be."
Credit much of that to Caspers, a 1985 St. Catherine's who in a 14-time singles champion in the Racine on the Lake Tennis Tournament. He was the one who encouraged Smith to achieve results on the court.
"It was just an idea that I tried to instill in her of self belief," Caspers said. "She always had nice form, she can run, and what I tried to instill into her that, 'Listen, you can be pretty good. Not just kind of good, but really good."
Smith has fulfilled her potential, improving from 7-11 as a sophomore to 25-8 last season to 15-2 this fall. Her goal is taking home her first state medal in her third trip to the tournament.
She used her extra free time during the pandemic to hit balls and sharpen her skills. And with her new mindset, she believes anything is possible at Kohler.
"My goal is to get on the podium this year," said Smith, who has a 4.0 cumulative grade-point average in high school. "The past two years, I haven't made it there, but this year, that's where I'm aiming."
Todd Anderson, who took over St. Catherine's program this season, feels Smith has the game to make a statement.
"She is a ball machine, first and foremost," he said. "She is a really good defensive player that is now starting to add offensive components to her game.
"Most people aren't willing to take the time to become a really good defensive player first. And now that she has, she has become what we call an all-court player. She can play from the baseline, she can play from the net, she can finish off points from the net and we've worked pretty hard this season so she can do that.
"We saw that was a flaw in her game that she really needed to tweak this year. So some of her scores, even though they've been on the lopsided side, they've been on the lopsided side
Prairie players in the tournament are junior Molly Cookman (9-10) at singles and the doubles teams of sophomore Jaclyn Palmen and freshman Lily Jorgenson (8-3) and senior Gabrielle Davis and junior Magdelyn Dreifuerst (6-2).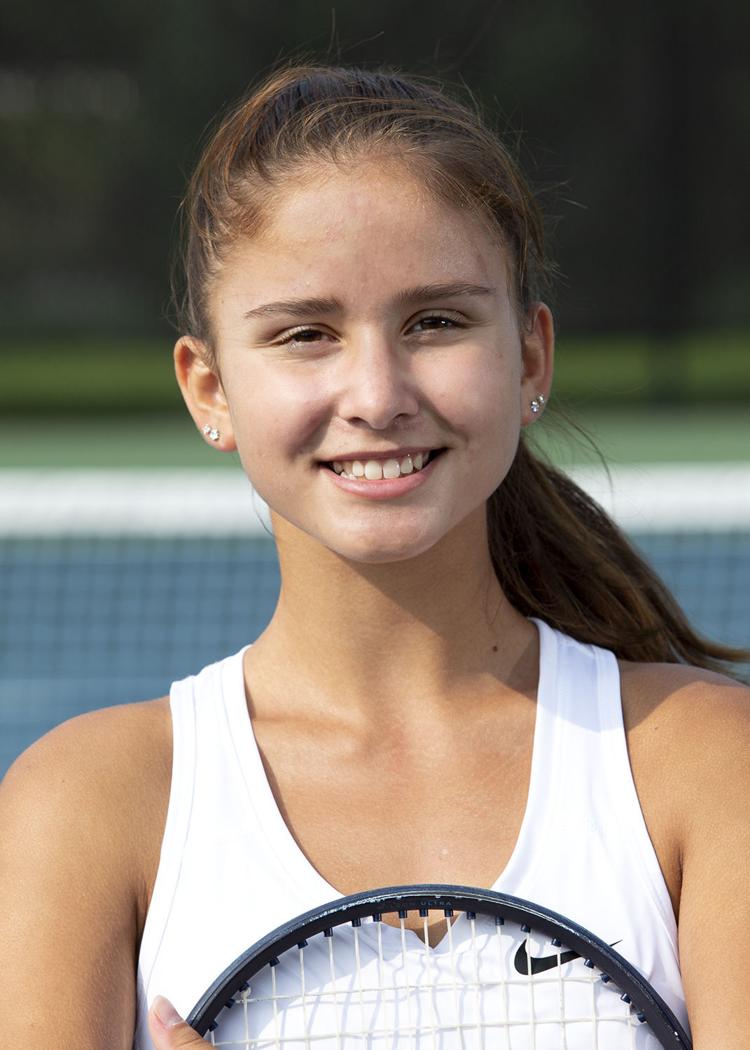 Cookman and Davis both have state experience. Cookman, paired with the graduated Andrea Palmen last season, advanced to the second round, where they lost in three sets to a seeded doubles team, Davis is making her third trip after winning one match at No. 1 singles as a sophomore and losing in the first round at No. 2 last season.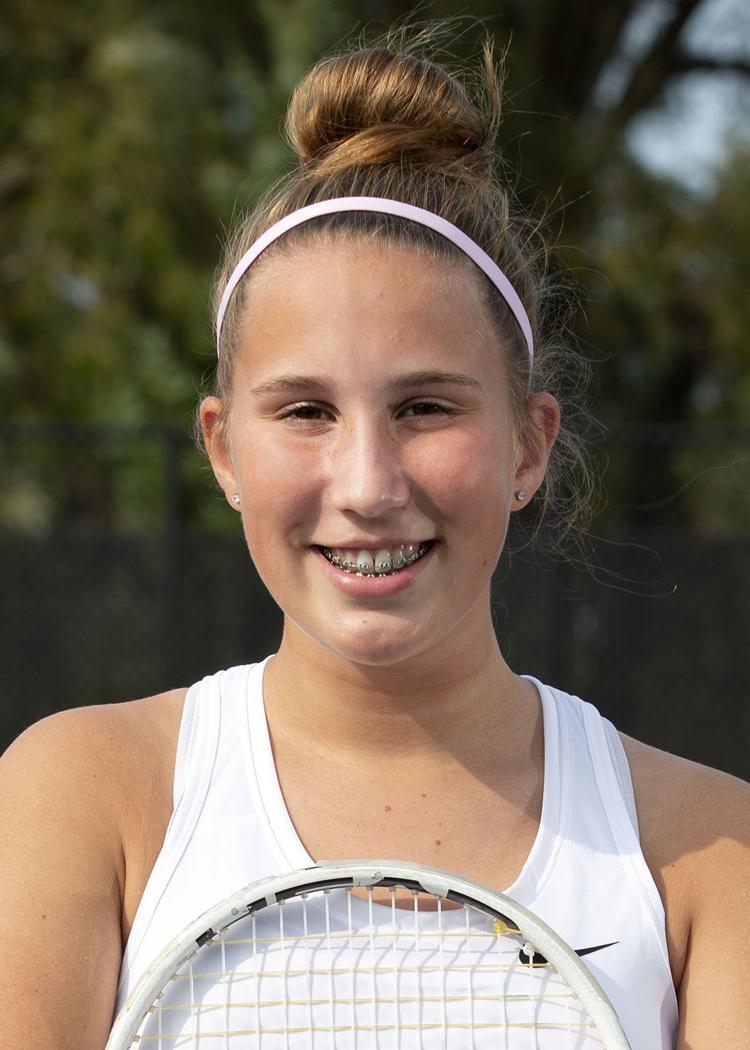 Cookman opens at 11:30 a.m. Thursday against Emily Gauger (18-2) of Walworth Bog Foot/Williams Bay. Gauger, the sixth seed, is one of two players to defeat Kate Smith this season.
"She's worked a lot in the offseason, she's improved her serve, she's worked on her ground game and now she's working on trying to be competitive at the level she wants to be at," Prairie coach Nich Schafer said.
Palmen and Jorgenson have a tough opening assignment against Ashland seniors Maddie Clevette and Abby Davidson (8-2) at about 11:30 a.m. Thursday.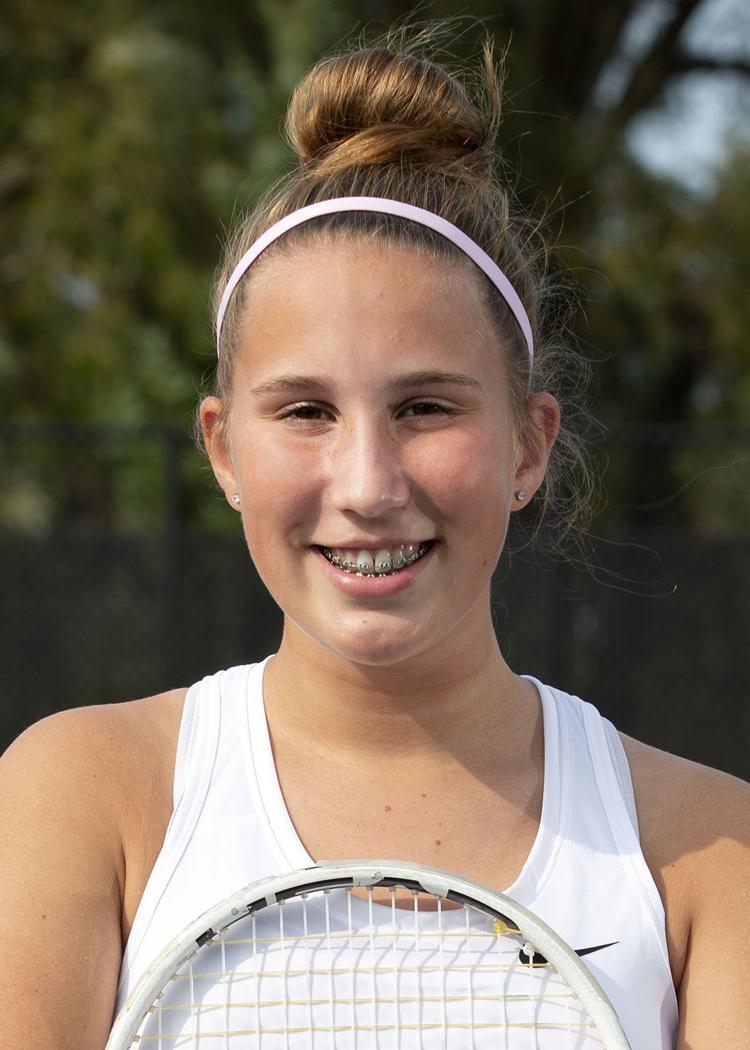 "They play a team from Ashland that is in their third year of playing doubles together," Schafer said. "So they obviously have team chemistry. I don't necessarily know what kind of players they are, but it doesn't really matter if the two work good together.
"But the better the doubles team we play, the better that Jackie and Lily will also play."
Davis and Dreifuerst are matched against juniors Emily Dorow and Jeslyn Singson (7-5) of Waukesha Catholic Memorial about 11:45 Thursday morning.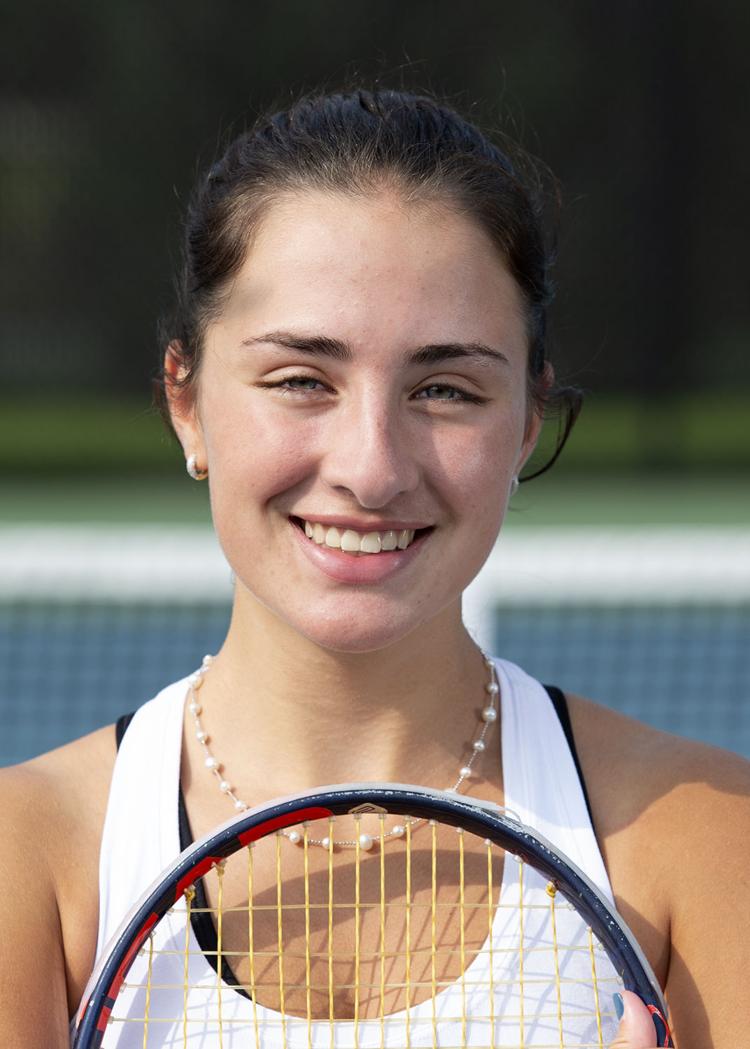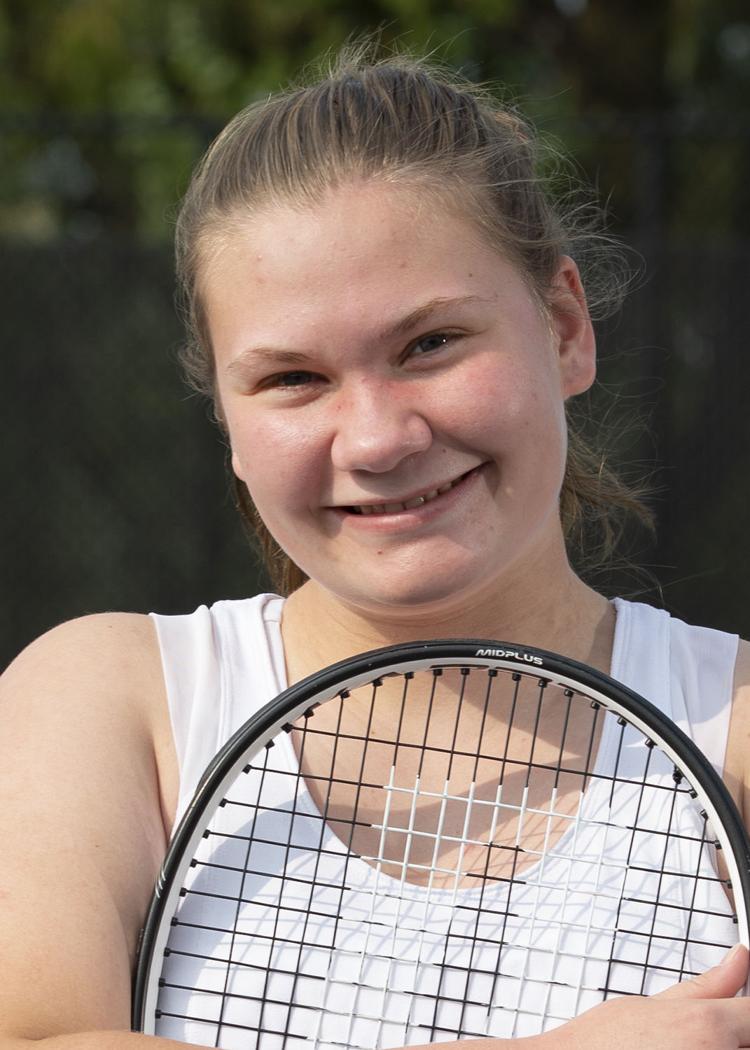 "If Gabbi's on in her ground-stroke game, that's what makes them such a good team because Maggie is that wall out there," Schafer said. "Gabbi's job is to put the ball in front of Maggie and let Maggie hit the ball for a winner."
10072019-JT-TENNIS-GSP-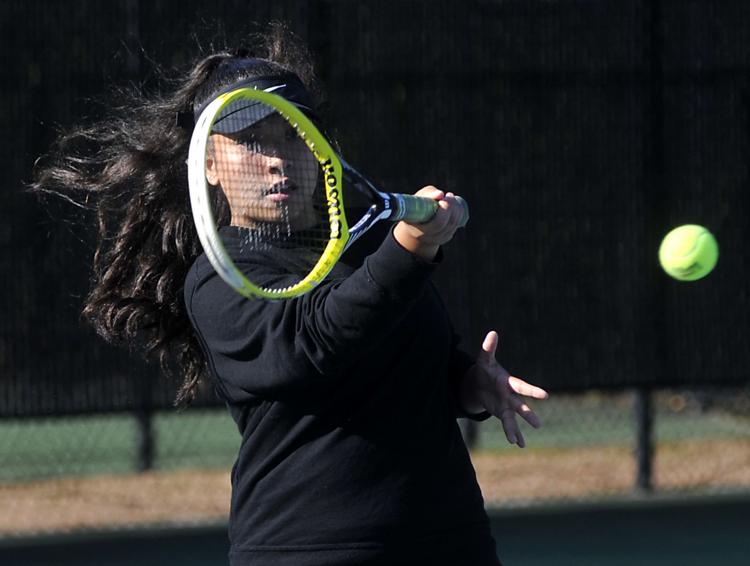 10072019-JT-TENNIS-GSP-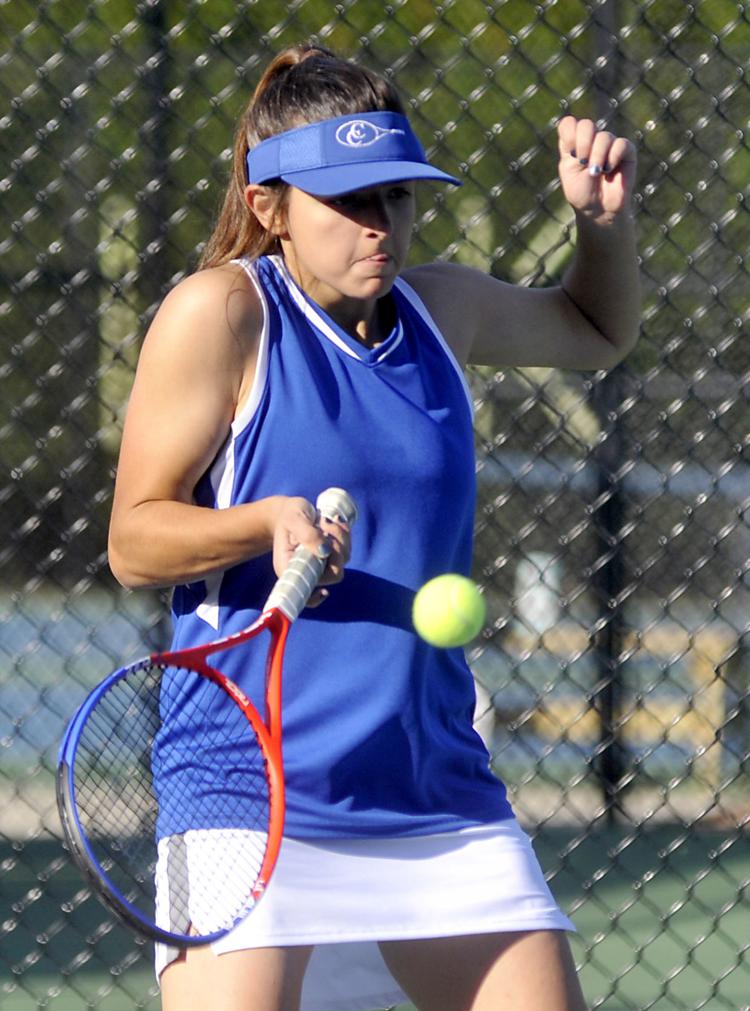 10072019-JT-TENNIS-GSP-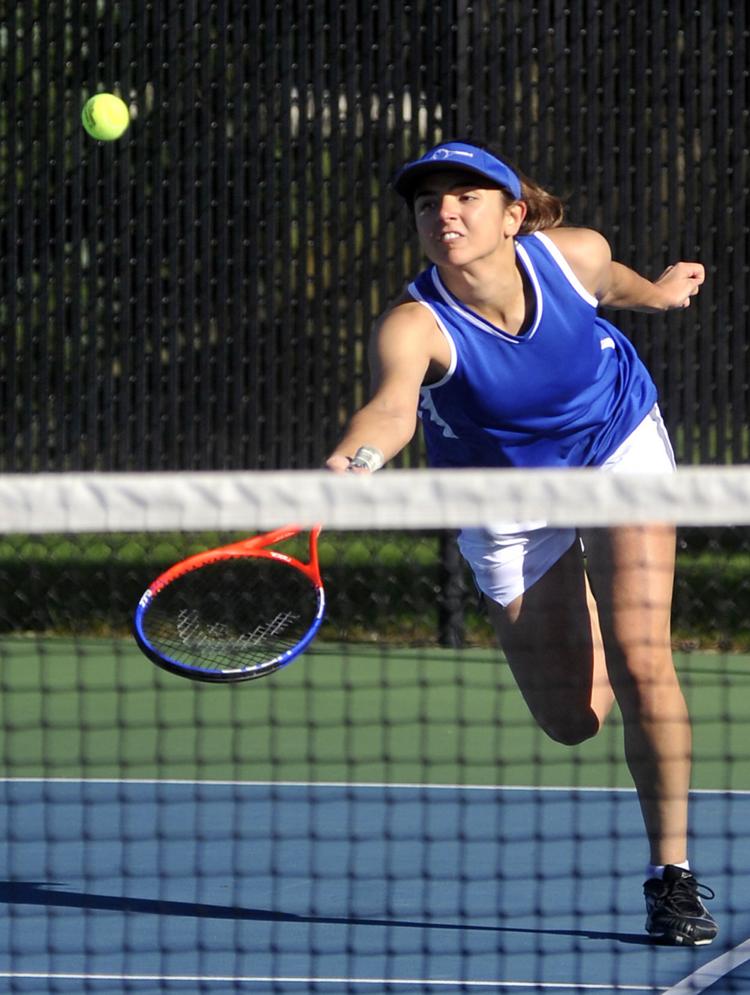 10072019-JT-TENNIS-GSP-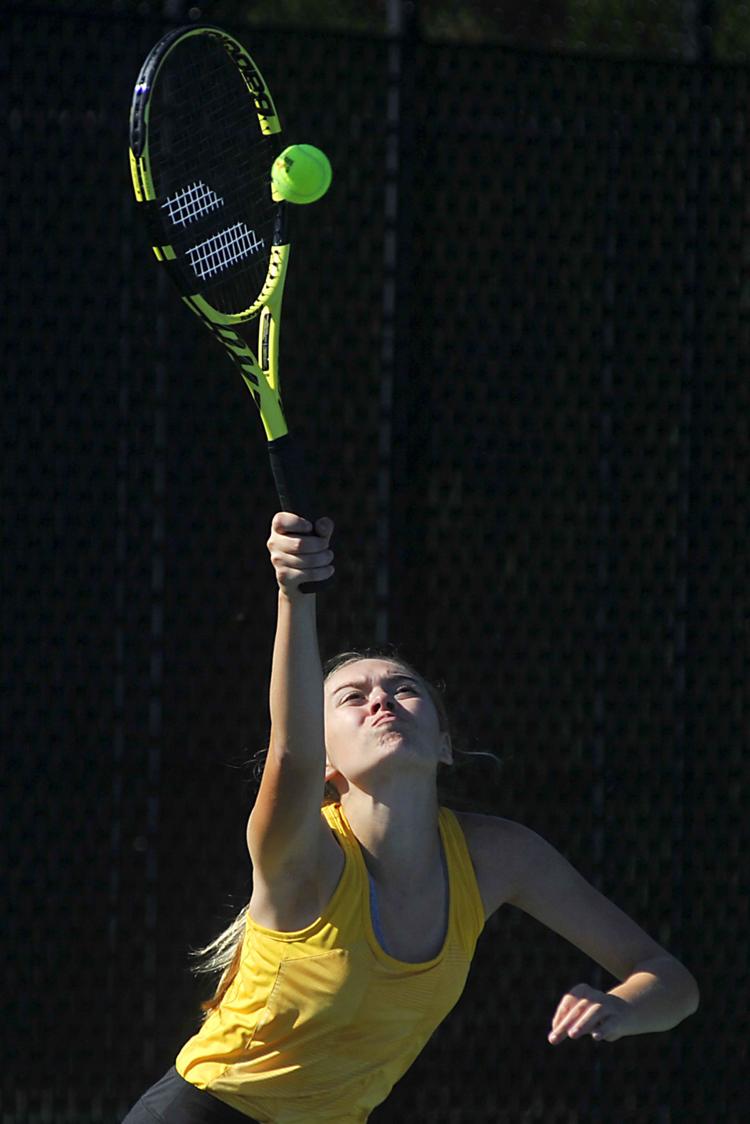 10072019-JT-TENNIS-GSP-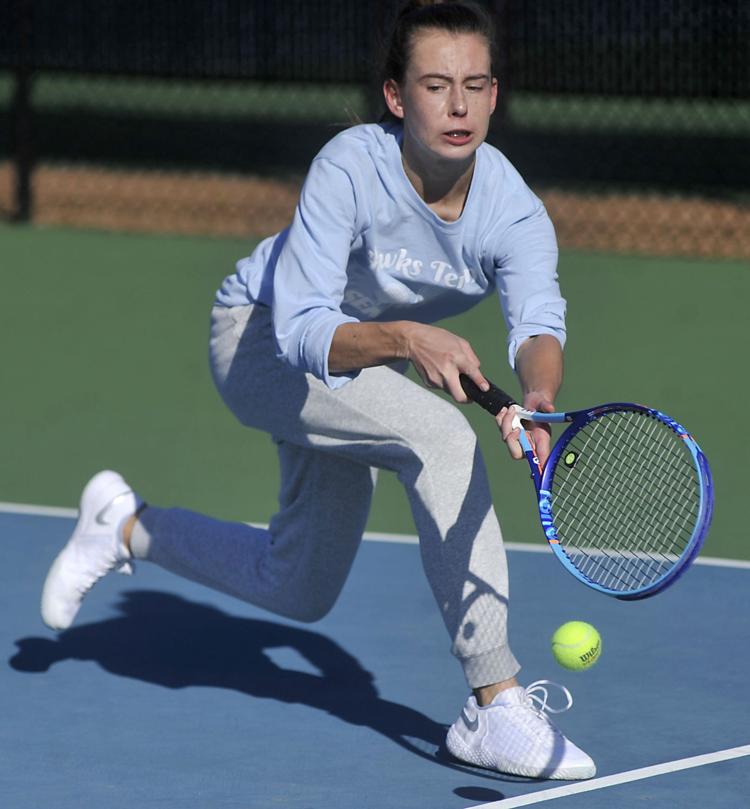 10072019-JT-TENNIS-GSP-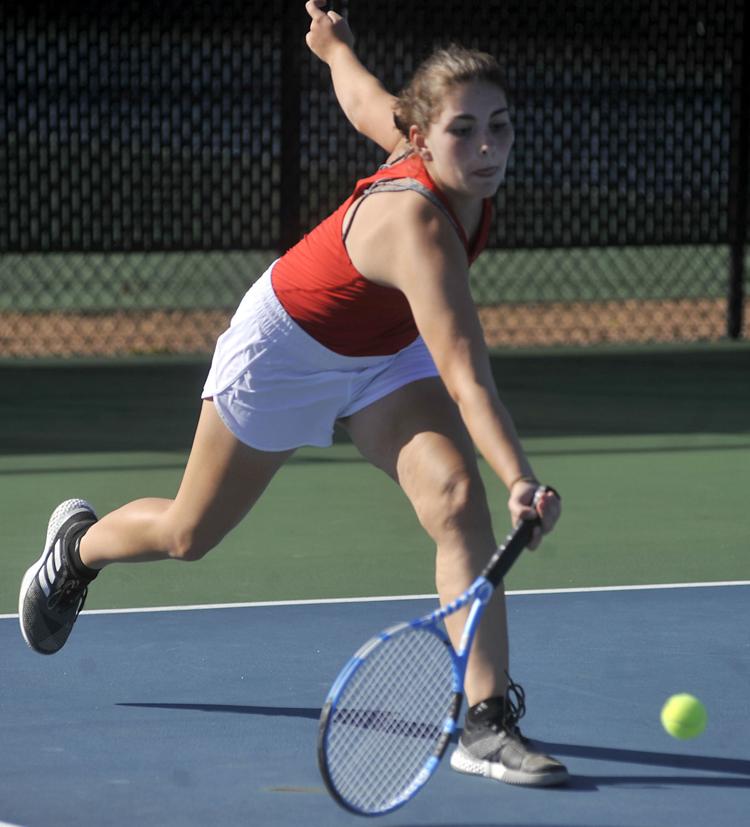 10072019-JT-TENNIS-GSP-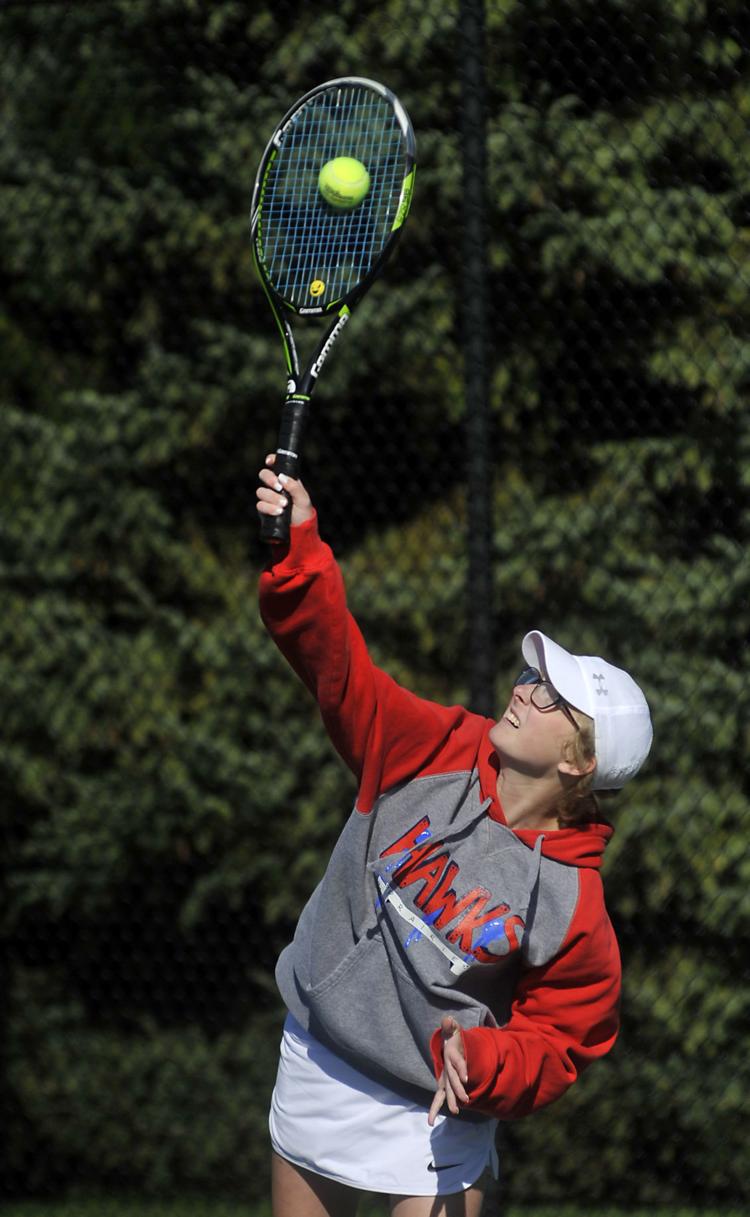 10072019-JT-TENNIS-GSP-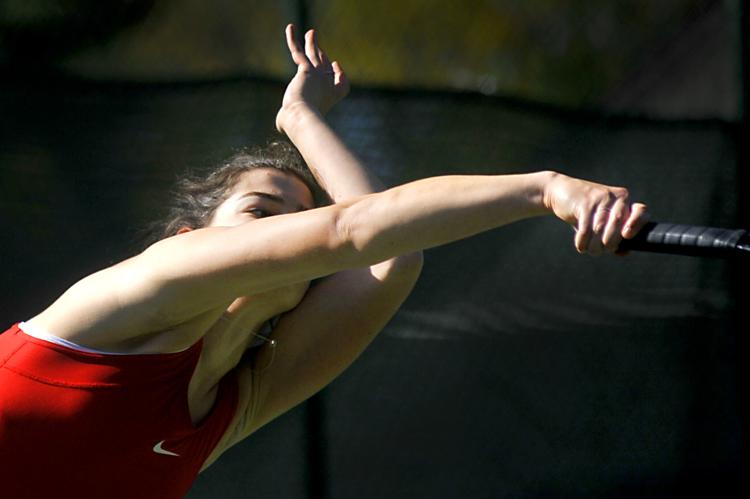 10072019-JT-TENNIS-GSP-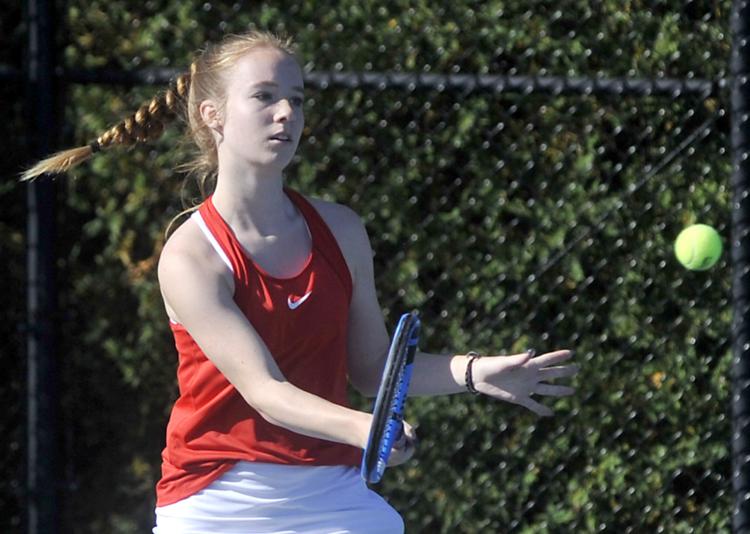 10072019-JT-TENNIS-GSP-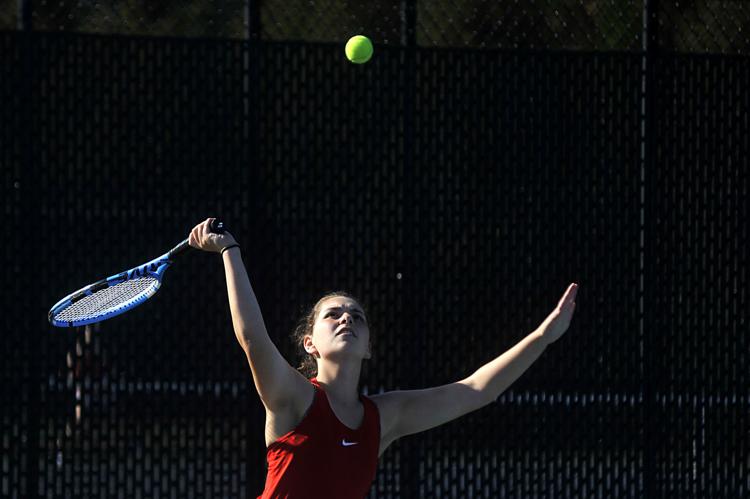 10072019-JT-TENNIS-GSP-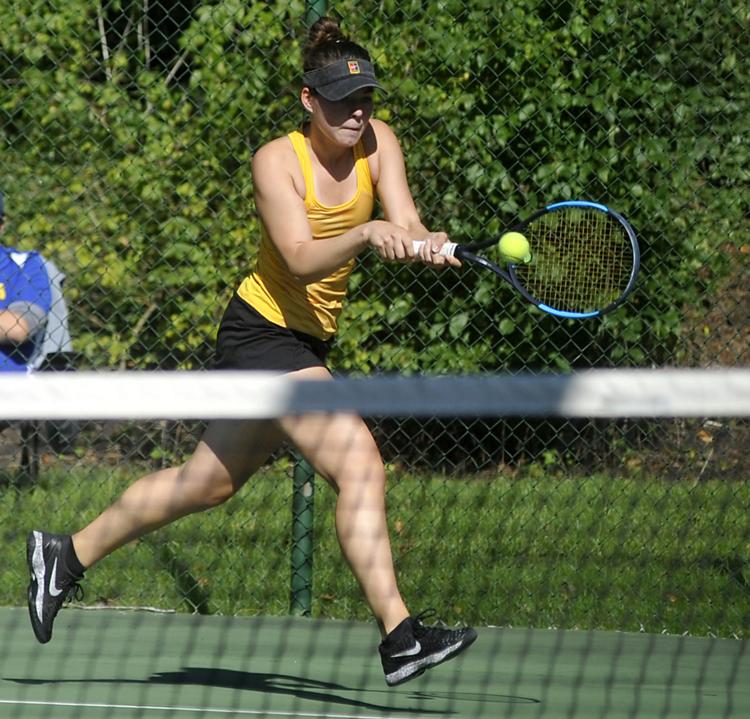 Sarah Gesner qualifies for state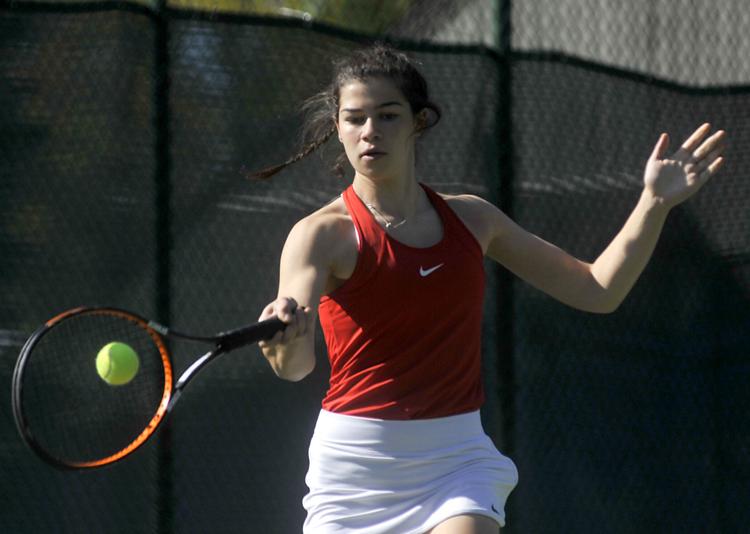 10072019-JT-TENNIS-GSP-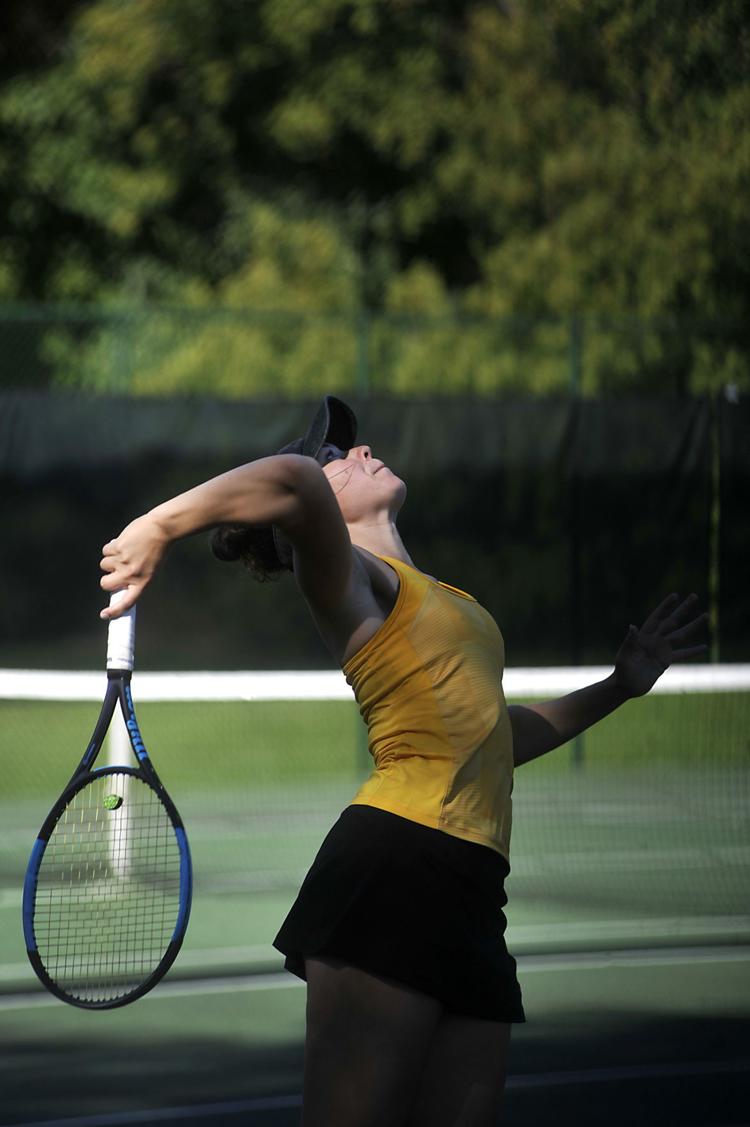 Get in the game with our Prep Sports Newsletter
Sent weekly directly to your inbox!