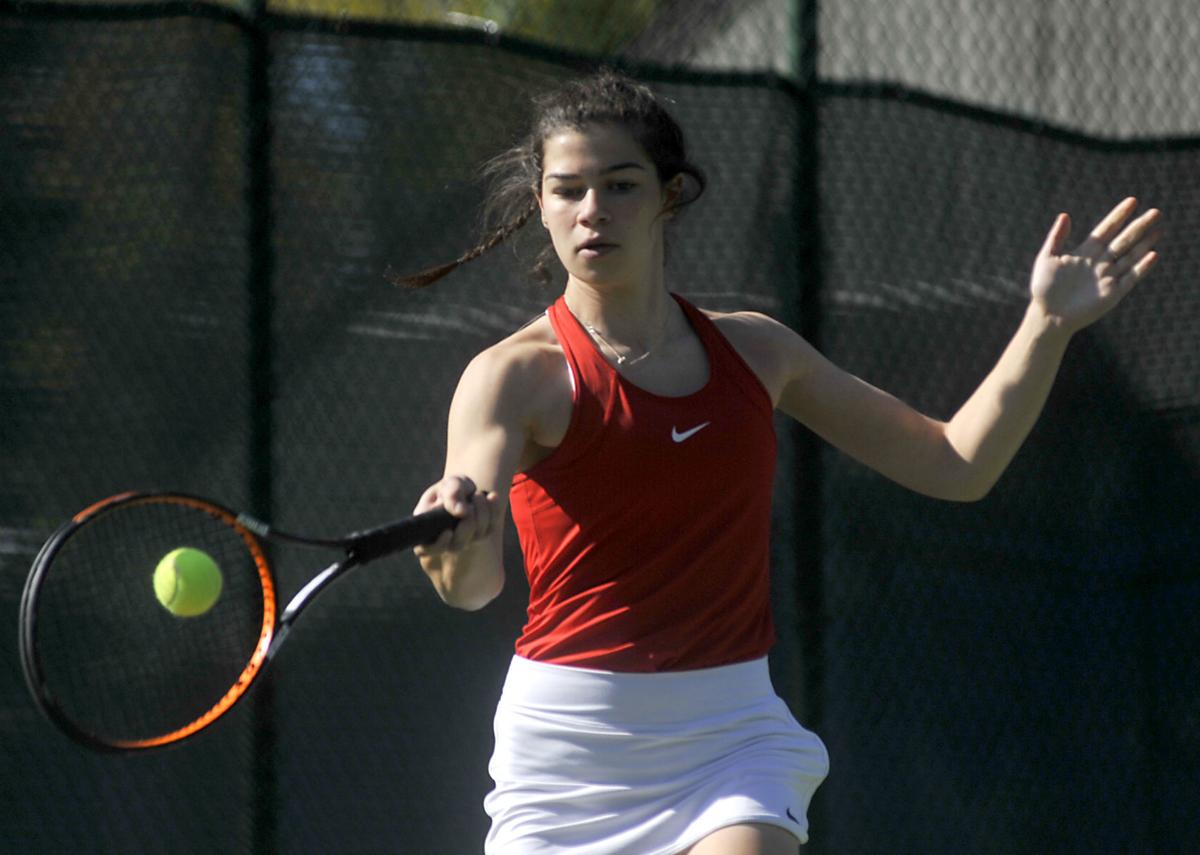 WIND POINT — Sarah Gesner's tennis career at The Prairie School started in 2016 with a bang — quite literally.
"I was coming back from the pool and I was hanging my bathing suit up to dry on our towel rod," the senior said. "The towel fell and I went to pick it up. There was another bar in the back of our shower and I came up really fast and whacked my head on the bar.
"I had a giant goose egg on my forehead and it went downhill from there."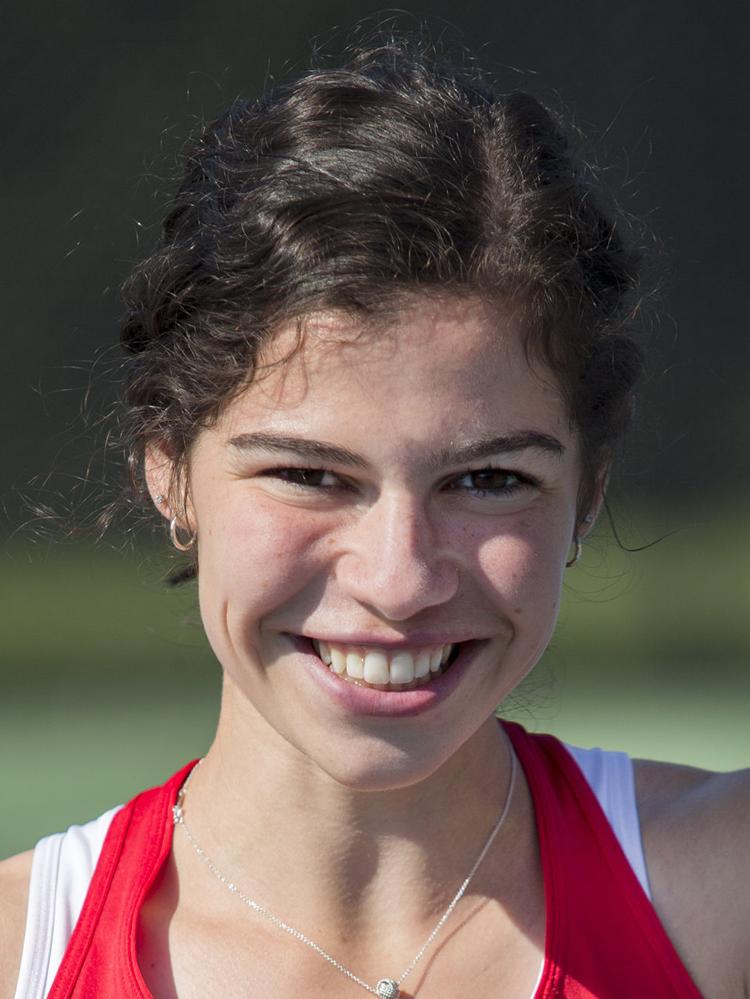 Gesner was diagnosed with a concussion, which wiped out most of her freshman season on the courts. She sure has made up for lost time since, becoming one of the best players ever produced by the tradition-rich Prairie program.
Three years after that big bang, this native of Manhattan is looking to go out with a different kind of bang this week — as the second straight state singles champion from Racine County and the third overall.
Gesner (23-1) is the No. 1 singles seed in the Division 2 WIAA Girls Individual Tennis Tournament, which starts Thursday in Madison. She already has a second-place state medal, which she earned with graduated doubles partner Hailey Stoltenberg last season.
The only other automatic qualifier from Racine County is Union Grove's doubles team of Kaitlyn Krause and Kayla Maurer in Division 1.
Extra qualifiers in singles are Destiny Klinkhammer of Case in Division 1 and Gabriele Davis of Prairie and Kate Smith of St. Catherine's in Division 2. Molly Cookman and Andrea Palmen, a doubles team from Prairie, also qualified.
The transition to singles has been remarkably effortless for Gesner, who uses a competitive desire that isn't immediately apparent with her pleasant disposition. The same Gesner who is mercilessly methodical on tennis courts smiled continuously and laughed frequently while being interviewed for this story.
"Really, the thread is relationships," Gesner said when asked about her sunny personality. "Being close to people who are very different from one another is really fulfilling — and keeps me happy and smiling."
This only child, who is an honor student at Prairie, has that "it" factor and is wise beyond her 17 years.
"We picked her as the captain," said Nich Schafer, Prairie's coach since 2000 who regularly hires Gesner to be a babysitter and look after his dogs. "She passes the 'I' test. She's positive, she's cooperative, she's coachable and people want to follow her.
"That's why she's been the captain for three years. She's the only three-year captain that I ever had and that was on purpose. Even as a sophomore, those qualities were there."
Lisa Koleske, an advisor at Prairie, sees those same qualities within the confines of Prairie's school.
"She's very mature for her age," Koleske said. "She's always looking out for her friends and classmates. She's the type of friend you would want in high school. If you had a problem or anything, she would be the person you would go to. If someone does something wrong, she's right there to lift them up and show them kindness. And she can tutor them and show them exactly what to do. I see it almost every day in our advisory class."
There was a time when Gesner was considering pursuing soccer. But partially influenced by her cousin, former Prairie standout Margaret Zimmermann, Gesner decided to put her energy into tennis.
"I had done tennis sort of sporadically, and, at some point, I was just like,
'Wow, tennis is just too much fun!', " said Gesner, who has a first-round bye Thursday. "And Margaret played, so I had watched her and been on the court with her."
Success makes it that much more fun and she has had plenty of that since focusing on the sport.
After qualifying for the state tournament in doubles as a sophomore with Hailey Jones and earning that second-place medal with Stoltenberg last October, Gesner was switched to No. 1 singles as a senior. Schafer made that move even though Gabriela Davis, who qualified for state at No. 1 singles as a sophomore last season, was returning.
That's how talented he considers Gesner to be. And she has justified his faith by winning all but one match this season. Her only loss came Sept. 7, when Kenosha Tremper's Olivia Valentine defeated her 6-1, 6-2 (Valentine has since switched to doubles and is seeded No. 9 for the state tournament).
"In that match, I was sort of trying to play her game instead of playing mine," Gesner said. "So I would definitely try to approach it differently this time and play the game I developed over the season, which has really worked well for me."
That game is relentless. Just ask St. Catherine's coach David Rooney.
You have free articles remaining.
"She goes out there and it's amazing," he said. "She doesn't get upset. She just continues to work the other player. She's pleasant, has a great personality, is easy going and goes out there and does her job.
"She took the hitting style from playing doubles and transformed that into singles, starting this year. She's playing a remarkable game right now. She's spot on."
Will that translate into giving the county back-to-back state singles champions after Case's Bojana Pozder won it last year? Gesner isn't about to put any additional weight on her shoulders by predicting that, but her chances are strong.
"She's a great player with her skills," said Palmen, who has attended Prairie with Gesner since the first grade. "But she has one of the best mental games of anyone I know.
"Everyone misses a shot and it's how you react that shows what kind of player you are. She might miss a shot, but she keeps her head up and goes on to the next point and just keeps going.
"That's what makes her such a great player."
Union Grove's Krause and Maurer rapidly built a chemistry after joining forces as seniors, going 23-6.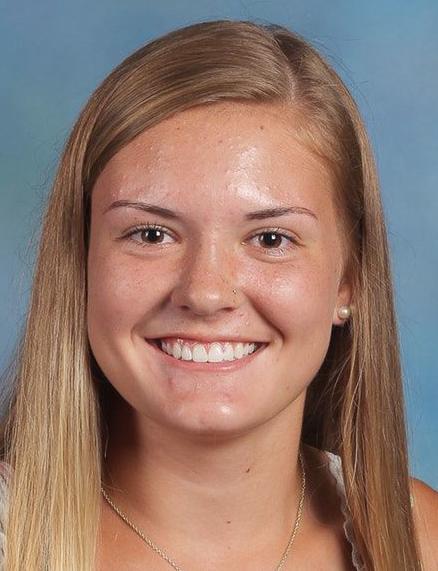 Maurer qualified for state at doubles last season with graduated partner Chloe Woods. Krause played No. 2 doubles with Brooke Weis.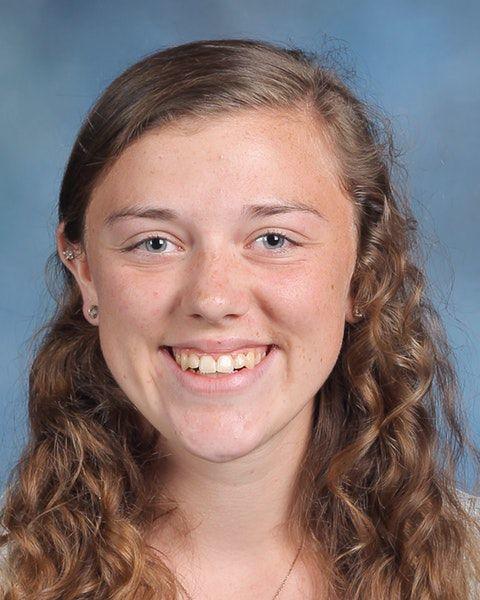 They will open Thursday with a 2:30 p.m. first-round match against Morgan Miller and Quinn Winkoski (21-4).
"They've known each other for a long time and the chemistry did not take long for them to get going," Union Grove coach Mike Brannen said. "They complement each other well. Kaitlyn has the big serve, which sets up Kayla at the net. And Kayla's just quick and athletic, which helps on her serve."
Also at Division 1, Klinkhammer (21-8) will open at 10:30 a.m. Thursday against Kettle Moraine senior Grace Sueflohn (28-5).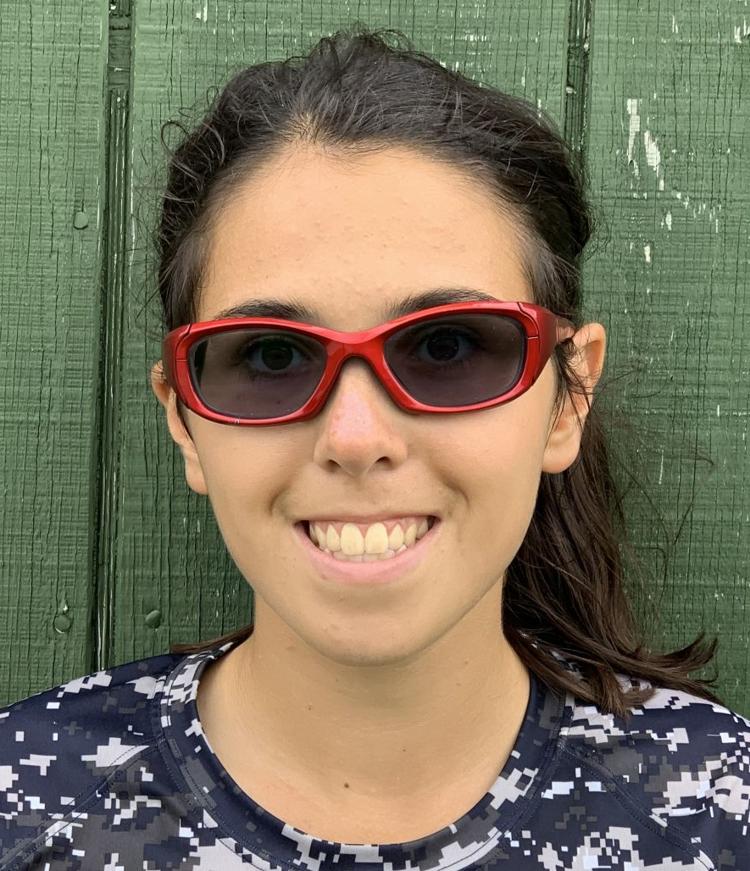 Klinkhammer has improved from 13-7 at No. 3 as a freshman to 11-6 at No. 1 as sophomore to 25-5 at No. 2 last year.
"Destiny has the drive and the passion like no other person I know," Case coach Kaleena Vasil said. "She will hit until it's dark and can't see anymore. Destiny will get up early and practice before we leave for tournaments."
Davis (20-4) defeated Wausau Newman Catholic's Becky Larrain in the first round of the state tournament last year, but then lost 6-0, 6-0 to Mia Larrain, Becky's sister at No. 1 singles. She will open against Fiona O'Flaherty (22-6) of La Crosse Aquinas in a No. 2 singles match at 6 p.m. Thursday.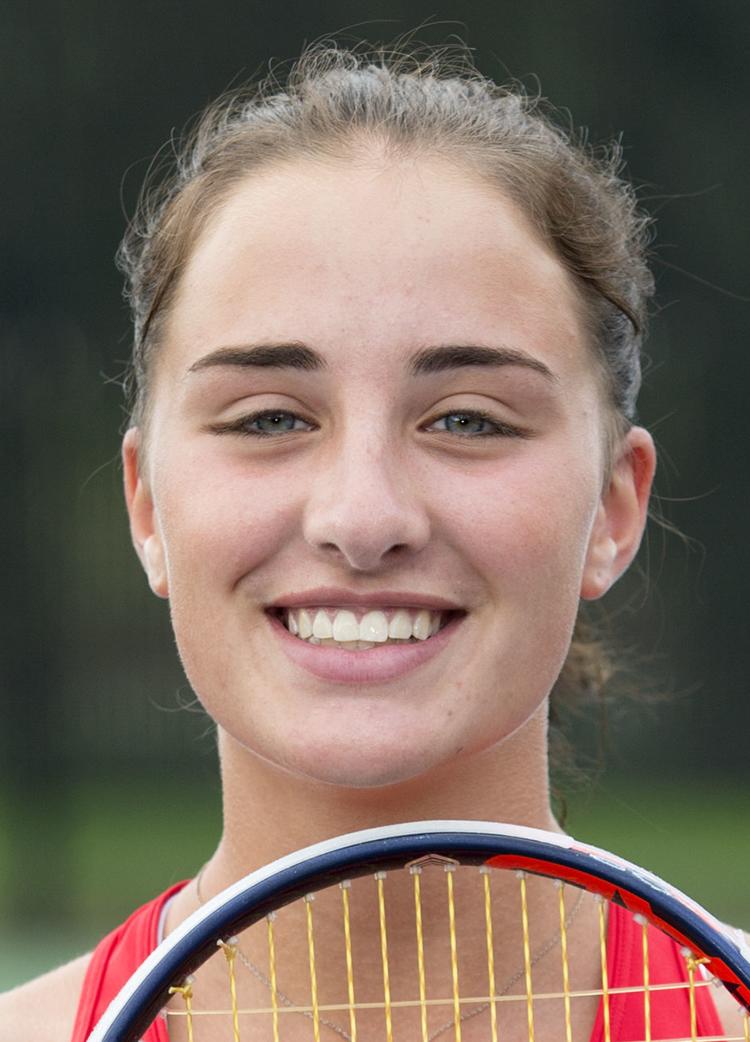 "We want Gabbi to use her experience," Schafer said. "She's played tennis for a long time. She has the game to be top eight."
After going 7-11 and qualifying for state as a sophomore, Smith has elevated her game for St. Catherine's/Racine Lutheran. She will take a 27-6 record into her 6:30 p.m. match against senior Drew Meyer of Amery.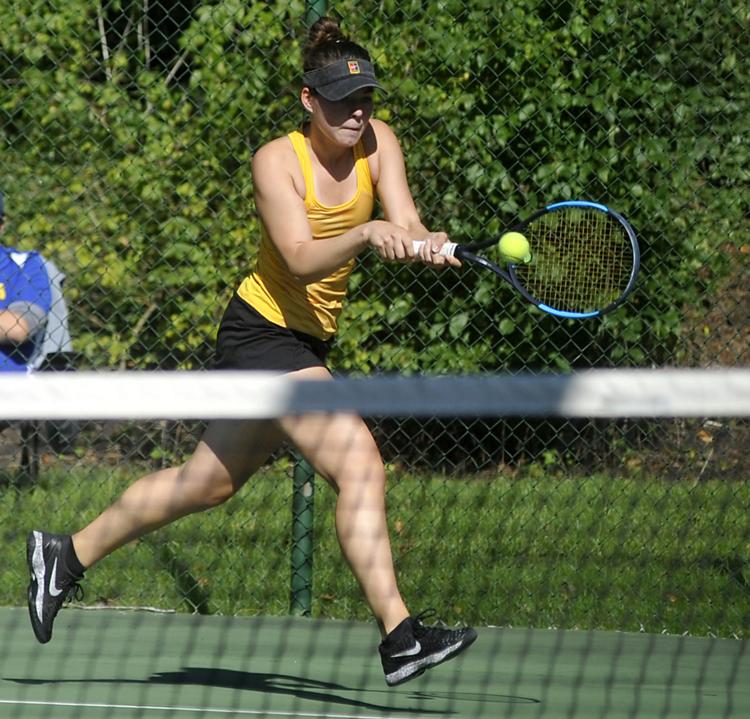 "She's on a roll right now," Mooney said "She feels very confident in herself, we have a strategy going into state and we've very excited."
Cookman and Palmen (13-8) play a 7:30 p.m. match against juniors Mara Pierce and Kalli Mikkonen (19-2) of Ashland.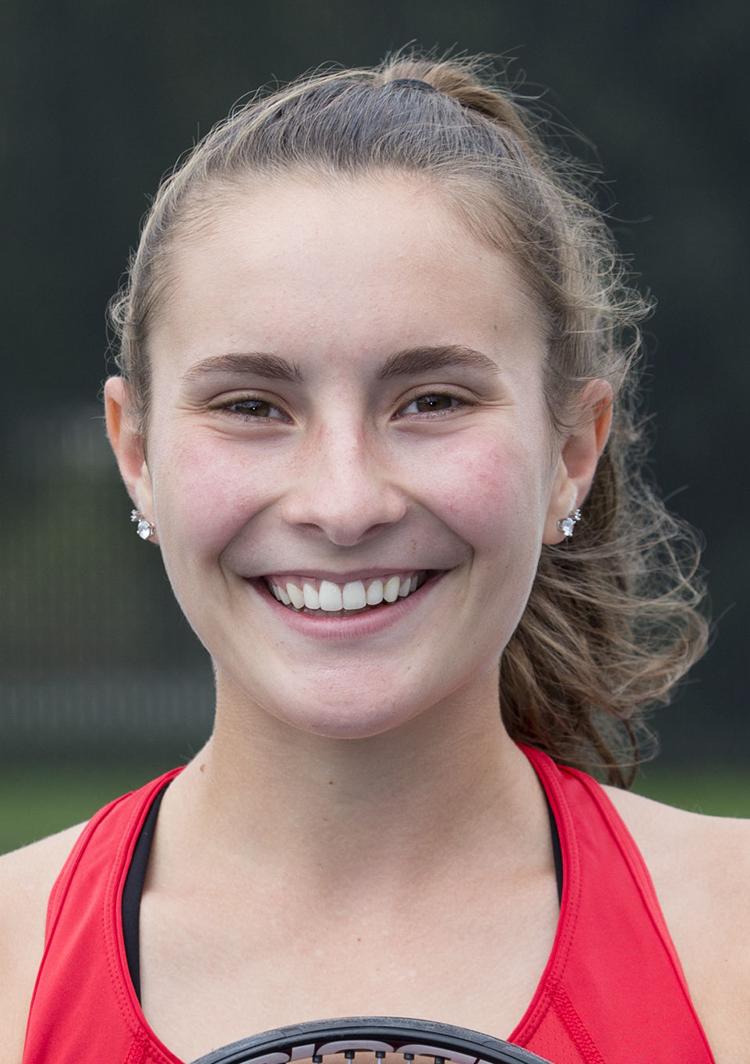 "They're playing better now than they have all season," Schafer said. "If they can keep their game plan the entire match, they have a chance to win some matches."