The Union Grove High School girls golf team may be playing in the WIAA State Girls Golf Championships Monday and Tuesday, but that doesn't mean they won't be having a blast.
The five Broncos golfers — seniors Liz Torhorst and Riley Chizek, junior Veronica Parco, sophomore Ali Torhorst and freshman Norah Roberts — are as relaxed as anyone could be and they are determined to have fun as they prepare to play in their biggest tournament of the season.
Union Grove plays a practice round at University Ridge Golf Course in Verona at 11:40 a.m. Sunday, then tee off for real on the back nine at University Ridge beginning at 8 a.m. Monday in the first round of the tournament.
Head coach Eric Swanson, whose team is back at state for the first time since going in 2015 and 2016, said this group of golfers is a fun bunch, but the girls can also get right down to business.
"They all get along great and that plays a huge factor," Swanson said. "We can be a little more loose and joke around together.
"I'm ecstatic — I'm looking forward to being there and playing well. I don't think we have any delusions of lifting a trophy, but we've played with good teams and good players and we're not intimidated by who we play with."
Union Grove has played and contended with several state qualifying teams, including Middleton, Kettle Moraine, Madison Edgewood and others.
Swanson would be happy with a finish in the top 10 — the Broncos' best finish in their previous two appearances was ninth in 2015 — but he feels they can do better than that.
"A top 10 finish would be outstanding, but our goal is definitely to finish above that, and I think we can do that," Swanson said. "We've played on harder courses than University Ridge (he cited Legend at Bristlecone Pines in Hartland, Geneva National in Lake Geneva and Meadowbrook Country Club in Mount Pleasant) and it's a matter of putting it all together."
Union Grove has definitely been doing that. Led by Roberts, who shot 81 at both the regional and sectional tournaments, the Broncos won the regional title and took second at the sectional.
Freshmen don't always jump right in with older kids on high school teams, but Roberts was immediately accepted and has been a critical factor in the Broncos' success.
"From the very first practice, they were so nice," Roberts said. "It's been a lot of fun to be around them every time in practice and in meets.
"It's going to be a very fun time (at state)."
You have free articles remaining.
You're out of free articles
Sign in or create a FREE account to keep reading.
Swanson said the rest of the team has treated her like a little sister.
"There was never question she belonged on varsity," Swanson said. "She has a great attitude and the other girls have been outstanding, welcoming her in, giving her rides to course. I'm blessed with outstanding kids and kids with talent."
Roberts has been to University Ridge, but had never played it until the practice round Sunday morning. She will take advice from Parco, who qualified for state as an individual last year, and the Torhorsts, who attended a golf camp there last summer.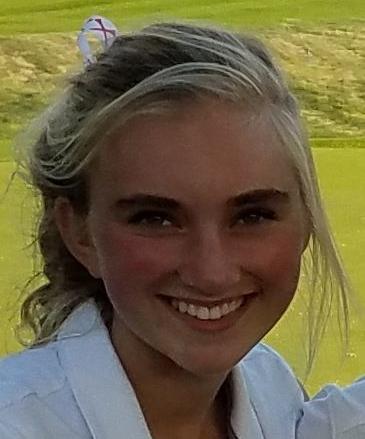 Parco's experience will definitely help her teammates.
"It's nice the practice round starts on the back," Parco said. "I can give them a few tips and help them out like that."
While Roberts and Parco have been the best players for the Broncos, Liz Torhorst has been the glue for the team the past two weeks. The only player left from the 2016 team, Torhorst shot a 90, the best score of her life, in both the regional and sectional tournaments and that has helped get Union Grove to state.
"It's unreal I get to go again," said Torhorst, who was the No. 5 player as a freshman. "This past year started playing for myself instead of putting pressure on myself, with the team situation this year. It's been definitely more satisfying — I have a sense of pride that the team can count on me, and I can encourage them to do their best as well."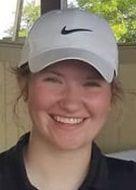 Swanson said Torhorst is the team leader and the "mom of the team," even carrying a modified first aid kit in her golf bag.
Swanson said with the team's attitude, finishing in the top half of the field isn't a far-off goal.
"It's a different pressure being at state and the key is to see how they handle it," Swanson said. "For the most part, the girls can handle it."
Ali Torhorst summed it up nicely.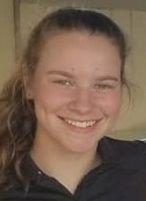 "We don't know what to expect, but we're so capable of doing it," Ali Torhorst said. "If we all play relaxed enough, we could do it."