VERONA — Nobody went lower than Norah Roberts at the WIAA Division 1 Girls' Golf Championships on Tuesday.
The Union Grove High School junior carded a 1-under-par 71 at University Ridge Golf Course, climbing six spots up the leaderboard to tie for second in the two-day tournament. She couldn't catch Riley Pechinski, however, as the Stevens Point junior also shot a 71 Tuesday to earn medalist honors with a 3-under-par 141.
"That's outstanding — the tournament field this year was tough," Union Grove coach Eric Swanson said. "There were a lot of good players, so I'm very proud of her. It was a great finish. She's always super focused, she's a competitor and she's worked on the things she's needed to work on.
"She was just steady today. Her irons were good, her putting has been good all season. She really worked on putting in the offseason and got a lot better. She got off to a slow start yesterday. She was 4-over par through five holes before that rain delay. After that, she just played lights out."
Roberts, who shot a 75 on Monday and finished at 146, tied Appleton North's A.J. Powell for second place in the 78-golfer field. Roberts was consistent throughout Tuesday, finishing the front nine with five pars, two birdies and two bogeys before closing the back nine with six pars, two birdies and a bogey.
"Today was much better than it was the previous day," Roberts said. "I was much more confident. I started off good and didn't really make a mistake until the fifth hole. I kept it together and shot even on the front and then the back nine I played the same. I had a little bit of a rocky start on the back but then it was steady until the end, so I was happy with the way it went."
Roberts has improved in each of her three trips to state. She shot a 167 in 2019 to tie for 20th, then shot a 121 on 27 holes to tie for third in 2020.
"I'm definitely more relaxed," Roberts said of how the state experience has changed over the years. "And I play a lot in the summer, which helps with nerves, so this is just normal I guess. It's the same people that I see during the summer. There's more of a crowd here, but it doesn't really bother me as much as it did my freshman year."
Swanson said the biggest change in Roberts over the last three years has been her ability to improve all facets of her game, her putting in particular.
"Her putting… I think she's one of the best putters around," Swanson said. "She's also worked on her approach. She's worked on gaining distance on her drives. She always evaluates what she needs to work on and she works to get better at those things."
Roberts helped Union Grove tie Waunakee for sixth place in the 12-team field. The Broncos, who won the Westosha Central Sectional last week behind Roberts' individual medalist honors, combined to shoot 332 Monday and 334 on Tuesday to finish at 666.
"We certainly hoped to finish better than we did," Swanson said. "We didn't get off to a great start yesterday or today, but this is an experience here. It's a two-day grind that's really about mental toughness. The teams and the players that can have a bad hole and just get over it and get right back at it, those are the ones that are going to win.
"We struggled with that a little at times, but I'm proud of how we fought through. To finish in the top seven at state in this type of field isn't too bad."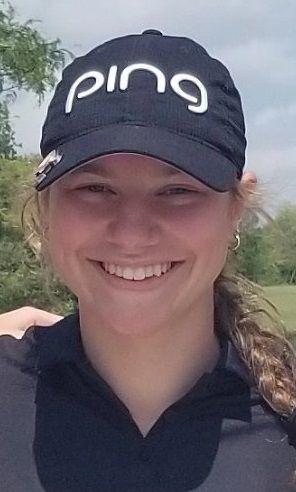 Senior Ali Torhorst, in her last high school golf tournament, had Union Grove's second-lowest score, shooting an 80 Monday and an 82 Tuesday to tie for 20th at 162. She finished strong, including a back-nine 40 that includes five pars and a birdie.
"She's been a varsity member for four years and played twice at state," Swanson said. "One of the hardest working, nicest kids, so it's a huge loss for us. But the other four are going to have to get better to make up for that. We're definitely going to miss her as a teammate and I'll miss her as a player."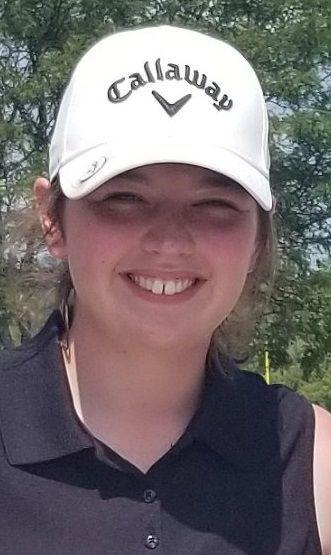 Sophomore Lexi Manteufel (87-91—178) tied for 47th, junior Allie McBryde (90-90—180) tied for 53rd and Larah Hood-Brennan (127-131—258) took 78th.
Manteufel, McBryde and Hood-Brennan were making their first appearances at state, as Roberts went solo last season.
"This is a challenging course and nerves are a big thing here," Swanson said. "Those three learned a lot here for sure, but it was a good experience and we still have four coming back next year, so we'll see."
Westosha Central, which finished second to Union Grove in the regional and sectional tournaments, won its first state girls' golf title, carding 318 Monday and 319 Tuesday for a two-day total of 637. That was enough to beat out runner-up Sussex Hamilton (644), Middleton (650) and defending champion Brookfield Central (656).
Sophomore twin sisters Kylie and Katelyn Walker led the Falcons, with Kylie tying for fifth at 148 (73-75) and Katelyn taking ninth (76-76—152).