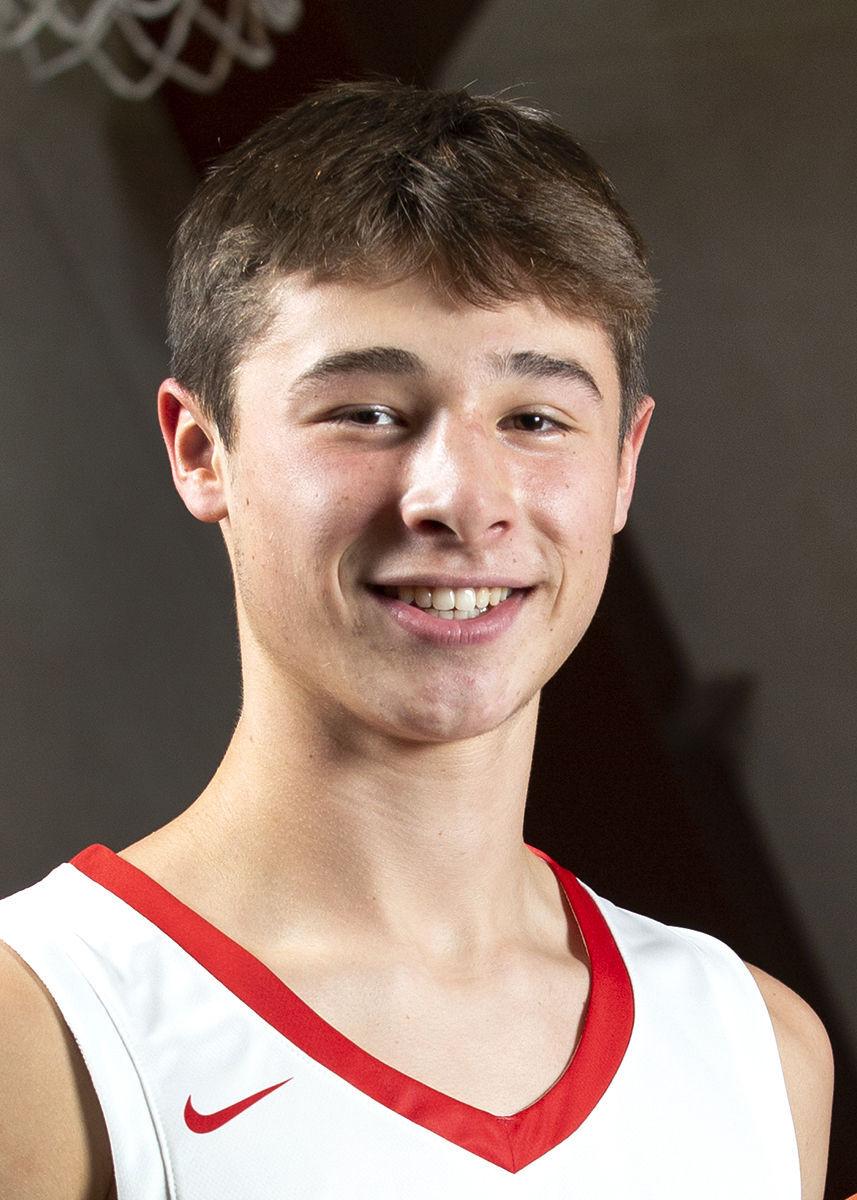 WIND POINT — OK, so a confounding puzzle known as a Rubik's Cube was more fashionable in the 1980s than it is today and it is arguably the source of far more frustration than elation. That didn't matter to Jayce Jaramillo one spring day in 2017 when he challenged himself to figure Rubik's puzzle out for himself.
"Spring break in seventh grade it was," he recalled. "I took two weeks out of my time just to figure out how to do it. I looked up some things, I had to memorize some algorithms and from there, I could solve one. And I can still do it now."
Four years have passed and the 6-foot-1 junior Prairie guard is emerging as one of the hottest shooters on one of the best Division 4 boys basketball teams in the state. Seeing his playing time increase after injuries to Joe Fallico and Kaleb Shannon, Jaramillo has locked in as a 3-point specialist for the Hawks.
Starting when he went 6 for 6 from beyond the arc in an 82-52 victory over Milwaukee Saint Thomas More Feb. 11, Jaramillo has gone 13 for 20 from 3-point range.
There's a correlation to be made between his shooting eye and that Rubik's Cube.
"I've been coming here shooting as much as I can," he said. "Anytime we don't have practice, I try to get shots up. And just like Rubik's Cube, if I keep doing it and keep doing it, I'll get faster. My shooting percentage will go up and, hopefully, I'll start making more shots in games."
But yet another dynamic is in play here that's bigger than Rubik's Cubes. When it comes to athletic genes, Jaramillo can probably match his with just about anyone.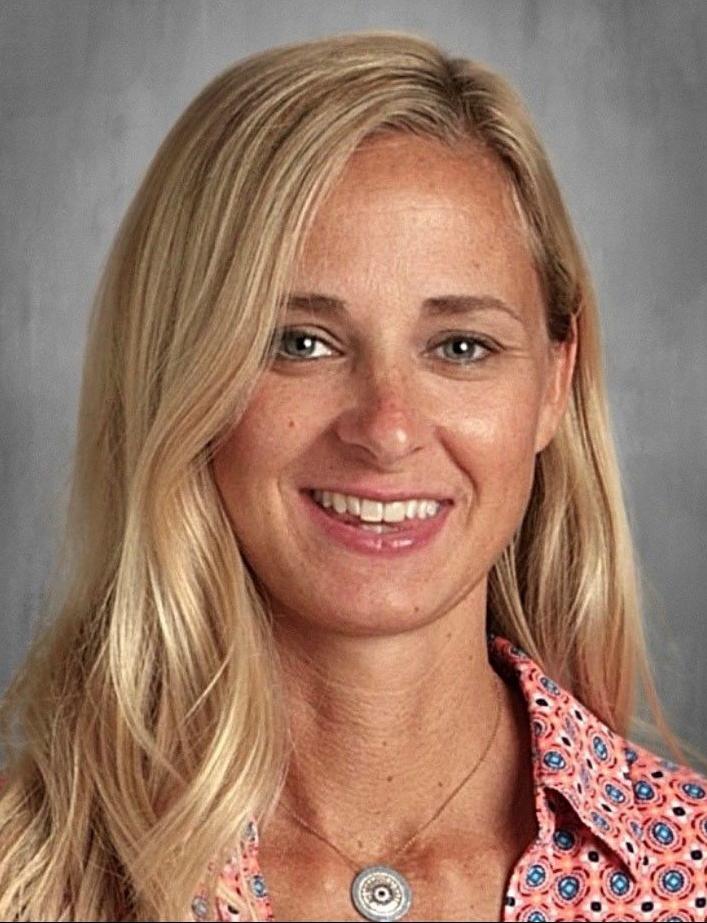 So is his uncle, Jason Jaramillo, a former major league catcher. Jayce's father, Lee, and uncle, Frankie, were also accomplished baseball players — the latter was hired as Case's baseball coach last year.
A deep gene pool
Jayce has used these genes to compete in four sports at Prairie. In addition to basketball, he also started some games as the Prairie-Lutheran co-op team's catcher as a freshman in 2019 before the COVID-19 pandemic wiped out his sophomore season. He was a member of Prairie's state champion soccer team last fall and competed in cross country as a sophomore in 2019.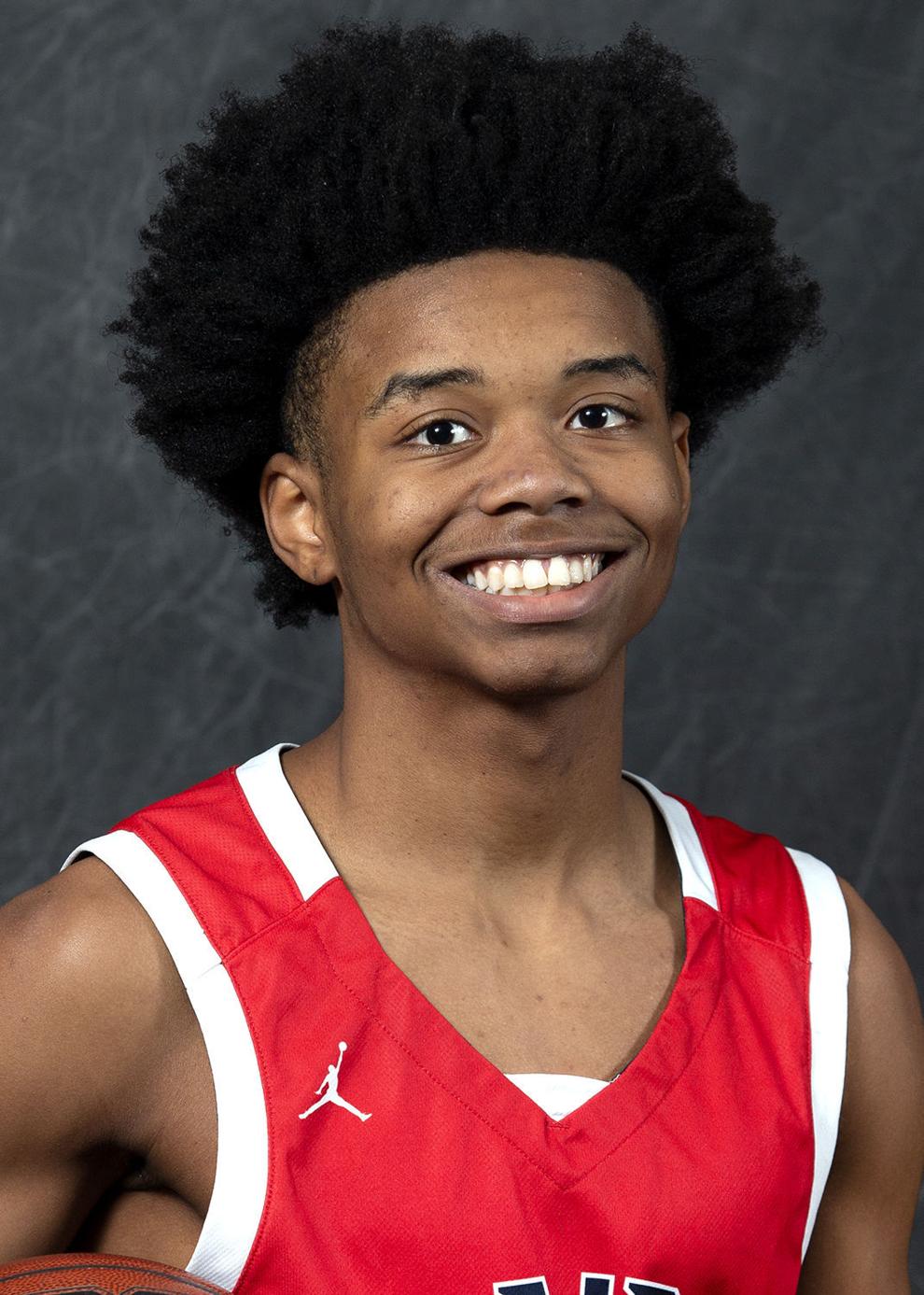 "Jayce is going to be fine because all of his family has good genes," Prairie senior guard K.J. Williams said. "I was waiting to see if he is what everybody says and he really is."
With those genes has come invaluable instruction. Jason Jaramillo, a former All-American catcher at Oklahoma State who played for the Pittsburgh Pirates from 2009-11, has instructed his nephew on the finer points of working behind the plate.
"To me, it really helps to learn the technical stuff an average kid wouldn't know about a professional sport," he said. "My uncle teaches me things I never heard from any other coach, like footwork, how to throw someone out and where to put your feet. That's very important."
And then there's what Abby has been able to do for her only son — three daughters followed Jayce. As a third-grade teacher at Prairie, not only does Abby have the keys to Prairie's Johnson Athletic Center, she has the keys to unlocking the potential with her son's shot.
Every Sunday during the basketball season, mother and son have been on that floor for an hour or maybe 90 minutes. Abby rebounds for Jayce while keeping a watchful eye on his shooting form. She doesn't hesitate to offer advice.
"I'm not good at left-hand chest passes, and she said I have to be able to use my left hand to not get the ball stolen," Jayce said. "I got the ball stolen one game and, one Sunday, we worked on left-handed chest passes for like half an hour, just so I can improve it."
How does mother and son fare in one-on-one games?
"I'm quicker than her, so usually I just blow right by her," said Jayce, who averages 5.7 points per game. "She's definitely a better shooter than me, I think, but I'm coming. I'm coming."
He certainly is. Jaramillo has made 27 of 71 3-point attempts this season. That's 38%, which is more than acceptable for Prairie coach Jason Atanasoff.
"We want our kids to be at least at 33% from 3-point range," he said.
What's intriguing about Jaramillo is that his 3-point percentage has climbed after he started receiving more playing time. In addition to that 6 for 6 performance against Saint Thomas More, Jaramillo scored a career-high 25 points after going 5 for 7 from beyond the arc in an 89-49 regional semifinal victory over Jackson Living Word Lutheran last Friday.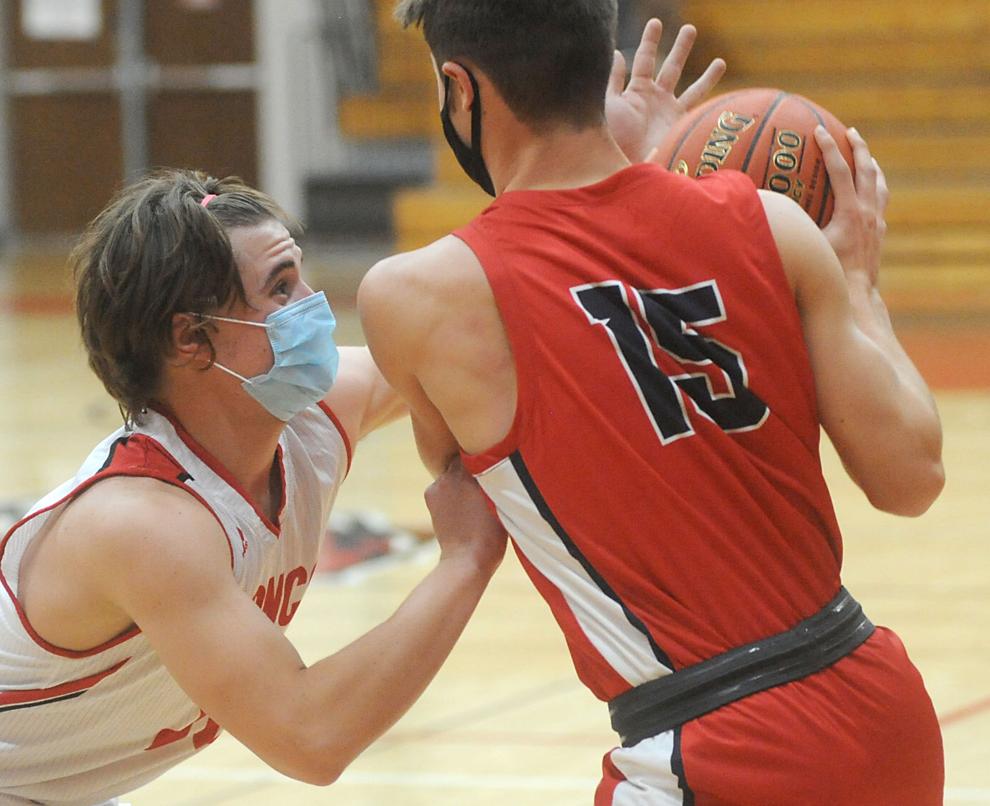 Not that Atanasoff is surprised. He sees this kind of marksmanship frequently from Jaramillo within the confines of practice.
"When he's on offense in our defensive drills, he rarely misses," Atanasoff said. "And then when we go half-court possessions and his teammates see he's hot, they have a good tendency to really look for him."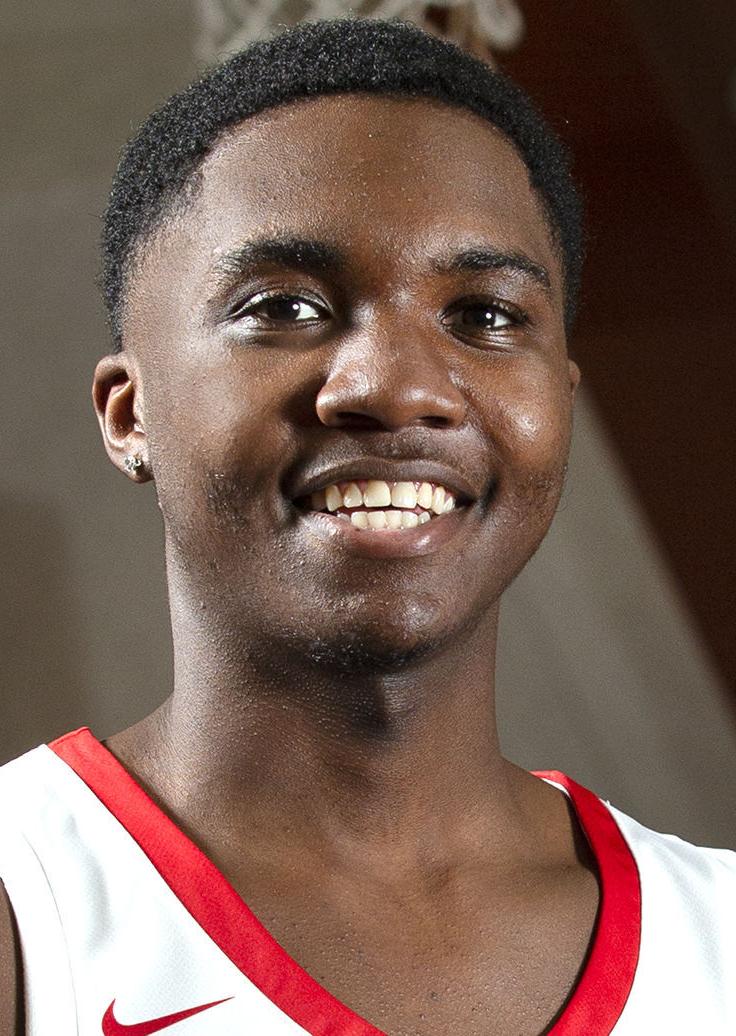 One of those teammates is senior forward Antuan Nesbitt. The Northern Michigan recruit is the Hawks' leading scorer, but he doesn't think twice about deferring to Jaramillo, even in clutch situations.
"You just know he's confident in his shot," Nesbitt said. "He's ready before the shot. That's something you see. Before the shot, his hands are up and he's ready to shoot it. As soon as he touches it, it's off. He's got a quick release and it goes in.
"Sometimes during practice when we're running drills, I'll try to locate where Jayce is at. If he catches it, you know it's going in."
Potential title run
As the program pursues its first state championship since 1982, Jaramillo has firmly established himself in Prairie's rotation. And with several key players, including Nesbitt, Williams, Fallico, Asanjai Hunter and Kody Krekling graduating this year, Jaramillo will likely be a prominent member of the Hawks next season.
He's certainly got the genes. And with those genes has come the inspiration to put them to use.
"Jayce is a unique kid," Atanasoff said. "He's played four sports at Prairie. When he was younger, I think it was all baseball because he was trying to take after his uncles. And somewhere along the line, I think the love and passion for basketball developed.
"I think his mom and dad both love that he's a multi-sport athlete. But Jayce is an interesting kid. I don't think he feels pressure because his parents are who they are athletically. And I can assure you you his parents don't put any pressure on him.
"But if he does ask for help, they're more than willing. I think they did it the right way. They let him experiment with a bunch of different sports, pick what he enjoys the most and just let him be a kid."
Based on how he's played during the last month, that kid is rapidly growing up.
02032021-JT-BB-HORLICK_PRAIRIE_GSP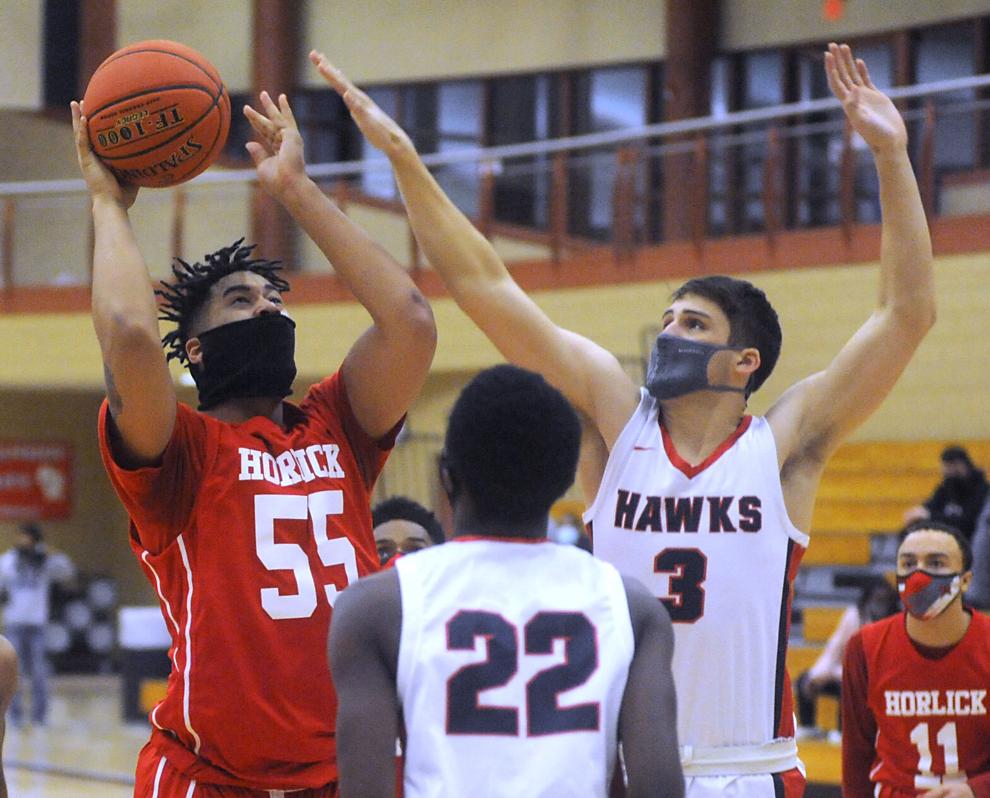 02032021-JT-BB-HORLICK_PRAIRIE_GSP
02032021-JT-BB-HORLICK_PRAIRIE_GSP
Prairie photo 5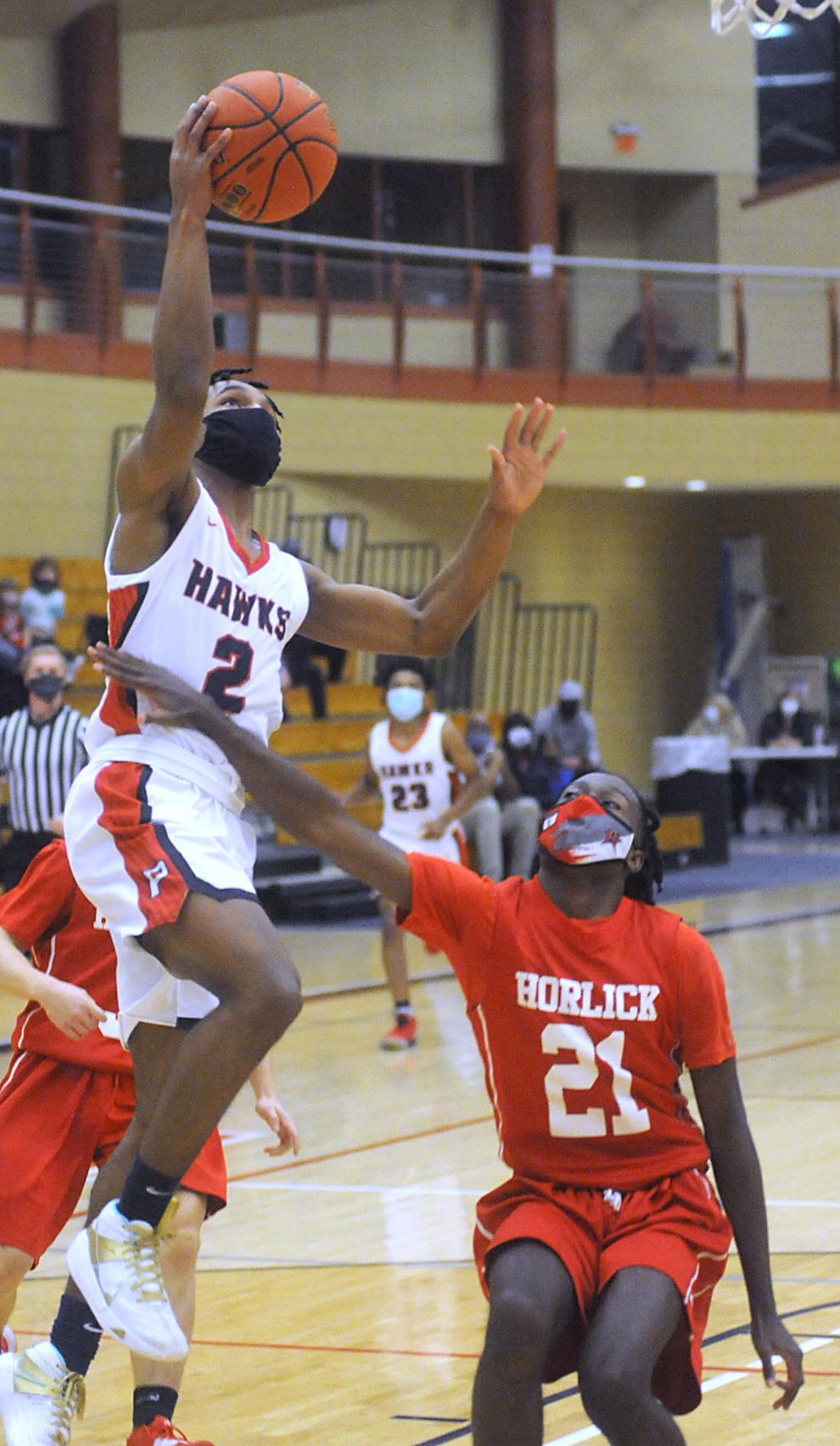 02032021-JT-BB-HORLICK_PRAIRIE_GSP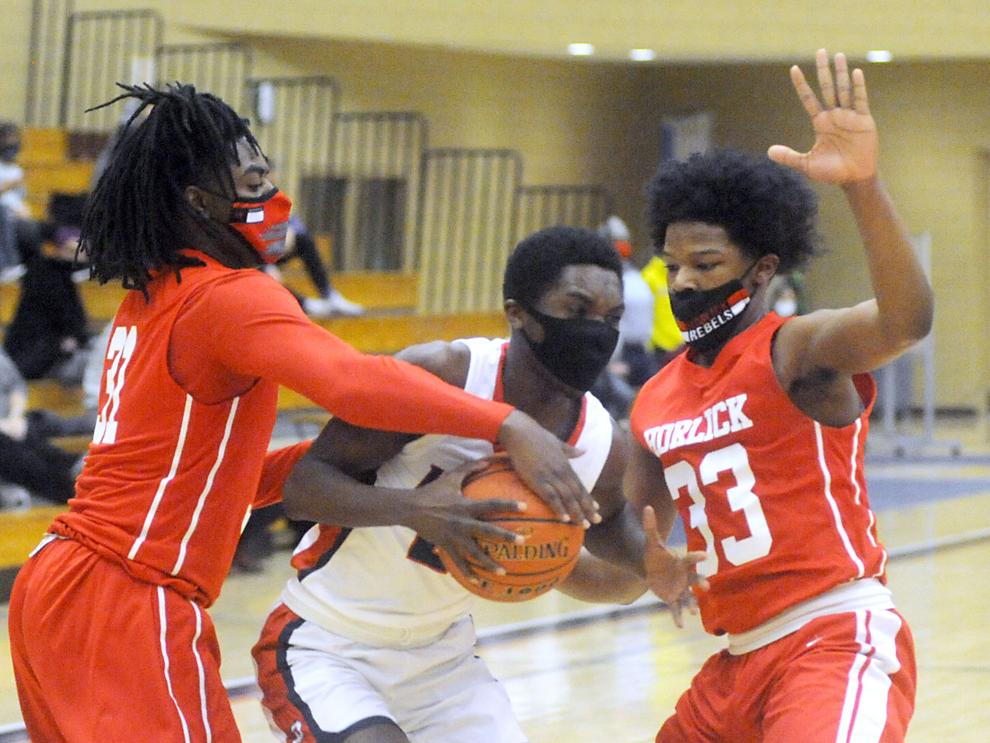 02032021-JT-BB-HORLICK_PRAIRIE_GSP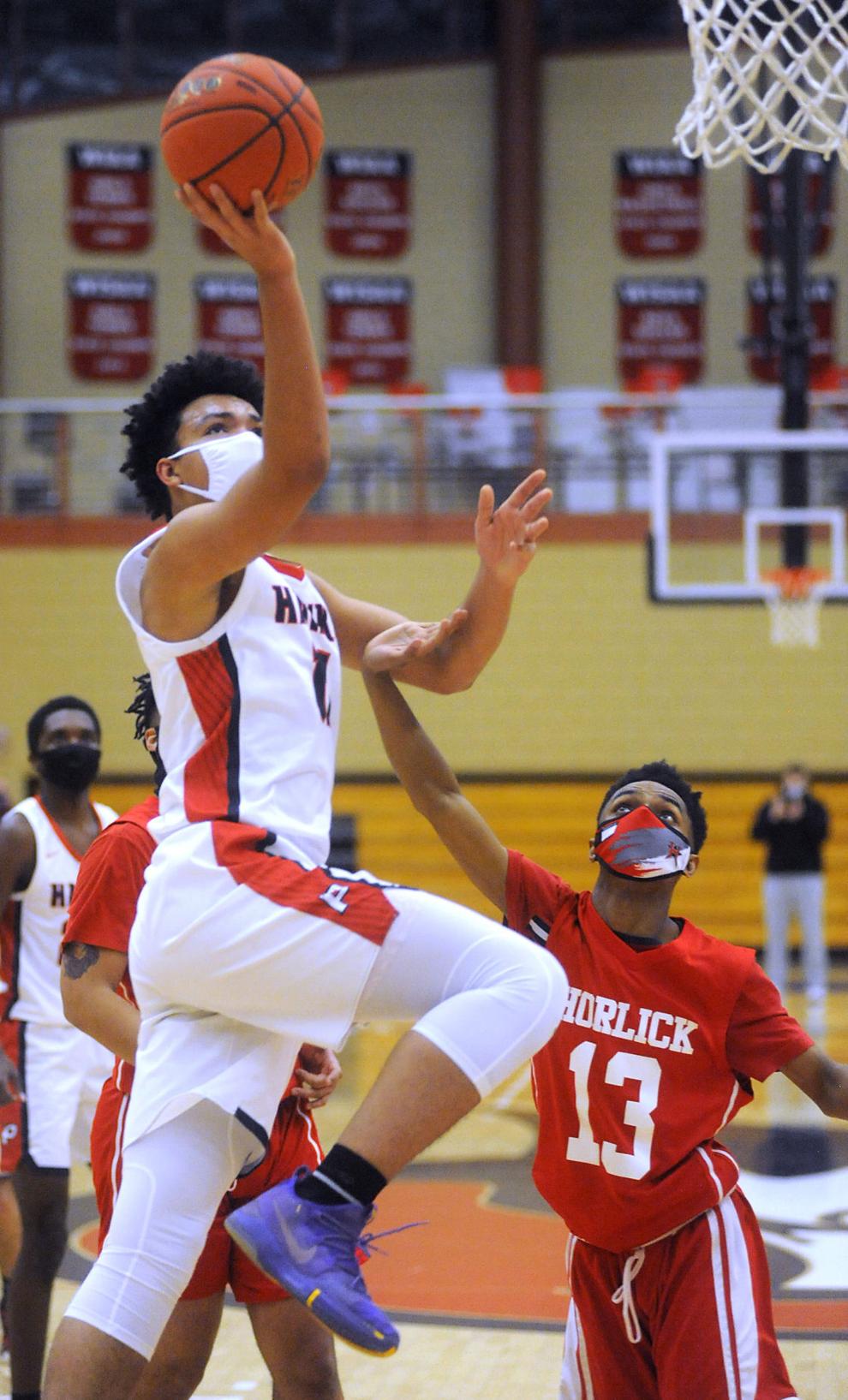 02032021-JT-BB-HORLICK_PRAIRIE_GSP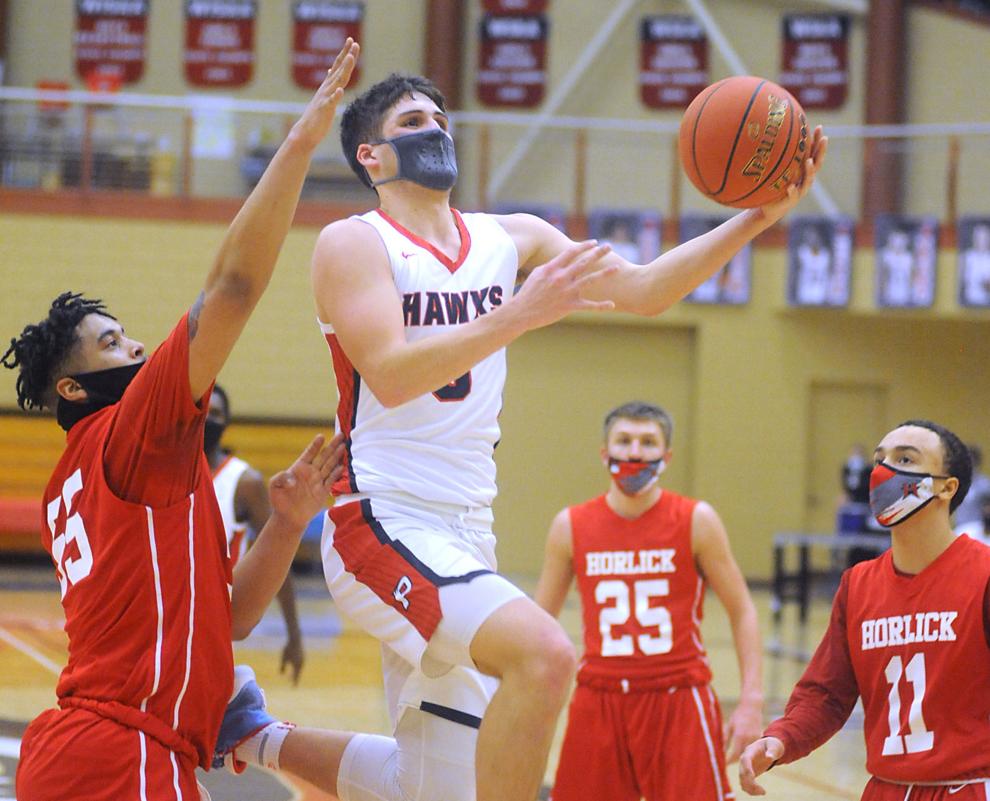 02032021-JT-BB-HORLICK_PRAIRIE_GSP
02032021-JT-BB-HORLICK_PRAIRIE_GSP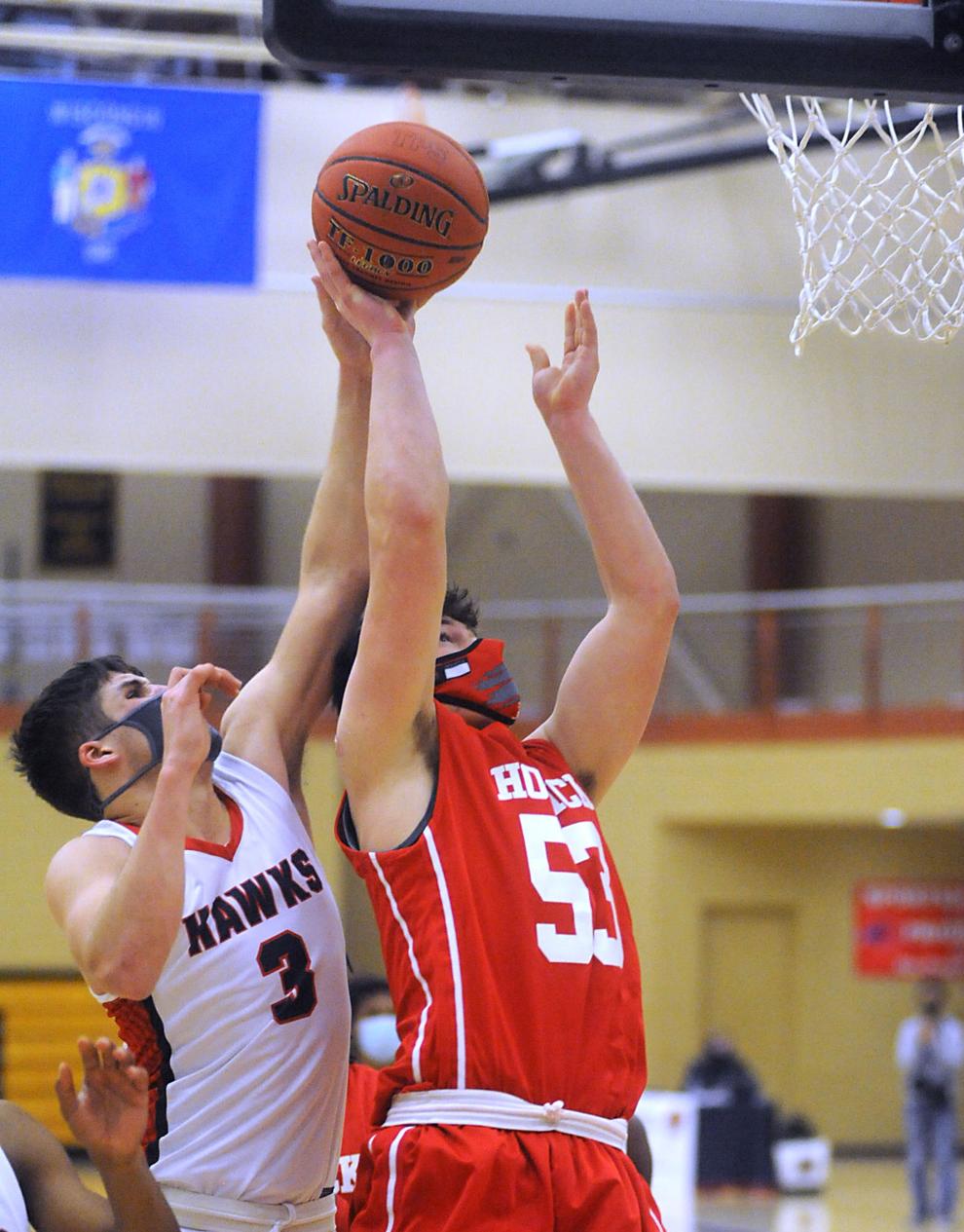 Burnette puts up a shot for Horlick