BURLINGTON — This is the state of the Union Grove High School football team these days:
The Broncos are 5-0 for the first time since … well maybe for the first time ever following a 41-6 Southern Lakes Conference victory over Burlington Friday night at Don Dalton Stadium,
A large and boisterous cheering section was on hand to support the only undefeated team remaining in Racine County this season.
When running back Cody Cotton, a strong contender to be named the All-Racine County Player of the Year, was lost for the game midway through the second quarter with an injury, his teammates didn't miss a beat.
Add everything together and the greatest season in the history of this program just might be in the making. Consider that Union Grove ended Illinois power Williamsville's 20-game winning streak Aug. 27. And that players the likes of Cotton and defensive tackle Jaden Sharkey, who has a visit scheduled for Iowa State Oct. 2, are getting Division I attention.
There's more. Union Grove defeated Waterford for the first time since 2008 Sept. 10. And players who are in the weight room by 5 a.m. on Mondays and Tuesdays have elevated this once struggling program into a true power that is just outside the top 10 of the large school division in the Associated Press state poll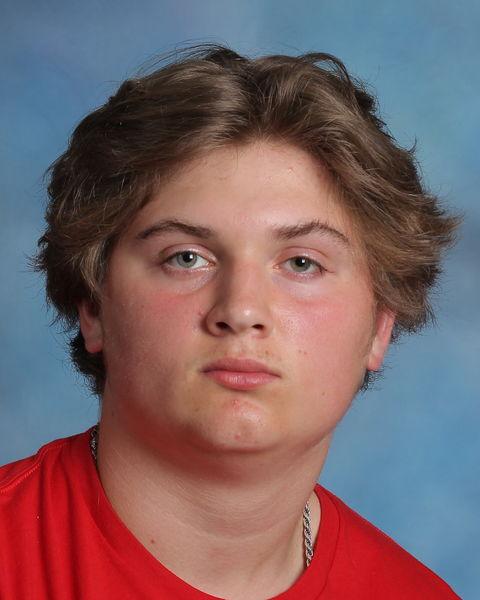 "We hit the weight room this season and we all came together as a team because we lifted together," said junior right tackle Noah Moris, a first-team All-County pick last season. "And as we lifted together, we played better. And when we played better, people wanted to come to watch us play, which builds a much better culture.
"Those games that are packed, man, it helps us win so many games. It's just so fun to be out there with the home crowd cheering you on."
Cotton, who entered the game with 828 yards and 11 touchdowns, rushed for 79 yards and two TDs before suffering his injury.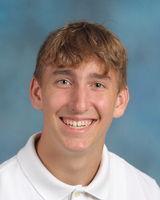 "He had an arm injury," Union Grove coach Craig McClelland said. "We're not sure exactly how bad it is right now. We'll know more probably by (Saturday morning) as to the severity of it."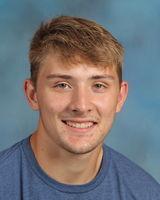 Lose a star player and any team could become unraveled. Not Union Grove. Garrett Foldy, who was the Broncos' leading rusher as a sophomore two years ago, picked up the slack by rushing for 159 yards and a touchdown on 15 carries.
Quarterback Nathan Williams added 62 yards and two touchdowns for the Broncos (3-0 SLC), who had 482 total yards while holding Burlington (2-3, 2-1 SLC) to 237.
After watching Union Grove rush for 413 yards on 46 attempts primarily on the right side — comprised of Moris, tackle Noah Glazebrook and tight end Luke Kokat-Sizemore, Burlington coach Eric Sulik could only express his admiration for a dominant team.
"They are loaded," Sulik said. "They pushed us around pretty good. Coach (McClelland) mentioned that they have 26 seniors. That's a big class. You keep kids around that long and there must be something good. He's doing the right things. He spoke very highly of his senior group before the game.
"We knew we'd have our hands full. There were glimpses when we were moving the ball and getting some stops, but when they can line up in what we call their Rhino Package and get anywhere from five to eight yards a crack, that's tough to stop."
Meanwhile, a rough week for Burlington, when the program weathered allegations that some players directed racial slurs at an opposing team, became worse Friday night. Sophomore quarterback Jack Sulik — Eric's son — suffered an apparent broken collarbone late in the third quarter and may be lost for the season.
"It's been a very difficult week for our program — a very difficult week," Eric Sulik said. "Despite all that, I feel we've grown closer as a team and I'm proud of each and every one of these kids."
Jack Sulik, who helped rally Burlington to victories over Elkhorn and Westosha Central in the previous two weeks, had completed 10 of 19 passes for 144 yards and a touchdown at the time of his injury.
"Unfortunately, Jack's got an injury that will probably take him out for the rest of the year," Eric Sulik said.
One bright spot for the Demons was the play of wide receiver Owen Munson. The junior, who played on Wilmot's junior varsity last season, caught four passes for 103 yards. One was a 63-yard touchdown reception from Jack Sulik with 10:04 left in the second quarter.
"The corner was pressing up on me, I did my usual route running, Jack had a backside call — he called a fade — and he just tossed it up there," Munson said. "I caught it and took it to the house."
Union Grove's final touchdown came on a 52-yard pass from Williams to Owen Skewes with 11:49 to play. That made the score 41-6, at which point the clock started running continuously because of the 35-point rule.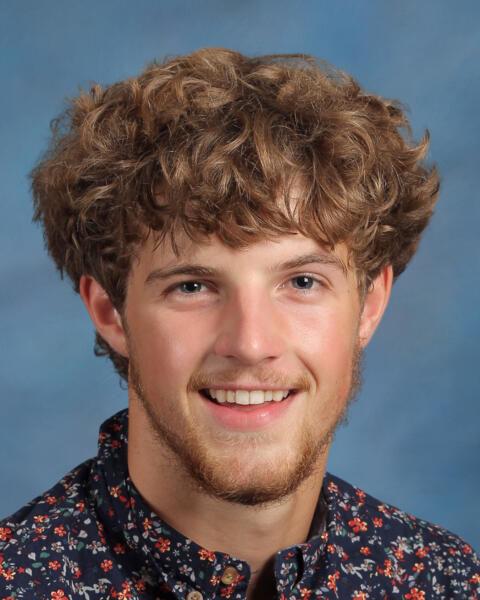 Of Union Grove's remaining four regular-season games, only Lake Geneva Badger, has a winning record. Whether the Broncos can finish the regular season undefeated remains to be seen, but Kokat-Sizemore sure likes where his team is these days.
"I think we're rolling pretty good," he said. "Obviously, we're a big, physical team — we stay in the weight room during the season — our O-line definitely packs a punch and we've just been doing really good with making holes and getting the ball upfield."