PADDOCK LAKE — What a night it was to be a Racine Lutheran High School Crusader.
As the Crusaders completed their season with a 54-13 victory over Kenosha St. Joseph in a WIAA Division 5 regional championship game at Westosha Central High School, players took in the myriad of emotions during this chilly Friday night.
For seniors the likes of Nolan Kraus, Nathan Zawicki, Noah Schoff, Henry Hoeft and Tim Nelson, it was the end of three glorious seasons. Lutheran went 30-5 during that stretch, won two conference championships, was usually state-ranked, played for a state championship at Camp Randall Stadium in Madison in 2018 and produced Wisconsin's all-time leading rusher in Tyler Tenner last season.
Not too shabby considering this program went 6-4 in 2016, the year before they arrived as freshmen.
As the clock ran continuously in the second half — representing another game of Crusaders dominance — players joked on the sideline. They cheered loudly when reserves made a big hit on the field. Time was ticking down on a glorious time in their lives and they knew it.
When it was over, coach Scott Smith huddled his players for one last time, told them how much of a credit they were to the program and lauded them for how responsibly they conducted themselves through this season of the COVID-19 pandemic.
And then he closed by saying, "Always do the right thing and make your parents proud."
They certainly did during this night. Here was a group of players who didn't get to play in Racine all season because of restrictions enforced for the pandemic. Here was a group who might have made it back to Camp Randall Stadium to play for a state championship this season.
Yet, these guys still played with all-out abandon despite the lower stakes on a field 30 miles southwest of home.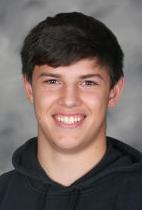 Take Kraus, who rushed for 33 yards and two touchdowns, caught eight passes for 80 yards and another score and intercepted a pass.
"I had to," he said when asked about stepping up for his final high school game. "It's my last time wearing a Crusader jersey and I had to do it for my coaches and teammates. I couldn't have done it without them."
There were so many other standouts on this night.
Junior quarterback Camdin Jensen continued his recent torrid pace, completing 11 of 13 passes for 106 yards and two touchdowns.
Running back Isaiah Folsom, also a junior, rushed for 102 yards and three touchdowns on 15 carries.
Zawicki hauled in a 15-yard touchdown pass. Eric Ibarra scored on a 10-yard run.
And then there was Lutheran's defense. The Crusaders (8-1) limited St. Joseph (3-4) to just 152 yards, forced two fumbles and intercepted two passes. The Lancers averaged just 2.25 yards per rushing attempt.
Their only touchdowns came just before halftime and on an untimed play at the end of the game following a pass-interference penalty on Lutheran.
For one last time, these players were giving everything they had to a program who had given so much to them.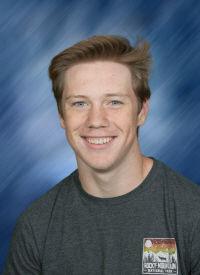 "It helped me become a man and it helped me with confidence a lot," said Schoff, a linebacker. "It helped me learn what brotherhood is."
Adarian Freeman felt the same way. Unlike Schoff, he was a reserve, yet he stuck with the program for four years. He was rewarded when he made his first varsity catch Friday night and got to hear his teammates erupt in cheers.
Indeed, there was a great deal of brotherhood on this team. And Freeman, who just wanted to be a part of something, was accepted as a brother by his teammates.
"This team meant a lot to me," Freeman said. "The coaches helped me get better every day of the week and I became the man I am today.
"I appreciate this team so much. I love these guys. They helped me through struggles. They pushed me through hard things."
And now Smith and his staff will try to keep a good thing going. The Crusaders will be losing a great deal of talent, but Smith is encouraged about his program's future.
"We have a lot of talent with the underclassmen and we should be good again next year," he said. "We've got to get back into the weight room and build back up."
But then Smith quickly pivoted and mentioned again a special group of outgoing seniors.
"I wish our seniors all the luck going forward," he said. "They just went through two years without losing a conference game and I'm just so proud of how they tried to teach the younger kids what was right and what was wrong."