Forget the 3-6 record. That's meaningless.
Craig McClelland realizes that. And he certainly is going to make sure his Union Grove High School football players realize that by Friday night.
The Waukesha West team that travels to Union Grove for a 7 p.m. WIAA Division 2 first-round playoff game isn't going to be a pushover. In fact, even though Union Grove is 8-1 and is fresh off its first outright conference championship since 2006, the Broncos might even be considered an underdog.
The Wolverines play in the Classic Eight Conference, which some coaches — including McClelland — consider to be the most dominant conference in the state. Four teams from the Classic 8 — Arrowhead, Mukwonago, Waukesha West and Muskego — have combined to win 11 state championships.
Since Steve Rux took over the program in 2000, Waukesha West has won two state championships and has been the runner-up twice. The Wolverines won the Division 2 championship in 2004 and the Division 1 title in 2010.
Among the impact players on this team is junior quarterback Brady Foster, who has passed for 1,510 yards and 13 touchdowns and rushed for 458 yards and seven TDs.
"You've got to look at their losses," McClelland said. "You see that they played Muskego really tight (West trailed 21-14 at halftime before losing 42-14 Oct. 1), Arrowhead has a really, really good team and Kettle Moraine is a phenomenal team as well.
"So dissecting their losses, you just have to understand that it's the best conference in the state. It's a ringer of a conference. Every week, anyone can win if you don't bring your best. We look at it as Waukesha West is a really good team that can beat any team in the state."
Union Grove, which is hosting a playoff game for the first time since Nov. 7, 2009, is having one of the greatest seasons in the history of its program. It starts with senior running back Cody Cotton, who has rushed for 1,116 yards and 17 touchdowns despite missing three and a half games this season.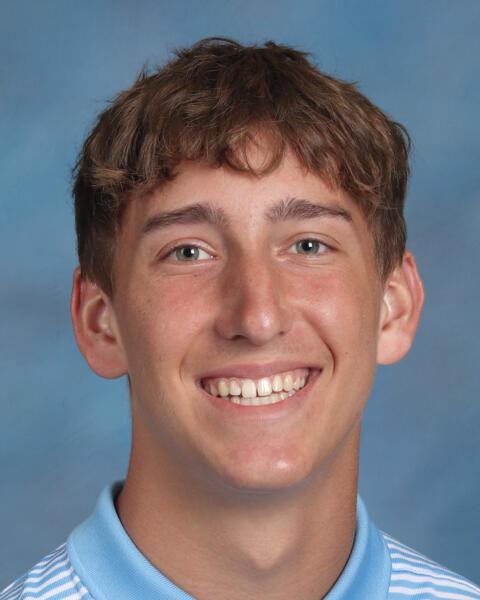 Cotton, who was rested in the Broncos' regular-season finale, last played Oct. 8, when Union Grove hosted Lake Geneva Badger with the Southern Lakes Conference on the line. All Cotton did that night was rush for 209 yards and all four of the Broncos' touchdowns.
"He's very fast and he's a leader for that team," said Racine Lutheran coach Scott Smith, who saw Cotton rush for 220 yards and four touchdowns in a season-opening 35-14 loss to Union Grove Aug. 19. "You can tell they gel around him.
"But one player doesn't make that team. Coach McClelland has them playing as a unit and that's what you really need to do when you get to the state playoffs. Because if you lose a player, you want to be able to regroup and keep going."
WATERFORD AT BURLINGTON: Waterford coach Adam Bakken confesses he was mystified. Burlington closed out the regular season last Friday with a 9-7 victory over Waterford at Don Dalton Stadium, yet Waterford was given the fourth seed and will host fifth-seeded Burlington Friday night.
"I can't believe we have a home game," he said. "I don't know what criteria WIAA is going off of. It should be by head-to-head matchup and I thought it was a mistake when I first saw it.
"Obviously, we're pleased that we're at home. If I'm them, I'm probably pretty upset and a little confused. I know I would be."
Having to play at Waterford is one factor working against Burlington, which has a three-game winning streak against the Wolverines. There's also the fact that Waterford outgained Burlington 321-157 in yardage and had some crucial breakdowns in the red zone.
First-year Burlington coach Eric Sulik has preached one message to his players since then: Just worry about what you can control.
"I think we've got to play within ourselves," Sulik said. "One thing we've done a pretty good job of this year is everybody collectively doing their own job. When you start not doing that, especially in a playoff atmosphere, I think you're just looking for trouble. We can't get into anything on what they do. We can only focus on us."
In last Friday's game against Burlington, Waterford averaged 5.2 yards per rushing play. Carson Bilitz was especially effective, rushing for 115 yards and a touchdown on 17 carries.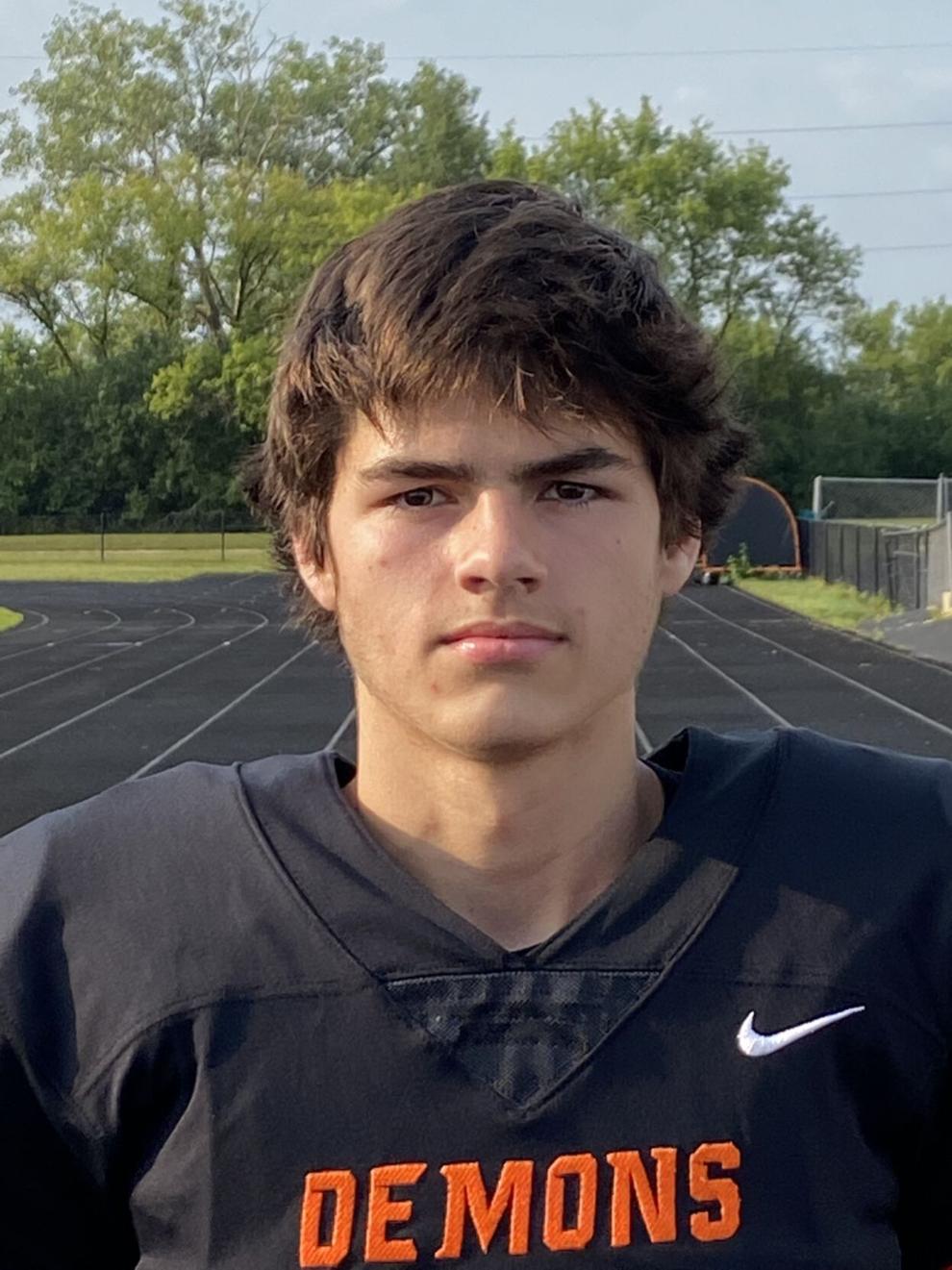 Tommy Teberg, a wide receiver who switched to quarterback because of injuries, was Burlington's most effective player statistically. He passed for 81 yards and a touchdown and rushed for 56 yards.
There is a possibility Connor McNamara, Burlington's leading rusher with 501 yards, will return Friday. He did not play last Friday for a medical reason Sulik declined to disclose.
HORLICK: Horlick's season was seemingly over last Friday night after a 31-20 loss to Kenosha Bradford left the Rebels with a 3-4 conference record. But not only did Horlick learn Saturday morning that it qualified for the playoffs, it was given a No. 3 seed while opponent Kettle Moraine was only seeded sixth.
"That was a big shock for us," Horlick coach Brian Fletcher said. "We were obviously delighted with that and I think our kids are looking at it like we have a new season and a new opportunity."
But what a challenge awaits Horlick. Kettle Moraine, which plays in the rugged Classic Eight Conference, outscored its opponents 299-161.
The Lasers are led by quarterback Chase Spellman, whose father, Matt, was a three-sport standout at Catholic Central in Burlington. Spellman has passed for 1,299 yards and 21 touchdowns, with just five interceptions. His favorite receiver is Drew Wagner, who is averaging 20.1 yards per reception and has 12 touchdowns.
A big blow for Horlick is the loss of offensive lineman Zach Prybylski, who is out with a knee injury. He is the latest loss on what was already a thin roster.
"We're down 14 starters that we had at the beginning of the year," Fletcher said. "I think playing a spring season followed by a fall season after a year of no weight training is starting to take its toll."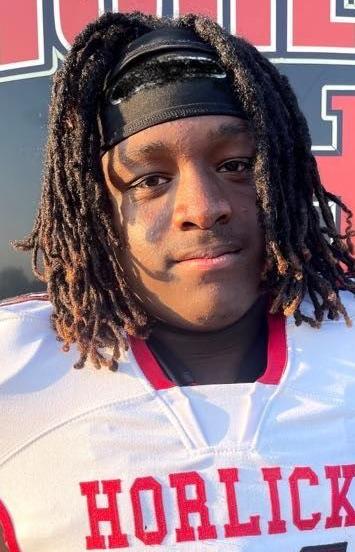 DeShon Griffin leads Horlick with 888 rushing yards and nine touchdowns. Freshman quarterback Carson Fletcher has passed for 420 yards and five touchdowns and rushed for 422 yards and five TDs.
Division 4
ST. CATHERINE'S: Three years after their state championship season, the Angels are rebuilding for another run. There have been ups and downs this season, especially with lopsided losses to Hartland Lake Country Lutheran and Greendale Martin Luther, but the Angels have won won four of their last five.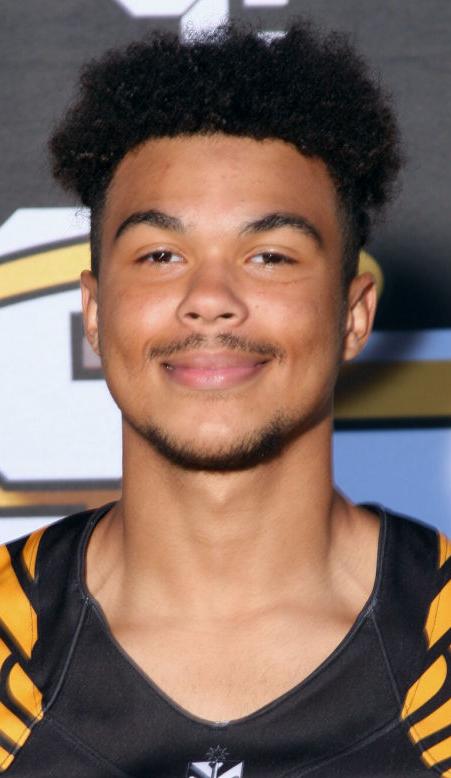 They also have star power. Take running back DJ Miller, the son of longtime coach Dan Miller, who has rushed for 1,316 yards and 13 touchdowns. Wide receiver Davion Thomas-Kampula is averaging 20.1 yards per catch and had 9 TD receptions. And quarterback John Perugini has rushed for 1,225 yards and 16 TDs.
"We're feeling pretty good about ourselves," Dan Miller said.
But the Angels will not be at full strength Friday. Linebacker Robert Madden suffered a knee injury and will not be available against Wrightstown.
"He's shown great passion and a lot of toughness," Miller said.
St. Catherine's will have a major challenge with Wrightstown's defense, especially defensive end Owen Novitski. He has 7.5 sacks and seven tackles for loss.
"We've got to keep him contained and hope we can protect as long as we need to," Miller said.
Division 5
RACINE LUTHERAN: The Crusaders' challenge is containing quarterback Ethan Cole, who has rushed for 675 yards and nine TDs and passed for 327 yards and two scores.
"He's probably a better runner because I think he sees the field very well," Lutheran coach Scott Smith said. "We have to be able to lock on him and not let him make the long runs."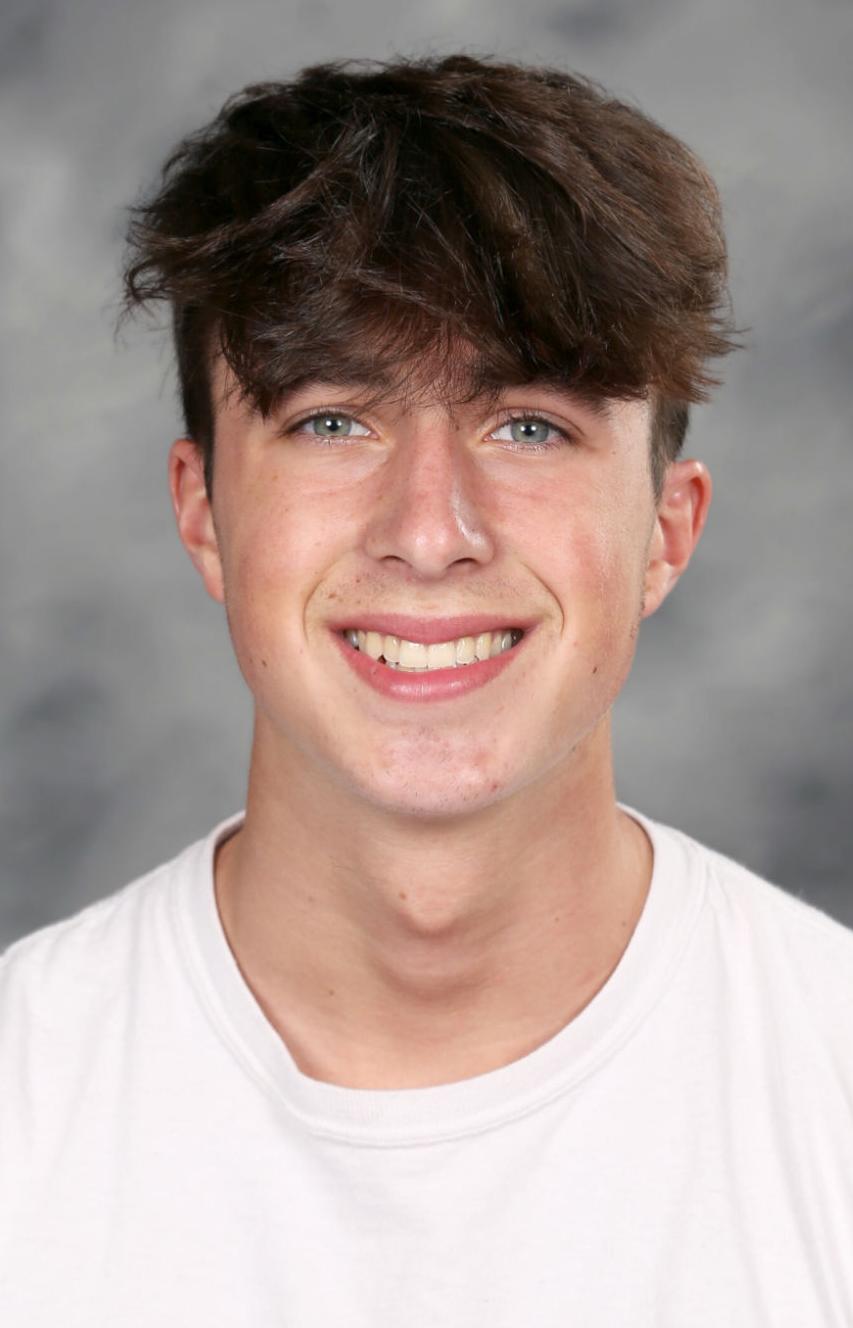 The Crusaders will attack Winnebago Lutheran with an offense that features quarterback Camdin Jansen (1,496 yards, 13 TDs), running back Isaiah Folsom (864 yards, 17 TDs) and wide receivers Gavin Zawicki (47 catches, 791 yards, 6 TDs) and Eric Ibarra (38-550-6).
Division 7
CATHOLIC CENTRAL: The Hilltoppers have overcome some lean years to qualify for the playoffs the last two traditional seasons (2019 and '21). They are led by quarterback Max Robson, who has passed and ran for a combined for 922 yards and 11 TDs, running back Henry Amborn (723 yards, 13 TDs) and wide receiver Calahan Miles (22.7 yards per reception).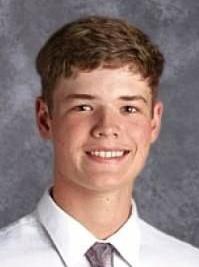 Catholic Central faces a difficult assignment in Lourdes, which is led by quarterback Wade Lindahl (1,643 yards, 22 TDs, 3 interceptions).
In photos: Union Grove beats Westosha Central 47-14
09032021-JT-FB-WC-UG-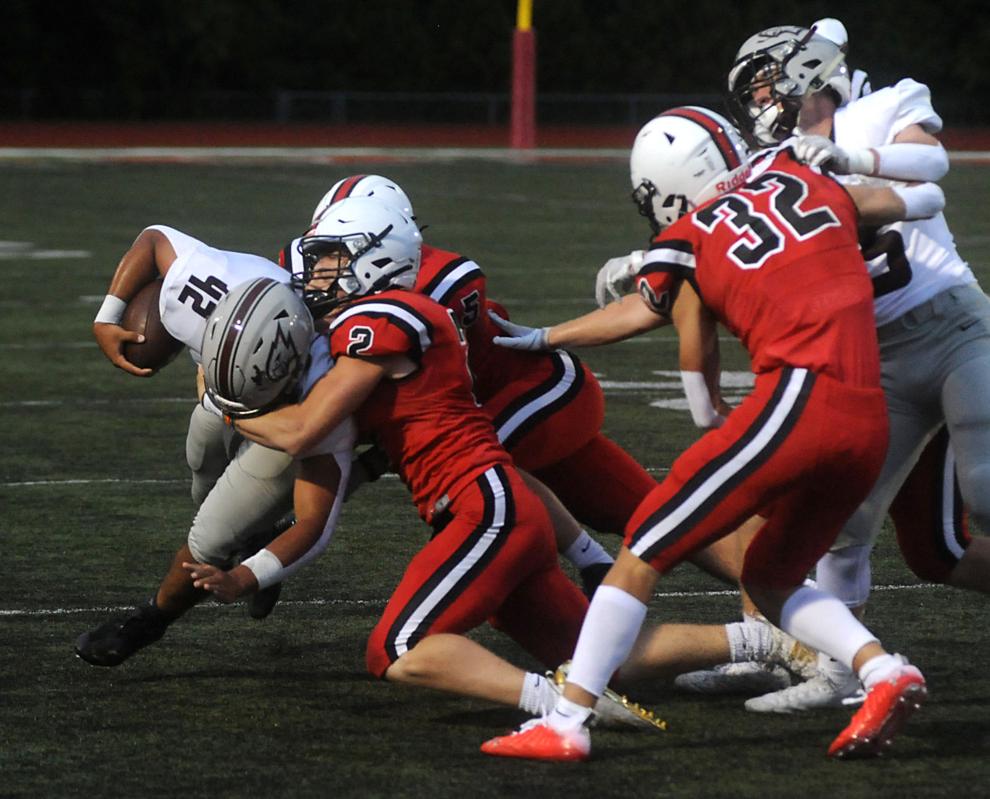 09032021-JT-FB-WC-UG-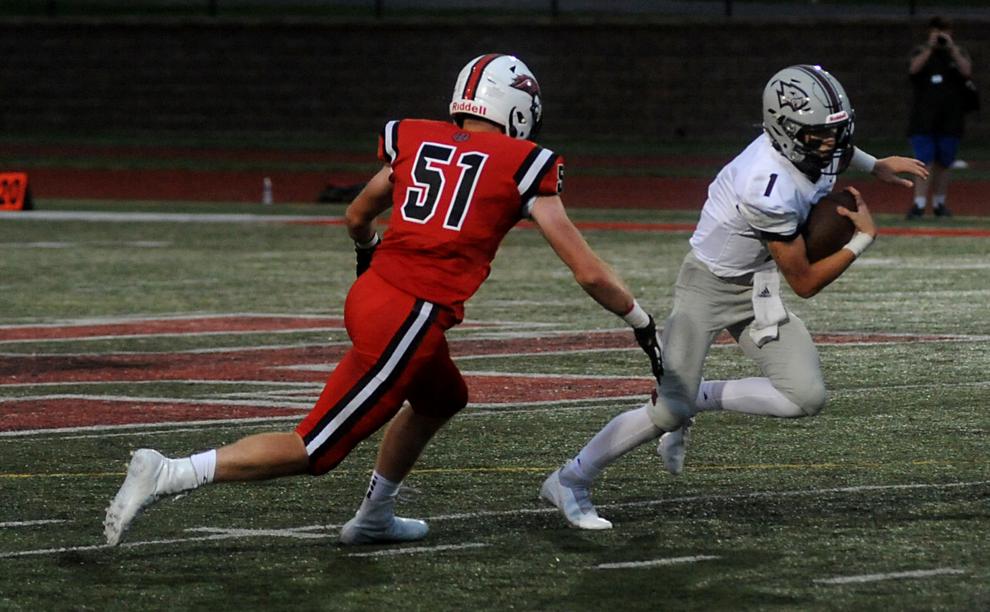 09032021-JT-FB-WC-UG-
09032021-JT-FB-WC-UG-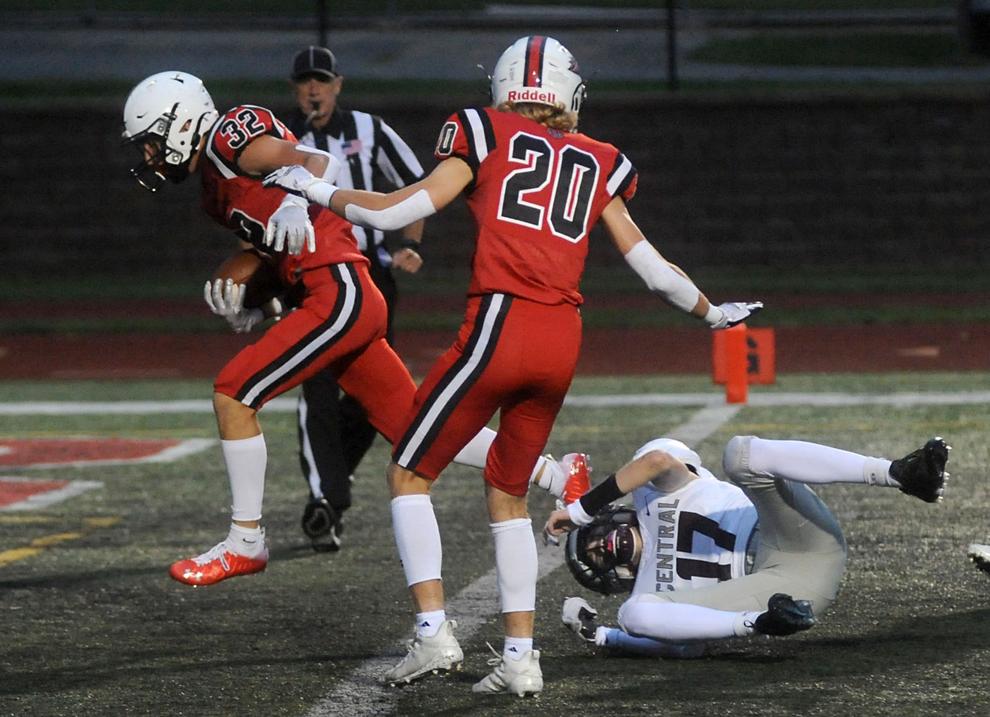 09032021-JT-FB-WC-UG-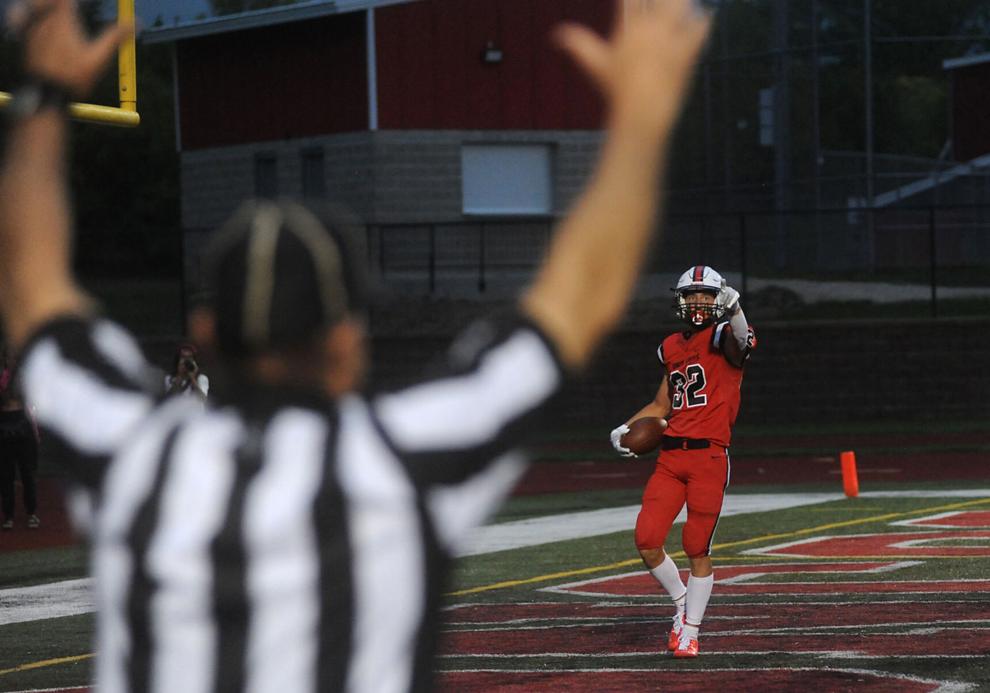 09032021-JT-FB-WC-UG-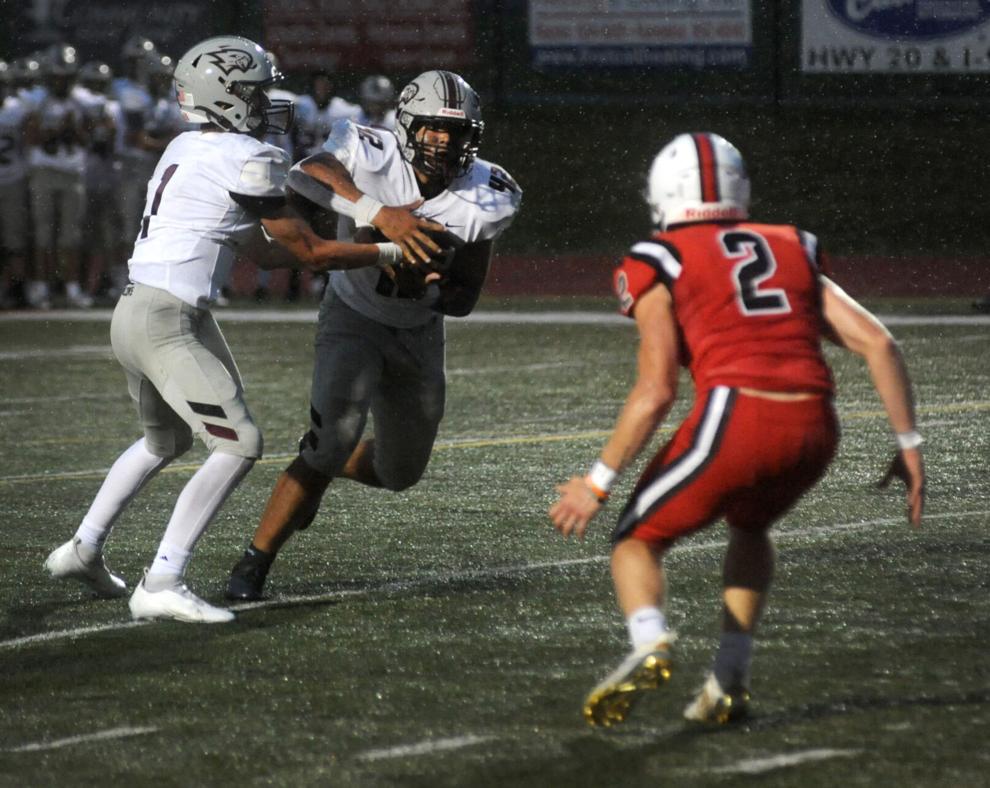 09032021-JT-FB-WC-UG-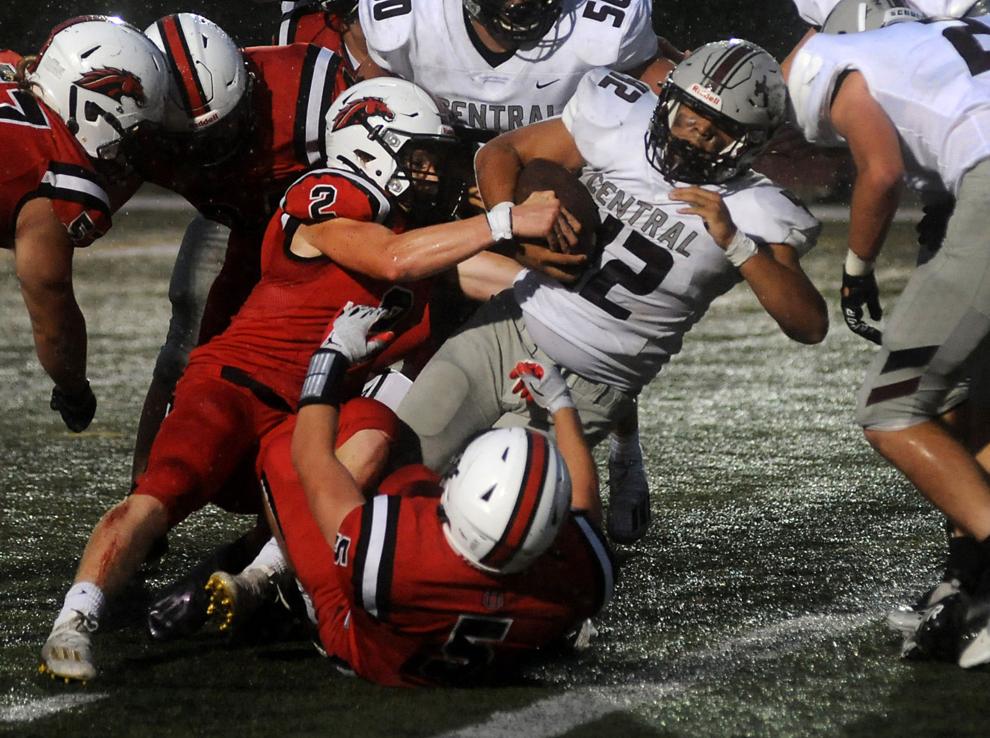 09032021-JT-FB-WC-UG-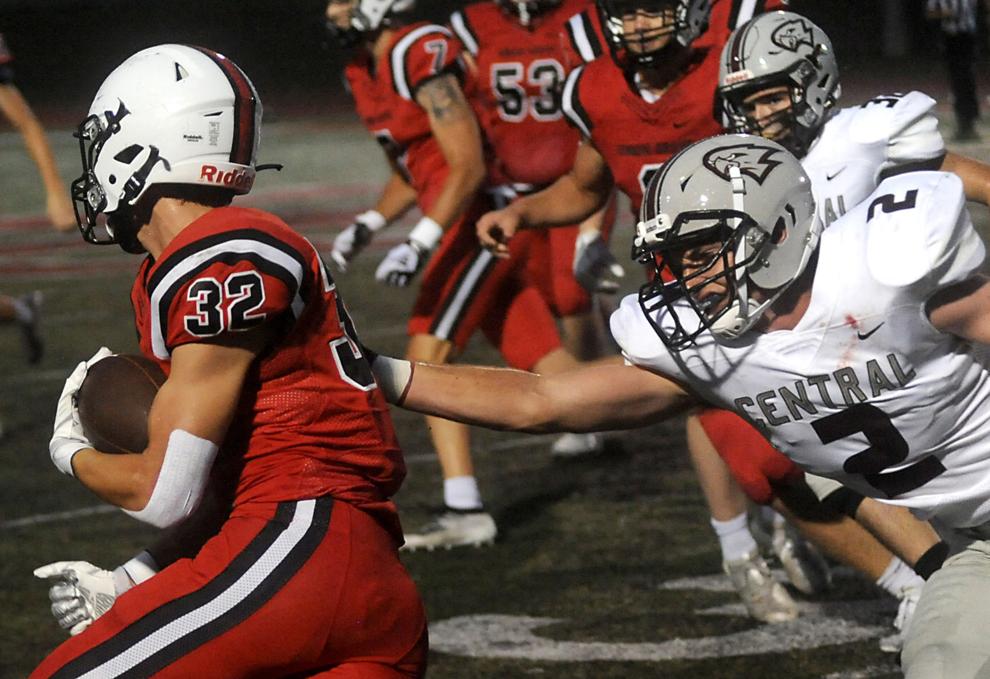 09032021-JT-FB-WC-UG-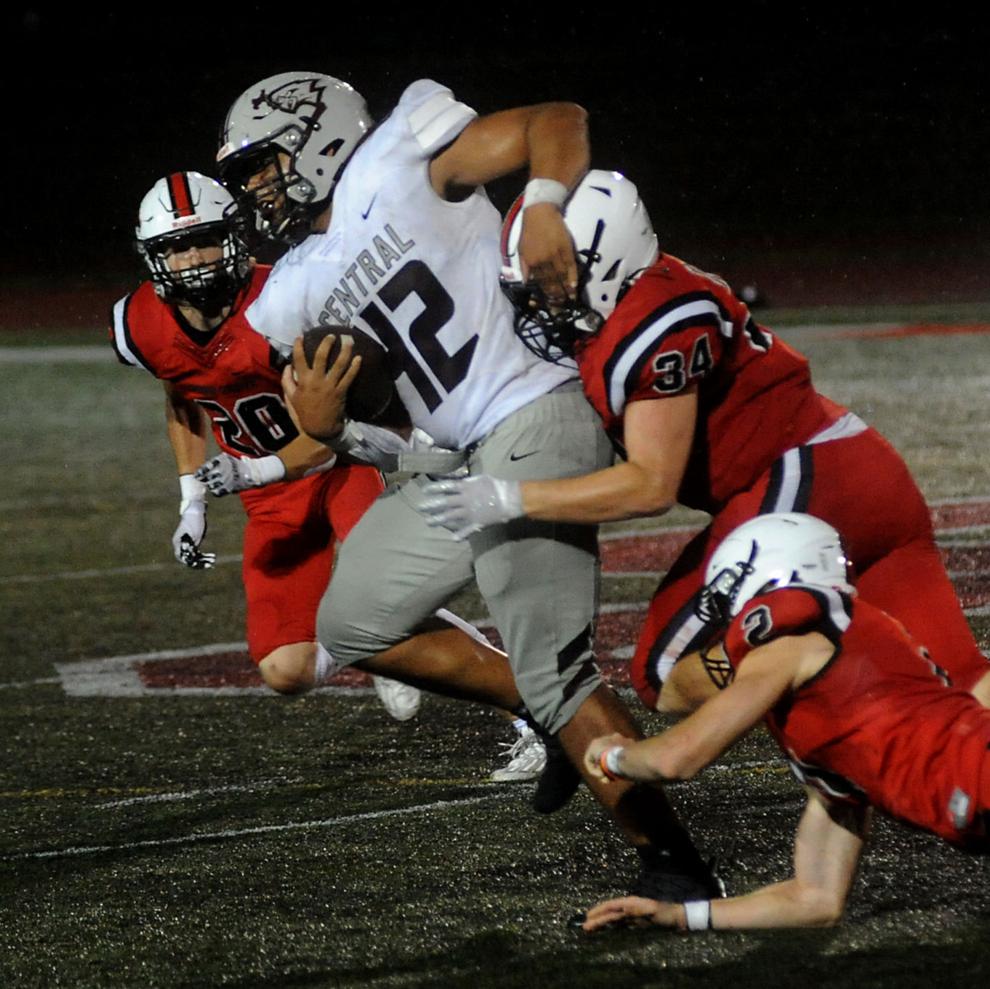 09032021-JT-FB-WC-UG-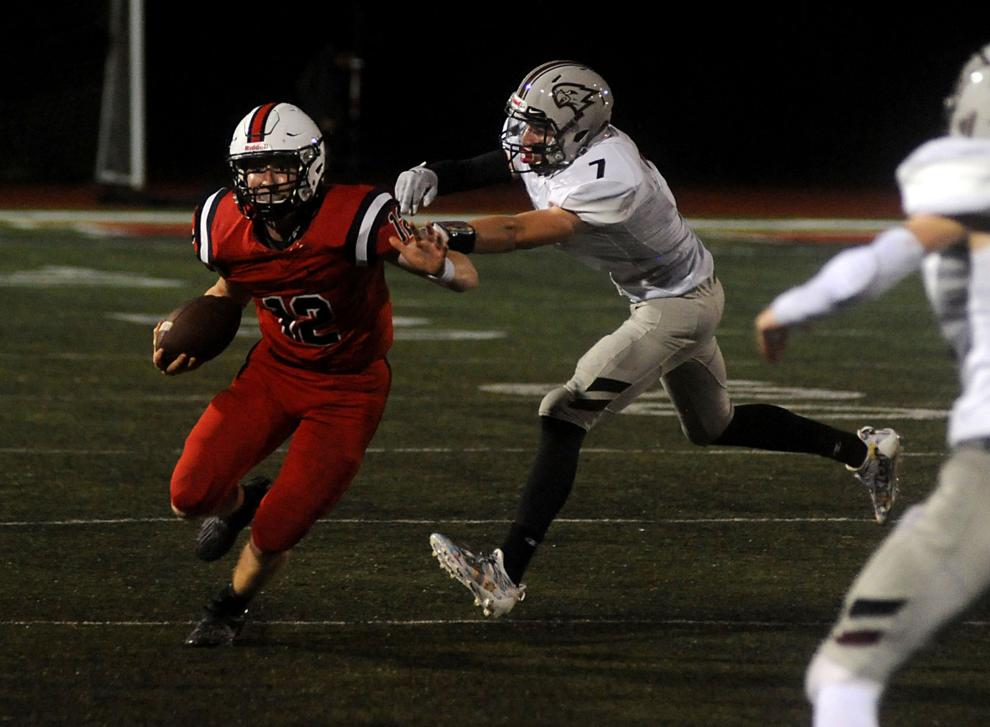 09032021-JT-FB-WC-UG-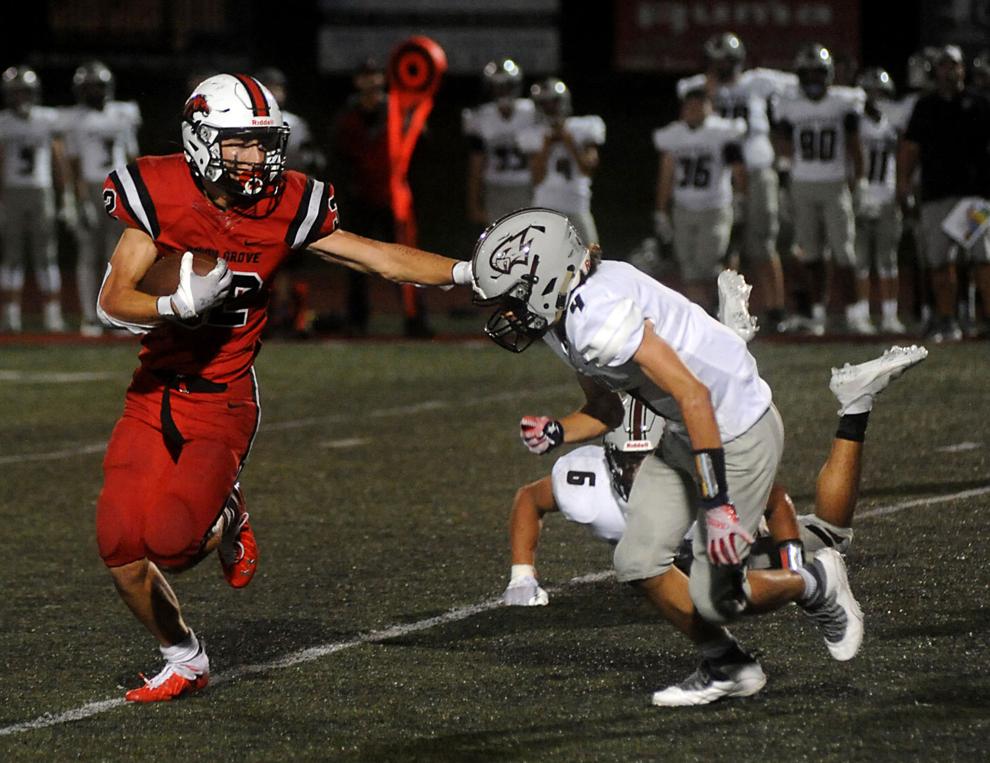 09032021-JT-FB-WC-UG-