RACINE — Hayden Carranza is one of those quiet, unassuming kids who concentrates on his job and doesn't worry about the spotlight.
Whether he liked it or not, Carranza stepped out of the shadows in a big way Friday night.
The senior safety for the Racine Lutheran High School football team set up two touchdowns with defensive plays, and scored one on his own, in the Crusaders 55-14 Midwest Classic Conference victory over Catholic Central at Pritchard Park.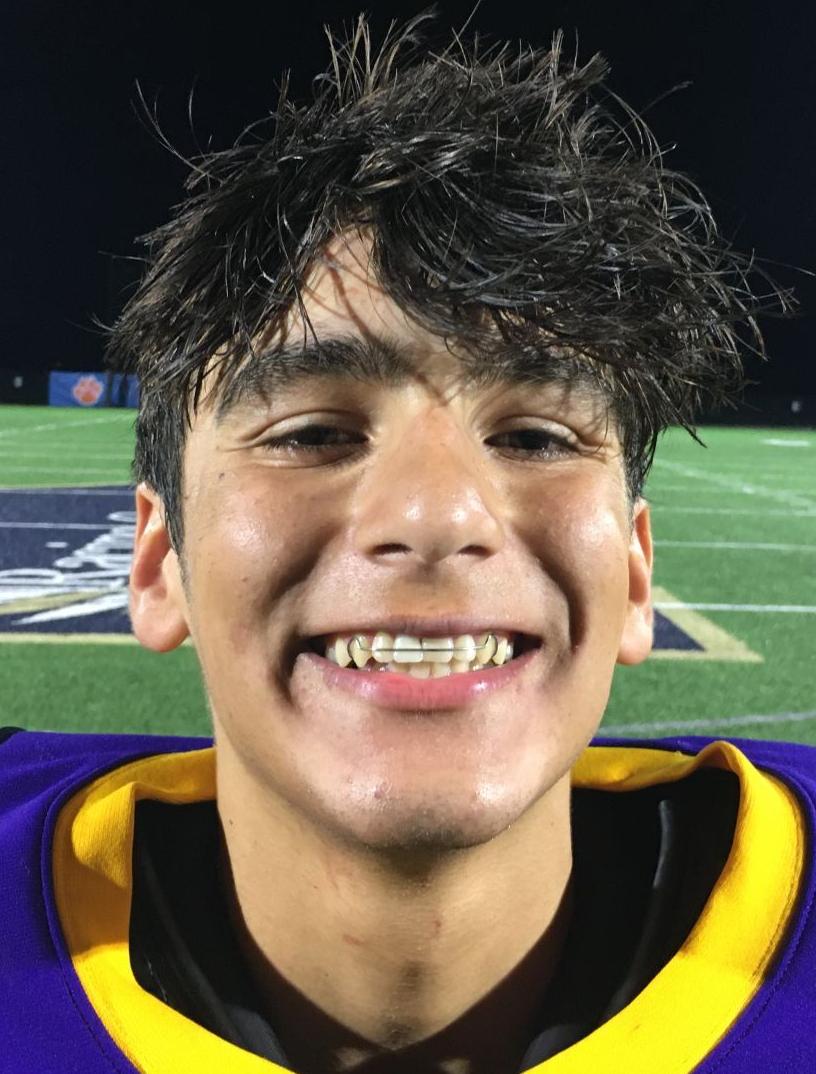 It was the sixth straight victory for the Crusaders (6-1, 5-0 MCC), which should give them plenty of momentum for their game of the year. Lutheran returns to Pritchard Park Friday for a showdown against Kenosha St. Joseph (7-0, 5-0 MCC) in a game that will decide the MCC championship.
"It was a dream night," Carranza said. "I wish I would have scored on the fumble recovery, the pick was very nice and I had real good vision tonight when I was running the ball.
"But I don't want to give all the credit to me. My line played real well and the rest of my team played real well tonight."
Lutheran coach Scott Smith was happy to give Carranza some credit. It's players like him, Smith said, who make the Crusaders tick.
"It's fun to watch these kids grow up," he said. "Hayden's been playing with us for a long time and he's very unselfish. You love to have kids to coach who are so unselfish and I'm blessed to have those types of kids."
Carranza's night began with an interception deep in Lutheran's territory with 10:51 left in the first quarter, when the Crusaders had already taken a 7-0 lead. Senior quarterback Camdin Jansen capitalized by throwing a 52-yard touchdown pass to Gavin Zawicki.
In the second quarter, Carranza recovered a fumble during another Catholic Central drive. That set up Isaiah Folsom's 3-yard touchdown run as the Crusaders took a 21-0 lead.
Carranza, who doesn't start on offense, went on to put a cherry on the cake when he scored on a 15-yard run with 7:53 left to play to give Lutheran a 55-14 lead. He rushed for 32 yards on five carries for the game.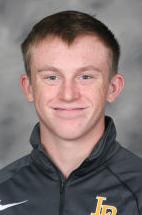 "I've been playing with him forever and I've always know that, defensively, he's going to always show up," Jansen said of Carranza. "He knows how to tackle, he knows where to be. I think he goes under the radar sometimes, but everyone knows Hayden knows how to play defense."
Also scoring for Lutheran were Eric Ibarra, who caught TD passes of 23 and 5 yards in the first half. Folsom added scoring runs of 8 and 30 yards in the second half. And Kimyton Bonner had a 26-yard run in the third quarter.
For the night, Lutheran rushed for 285 yards on 37 carries and finished with 436 total yards.
"They were just a better ball club," Catholic Central coach Tom Aldrich said of Lutheran. "They're big, they're aggressive, they're quick, they're good athletes and they're just a good football team.
"I knew we were going to have our hands full. We were hopeful we were going to be able to compete. I told the kids, 'We've got to get back to the point where we can compete with these level of teams. That's where we want to be, but it's going to take a lot of hard work."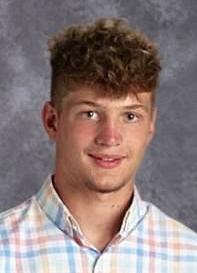 Catholic Central's touchdowns came on an 11-yard pass from Max Robson to Calahan Miles in the the second quarter and on a 58-yard run by Henry Amborn in the third quarter.
Despite consecutive losses to conference powers St. Joseph and Lutheran, Catholic Central (4-3, 2-3 MCC) can still qualify for the playoffs by winning its last two games. The Hilltoppers close out against Kingdom Prep (3-3) Friday in Burlington and Dominican (1-6) in Whitefish Bay Oct. 15.
"These kids are pretty resilient," Aldrich said. "They'll bounce back. The biggest thing is we've got to physically recover. We've had two physical games back to back. When you're thin to begin with, that's where the issues start to pile up."
As for Lutheran, they will be tested by St. Joseph, which has outscored its opponents 275-52. How does Aldrich see that game turning out?
"I think the coaches are going to have some impact on this game," he said. "Every team has weaknesses. It's whether or not you can exploit them offensively and defensively and these teams have the talent to do it.