BURLINGTON — Somebody desperately needed to make a play.
That someone turned out to be Ryan Dummer, a sophomore outside linebacker who was in the right place at the right time to make a game-altering sack late in the fourth quarter.
After Dummer's big moment, his Burlington High School football team hung on for a 9-7 Southern Lakes Conference victory over Waterford at Don Dalton Stadium.
Not only was it the Demons' third straight victory over Waterford, it enabled them to go into the playoffs with a three-game winning streak.
Was this really the same team team that started its season with four losses in its first six games and was forced to play five quarterbacks because of injuries?
Was this really the same team that was missing two starters — leading rusher Connor McNamara and linebacker and captain Jacob Follis — because of undisclosed medical reasons Friday night?
And was this really the same team that ran 19 fewer plays than Waterford (60-41) and was outgained in yardage 318-157?
Indeed, it was. And now the Demons (5-4, 5-2 SLC) are heading into the playoffs with a full head of steam.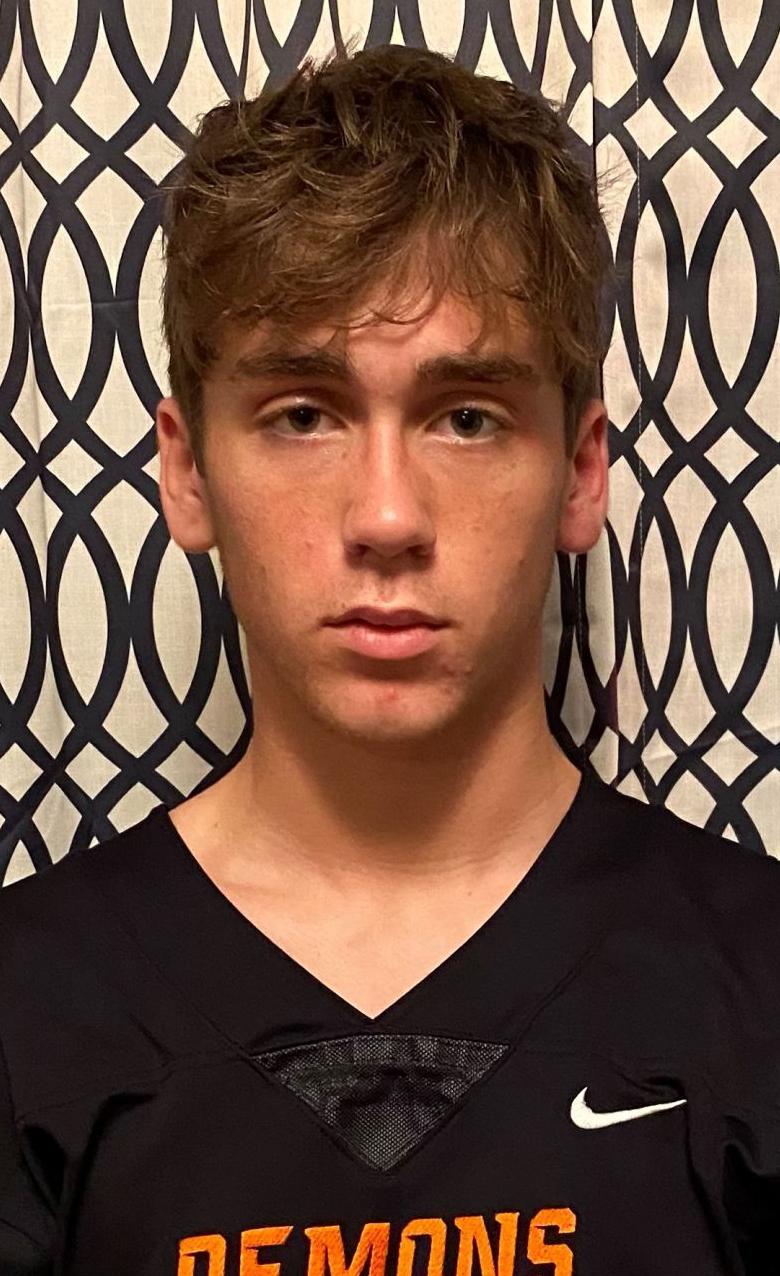 "We've worked hard week in and week out and our coaches have accepted us for who we are," said wide receiver AJ Dow, who scored Burlington's only touchdown. "Coach (Eric) Sulik has really stepped up to the position and he's encouraged all of us to do our best and practice like we mean it.
"That comes together in games, we all came together as a team and it feels like a family."
Friday's feel-good story for Burlington might not have happened without the heroics of Dummer.
This was the situation: Waterford (5-4, 4-3 SLC), which had won four straight games, was consistently churning out yardage. The Wolverines, who averaged 5.3 yards per rushing play Friday night, had driven to the Demons' 45-yard line as the clock ticked down to less than three minutes.
Dummer shot through and sacked quarterback Max Northrop for a 10-yard loss. Two incompletions and a 3-yard gain later, the ball went to Burlington, which was able to run out the clock.
"They called an outside blitz for me and I finally got my chance," Dummer said. "He didn't see me, I tackled him low and I got him."
Ironically, Northrop and Dummer play together on the Burlington Titans youth baseball team and the two have been friends for several years.
"I haven't had the opportunity to see him yet, but I'm sure I'll get that chance pretty soon," Dummer said.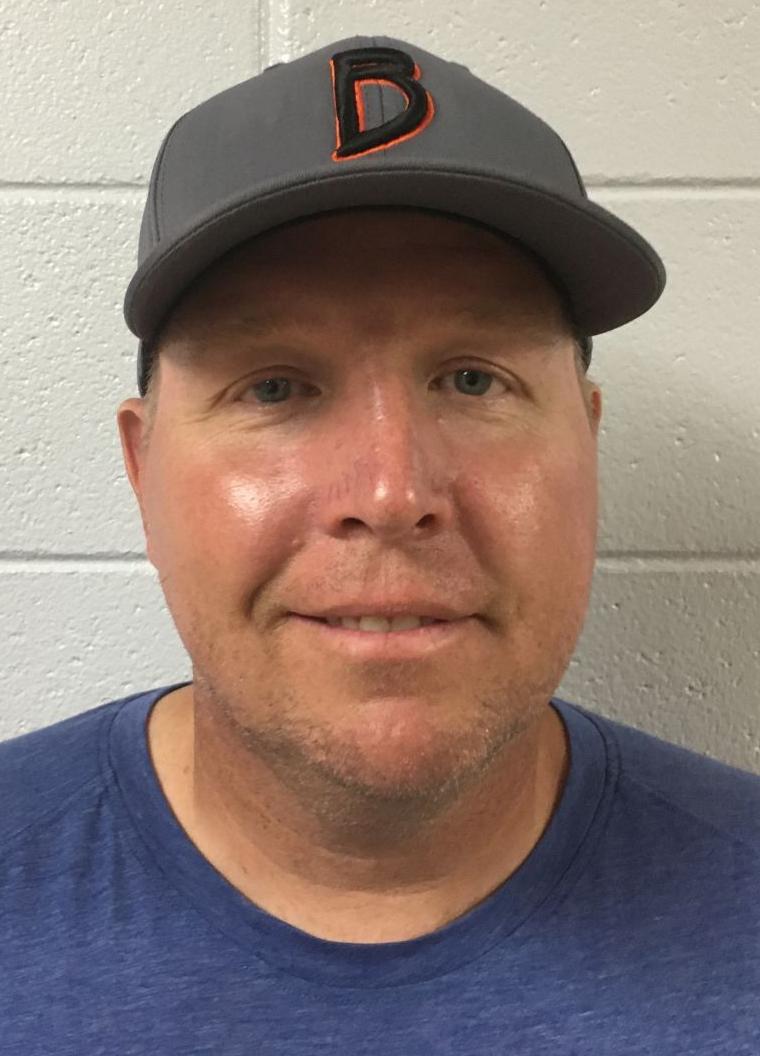 Sulik, who was named Burlington's coach in June after Steve Tenhagen decided to step down, felt Dummer's big play was the crucial moment of the game.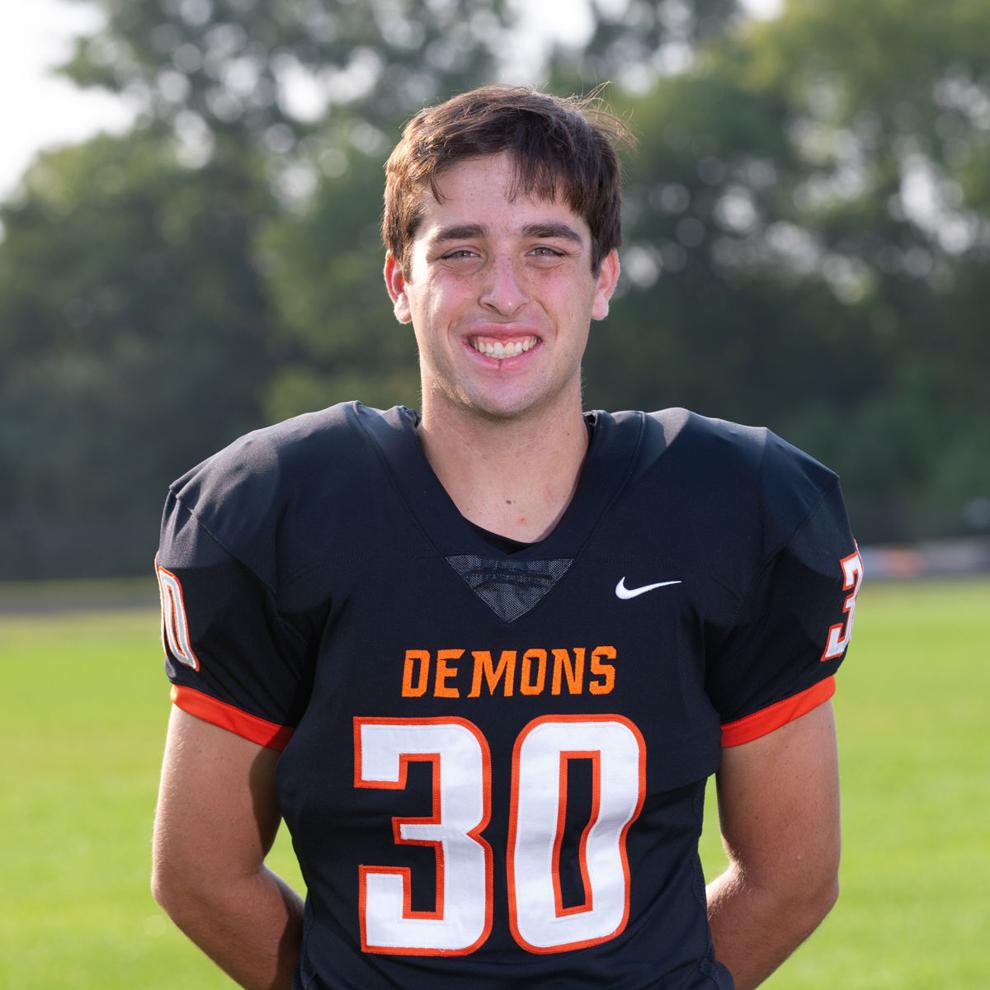 "That was huge," Sulik said. "He had one earlier where the quarterback had just enough time and flipped it to the running back and (Dummer) missed out on an opportunity there.
"But to see him come off the edge like that (when Dummer sacked Northrop), I felt like that was the play of the game because that just put them in so much poorer field position. Our defense was on the field two-thirds of the game, if not more and to come up with the big play was huge."
Burlington scored first when Benjamin Graham, a standout soccer player, made a 30-yard field goal with 3:31 left in the first quarter.
Just before halftime, Waterford scored its only touchdown when Carson Bilitz ran in from two yards. The gave the Wolverines a 7-3 lead and, with the way they were dominating time of possession (29:26 to 18:34 for the game), it appeared as if that advantage might hold up.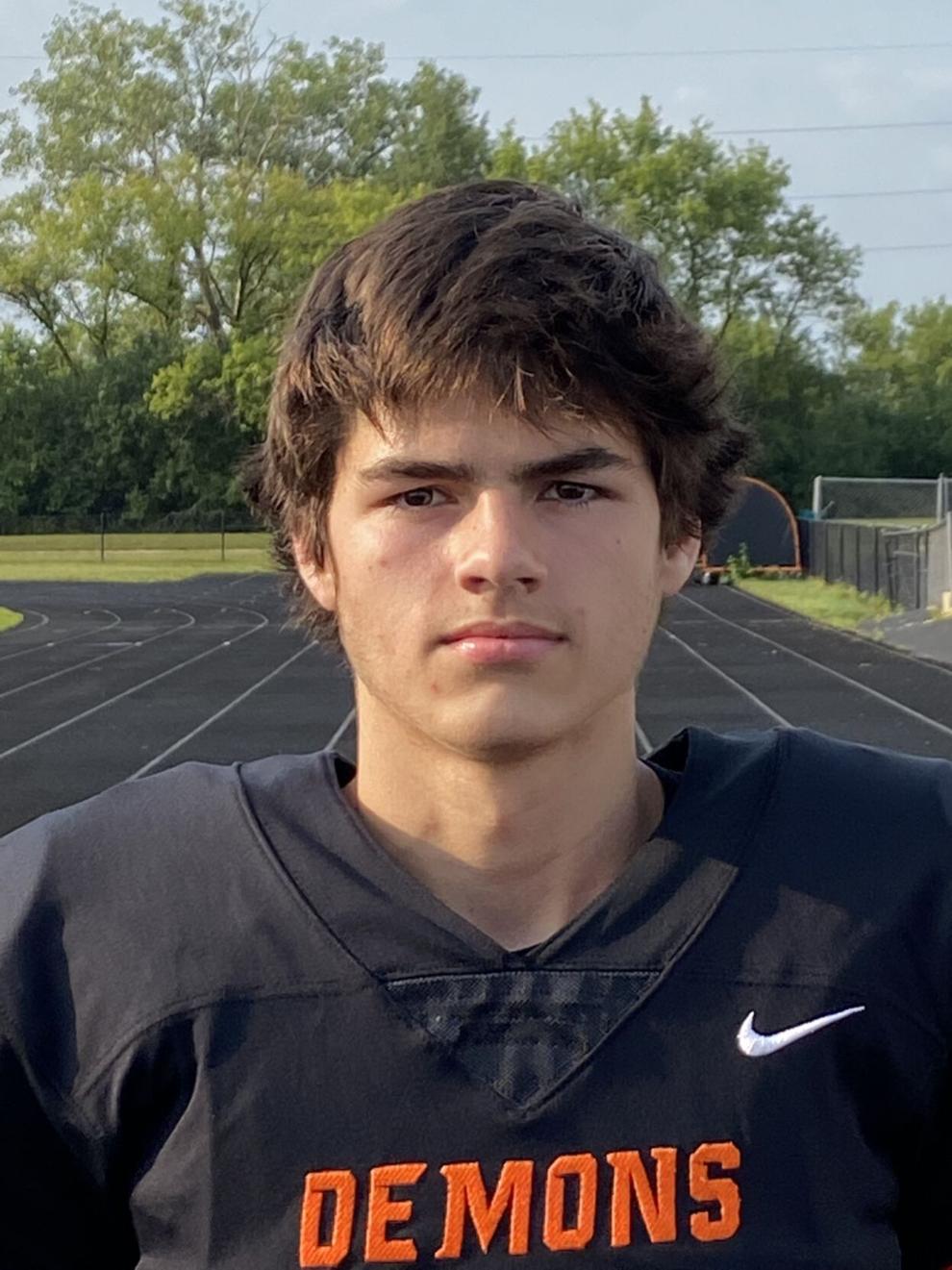 Tommy Teberg made sure that didn't happen. On Burlington's opening drive of the second half, he led a drive that ended with his 2-yard touchdown pass to Dow with 7:39 left in the third quarter. Teberg, whose primary position is receiver, switched to a pass on a play that was supposed to be a run.
"It was a gut play, so it was supposed to be a running back up the middle," Teberg said. "They were blitzing the double-A gap and I'd rather take AJ one-on-one on a slant all day long. He'll beat that corner and it's an easy touchdown pass."
But the snap for the extra-point kick was fumbled and Burlington's lead stayed at 9-7. The Demons would need some breaks to hold off perhaps their biggest SLC opponent and they got one.
Waterford answered Burlington's touchdown with perhaps its most impressive drive of the night, advancing from its own 39 to Burlington's 19. But on first and 15, the ball squirted loose on a running play and cornerback Gage Taylor — all 5-foot-7 and 140 pounds of him — recovered it.
It was just the latest big play by the senior, a standout baseball player who had not played football since his freshman year.
"I think his instincts are incredible," Sulik said. "But at the same time, for a kid to come back after taking off two years and play at the level he is I think is outstanding."
In Teberg's opinion, Taylor's fumble recovery was most crucial for the Demons.
"Definitely, the fumble," he said. "Our whole momentum just flipped. We thought they were going to get at least three points. And then a big fumble and it changed the whole momentum of the game."
Those were the kind of plays that Waterford coach Adam Bakken knew would make for a long weekend.
"We made mistakes in the red zone," said Bakken, whose team was whistled for seven penalties for 71 yards. "We moved the ball pretty successfully for at least part of the night, but they (Burlington) played very hard and they took care of the ball.
"We just didn't do what we normally do inside the red zone. Obviously, it's a loss that stings, but Burlington played hard. We'll just try to move on for next week and get ready for whoever we're playing in the playoffs."