It all came to an end so suddenly the afternoon of Feb. 13 at Kaukauna High School.
Hayden Halter, who had been focusing all season on ending his high school career with three WIAA Division 1 state championships in four years, just couldn't get it going in his final match for Waterford. The result was a 13-1 major-decision loss to Grayson Clark of Kaukauna in the championship at 126 pounds.
Such an outcome was unheard of for Halter during the last four years.
Was it a crushing disappointment? From a result standpoint, how could it not be? But after observing how Halter reacted to to such a loss, Waterford coach Tom Fitzpatrick insists his wrestler really did go out as a champion.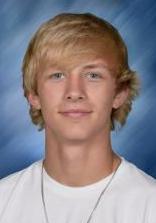 There was no sulking. No finger-pointing. Halter accepted what happened with class and moved on.
"He patted (Clark) on the back, kept his head high and went out like a champ," Fitzpatrick said. "I respect him tremendously for that."
Halter might have lost his last high school match, but this year he won a title he had never won before: All-County Wrestler of the Year. Why had he never won it before? Here's how things played out:
As a freshman at Burlington in 2018, Halter went 48-2 and won the WIAA Division 1 championship at 113 pounds. But the honor that season went to Waterford senior Jared Krattiger, who went 50-1 with a state championship.
After transferring to Waterford the following season, Halter went 41-6 and won the state championship at 120 pounds. But that was the season filled with such controversy that Halter was voted the No. 1 sports story of the year by The Journal Times sports department in 2018. Halter's family had filed a lawsuit that permitted him to compete after two unsportsmanlike penalties in the Southern Lakes Conference Tournament initially prohibited him from participating in the regional tournament the following week. Despite winning his second straight state championship, Halter was not voted the county's wrestler of the year.
Halter went 47-3 at 126 pounds as a junior, but settled for third place after being stopped in the semifinals by Jager Eisch of Kaukauna. Max Ehlen of Burlington was voted the county's wrestler of the year after winning the state championship at 145 pounds.
It finally happened for Halter this year. He had strong competition for the honor, especially from Union Grove junior Cooper Willis, who also placed second at state.
But Halter got the nod this time.
"It means a lot," Halter said. "I got all this support from my family, my mom and dad, and all my coaches. All the coaches who voted for me, this means a lot."
Halter certainly deserves the recognition. Despite falling short of his initial goal of four straight state championships and then his secondary goal of three in four years, Halter produced a body of work that stands with pretty much any wrestler who ever competed in the county.
He went 149-12 in high school, with those two state championship medals and two other top-three finishes. And he is such a prospect that he plans to wrestle next season for Iowa, which has long had one of the marquee programs in the state.
What stands out most to Waterford coach Tom Fitzpatrick, who was also a two-time state championship wrestler while at Burlington?
"I guess resiliency is what describes him best," Fitzpatrick said. "I mean, there's very few kids who could have handled what he handled. I even learned something watching him go through this journey. It really was kind of amazing.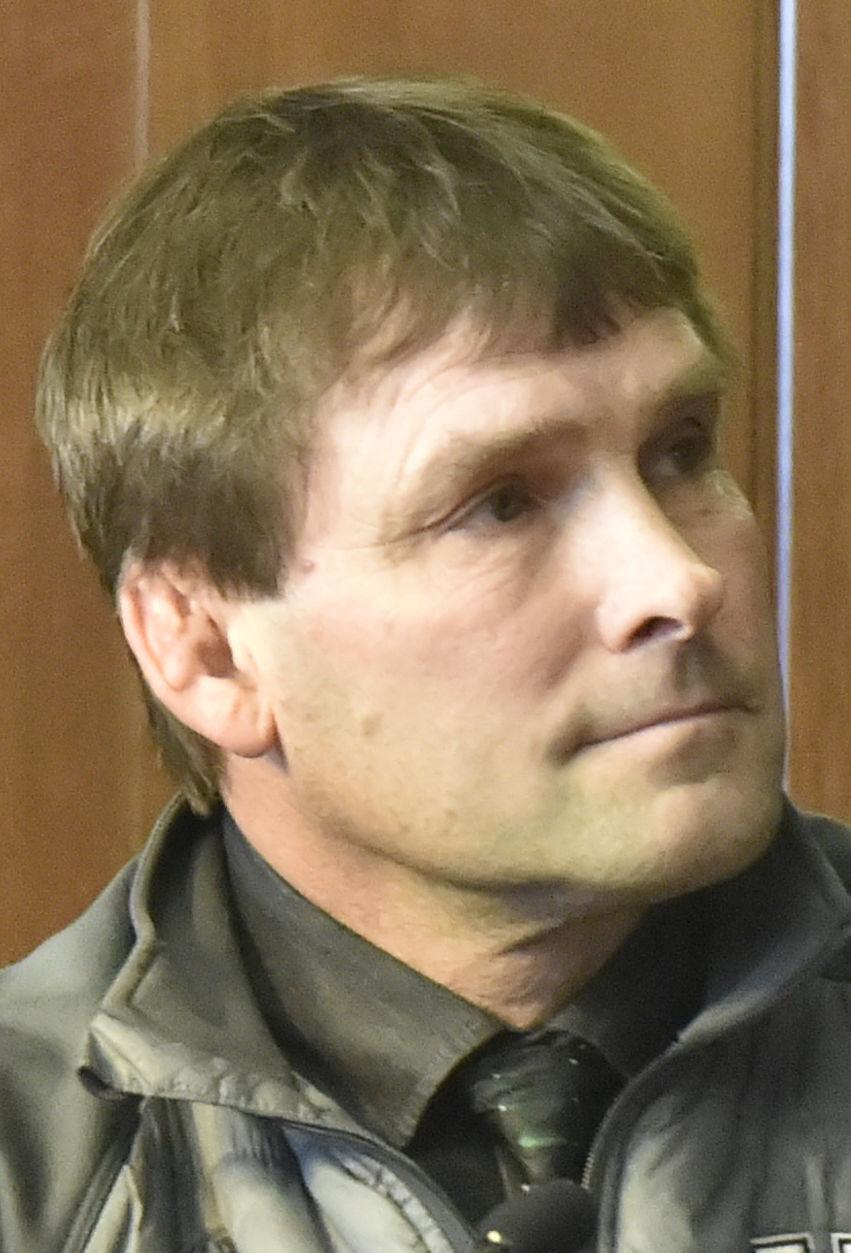 "Him showing that resilience from two years ago (during Halter's controversial sophomore season) all the way to his final match at Kaukauna High School, he not only proved he became a man, but he got the respect of every single coach that I talked to.
"He was voted the Southern Lakes Conference Wrestler of the Year and now the county's Wrestler of the Year. Why did that happen? It's very simple. It's because the coaches now found out what we've known all along — the true Hayden Halter. And the true Hayden Halter is a guy who goes out there, battles and competes, and is a tremendous kid."
When asked to reflect on his high school career, Halter remembers his sophomore year as a highlight, when he pushed through so much controversy to repeat as state champion.
Negative perceptions from some coaches and fans about Halter persisted during his junior season, when he pushed for a third straight state championship. But he fell short that time.
"Junior year, obviously, I didn't finish the way I wanted to," Halter said. "But I still felt that tournament was another turning point for me. The whole four-time state champion thing went away, but there was a lot of pressure off me and I felt I could kind of wrestle how I wanted to. I finished that tournament by winning the rest of my matches and placing third, so I was proud of himself for that."
As a senior, Halter wrestled just 14 matches instead of the 50 he had as a junior because of the pandemic. Despite not being battle-tested because of no regular season tournaments against elite competition, Halter cruised all the way to the state championship match.
But the it all unraveled against Clark.
"I think I just stopped thinking as much," Halter said when asked what went wrong against Clark. "That match just got into my head. And I didn't compete against any good kids that whole year and I just let him dictate the pace. I let him do what he wanted to do and I really didn't get to show what I'm good at."
Call it an aberration. Halter still has a great deal of wrestling ahead of him — and it will be for one of the powerhouse programs in the nation.
Burlington coach Jade Gribble, who had Halter in his program as a freshman, and Union Grove coach Andy Weis feel anything is possible for Halter for one reason: This kid competes with the best.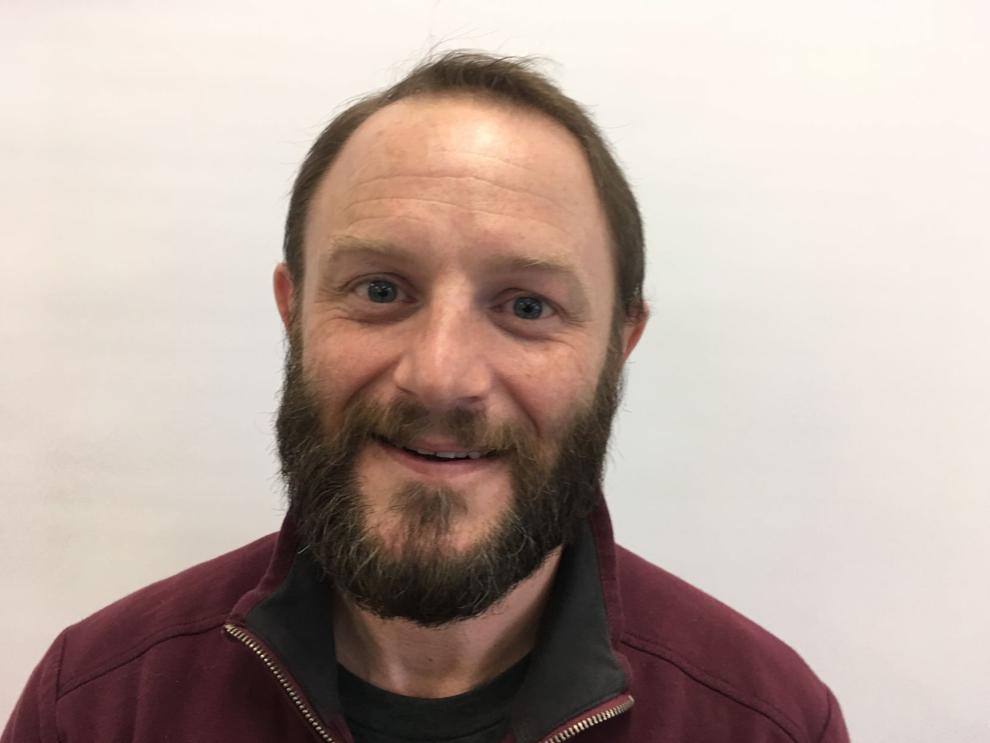 "He's just a competitor," Gribble said. "He's a good young man who has gone through obstacles, but he's always wanted to compete. That's what I enjoyed about him. He's very talented, very athletic, very skilled and very technical, but what sets him apart is he just really loves to compete."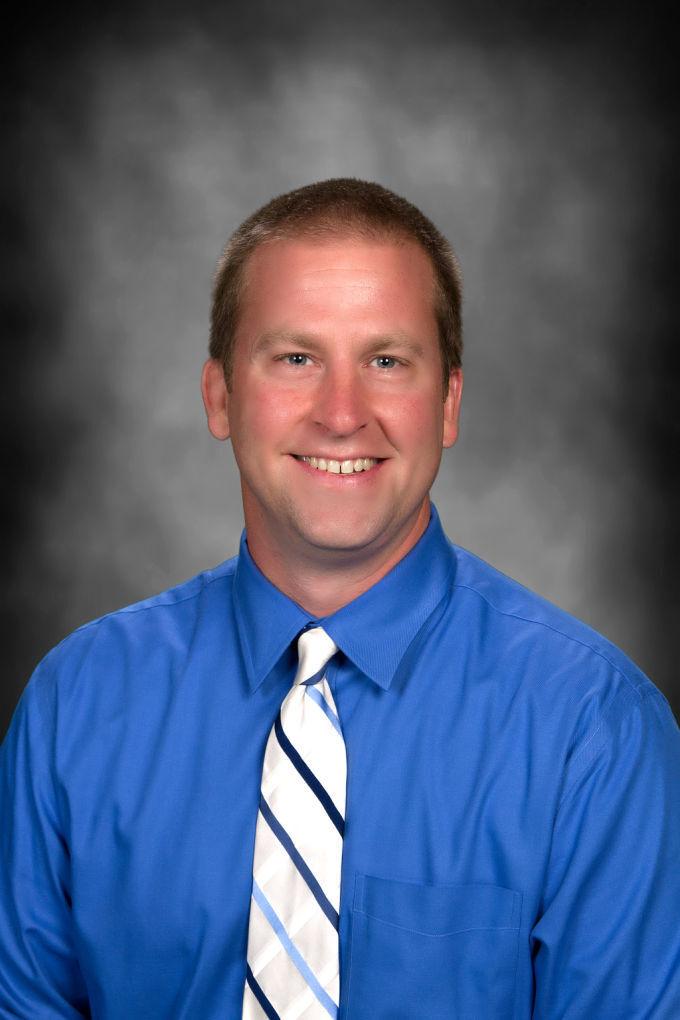 Said Weis: "He is quite the competitor. He goes out there and competes with the best of them. You take a look at his career — two firsts, one second and one third — he put together quite a high school career. It's very impressive and he's a good kid, too."
In Photos: Burlington dominates Park wrestling sectional
WIAA D1 Wrestling Sectional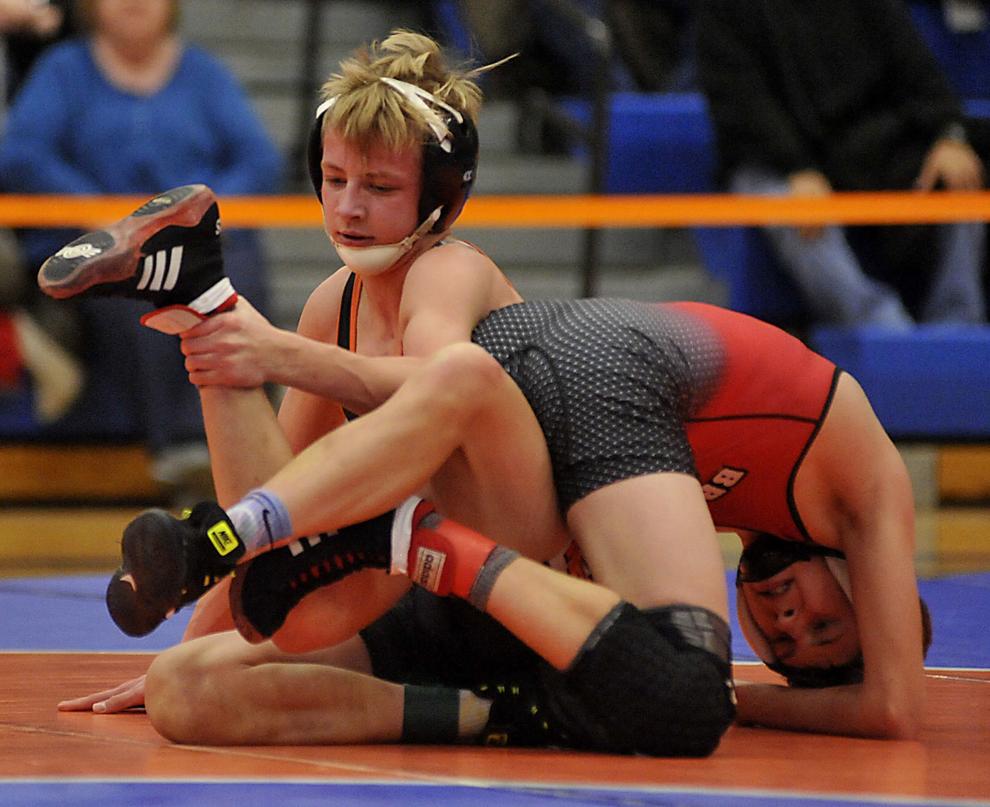 WIAA D1 Wrestling Sectional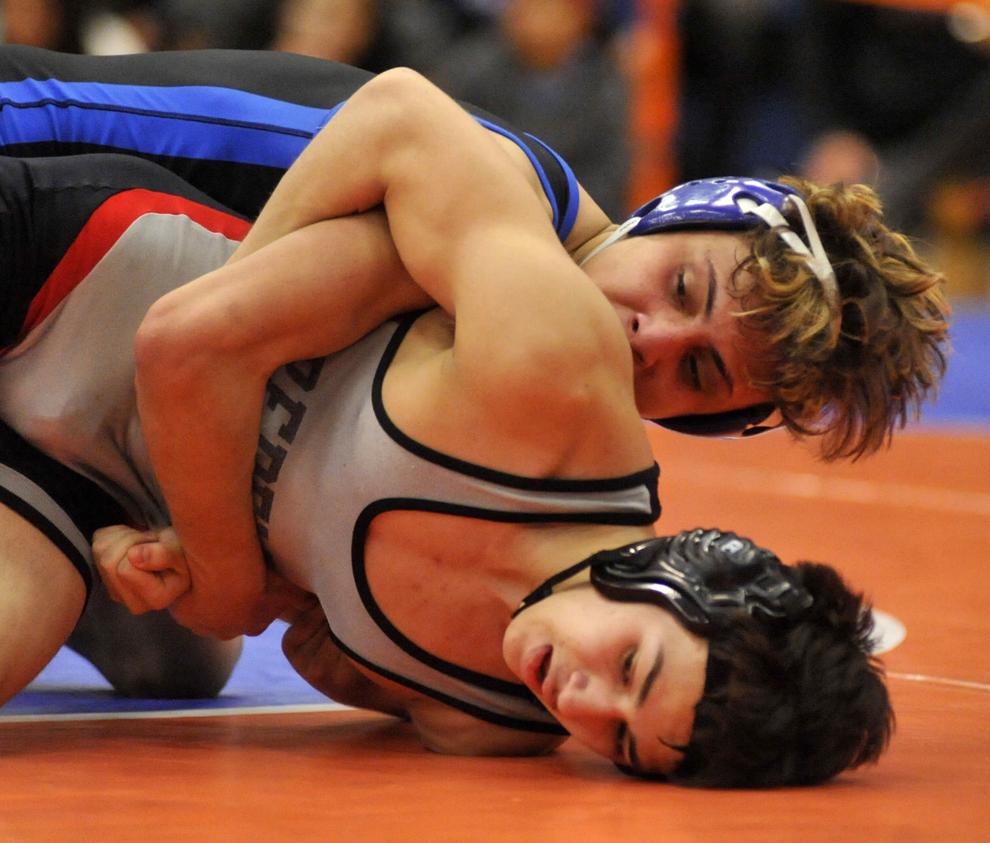 WIAA D1 Wrestling Sectional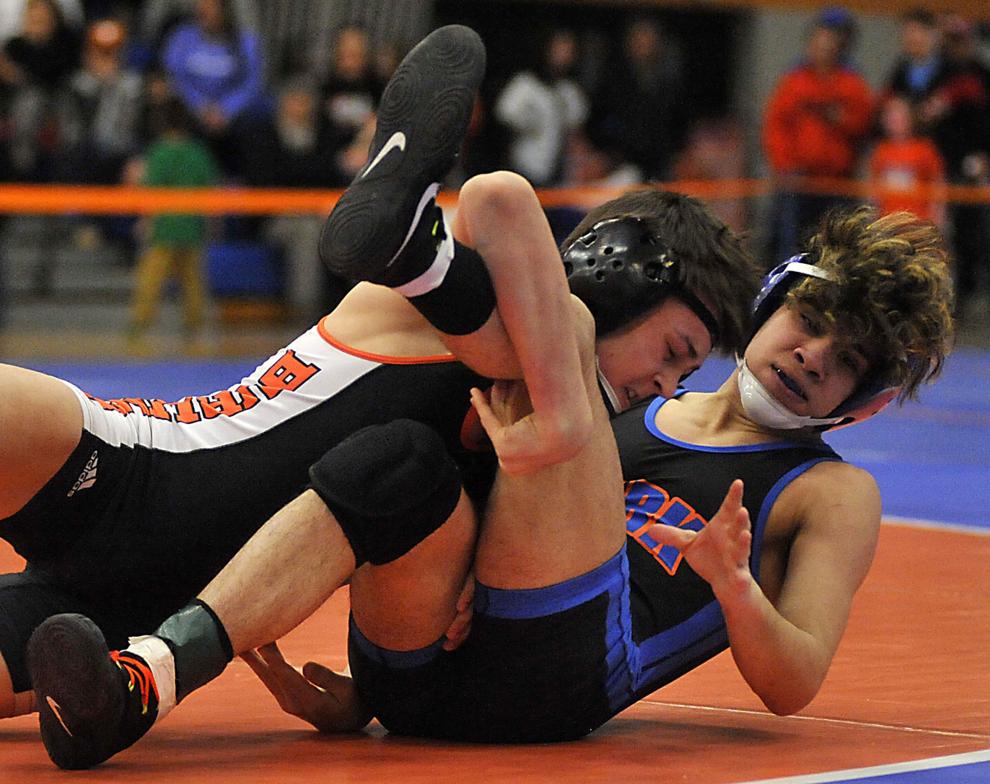 WIAA D1 Wrestling Sectional
WIAA D1 Wrestling Sectional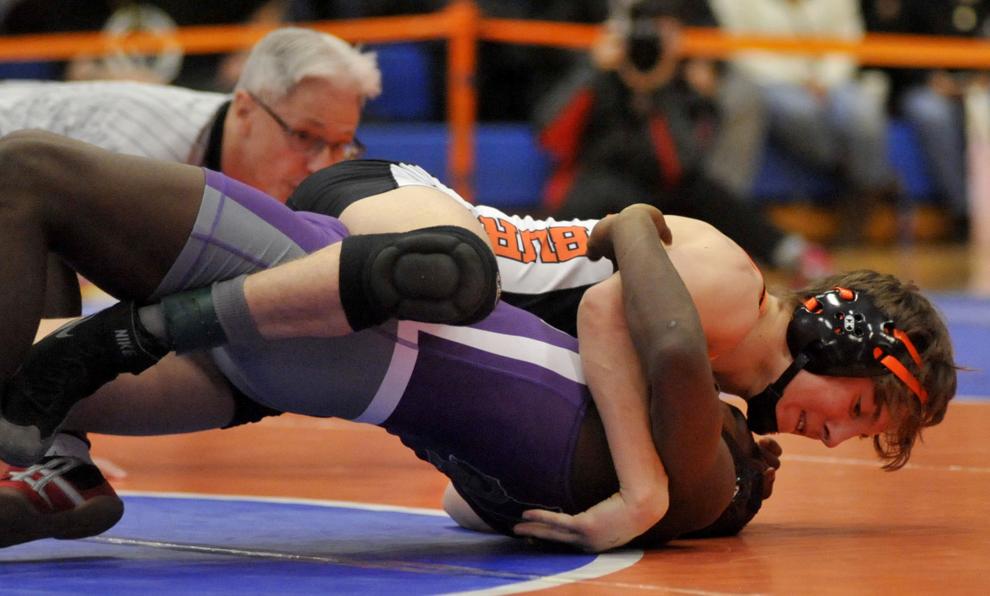 WIAA D1 Wrestling Sectional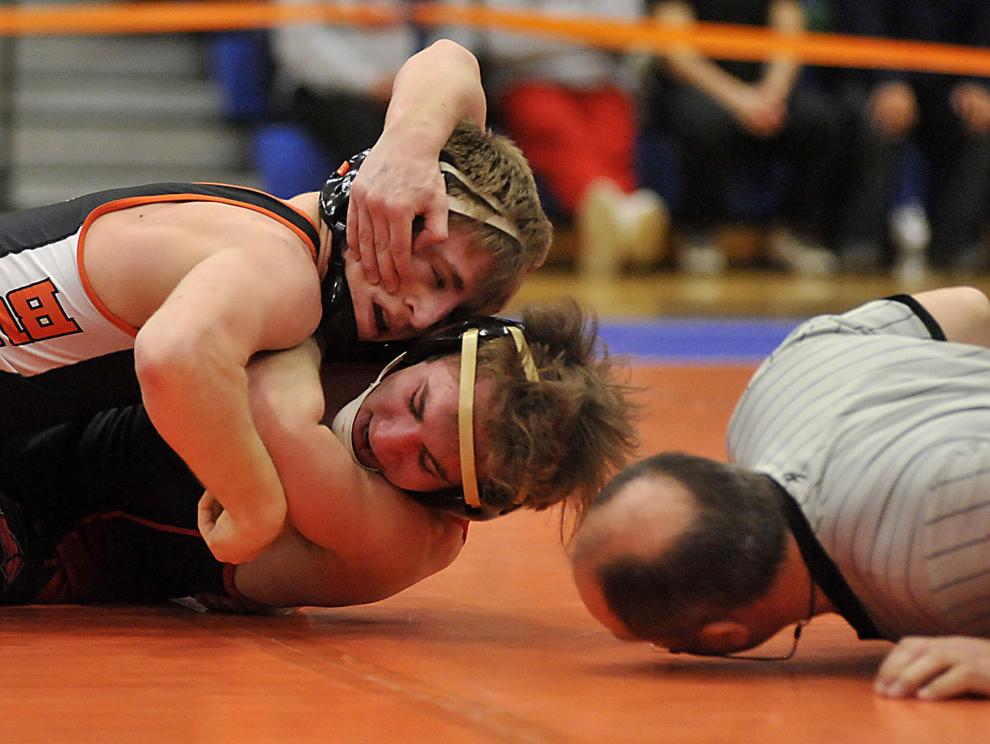 WIAA D1 Wrestling Sectional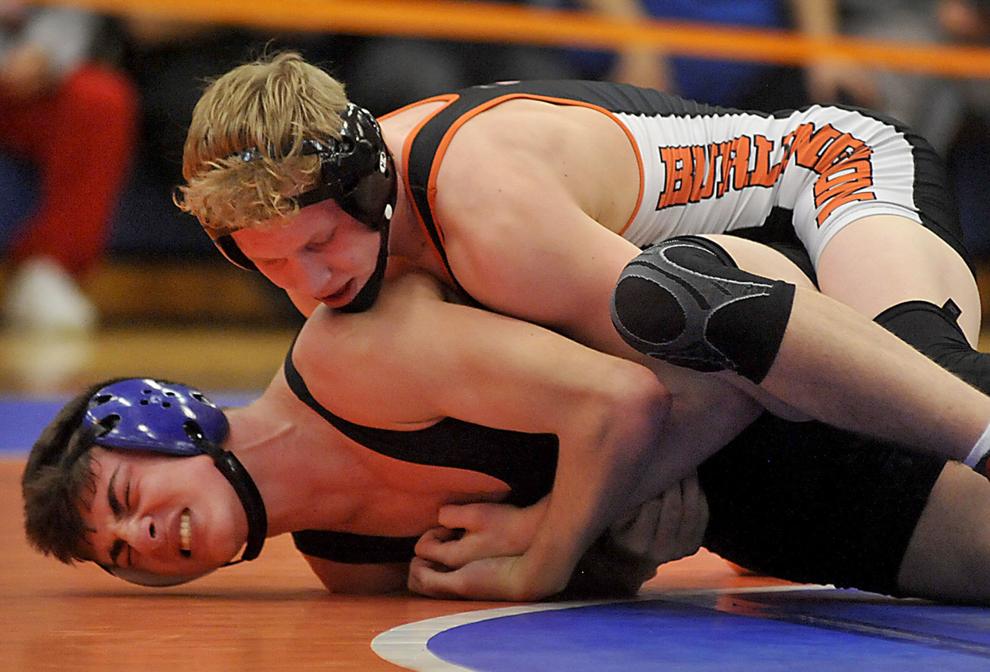 WIAA D1 Wrestling Sectional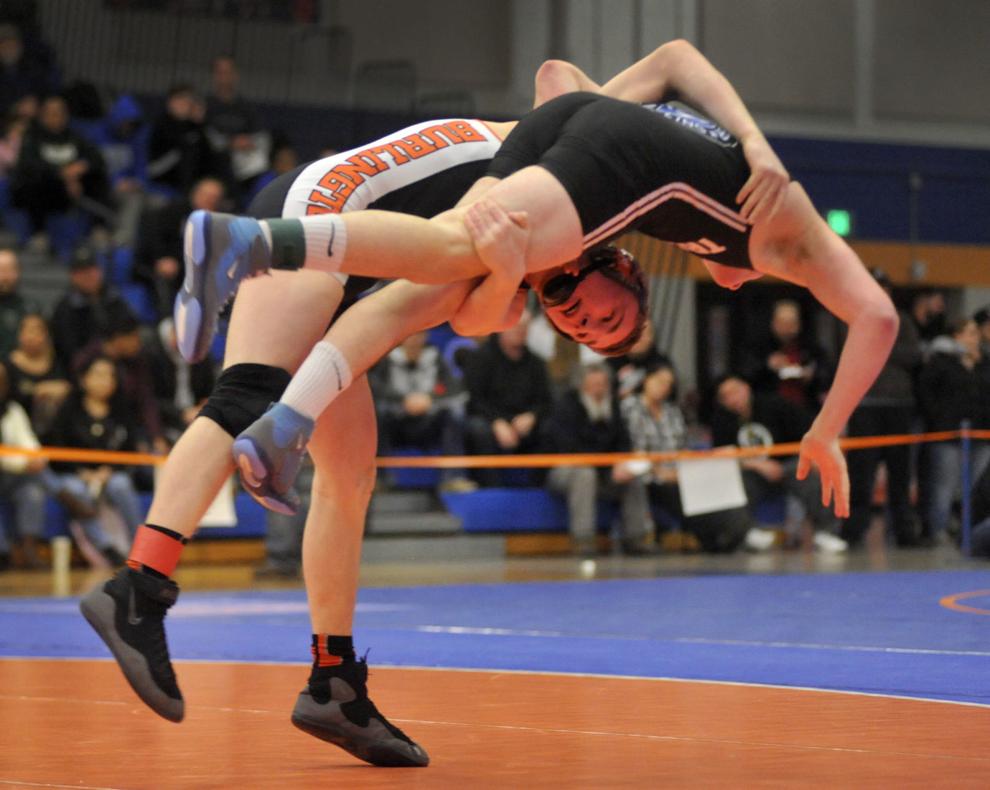 WIAA D1 Wrestling Sectional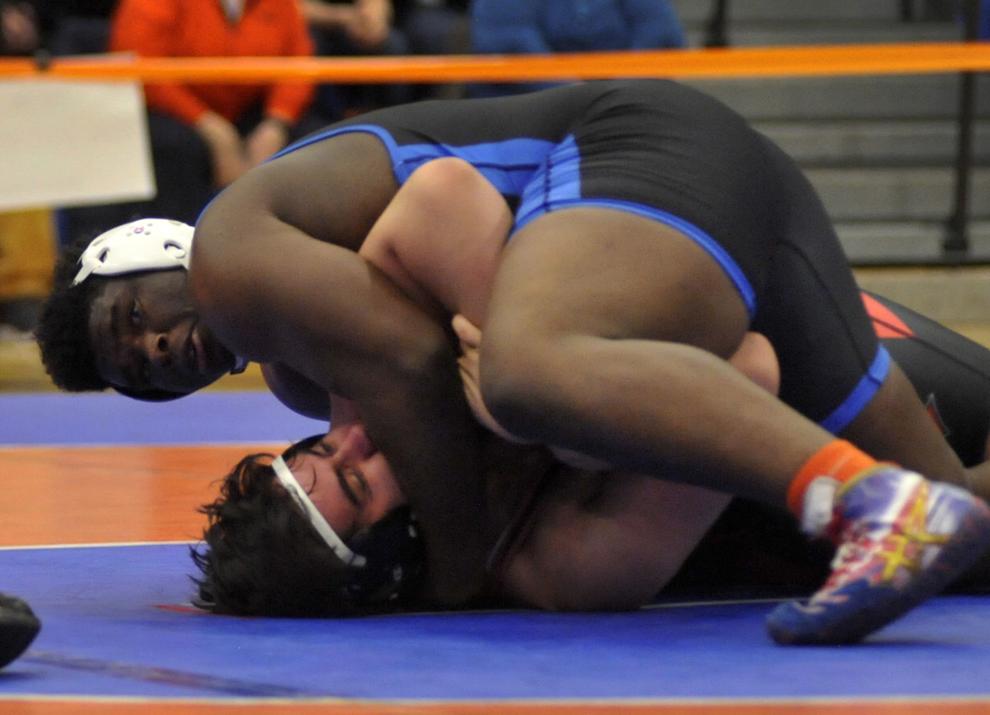 WIAA D1 Wrestling Sectional