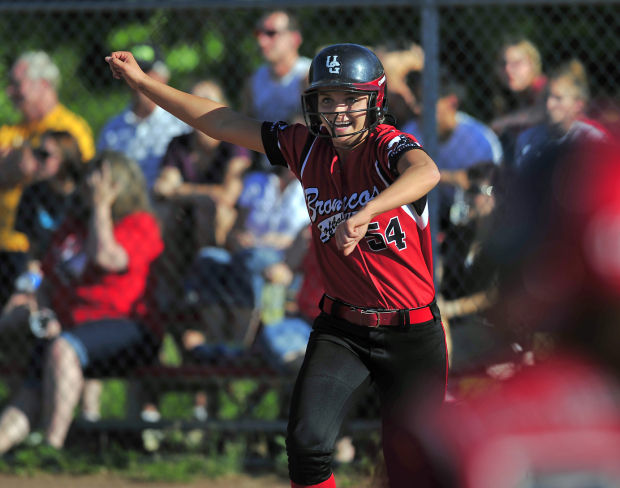 Samantha Carey picked a great time for her second hit of the game for the Union Grove High School softball team Tuesday.
Carey hit a two-out single off the wall in left-center to push the winning run across the plate, giving Union Grove a 1-0 victory over Muskego in a WIAA Division 1 sectional semifinal game at Union Grove.
The No. 2 seed Broncos will play No. 1 seed Westosha Central in the sectional final at 5 p.m. Thursday at Wilmot. Westosha beat Burlington 8-0 Tuesday.
The Broncos (21-5) seemed to hit the ball hard all game, but usually right at defenders, according to coach Ryan Boylen. Their luck turned around in the bottom of the seventh when the first Broncos batter reached on an error. Bailey Thur then grounded into a fielder's choice for the first out.
Allie Trudeau singled, which was followed by a Zada Ballew groundout, putting runners at the corners with two outs. Carey hit the second pitch she saw just out of reach of the Muskego outfielder to drive in the winning run.
Trudeau (10-2) pitched a one-hit shutout with 16 strikeouts and two walks. Cassidy Kortendick was 2 for 3.
"Allie was just spot on — probably the best I've seen her pitch," Boylen said. "She was really moving the ball and her rise ball was working well."
- - - - - - - - - - - - - - - - - - 
Muskego      000 000 0 — 0 1 1
Union Grove 000 000 1 — 1 6 1
WP—Trudeau (10-2). LP—Blount. 2B—Waddell. RBI—Carey.
Get in the game with our Prep Sports Newsletter
Sent weekly directly to your inbox!