MILWAUKEE — All season long, Prairie girls soccer coach Corey Oakland has preached to his team to have fun and play with a smile.
On Saturday at Uihlein Soccer Park, the message was slightly different: Play with an edge, and once the goals come, so will the smiles.
The Hawks answered the call from Oakland. They defeated Oostburg 2-0 in the WIAA Division 4 state championship to win the team's second gold ball in past four seasons.
"We knew this was going to be a challenge today," Oakland said. "Oostburg is a big, physical team, but I think our best defense was our offense. Keeping them off the ball was key in getting this win."
It didn't all come easy for Prairie. Similar to Friday's state semifinal against Kettle Moraine Lutheran, the Hawks got off to a slow start.
Senior midfielder Maddy Yde accounted for Prairie's best opportunities in the first 30 minutes of play with two left-footed shots that were saved by Oostburg's senior goalkeeper Skylar Ternes on diving stops. Ternes made seven saves in the game.
"Props to that goalkeeper," Prairie senior midfielder Cate Patterson said. "Maddy had some beautiful shots, and that goalie was all over the place making saves. She really kept them in the game."
It wasn't until the 43rd minute, when freshman forward Jill Decker netted her ninth goal of the season off a pass driven across the box from Yde, that the offense started to click.
"I don't know if I felt relief once Jill scored, but I definitely felt a lot more comfortable," Oakland said. "To go into the half up one against a team that gave up four goals all year, that's pretty impressive."
Decker felt the same as her coach.
"It felt really good to get that first goal," Decker said. "It made us more comfortable and confident. We knew we had to play hard to keep the lead."
The Hawks, who finished the season 18-3-2, limited Oostburg to just two shots in the first half. Freshman goalkeeper Maggie Dreifuerst made one save. Prairie had five shots and entered halftime with a 1-0 lead.
You have free articles remaining.
"At halftime, our message was, 'We don't change how we play'," Oakland said. "We wanted to continue to go more forward and I think the first 10 minutes of the second half were fantastic."
Said Patterson: "Coach made a big point that we couldn't let up in the second half. This is where we had to keep pushing and keep attacking them."
Prairie, playing in its seventh state championship game in school history, started the second half with authority. Decker scored her second goal of the game in the 46th minute when Patterson lofted a cross into the box, which found the foot of Emma Fleming. The senior midfielder then flicked it on to Decker who buried the shot for her 10th goal of the season.
"Defensively, I thought we played strong, even though we gave up two goals," Oostburg coach Ryan Ohlfs said. "We didn't transfer out of our defense into our offense as quickly as we would have liked and I think that hurt us tonight.
"Prairie is just a really organized team. They've always been a soccer school and they showed that in this game."
The Hawks finished with 11 second-half shots and 16 overall to Oostburg's four. They also finished their postseason run outscoring opponents by a margin of 37-1.
At regionals, Prairie defeated Salam School and Cristo Rey Jesuit 10-0 each, then followed that up with a 7-0 win against Shoreland Lutheran in the sectional semifinal. In the sectional final, it defeated Kenosha St. Joseph 6-1.
In Friday's state semifinal, the Hawks beat Kettle Moraine Lutheran 2-0 to advance to the championship.
"It's pretty great, I'm proud of the seniors," Oakland said. "There's six of them that started out as freshman (in 2016) with a state title. It's a dream to see them finish off their high school careers like this."
"It feels so good, because the seniors helped me and my other teammates earn this," Decker said. "They're such good teammates, they were all so caring and I'm happy we could send them out on a good note. They had both of my assists too, so I couldn't have done it without them."
As for Patterson, she was happy to end her final game in a Prairie uniform with a win and a smile on her face.
"It feels awesome, I already graduated which was awesome and there's no better feeling than ending like this," Patterson said. "We couldn't have done it without the efforts of all of the girls on this team. This was a collective effort and we all worked so hard to get to this moment today."
Prairie wins state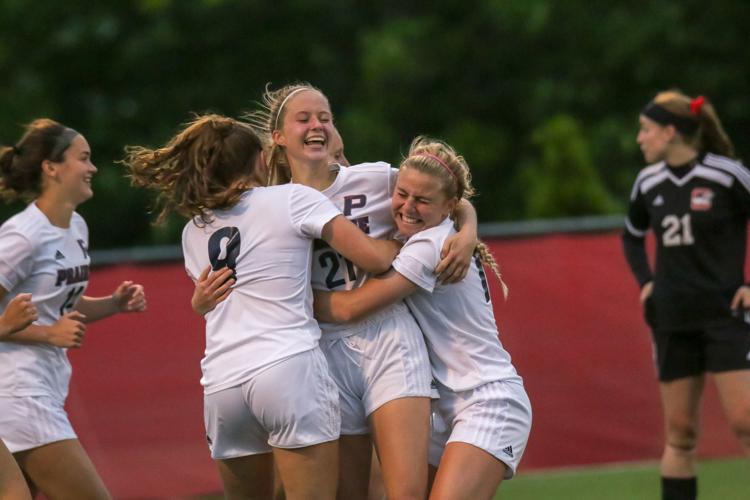 Prairie wins state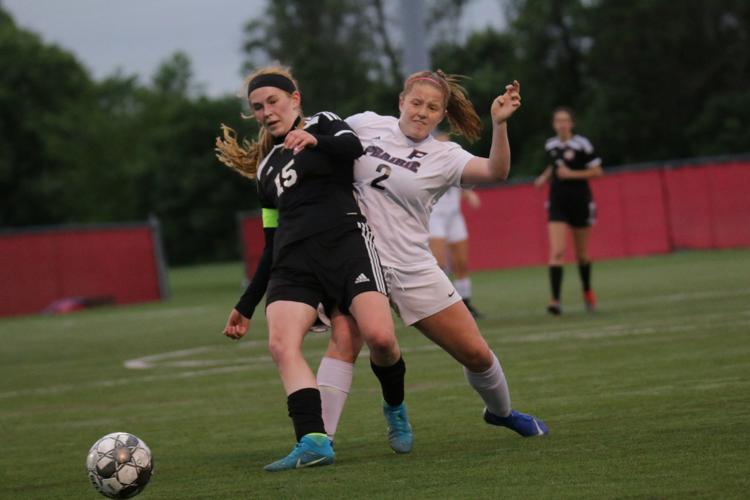 Prairie wins state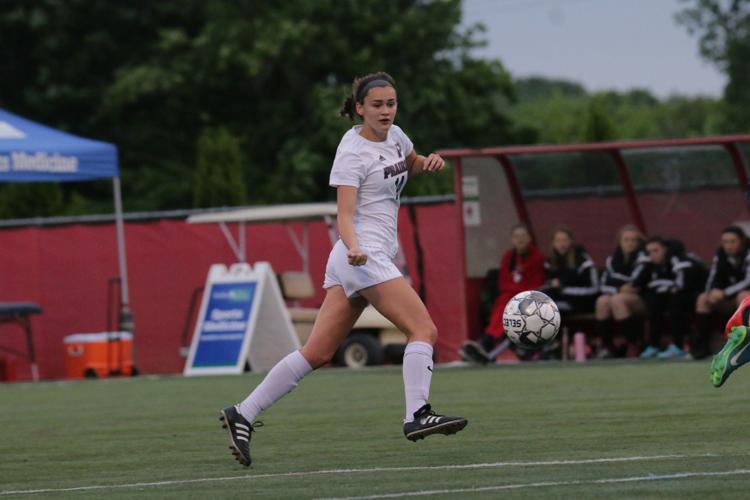 Prairie wins state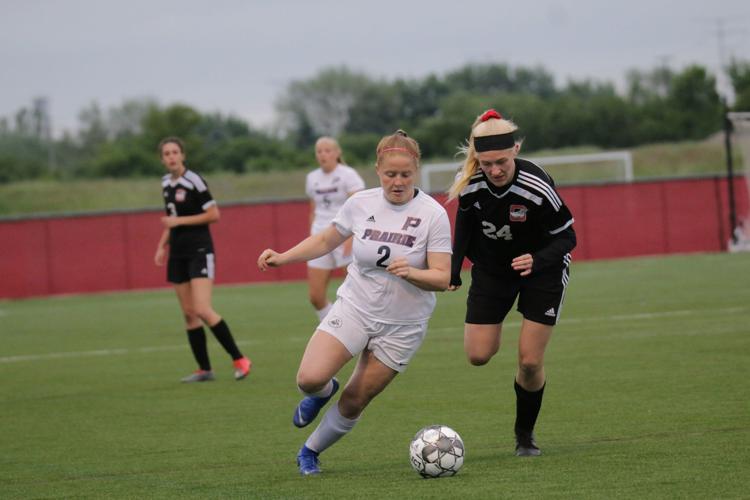 Prairie wins state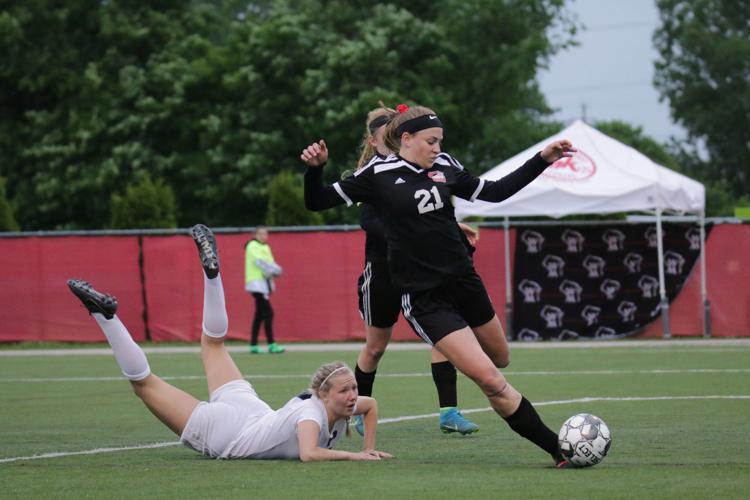 Prairie wins state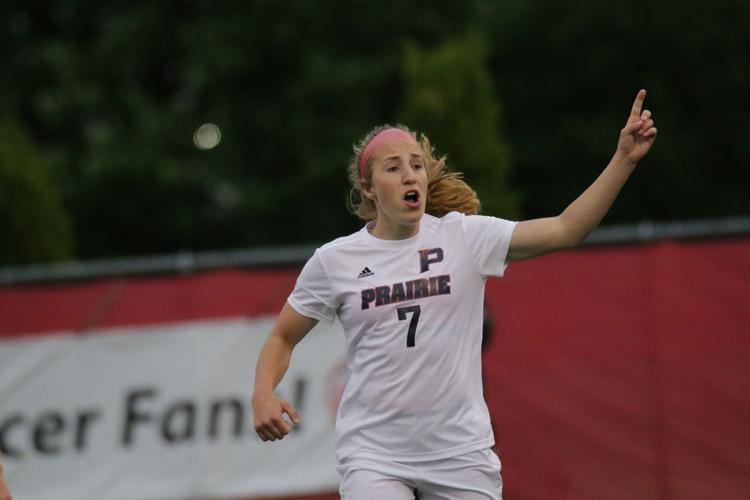 Prairie wins state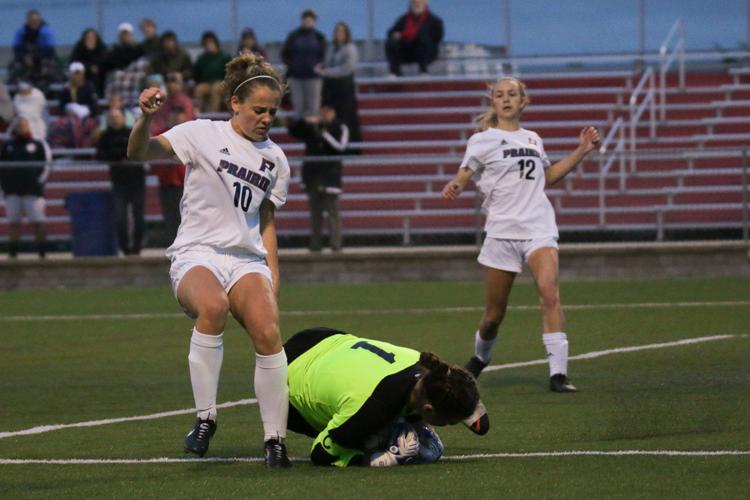 Prairie wins state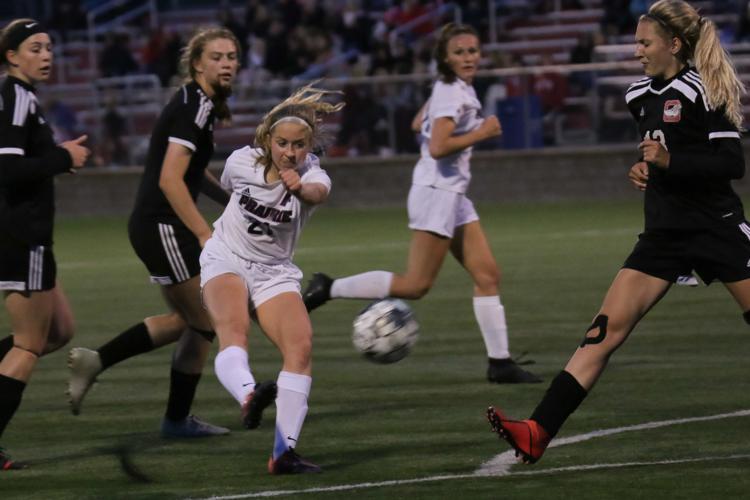 Prairie wins state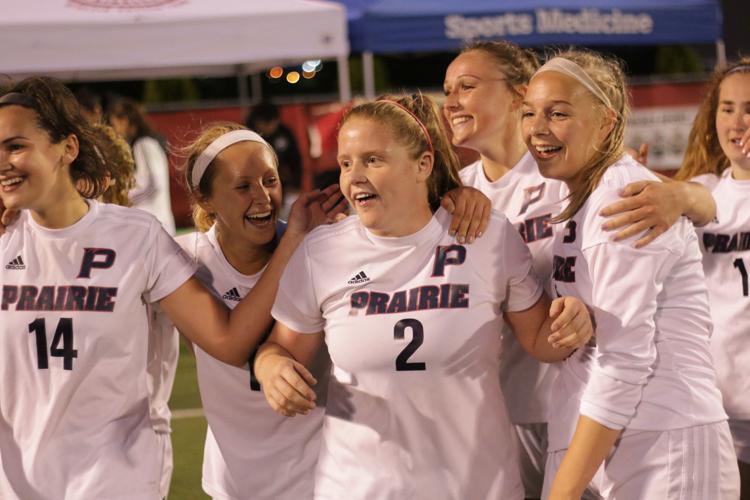 Prairie wins state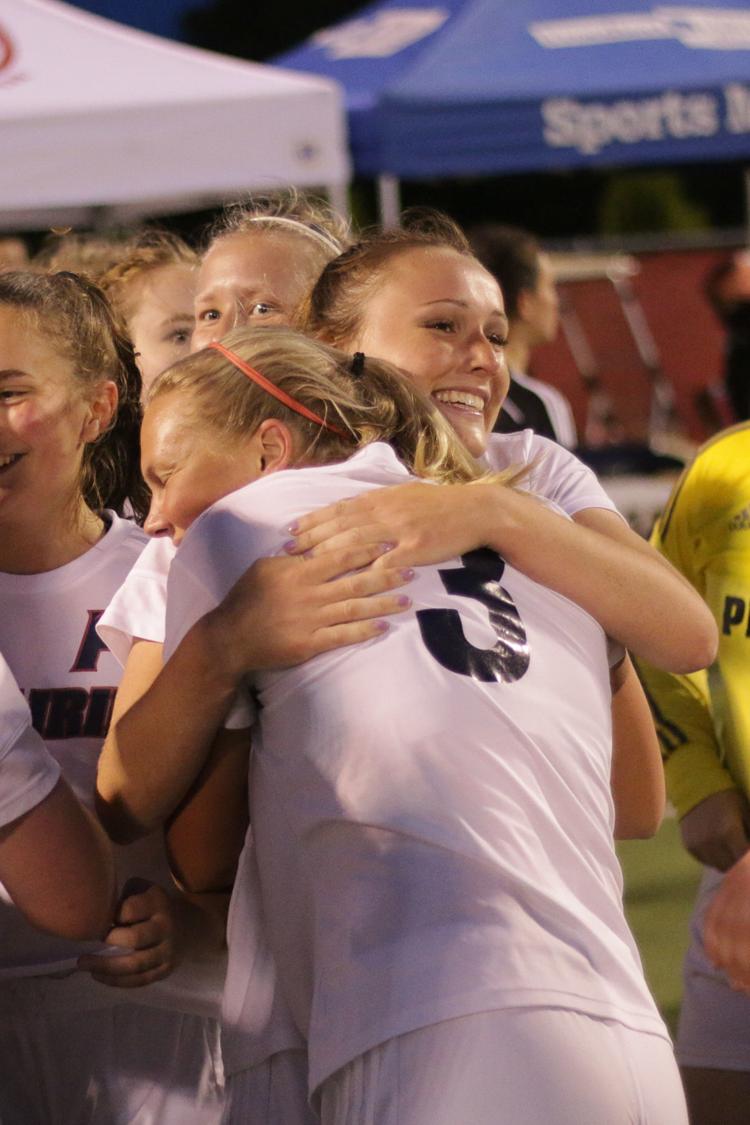 Prairie wins state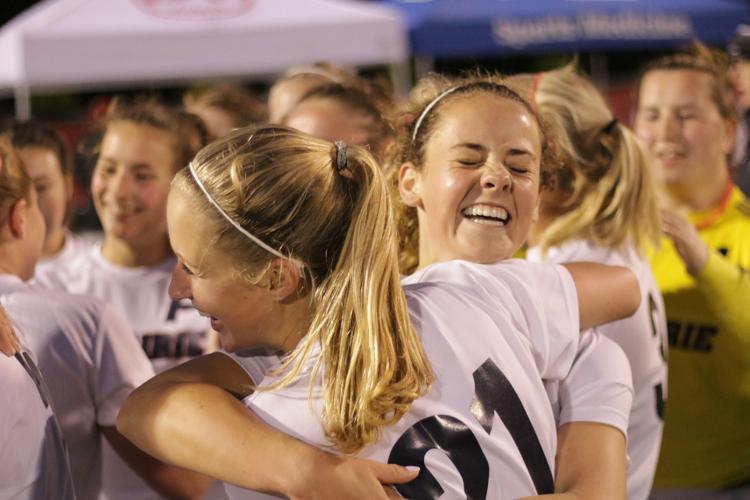 Prairie wins state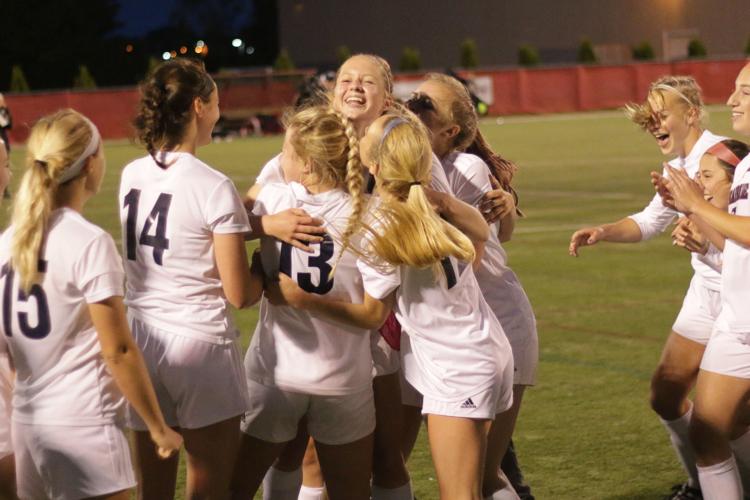 Prairie wins state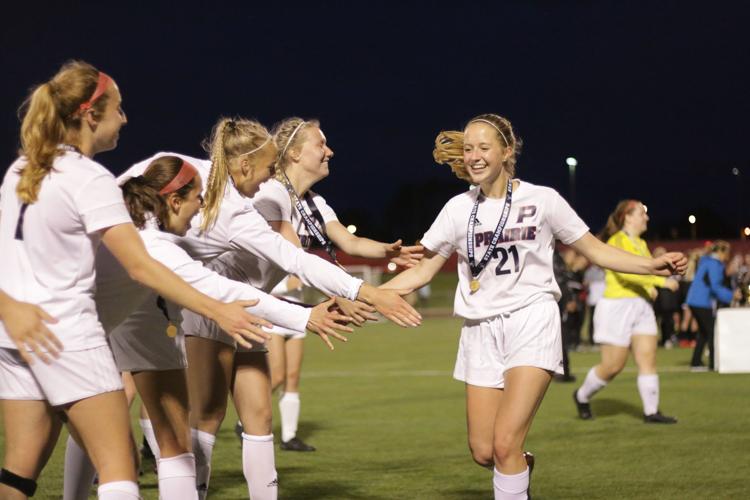 Prairie wins state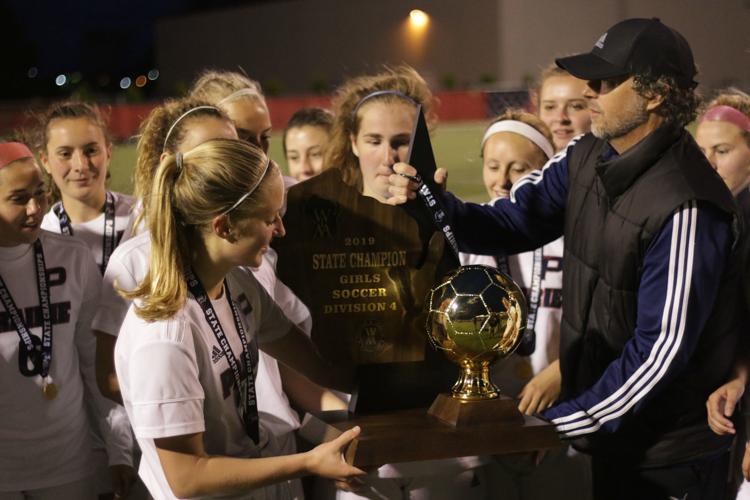 Prairie wins state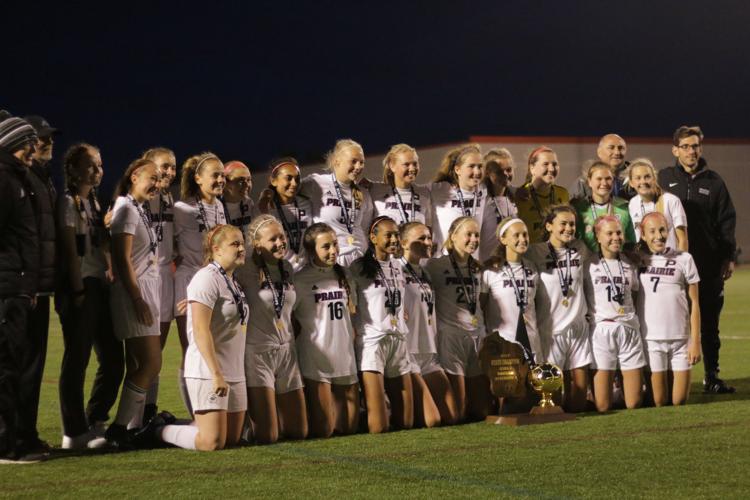 Prairie wins state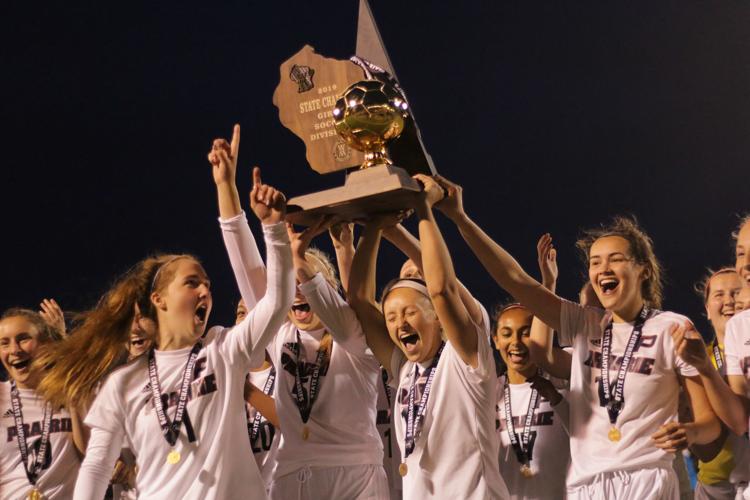 Final seconds: Prairie soccer wins state
Prairie receives the state trophy
Prairie celebrates with the state trophy