MILWAUKEE — It wasn't the start The Prairie School girls soccer team was looking for on Friday at the WIAA State Soccer Tournament.
The wind howled, passes were forced, and the Hawks were simply out of rhythm at Uihlein Soccer Park while playing Kettle Moraine Lutheran in the Division 4 semifinals.
But Prairie, ranked No. 1 among Division 4 teams in the final Wisconsin Soccer Coaches Association poll, showed it's not how you start, it's how you finish.
And the Hawks finished with authority.
Senior Cate Patterson scored two unassisted in the second half — both from 20 yards — and the Hawks beat the Chargers 2-0 to advance to the Division 4 championship match on Saturday night.
Prairie (17-3-2) will play Oostburg (18-1-4) in the championship. The Flying Dutchmen beat Saint Mary Catholic in a penalty kick shootout in the other semifinal on Friday night.
The Hawks, seeded No. 1 in the four-team Division 4 field, were heading into the wind in the first half and almost found itself a goal down in the opening minutes.
In the second minute, Kettle Moraine's Meghan Von Behren hit a shot that was saved on a diving effort by Hawks' freshman goalkeeper Maggie Dreifuerst.
"When the game started out, I wasn't expecting that we were going to face a shot on goal like that right away," Prairie coach Corey Oakland said. "For her, as a freshman, to be on her toes in the second minute, it was a huge save.
"Beyond that, we didn't give up too many quality scoring chances. That's how important that save turned out to be — if she doesn't make that save there, we maybe have a very different game on our hands."
Oakland emphasized how happy he was to get to halftime tied at 0-0.
"Normally we're looking to score five or six goals by halftime," Oakland said. "We want to play and be aggressive, but our mindset was different in this one and I think that save was a huge part of it."
You have free articles remaining.
Four of the Chargers' five shots came in the first half and Prairie's high-powered offense was limited to just four in the first half.
"Playing into the wind is a necessary evil of soccer," Patterson said. "That's where mindset comes into this. You can't always have your greatest touch or greatest pass in the wind, but you have to take what you're given.
"Maggie's save was huge. If she doesn't make that we would have to send people forward more and it could have been a totally different game."
Dreifuerst finished with four saves.
In the second half, the Hawks found their rhythm on offense. They had 17 shots to the Chargers' one and Patterson played a pivotal part in that.
In the 65th minute, Patterson dribbled past several Chargers' defenders and ripped a left-footed shot just outside the 18-yard box that found the top corner of the net. Then, in the 83rd minute, Patterson hit an identical shot with that powerful left foot to put the Hawks ahead 2-0.
"With the wind at our back in the second half, I felt like there was really nothing to lose in taking shots from that far out," Patterson said. "We had great build-up to get me the opportunity to take those shots, so I credit my teammates for putting me in a good position to score."
"I give Prairie a lot of credit," said Kettle Moraine Lutheran coach Brian Hoerchner. "I thought we hung tight with them for a majority of this game, but (Patterson) hit two outstanding shots that I don't think we could have done much about. She's an incredibly talented player."
Kettle Moraine Lutheran (14-12), the No. 4 seed in the tournament, was backed by the efforts of junior goalkeeper Faith Zulegar, who made 12 saves.
"Faith kept us in this game," Hoerchner said. "She made a number of key saves for us and I'm really proud of how we finished our season; it was a privilege to make it to the state tournament."
As for Oakland and the Hawks, they move on to the championship match at 7 p.m. Saturday, when they will play for their second state title in four years. The Hawks won the gold ball in 2016 by beating La Crosse Aquinas 1-0.
"I never felt worried in this game," Oakland said. "I don't think we played as well as we could have, but this was a great test for us. Kettle Moraine Lutheran is a very good team.
"One thing that's gone against us is a lot of our games this year have been very comfortable wins. It was good to have a game that we really had to fight for. But we will have to be ready to go for tomorrow and I expect us to come out strong."
Prairie soccer in Division 4 semifinal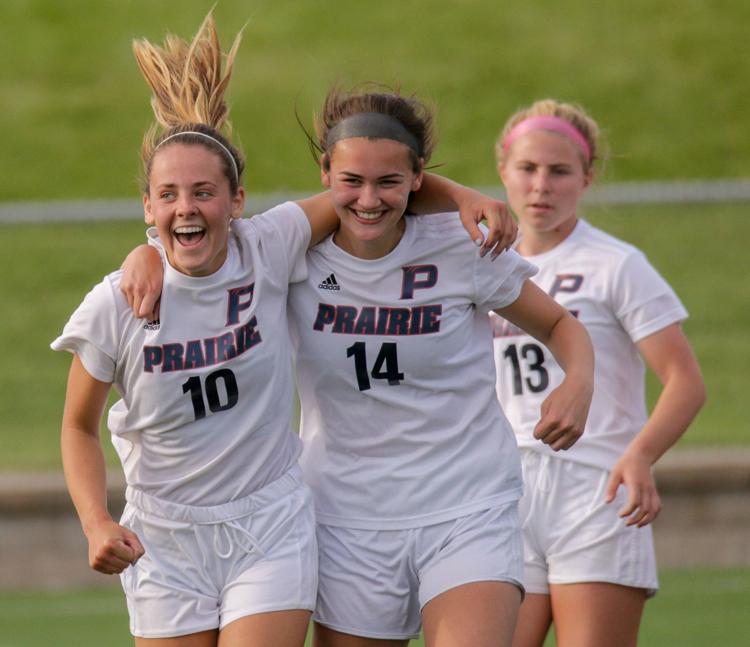 Prairie soccer in Division 4 semifinal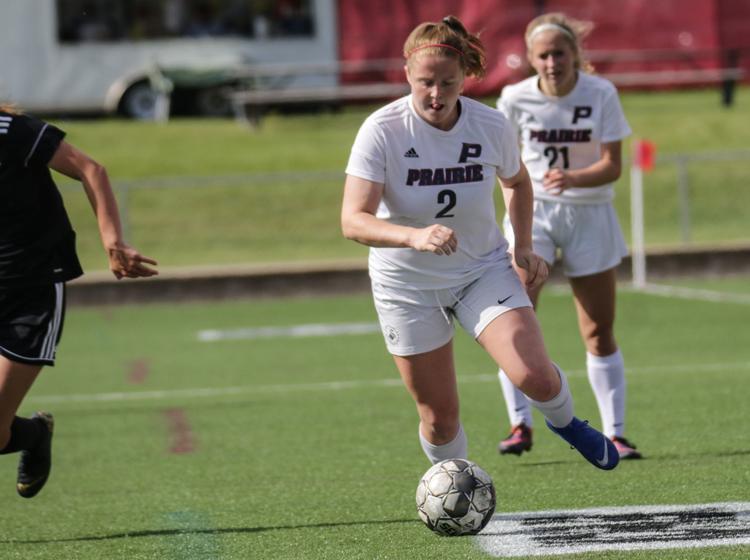 Prairie soccer in Division 4 semifinal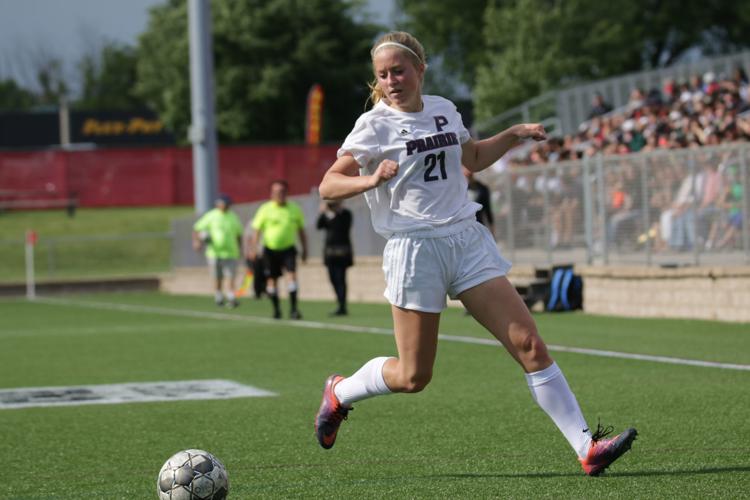 Prairie soccer in Division 4 semifinal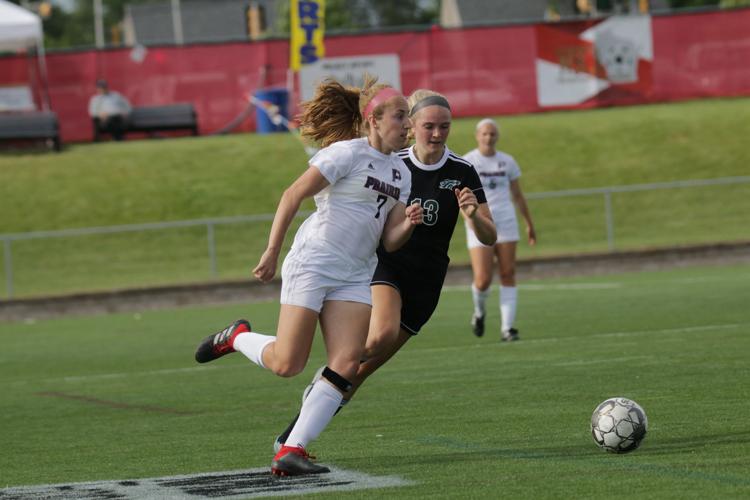 Prairie soccer in Division 4 semifinal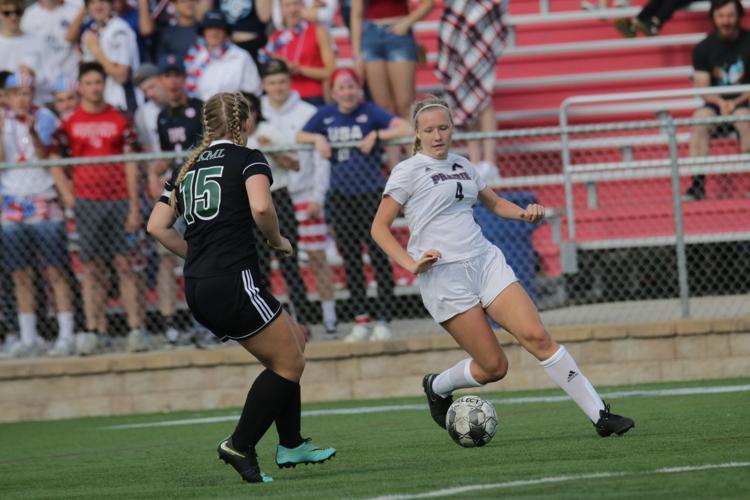 Prairie soccer in Division 4 semifinal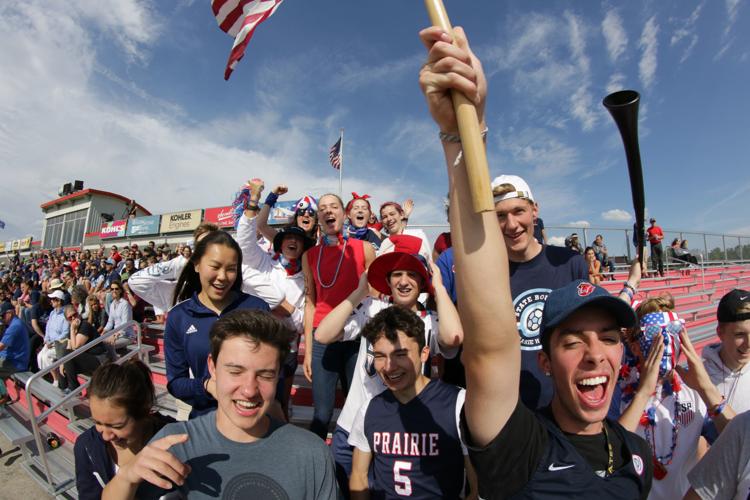 Prairie soccer in Division 4 semifinal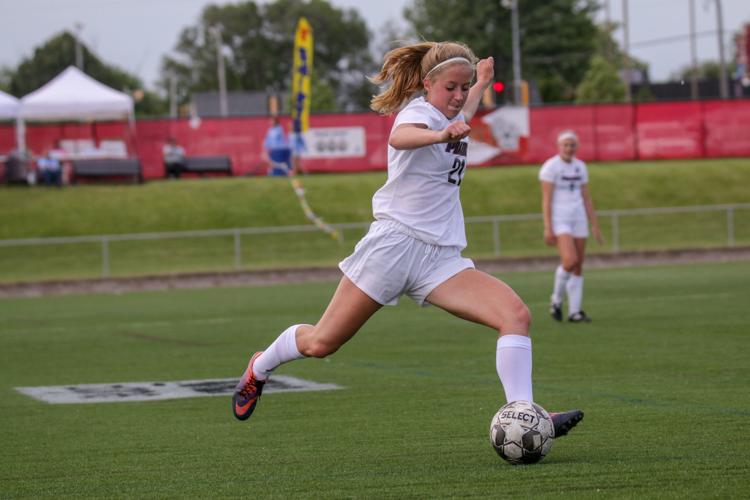 Prairie soccer in Division 4 semifinal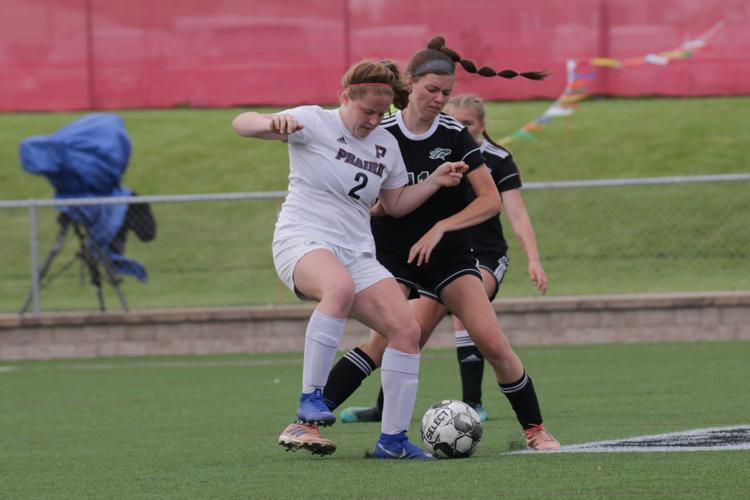 Prairie soccer in Division 4 semifinal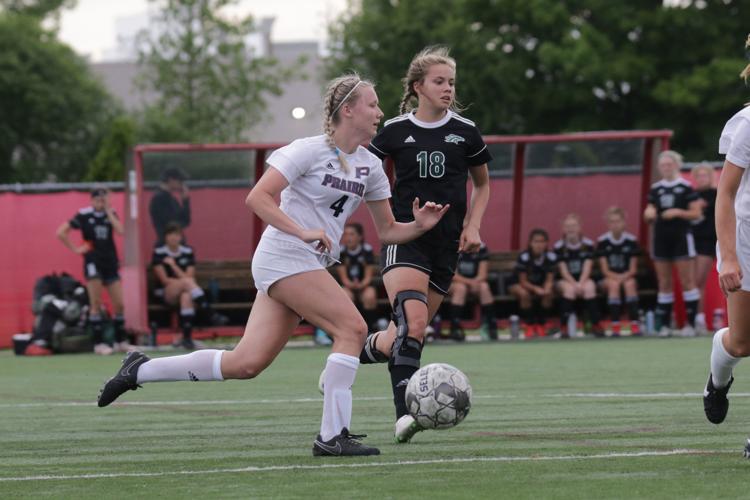 Prairie soccer in Division 4 semifinal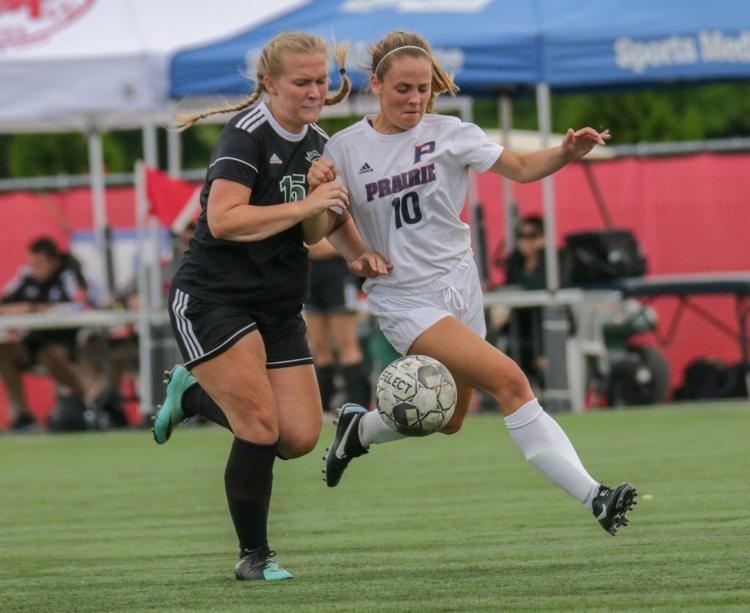 Prairie soccer in Division 4 semifinal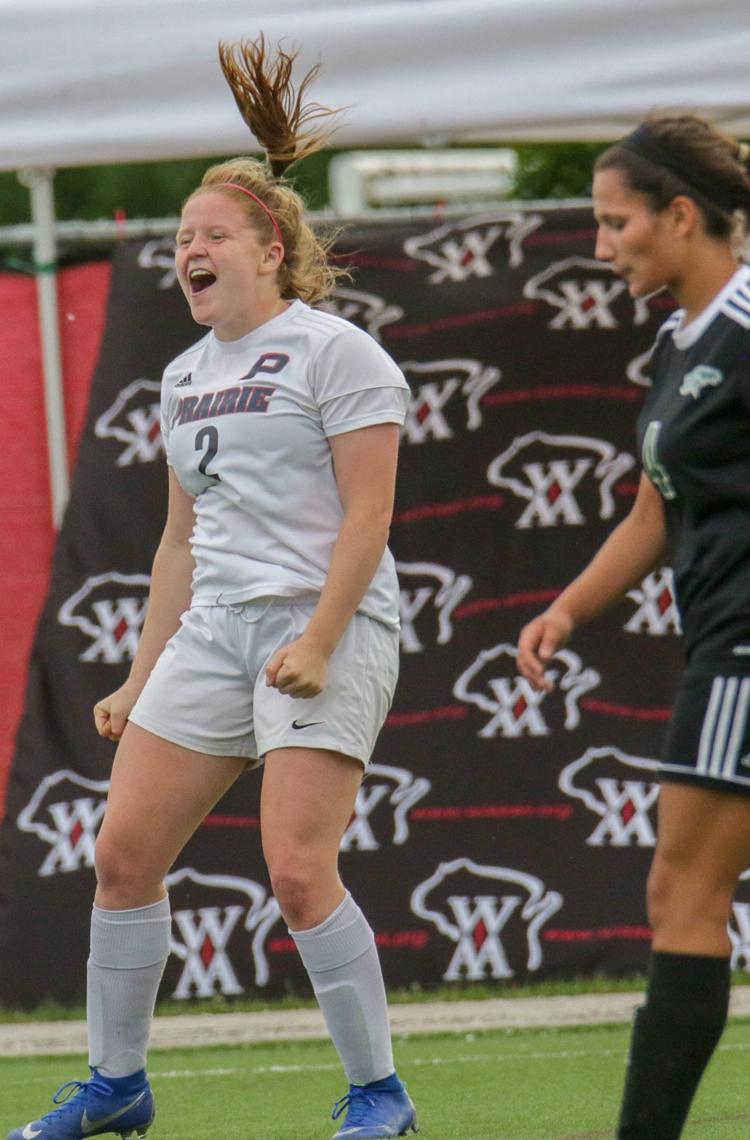 Prairie soccer in Division 4 semifinal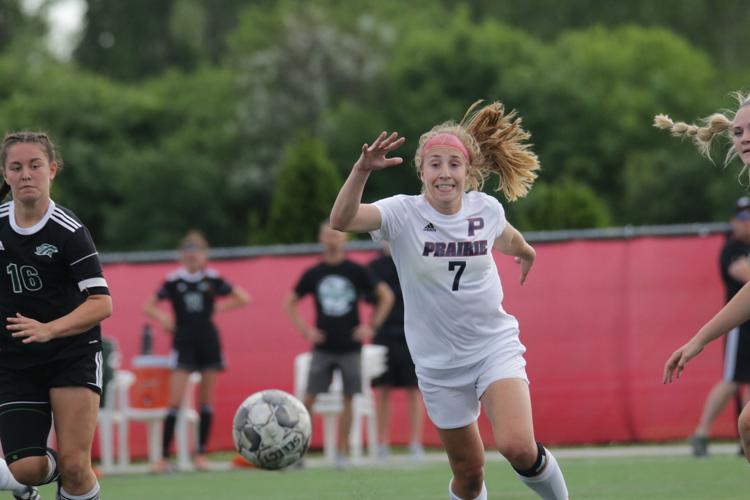 Prairie soccer in Division 4 semifinal