Unfortunate medical circumstances have severely restricted a man who was once so full of life. And yet, Harvey Riekoff's passion is still evident judging from the words he pounds out on his computer keyboard.
Because of the neurological disease Primary Lateral Sclerosis, the 72-year-old former Park High School boys track coach (1982-2005) knows he will never walk again without the aid of a walker. The banjo he used to joyously strum during performances with his bluegrass band, Freshwater, has been put away forever and talking is extremely difficult for him.
But this emotional man, who used to literally jump for joy whenever he saw one of his athletes achieve something special during a meet, refuses to feel sorry for himself. The 2018 inductee into the Racine County Sports Hall of Fame concedes his days are boring, but with the help and companionship of his wife, Sandy, and his friends, Riekoff continues to find each of his days half full rather than half empty.
Coming up on the 20th anniversary of when he coached Park to its third state championship in four seasons behind sprinter Patrick Hunter and distance runner Ben Gregory, Riekoff emailed answers to questions sent to him about his life and career.
What do you see as the bright side of your life these days?
"I realize that there are people much worse off than I am, so there is no reason for self pity. With all of the support I get, there is one person I could not exist without and that is my wife Sandy. She somehow drums up the strength and patience to deal with me on a daily basis.
"I still travel, go to concerts and plays, and still love to go to restaurants. I have what I call my three Fs, that keep me afloat: Friends, family and my Christian faith."
"What's not so good is that I am no longer able to sufficiently communicate verbally. It has been a gradual downward progression. I can on some days eek out a short sentence, but those days are becoming few and far between.
"I am, or used to be, a very social person, but my inability to speak has really put a damper on that. With small groups, I can force out quietly a short sentence or two and if my voice is not working, I am able to use my iPad's text to speech feature. I type out what I want to say and my iPad speaks it for me. It's a slow but effective process. I tend to avoid large group social situations for the simple reason that no one will be able to hear me if I speak and the iPad thing is too slow for that environment.
"I hate it when I try to speak and someone looks at me in a quizzical way or with pity. Usually those are people who don't know about my condition and are surprised by it."
Describe a typical day in the life of Harvey Riekoff.
"In a word…BORING! it much like what I hope most of us are practicing during the COVID-19 crisis. Meaning that I spend a lot of time at home. I spend some time on social media (Facebook) and watch and read a lot of news. My TV has become at times too much, my friend. I watch a lot of movies and series on Netflix, Prime Video, HBO, etc. I also read some (I have to do more of that). I communicate mainly by text message with my friends.
"I maintain my old band, Freshwater's web page and Facebook page and am learning a new web design language, html 5 and css, with which I am redesigning Freshwater's web page.
"I exercise, with limitations, daily to try and stay as fit as my body allows. I also enjoy my Cocker Spaniel, Kirby, who is a therapy dog."
Who do you consider to be the most athletically gifted track athlete from Racine County you ever saw and why do you feel that way?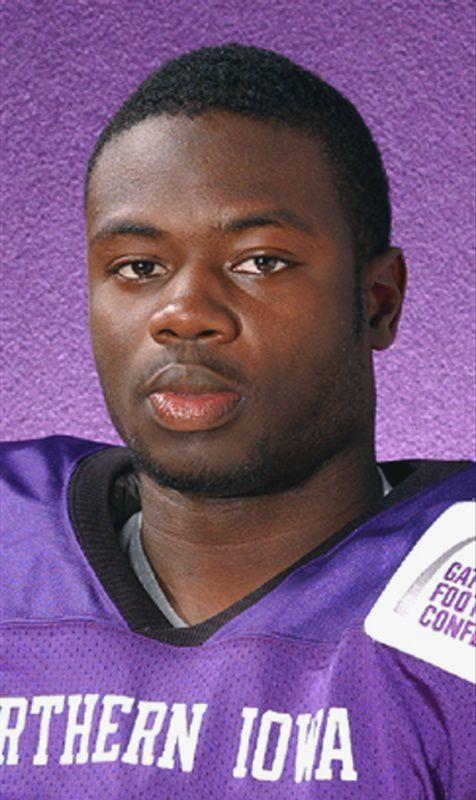 "I had to think long and hard on this question as there have been so many great track athletes in Racine County. But I have to choose one of my own, Patrick Hunter. Patrick was an amazingly gifted sprinter and the fastest to ever come out of Racine County."
How much do you think back on your run of three state championships in four years and how much pride do you have about that run all these years later?
"I reflect often on those years. It was a perfect storm. I had, after years of mediocrity, a team that was on the rise. In the years prior to our first state championship, we had increasing success and that success brought on more and better athletes. We had the perfect assemblage of dedicated coaches who really knew their stuff. John Anderson (pole vault), Dennis Thompson (shot and disc), Tom Bowen (sprints) and Glenn Schultz (distance).
"I think rather than the pride I had, it is more the pride we had. In a four year span (1997-2000), the coaches and athletes on the Park boys' track team, accomplished something that few other programs have done — three Division 1 state championships.
What was the most incredible thing you ever saw Patrick Hunter do?
"Run the second-fastest time in the country in the 55 meters at state indoor in 2001. It was incredible that he chose this meet to run this time at this meet because there was so much pressure. I guess the cream does rise to the top."
And how about a favorite story about Ben Gregory?
"I had a hard and fast rule on my team that during the season there was to be no AAU basketball, no youth soccer, etc. The reason being that we work hard in practice on hard days and work not so hard on recovery days. Any other intense athletic activity interferes with that pattern. The results would be decreased performance or injury.
"Well, Ben was a really good soccer player. In fact, he likely could have earned a collegiate soccer scholarship if he had chosen to go that route. Or so I thought. During Ben's sophomore year, he was running really fast times for us during the indoor season. Then, inexplicably, he started running slower times. Glenn Schultz and I couldn't figure out what was wrong. Sometimes he looked dead in workouts and in races.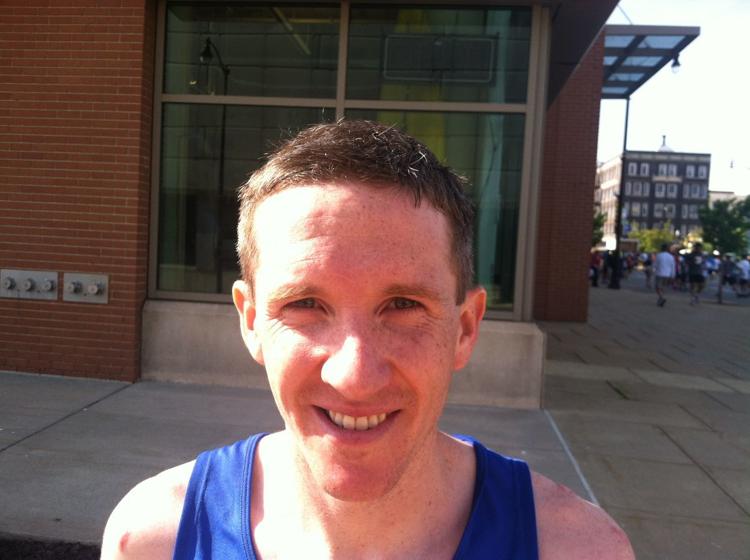 "One day someone told us that club soccer started a few weeks before Ben started turning in substandard performances. Well, we had a meeting with Ben and I think his parents. We found out that he was indeed playing club soccer. What we told him is that he would have to choose between soccer and track. If he continued to play club soccer, there would be no more track for him. Luckily Ben chose track and went on to a successful track career at Park and then the University of Wisconsin."
What is the most meaningful coaching advice you ever received?
"I have to say not yelling or raising your voice too often because if you do, it loses its effect. I used to say you can have one or two yells at your team in a season and they had to be spaced well apart. Anything more than that is less effective. I used to pull the whole team out of the fieldhouse into the hallway or the locker room, away from all the noise so I could talk to them. Most of the time I just spoke to them about a previous meet or some other issues. But once or twice a season, when I thought they needed it, I would really let them have it. They never knew when it was coming. That way I always got their attention.
"I think I may have learned it from Bill Greiten. Occasionally he would pull the team into the theatre to talk with them. On a rare occasion, he would level them with what he though was wrong with the team. He really went after them. He even scared me. What he did was pick a precise time in the season to do it and he only did it once a year. It always had a positive effect."
What was a coaching decision you made that ended up paying huge dividends for you?
"I was an assistant coach to Bill Greiten at Case for the 1974-1976 seasons. We and Park were arch enemies. Near the end of the 1976 season, I got a phone call from the head boys' coach at Park, Darrell Murray, asking me if I wanted to come to Park and be his jumps coach. If I did there was a good chance that I could get a full time teaching job at Park (I was then only teaching part-time). Even though I was happy at Case, I jumped at the opportunity to coach and teach at Park."
What was your biggest regret in coaching?
"Putting Patrick Hunter in too many events in the 2001 state meet. I had a hard and fast rule to never overtax an athlete in the state series. I never wanted a kid to compete in more than two events at that level. In Patrick's case, I got greedy and entered him in the 100, 200 and 4x100 relay. We had a chance to win our fourth state title in five years, but I tried to squeeze too much juice out of the orange. I didn't follow my own rule.
"It was a very cool Friday night and they held the participants in the marshaling area for a very long time, too long in Patrick's case. Running the anchor leg, about 30 meters from the finish, Patrick pulled up with a pulled hamstring. His season was over.
"About a month later at the national high school meet in Raleigh, N.C., Patrick was entered in the 100 meters. In his heat was Tyson Gay, who would six years later be the world champion in the 100 and 200 meters. In the 100 meter trials, Patrick was in the lead at 30 meters when he again pulled the same hamstring. Patrick should have been state champion in the 100 and 200 meters in 2001 which would have made him a four time individual state champion (he won those events in 2000) and who knows what would have happened on the national stage? My decision haunts me to this day."
It was last season when Jay Jay Rankins-James was talked into joining Case's track team as a junior after never having competed before. He ended up winning the state championship in the high jump. How impressive did you find that to be?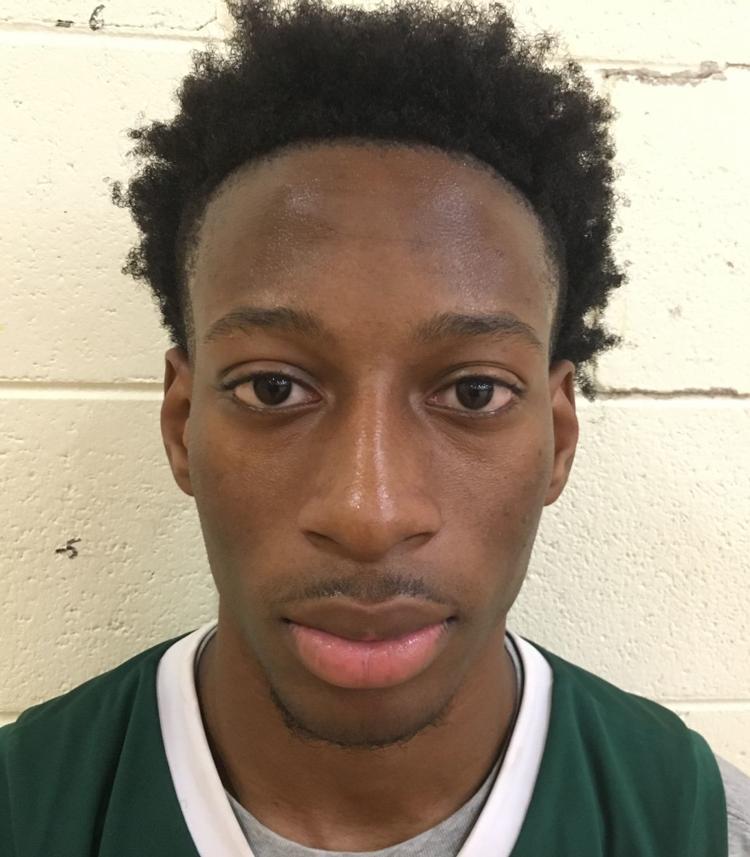 "The high jump is an event where you can have early success but you have to have a special athlete and the right coach to achieve that success. Apparently that was the case with Jay Jay. What is even more impressive to me was his mental acumen. It's one thing to jump 6-7 in your first year but to it at the state meet and win a state championship is impressive on a whole other level. With the current spring sports season cancelled due to the coronavirus, I hope that Jay Jay has the opportunity to compete collegiately. If he does, we could be hearing from him in years to come."
What is your most humorous story from coaching – something that makes you chuckle every time you think about it?
"In 1976, while I was still at Case, I had an up-and-coming triple jumper, Jim McClelland. He was really starting to become very proficient in the event and was one of the better triple jumpers in the state. So, we're at the Monona Grove Invitational (one of the biggest meets in the state) and Jim comes up to me and says, 'Coach, I forgot.' I said, 'What did you forget?' He says, 'The triple jump. I forgot how to do it.' To say the least, I was dumbfounded. Here we are, at the biggest meet of the year and my good jumper forgets how to do the event.
"So Jim and I retired to a nearby area and I gave him a crash course in how to do the triple jump. I don't recall how Jim did in that event but what I do know is that he was one of my favorite athletes and went on to be a very good triple jumper. It goes to show you that even really good athletes can be affected by the pressure of a big meet."
The Unified referendum barely passed recently. What do you feel this means for the future of Unified in general and athletic programs in particular?
"The district needs the money and I am extremely gratified that the community turned out to support public education. Unfortunately, none of that money is earmarked for athletics.
"Let me comment on the sport I am most familiar with, track. In the last 45 years, track programs (both girls and boys) from Park, Horlick and Case have produced nine team state championships. To my knowledge, no other sport in Racine Unified has produced as many team state champions as track has. Yet, we have one outdoor track facility among the three schools and that one facility is in such disrepair that no major meet can currently be held on it. I have been told that the SEC, conference relays, conference meet, and JV conference meets, which are rotated among the conference schools, cannot be held in Racine until at least 2022. That should be an embarrassment to the district and the city.
"Yes Park and Horlick have tracks but they are asphalt and amount to nothing more than oval parking lots. They are also so filled with ruts, that it makes running on them dangerous. It also should be noted that Bradford, Tremper, and Franklin all have new track facilities. At Case, the track surface is relatively new, but the high jump, pole vault and jumping pits need to be updated.
Finally, who is the most impressive coach from Racine County in any sport that you encountered and why do you feel that way?
"Bill Greiten! Bill was one of the most successful track and cross country coaches in state history and could have been a successful coach in any sport he attempted. Wherever he planted his flag, he was a winner (St. Catherine's, Case and Gillett).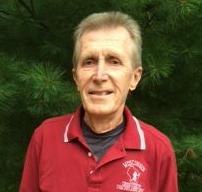 "Why? Passion, dedication, and knowledge. No one in my experience has ever filled those qualities as well as Bill."
Get in the game with our Prep Sports Newsletter
Sent weekly directly to your inbox!