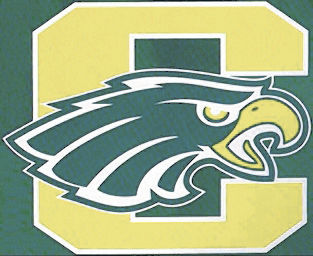 The Case High School boys basketball team made it an even dozen Friday.
The Eagles won their 12th straight game, and clinched at least a tie for the Southeast Conference championship, with an 80-68 victory over Kenosha Indian Trail in a Southeast Conference game at Kenosha.
"We got off to a little bit of a slow start and didn't have as much intensity on defense as we'd like, but we ended up going on a big run late and broke the game open a bit," Case coach Jacob Berce said. "I'm happy with us getting our 12th win in a row and at least a tie for conference champs, but we're going to need to get the defense to play a full game rather than just parts of one."
The Eagles (16-3, 10-2), ranked eighth in Division 1 in the Associated Press state poll, got out to a 41-34 lead at halftime, but saw the lead get trimmed down to three with eight minutes remaining in the game.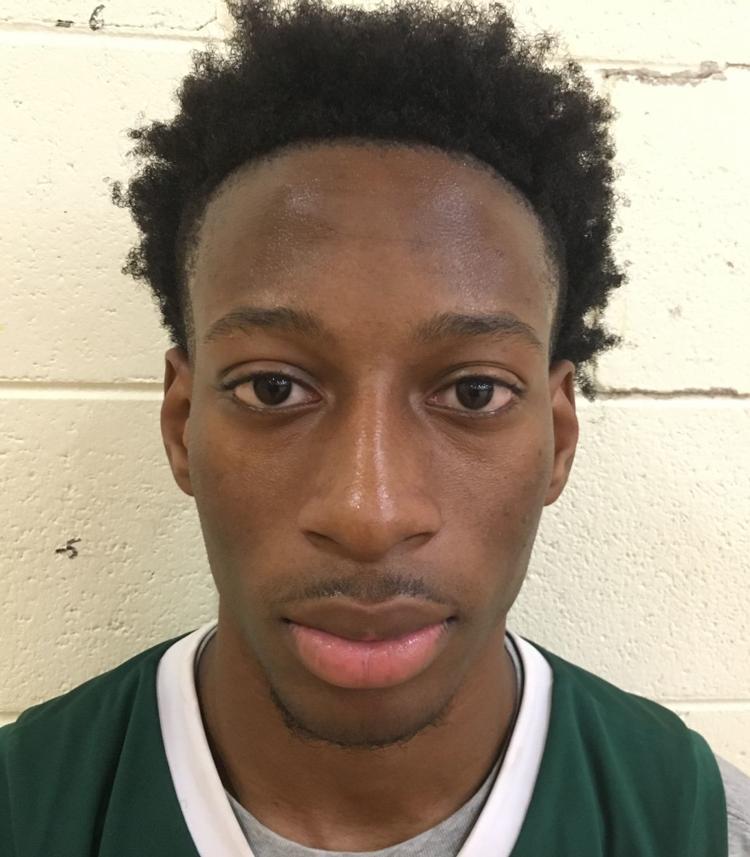 Case then went on an 11-0 run to push the lead back up to 14 and was able to cruise from then on out. Case was led by Jay Jay Rankins-James with a double-double of 23 points and 11 rebounds.
"Jay Jay played really well and did a great job getting offensive rebounds with six of the 11 coming from that," Berce said. "He's just such a good rebounder. He does a great job of anticipating where the ball is going to bounce off the rim and, because he's a big jumper too, he's able to grab it from other players."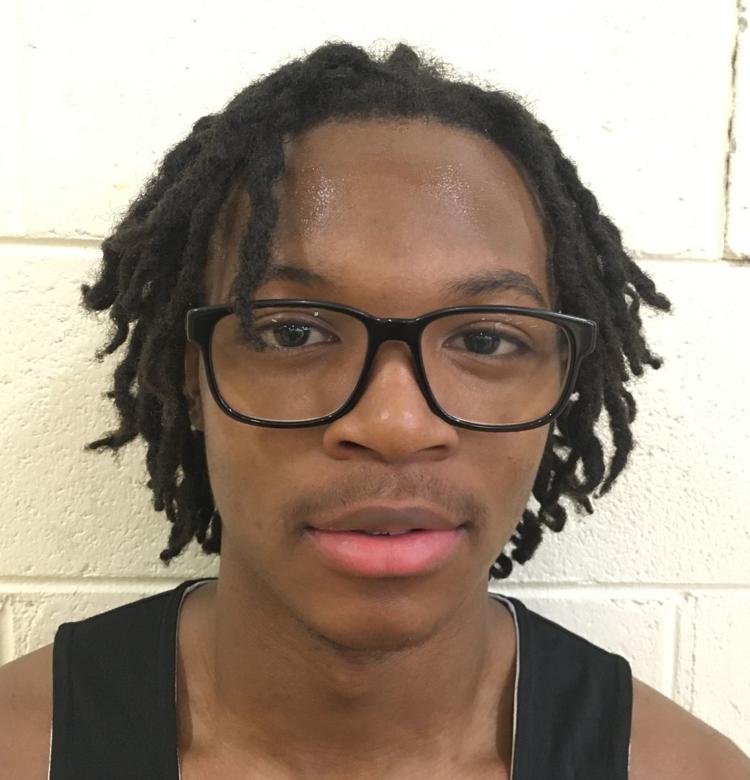 The Eagles also got double figures in scoring from three other players with JaKobe Thompson scoring 19 and Amari Jedkins and Terryon Brumby each scoring 10.
"We bring a really balanced scoring attack each game and all of the players do a great job of playing together and sticking with one another," Berce said. "Up next we have Kenosha Bradford, our last loss before this run, and we're looking forward to getting them back for it."
The Red Devils defeated the Eagles 59-58 on Jan. 3 after a layup by JayVian Farr rolled in and out of the basket at the buzzer.
The Hawks (11-10, 6-7) were led by Jerimiah Suber with 18 points and Kyle Andrews with 16.
BURLINGTON 63, ELKHORN 57: Four weeks after dipping to 4-8 with their fourth straight loss, the Demons won their seventh straight with a Southern Lakes Conference victory Friday at Burlington.
Their latest win came at the expense of the SLC-leading Elks (15-4, 9-2 SLC), who beat Burlington 55-52 on Jan. 9.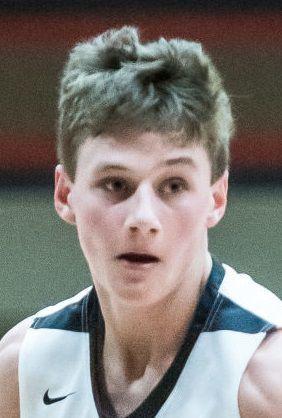 Trailing by nine points with about eight minutes left to play, Peyton O'Laughlin, Joey Berezowitz and Dane Kornely each made a 3-pointer to pull Burlington into a one-possession game before they surged ahead. Making the Demons' victory all the more impressive is that 6-foot-7 senior center Dylan Runkel had three fouls in the first half and went back to the bench for several minutes after he picked up his fourth early in the second half.
"We're not completely healthy, but to be simple, we're just playing better," Burlington coach Steve Berezowitz said. "We've done some things that you need to do to win some high school basketball games. We've been pretty consistent on the defensive end, we've found some consistency on the offensive end and with Runkel getting healthier each week, that just makes us better (Runkel suffered a broken foot during the football playoffs last October)."
Burlington (11-8, 7-4 SLC) went 22 for 29 from the free-throw line to 10 for 14 for Elkhorn. Burlington also outrebounded Elkhorn 33-20 as Runkel and Joey Berezowitz each had nine rebounds.
Kornely led Burlington with 22 points. Joey Berezowitz had 15 and Runkel 10.
Jordan Johnson led Elkhorn, which fell into a first-place tie with Westosha Central, with 17 points.
UNION GROVE 81, DELAVAN-DARIEN 44: The Broncos did a lot of damage inside, shooting nearly 55 percent from the field, and the defense did its job well in their Southern Lakes Conference victory Friday at Delavan.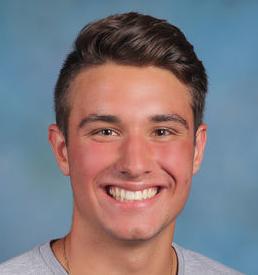 Sam Rampulla was the main man inside, going 6 of 7 from the field and 4 of 5 at the free-throw line to finish with 16 points. Alex Johnson, the other big man for Union Grove (9-9, 7-4 SLC), had 10 points on 4 of 7 from the field. Rampulla and Johnson shared team rebounding honors as well with five each.
"Our tempo had them putting their big guys on the bench earlier and we were able to take advantage of that through the end of the first half," Broncos coach Dave Pettit said. "We wore their big guys out and we were able to control the inside."
Five other players had at least seven points — starters Hayden Domagalski (eight), Noah Hilarides and Thomas Hempel (seven each) and reserves Tyson Skalecki (eight) and Logan Tenhagen (seven).
Union Grove also had 17 assists, three each by Hempel, Domagalski and Johnson.
You have free articles remaining.
"We played hard and got after it," Pettit said. "We took good care of the ball for the speed we were playing and they made good decisions that led to decent shots."
Everyone on the bench got in the game and all but two scored.
TREMPER 63, HORLICK 54: After upsetting Tremper 77-69 on Jan. 10, Horlick fell short of sweeping the Trojans in a Southeast Conference game Friday at Kenosha.
Tremper (14-5, 7-5 SEC) jumped out to a 17-2 lead and kept the pressure on Horlick (7-15, 2-12 SEC) behind Jake Gross, a 6-foot-4 senior forward who averages 18.5 points per game. He finished with a game-high 32 points, including seven of Tremper's 11 3-point baskets.
"Obviously, we were playing from behind the whole game," Horlick coach Jason Treutelaar said. "We got it down to single digits a couple times in the second half and they would come back and answer with a '3.' They were knocking down shots. Jake Gross was really tough.
"I give our guys a lot of credit for battling back and not hanging their heads after the start we had. We battled back and tried to chip away the best we could."
Darrien Long continued his strong play for Horlick with 19 points. He averages a team-high 12.7 points per game for the Rebels.
"He continues to impress and get better and better," Treutelaar said.
Jeno Stacy added 11 points and Patrick Wade had nine for the Rebels.
BRADFORD 59, PARK 56: After letting a late 10-point lead slip away in a 66-64 loss to Bradford on Jan. 10, the Panthers were frustrated again in the rematch.
Jorryn Franklin's 3-point attempt with about five seconds left was off the mark and Bradford (14-5, 8-4 SEC) escaped with a Southeast Conference victory Friday in Park's fieldhouse.
"I was a similar situation to the last game," Park coach Tray Allen said. "Both teams were going on runs — we would go on a 6-0 run and they would come back with a 6-0 run. We really had no answer for their bigs."
Jashon Lee, a 6-5 senior forward, led Bradford with 20 points. Max Glass, a 6-3 senior forward, added 19.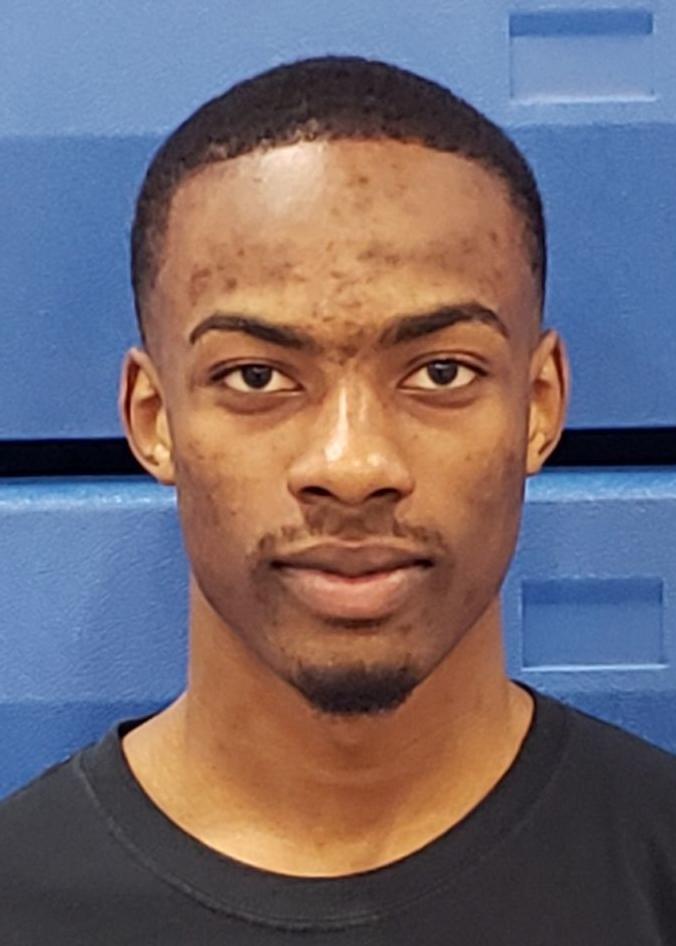 Stevie Henderson led Park (5-15, 4-9 SEC) with 19 points and Terry Gamble had 17, including three of Park's four 3-pointers.
WILMOT 83, WATERFORD 60: Wilmot's Kevin Sandman went off for 33 points and the Wolverines couldn't keep pace in a Southern Lakes Conference loss Friday at Wilmot.
Waterford (10-8, 5-6 SLC) was within striking distance at halftime, down 40-35, but Sandman scored 17 points in the second half and the Wolverines were held to just 25 points over the final 18 minutes.
Hunter Karpinski scored 18 points to lead Waterford, but had just one basket and five points in the second half. And teammate Cam Glembin, who entered the game averaging around 17 points per game, was held to just two points, only the second time he has been held to single digits.
Jack Brekke had nine points and Nick Esch eight for Waterford.
KENOSHA ST. JOSEPH 77, RACINE LUTHERAN 65: The Crusaders fell behind 37-20 at halftime and couldn't climb back out of the hole in a Metro Classic Conference loss Friday at Kenosha.
"They came out hot and went 6 of 6 in the opening minutes of the game and 10 of 13 in the first half," Lutheran coach Jeff Christensen said. "We just didn't do a good job of defending them and when you fall into a 17-point deficit it's hard to come back."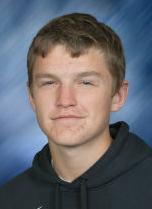 The Crusaders (8-10, 6-7 MCC) were led by Brady Wilks with 20 points and Jackson Woodward with 19 points and three assists. Scooter Molbeck had 12 points, four rebounds and three steals.
"Jackson and Brady scored enough for us to win tonight, but we have to do better on the defensive side of things," Christensen said.
The Lancers (7-12, 5-8) were led by Andrew Alia with 25 points and Caiden Lecce with 17 points and five assists.