Cullen Krogh provided the spark. And the Park High School baseball team took it from there.
Krogh doubled in two runs in the fifth inning and the Panthers went on to defeat Case 6-3 in a Southeast Conference game at newly renovated Horlick Field Tuesday.
It was the season opener for both teams.
"We hit the ball at people and Case was making good plays," Park coach Tim Glidden said. "But then we started to find holes."
That happened in the fifth inning with Case leading 2-1. Ian Klemme and Matt Kirchoff hit back-to-back singles and each advanced on a sacrifice by Pierce Witkofski.
Krogh then doubled in Klemme and Kirchoff on an 0-1 count to give Park a lead it didn't lose.
Nolan Johnson went 3 for 3 with a triple and an RBI for Case. Jacob Pederson also drove in a run.
Nolan Hodgins, a senior right-hander, pitched 4⅔ innings for Case.
"He did a really great job," Case assistant coach Jason Jaramillo said. "We just had a couple of errors in the fifth inning that snowballed."
UNION GROVE 11, WATERFORD 5: Senior Brady Katterhagen finished 4 for 4 with four RBIs, including a two-run home run and a double, to help the Broncos defeat the Wolverines at Waterford Tuesday in the Southern Lakes Conference opener for both teams.
Coach Nate Meyer, who led the Broncos to the WIAA Division 2 championship game in 2019, said he was happy with how his team swung the bats.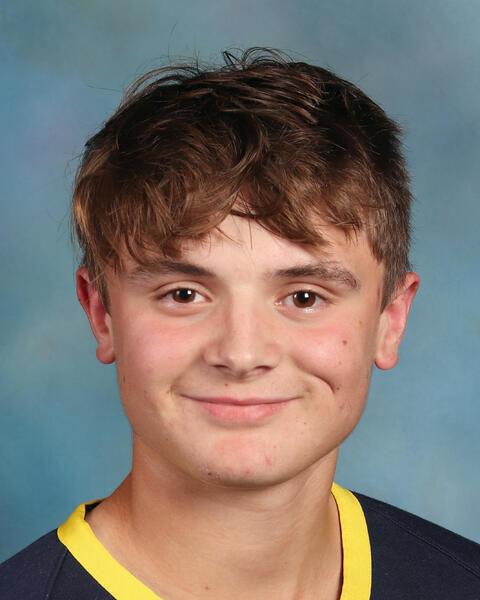 "Our offense looked good, but we still left 12 guys on base," Meyer said. "Katterhagen had quite the night on offense, which was awesome."
With the Broncos combining for 12 hits against four different Wolverines pitchers, Waterford coach Lance Bestland said his players need to find more consistency on the mound.
"A lot of our guys are still developing, especially since some of them haven't played in two years," Bestland said. "Our pitching was good at times, but we had trouble finding the strike zone all night."
LUTHERAN-PRAIRIE 5, DOMINICAN 3: Led by a strong start from junior pitcher Ben Tietyen, the Crusaders won their season-opening Metro Classic Conference game Tuesday at Aaron Field in Whitefish Bay.
LPs coach Jeff Wilson said his team's pitching was excellent.
"I was very happy with our performance, especially our pitching," Wilson said. "It was a great way to start the season."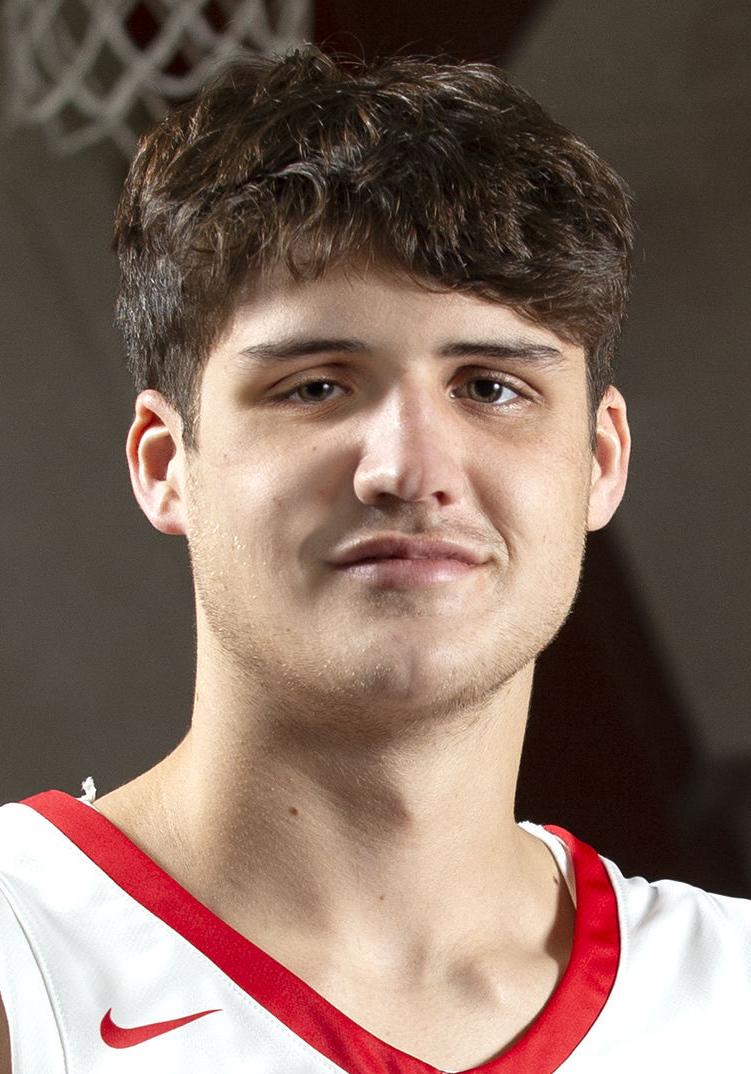 Wilson said the pitching and hitting from senior Kody Krekling also was key to helping Prairie-Lutheran keep the lead. The senior had a double, run scored and recorded his first save of the season.
WILMOT 10, BURLINGTON 3: The Demons couldn't overcome a big first-inning deficit in a Southern Lakes Conference game Tuesday at Wilmot, the season-opener for both teams.
After going scoreless in the top of the inning, Burlington allowed seven runs to give Wilmot the early advantage.
"Kale (Dietz) was not super sharp and got behind with some hitters," Burlington Scott Staude said. "We had a chance to get out of it with only two runs, but then we gave up an error and they had a big hit so it kind of snowballed."
The Demons slowed down the Panthers' offense behind strong efforts from their relief pitchers, Staude said, but it wasn't enough as they couldn't string together enough runs to get back into the game. After going scoreless through three innings, the Demons scored a single run in the fourth, fifth and seventh innings.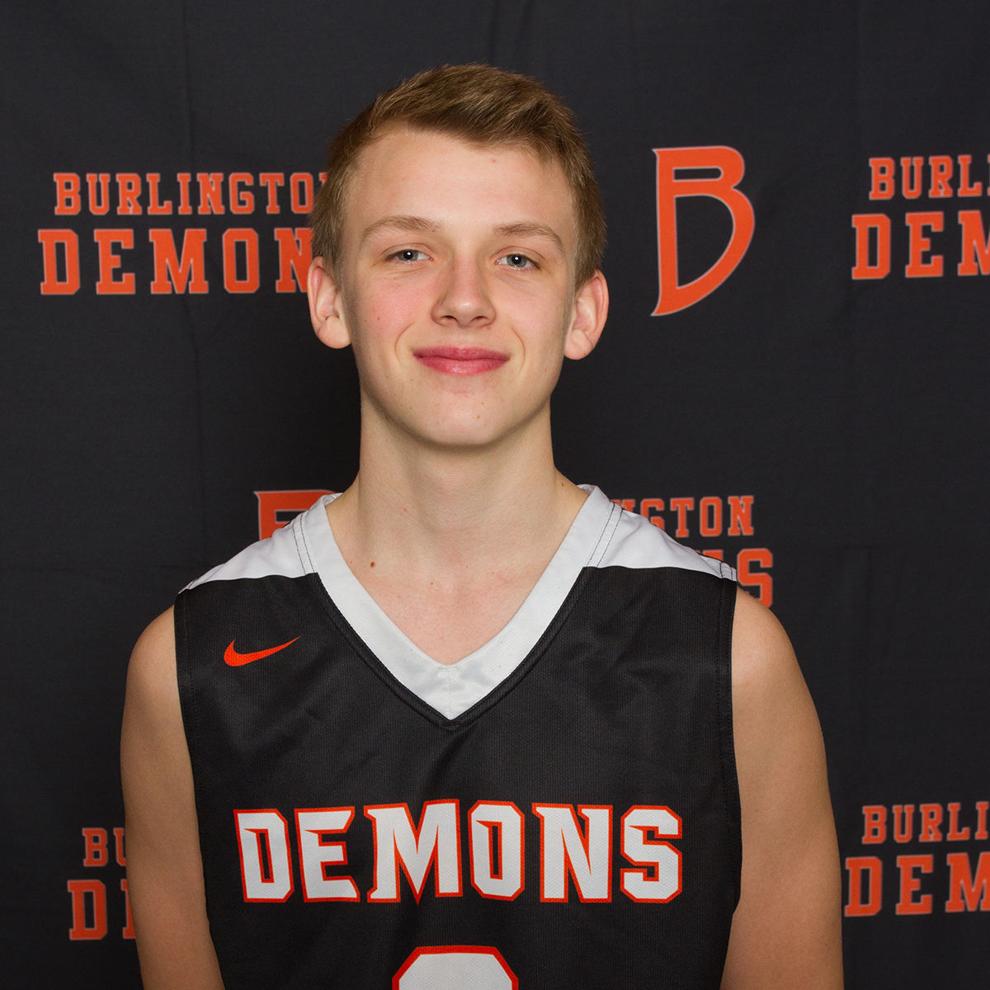 Johnny Brau led Burlington by going 2 for 4 with an RBI. Joey Berezowitz went 1 for 3 with a walk and a steal. Gage Peterson, Kaden Kafar and Chase Ketterhagen each scored a run.
OAK CREEK 9, HORLICK 0: The Rebels hung around early, but couldn't keep pace at Oak Creek Tuesday in the Southeast Conference opener for both teams.
Horlick had a runner in scoring position early, but couldn't score, coach Tyler Funk said. The Knights pulled away in the fourth inning, scoring five runs as they "snuck a few hits on line drives and bloopers," Funk said.
"Overall we played extremely well," Funk added. "I was really happy with everything that we did. Our pitchers pitched fantastic."
J.J. Bardega and Parker Jensen each pitched three innings for Horlick and neither one allowed a walk. Dom Lacanne and Caden Burbey led the Rebels with two hits each and Burbey, in his first varsity game, had a quality at-bat each time he was at the plate, Funk said.
SHORELAND LUTHERAN 17, ST. CATHERINE'S 5: The Angels struggled in their season opener, a six-inning Metro Classic Conference loss Tuesday night at Horlick Field.
St. Catherine's, a young, inexperienced team, coach Paul Pulera said, was led by Logan Marino, who went 2 for 3 with a run, RBI and walk. The Angels, who had just four hits, scored four runs in the second inning, which tied the game at 4-4, and one in the sixth.
The Pacers scored in each inning, taking the lead with a three-run third and finishing with nine runs over the final two innings. Konnor Hill went 3 for 4 with five RBIs, David Ripke went 3 for 4 with three RBIs and Nick Schemming pitched the final 5⅔ innings, striking out 10.
SAINT THOMAS MORE 10, CATHOLIC CENTRAL 0: Freshman left-hander Alex Vogt struck out five in four innings and allowed four earned runs in this season-opening Metro Classic Conference game at Beaumont Field in Burlington.
Vogt also had one of the Hilltoppers' two hits.
Softball
UNION GROVE 6, WATERFORD 4: Maddie Goode broke a 4-4 tie with an RBI double in the bottom of the sixth inning Tuesday as the Broncos beat the Wolverines at Union Grove in the Southern Lakes Conference opener for both teams.
Goode, who went 2 for 3 with two doubles, was one of six Union Grove players with two hits each, joining Shannon Mulligan, Emily Gamble, McKayla Boyle, Olivia Brieske and Anna Dolgaard. Brieske led the way with three RBIs.
Each team scored twice in the first inning and Union Grove went up 4-3 after three innings. Waterford tied it at 4-4 in the top of the sixth.
Gamble was solid on the mound as she went the distance, allowing just five hits and two earned runs, along with eight strikeouts. The Broncos had three errors.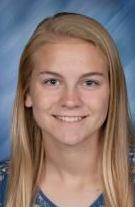 Rae Barwick and Megan Schmidt each had two hits for the Wolverines, and Barwick had two stolen bases.
Don Desotell, who became Union Grove's new head coach in December, said his team was ready to play after more than a year off because of the pandemic, especially considering the opponent.
"They were excited, because it was their rival," Desotell said.
BURLINGTON 5, WILMOT 1: Morgan Klein pitched a four-hitter and struck out 10, allowing just a run in the first inning, for a victory at Burlington Tuesday in their Southern Lakes Conference season opener.

Klein outdueled Panthers pitcher Anna Wischnowski, who struck out 12, allowed seven hits and walked three.
Strong defense and aggressive baserunning were the keys to victory, Burlington coach Valerie Auseth said.
After Wilmot scored in their half of the first inning, the Demons scored twice to take the lead for good. They put the game away in the fifth with three runs. Brianna Morris had "a great at-bat" to open the inning, Auseth said.
Molly Berezowitz had two RBIs and Abby Alan had one. Klein also went 2 for 2.
CASE 20, PARK 0: Paige Thomas went 2 for 3 with a home run and three RBIs, and the Eagles defeated the Panthers in a season-opening Southeast Conference game Tuesday at Humble Park.
Also leading the Eagles, who took advantage of nine walks, were Turner Hetland and Sam Christensen, each of whom went 2 for 3 with a double and two RBIs.
Case started four freshmen — Hetland at shortstop, Nova Zuberbuenier at catcher, Rylyn Paulick at second base and Torn Slaughter in center field.
RACINE LUTHERAN 19, DOMINICAN 0: The Crusaders scored 13 runs in the first inning of their Metro Classic Conference season-opening victory Tuesday at Whitefish Bay.
"We had a good start to the season with strong pitching and strong hitting," Lutheran coach Becky Demuth said. "Each player came out with their bats ready to go."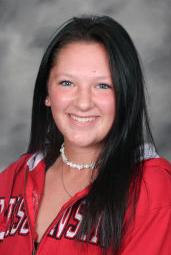 Junior outfielder Megan Walek and senior shortstop Mac Burns each recorded multiple hits with four RBIs each.
Kat Schmierer, the 2019 All-Racine County Player of the Year as a sophomore in 2019, struck out eight and walked one.
CATHOLIC CENTRAL 16, SAINT THOMAS MORE 5: Lainey Dirksmeyer had a big performance in the Lady Toppers' season opener Tuesday, leading them to a five-inning Metro Classic Conference victory at Milwaukee.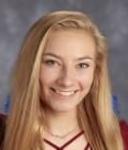 Dirksmeyer went 3 for 5 with four RBIs as the leadoff hitter.
The game didn't start well for Catholic Central, which didn't score after loading the bases with no one out and the Cavaliers scored three runs in the bottom of the first on two walks and a single.
But freshman pitcher Autumn Weis settled down, didn't walk another batter and held Thomas More to just three hits and struck out eight.
The Lady Toppers tied the game in the top of the third, then broke the game open with an eight-run fourth and added five in the fifth.
Kelly Pum and Morgan Dietzel each had two hits and Dirksmeyer, Pum, Kelsee Weis, Dietzel, Autumn Weis and Paige Kerkhoff each scored twice. Kelsee Weis walked three times as Catholic Central drew 13 walks.
Addi Schwenn added three RBIs and Dietzel, Autumn Weis and Kirkhoff each had two RBIs.
OAK CREEK 18, HORLICK 0: Junior Haily Griffin struck out 14 and fired a no-hitter as the Knights beat the Rebels Tuesday in a five-inning Southeast Conference game at Oak Creek.
The Rebels allowed five runs in the first inning and committed 14 errors in the game.
SHORELAND LUTHERAN 27, ST. CATHERINE'S 13: The Angels committed 14 errors in their season-opening Metro Classic Conference loss to Shoreland Lutheran.
Summer DeGuire went 3 for 4 with a double and three RBIs for St. Catherine's. Loretta Ochoa went 3 for 5.