After producing yet another clutch performance Thursday night, an elated Tyrese Hunter went home and contemplated what was at hand. His undefeated St. Catherine's High School boys basketball team had moved to within one victory of playing in the state tournament and Hunter, a junior All-State guard, was relishing the idea of playing for a championship trophy on the big stage.
Crawling into bed that night, he went through social media on his phone, as he routinely does before switching off the light. And then he saw the news.
Sleep would not come easily that night.
After his Case boys team moved to within a victory of its first state tournament berth since 2005 on Thursday night, senior guard JayVian Farr invited teammates JaKobe Thompson, Sentreal Gilliam and Jay Jay Rankins-James over to his house for the night.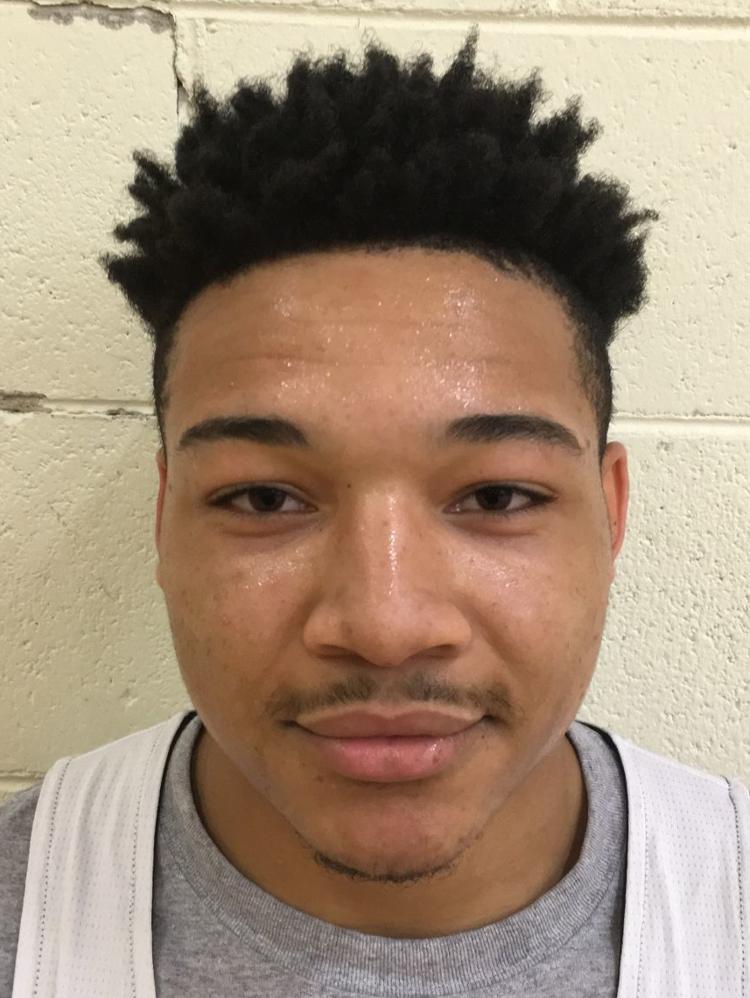 As the four joyously chatted away in Farr's bedroom, his sister, Janai appeared at the door and told them the news.
Sleep did not come easily to those suddenly deflated four boys that night.
The Wisconsin Interscholastic Athletic Association had just announced that it was ending all winter sports immediately because of concerns over the spread of the COVID-19 virus. Just like that, the dream seasons for St. Catherine's and Case, as well as so many other teams in the state, were history.
They would never have the chance to write their climactic chapter.
Of course, countless lives are at stake and this was something that had to be done. But that doesn't always register to a high school kid whose whole world is the high school basketball team he had been pouring his heart and soul into for the last four-plus months.
And Thursday night's news stung these kids as if they had been attacked by a swarm of angry hornets.
St. Catherine's had been ranked No. 1 in Division 3 all season and featured Hunter, perhaps the finest guard in the state. The Angels had just held off talented St. John's Northwestern Military Academy 67-53 in a sectional semifinal at Waukesha South.
The table was set. With three more victories, St. Catherine's would become just the sixth boys team from Racine County to complete an undefeated state championship season.
Afterward, St. John's coach Duane Mlachnik said he couldn't see any team being able to handle St. Catherine's the rest of the way. And a relieved Nick Bennett, St. Catherine's coach, said, "I'm just glad we're practicing tomorrow."
Within a few hours, it would all be over. So many dreams had been washed down the drain in an instant.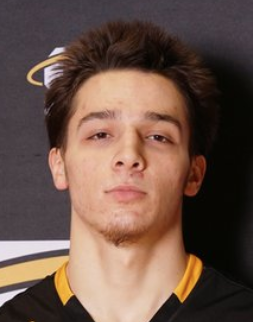 "It's really crazy," St. Catherine's senior forward Elijah Sabala said. "We knew St. John's was a really good team and we had to be at our best in order to beat them. We just had to really focus and get that win. And we were really happy to get that to help us reach our goal.
"So it was tough to come home and see that the tournament was canceled because, from day one, we had just been working so hard to reach this goal. To get so close and to just see it end like that leaves us with a big sour taste in our mouths. We're thinking, 'What if?' and 'What could have been?' "
As for Case, it had won 17 of its previous 18 games after rolling to a 66-48 victory over Kenosha Bradford in a Division 1 sectional semifinal at Milwaukee South. All that remained for Case to reach the state tournament for the first time in 15 years was Kenosha Tremper, a team it had defeated 98-76 Jan. 21.
The Eagles featured a supremely experienced and athletic team and, as coach Jake Berce said, "We were playing at a high level at the right time and the last two games especially, against Indian Trail and Bradford, our defense was the best it had been all year. Guys were locked in and they were ready for Tremper."
There was no way any of the Eagles were ready for what they were about to hear.
The WIAA had already enforced restrictions for the tournament games in response to the virus, limiting each team to 88 tickets for fans. Surely, a way would be found to limp through the last 10 days of week of the season so kids throughout the state could realize their glory days. But a spiraling world-wide health crisis changed all that.
"We were really about to go to state," said Farr, a boisterous floor leader. "We were all pumped because we got to play Tremper again and we felt we were really going to hand it to them. We were all talking about going to state. At the end of the day, I know that me and my guys would have made even more noise. We truly became a unit over these last three years."
And now these kids are going to have the rest of their lives to ponder what might have been.
Serving as a metaphor for their emptiness, classes were not in session Friday because of parent-teacher conferences. And then came the announcement from Wisconsin Governor Tony Evers that schools would be closed for three weeks starting no later than Wednesday.
So just as their basketball courts had suddenly gone dark, so were there schools.
All the cheering had become stone silent so suddenly.
How did Bennett and Berce pick up the pieces?
In Bennett's case, Friday's parent-teacher conference was a blessing in disguise. He has been teaching at St. Joseph School in Racine this season and, with no classes in session, he planned to visit his devastated players at St. Catherine's.
And then a light bulb went off in Bennett's head.
He had been chatting Friday morning with Tony Bennett, his first cousin who led the University of Virginia men's basketball team to the NCAA championship last April. This was one year after top-seeded Virginia was stunned by 16th-seeded Maryland-Baltimore County 74-54 in a first-round tournament game.
It was one of the biggest upsets in tournament history, putting Bennett and his program in the cross hairs of national criticism and ridicule. As someone who responded to that by winning a national championship 12 months later, Tony Bennett learned the hard way about recovering from an ugly situation.
Would Tony be willing to share his wisdom with St. Catherine's players, Nick asked? Absolutely was answer.
So Nick arranged for Tony to speak to his players via speaker phone in St. Catherine's John F. McGuire Gymnasium Friday. His address to the players lasted maybe eight or 10 minutes and it was an enlightening experience.
"The world works in mysterious ways and Tony Bennett talked to us about how they had a similar situation," Hunter said. "He really comforted us. He talked to us about losing to that team and how their season got done early when they were expecting more. A lot of people have been through it and you just can't sit around and pout about it. You've got to move on. It's a minor setback for a major comeback."
Hunter will at least have another season at St. Catherine's to try for another state championship. For Sabala and fellow senior starter Elijah Lambert, considered by Bennett to be the finest defensive player in the state, it's over.
"He (Tony Bennett) was saying there's more to it than basketball and to just stay positive," Sabala said. We've got a big journey in our lives and we still have a lot more to accomplish. It's something you can't control and to just keep our heads up and stay focused."
Berce texted each of his players Friday to congratulate them for their season. He also pointed out that they came just the third Division 1 public school boys team from Racine to finish its season with a victory, joining Park in 1943 and Case in '99.
It's something that will sink in with the Eagles as time goes by.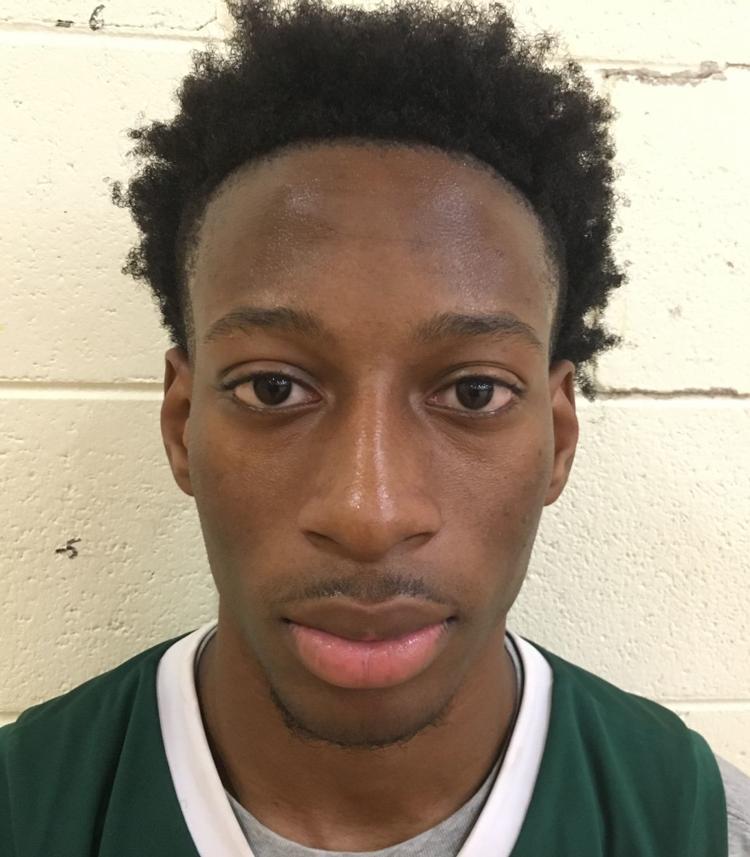 "Everything happens for a reason and you just have to take it and live with it, move and and continue to get better, keep reaching for your goals and never stop," senior forward Jay Jay Rankins-James said.
Farr, who will be playing football for Augustana University in Sioux Falls, S.D., this fall, appears well on his way to recovering emotionally.
"How am I dealing with it mentally?" Farr said, repeating the question. "I still can't believe it's true, but then again, I thought about it and there's a bigger picture. I thought about how what if one of us got sick by this virus and how that would affect our older loved ones and just the domino effect it would have. So I just have to look at the bigger picture and err on the side that it's better to be safe than sorry."
Hunter had similar feelings.
"It's tough, but, hey, you've got to deal with it," he said. "I feel that the WIAA is making the right decision in trying to keep everybody healthy. Staying healthy comes first. I don't want everybody out here getting sick.
"We want to play, but I feel the WIAA is doing the right thing."
Said Nick Bennett: "This will not define us. We were a team that got shut down during the season and that that's always going to be a part of the story. But this will not define us. It absolutely will not.
"This is a group that won every game, we had 12 of our 14 guys on honor roll and this is a group that honestly played as unselfish and united as any team I've been around."
And united, they will carry on, just as Case will.
Peter Jackel is a reporter for The Journal Times. You can reach Peter by calling 262-631-1703 or by emailing him at peter.jackel@journaltimes.com
Get in the game with our Prep Sports Newsletter
Sent weekly directly to your inbox!