Considering Racine County has long produced some of the highest-profile high school boys basketball players in the state, this was one tough assignment.
Still, I'm going to give it a go. With the sports world at a virtual standstill because of the COVID-19 pandemic, I figured now is as good of a time as any to come up with my all-decade boys team for the 2010s. This undertaking involved some agonizing decisions, but it came down to this: Everyone has an opinion and the selections on this team just happen to be mine.
So if you want to let me have it with a, "How could you pick so-and-so over so-and-so?," my contact information is at the bottom of this column. Hey, aren't good old-fashioned debates what helps make sports so fun?
I have chosen a player of the decade, four other first-team players and then a list of the best of the rest. I have limited the latter to five players.
One clarification: To be eligible, a player must have graduated between 2010-19. That means St. Catherine's junior Tyrese Hunter, certainly one of the 10 best players I have covered during the last 41 years, is not eligible for this team. He will be for whomever comes up with a team covering this decade.
Player of the Decade Jordan Fouse, St. Catherine's, 2012
The 6-foot-7 Fouse gets the nod for several reasons. He is the most recent boy to be a two-time All-Racine County Player of the Year (2011 and '12). He started on the most recent state championship boys basketball team in the county (2010). He earned first-team AP All-State honors as a senior and was third team as a junior. And he was a four-year starter for a Division I program during his time at UW-Green Bay, certainly a rare distinction.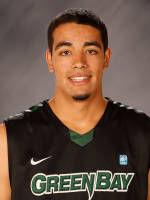 As a senior for St. Catherine's, Fouse led the Angels in scoring (16.9), rebounding (10.0), assists (4.7), steals (3.9) and blocked shots (3.6). Bob Letsch, never one to compare players, said Fouse was the finest passer he had coached in 33 years of leading St. Catherine's at that point.
But Fouse's best attribute might have been none of the above.
"Where I think he's best is on the defensive end, to be honest with you," said Eric Henderson, Catholic Central's coach at the time who now leads South Dakota State's program. "He's just so long and athletic that he could be a lock-down defender if he really, really wants to be."
The other four JC Butler, Prairie, 2018
The son of two-time NBA All-Star Caron Butler, this 6-foot-5 forward became Racine County's all-time leading scorer among boys as a senior in 2018. His 2,090 career points ranks 33rd in state history.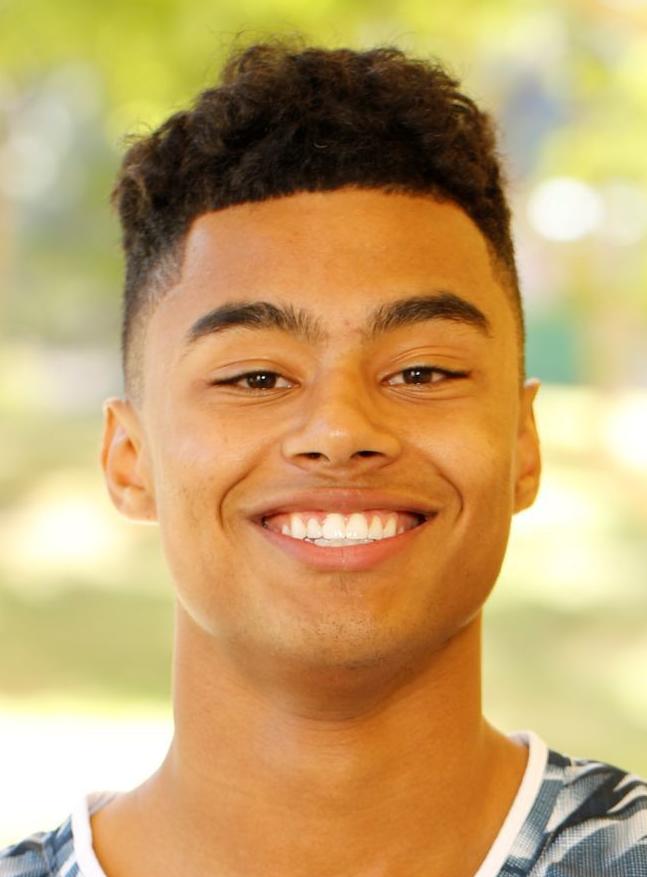 Despite playing at tiny Prairie, Butler earned first-team AP All-State honors on one of the most star-studded teams in Wisconsin's history. He was joined on the first team by AP Player of the Year Jordan McCabe of Kaukauna, who signed with West Virginia, Tyler Herro of Whitnall (Kentucky), Tyrese Haliburton of Oshkosh North (Iowa State) and Drew Blair of Stevens Point (Northwest Missouri State).
Butler, who was third-team All-State as a junior, led Prairie to successive records of 10-14, 16-9, 21-4 and 21-5. He got the Hawks to within one victory of its first appearance in WIAA Tournament as a senior, but his team went just 3 for 22 from 3-point range in a 60-50 sectional championship loss to Manitowoc Roncalli. One week later, Roncalli won the Division 4 state championship.
Whitefish Bay Dominican coach Jim Gosz, who won five WIAA state championships while leading Milwaukee Rufus King's program, perhaps summed it up best about Butler in 2018.
"We played against Butler twice this year and we played pretty darn good against them," he said. "We played well, but they took it to us and my coaches were wondering how we got beat.
"And then we picked up the stat sheet and Butler had 32 points, 11 rebounds, was 11 for 12 from the free-throw line and had four blocked shots. And then we started to blame who was supposed to be our money guy because he didn't even score in the second half and we figured out Butler was guarding him."
Koreem Ozier, Case, 2017
This 6-1 guard had scored just 94 points in high school through his sophomore season. And then he produced back-to-back offensive seasons that might have been unmatched in county history.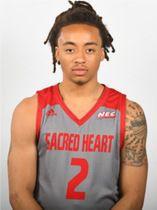 As a junior, he scored 582 points and averaged 25.3 points per game. And he went out on top as a senior with 729 points as the Eagles improved from 9-14 to 16-8. Case's all-time leading scorer averaged 30.4 points, 6.6 rebounds, 4.2 assists and 2.2 steals per game as a senior. He scored a career-high 50 points against Kenosha Tremper his senior season.
Ozier's stock has only risen since. He recently announced he was signing with Louisiana Monroe after two seasons at Sacred Heart in Connecticut. Among those programs who were reported to have contacted him before signing with Louisiana Monroe were Georgetown, Georgia, North Carolina-Charlotte and Vanderbilt.
"Maybe every 10 years you might get a guy like him," said Steve Jaskulske, Ozier's coach at Case. "He's a self-made player who spent a lot of time in the gym and a lot of time with goals in mind that he wanted to achieve. He did other things than just score. He played a total game."
Marquise Milton, Horlick, 2019
Of the five first-team players on this list, Milton is the only one who did not experience great team success as a senior. But there was a reason for that. Horlick coach Jason Treutelaar had to rebuild going into Milton's senior season after the graduation of established scorers Joe Garcia and Marcus Caldwell.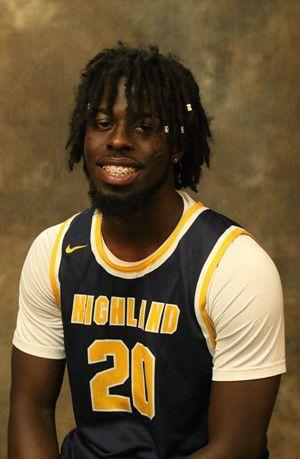 And while the Rebels only went 11-14 when Milton was a senior, this 5-11 guard did everything he could to carry his team. He led Division 1 players in the state in scoring with a 26.6-point average and also averaged 6.8 rebounds, 3.8 assists and 1.7 steals per game.
His signature moment came Feb. 1, 2019, he had scored a school-record 53 points and also grabbed 19 rebounds in a 96-82 victory over Case. Then again, maybe his signature moment came one month later, when he scored 35 points in a stunning 74-67 upset over Madison East, the top-ranked team in the state, in a sectional semifinal.
Milton, who is Horlick's all-time leading scorer, averaged 18.0 points per game for Highland Community College in Kansas.
"Marquise played his best basketball against some of the top competition in the state," Treutelaar said after Milton's senior season. "As a scoring point guard, he drew many double teams and still found ways to score and involve his teammates. His ability to deliver in pressure situations was second to none. One element of the game that goes unnoticed is his defensive game and how smart of a defender he is."
Ty Demuth, Racine Lutheran, 2012
This might be my most controversial choice given I am choosing Demuth over players who include two former Park standouts — Larry Canady, the school's all-time leading scorer, and Nobal Days, who played well as a freshman for Tulane last season. What's more, Demuth chose not to play basketball in college.
But he's still my choice. Demuth earned second-team AP All-State honors as a senior after leading Lutheran to a 26-3 record and to the brink of the WIAA Division 4 championship. One of Lutheran's victories that year was 43-40 over Fouse and St. Catherine's.
We know what happened on March 17, 2012. Sam Dekker and Sheboygan Lutheran recovered from a 61-55 deficit with 1:12 remaining to pull to within 65-64.
Then, with Lutheran leading 66-64 with 12 seconds left, Dekker frantically dribbled the ball upcourt and made a deep 3-pointer at the three-second mark. It quite possibly was the most heartbreaking finish a Racine County team in any sport experienced — especially since Racine Lutheran had defeated Sheboygan Lutheran 73-55 in a Christmas tournament during the regular season.
Though he was only 6-3, Demuth has tremendous court awareness and got the most out of his height. He averaged 12.1 points, 9.3 rebounds, 5.0 assists and 2.6 steals.
Teammate Peter Drummond once commented that Demuth was always the smartest player on the court.
The second five
DeAngelo Jackson, Case, 2014
Steve McWhorter, St. Catherine's, 2010
Peter Jackel is a reporter for The Journal Times. You can reach Peter by calling 262-631-1703 or by emailing him at peter.jackel@journaltimes.com