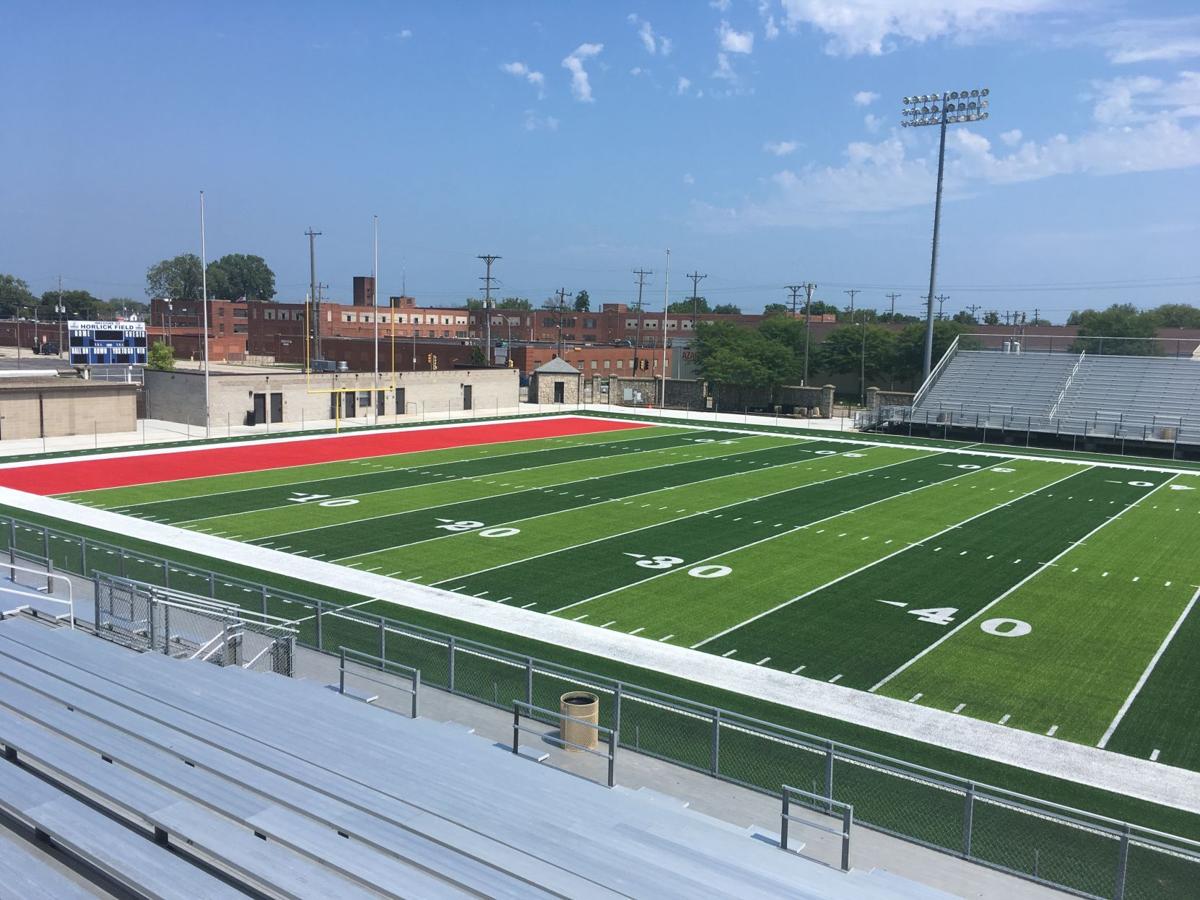 Racine is mere days away from shedding its status of being out of step with the times when it comes to high school sports facilities.
The finishing touches are being put on a renovation at Horlick Field that will have a total price tag of about $2 million. If football is played this fall, teams will be showing their stuff on a new artificial turf field that has become common in surrounding communities as well as in the nation. And just a little west at the complex, a new baseball diamond with an artificial turf infield will be awaiting city teams starting next spring.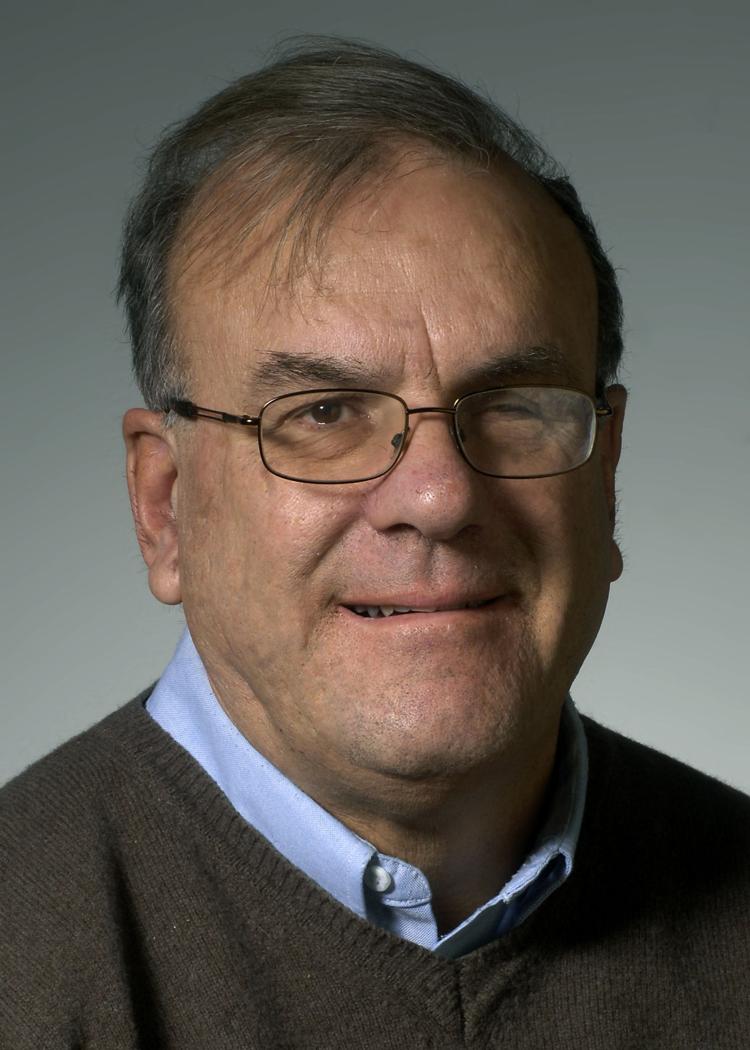 Football traditionalists may lament that the days of mudfests are over forever at Horlick Field, where icons the likes of Curly Lambeau and George Halas were roaming a century ago. One of the most remembered examples of this is that mudbath of a national championship game between the Racine Raiders and Brooklyn Mariners that 6,300 rain-soaked fans witnessed the night of Nov. 26, 1988 (the Raiders won 5-3).
But those who feel classic images of mud-caked players battling it out is a part of football will likely be dwarfed by another crowd. This crowd consists of fans who were tired of seeing Horlick Field battered for the balance of a season after the first heavy rainfall each summer.
Dan Miller, who led St. Catherine's to the WIAA Division 4 championship in 2018, certainly is looking forward to the new digs in this city. For the last several seasons, Miller has taken his Angels on the road during the postseason to either Union Grove or Kenosha Bradford, both of which feature artificial turf.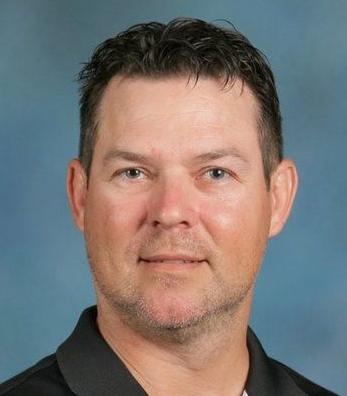 So did Racine Lutheran coach Scott Smith, who took his team to both Kenosha Indian Trail and Union Grove the last few years. In fact, when Tyler Tenner became the all-time leading rusher in state history last November, he set the record on the artificial turf of Union Grove's field.
"I love it," Miller said. "That's exactly what we've been asking for for years. I'm excited how the field looks. I love the dark and light green alternating combination there.
"Really, I think it just enhances the tradition of football at Horlick Field. I get the natural grass guys and their thoughts behind that. But the turf just really sets it off. It's a state-of-that-art facility, especially with the baseball field being turfed up as well."
Horlick coach Brian Fletcher, who in 2017 led the Rebels to just their third perfect regular season in the program's history, has similar thoughts.
"Horlick Field has always been an iconic field," he said. "There's a lot of rich history and tradition at that field and I think the turf has just upgraded that facility tremendously. It really gives our kids and our community something that they can be proud of."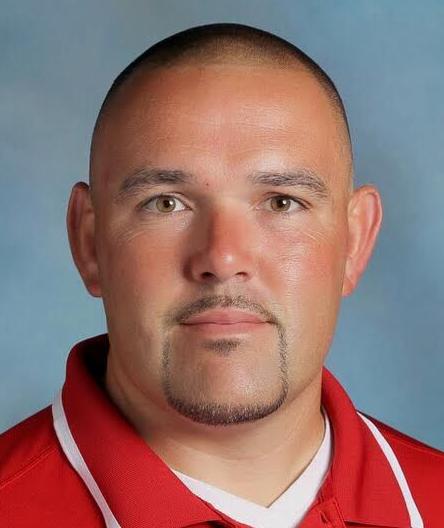 When the $1.2 million Hammes Field at Case High School officially opened the night of Aug. 27, 1999 with a season-opening doubleheader involving Case and Horlick in separate games, Racine received a badly-needed nudge into the 21st Century. That field has natural grass to this day, but it was something new and exciting at the time.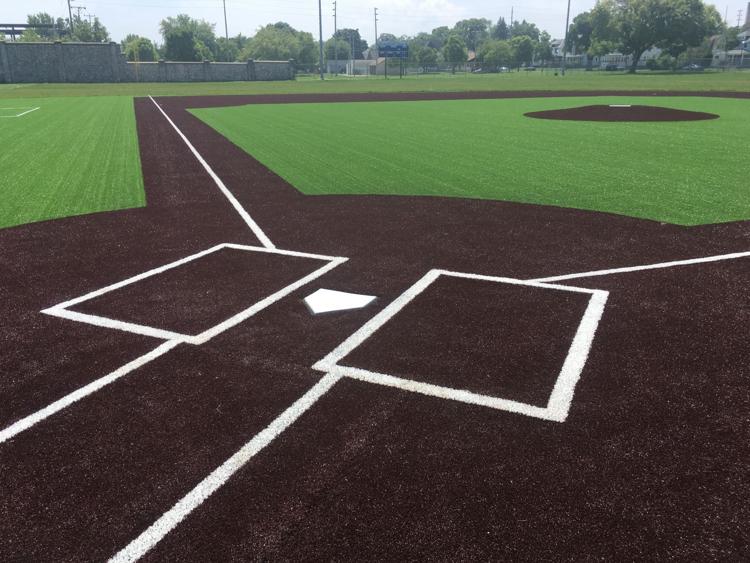 Horlick Field was showing its age even then. Hammes Field offered a modern facility with easy access from Highway 20. After so many years, Horlick Field was being pushed to secondary status in this community, illustrious history and all.
It's a whole new ballgame 21 years later. Horlick Field has been reborn into a facility that some people already think can match up against any football field in Southeastern Wisconsin. Meanwhile, the new Pritchard Park field, which also features an artificial surface, is ready for action on the south side of town.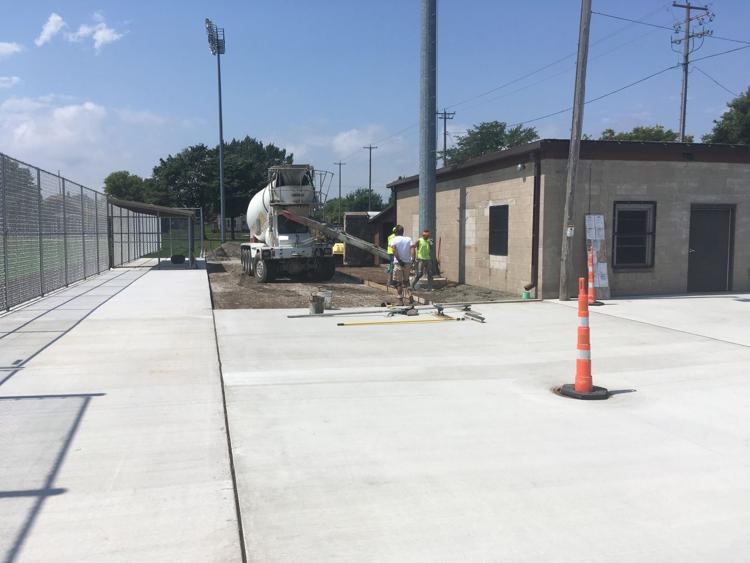 Think about this: Horlick Field will remain the home field for Horlick, St. Catherine's and Racine Lutheran. Pritchard Park will become home field for Park. And Case will have Hammes Field all to itself.
There's a similar arrangement for Tremper, Bradford, Indian Trail and St. Joseph in Kenosha. And now their neighbors to the north have finally caught up.
"I think pride — that's what comes out of this," Miller said. "When you're in a city where you're going to different places out of the county and you're seeing different facilities that have been updated and renovated and built, you kind go, 'What about us?'
"Knowing that we have two fields that have been turfed up — I also saw Pritchard Park and that's looking really nice, as well — now we can go punch for punch with having great facilities in Racine."
Assuming football is played starting in September — that remains questionable because of the COVID-19 pandemic — a new world awaits Racine football players.
We can only wonder how much more all-time Racine greats the likes of Brent Moss, Johnny Clay, Da'Shaun Brown and Tenner might have accomplished playing all of their home games on the fast track of artificial turf.
But a new generation of players are about to get that chance. And they will almost certainly love the experience.
"Here's a little story I heard from the guy from AstroTurf," said Bob Rafel, Parks and Facility Specialist the Racine Parks, Recreation and Cultural Services Department. "Ron Grall is the parks director over in the City of Waukesha. Ron Grall looked at our baseball field in Racine and said, 'I want that in Waukesha.'
"So that tells you we've got the best here and they're copying us now."
The plan has been ambitious. It started in 2019 when artificial turf was placed on the infield of the baseball diamond just west of the football field. That project, which cost about $500,000 that was paid for with City of Racine money, also features efficient drainage for the infield.
That means a scheduled game could still be played even within hours of a heavy rainfall. In the past, postponements piled up during a typically rainy spring in this area.
"There was a significant amount of drainage put in prior to the field being installed so we could drain the field," said Al Jeske, engineering technician for Nielsen, Madsen & Barber, a Racine firm which handled the project management and design. "That was pretty evident last Monday with that approximately six-inch rainfall we had. The next day, the whole system had drained out dry."
Most of the work with the baseball diamond was completed last November. Outfield grading in June completed the project.
Work shifted to the football field in May with the installation of state-of-the-art artificial turf that features pulverized rubber pellets and silicon sand. Concrete was also poured from the main entrance on High Street to all the way around the field. It also extends to the maintenance garages to the north of the baseball field.
All that remains to be done, according to Rafel, is the installation of some fencing on the northwest corner of the field and a $45,000 speaker system that will conform with the American Disability Association standards.
The total project for the upgraded football facilities cost about $1.4 million. The Racine Unified School District covered $1 million of that cost with the balance being paid by the city.
Joining Nielsen, Madsen & Barber with the project were two firms. A.W. Oakes & Son, Inc., a Racine excavating contractor, did the concrete work. And Buteyn-Peterson Construction of Sheboygan handled the general contracting.
After all these years, Racine is no longer that city with out-of-date facilities.
"I think it's comparable to work we've done and have been associated with for the Kenosha schools and Union Grove," Jeske said. "I think it's at that level.
"It's probably a little nicer facility because of the the history of the park, the field itself. We finished up the baseball field this year, so now it has a joint use."
Eagles get pumped up

Color guard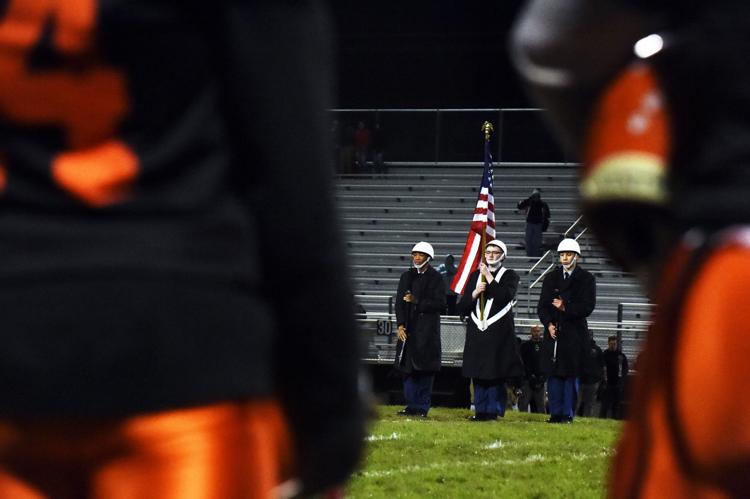 Opening kickoff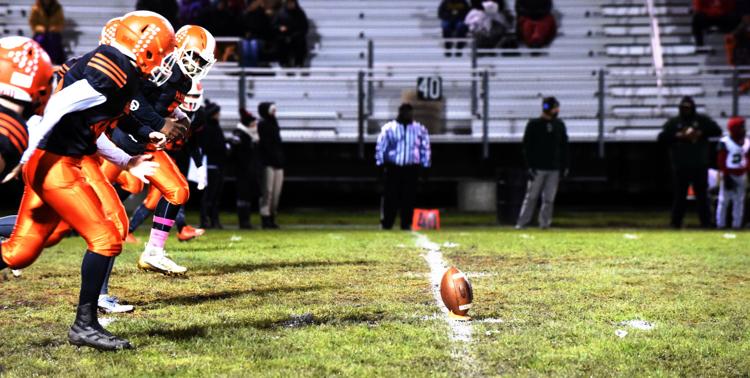 Muddy conditions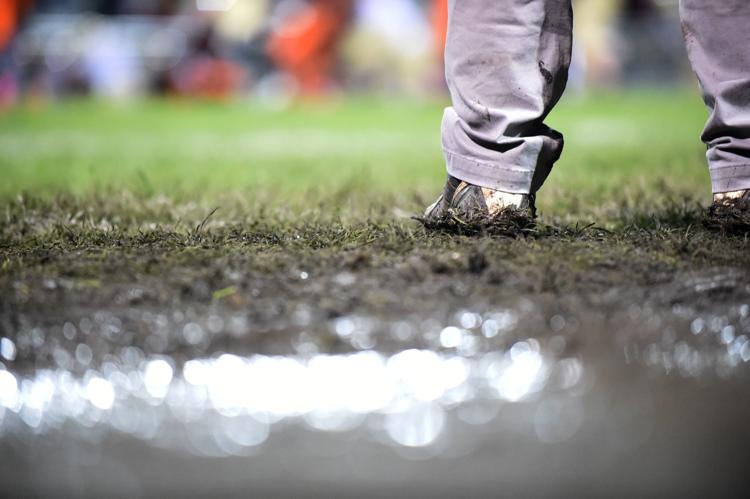 Trying to find the gap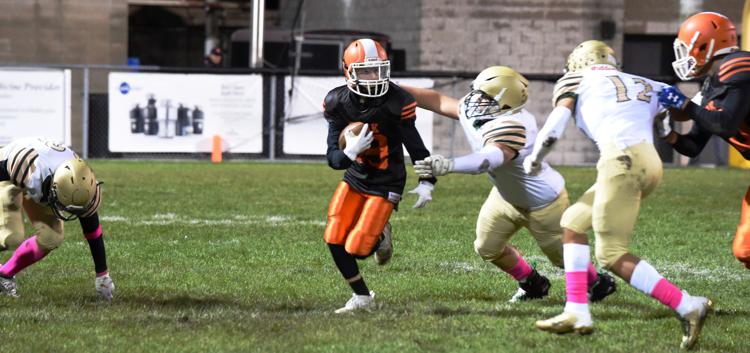 Blocking wins rivalries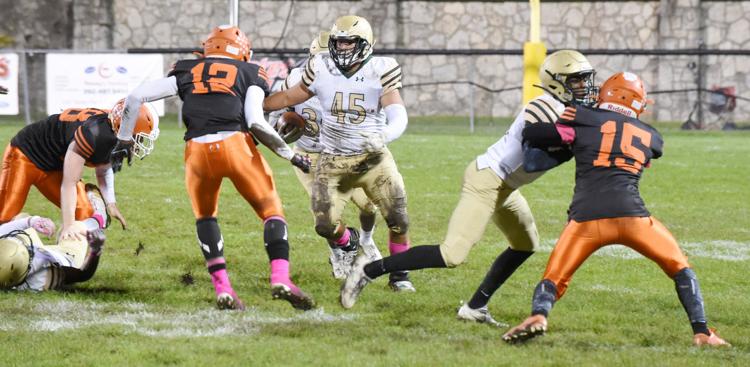 Escaping the pocket

At the ready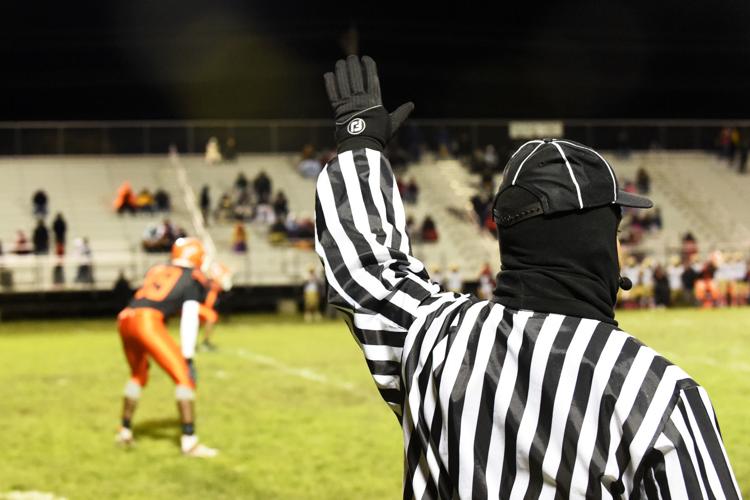 Coach Danny Hernandez on the sidelines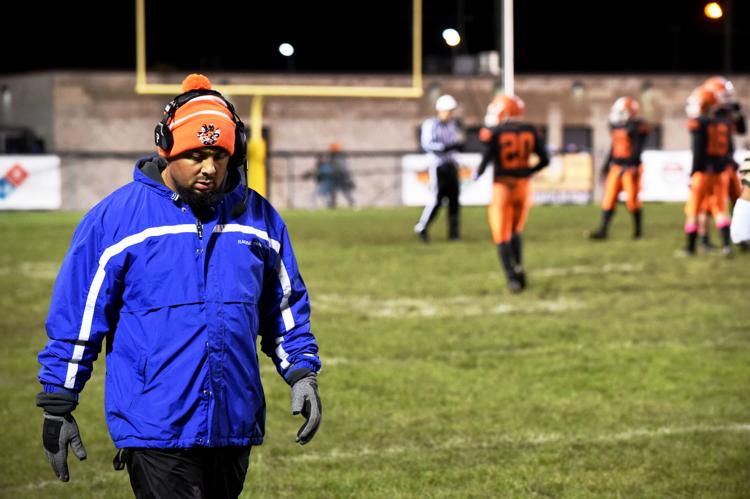 Senior Terry Gamble waves to the crowd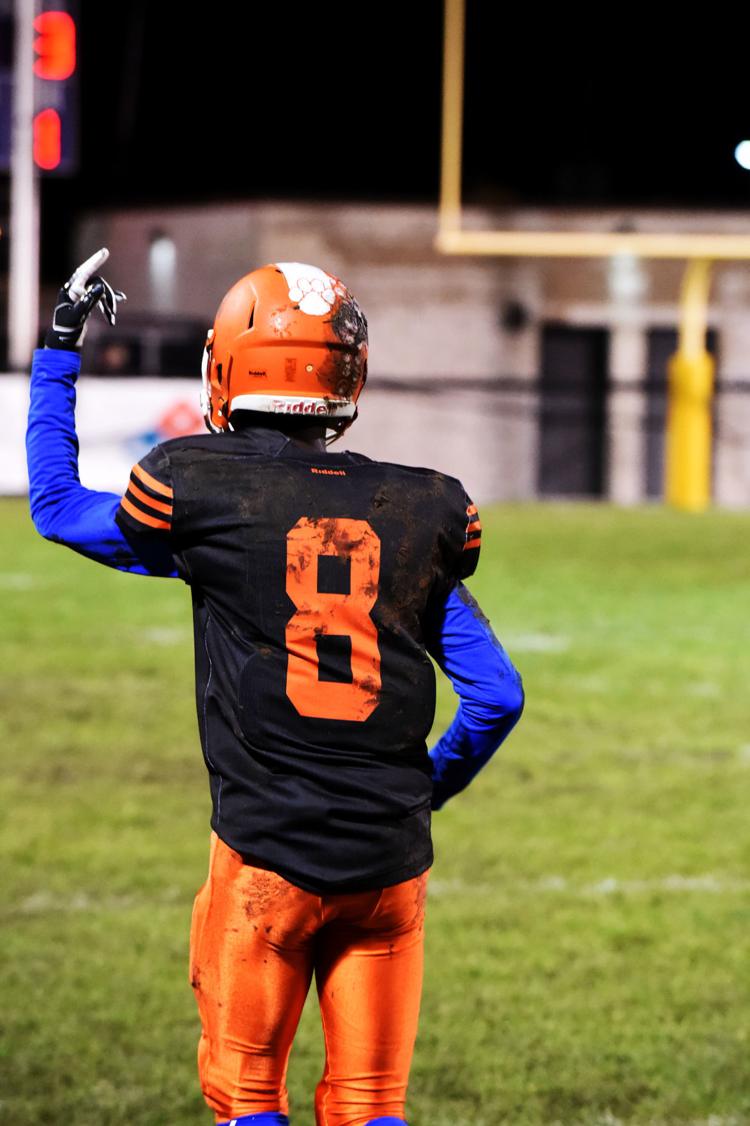 Park Senior Willie Adams has the ball, Case's Jayvian Farr looks to stop him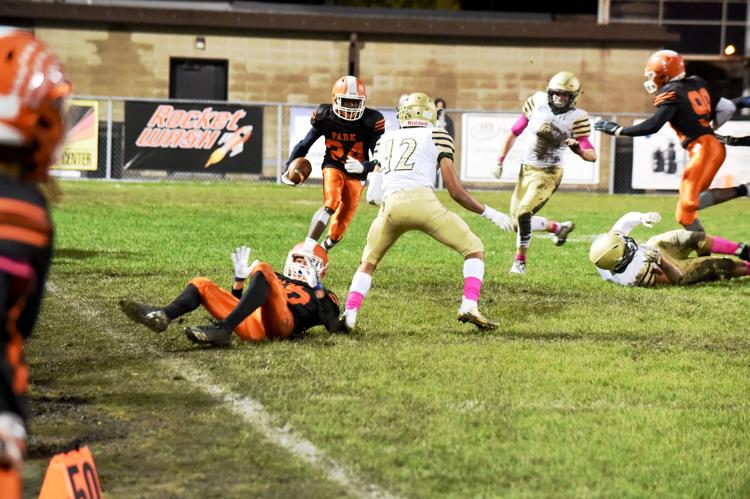 A Case extra point about to be blocked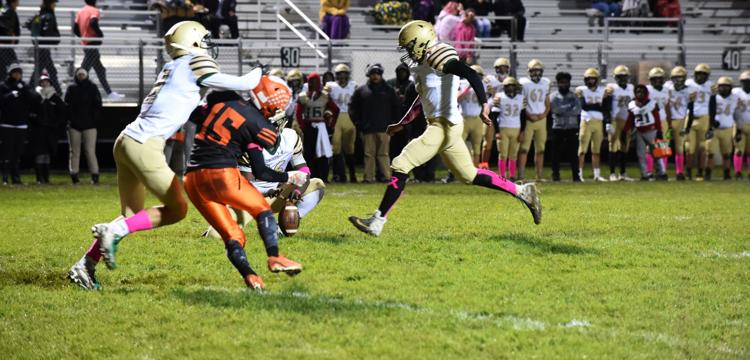 Caleb Gilliam falls on a blocked punt

Forced out
Looking to throw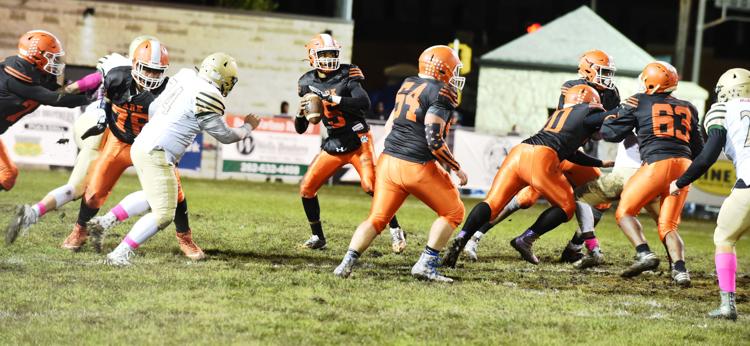 Just out of reach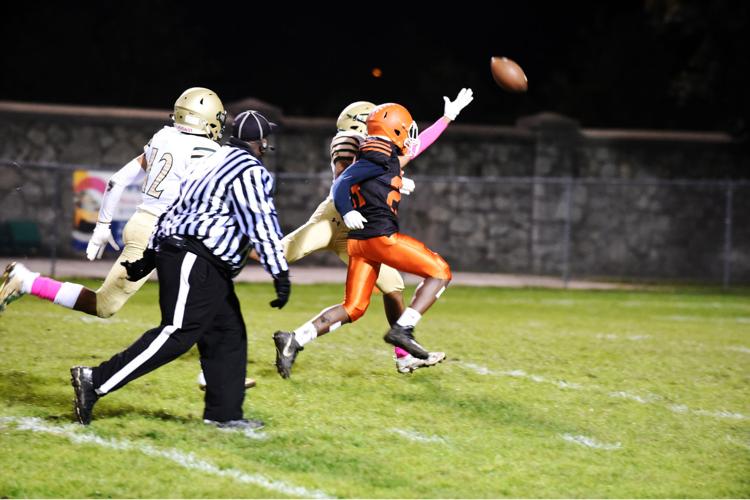 Punting it away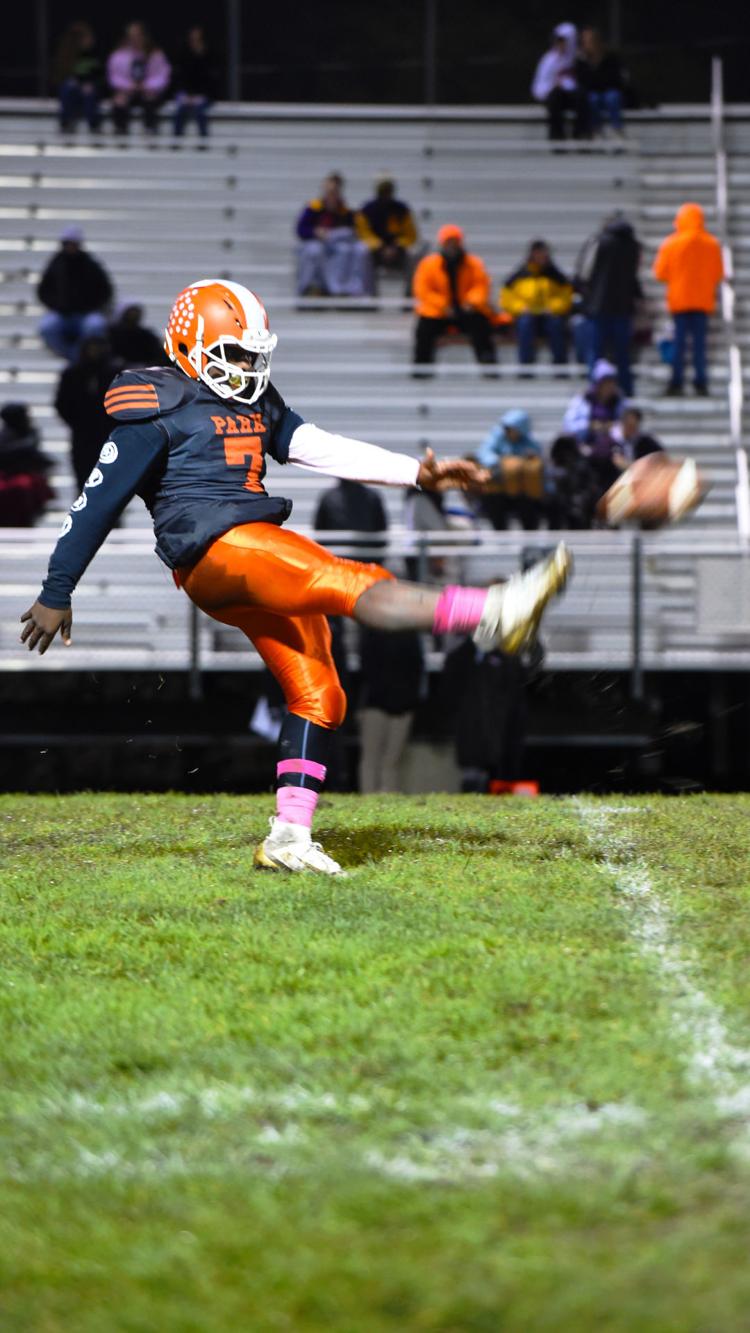 Into the second level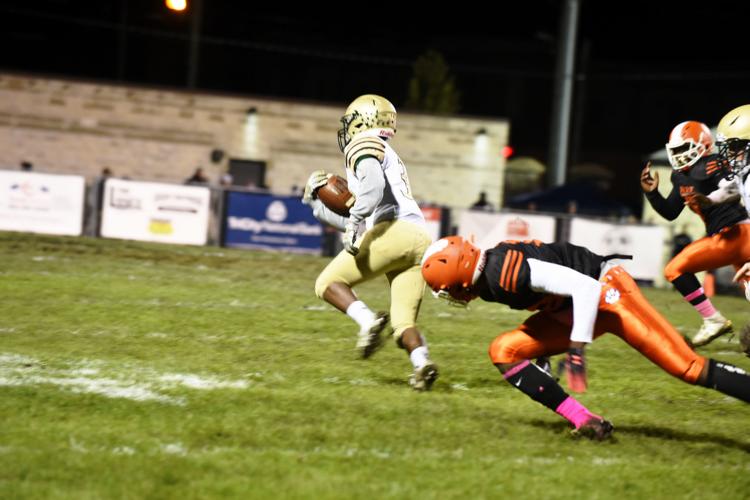 Ready for the snap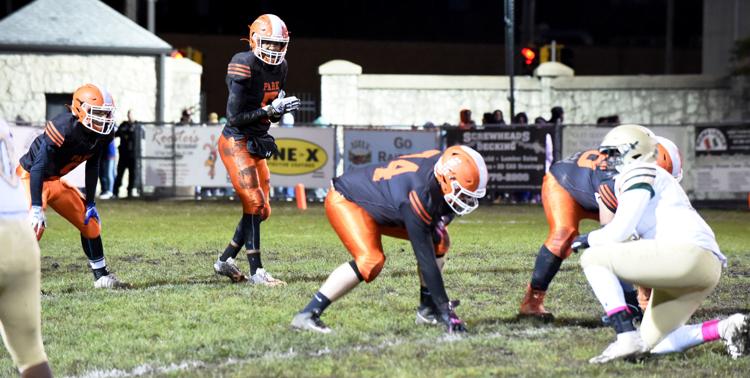 Conference with the coach
Park fans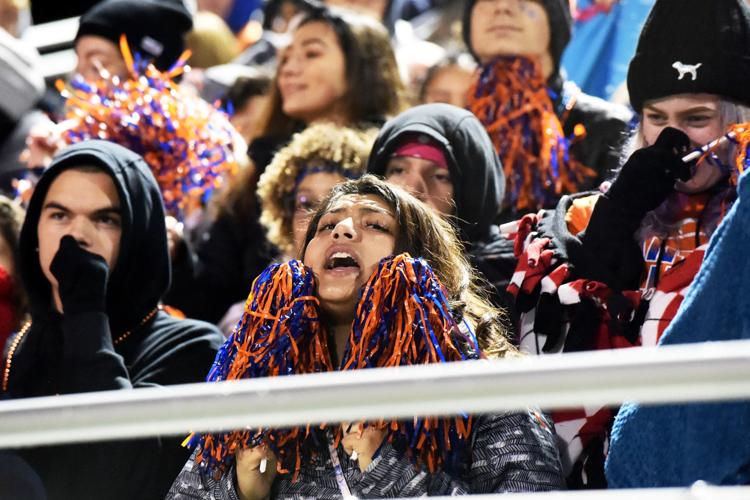 Pawprints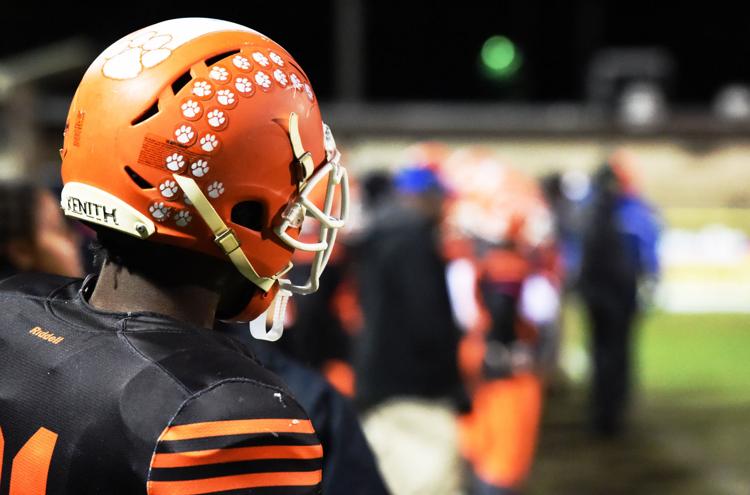 Park's Jayvian Farr (12) congratulates Ian Tremmel on well-played defense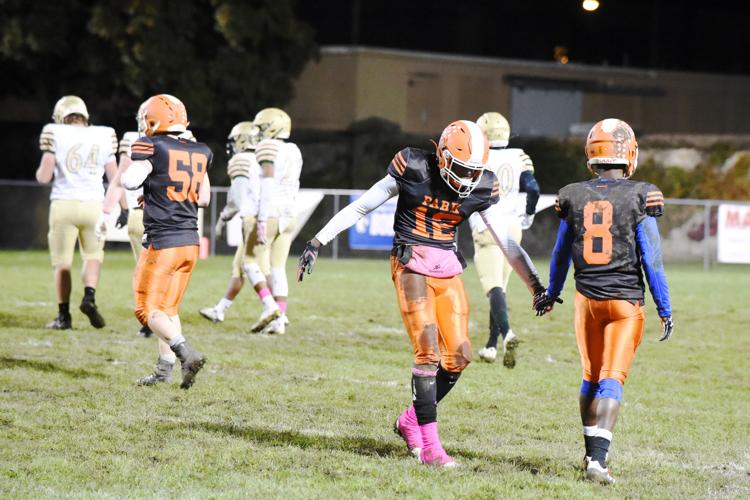 Calm before the snap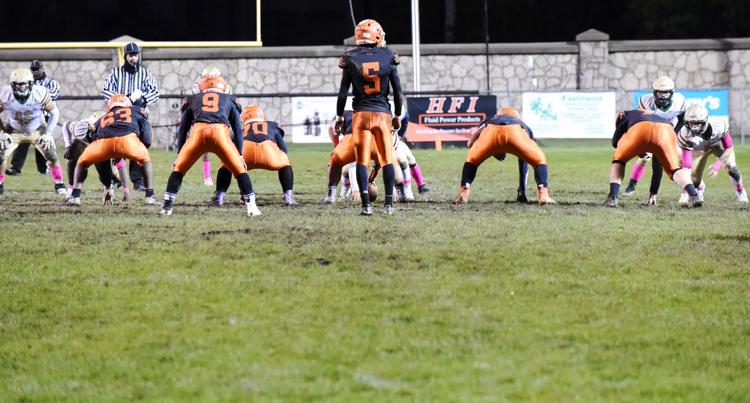 A quick timeout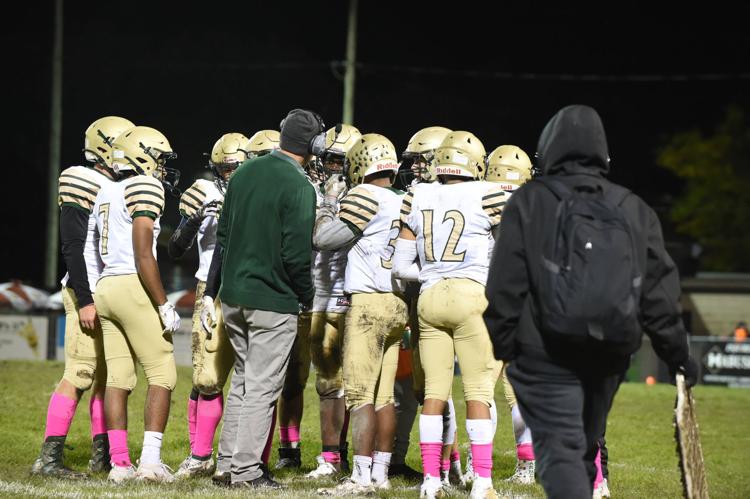 Taking a breather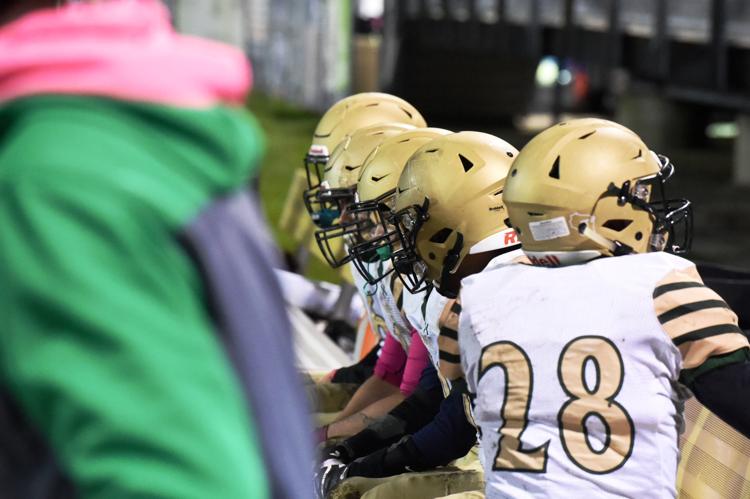 Diving for the deep throw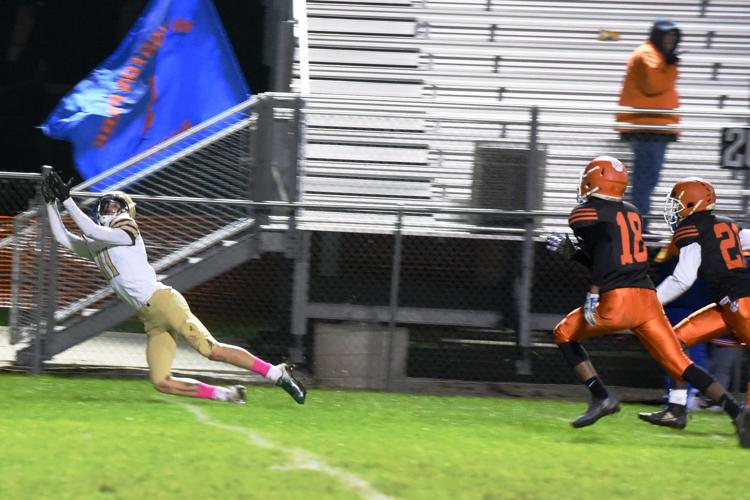 Hut hut!
Mud-covered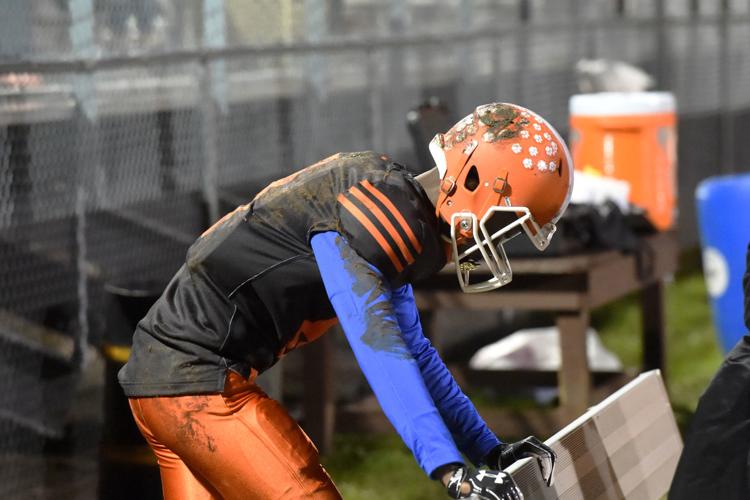 In the middle of the pile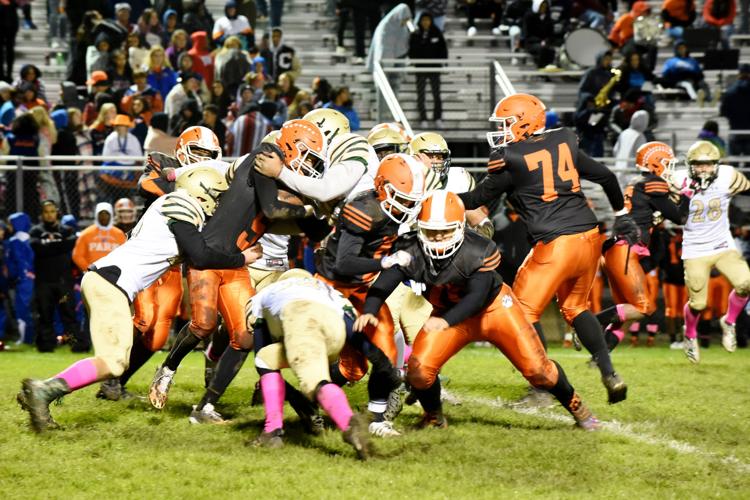 Case fans on Pink Out night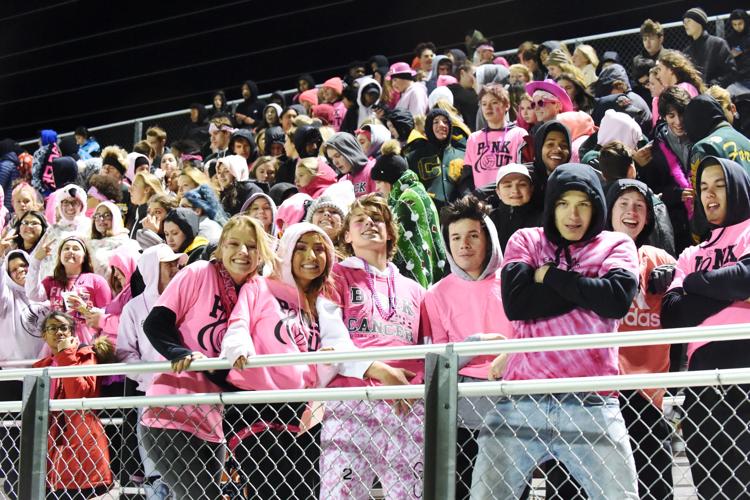 Finding space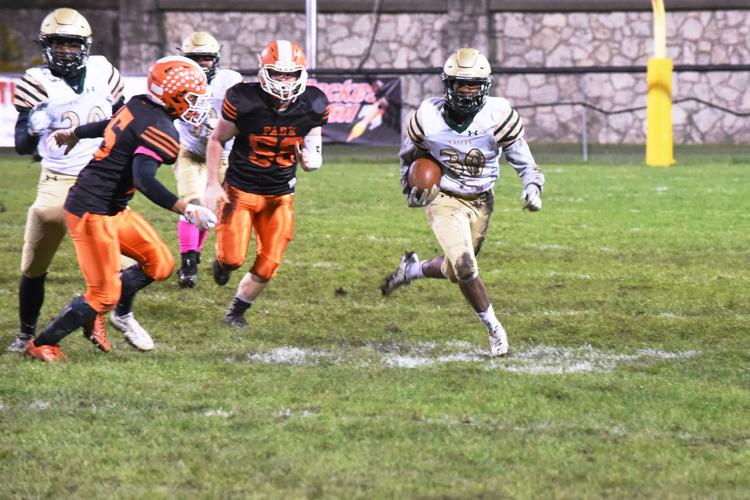 Gridiron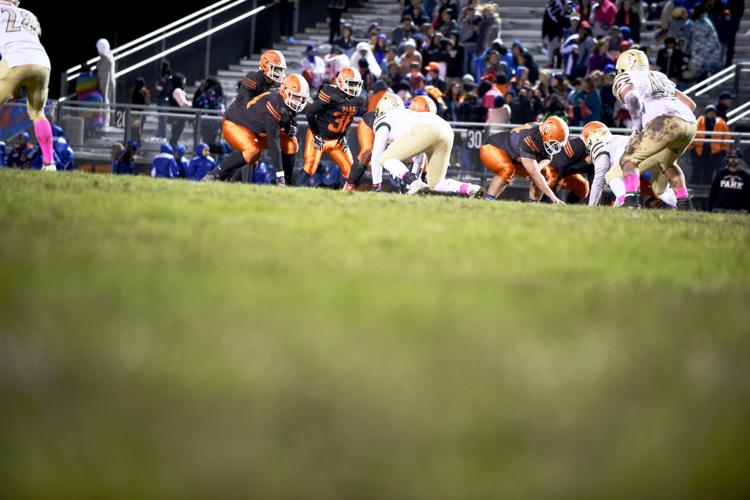 Park fans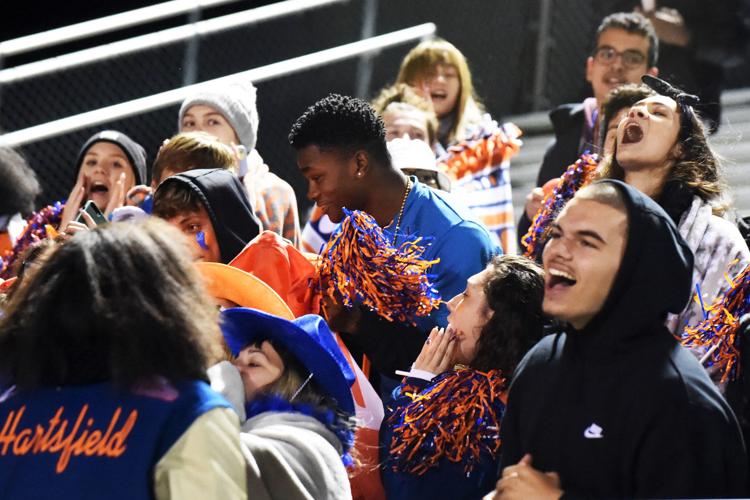 Peter Jackel is a reporter for The Journal Times in Racine. You can reach Peter by calling 262-631-1703 or by emailing him at peter.jackel@journaltimes.com