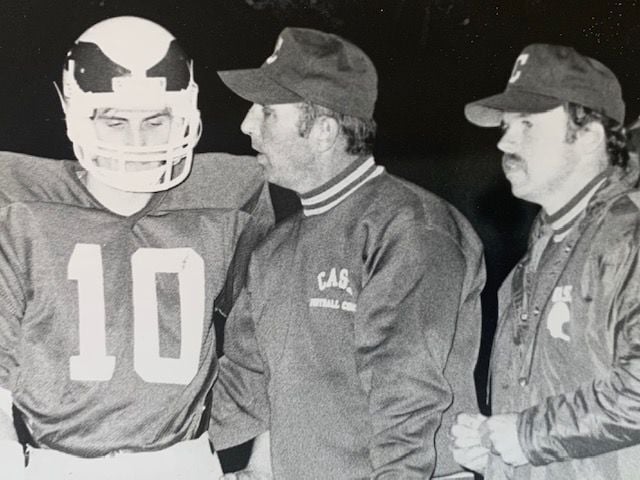 Leaning back at his desk in the dimly-lit, stuffy and claustrophobic office he had for years, Gene Veit made a proclamation to me one afternoon around 1994. An informal chat with a coach who used to scare the heck out of me with his drill-sergeant intensity and occasional flashes of temper had turned to his 9-1 Case High School football team from 1980 and Veit became wistful as he reflected.
"When that season was over, I told those kids that they are the standard by which all other Case teams will be measured," Veit said with conviction in his voice.
Not necessarily disagreeing, I still challenged Veit a little. His 1983 team, which went 7-2 behind first-team All-State running back Tony Jones, kept getting better and better as the season progressed. But in those days, the playoff field was so much more exclusive than it it today and those Eagles sadly turned in their equipment after their final regular-season game.
Other Case teams came to mind that afternoon, especially the 1986 and '87 editions, but Veit remained resolute. Those 1980 Eagles represented a high-water mark for him.
Starting at quarterback on that team was Glen Kuiper, who was somewhat of a celebrity in Case's corridors in those days. His brother, Duane, was the second baseman and captain of the Cleveland Indians at the time. By extension, Glen was a star in the eyes of his peers in high school and Veit, who had coached Duane 13 years earlier, understood that.
"I think he was conscious of my last name," Kuiper said. "He told me that one time and I always remembered that. He said, 'Listen, people are going to look at you differently. You need to know that. They're going to expect different from you.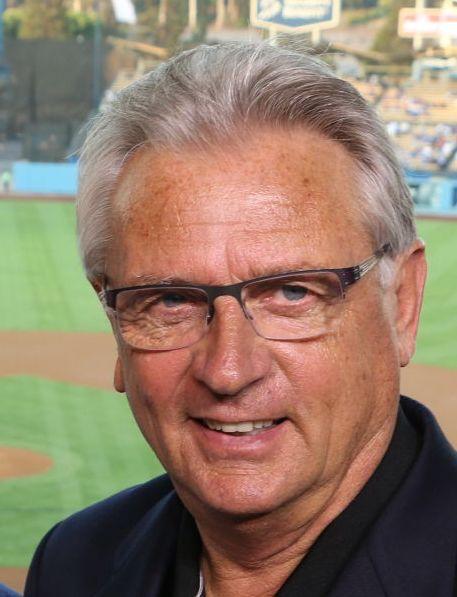 "I think what he was saying was not so much, 'You need to play better,' but, 'You need to act the right way.' He knew what was going on with me."
Duane has said that Glen was the finest athlete among the three Kuiper brothers. And when Glen took control of the Eagles' wishbone offense in what was his only season as the starting quarterback, good things happened — things that are still unprecedented in the history of this program.
But Veit never treated Kuiper as a star, anymore than anyone else on the Eagles. He saw him as just another player on a team that stressed unity and a one-for-all, all-for-one mindset. Even though Case came within one victory of playing for a state championship that season, the teamwork perspective is what mattered most to Veit, not so much what remains the best record in the program's history.
Kuiper, who is in his 17th season as voice for the Oakland Athletics for NBC Sports California TV, understands why Veit felt that way four decades later.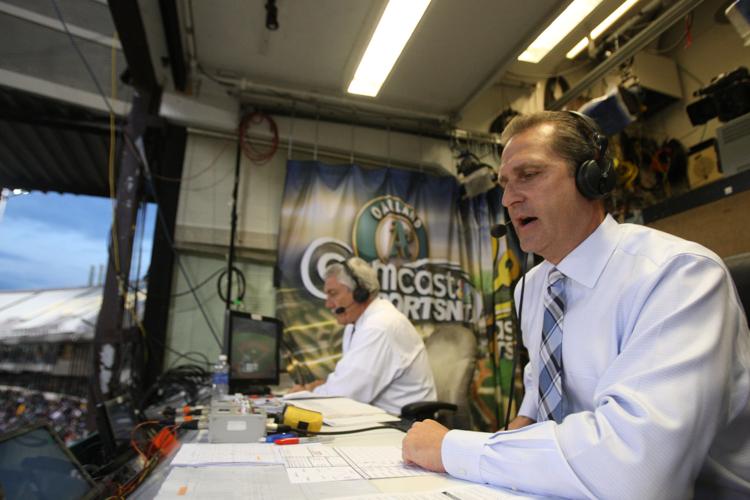 "The guys on the team were all pretty good friends and he saw that going in," said Kuiper, who at 57 is 13 years older than Veit was during that 1980 season. "He knew all of our parents, he knew we were good kids and he knew we were dedicated. Back then, being a Case Eagle was a big deal. You were proud to be a Case Eagle."
Case was coming off a 3-6 season in 1979 and returned just five lettermen — Kuiper, halfback Ken Heffel, fullback Joe DeMark and linemen Randy Ross and Mike Betts. That was not out of the ordinary for Veit, who strongly prioritized playing seniors during his 29 years as Case's coach.
But a development prior to that season catapulted the Eagles into the role of conference favorites. In a decision that is still baffling 40 years later, city rivals Case, Park and Horlick were realigned into separate conferences starting with the 1980 season. That ended their rivalries until 1983, when common sense returned and all three schools were placed into the Suburban Conference.
Case was moved to the Parkland Conference, which was not known for its excellence in football. Members of that conference included Muskego, Oak Creek and Mukwonago, which would become state powers years later, but that was a long way off in 1980. What's more, Case had the largest enrollment in that conference in those days, enhancing its role as favorites all the more.
"If you ask anybody in our league who's favored, I'm sure they'll all say Case," Veit said in August 1980. "All that talk doesn't bother me, but I am concerned that my players will believe what they hear and that would be dangerous."
Veit's concern turned out to be unfounded. Following a season-opening 30-0 victory over New Berlin West, Case rallied from an 18-7 fourth-quarter deficit to defeat Greendale 28-18 on Sept. 12. Kuiper rushed for two touchdowns in those decisive final 12 minutes at Greenfield.
"It was in the afternoon and it was muddy," Kuiper said. "It was a slop game and we were in big trouble. But we clipped off three touchdowns fairly late in the game and I remember thinking, 'Oh, that was really close.'
"And I think he was really proud of us because we did not play very well that day. But when we absolutely had to, we played well, even if it was for a short time. And I think he saw something in us."
During the last four decades, Kuiper would see so much in Veit. A reserve quarterback for Iowa when the Hawkeyes played in the January 1957 Rose Bowl, Veit was old-school tough with a commanding baritone voice who could immediately silence a group of rowdy teenagers by merely walking into the room.
Kuiper chuckles when he recalls that Laura Veit, one of Gene's daughters, was one of the most popular members of his class. Yet, players were afraid to talk to Laura because they were so intimidated by her father.
Yet, Veit also had a soft side and a deep sense of fairness with his players. Any kid who was dedicated to the program and gave a maximum effort was firmly in his good graces.
Occasionally, Veit dealt out some harsh lessons. And not even having a brother in the major leagues exempted Kuiper from Veit's wrath when the coach felt it was warranted.
"I remember my junior year, I was playing defensive back and I got beat for a touchdown and he called me over," Kuiper said. "He also coached the defensive backs and he asked me what happened. He knew I screwed up and I made some excuse and he was p——-! He was mad that I didn't own up to it.
"He said, 'You're going to make excuses? That's why I don't play juniors! Go sit down!' And I just remember I was panicked because I was thinking, 'I'm never going to play again! Never!' He made me sit there for awhile and I was convinced I was never going to play again for the rest of the year.
"But he put me back in again. And I remember thinking, 'Don't do that again.' And it wasn't, 'Don't give up a touchdown again.' It was, 'Don't make an excuse again.' That's what he was mad about. I had blamed it on someone else and he was not happy with that.
"You were going to play by his rules. But if you did that and he liked you as a kid, you were set."
Everyone played by Veit's rules during the 1980 season. Following that close call against Greendale, Case gained momentum. They breezed to a 29-6 victory over Muskego, which, 40 years later, is the two-time defending WIAA Division 1 champions. Kuiper led a 95-yard drive and scored the game's only touchdown in an 8-0 nonconference victory over Antigo (which had won state championships in 1976 (a 6-0 victory over Horlick) and '78 and would win another in '82.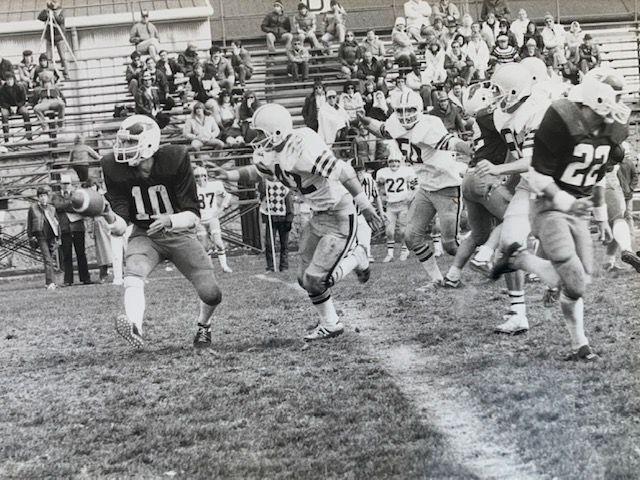 While it wasn't necessarily by design, Kuiper put up big numbers each week. He rushed for 110 yards and a touchdown on just eight carries in a 29-0 victory over Greenfield Oct. 4. One week later, he rushed for 104 yards and three touchdowns on 12 carries in a 34-0 victory over Oak Creek.
Victories of 40-6 over New Berlin Eisenhower, 32-6 over Mukwonago and 21-12 over St. Francis completed the Eagles' regular season. Veit, a hard-to-please coach who rarely passed around compliments, stepped closer to Kuiper during the final minutes of that game against St. Francis Nov. 1 at Horlick Field.
"I'll never forget this and it's just something that hung with me because he didn't do it much," Kuiper said. "We were winning the last game of the year to get us to the postseason. There was a little bit of time left and I was standing by him on the sideline. He pulled me a little closer to him and he shook my hand.
"That doesn't seem like a big deal, right? But he just didn't do that with kids. But he shook my hand so nobody would see it and he said, 'You've done a great job this year.' You felt that after all the time you put in for three years, that made it all worth it."
In those days, only four teams in the state qualified for the Division 1 playoffs. One year after going 3-6, the Eagles were in that select group with three other undefeated teams — Wisconsin Rapids, Superior and defending state champion Kenosha Tremper.
Case drew Tremper, which had a 21-game winning streak behind senior quarterback Marc Hujik. The 5-foot-8 Hujik earned first-team All-State honors that season after 13 of his 39 completions went for touchdowns and he also rushed for 235 yards and seven scores.
Hukik brought his mighty Trojans to Horlick Field the night of Nov. 7 for a state semifinal attended by an estimated 5,000 fans. The Trojans controlled the ball for 13 of the game's first 14 minutes and ran away with a 35-8 victory.
One week later they defeated Wisconsin Rapids 19-6 for their second straight state championship.
"We knew we had our hands full that night," Kuiper said. "They ran out of the locker room and it looked like a college team! We were like, 'Oh boy ..."
Fourteen years later, Veit retired after 29 seasons as Case's varsity coach (seven more head coaches have led the program since then). He retired with a 118-106-7 record and no playoff victories, but that truly didn't matter to Veit.
"I don't judge my career by the number of wins and losses," Veit said in April 1995. "I judge it by the type of program, the types of things we tried to teach and the success we had in teaching it."
Veit, who died of cancer in 2002 at the age of 66, continued to teach his players even after that demoralizing loss to Tremper.
"He wanted to win and all that, but he wanted to teach character and how to handle things the right way," Kuiper said. "So we got beat pretty bad by Tremper in the playoffs on Friday night and he tells us on Saturday morning, 'Here's the deal, guys. We're going to make a giant poster and we're going to wish Tremper good luck in the state championship game from the Case Eagles.'
"We're like, 'OK, really?' Then he said, 'The seniors are going to bring it to Tremper on Monday afternoon and you're going to stand in front of their team and give it to them.' These are the guys who pounded us the night before!
"We said, 'Come on, coach ..." And he was like, 'Nope! This is the right thing to do. They beat us and we're going to show class. You guys will wear your letter jackets and you'll wear them proud. You'll make Case High School proud and you'll go down there and do that."
That was the 1980 Case football team — classy until the very end.
It was Veit's ultimate vision for a football team. And Kuiper was among those leading the way.
Eagles get pumped up

Color guard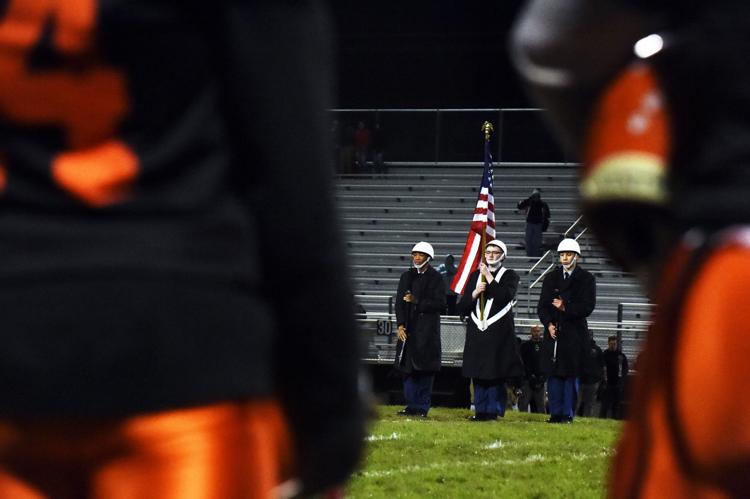 Opening kickoff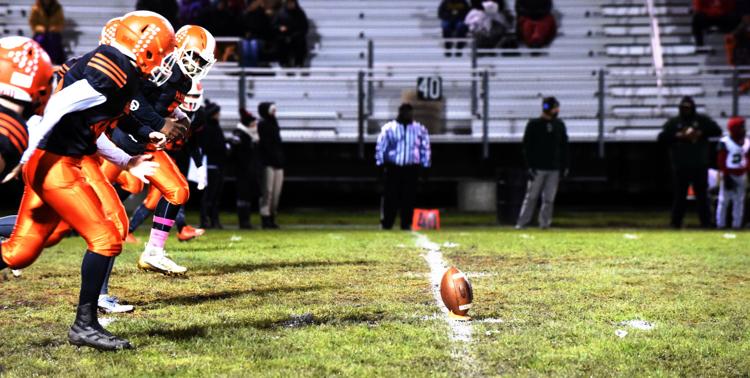 Muddy conditions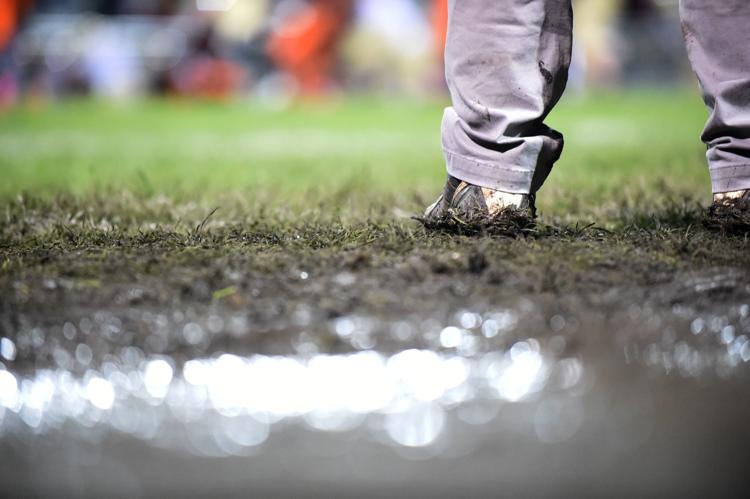 Trying to find the gap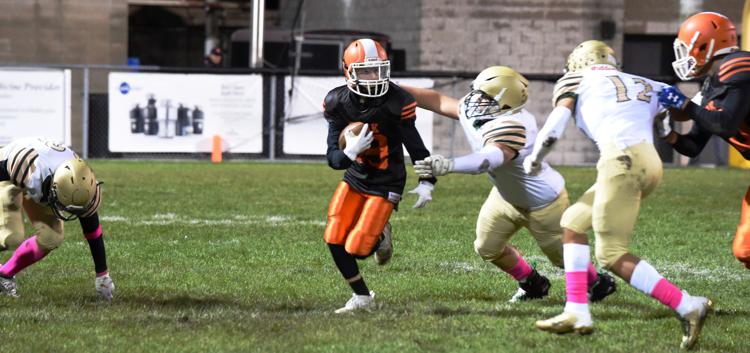 Blocking wins rivalries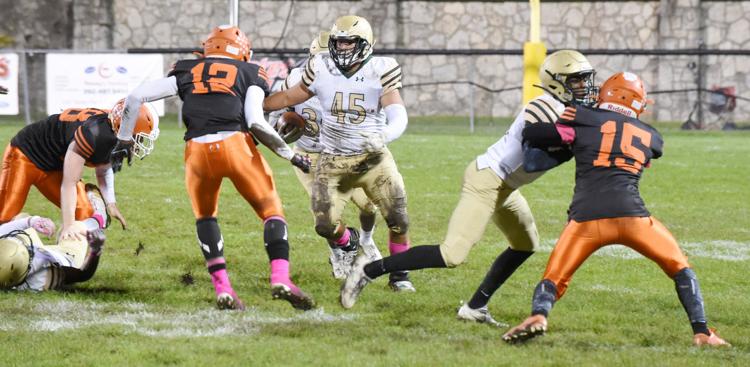 Escaping the pocket

At the ready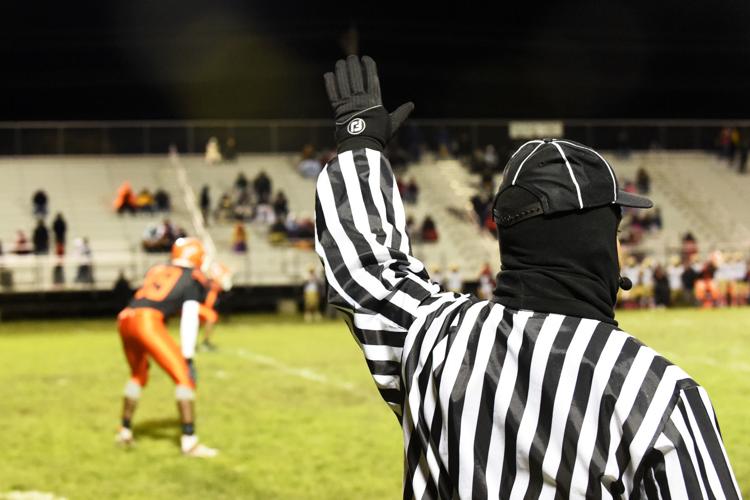 Coach Danny Hernandez on the sidelines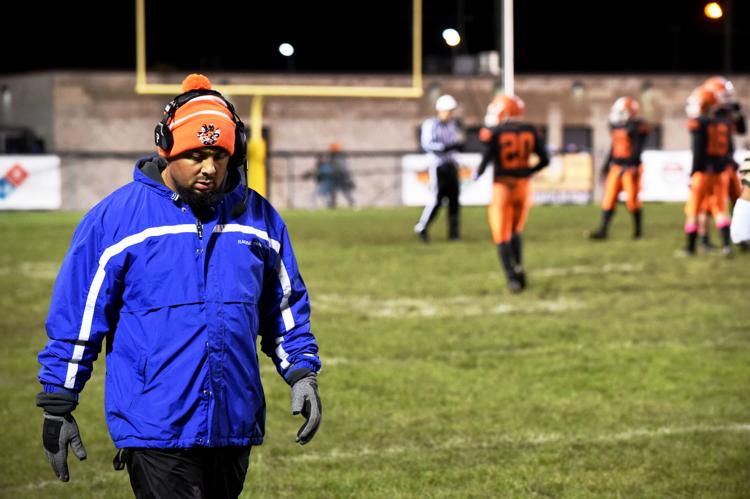 Senior Terry Gamble waves to the crowd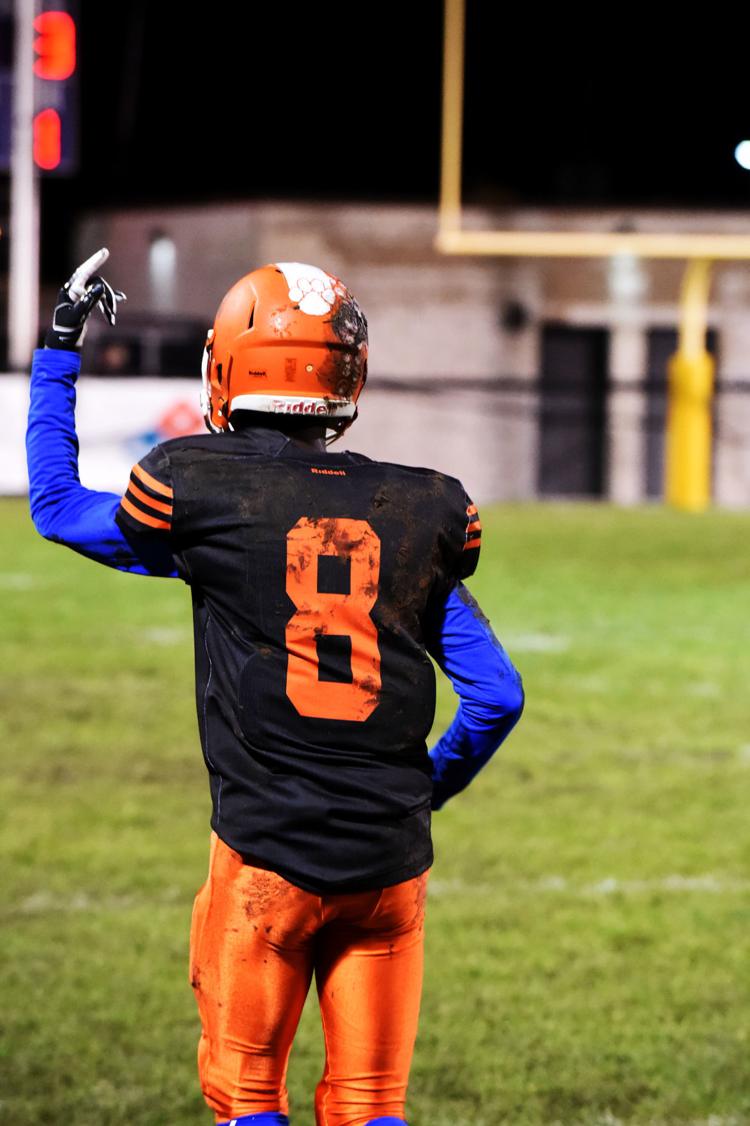 Park Senior Willie Adams has the ball, Case's Jayvian Farr looks to stop him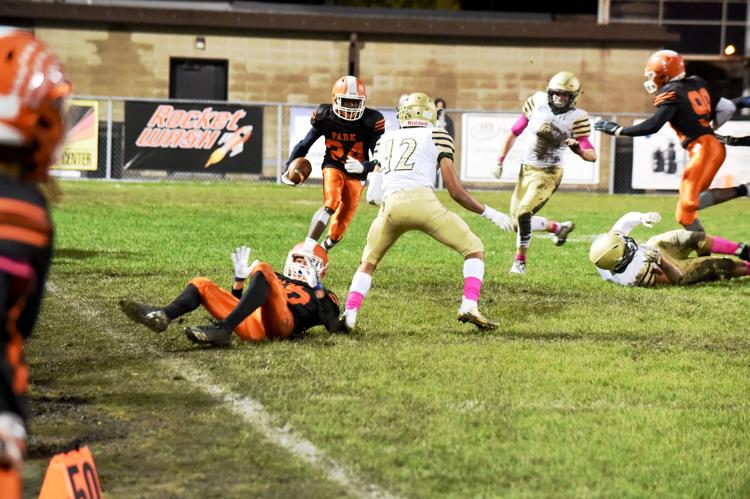 A Case extra point about to be blocked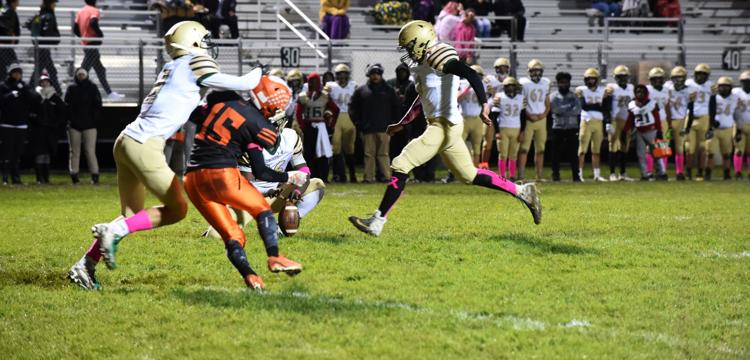 Caleb Gilliam falls on a blocked punt

Forced out
Looking to throw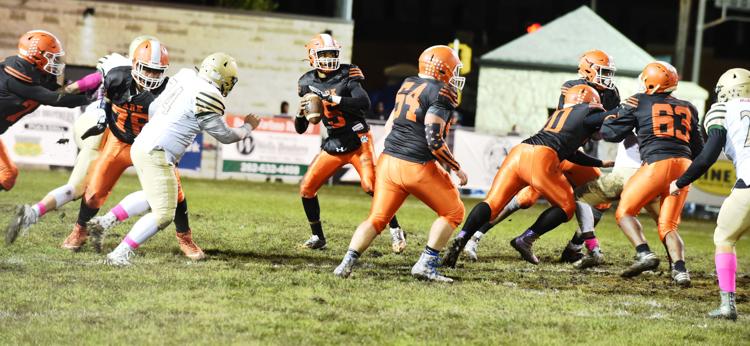 Just out of reach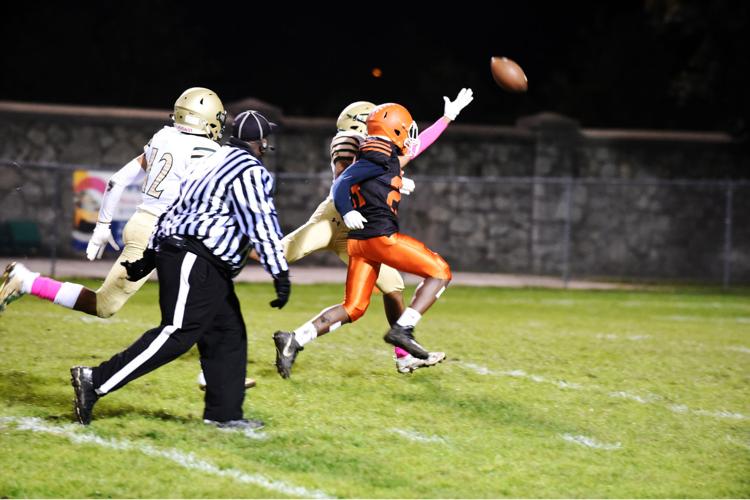 Punting it away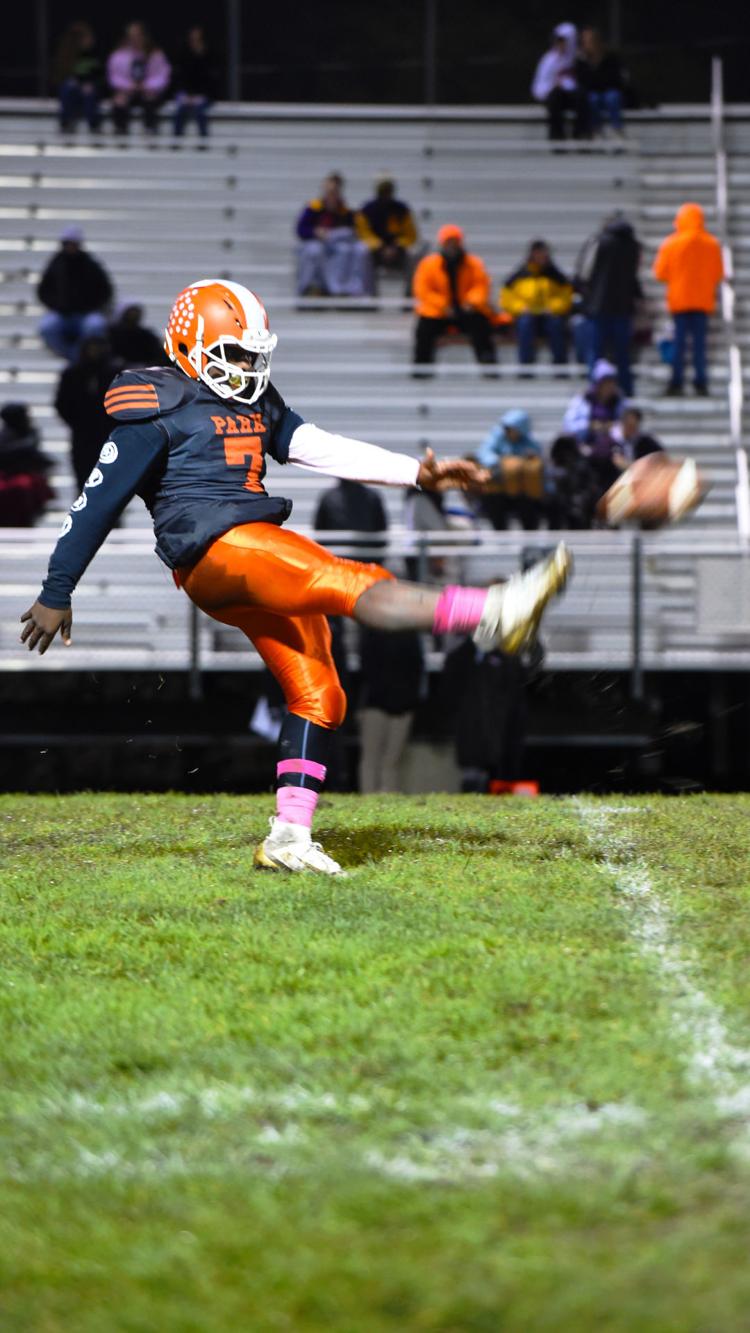 Into the second level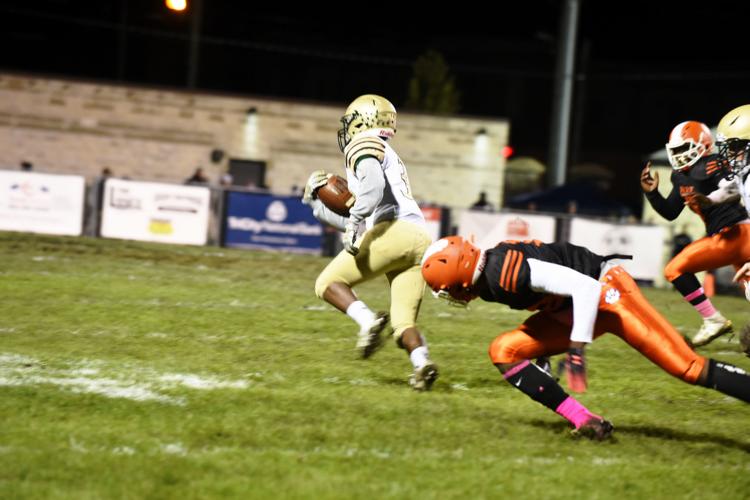 Ready for the snap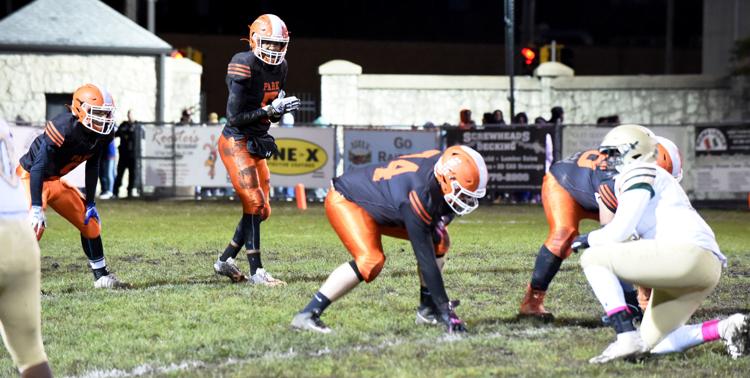 Conference with the coach
Park fans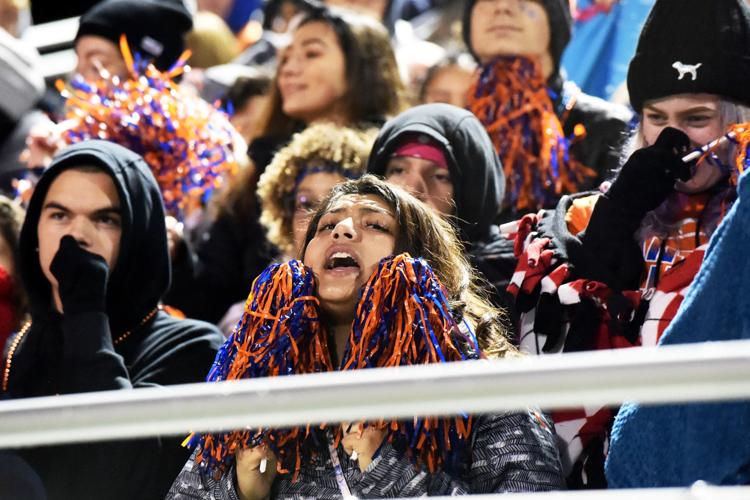 Pawprints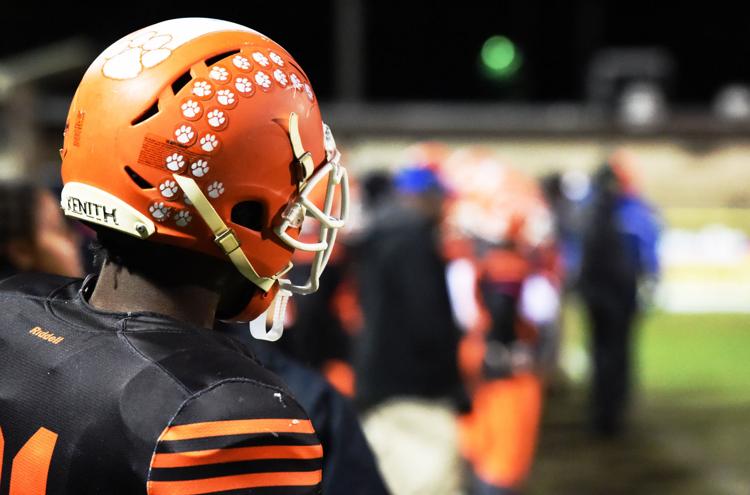 Park's Jayvian Farr (12) congratulates Ian Tremmel on well-played defense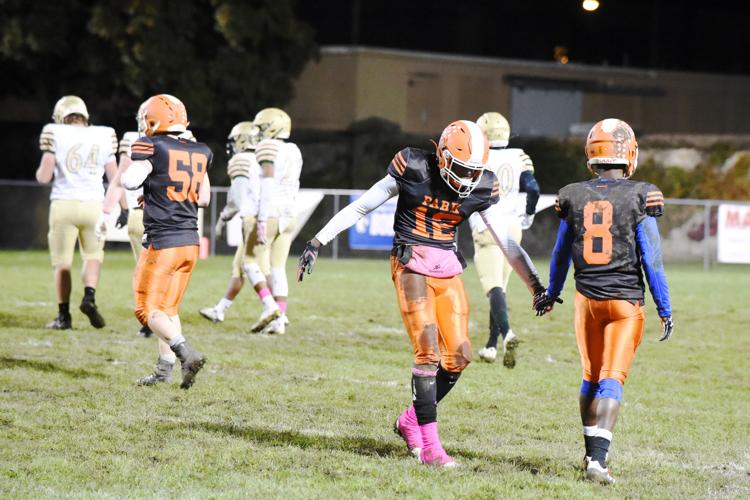 Calm before the snap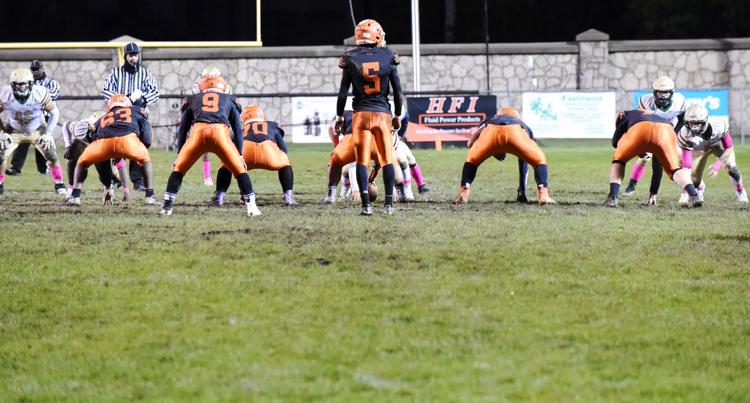 A quick timeout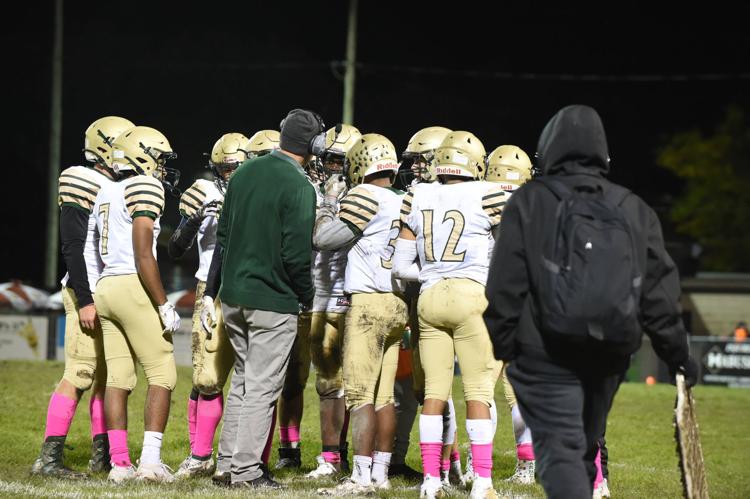 Taking a breather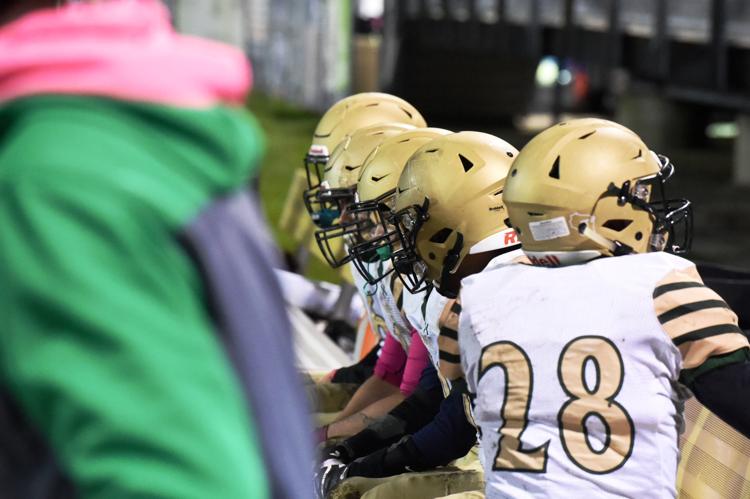 Diving for the deep throw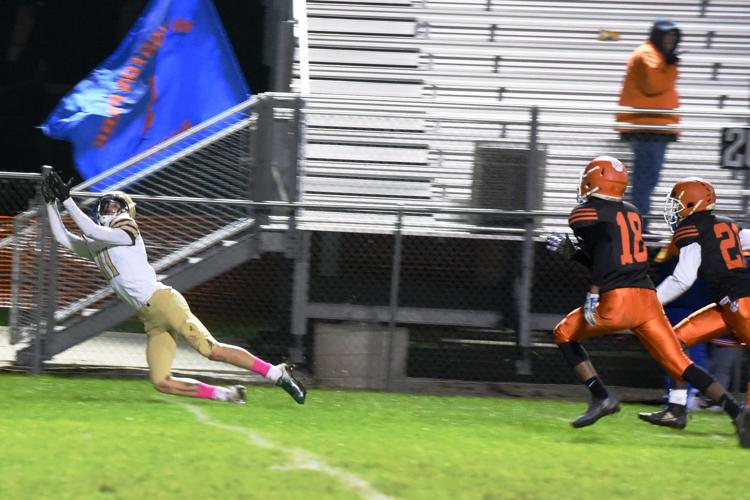 Hut hut!
Mud-covered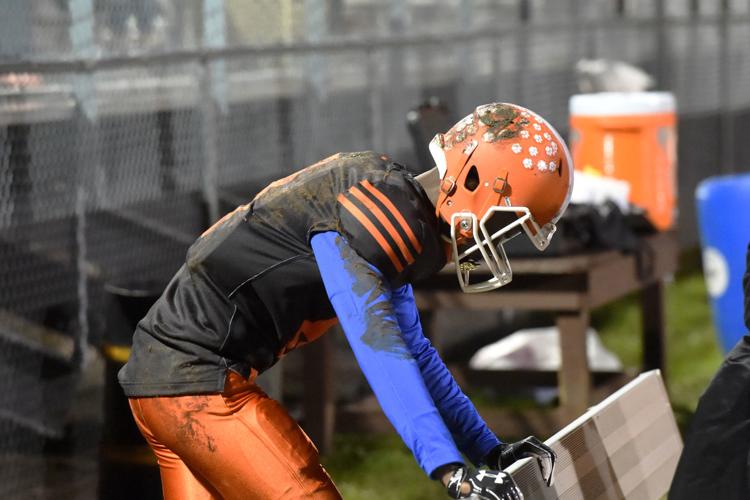 In the middle of the pile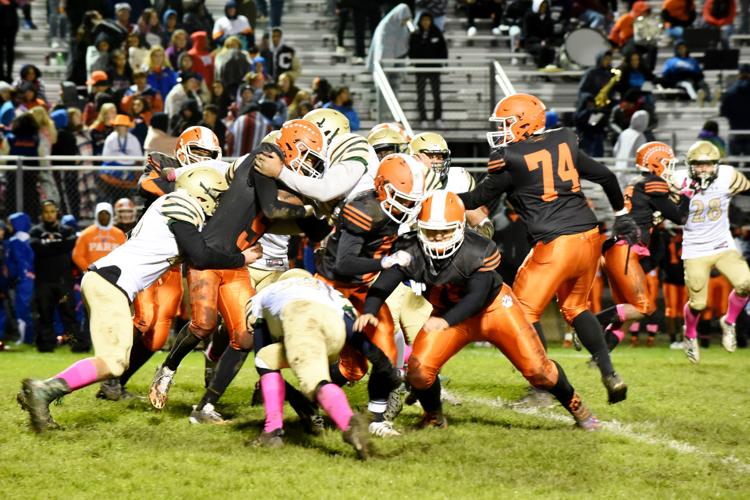 Case fans on Pink Out night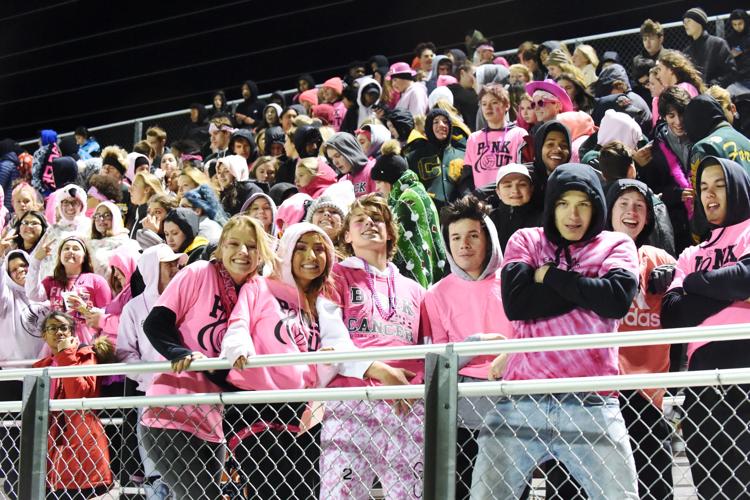 Finding space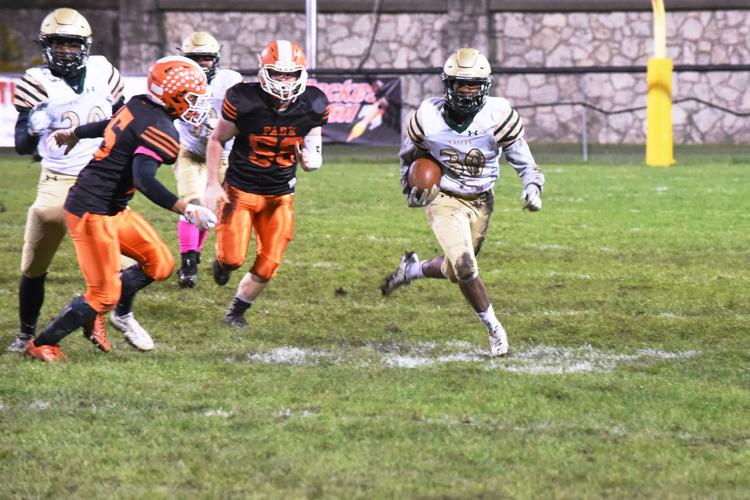 Gridiron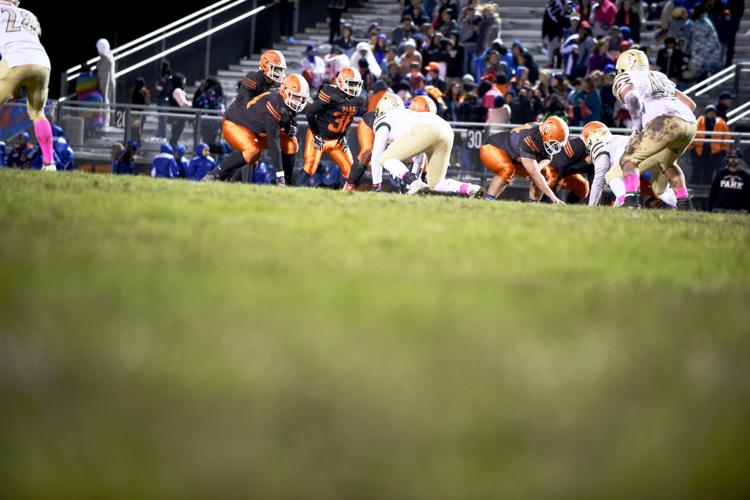 Park fans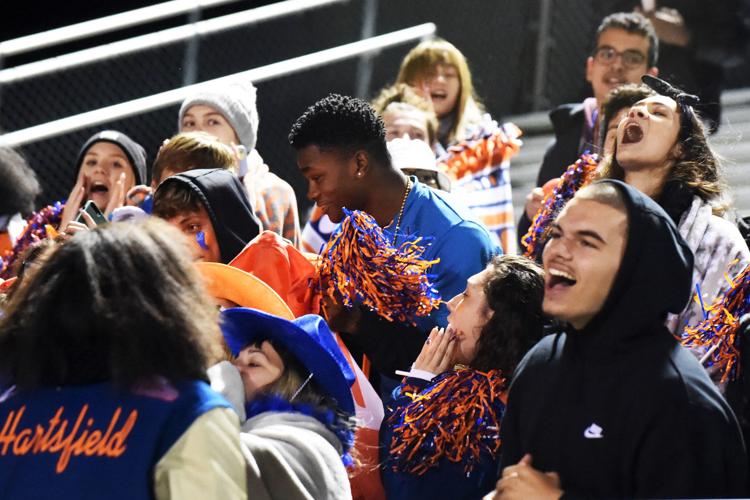 Peter Jackel is a reporter for The Journal Times. You can reach Peter by calling 262-631-1703 or by emailing him at peter.jackel@journaltimes.com
Get in the game with our Prep Sports Newsletter
Sent weekly directly to your inbox!