We move backward in time to the 1980s, when the standard newspaper photos from that time were black and white, not color.
That's a shame because Racine County might have had its brightest stars during that decade.
Three players — Horlick's Robert Barnes and Robert Berryhill and St. Catherine's Dave Mueller — were named the Associated Press Player of the Year in Wisconsin. Berryhill became the only player from the county from the last 50 years to be so honored twice — by United Press International in 1985 and by the AP in '86.
At Racine Lutheran, Tim Naegeli was somehow overlooked by major colleges during his senior season in 1983. All he did was earn first-team NAIA All-American honors at UW-Stevens Point and get drafted the Boston Celtics.
As a whole, that decade was so overflowing with premier talent in the county that there wasn't room for some great players on the first team. That includes five former county players of the year — Prairie's Jeff Smith (1980), St. Catherine's Warren Lester (1981) and Mark Duckworth (1982), Park's Tim Gray (1988) and Horlick's Isaac Scott (1989).
Here are my five first-team players and five "best of the rest" for the period covering 1980-89:
Player of the decade Robert Berryhill, Horlick, 1986
If there was ever a high school player from the county who approximated the explosive, show-stopping skills of Michael Jordan, it was Berryhill. He was a kid who admittedly thrived on junk food when he was growing up, yet won the genetic lottery to such an extent that his eating habits didn't matter.
What an athlete he was. Pete Henkes, a longtime Racine running official who was the boys track coach at Horlick while Berryhill was at the school, once made this claim: Berryhill was such an extraordinary athlete that basketball might have actually been his weakest sport, relatively speaking of course. Henkes thought Berryhill might have been even more special as a wide receiver or defensive back in football or as a long jumper in track.
The 6-foot-4 forward came to Horlick as a sophomore in 1983 and immediately started under coach Dave Krause. Together with Barnes, a senior forward who was the AP Player of the Year in Wisconsin that season, and Tony Baumgardt, a 6-10 junior center, the 1983-84 Rebels had one of the most talented teams in state history.
The Rebels advanced to the state tournament for just the fourth time in school history that season, but lost to Milwaukee North 69-63 in a quarterfinal at the University of Wisconsin Field House.
Berryhill was all but unstoppable the next two seasons with his assortment of spin moves and spectacular dunks. As a junior, he was named the UPI Player of the Year after leading the Rebels to the 1985 state championship game, which they lost 56-54 in overtime to Milwaukee Washington. He averaged 19.9 and 9.4 rebounds that season.
Even though Baumgardt was gone the following season, Horlick still took a 21-1 record into a sectional championship against Milwaukee Tech. But the Rebels were denied a third straight appearance at the state tournament when Tim Stotts made two free throws with no time left on the clock to give Tech a 51-50 victory.
Berryhill earned AP Player of the Year that season after averaging 25.2 points and 9.2 rebounds per game. The Rebels went 64-8 during Berryhill's three seasons on the varsity.
Berryhill, struggling with eligibility issues in college, played for Muscatine Community College in Iowa and for Southern Illinois-Edwardsville.
Reflecting on Berryhill's high school career in 1986, Don Schutt, the late Case coach, perhaps said it the best: "A lot's been written and said about him and it all holds up."
The other four Dave Mueller, St. Catherine's, 1985
While Berryhill was taking Horlick to the 1985 public schools state championship game in Madison, Mueller led St. Catherine's to the private schools title game in Milwaukee. Horlick fell a little short, but the mild-mannered Mueller succeeded in delivering to coach Bob Letsch his first state championship in basketball.
It all came together the afternoon of March 3, 1985 at the Milwaukee Arena. The 6-9 Mueller, Letsch's only returning starter that season, produced 19 points and 13 rebounds as the Angels defeated Madison Edgewood 57-47 in the Class A championship game.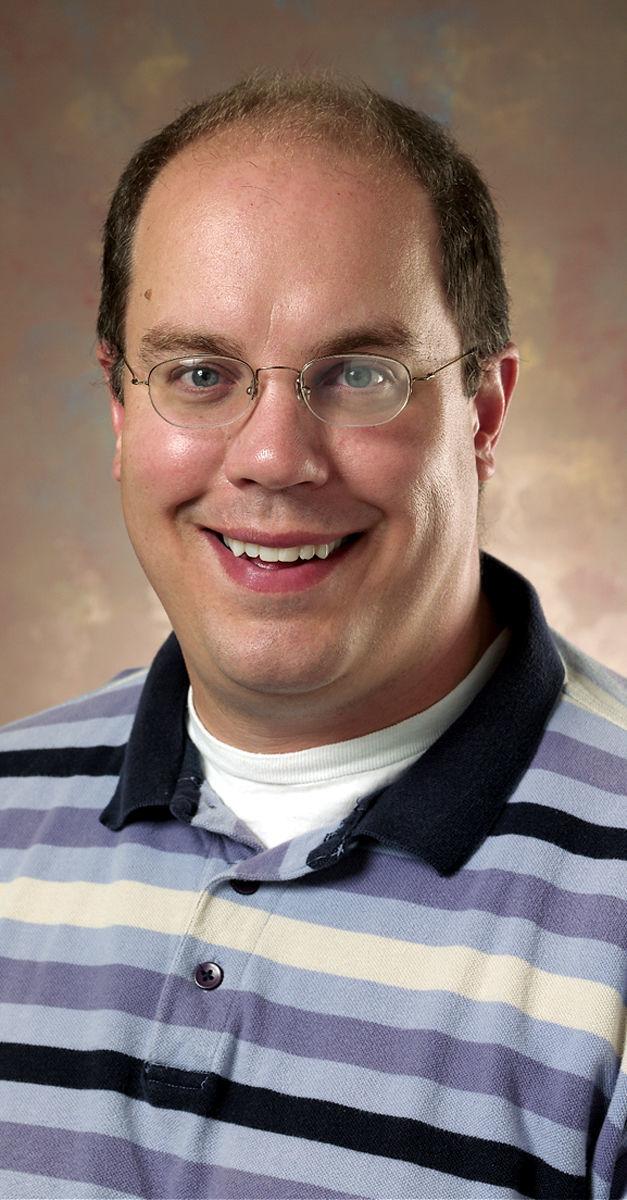 Mueller had a disposition more befitting of a librarian than an inside intimidator, but he almost always got the job done.
He earned second-team All-County honors as sophomore, when he averaged 11.8 points and 7.3 rebounds while leading the Angels to the state championship game (a 47-39 loss to Milwaukee Marquette).
As a junior in 1984, he was fourth-team AP All-State and the only non-senior on the four teams after averaging 16.8 points and 9.5 rebounds. And then came his memorable senior season, when Mueller averaged 20.8 points and 10.0 rebounds. He joined Berryhill as a first-team selection on both the AP and UPI All-State teams.
Mueller went on to play for Jud Heathcote at Michigan State, but never received many minutes. Still, he graduated from MSU and reflected in a 2004 interview that it was all worth it.
" I met my wife there," Mueller said.
Robert Barnes, Horlick, 1984
At 6-8 and with a sculpted frame, Barnes was one of the great rebounders in county history. And what a run he had.
Starting as a sophomore on coach Jack Belden's final Horlick team during the 1981-82 season, Barnes led a strong bid for a state tournament berth. He had 24 points and 11 rebounds in a sectional semifinal against Greendale, but Horlick was nipped 61-60 after leading 51-41 with six minutes left.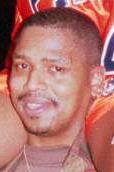 During the next two seasons, Barnes might have been as effective as any big man who ever laced on a pair of sneakers in this county.
As a junior, he averaged 21.9 points and 14.8 rebounds in leading the Rebels to a 17-5 record and a berth in the sectional championship. Barnes scored 18 points in Horlick's 66-63 loss to Milwaukee Tech.
He shared county player of the year honors with Racine Lutheran's Tim Naegeli and received third-team AP All-State honors.
Barnes was even better in 1984. He averaged 23.4 points, 15.4 rebounds and 3.5 assists in leading Horlick to an 18-5 record and its first state tournament berth since 1975. He became Racine County's first AP Player of the Year in Wisconsin since St. Catherine's Harvey Knuckles in 1977.
"Players like Barnes," Park coach Tom Sager said in 1983, "don't come down the pike very often."
Barnes signed with Wisconsin and averaged 4.7 points and 3.5 rebounds in 25 games as a freshman. But after one year in Madison, Barnes transferred to UW-Whitewater, where he played for the Warhawks from 1985-88. He earned first-team All-Conference honors as a junior and a senior.
Tim Naegeli, Racine Lutheran, 1983
Naegeli started for coach Willie Eickhorst as a somewhat timid 6-4½ sophomore during the 1980-81 season. Few could have expected what was to come from this kid during the next three seasons.
Growing to 6-6 as a junior, Naegeli developed into a force midway through the 1981-82 season. Through his first 11 games that season, Naegeli was averaging 11 points and 13 rebounds per game. In his final 11 games, he averaged 21 points and 15 rebounds.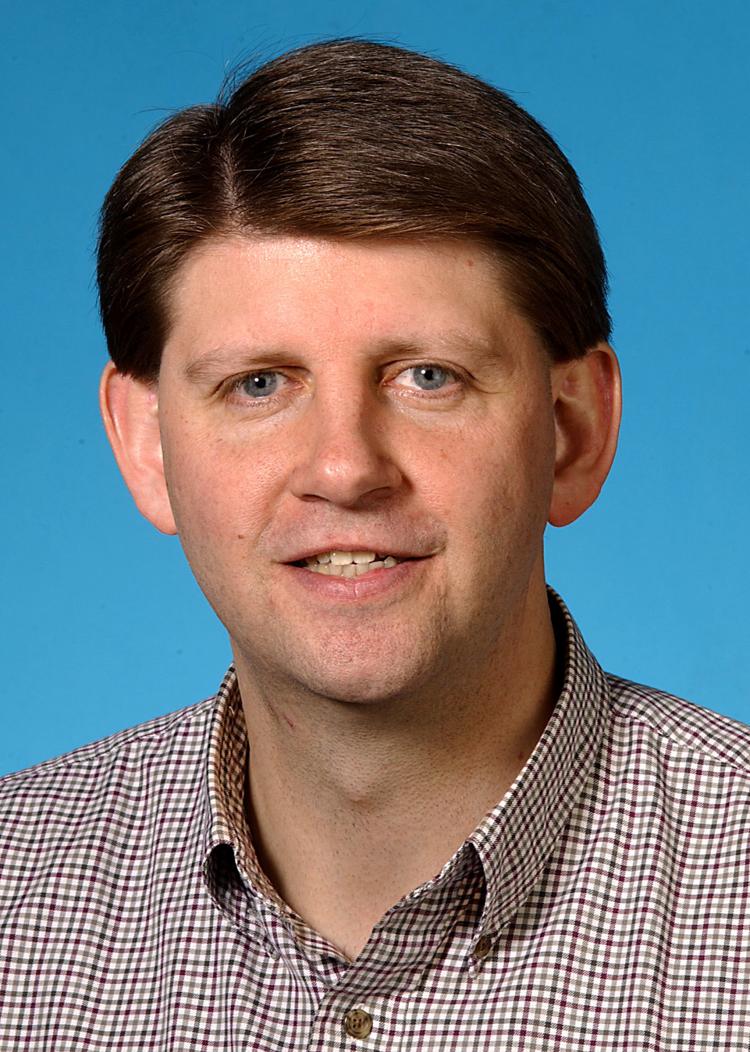 In those days, Racine Lutheran was aligned in the same division as St. Catherine's even though St. Catherine's had a much larger enrollment. That made Lutheran's road to the state tournament exceptionally difficult. Still, Naegeli almost got it done two straight seasons.
As a junior in 1982, he had 23 points and 14 rebounds in the Crusaders' 54-51 loss in the WISAA's Region 8 championship at St. Catherine's.
It was just as frustrating the following season, when the two teams again met for the Region 8 championship, this time at UW-Parkside. In his final high school game, Naegeli scored 23 points — 19 in the second half — and added five rebounds and three blocked shots, but the Crusaders again lost by three points. This time, the score was 58-55.
After averaging 21.9 points and 17.8 rebounds as a senior, Naegeli shared the county's player of the year honors with Horlick's Robert Barnes. But probably because Lutheran was in the tiny Midwest Prep Conference at the time, Naegeli received minimal recruiting attention. Eickhorst even started a letter-writing campaign for his star center.
Naegeli ultimately signed with UW-Stevens Point, where he played for legendary coach Dick Bennett for two seasons. Jay Eck, who took over the program in 1985 after Bennett moved on to UW-Green Bay, said this about Naegeli: "Tim is one of the best combination forwards in the country for small colleges."
After earning first-team NAIA All-American honors as a senior in 1987, Naegeli was drafted in the sixth round by the Boston Celtics. But because he had sore knees at that point, Naegeli opted not to report for camp.
Jerry Overstreet, Case, 1987
After this 6-6 rebounding machine led Case to its second state tournament appearance as a senior, he earned first-team UPI All-State honors. But he wasn't even mentioned on the AP team. What happened?
It turns out that Overstreet was inadvertently overlooked in the nominating process when the AP team was selected. Had that not been the case, he almost certainly would have been first-team All-State by two organizations.
"You can't be happy about it," Case coach Don Schutt said at the time.
The first cousin of all-time county great Sonja Henning, who graduated from Horlick in 1987, had similar athletic genes. He averaged 21.3 points and 12.8 rebounds as a senior in leading Case to a 20-5 record and the program's second appearance at the state tournament (the Eagles' first trip was in 1978).
But Fond du Lac took Case out of its bread-and-butter running game in a quarterfinal and won 40-32. Overstreet was held to 14 points in his final high school game.
Overstreet also earned first-team All-County honors as a junior, when he averaged 19.8 points and 10.8 rebounds per game.
He went on to play three seasons as Western Michigan and averaged 6.7 points and 4.9 rebounds in 50 games. Overstreet was teammates with former Horlick center Tony Baumgardt during his first two seasons at Western Michigan.
"He made it so difficult to pressure because of his great offensive rebounding," Park coach Tom Sager said in 1987. "That was the thing that was always on my mind."
Best of the rest
Jeff Smith, Prairie, 1980
Mark Duckworth, St. Catherine's, 1982
Tony Baumgardt, Horlick, 1985
Isaac Scott, Horlick, 1989
Get in the game with our Prep Sports Newsletter
Sent weekly directly to your inbox!