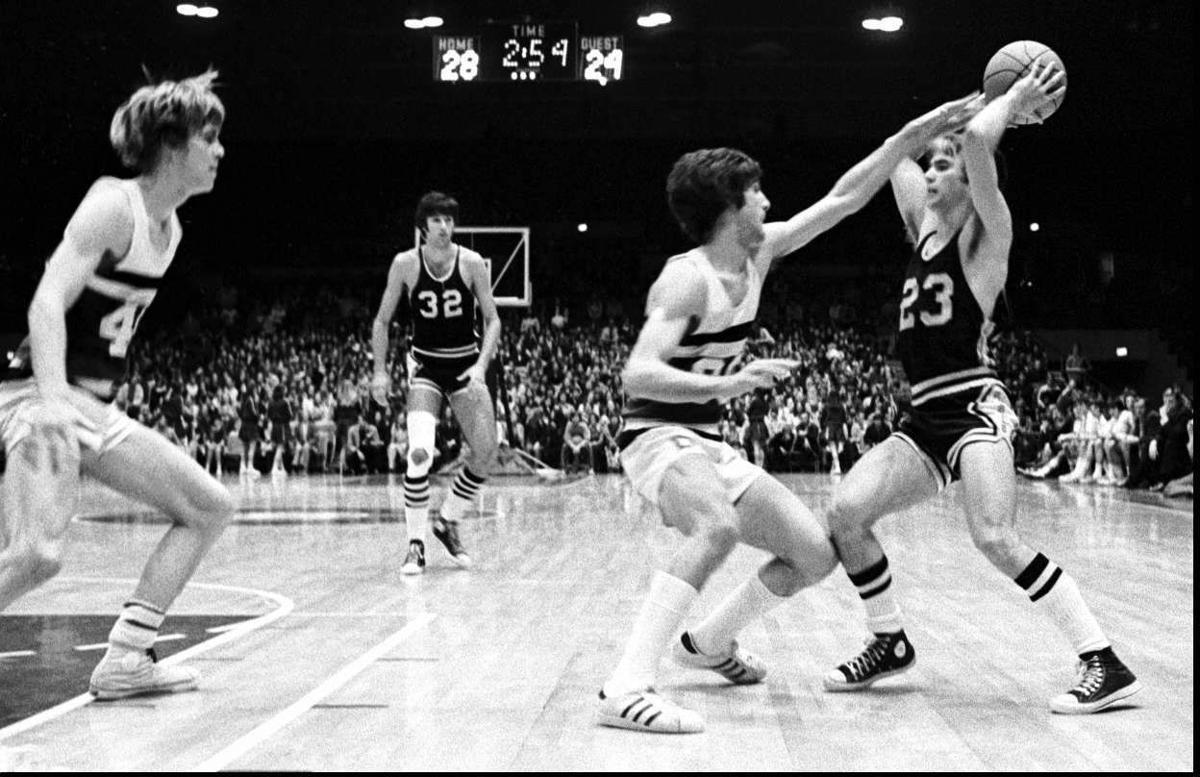 If there's any positive to be found from the COVID-19 pandemic — and I concede this is a stretch — it's that this merry-go-round we're all on called life has stopped spinning for a spell.
And maybe we've all been able to catch our breath a little.
With so much of the world we know closed for business, we've had more time than ever to take stock of ourselves and perhaps reflect on our life's journey. How were each of us inspired to start that journey? What has it meant? Would there be any do-overs?
I've been doing a lot of soul searching lately, especially since I had no interest in sports when I was a kid. Until about the time I got to high school in 1973, I had severe asthma and a fair chunk of my childhood was spent struggling for my next breath while sprawled on my parents' sofa. Jim Taylor following Jerry Kramer and Fuzzy Thurston on another of Vince Lombardi's legendary power sweeps on TV every autumn Sunday afternoon wasn't even in my universe back then.
All of a sudden, I've been a sportswriter at this newspaper for nearly 41 years. How in the world did that happen? After all, I was completely oblivious of Bart Starr, Hank Aaron, Al McGuire, Kareem Abdul-Jabbar and so many other legends in our own backyard when I was starting to come of age.
Upon some COVID-19 contemplation, I think I figured this out.
The seeds were planted 50 years ago this fall, when I was 11. My parents were good friends with Dr. and Mrs. Claude Oberdorfer, whose son, Jon, was the senior quarterback for Horlick that fall. They used to take me to Horlick Field every Friday night when the Rebels were home. Let me tell you something: Through the widened eyes of an 11-year-old kid, watching a high school football team is like watching the Packers.
I remember absolutely nothing in particular about those games all these years later. I just recall being so awe-stricken by the big guys I saw out there, especially Oberdorfer, an exceptional three-sport athlete at Horlick. He went on to become a quarterback for the University of Wisconsin, incidentally, before tearing up a knee in practice in 1972.
But my true epiphany came on March 1, 1974, when I was a freshman at St. Catherine's. My brother, who had graduated the previous year, all but dragged me to a regional basketball game between St. Catherine's and Prairie. I was very much into hanging out with my neighborhood friends back then and didn't want to go. But Paul insisted.
And what I saw while sitting in the middle section of the north bleachers of a packed St. Catherine's gymnasium that night between two undefeated teams captivated me. So intense was that night to me that a game film started rolling in my head and it's a mental DVR I can play upon command to this day.
And I have come to believe that what I saw that night made me want to write about this kind of stuff for a living someday.
I'll play this DVR right now.
There was Prairie high-scoring center Jim Dudley, who went on to play on Marquette's 1977 NCAA championship team. And there was this little magician of a point guard for St. Catherine's named Mike Drummond.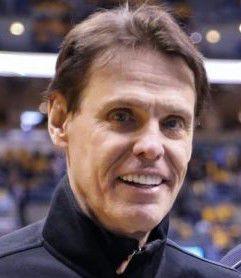 From the moment Drummond took Mark Pawzun's opening tip, roared to the northwest corner of the court and hooked a pass inside to Marvin Chones for an easy basket, I couldn't believe what I was seeing. Who was this guy? Pals like Jimmy Monterastelli, Jeff Wheeler and Frankie DeRango and my late brother Greg would reference Drummond's prowess during our neighborhood basketball games and now I was seeing for myself what all the fuss was about.
I remember him so fluidly bringing the ball up court. I remember him consistently looking to set up teammates first, but effortlessly arching in 20-foot jumpers every now and then. I remember him holding Prairie's Jim Momberg scoreless. One thing I don't recall is if Prairie coach Gary Lugvigsen pressed that night, but he probably didn't. As I would learn about Drummond by researching The Journal Times archives over the years, he toyed with presses during his three seasons on St. Catherine's varsity from 1971-74.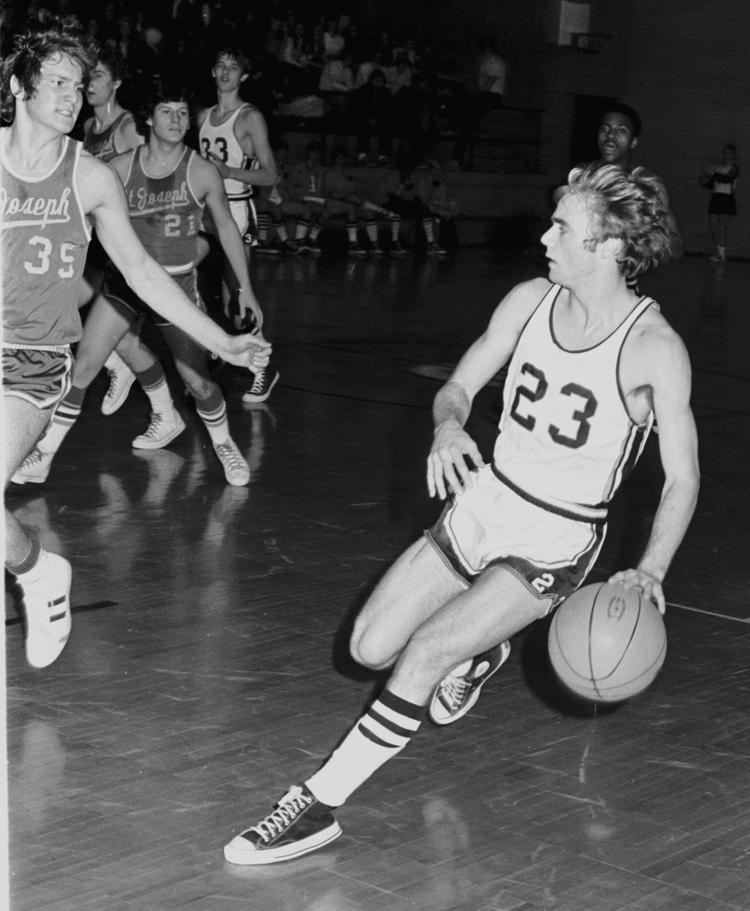 Drummond only averaged about 10 points a game during his high school career. That seems like pocket change these days, when the 3-point shot and 18-minute halves have dramatically spiked scoring averages.
But as The Journal Times' Ralph Trower wrote in the April 11, 1973 Journal Times, "If we went strictly by scoring figures, St. Catherine's Mike Drummond would not have been the 1972-73 player of the year. But anybody who doesn't know that Drummond wasn't the best player in town wasn't watching."
Getting back to March 1, 1974, St. Catherine's rolled to a 53-37 victory behind 14 points from Drummond and I'll tell you this: I've seen just about everything there is to see on high school basketball courts during the last four decades, but I don't ever recall leaving a game more impressed by anyone as I was with Drummond that night.
During my time at this job, I have occasionally interviewed Drummond, who lives in Seattle, mostly for flashback stories. He's a very pleasant man who doesn't particularly enjoy being interviewed, but one day we talked for more than an hour about pretty much anything I wanted to ask him about.
The date was April 29, 2011 and, possibly to get me off his back once and for all, Drummond gave me long, thoughtful answers to anything that was on my mind.
I remember in the old neighborhood, Monterastelli used to claim Drummond would dribble two basketballs to school every morning. There were so many legendary stories circulating among us kids about him back then.
Not true, Drummond said about the two basketballs. But he did make it clear that he was obsessed with becoming the best he could possibly be back in the day.
"I pretty much dedicated every summer from the time I was going into seventh grade through the time I was in high school to just playing basketball," Drummond told me that day. "I had a routine and I did the routine religiously every day and I rarely missed a day during the summer.
"I would get up around 8 or 8:30 and I would do isometric exercises and situps and wall sits and stuff like that for about 25 minutes. I had a little routine I did like exercises and strengthening and stretching and then would do my ball-handling routine. I dribbled two balls doing that and that was for about 45 minutes.
"And then I would shoot 500 jumpers with 100 foul shots and I kept track of how many I made and how many I shot. And I had different shots, like one dribble to the left. I had different spots I started from. I did catch-and-shoot and all these little things I made up just to keep the boredom away. And when you're rebounding for yourself, that can take awhile."
There was a reason the 5-foot-8 Drummond was someone I would never forget when I saw him the night of March 1, 1974 and that was it.
As our interview progressed that afternoon, I asked Drummond if he had any regrets about being so obsessed.
"It's a blessing and a curse," he said. "It's a good thing and a bad thing. As I look back on that, I certainly don't view that as a normal way to be. At the time, I didn't realize it was abnormal, but I certainly wouldn't want my own children being that obsessed.
"I was able to navigate it, but I just think it can be unhealthy if you're not given the right guidance through it. It worked for me because that's the way I'm wired today. I'm still kind of that way. I want to excel at whatever I do and it's not because I want the recognition. In fact, I don't really like the recognition.
"It's just because I want to do the best and bring something to the group."
Mike Drummond certainly brought something to me. And in a roundabout way, that was my career.
Fave 5: Sports reporter Peter Jackel's favorite 5 stories of 2019
After covering sports for The Journal Times since I was a 12-hour-a-week part-timer who was attending college in 1979, I have experienced a vast treasure of memories. I have seen everything from the brilliance of Brett Favre and Reggie White to the developing potential in Racine County of Tony Romo, Chris Maragos, Caron Butler, Kevin Barry, Robert Berryhill, Sonja Henning and so many other local legends.
When the sad day comes when I move into retirement – I love my job so much that I am not counting the years until that happens – I will not look back so much on the events I covered.
Instead, I will most remember the fascinating people with whom I got to interact. It is quite an extensive list.
Near the top are the subjects of some of my favorite stories from 2019. They include Bob Mallwitz, the affable former Lutheran-Prairie baseball coach, who continued to make lemonade out of lemons even after suffering a stroke in August 2018. And there is Forrest Gregg, a Hall-of-Fame offensive tackle under the legendary Vince Lombardi during the Packers' 1960s dynasty who left behind such a complex legacy when he died last April. They are among my favorite stories that I wrote in 2019.
Peter Jackel is a reporter for The Journal Times. You can reach Peter by calling 262-631-1703 or by emailing him at peter.jackel@journaltimes.com
Get in the game with our Prep Sports Newsletter
Sent weekly directly to your inbox!