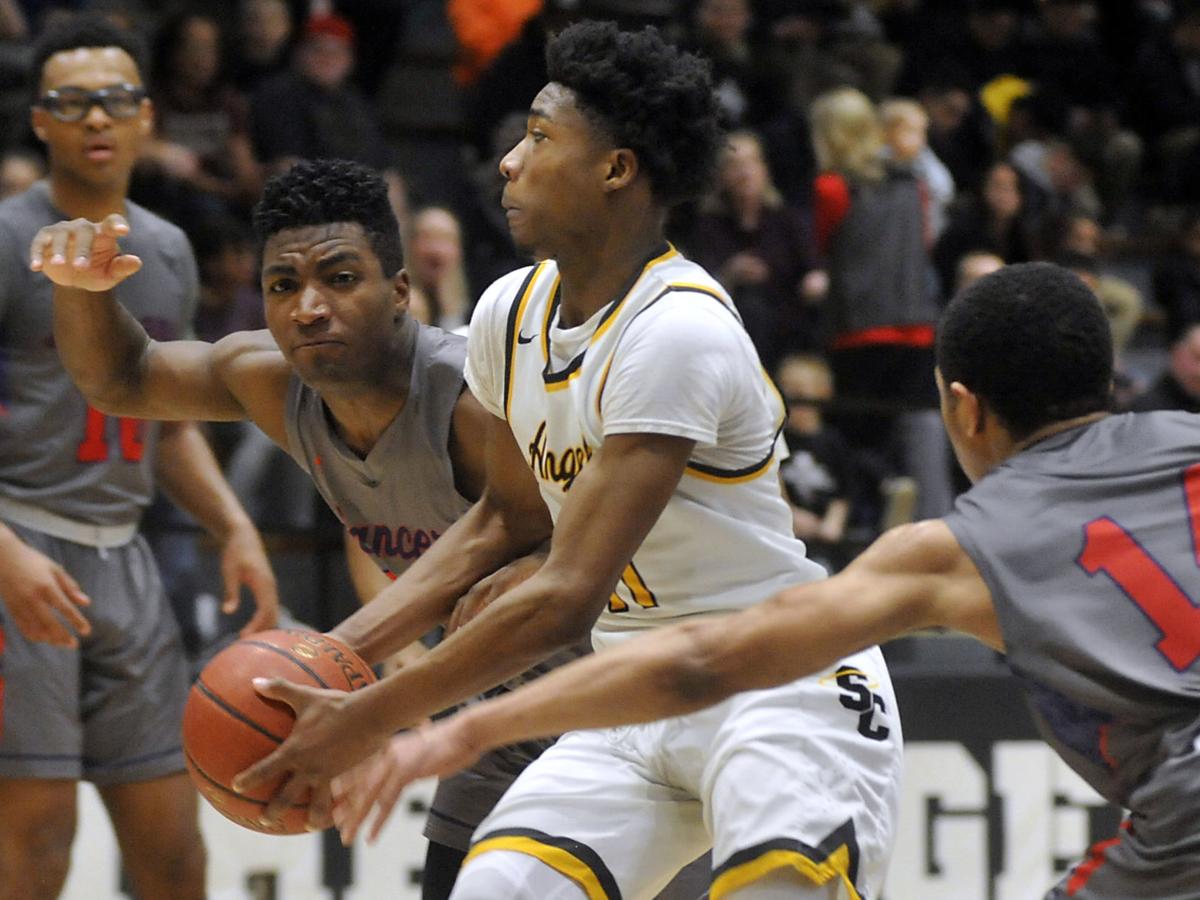 It could be safely asserted the Metro Classic Conference offers some of the stiffest boys basketball competition in the state.
Four Racine County teams are members of the MCC.
And one of them could rule it.
St. Catherine's, under fourth-year coach Nick Bennett, has perhaps the best backcourt in the state with juniors Tyrese Hunter and Kamari McGee. Hunter in particular has raised his profile, with scholarship offers already from schools that include Texas A&M, DePaul, Bradley, Miami of Ohio, South Dakota State, Wright State and UW-Milwaukee.
Those two were key players on a team that went 21-4 last season and advanced to the WIAA Division 3 sectional semifinal before losing to eventual state champion: Greendale's Martin Luther.
"I think Tyrese Hunter and Kamari McGee are widely regarded as the best backcourt tandem in the state, regardless of division," Prairie coach Jason Atanasoff said. "You've got Hunter, who is kind of a freak athlete and just fearless on the court. And then you've got Kamari McGee, who's a defensive stopper and his 3-point shot has improved tremendously."
Said Racine Lutheran coach Jeff Christensen: "They've got the whole package. Maybe they're not as tall as they'd like to be, but they've got depth. That's why they're picked to be No. 1 in Division 3 and win the state tournament."
Meanwhile, Atanasoff will be looking to replace several starters for the second straight season at Prairie, but has quality players coming in. Christensen, who won his 500th career game last season, hopes to develop a competitive team. And Kyle Scott will have plenty of experience back at Catholic Central.
Here is a look at the four county teams in the MCC:
Catholic Central Hilltoppers
COACH: Kyle Scott, sixth year.
LAST YEAR: 11-14 overall, finished fifth in the in the MCC with a 6-10 record. Lost to Hustisford 46-43 in a WIAA Division 5 regional championship.
ROSTER (* — denotes returning letterwinner): Seniors — *Sam Henderson, 5-11 guard; *David Doerflinger,, 6-1 guard; *Chas Miles, 6-3 forward; *Brandon Pum, 5-11 guard; *Paul Neven, 6-2 forward; Conall Lynch, 5-9 guard; *Bennett Wright, 6-0 guard; *Bennett Robson, 6-2 forward. Juniors — *Neal McCourt, 5-11 guard; Reid Muellenbach, 6-1 forward; Gabe Stich, 5-11 guard; Rogelio Guerrero, 5-9 guard.
OUTLOOK: Catholic Central has experience and plenty of depth. And those players are coming off an encouraging run at the end of the season, when the Hilltoppers advanced to the sectional semifinals.
"We have seven seniors who could really start," Scott said.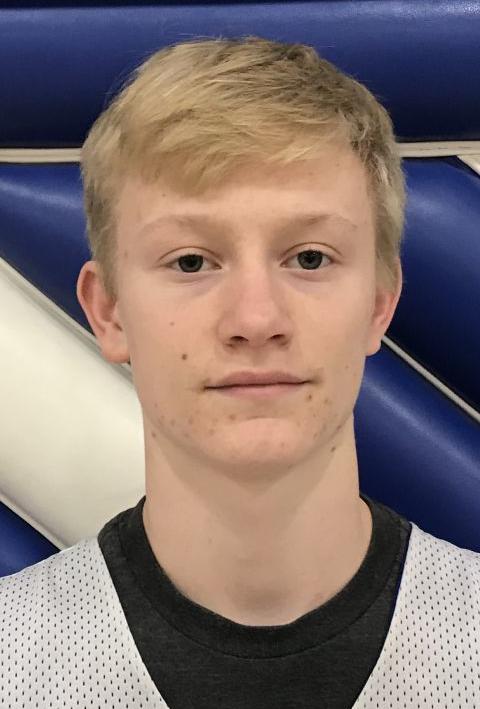 How balanced are the Hilltoppers? Last season, Pum averaged 11.5 points, Wright 10.4, Doerflinger and Miles both 8.1, and Robson 6.6.
Catholic Central is coming off an encouraging 59-35 season-opening victory over Faith Christian. Scott has reason to believe a strong start could be in the cards.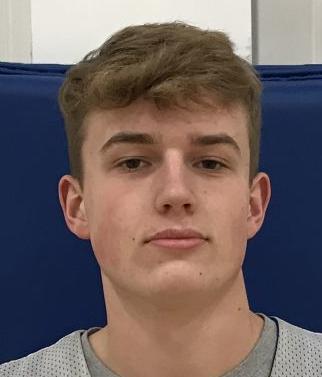 "Our first nine games are either at home or at neutral sites, which is kind of nice," he said. "Last year, we had a ton of road games (to start the season)."
What does Scott see as a realistic goal for his team? To be in the upper third of the conference.
"That's certainly our goal, but that's hard," he said. "St. Cat's is incredible and then you've got Dominican, Martin Luther and Prairie and Racine Lutheran. Our whole league is just brutal.
"A good goal for us would be top third, but we don't play for the regular season. We play to do damage in the playoffs. That's always our goal."
Racine Lutheran Crusaders
HEAD COACH: Jeff Christensen, 32nd year.
LAST YEAR: 10-13 overall, finished fourth in the MCC with a 7-9 record. Lost to HOPE Christian 99-74 in a WIAA Division 4 first-round regional.
ROSTER (* — denotes returning letterwinner): Senior — *David Voss, 5-9 forward. Juniors — *Jackson Woodward, 5-10 guard; *Brady Wilks, 5-9 guard; *Scooter Molbeck, 5-9 guard; Owen Jozwiak, 5-10 forward; Riley Gall, 5-10 guard; T.J. Christensen, 6-0 forward; Henry Hoeft, 6-0 forward; Nate Zawicki, 6-2 forward. Sophomores — Bennett Wilks, 5-7 guard; Gavin Zawicki, 5-10 guard.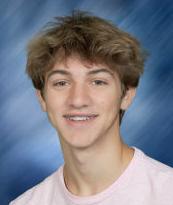 You have free articles remaining.
OUTLOOK: The good news for Christensen is that he has an experienced backcourt in Woodward and Brady Wilks, who are starting their third season together. Molbeck has had a growth spurt since last season and Nate Zawicki has shown quite a bit of athleticism so far. The bad news is that his team will be seriously height-challenged, with no player taller than the 6-3 Molbeck, who has grown two inches since last season.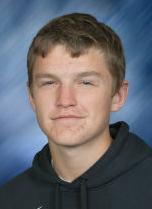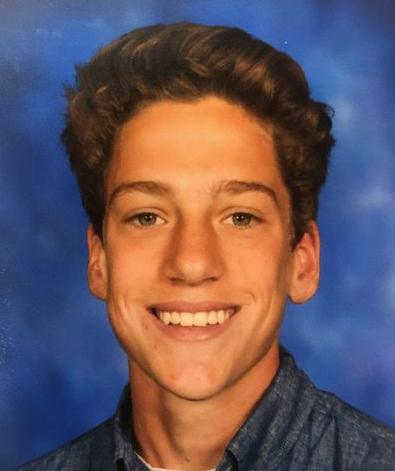 "It is a concern," Christensen said of that lack of height. "Scooter Molbeck, who played quite a bit as a sophomore, has grown. He's not a very thick kid, but he's got long arms and he's a smart player. And Nate Zawicki, who's 6-2 and jumps very well ... we need those guys to be our key rebounders. But it has to be a team-rebounding deal."
Lutheran will be led offensively by Brady Wilks (15.8 points, 2.9 rebounds, 2.9 assists, 2.8 steals) and Woodward (14.1 points, 3.2 rebounds, 3.0 assists, 1.4 steals).
"They haven't gotten any taller, but they've gotten a little bigger," Christensen said. "They're very steady players. They can pretty much do it all. They can play offense and defense. They can handle the ball and they're leaders. Everybody knows that they're going to be our two main scorers."
St. Catherine's Angels
HEAD COACH: Nick Bennett, fourth year.
LAST YEAR: 21-4 overall, tied for first with Greendale Martin Luther in the MCC. Lost to Martin Luther 78-68 in a WIAA Division 3 sectional semifinal.
ROSTER (* — denotes returning letterwinner): Seniors — *Elijah Sabala, 6-1 forward; *Caleb Chernouski, 6-2 forward/center; *Elijah Lambert, 6-4 forward; *Isaiah Dodd, 5-8 guard; *Brock Naidl, 6-2 forward. Juniors — *Kamari McGee, 6-0 guard; *Jameer Barker, 6-2 guard-forward; Victavian Thomas, 5-7 guard; *Tyrese Hunter, 6-1 guard; Dion Daniels, 6-2 forward; Calvin Hunter, 5-9 guard; Marcel Tyler, 6-4 forward-center.
OUTLOOK: To put it mildly, this team is well stocked. Hunter led a balanced offense last season with an average of 14.9 points per game and also averaged 5.2 rebounds, 4.1 assists and 2.4 steals. McGee averaged 10.4 points, 3.8 assists, 3.7 rebounds and 1.8 steals.
"Tyrese is a kid who had worked on his game. He's serious about academics — he's on the honor roll right now — and he's a kid, when you ask him to do something, he takes it to heart and works on it," Bennett said. "When we asked him to work on his jump shot, he did that and now it's coming out of his hand a lot cleaner."
If there's a relative weakness on the Angels, it's the lack of height after the graduation of 6-6 Quinn Cafferty. Their tallest players this season will be the 6-4 Lambert, who averaged 6.9 points and 5.4 rebounds last season, and Marcel Tyler, who is also 6-4.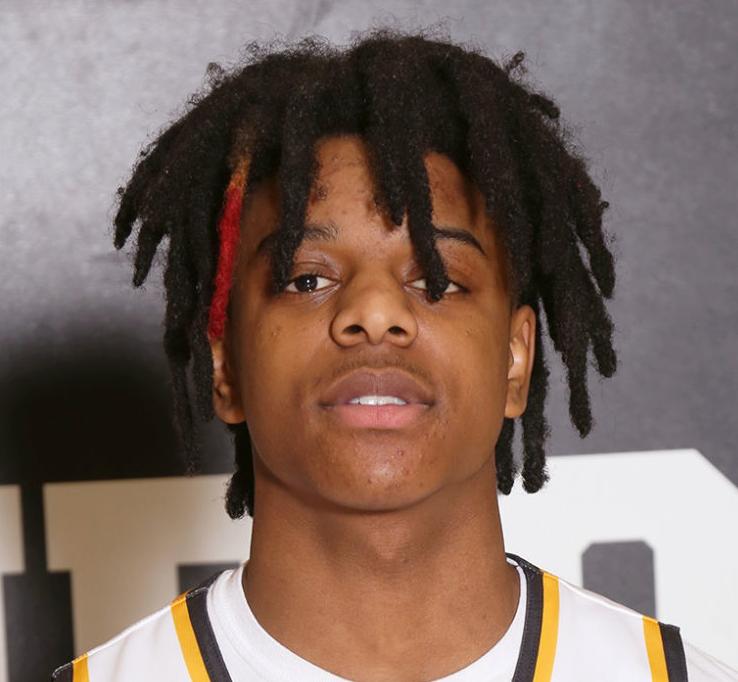 "We're not going to be a big, imposing team," Bennett said. "We're just going to have to scrap together and find a way."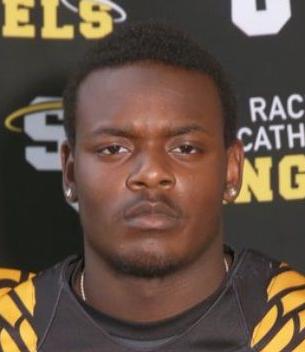 A major plus for the Angels is the return of Dodd, a starter as a sophomore who did not play last season. Dodd averaged 9.3 points and 3.8 assists as a sophomore.
"He's a guy who's got grittiness and a guy who takes defense very seriously," Bennett said. "He's a competitor and a kid who does the dirty work."
The Prairie School Hawks
HEAD COACH: Jason Atanasoff, ninth year.
LAST YEAR: 14-11 overall, finished eighth in the MCC with an 8-8 record. Lost to Milwaukee Academy of Science 84-62 in a WIAA Division 4 sectional semifinal.
ROSTER (* — denotes returning letterwinner): Seniors — *Aydan Mills, 6-1 forward; *Liam Shannon, 6-0 guard; *Peter Vanko, 5-11 guard; Ryan Mueller. Juniors — *Kody Krekling, 6-3 forward; *Riley Larsen, 6-1 forward; *Antuan Nesbitt, 6-4 guard-forward; *KJ Williams, 5-8 guard; *Jacob Fallico, 5-10 guard; Malcolm Moses, 6-0 guard. Sophomore — Asanjai Hunter, 5-11 guard. Freshmen — Kaleb Shannon, 5-11 guard; Ashe Oglesby, 6-5 forward.
OUTLOOK: After going 58-18 over three seasons and producing Racine County's all-time leading scorer among boys in JC Butler, Prairie was expected to take a big step backward last season. Instead, Atanasoff put together a competitive team that finished 14-10 and advanced to the sectional semifinal.
Atanasoff will again be replacing several starters, but they are capable of being impact players. Led by Nesbitt, who averaged 15.8 points, 8.4 rebounds, 4.6 assists and 2.1 steals, this team has a chance to be a force.
"He was top five in the conference in scoring, rebounding, assists and field-goal percentage," Atanasoff said of Nesbitt. "He just had an outstanding year and I'm sure, with the seniors we lost, he'll be the focal point of every team we play."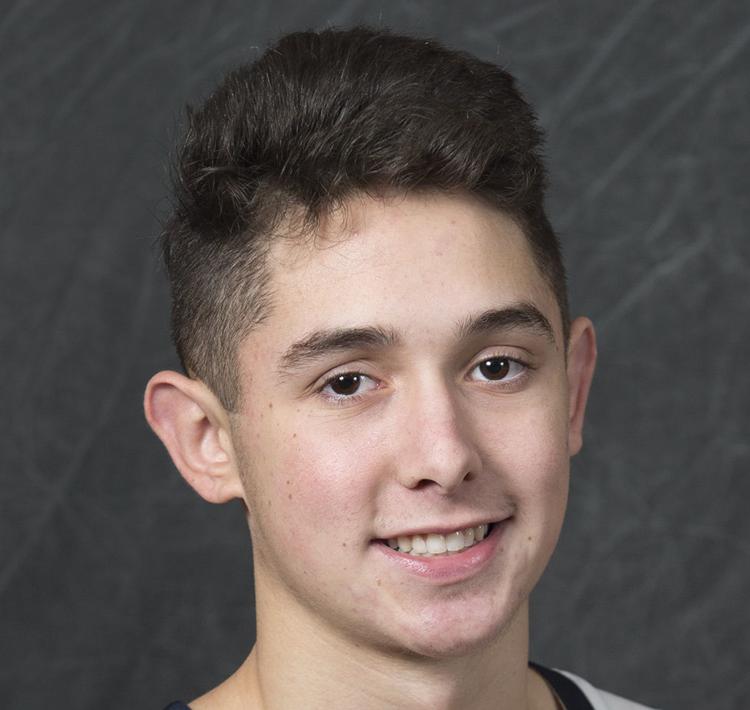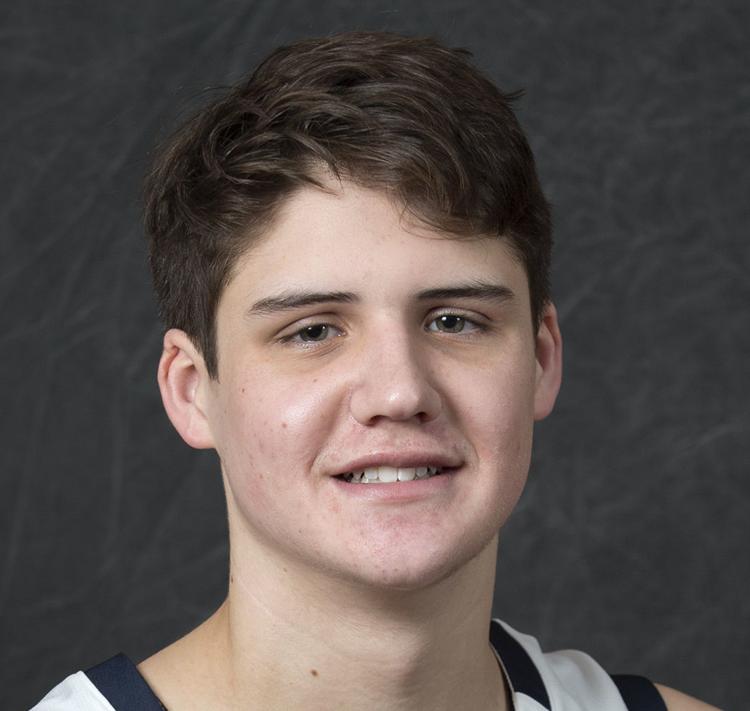 But Nesbitt will have plenty of help. The Hawks' rotation also includes Krekling (4.1 points, 3.1 rebounds), Williams (2.8 points), Fallico (8.3 points), Liam Shannon (1.2 points) and Hunter, who averaged close to 20 points per game on the freshman team last season.
"Ideally, we're playing nine or 10 guys," said Atanasoff, who also is counting on Moses, Mills, Vanko, Oglesby and Shannon, among others.