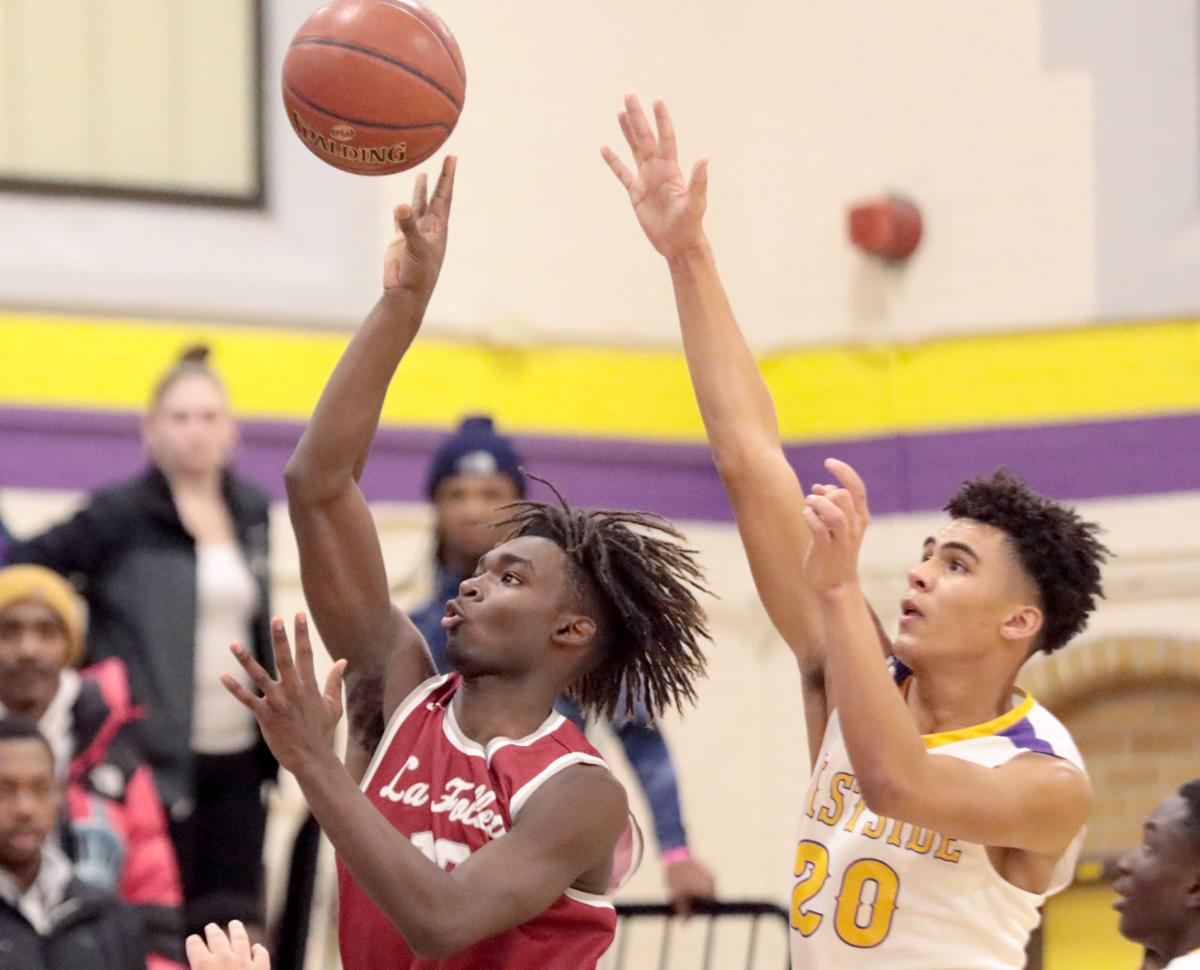 The Madison Metropolitan School District announced Friday that students will remain in an online-learning model when the third quarter begins.
Madison Memorial athletic director Jeremy Schlitz, who's also the Madison school district athletic director, said Friday afternoon he will provide additional information late next week about athletics and what this will mean for winter sports and the alternative fall sports season in the spring for the Madison school district.
The Madison school district has had an on-line academic model this school year and offered virtual athletics opportunities but maintained a no in-person athletic competition stance while in virtual learning. The Madison schools didn't participate in fall sports – after also not competing last spring.
The Madison school district — which includes Madison East, Madison La Follette, Madison Memorial and Madison West — previously announced it was not returning to any in-person activities until Jan. 25 at the earliest (when the third quarter begins).
Due to that, Madison schools have opted out of some WIAA tournament series because "we would not be able to get enough practices in prior to the tournament series beginning to be eligible to compete separate from this announcement and decision," Schlitz told the State Journal.
Schlitz confirmed that the Madison schools had already opted out for wrestling, gymnastics, ice hockey and boys swimming and diving this winter. 
Next week's announcement — likely Thursday or Friday — will come after Big Eight Conference athletic directors and Dane County athletic directors meetings are held next Wednesday and Thursday, respectively. The meeting with Dane County athletic directors also is scheduled to include representation from Public Health Madison & Dane County, which has been normal in the past months.
In informing Madison school district staff Friday, MMSD superintendent Carlton Jenkins said metrics surrounding COVID-19 cases in Dane County do not yet support a safe return to school buildings for most students, though the district left open room for change should health circumstances change.
The Madison school district's actions have come in response to the COVID-19 pandemic and health orders from Public Health Madison & Dane County.
Schlitz said he's told school district families and athletes this: "Education-based athletics is an extension of the classroom so in-person sports will return when we are able to return our students to the classroom safely.
"I appreciate and share your frustration with the other schools making decisions which do not align with the intent of the public health guidance and ultimately continue to impact our community and the safe return to the classroom for students and in-person sports for student athletes. I encourage all to continue to follow best practices for public health and limit contacts and travel so we can get the metrics in line with a potential safe return to athletics."
The district will continue with its virtual athletics plans. 
"We will continue to offer virtual programming to all students for physical and mental health outlets," Schlitz wrote in an email.
"When in-season for WIAA calendar dates our programs are expected to provide a minimum of four-to-five hours weekly activities while virtual including at least one or two hours weekly of live virtual training, athlete check-ins, workouts, along with grade, attendance, engagement, academic support and resources. I know our coaches are finding innovative ways to engage and connect. We will be ready when safely able to return to our venues and gather together."
He added: "We do not know the impact of athletics from a transmission standpoint or the long-term effects and concerns as this is a novel virus and studies have not been conducted which can clearly determine these things as some areas attempt to return to sport in a variety of ways. Scientific data is limited on the impact having the virus previously will have on youth athletes but we are aware of growing interest in the residual concerns related to myocarditis and other severe health impacts for young people that have previously recovered from Covid-19."
The WIAA halted the girls state basketball tournament and the boys basketball postseason in March due to the COVID-19 pandemic. Madison La Follette and Madison East were scheduled to play in a WIAA Division 1 boys basketball sectional final.
The WIAA also didn't hold spring season competitions or tournaments due to the coronavirus outbreak.
Area and state schools that chose not to compete in the fall had the opportunity to elect the WIAA's upcoming alternative fall season in the spring.
Depending on the counties they are in and school board decisions, area schools have had varying experiences in the winter sports season -- starting their practices or competitions at different times, not starting as of yet or canceling seasons.
Madison Edgewood and Marshall were Dane County schools that early on in the winter sports season decided to practice and compete outside the county.
Belleville, Waunakee, DeForest, Verona, McFarland, Monona Grove, Mount Horeb, Oregon, Stoughton, Wisconsin Heights and Deerfield are Dane County schools that recently approved competing outside the county.
The mid-December order from Public Health Madison & Dane County allows indoor gatherings of up to 10 people (not including employees), with physical distancing and face coverings. It also limited outdoor mass gatherings to 25 individuals or less (not including employees).
That new order permitted several county schools to resume plans for small-group indoor practices in winter sports. That was the most recent county order amid the COVID-19 pandemic (pending a new order).
It isn't possible for Dane County teams to have games or meets within the county at this time.
Sun Prairie is conducting small-group practices, but athletics are suspended until at least Jan. 22. Middleton is conducting small-group practices.
Beloit Memorial had said it wouldn't hold sports through Jan. 24. 
Further decisions from those schools (Sun Prairie, Middleton and Beloit Memorial) about winter sports are anticipated.