Shawna Kiser helped the Waterford High School softball team get a bit of payback against Union Grove Friday.
The Wolverines' junior pitcher allowed two first-inning runs, but little else, as Waterford beat the Broncos 6-2 in a Southern Lakes Conference game at Waterford.
Union Grove, which beat Waterford 6-4 Tuesday in the season opener for both teams, scored off Kiser in the top half of the first inning, but Kiser didn't allow another run and allowed six hits and just one walk in a complete-game performance.
Waterford (1-2, 1-1 SLC) scored four runs of its own in the bottom half of the first to take control. Sophomore Madison Krueger drove in two runs with a single to right center and freshman Sam Talavera followed with another two-run single.
That run support proved to be all that Kiser needed, and Wolverines coach Ryan Krueger said the defense played a major role in the victory.
"Kiser threw really well tonight and did a great job managing the game for us," Krueger said. "We had a lot of awesome plays on defense and this was a big win for us."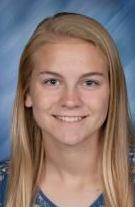 Raelynn Barwick went 2 for 3 and Rylee Schaaf hit a double for the Wolverines.
Leaders for Union Grove (2-1, 2-0 SLC) were Emily Boyle (2 for 3 with a double), Angela Slattery (double), Olivia Brieske (double) and Shannon Mulligan (double). Avery Nelson took the loss for the Broncos and reliever Emily Gamble allowed just five hits and two hits over the final five innings.
BURLINGTON 1, WILMOT 0: Morgan Klein pitched a three-hitter with 12 strikeouts and the Demons shut out Wilmot in a Southern Lakes Conference game in Wilmot.

The only run of the game came in the second inning, when Molly Berezowitz scored on a wild pitch.
Meagan Baumeister, Klein, Kenna Kornely, Berezowitz and Brianna Morris each had a hit for the Demons (2-0 overall and SLC).
"We had solid defense with no errors to win the game," Burlington coach Valerie Auseth said.
Anna Wischnowski struck out 14 with no walks for Wilmot (0-2, 0-2).
ST. CATHERINE'S 16, HORLICK 3: Aniesa Neave, a freshman shortstop, went 3 for 4 with a double, home run and four RBIs for the Angels in their nonconference victory at Roosevelt Park.
Pitcher Summer DeGuire allowed four hits and struck out 11. She also went 3 for 4 with a double, triple and three RBIs.
Mia Prevost, a catcher, went 3 for 4 with a double, triple and two RBIs.
St. Catherine's (1-2) had 17 hits and did not commit an error.
Gabriial Meinstadt went 2 for 2 with a walk and an RBI for Horlick (0-3). Kayla Vitek went 2 for 3.
RACINE LUTHERAN 10, OOSTBURG 0: Four Crusaders drove in two runs each Friday in a six-inning nonconference game at Oostburg.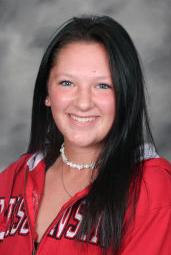 At the plate, Kat Schmierer led the Crusaders (3-0) by going 3 for 4 with two RBIs. In the circle, the Rider University recruit allowed just one hit and struck out 13.
"Kathryn was strong on the mound with her third shutout this week and 13 strikeouts," Lutheran coach Becky Demuth said. "Three big wins this week is a great start to the season."
Lutheran, which scored four runs in the fifth and five in the sixth, had 13 hits against the Flying Dutchmen, two each from Kendyll Holub, Jenna Beaudin and Madison Mohar, and Holub, Sydney Hoover and Megan Walek joined Schmierer with two RBIs.
Baseball
CASE 13, PARK 4: Freshman first baseman Austin Siegrist went 3 for 4 with three RBIs for the Eagles in a Southeast Conference game Friday at Horlick Field.
Case pitchers combined to allow no earned runs and just three walks. Jordan Tuinstra, who got the victory, and Cayden Paulick each worked two innings and struck out three. Nolan Hodgins struck out four in two innings for the Eagles (2-1 overall, 2-1 SEC).
Noah Johnson went 3 for 4 for Park (1-2 overall and SEC). Jacob Pederson went 2 for 3 and Elliott Bednar drove in a run.
OAK CREEK 11, HORLICK 0: Senior pitcher Tyler Gall needed 56 pitches to complete a five inning no-hitter, leading the Knights past the Rebels Friday at Oak Creek.
Gall struck out five, walked one and hit two batters. Offensively, Ryan Santi and Luke Klekamp both went 2 for 3 with three RBI games.
Horlick coach Tyler Funk said Gall's command of the zone made it tough for Horlick to make any solid contact.
"He pounded the zone and his curveball had us off-guard all night," Funk said. "His stuff looked really good tonight."
Track and field
INDIAN TRAIL INVITATIONAL: The Case girls won three events and were second or third in five others and finished second among six teams at Kenosha.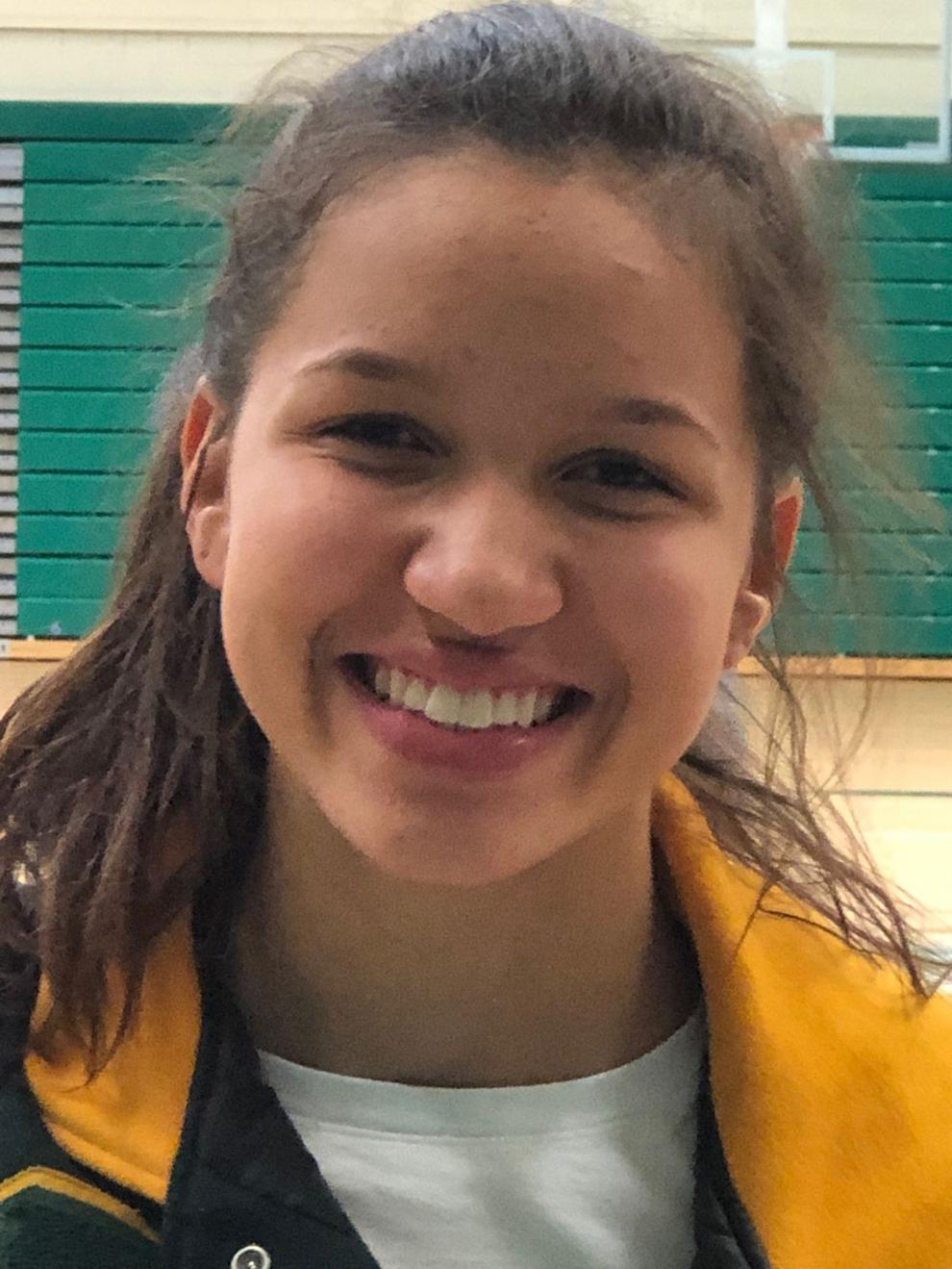 Huriyyah Ghuari won the shot put for the Eagles with a toss of 28-6½ and was second in the discus with a throw of 72.1. Audrey Amaya won the 1,600 meters in 5:25.79 and Charlatte Shelby won the 800 in 2:41.49.
Also taking second for Case were Tashanti Cameron in the high jump (4-6) and Ariana Rabet in the 100 meters (13.67).
The top finisher for Horlick (fourth, 5 points) was Jacqui Martinez-Ponce, who was third in the triple jump (26-7), and the top finisher for Prairie (sixth, 4) was Makiyah Thompson, who was third in the 100 meters (13.70).
In the boys portion of the meet, Case had the best team finish, third with 14.5 points. Tyler Davis had two second-place finishes for the Eagles, in the high jump (5-7) and in the triple jump (32-8½). Also taking second was Jayvion Hunter of St. Catherine's (fifth, 10 points) in the 100 meters (12.23).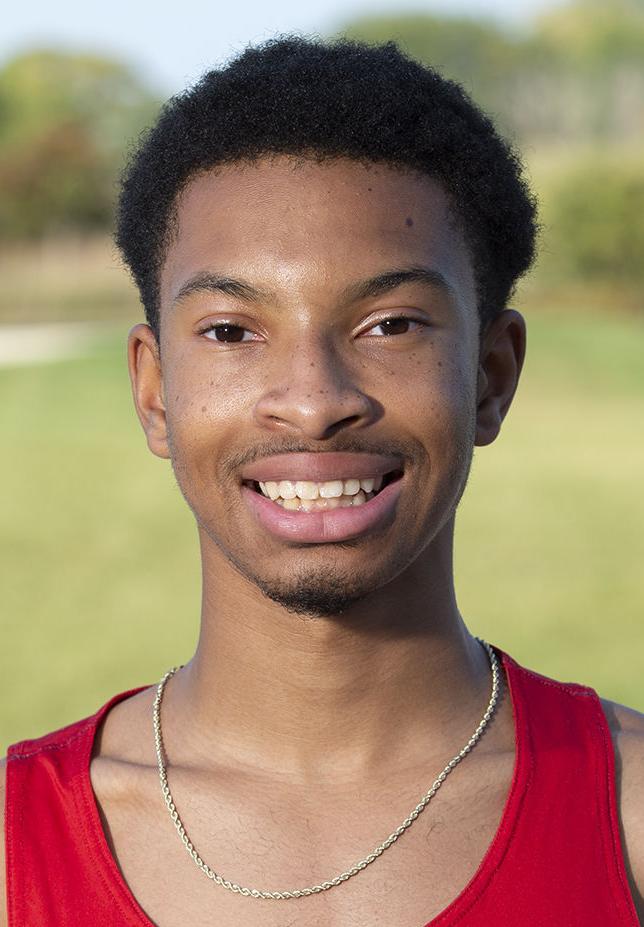 Prairie (fourth, 12), was led by a third-place finish by Stephe'n Mcgravey-Tate in the 400 meters (58.78) and Horlick (tied for sixth, 3) had a third-place finish by Jakiah Jones in the discus (97-2).
EAST TROY INVITATIONAL: Burlington's Tessa Teberg won the girls 100 meters and the Demons had four second-place finishes in the eight-team meet Friday at East Troy.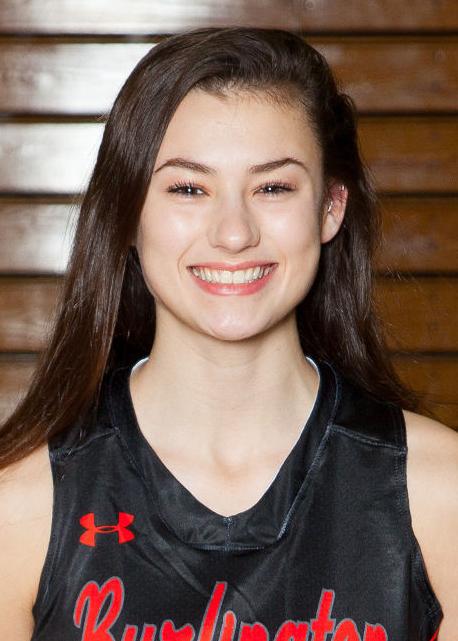 Teberg, who was second in the preliminaries in 13.83 seconds, came back in the finals and finished in 13.50 seconds, 0.14 seconds ahead of Ianna Johnson of Jefferson (13.64).
Also for the Burlington girls, the 4x100 relay took second in 55.28 as the Demons totaled 70 points to take fifth.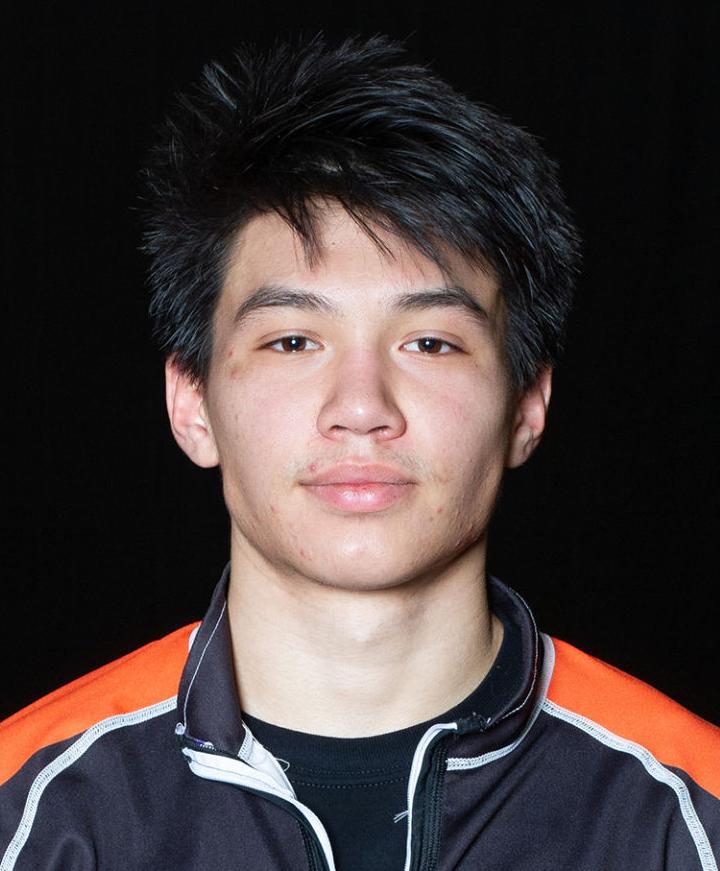 For the boys, Eden Eisner was second for Burlington in the triple jump (39-4¼), Owen Shenkenberg tied for second in the pole vault (8-0) and the 4x400 relay was second (3:50.92).
The boys were fourth with 56 points.
Boys golf
RACINE LUTHERAN: Scooter Molbeck fired a 36 and earned medalist honors to help the Crusaders win a three-team meet at Bristol Oaks.
Riley Gall added a 41 for Lutheran, which finished with a 171 as a team. Brady Wilks shot a 42. Kenosha St. Joseph scored 203 and Kenosha Christian Life 206.
FRANKLIN INVITATIONAL: Case, led by senior Ryan Doerflinger, finished fourth out of 20 teams in the Franklin Invitational Friday at Oakwood Park Golf Course in Franklin.
Doerflinger shot an 85 to finish in the top 10 for the Eagles, who totaled 355, just one shot behind third-place Kenosha Indian Trail (354). Sam Nolan, Jack Boscher and Jason Nelsen each shot 90.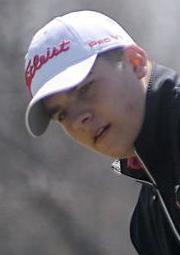 Horlick's Mike Cerny had the best individual finish for Racine teams, shooting an 82 to finish fifth. The Rebels had an incomplete team.
Muskego won the invitational with 335 and Mukwonago was second with 351.