It was a day of domination for the Waterford High School girls cross country team at the Southern Lakes Conference Relays.
The Union Grove boys made it a county sweep in the annual meet.
The Wolverines won by more than four minutes in the girls' race, while the Broncos had a margin of just under eight minutes for their victory in the boys race at Lutherdale Bible Camp in Elkhorn.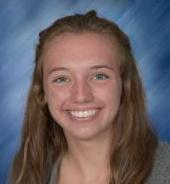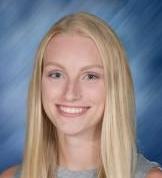 Waterford's 1-2 punch of junior Kelsey Radobicky and senior Jayda Obluck continue to be a force to be reckoned with. Radobicky won the junior/senior race and was first overall in 20:18.39 — almost a minute ahead of second-place finisher Heaven Anderson of Westosha Central (21:14.15) — and Obluck was fourth in 22:18.97.
"Kelsey and Jayda continue to be a strong 1-2 punch for us and our newcomers did a great job of coming in and rounding the rest of our team off," Waterford coach Nate Schreiber said.
The Wolverines' top five runners were rounded out by freshmen Lucy Younk and Kyra Schuerman, with Younk finishing third in the freshman/sophomore race in 22:48.61 and Schuerman finishing fourth in 23:04.00, and senior Julia Schroeder, who was ninth in the junior/senior race in 23:40.23. Waterford's total time was 1:52:10.22, well ahead of runner-up Lake Geneva Badger (1:56:13.18).
"The freshmen raced like they've been there before," Schreiber said. "They're very poised and competitive and with our group being as competitive as it is, I don't even know who our top five runners will be by October."
The Union Grove girls finished third (1:58:22.92) and were led by freshman Riley Kayler, who was second in the freshman/sophomore race in 22:30.06. The Broncos also got top-10 finishes in the junior/senior race from senior Riley Calouette (seventh in 22:44.19) and junior Karly Martinez (eighth in 22:57.98).
The Burlington girls were seventh (2:08:28.33) and had a top-10 finish in the freshman/sophomore race by sophomore Marlee Nichols (10th in 23:41.68).
The Union Grove boys dominated the junior/senior race with four top-10 finishes to win the title in 1:32:50.96, just ahead of Badger (1:32:58.56).
Broncos senior Kevin Hall was first overall and won the junior/senior race in 17:42.16, and was followed by junior teammate Marcus Johnson, who was second (fourth overall among boys) in 18:07.31. Junior Hunter Reich was fourth (sixth overall) in 18:14.44 and senior Tommy Bretl was eighth in 18:36.88.
Burlington finished fifth (1:38:29.26) and was led by senior Kodi Krueger, seventh in the junior/senior race (18:36.60).
Waterford was sixth (1:39:59.73) and was led by junior Connor Warnke, who was 13th in the junior/senior race (19:14.19).
CATHOLIC CENTRAL: The Lady Toppers finished third of seven teams with 101 points and had two top-10 finishes at the Whitnall Invitational at Hales Corners Park.
Sophomore Morgan Ramsey was eighth in 22:09.27 and sophomore Bernadette Frisch was ninth in 22:11.26.
The boys finished ninth of 12 teams with 199 points and had a top-10 finish by senior Sam Henderson, who was ninth in 18:24.62.
Boys soccer
UNION GROVE 9, BURLINGTON 0: The Broncos opened Southern Lakes Conference play in dominating fashion as they shut out the Demons at Burlington.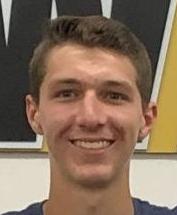 Union Grove (3-2-2, 1-0 SLC) got on the board early and often off the foot of Logan Farrington, who opened the scoring in the second minute and added four more goals before the end of the half to give the Broncos a 5-0 lead.
Jackson Barber added two goals in the second half and Sawyer Richardson and Jacob Howard had one each.
"I am pleased with how the boys played, despite some sloppy play in the first half," Union Grove coach Sean Jung said. "I give Burlington a lot of credit — they played hard tonight and challenged us despite what the score was."
Mitchell Curtin earned his first shutout of the season, making two saves.
WATERFORD 12, WILMOT 0: The Wolverines started off their Southern Lakes Conference schedule with a rout Thursday at Waterford.
The Wolverines (4-3, 1-0 SLC) received four goals from Owen Thompson and an additional hat trick by Sam Torhorst. Rafael Wodevotzky, Owen Schneider, Tristan McNair, Quinton Gordon and Sean Witzling all scored a goal in the win. The match was stopped after 60 minutes of play.
WHITEFISH BAY 3, CASE 1: The Eagles could not overcome a slow start in a nonconference match at Whitefish Bay.
Case (3-2-3) had a few sloppy plays in the first half, coach Gregg Anderle said, which led to them trailing 3-0 at the half.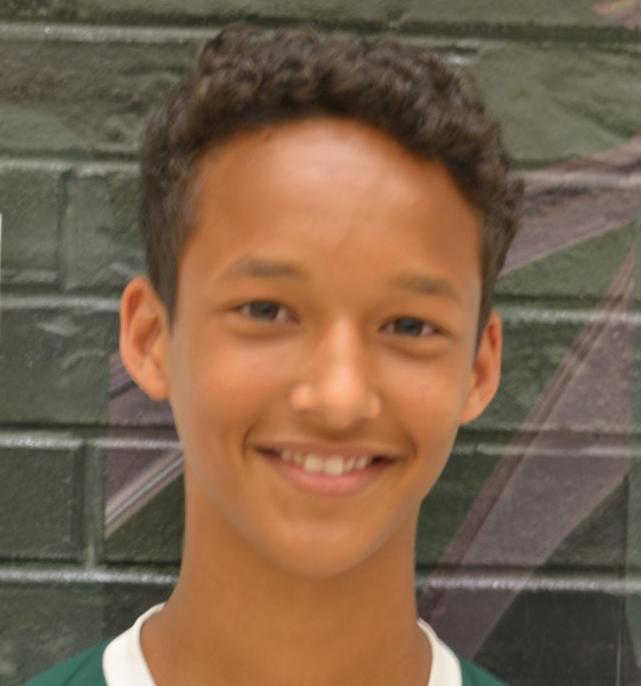 Mati Degefa scored for Case in the 72nd minute to avert the shutout.
Chase Werner made eight saves in goal.
Boys volleyball
BURLINGTON 3, UNION GROVE 0: The Demons struggled early, coach Mike Jones said, but overcame their early difficulties and adjusted to the Broncos' defense at the net Thursday to win a Southern Lakes Conference match 25-17, 25-22, 25-19 at Burlington.
Burlington (10-4-2, 2-0 SLC) had some communication issues early on and Union Grove blocked well at the net, but the Demons' offense and solid serving kept them on the attack, Jones said.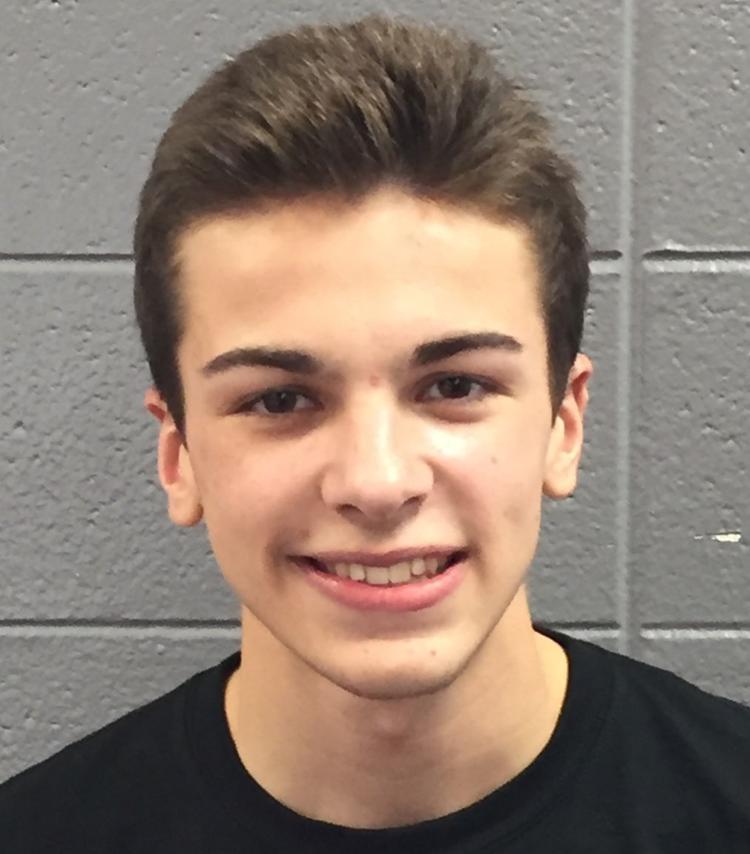 Sam Lois led the offense with 15 kills and David Paul had 37 assists along with three aces. Tyler Duesing had 10 digs and Wyatt Kurth and Michael McGinley each had two blocks.
The Broncos were led by Sam Rampulla with seven kills, Anthony Behringer with eight blocks, Luke Anderson with eight assists and Quinn Donovan with 13 digs.
WESTOSHA CENTRAL 3, ST. CATHERINE'S/RACINE LUTHERAN 1: The Angels could not overcome two tough losses to start the match as they lost 25-15, 25-21, 23-25, 25-14 in a Southern Lakes Conference match at St. Catherine's.
St. Catherine's/Lutheran (1-3, 0-2 SLC) was a little shell-shocked by the much improved Falcons, coach Kara Avery said, and it cost them in the first two sets.
The Angels won the third set, but with just seven players available, fatigue set in during the last set.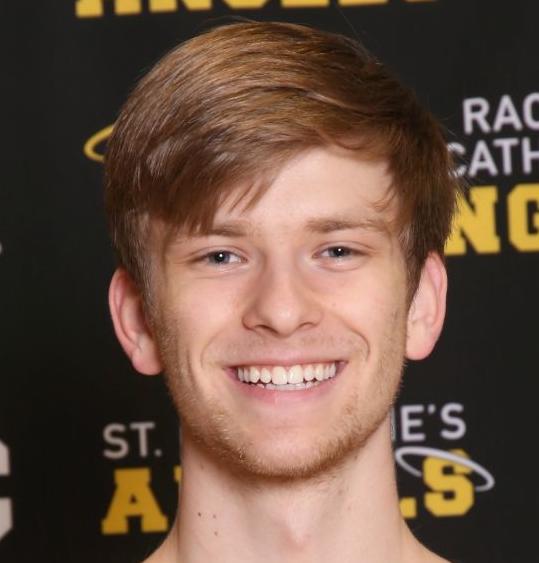 Evan Schuster had 11 kills, Jared Sandkuhler had four blocks, Dylan Kaisler had 25 assists and Tye Ojala had 10 digs.
Girls volleyball
CATHOLIC CENTRAL 3, MARTIN LUTHER 0: The Lady Toppers reached double-digit victories Thursday with a 25-12, 25-13, 25-18 Metro Classic Conference victory at Greendale.
Catholic Central (10-4, 2-0 MCC), ranked No. 1 in Division 4 in the Wisconsin Volleyball Coaches Association state poll, were led by Sammie Seib with 13 kills, Ella Shae with 21 assists, Makayla Vos and Kelly Pum with three aces each, and Grace Antlfinger with 25 digs.
ST. JOSEPH 3, PRAIRIE 0: The Hawks were swept 25-13, 25-19, 25-18 in a Metro Classic Conference match Thursday at Kenosha. Abby Decker led Prairie with 10 kills and Luci Ellis had four aces.
Girls swimming
CASE 102, TREMPER 84: Senior Sara Bollendorf and freshman Sofia Badillo each won three events and the Eagles used their depth to win a Southeast Conference dual meet Thursday at Horlick.
You have free articles remaining.
You're out of free articles
Sign in or create a FREE account to keep reading.
Bollendorf won the 100-yard butterfly in 1:04.53, Badillo won the 100 backstroke in 1:06.51 and both were on two winning relays. Bollendorf joined Badillo, junior Natalia Badillo and senior Maya Frodl on both the winning 200 medley relay (1:58.72) and the winning 400 freestyle relay.
Case's only other victory came in diving, where senior Calie Gulbrandson (170.75 points) and sophomore Taylor Kaplan (170.50) finished a close 1-2.
The Eagles had seven second-place finishes, including two each by Natalia Badillo (200 individual medley, 100 breaststroke) and junior Madi Peterson (200 freestyle, 500 freestyle), and eight third-place finishes.
PARK 114, PRAIRIE/ST. CATHERINE'S 58: PSC Aquatics won three races, but the Panthers' depth gave them a nonconference Thursday at Park.
Park went 1-2-3 in the 100-yard freestyle with Najee Jones winning in 1:05.13, Josie Bennett second (1:11.13) and Kayden Jones third (1:22.98), and also went 1-2-3 in the 50 freestyle with Mikayla Eisel first in 28.55 seconds, Erin Ketterhagen second (33.66) and Kayden Jones third (36.11).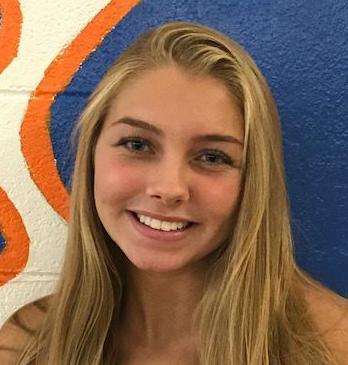 Other victories for the Panthers were by Eisel in the 100 breaststroke (1:22.31), Rileigh Smith-Hopkins in the 500 freestyle (7:27.19), Kenetreana Tyykila in diving (125.65 points), Bennett in the 100 backstroke (1:20.91), the 200 medley relay (Bennett, Eisel, Najee Jones, Bri Jones, 2:24.09), the 200 freestyle relay (Eisel, Ketterhagen, Smith-Hopkins, Najee Jones, 2:03.16) and the 400 freestyle relay (Bri Jones, Ketterhagen, Keller, Bennett, 4:54.71).
"We didn't take PSC lightly," Park coach Greg Reischl said. "I'm very happy to see Eisel get a double win today."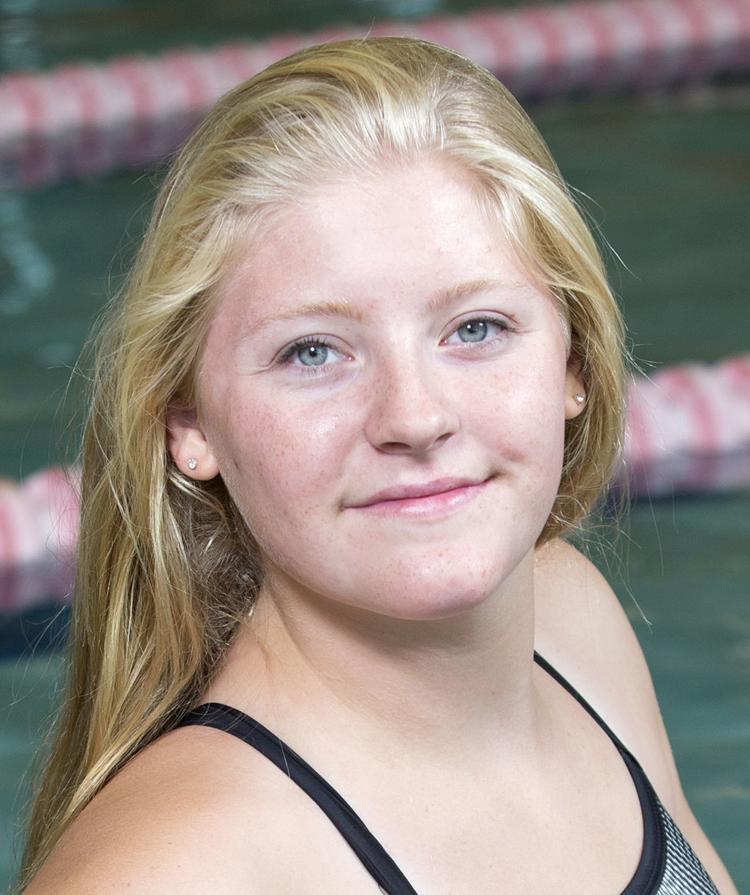 PSC Aquatics got victories by Olivia Andreasen in the 200 freestyle (2:40.73). Hannah Hua in the 200 individual medley (2:48.90) and Lilly Larsen in the 100 butterfly (1:30.06).
"Our team is small, so (Park) beat us with depth," PSC coach Yoav Meiri said. "Even when we won events they still outscored us."
Girls golf
CASE: The Eagles had another pair of strong rounds from Ella Million and Corina Davis Thursday in a Southeast Conference victory over an incomplete Bradford squad at Ives Grove Golf Links in Yorkville.
Million was the medalist with a 45 on the White course, parring five of her last six holes after an 8-5-6 start. Davis shot a 46, beating her previous season-best score from Wednesday by three strokes.
Maddie Leonard added a 48 and Brynn Emmons had a 51 for Case (3-0 SEC).
FRANKLIN 199, PARK 258: Elisabeth Greulich shot a lifetime-best nine-hole score of 54 for the Panthers during a Southeast Conference dual meet Thursday at Muskego Lakes Country Club.
Alexis Betker shot a 50 to lead Park.
UNION GROVE 178, ELKHORN 197: All five Broncos shot 48 or better and won a Southern Lakes Conference dual meet Thursday at Evergreen Golf Club in Elkhorn.
Freshman Norah Roberts led the way for Union Grove (4-0 SLC) with a 41, including just 13 putts, to earn medalist honors. She was followed by Veronica Parco (44), Ali Torhorst (46), Riley Chizek (47) and Liz Torhorst (48).
"We didn't strike the ball particularly well today, but the girls did a good job around the greens," Union Grove coach Eric Swanson said. "This was our third event away from home this week (with two more to go), so I think they handled some fatigue pretty well."
BURLINGTON: The Demons played against Wilmot and Westosha Central Thursday in a double dual meet at Browns Lake Golf Course in Burlington. The dual against Wilmot was rescheduled from Sept. 5.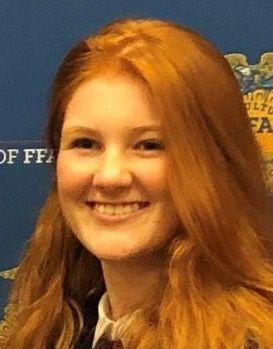 Led by Saige Heelein's 48, Burlington beat Wilmot 219-253 and lost to the Falcons 212-219. Heelein was the medalist in each dual.
Bridi Allen shot a 51 and McKenzie Plitzuweit a 58 for the Demons.
BADGER 161, WATERFORD 212: Sophia Schoenfeld was the only player to break 50 for the Wolverines in a Southern Lakes Conference dual meet Thursday at Geneva National Golf Club in Lake Geneva.
Schoenfeld shot a 42 to lead Waterford, which had just four players.
Girls tennis
PARK 4, HORLICK 3: The Panthers won two of the three doubles matches and earned a pair of victories in singles Thursday to beat the Rebels in a Southeast Conference dual meet played at Horlick.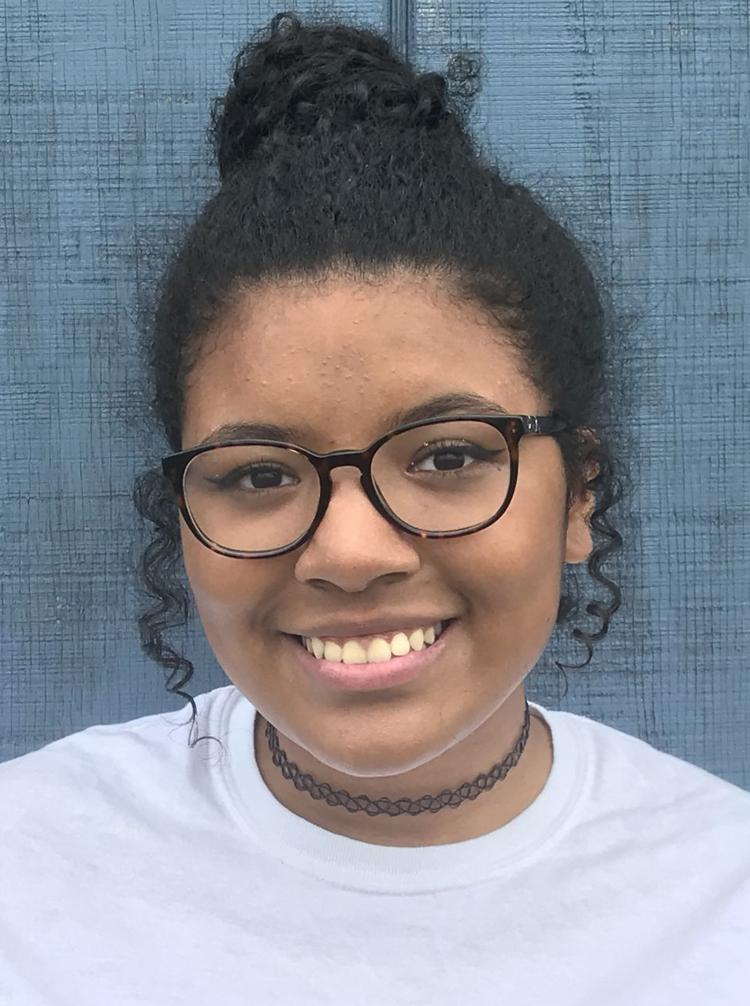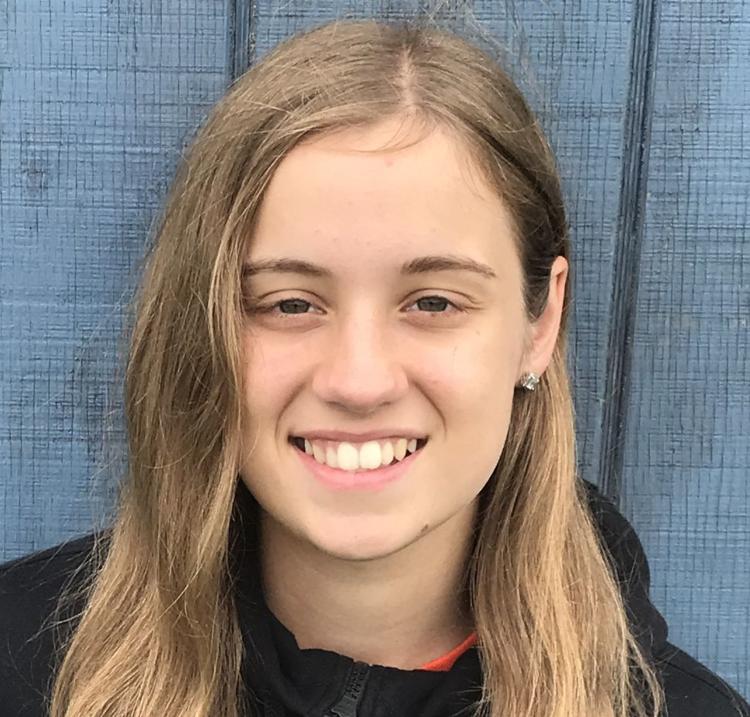 Park's Erica Robinson and Adele Senzig beat Ana Morales and Adrianna Avila 6-0, 6-0 at No. 1 doubles, and the Panthers' No. 2 doubles team of Emily Getman and Ysabel Martinez followed with a 6-3, 7-5 victory over Elena Eckblad and Isabella Varebrook.
In singles, Park's Alexandria Gillespie beat Tabitha Babington 6-1, 6-0 at No. 2 singles and Marsiya Hyde beat Horlick's Ava Mathew 6-0, 6-1 at No. 4 singles.
The Rebels' Jenelle Schelle won her No. 1 singles match 6-3, 6-4 over Madhura Sathyanarayanan and Hannah Nisler beat Park's Claudia Dieck 6-4, 6-3 at No. 3 singles.
Kayleigh Tenboer and Alejandra Martinez of Horlick beat Elizabeth King and Erena Dobrowski 6-1, 6-4 at No. 3 doubles.
OAK CREEK 4, CASE 3: The Eagles picked up three wins in singles but lost Thursday's Southeast Conference dual meet at Case.
At No. 1 singles, the Eagles' Destiny Klinkhammer defeated Sarah Ferguson 6-1, 6-0. Alaina Jaeck at No. 2 singles defeated Kelsey Miner 6-0, 6-2. And Aalaiya Jacklin at No. 3 singles defeated Gabby Ratlieff 7-5, 6-2.
BURLINGTON 5, WILMOT 2: The Demons overcame losses at No. 1 singles and No. 1 doubles to beat Wilmot in a Southern Lakes conference dual meet Thursday at Burlington
Burlington (2-12, 1-4 SLC) got the winning started at No. 2 singles, where Trinity Northrop beat Barbara Bonogofsky 6-1, 7-5 to get the Demons momentum going. Courtney Raboine (6-1, 6-1 at No. 3) and Abigail Boettcher (6-1, 6-3 at No. 4) also won.
The Demons No. 2 doubles team of Cece Lonegal and Abigail Runker swept Kelsey Smyk and Breanna Moe 6-0, 6-0 and Payton Matson and Olivia Traxinger (No. 3) won 6-0, 6-3.
BADGER 6, UNION GROVE 1: The No. 1 doubles team of Kayla Maurer and Kaitlyn Krause was the only winner for the Broncos Thursday in a Southern Lakes Conference loss at Lake Geneva.
The senior duo lost the first set, but came back to beat Ava Anderson and Lillie Lipkey 4-6, 6-2, 7-6 (5).
Union Grove's No. 3 doubles team of Sam Chizek and Kyra Hagen battled Jaiden Lauer and Lauren Haase, but lost 6-4, 4-6, 7-6 (5).
PRAIRIE 7, GREENDALE MARTIN LUTHER 0: The Hawks swept a Metro Classic Conference dual meet Thursday at Prairie.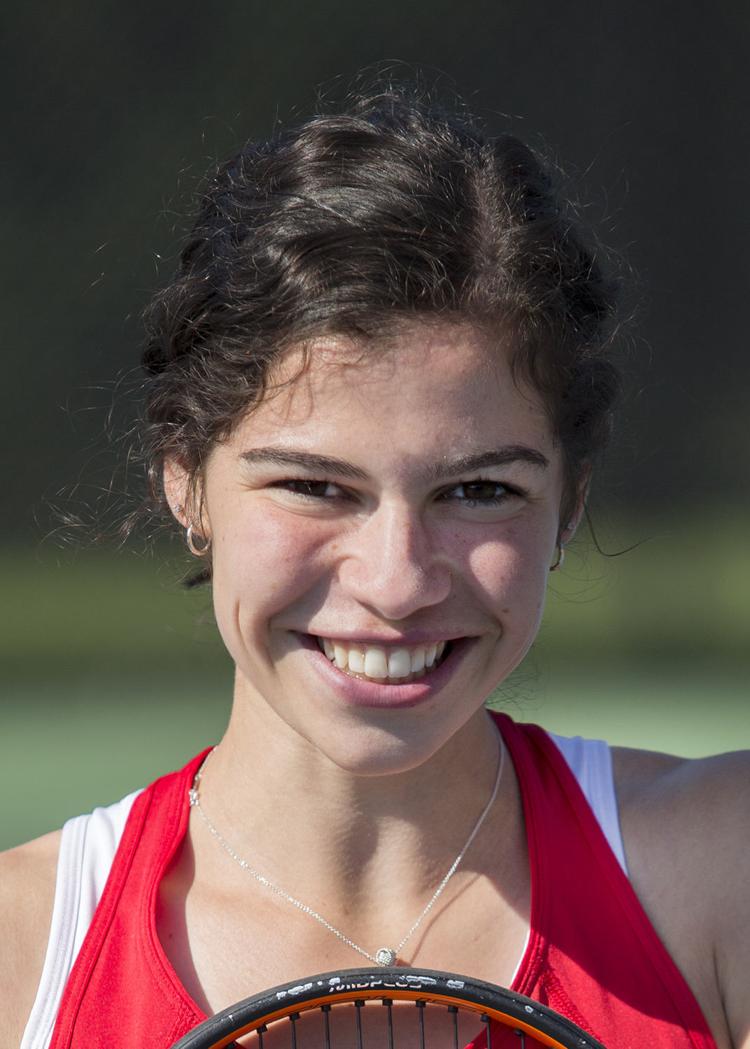 Hawks' No. 1 singles player Sarah Gesner defeated Aleksey Hicks 6-0, 6-0 and Gabriela Davis, at No. 2 singles, beat Emily Trumble 6-1, 6-1.
The Prairie No. 1 doubles team of Molly Cookman and Andrea Palmen defeated Denisse Ortiz and Emma Ziebell 6-1, 6-2.
ST. JOSEPH 5, ST. CATHERINE'S/RACINE LUTHERAN 2: The Angels won both No. 1 flights Thursday in a Metro Classic Conference loss at Kenosha.
St. Catherine's/Lutheran No. 1 singles player Kate Smith beat Hannah Altergott 6-3, 6-4 to improve to 4-0 in the MCC.
The No. 1 doubles team of Anne Howard and Annemarie Letsch beat Bella Hart and Lizzie Curry 6-3, 6-4.