The Burlington and Waterford high school football teams on Friday marched on toward their huge Southern Lakes Conference showdown.
The Demons beat Delavan-Darien 28-10 and the Wolverines beat Elkhorn 42-0, both games being played on the road.
Both teams are 6-0 overall and 4-0 in the SLC and both became eligible for the WIAA playoffs. It's the ninth straight season in the playoffs for Waterford and the third straight for Burlington.
A longer drought was ended by the Demons, who began the season 6-0 for the first time since the 1995 season, the final season before the retirement of legendary coach Don Dalton.
Waterford is 6-0 for the first time since 2015 under Adam Bakken.
The Demons and Wolverines play each other Oct. 11 at Burlington.
BURLINGTON 28, DELAVAN-DARIEN 10: Running back Zach Wallace and quarterback Dalton Damon combined for 242 yards rushing and Damon accounted for all four touchdowns for the Demons at Delavan.
Going into the game, which was moved up from 7 p.m. to 5:30 p.m. because of the threat of storms and heavy rain, Burlington coach Steve Tenhagen knew there were going to be tough field conditions because of some rain during the day.
"They leave the grass longer and it gets muddy," Tenhagen said of Delavan-Darien's field. "We went into the game hoping we could run to shorten the game, and we did that."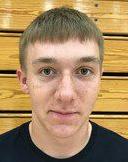 The Comets (2-4, 1-3 SLC) scored first on a 25-yard field goal for their only lead. The Demons took the lead for good with 2:39 left in the first quarter on a 38-yard touchdown run by Damon, who finished with 120 yards on 13 carries.
Damon struck again on the first play of the second quarter, a 31-yard touchdown pass to Ethan Safar, for a 14-3 lead. Delavan-Darien scored on a 2-yard run less than four minutes later to cut its deficit to 14-10 at halftime.
Burlington's defense stiffened, shutting out the Comets in the second half. Meanwhile, Dalton continued to make plays, passing to Otto Traxinger for a 14-yard touchdown and adding an 11-yard run in the final minute of the third quarter.
"In the second half, we did some things we haven't done for a few weeks," Tenhagen said. "We went to a no-huddle and ran plays quickly. (On defense), we were still giving up yards, but we were finding ways to get off the field when it counted."
Wallace ran for 122 yards on 19 carries as the Demons totaled 283 rushing yards. Damon completed just 2 of 9 passes, but both completions went for touchdowns.
Simon Rigert led the defense with eight solo tackles.
WATERFORD 42, ELKHORN 0: The Wolverines scored early and often as they dominated the Elks at Elkhorn, scoring all their points in the first half.
Because of lightning and rain, the game was ended at halftime and made official by mutual decision of the coaches.
Waterford dominated in all facets of the game, rushing for 317 yards on 23 carries and allowing just one first down on defense.
"I am very proud of the boys and how they played tonight and came out and set the tone early," Waterford coach Adam Bakken said. "This is a great team and they do a great job of staying humble and focused on what's ahead of us and what the end goal is."
The two-headed monster of running backs Tanner Keller and Dominic Miller continued their impressive seasons.
Keller ran for 145 yards and two touchdowns — one of his scoring runs went for 66 yards — on just nine carries, a 16.1-yard average, and he added a 58-yard punt return touchdown for Waterford's first score.
Miller added 74 yards and a touchdown on the ground on eight carries.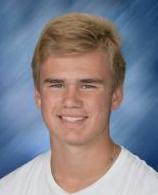 Wolverines quarterback Logan Martinson also made some noise on offense, running for a 3-yard touchdown and passing to Erik Rowe for three yards. The final score came with just 33 seconds left in the half.
Bakken said the defense was a team effort. The Elks had just 28 yards rushing, 19 yards passing and punted five times in the half.
"We have a great group on defense it's not just one star everyone contributes and is always flying around the field," Bakken said.
MARTIN LUTHER 34, CATHOLIC CENTRAL 13: The Hilltoppers were outscored 20-6 in the second quarter and had to endure a 90-minute lightning delay Friday in a Metro Classic Conference loss at Greendale.
Martin Luther (5-1, 3-1 MCC) scored on the first play of the game, but Catholic Central coach Tom Aldrich said the Hilltoppers (3-3, 2-2) kept fighting.
"I thought the kids played really hard and gave a great effort," Aldrich said. "They scored on the first play and that's one of a couple things you don't want to see happen; it takes you out of your game.
"I thought we gave them a pretty good run. It was just 7-7 in the second half and we showed some positive things."
You have free articles remaining.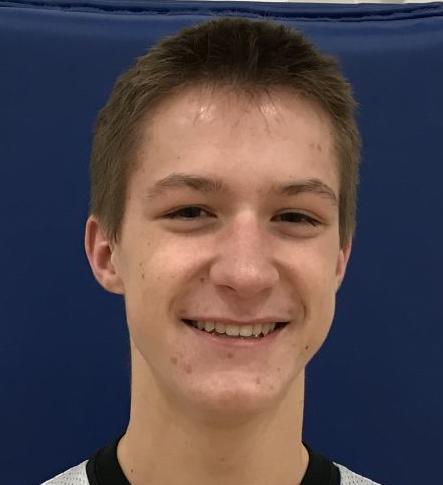 Aldrich singled out the play of Reid Muellenbach and Brandon Pum on offense and Chas Miles and David Doerflinger on defense.
"Brandon Pum had a nice game running the offense," Aldrich said. "He was making good decisions.
"We're making progress and the next three weeks will be really important. To get in the (WIAA) playoffs, we have to win two of our next three. We have our work cut out for us."
Statistics from the game were not available Friday night.
UNION GROVE 42, WILMOT 27: The Broncos completed their Southern Lakes Conference game against Wilmot Saturday morning. The game was suispended with 7:18
Because of lightning and heavy rain, the Southern Lakes Conference game between the Broncos and Panthers at Union Grove Friday was suspended with 7:18 left in the fourth quarter with Wilmot leading 35-21.
Despite a strong performance by junior quarterback Nash Wolf, the Broncos (1-5, 0-4 SLC) went on to lose 42-27 when the game was resumed.
"Anytime you have to come back and finish a game, it throws a wrench in a lot of things," said Union Grove coach Craig McClelland, whose team is 1-5 overall and 0-4 in the SLC. "You've got to credit Wilmot for coming here, going back on Friday and then showing up again and playing the way they did."
Wolf completed 15 of 21 passes for 176 yards, with three touchdowns and no interceptions. Tommy Hempel caught six passes for 91 yards and a touchdown and Ryan Davis had six receptions for 72 yards and two TDs.
"He kept his poise in the pocket and extended a couple plays with his legs, keeping his eyes downfield and making some pretty good throws," McClelland said.
Garrett Foldy rushed for 81 yards and a touchdown on 18 carries.
CASE-OAK CREEK: Because of lightning and heavy rain, the Southeast Conference game between the Eagles and Knights at Hammes Field Friday was suspended with 9:18 left in the third quarter and the score tied at 7-7.
The game will be resumed at 6 p.m. Monday, Sept. 30 at Hammes Field.
Boys soccer


HORLICK 2, KENOSHA ST. JOSEPH 0: The Rebels' defense continued its impressive form in a nonconference match at Levonian Field at Horlick.
Colin Gayle scored from an assist by Israel Duran in the 31st minute to give the Rebels (9-3-1) a 1-0 lead. In the second half, Tommy Ruiz scored in the 70th minute with Duran picking up his second assist.
Zach Heiman made three saves in the shutout. The Rebels have earned three shutouts in a row and have shutouts in four of their last five matches.
"A lot of credit is given to the play of our centerbacks, Tony Pitrof and Noah Trevino," Horlick coach Galen Irish said. "They keep getting better and better."
PRAIRIE 6, LAKE COUNTRY LUTHERAN 0: Senior Max Yde gave the Hawks two goals and an assist in a nonconference victory over the Lightning in a battle of state-ranked Division 4 teams Friday at Wind Point.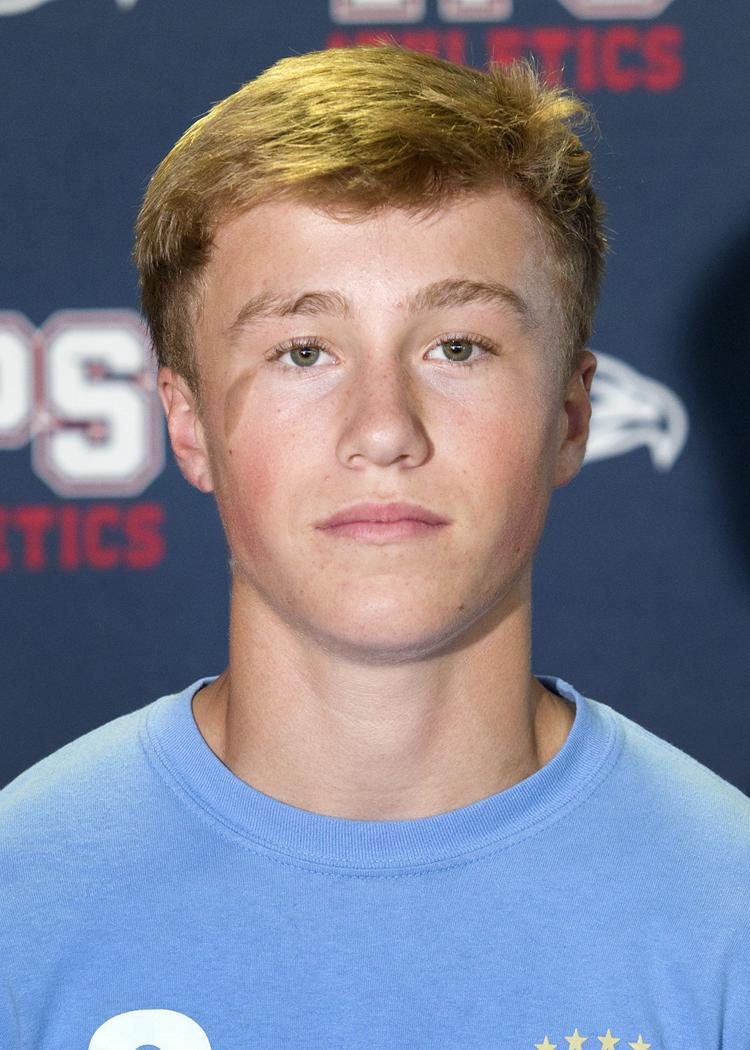 Yde's goals came in back-to-back minutes for Prairie (6-1-3) with scores in the 77th and 78th minute on assists from seniors Luis Garduno and Nick Hawkins. His assist came on a goal by senior Jason Frosch in the 12th minute.
Garduno scored in the 30th minute on a penalty kick and Frosch assisted on goals by sophomore Daniel Bravo scored in the 65th minute and senior Caden Holum in the 85th minute.
"Our defense did really well handling pressure and keeping their offense from getting many chances," Prairie coach Corey Oakland said. "As a team, we did a great job of keeping the ball and putting pressure on them."
The Hawks are ranked second and Lake Country Lutheran (6-5-0) is ranked eighth among Division 4 teams in the Wisconsin Soccer Coaches Association state poll.
Girls volleyball


LYNN LAPORTE SPRAWL: Union Grove won all three of its matches on the first day of the two-day Lynn LaPorte Sprawl, being played at West Bend East and the Milwaukee Sting Center.
The Broncos beat Neenah 25-18, 26-24, Menomonee Falls 20-25, 25-22, 15-12 and Kimberly 25-12, 25-20. Union Grove and Kimberly both received Division 1 honorable mention in the Wisconsin Volleyball Coaches Association state poll.
"We had a great first day at the Sprawl as we finished first in our pool," Union Grove coach Annie Sireno said. "One of the strengths as a team was tough serving as we had 25 aces."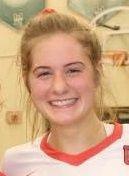 Olivia Dir had 26 kills and four blocks, Karlee Lois had 49 assists, six aces and four blocks, and Kelsey Henderson had 29 digs for the Broncos (22-2).
"Most of the sets were close and we kept the deficits small when we were down and fought back to regain the lead," Sireno said. "I'm proud of the team and their fight, determination and the way they are finishing matches this week."
Waterford went 1-2, beating Glendale Nicolet 20-25, 25-18, 15-13 and losing to Franklin 25-23, 21-25, 25-11 and Hartford 25-18, 25-15.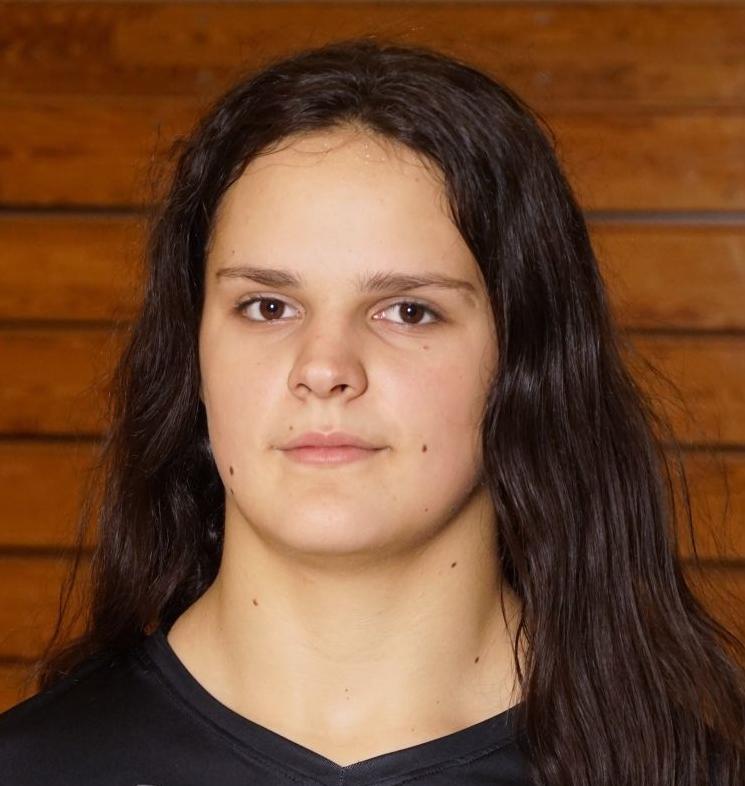 Kaitlyn Kolb had 17 kills, Delaney Thomas had 37 digs, Josie Johnson had 67 assists and Chloe Werner had nine aces.