An energetic halftime talk and an effective second-half defense helped the Waterford High School boys soccer team win for the first time this season.
The Wolverines listened to their coaches, tightened up on defense, and scored two goals in the second half on Tuesday night to beat Whitewater 3-1 in a nonconference match at Whitewater.
"We had a good halftime talk and were able to get the defense to press them a little bit more and be more aggressive in the second half to keep them off balance," said Waterford assistant coach Ryan Krueger.
Owen Mehring got the Wolverines (1-2) on the board in the 23rd minute with a goal off an assist from Owen Schneider. But the Whippets answered with a penalty kick to make it 1-1 at halftime.
In the second half, Sam Torhorst gave Waterford the lead in the 59th minute on an unassisted goal, and then sealed the win in the 78th minute with a goal off an assist by Rafael Wodevotzky.
"Sam is always around the ball and is always attacking with the ball, and today he had some opportunities and didn't miss them," Krueger said. "When he gets the ball late he always seems to come through for us."
Goalkeeper Bryce Beckley had seven saves for the Wolverines.
BURLINGTON 3, FORT ATKINSON 3: After falling behind 3-1 early in the second half, the Demons came back and drew a nonconference match in Burlington.
"It was a pretty evenly played first half as we both had our opportunities, but after falling behind in the second half we did a great job of fighting to get back into the game and get the draw," said Burlington coach Jake Cacciotti.
Ethan Nienhaus scored the first goal for Burlington (0-1-1) in the 18th minute off an assist by Bradley Roe. That tied the game 1-1. Drew Stutzman then scored two goals, one in the 71st off an assist by Kolton Krueger, and an unassisted goal in the 79th minute to give the Demons the tie.
Zach Cowan made eight saves.
CASE 1, FRANKLIN 1: Sophomore forward Mati Degefa scored an unassisted goal at the 64th minute from 22 yards and the Eagles played to a draw in a Southeast Conference match at Franklin.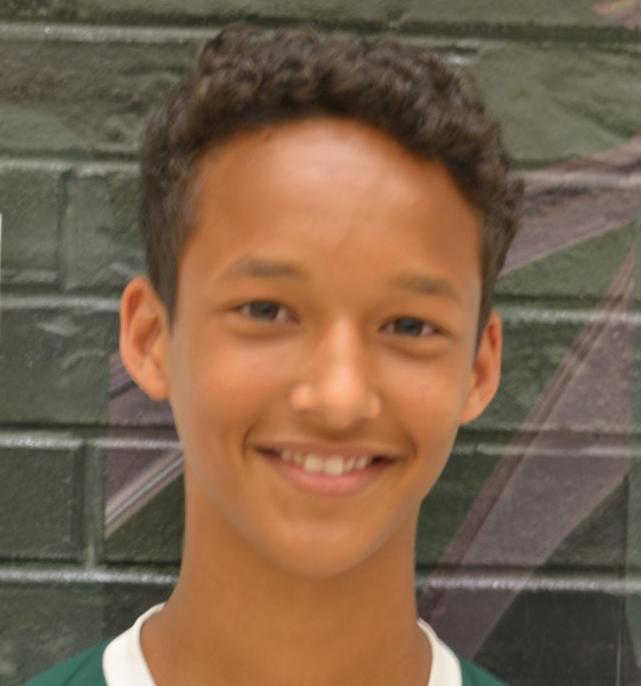 Franklin took a 1-0 lead at the 32nd minute on a header off a corner kick.
Case (2-1-2) outshot Franklin 9-5. Reserve goalkeeper Jax Calverley had four saves for the Eagles.
The game featured a matchup of cousins in the midfield between Brenden Baugrud of Case and Jacob Gravunder of Franklin.
BRADFORD 3, HORLICK 1: Horlick's Tommy Ruiz scored in the 38th minute to make it 1-1, but the Rebels lost for the first time this season, dropping a Southeast Conference match at Levonian Field.
Zach Heiman had eight saves for Horlick (4-1, 0-1 SEC). Center back Tony Pitrof, "was just everywhere," said first-year Horlick coach Galen Irish. "He was just a stud back there."
ELKHORN 2, ST. CATHERINE'S 1: Trailing 1-0 at halftime, the Angels, "played out of our minds in the second half," coach Ben Lake said, before losing a nonconference match at Elkhorn.
At the 65th minute, Juan Casares sent the ball over the center back and Victor Moreno scored from about 18 yards out to make it 1-1. Elkhorn scored the game-winner at the 87th minute on a free kick from 30 yards.
The Angels got strong play up top, Lake said, from Casares, Moreno and Brock Naidl. Holding the down the middle were Brian Reyna and Aleksi Estrada. Goalkeeper Peyton Johnson made nine saves, three of which were from close range, Lake said.
Boys volleyball
UNION GROVE 3, WILMOT 2: Sam Rampulla and Collin Long each had big games as the Broncos won a Southern Lakes Conference dual meet 22-25, 25-23, 25-21, 12-24, 15-13 at Union Grove.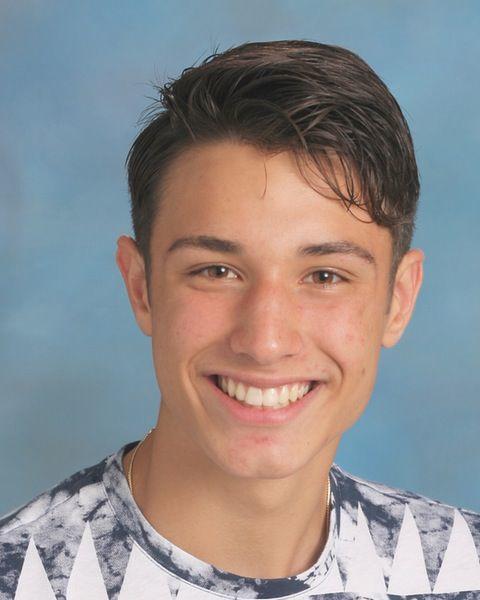 Rampulla and Long each had seven kills and served two aces, while Long added eight blocks. Defensively, Quinn Donovan had a team-high 20 digs, while Luke Anderson added 16 assists.
You have free articles remaining.
You're out of free articles
Sign in or create a FREE account to keep reading.
Girls volleyball
CATHOLIC CENTRAL: Lainey Dirksmeyer had 14 kills and Ella Shaw provided 33 assists as the Lady Toppers won two dual meets a three-team tournament at Big Foot.
Catholic Central, which won the WIAA Division 4 state championship last season, beat Big Foot 25-16, 26-28, 15-12, and Lake Geneva Badger 25-14, 19-25, 15-11 at the triangular.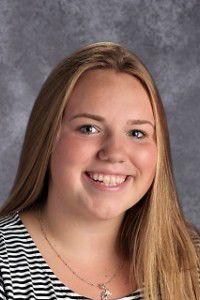 On defense, Grace Antlfinger has 20 digs in the two matches. Shaw also had seven digs against Big Foot and served three aces against Badger for the Lady Toppers (8-3).
ELKHORN 3, WATERFORD 1: The inconsistent Wolverines lost a Southern Lakes Conference dual meet 25-21, 22-25, 25-19, 25-15 at Waterford.
Chloe Werner had 10 kills, Olivia Busch added six, and Josie Johnson had 29 assists. Delany Thomas had 17 digs.
"It was a frustrating night as we just couldn't seem to put it all together," said Waterford coach Ashley Inglish. "We had glimpses of what we are capable of, but just couldn't find the consistency that we needed to be successful."
BRADFORD 3, HORLICK 1: The Rebels took the second set but couldn't get back into a groove afterwards, losing a Southeast Conference dual meet 25-11, 23-25, 11-25, 17-25 at Horlick.
"When we started going through a funk after the second set, Bradford was able to fully take advantage," said Horlick coach Melissa Firtko. "We have to find a way to get to a middle ground where when we go into those slumps we are able to bounce back more quickly."
The Rebels (1-3, 0-1 SEC) were led by Kelsey Jacobs in assists with 31, Katelyn Rooney in digs with 10 and Haley Wilkinson in kills with eight.
FRANKLIN 3, CASE 0: The Eagles gained traction late, but had too steep a hill to climb. losing a Southeast Conference dual meet 25-11, 25-12, 25-21 at Franklin.
"First and second set we were taken aback by nerves, and in the third we were starting to get our confidence, but against a team like Franklin it's really a challenge to pull off a late comeback," said Case coach Willie Maryland.
The top performers for the Eagles (4-4, 0-1 in SEC) were Lauren Willing and Natalie Harris with Willing getting 10 assists and six digs and Harris getting 12 digs.
Girls golf
PARK: Alexis Betker and Sophia Evreniadis each broke 60 in a Southeast Conference victory over an incomplete Rebels team at H.F. Johnson Park. Betker shot a 50 and Evreniadis had her best performance of the season with a 58. Park finished at 235.
Liza Chiappe led Horlick with a 57 and Sasha Schick added a 63.
Cross country
LANCER INVITATIONAL: Prairie's Caroline Ulrich posted the top finish for the Hawks at the nine-team meet at UW-Parkside.
Ulrich placed 11th overall, covering the 5,000-meter course in 23:41.4. Kaja Baran placed 21st (25:45.8) and Brie Luchun Ledvina placed 25th (26:51.1) as the Hawks finished sixth as a team with 136 points.
Ozaukee won the meet with 42.
For the Prairie boys, Jack Lopez placed 32nd to help the Hawks finish sixth at the 12-team meet. Lopez finished in 20:26.5. Nolan Boerner was 35th (20:30.2) and Jayce Jaramillo 37th (20:32.0).
Westosha Central won the boys meet with a 53.