The Union Grove High School boys soccer team is getting closer and closer to knocking off one of the big boys.
For the third time in nine days on Monday, the Broncos played a state-ranked side and settled for a draw. This time, they traveled to Milwaukee and tied Saint Thomas More—ranked sixth among Division 3 teams in the Wisconsin Soccer Coaches Association poll — 2-2 in a nonconference match.
Monday's draw came after Union Grove tied Delavan-Darien, ranked No. 2 in Division 3, 3-3 last Thursday, and drew Wauwatosa East, ranked No. 4 in Division 2, 3-3 on Sept. 14.
"There's a lot of frustration and a lot of confidence," said Broncos coach Sean Jung. "We expect to win every match we play. We have a really good team and we should be getting results. We just keep shooting ourselves in the foot."
On Monday, the Broncos (4-2-5) seemed to ready to buck that trend. In the fourth minute of the match, Kevin Jaworski scored on a screamer from 35 yards out off an assist from Logan Farrington. The strike hit the crossbar and went into goal.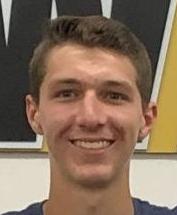 "It was probably the best goal he has ever scored," Jung said.
The Cavaliers equalized in the 23rd minute when a cross smashed into a Broncos defender and ricocheted off him. Thomas More collected rebound and scored.
In the second half, a bad clearing pass back to Broncos goalkeeper Mitchell Curtin turned into the second Thomas More goal.
"It took us some time to re-group after that," Jung said. "We were hanging our heads."
Jung pushed defender Christian Lenz forward and he found the back of the net off an assist from Brandon Dodge in the 83rd minute.
The Broncos have played six state-ranked sides this season and have a 1-1-4 record in those matches.
"We're on the verge of putting everything together," Jung said. "I think we're ready to explode."
ST. CATHERINE'S 5, BROOKFIELD ACADEMY 1: The Angels flipped a switch at halftime, shrugging off a sluggish first half and scoring four goals to win a nonconference match at Brookfield.
St. Catherine's looked slow, lethargic and unfocused in the first 45 minutes, said coach Ben Lake, failing to get to the ball and pressuring the Wildcats.
Brock Naidl scored an unassisted goal in the first half, but Brookfield Academy equalized with about five minutes left in the half. The Angels (4-5) also missed a penalty kick right before the half, Lake said.
"We had a talk at halftime and came out a totally different team," Lake said. "Our energy level went way up."
In the second half, Victor Moreno scored twice within five minutes, one off an assist from Bryan Vasquez, the other from Juan Casares. Casares found the the net 10 minutes later to make it 4-1 and Alberto Galvan added some gloss to the scoreline with a goal in the 80th minute.
Goalkeeper Peyton Johnson made three saves.
CHRISTIAN LIFE 7, RACINE LUTHERAN 0: The Crusaders played some of their best ball of the season in the first half, said coach Pete LaBoda, but tired in the second half and lost a nonconference match at Pershing Park.
Lutheran (1-6-1) trailed 2-0 at halftime, but the young and inexperienced side allowed two own goals in the second and began to wear down after that, LaBoda said.
Goalkeeper John Hansen had 23 saves. Christian Life improved to 6-3-1.
You have free articles remaining.
Boys volleyball
UNION GROVE 3, SOUTH MILWAUKEE/THOMAS MORE 1: The Broncos played big at the net as Anthony Behringer had nine kills, and Sam Rampulla and Collin Long each had eight blocks in a 25-20, 23-25, 25-23, 25-15 nonconference dual meet win at Union Grove.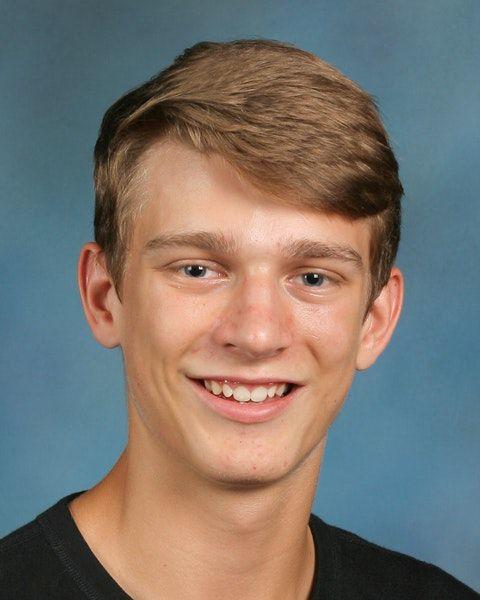 Dominic Rampulla had 17 assists, while Quinn Donovan 21 digs on defense.
Girls golf
CASE: Brynn Emmons clawed by from a bad start to card a career-best 47 as the Eagles won Southeast Conference dual meets against Park and Horlick at Ives Grove Golf Links.
Case (5-2 SEC) finished with 204, with Park had 253 and Horlick has an incomplete team of two golfers.
Emmons struggled at the outset, recording triple bogeys on her first two holes and a double bogey on her third, said Case coach Pete Berry. But the junior found her form and finished strong, getting pars on her last three holes.
Also for the Eagles, Ella Million scored a 49 and Maddie Leonard 56.
"It was an awesome day for Brynn and we really needed that today," Berry said. "All of the girls have shown they can play well. Now it's just a matter of having them all do it on the same day."
Alexis Betker led the Panthers (1-6 SEC) with a 55, while Elisabeth Greulich had a 59. For Horlick (0-7 SEC), Sasha Schick shot 60.
The Eagles tied for second in the SEC with Oak Creek at 5-2, both behind Franklin, heading into the conference meet at Evergreen Golf Course in Elkhorn on Thursday.
Girls tennis
BURLINGTON 7, DELAVAN-DARIEN 0: Emily Rauch overpowered Annyce Peralta 6-1, 6-0 at No. 1 singles to help the Demons sweep a Southern Lakes Conference dual meet at Delavan.
At No. 4 singles, Abigail Boetteher beat Gabby Montelongo 6-1, 6-0, while Payton Matson and Olivia Traxinger defeated Jessica Olson and Rylee Crull 6-0, 6-1 at No. 3 doubles for the Demons (4-16, 2-4 SLC).
UNION GROVE 6, WILMOT 1: The Broncos' three doubles teams lost only two games combined to win a Southern Lakes Conference dual meet at Union Grove.
The No. 1 doubles duo of Kayla Maurer and Kaitlyn Krause beat Gwen Hammond and Kaitlyn Pahl 6-0, 6-2, while the No. 2 doubles squad of Kelsey Kemper and Brooke Weis defeated Kelsey Smyk and Breanna Moe 6-0, 6-0.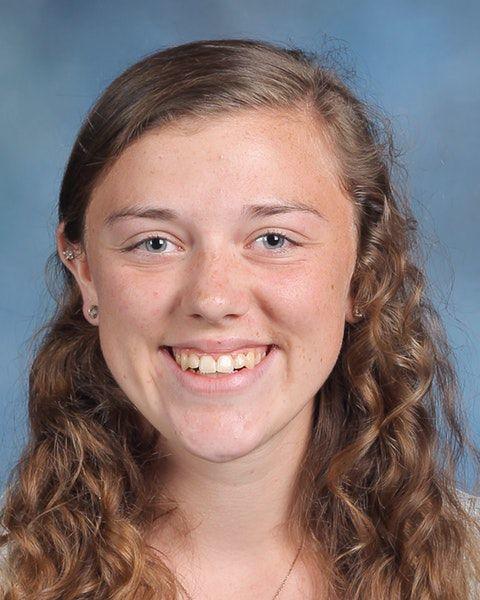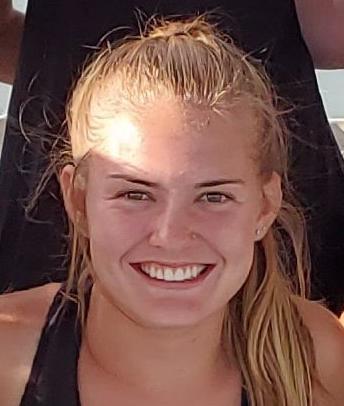 The No. 3 doubles team of Sam Chizek and Kyra Hagen completed the doubles sweep by beating Madelyn Haug and Delaney Snow 6-0, 6-0.
Girls volleyball
RONALD REAGAN 3, PRAIRIE 0: Maddie Ropiak and Abby Decker each had six kills, but the Hawks losta nonconference dual meet 25-16, 25-19, 25-16 at Prairie.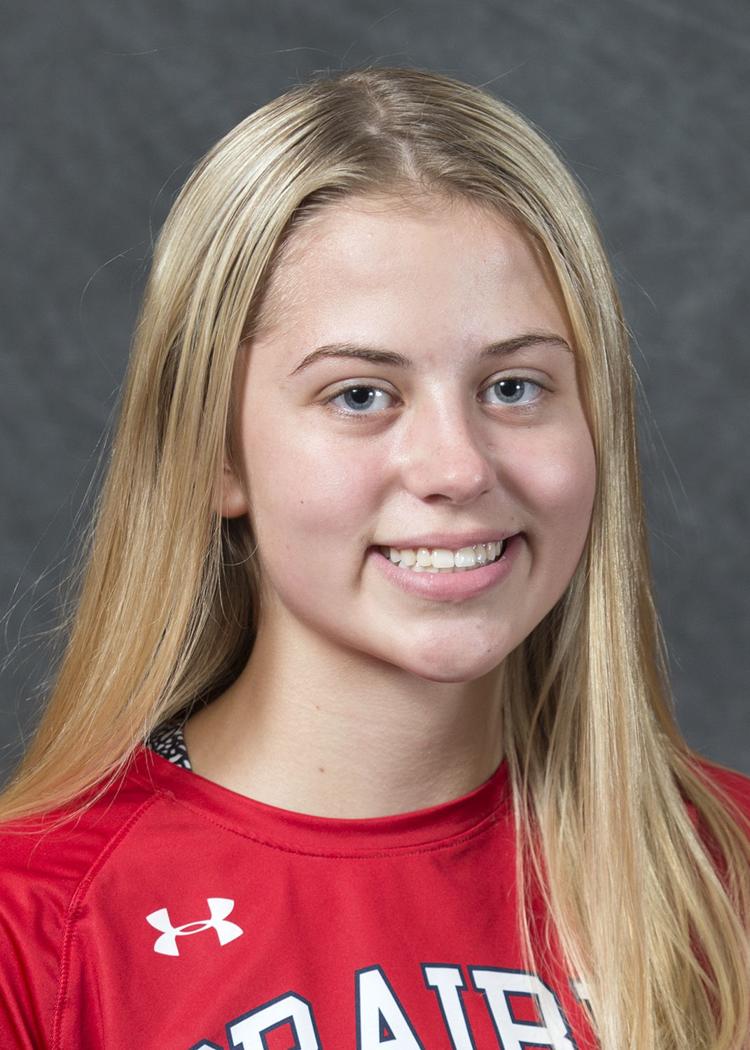 Luci Ellis served four aces, while Amelia Ropiak and Katie Jester each had seven digs.