Kevin Hall was an elite runner at an elite meet Saturday.
The senior for the Union Grove High School boys cross country team placed seventh in a field of more than 200 runners at the Angel Invitational, which has been hosted annually by St. Catherine's since 1969. The meet, which featured 39 teams in the boys field, was held at UW-Parkside's Wayne E. Dannehl National Cross Country Course in Somers.
Hall covered the 5,000-meter course in 16:55.8, just 48 seconds behind champion Joshua Truchon of West Allis Hale. Also for Union Grove, Marcus Johnson was 22nd in 17:36.0 and Hunter Reich was 25th (17:40.6).
"He ran well," Union Grove coach Mike Mikula said of Hall. "As I talked to him afterward, it was a tough day as far as humidity and everything else. He ran a decent race, but he said he probably could have done better. I would say that was a good performance on his part, all in all."
Union Grove was the top finisher among Racine County boys teams at the meet, placing 11th with 361 points. Wisconsin Lutheran won with 117.
Also placing among the top 30 from Racine County was Catholic Central senior Sam Henderson, who was 28th (17:46.2). He led the Hilltoppers to 30th place with 802 points.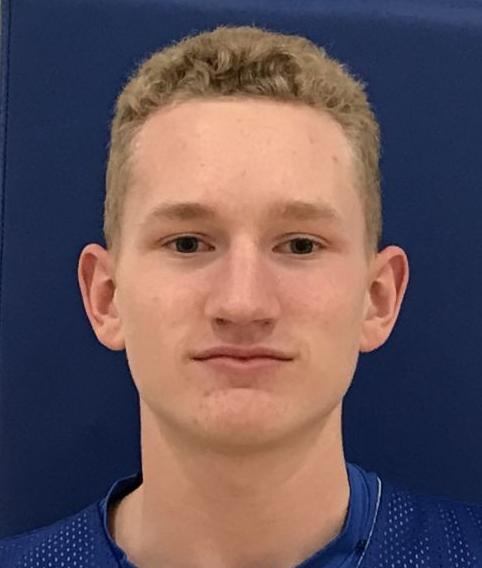 Burlington was 18th with 504 points. The Demons' top two finishers were Kodi Krueger, who was 66th (18:26.3), and Tanner Sylvester, who was 77th (18:39.1).
Wisconsin Lutheran won the boys competition with 117 points. Menomonee Falls was second with 135.
On the girls side of the event, Union Grove was 15th with 384 points, Horlick was 16th (406), Catholic Central 18th (443) and Burlington 23rd (600). Racine Lutheran and St. Catherine's had incomplete teams.
Brookfield Central placed five runners in the top 25 to finish first with 62 points. The individual champion was Isabela Ross of Oak Creek in 18:53.8.
The top finish by a Racine County entrant was Catholic Central's Morgan Ramsey, who was 30th with a time of 21:47.6.
Horlick's Olivia Pitrof was 33rd (21:52.90). Right behind her was Union Grove's Karly Martinez, who 34th (21:53.0). Also setting the pace for Union Grove was Riley Calouette, who was 40th (22:14.4).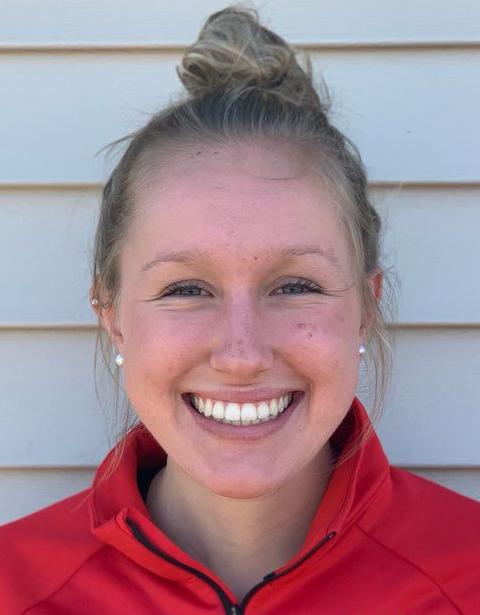 Burlington's top finisher was Marlee Nichols, who was 60th (23:00.5).
Boys volleyball
HORLICK TOURNAMENT: The Rebels won the Horlick Tournament in the John R. Belden Fieldhouse.
Horlick (15-5-4) started pool play by defeating Madison Edgewood 25-12, 25-21 and West Allis Central 25-12, 25-16. Horlick split against Fort Atkinson 22-25, 25-20 before advancing to bracket play.
Horlick defeated Union Grove (7-9-2) 25-10, 25-20 in the quarterfinals. The Rebels defeated Westosha Central 25-15, 25-13 in the semifinals and Whitefish Bay Dominican in the final 25-23, 25-17.
"They played very consistent today," Horlick coach Dana Marcinkus said. "No one ever gave up or put their heads down. They were clicking."
Leaders for the Rebels were Michael Tempesta with 42 kills, Matthew Barrientez with 124 assists and Joe Prudhom with 40 digs. Barrientez and Connor Singer had 10 aces each.
Union Grove went 5-3 in sets played before losing to Horlick in the quarterfinals. Leaders for the Broncos (7-9-2) were Luke Anderson with 32 assists, Anthony Behringer with 19 kills, Quinn Donovan with 36 digs and Tyson Skalecki with nine blocks.
St. Catherine's/Racine Lutheran went 3-0-1 before, losing 18-25, 26-24, 15-12 to Dominican. Park went 0-5 at the tournament.
Boys soccer
CASE: Chase Werner and the Eagles earned back-to-back shutouts at the Sauk Prairie Quadrangular, defeating Waukesha North 2-0 and Appleton West 1-0.
"After the loss to Horlick last week, we've been doubling down on our defense and we've been taking some big steps forward," Case coach Gregg Anderle said. "Michael Cabaltera did a great job on defense as he was completely shutting down the offenses today."
Daniel Musmeci scored all three goals for Case (7-3-3). Jaxon Ford and Koffi Koudahenou assisted on Musmeci's two against Waukesha North and Antonio Loza had the assist against Appleton West.
Werner made 13 saves in the two games for the Eagles.
"Across the board everyone has been playing well, especially with our defenders and midfielders," Anderle said.
PRAIRIE 2, BRADFORD 2: The Hawks jumped out to a 2-0 lead in the first half, but struggled to keep up the momentum and settled for a tie against the Red Devils at Bradford.
"It was an interesting game because I thought Bradford played stronger than we did in the first half, yet we went up 2-0," Prairie coach Corey Oakland said. "We came out stronger in the second half, but we struggled with our accuracy on passes and it cost us today."
Senior Jason Frosh scored both goals for Prairie. (4-1-2) Seniors Nicholas Hawkins and Luis Garduno has the assists.
Girls swimming
HORLICK: Kinzie Reischl won three events for the Rebels, who finished third in the six-team Kenosha Bradford Invitational with 272 points.
Reischl won the 200-yard individual medley (2:28.89) and the 100 backstroke (1:05.61). She also joined Emaleigh Neo, Arev Buchaklian and Elizabeth Stratman on a 200 medley relay, which was third in 2:12.51.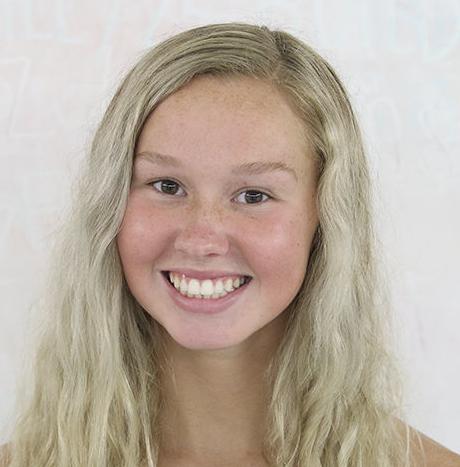 Stratman won the 100 breaststroke (1:25.25). Alice Stratman was second in the 100 freestyle (2:24.54). And Buchaklian, Abby Ramsey, Elizabeth Stratman and Reischl finished second in the 200 freestyle relay (1:59.47).
BURLINGTON CO-OP: The Demons finished second in the nine-team Fort Atkinson Invitational with 370 points behind two second-place finishes from sophomore Megan Schultz.
You have free articles remaining.
You're out of free articles
Sign in or create a FREE account to keep reading.
Schultz had times of of 1:58.56 in the 200 freestyle and 1:08.62 in the 100 backstroke.
Junior Hania Dahms was third in the 50 freestyle (26.56). She also joined freshman Claire Keeker, senior Isabelle Craig and senior Brianna Smith on a 200 freestyle relay that was third (1:46.97).
CASE: Natalia Badillo swam a pair of season-best times in leading the Eagles to fifth place in the 10-team Pirate Invitational at Port Washington.
The junior won the 100 breaststroke in 1:11.72 and was second in the 200 individual medley (2:21.08).
"She's always giving me 100 percent, even in practice," Case coach Frank Michalowski said.
Freshman Sofia Badillo, Natalie's sister, was fourth in the 100 backstroke in 1:04.36.
Also, the Eagles excelled in diving. Sophomore Taylor Kaplan was third with a personal-best 325.50 points and senior Calie Gulbrandson was sixth (298.60).
Girls golf
APPLETON WEST INVITATIONAL: The Eagles delivered several career bests during the Appleton West Invitational at Winagamie Golf Course in Neenah.
Corina Davis shot a 91 to lead Case. Davis' previous best score this year was a 109. Her career best was a 98 at last year's WIAA Division 1 Regional.
"I was expecting a lot of (Davis) after how she finished last year," Case coach Pete Berry said. "She put everything together today."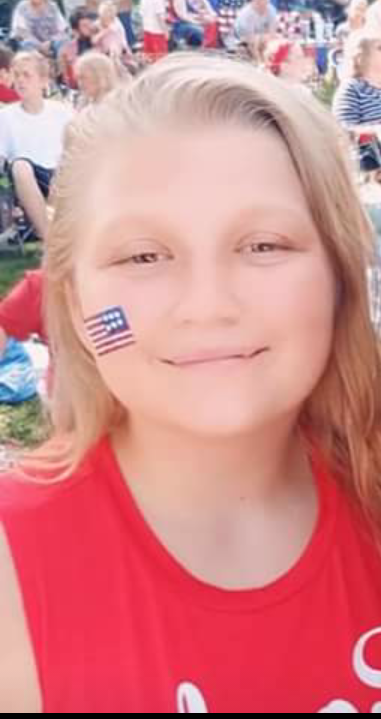 Maddie Leonard carded a 93 for Case and Megan Ketchum a 94, each career bests by a single shot.
Alexis Betker led the way for Park. The junior shot a 97.
Wauwatosa's Rachel Kauflin was the medalist with a 73. Brookfield Central placed first with a 314.
Case finished with 381 and Park with 469. Team places were not available.
Girls tennis
PRAIRIE: The Hawks went 2-1 at the Kohler Quadrangular, defeating Shorewood 6-1 and Walworth Big Foot 5-2, and losing to Kohler 6-1.
Sarah Gesner went 2-0 at No. 1 singles by defeating Kohler's Shelby Horth 6-1, 6-3 and Shorewood's Margaret Bugncki 1-6, 7-6(4), 10-7. No. 2 Gabriela Davis went 2-1. She defeated Shorewood's Zoe Stansbury 6-4, 6-2 and Big Foot's Jameson Gregory 2-6, 6-4, 10-5.
"It was a good test for us against Kohler as they're a great team and it lets our girls see where they stand," Prairie coach Nich Schafer said. "Overall, it was a nice day for us. We got to play some really great players and we performed really well."
UNIVERSITY SCHOOL OF MILWAUKEE 4, UNION GROVE 3: Singles players Kayla Maurer and Kaitlyn Krause each won for the Broncos in this match at the Germantown Invitational.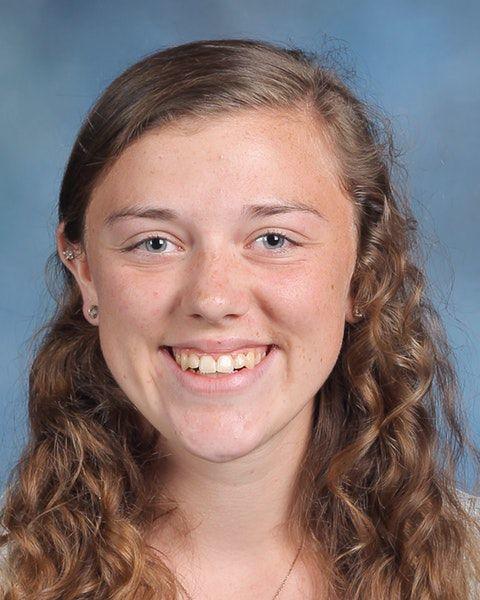 Maurer defeated Afiya Quryshi 6-1, 6-3 at No. 1 and Krause defeated Maahum Jan 6-3, 2-6, 10-7 at No. 2. Also winning for Union Grove was Brenna Lekschas, who defeated Jessi Marcus 6-2, 6-1 at No. 4 singles.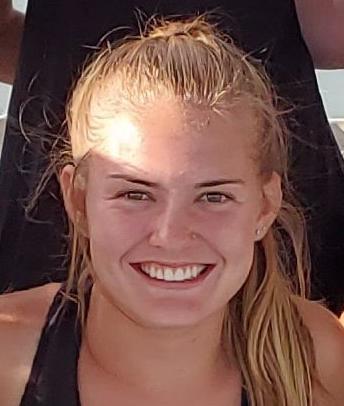 BURLINGTON: The Demons defeated Fond du Lac 4-3 and lost to Mukwonago in the Mukwonago Quadrangular. Their match against Kenosha Indian Trail was rained out.
The No. 1 doubles team of Megan Way and Jordan Krause defeated Fond du Lac's Emma and Amelia Bahr 6-4, 6-3. No. 3 singles player Courtney Raboine won both of her matches, with victories of 6-4, 6-4 over Fond du Lac's Grace Mauthe and 6-2, 4-6, 10-8 over Mukwonago's Ashley Monty.
Girls volleyball
CASE: The Eagles went 1-3 in the Pewaukee Invitational, defeating Shorewood 25-14, 25-9 and losing to Hartland Lake Country Lutheran 25-12, 25-17, Notre Dame 25-15, 25-23 and Waukesha North 25-16, 16-25, 17-15.
"The attitude for the whole team was great," Case coach Willie Maryland said. "Even though we went 1-3 in the invitational, the girls never lost their fight and competitive edge the whole way through."
Freshman Marty Chavez-Alvarado stepped up for Case (8-11), contributing 48 assists and 26 digs. Senior Jillian Humphreys had 16 kills, senior Allie Zelko 51 digs and freshman Natalie Harris four aces.
RACINE LUTHERAN: The Crusaders finished fourth at the Beloit Memorial Invitational at Beloit.
The Crusaders (14-9) opened with a 25-22, 25-17 win against Wilmot. They followed that with losses of 25-12, 25-10 to Beloit Memorial, 21-25, 25-18, 16-14 to Lake Geneva Badger and 20-25, 27-26, 15-5 to Whitefish Bay. Racine Lutheran closed out with a 27-25, 25-19 victory against Janesville Parker.
"We played almost all of our matches tough," Racine Lutheran coach Becky Demuth said. "But we just have to learn to finish the big ones to get the match win."
Sophomore Mya Lequia led the Crusaders with 32 kills and eight blocks. Junior Alexis Peterson had a team-best 89 assists to go with 26 digs. Sophomore Kenzie Scanlon had a team-best 39 digs. And junior Morgan Gardner had 29 kills and six blocks.
"Our defense is keeping us in games," Demuth said. "Our offense needs to keep moving forward to put the win up."
ST. CATHERINE'S: The Angels were swept in the Watertown Invitational, losing to De Pere 25-12, 25-16, Watertown 25-16, 25-14 and Muskego 26-12, 25-13.
Kate Cafferty had 12 kills, Leah Topp 28 assists and Abby Cook 52 digs for the Angels (3-24).