To say the least, Cooper Willis wanted this one.
The sophomore wrestler for Union Grove High School was matched against Jaden Verhagen of Kaukauna in the 120-pound championship match of the Badger Scramble Saturday at Lake Geneva Badger. This was the same Verhagen who pinned Willis in 2:03 in the semifinals of the WIAA Division 1 Individual Wrestling Tournament last February.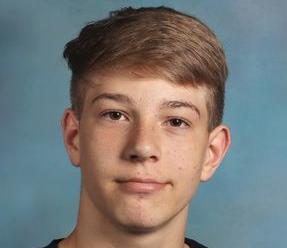 Wills took care of business this time.
After pinning his first four opponents, Willis edged Verhagen 3-2 for the championship. Willis, ranked third at 120 pounds by Wisconsin Wrestling Online, improved to 20-2 while Verhagen, ranked second at 113, is 25-6.
Behind Willis, Union Grove finished second in the 14-team tournament with 222.5 points. Waterford was third (207.5) and Park was seventh (148.5). Kaukauna won with 362.5 points.
The only other Racine County champion in the tournament was Jarrel Campbell, who won at 220 pounds for Park.
But the most satisfying victory of the day belonged to Willis.
"It was a great tournament for him," Union Grove coach Andy Weis said.
In the championship match, Verhagen chose down and Willis was able to ride him. After securing a cradle, Willis took him to his back for a near fall. Verhagen got two points for a reversal late in the match.
"Any time you lose in the state semifinals and get a chance to get that match again, it sticks in your mind," Weis said. "We knew this was a possibility and we prepared real hard for it. And then he went out and executed."
Willis opened by pinning Hunter Kasten of Cedarburg in 29 seconds. He followed with pins of Issac Harmening of Kenosha Indian Train 42 seconds, Carter Kruckeberg of Little Chute in 1:01 and Aaron Johnson of Nicolet in 1:06.
The day wasn't quite as memorable for Cade Willis, Cooper's older brother. The junior advanced to the championship match at a 132 pounds before losing a 1-0 decision to Jager Eisch of Kaukauna.
It was the first loss of the season for Cade Willis (26-1), ranked first at 132 pounds. Eisch (26-3) is ranked second at 126 pounds.
"Eisch was able to get an escape in the second period," Weis said. "We chose down in the third, but we just weren't able to get away. There were a couple of opportunities. But Cade wrestled well and learned a lot from it."
Also finishing second for Union Grove were Trae Ford (22-9) at 195 pounds and Connor Esch (20-9) at 285.
Ford had four consecutive pins before losing a 16-1 technical fall to Mathew Janssen of Little Chute in the championship match. Esch was pinned in 2:22 by Azikiwe Okoro of Brookfield Central in the championship match.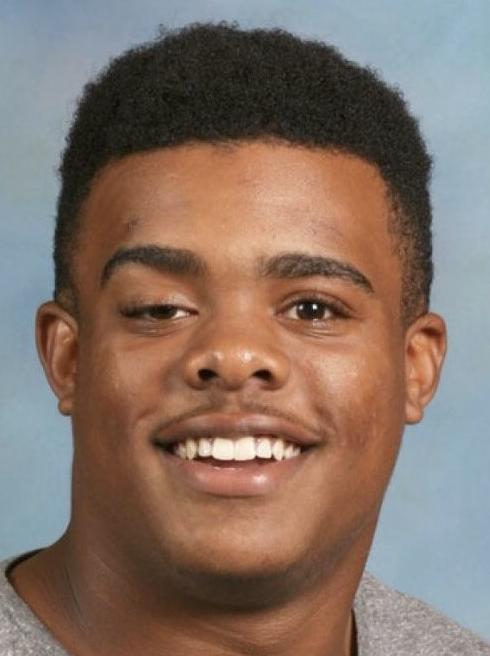 Campbell (26-7), started slowly, Park coach Jon Burdick felt. But after the two discussed things, Campbell re-focused and went on to defeat Frederick Kyles (16-4) of Brookfield Central in a 14-5 major decision.
"His first two matches were just way closer than they needed to be," Burdick said. "We had a discussion with him and told him he needed to open up and not worry about winning or losing the match. We told him to just go out and score some points and winning or losing will take care of itself."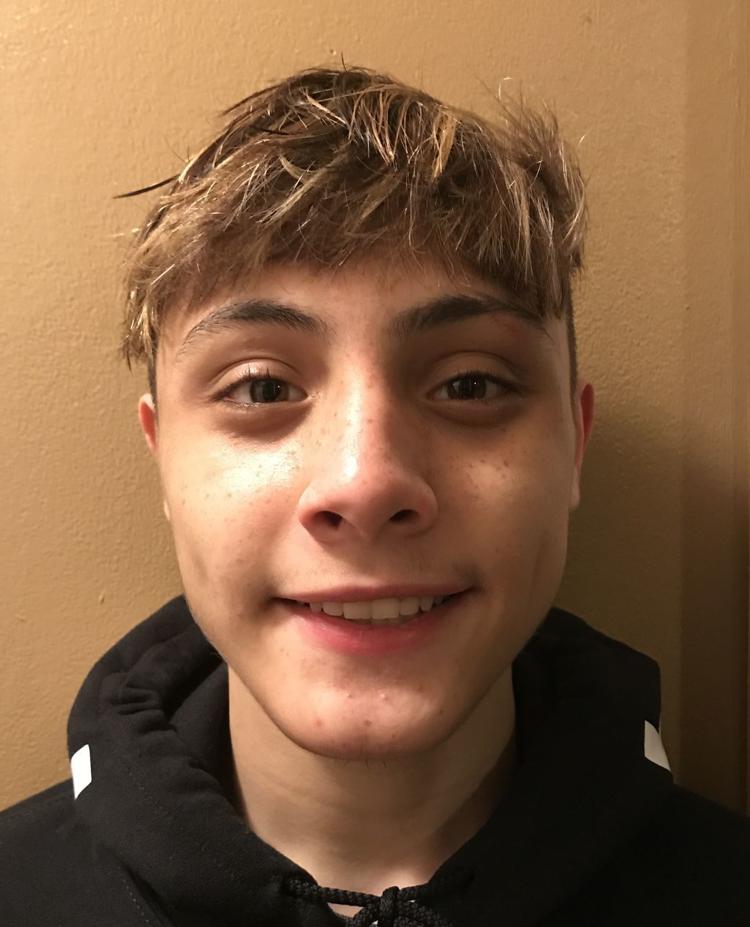 Placing second for Park was Joseph Mendoza, who suffered his first loss of the season. Wrestling at 126 pounds, Mendoza (28-1) rolled to the championship on the strength of three technical falls and a decision. But he lost 10-5 in overtime to Bryce Jankowski (26-1).
"He ended up losing on a takedown," Burdick said. "He wrestled a good tournament. He just came out on the wrong end of that championship match."
Waterford coach Tom Fitzpatrick had mixed emotions over his team's performance. As good as the Wolverines were, he was expecting more.
"I thought it went well but not excellent — kind of like what our whole season has been like so far," he said. "We're pretty good most of the time, but when we really need to get it done, to be honest with you, we sputter a little bit. So we've got to get that ironed out."
Waterford was without several wrestlers because of the flu bug — including two-time defending state champion Hayden Halter (126 pounds). Others who didn't compete were Lucas Winski (145), Jeremy Cherba (120) and Ryan Trafelt (195).
Fitzpatrick considered his team's best performance of the day to be by Lucas Johnson (30-6) at 106 pounds. Johnson scored three pins and a 16-0 technical fall before getting pinned in 2:49 to Greyson Clark (25-5) of Kaukauna.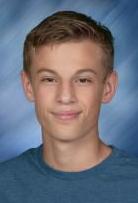 Clark is ranked No. 1 in the state at 106 pounds.
"He probably had our best day," Fitzpatrick said. "He pinned just about everybody he wrestled and then he runs into this buzzsaw with the No. 1-ranked kid at his weight."
Also placing second for Waterford was freshman Hudson Halter, Hayden's brother. Wrestling at 113 pounds, Halter (30-4) was pinned by Josh Stritesky (22-2) of Badger. Stritesky is ranked 10th at 113 while Halter is honorable mention.
"He probably had our second-best day," Fitzpatrick said. "I think he can beat that kid. (Halter) was doing everything right and then got caught on his back. That happens. We'll see them again in two weeks."
Waterford's other runner-up was Joshua Cherba (22-8) at 138 pounds. He was pinned in 5:16 by Logan Stumpf (25-6) of Kaukauna in the championship match.
You have free articles remaining.
Boys basketball
PRAIRIE 73, ST. JOSEPH 68: Coming off an 83-53 loss to St. Catherine's Tuesday night, Prairie rebounded with a Metro Classic Conference victory over St. Joseph at Kenosha.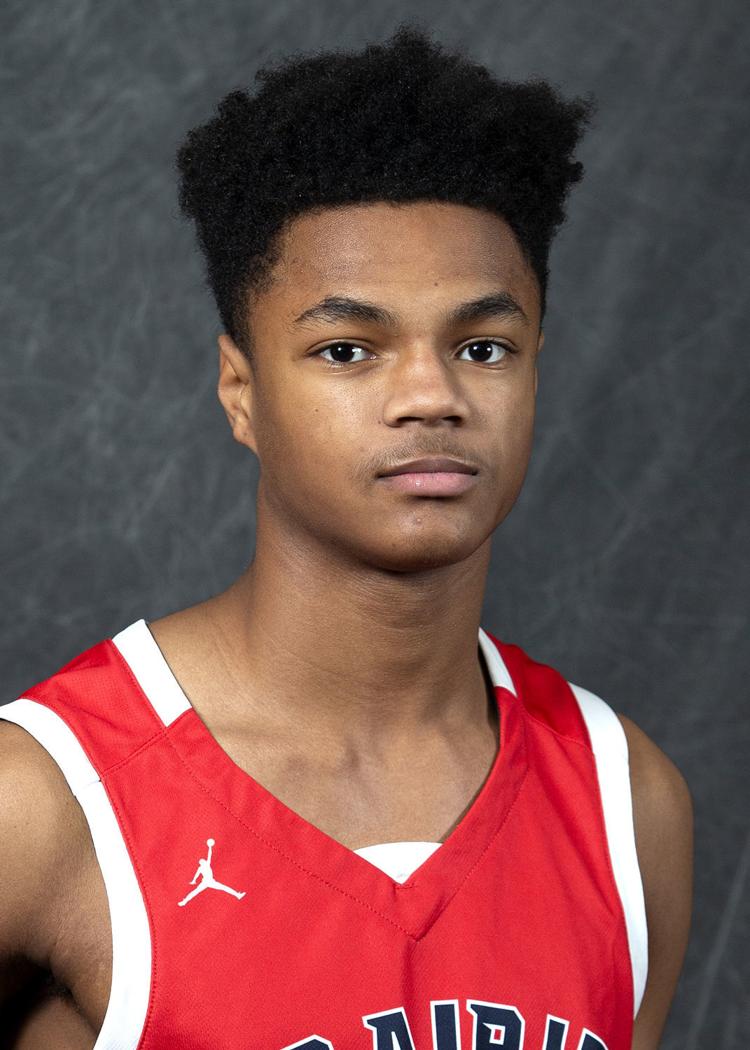 Antuan Nesbitt, who made two 3-pointers and went 8 for 9 from the free-throw line, finished with 24 points, nine rebounds and four assists. Asanjai Hunter went 7 for 7 from the free-throw line down the stretch and scored 16 points."
Prairie (7-3, 3-3 MCC) went 20 for 24 from the free-throw line.
"We have resilient young men," Prairie coach Jason Atanasoff said. "I love the way they responded after a tough loss Tuesday night at St. Cat's. St. Joe's was coming off two nice wins over Racine Lutheran and Shoreland Lutheran and we knew we were in for a battle.
"We did a much better job of showing composure tonight when we got down early and being patient until we got good looks."
Jacob Fallico and Ashe Oglesby each added 11 points.
Joey Feudner, who made six 3-pointers, led St. Joseph (3-8, 2-4 MCC) with 22 points. Caden Lecce added 19.
CASE 72, MENOMONEE FALLS 66: The Eagles pushed their win streak to four games after defeating the Indians in a nonconference game at the Luke Homan Memorial Showcase at Brookfield Central.
"The key to this win streak has been us playing better defensively," Case coach Jacob Berce said. "Although we had some lapses in the second half, we've been improving our defense every game and the guys are really starting to buy into the system."
The Eagles (8-3) had a balanced scoring attack with JaKobe Thompson scoring 14 points, Amari Jedkins and Terryon Brumby 12, Nick Fugiasco 11 and Jonathan Rankins-James 10. JayVian Farr had eight points, eight rebounds, seven assists and five steals.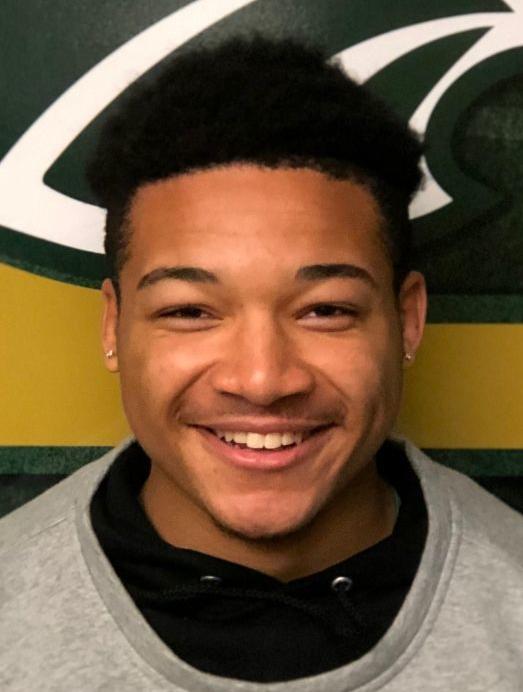 "Farr has been such a hard worker and a real defensive leader for the team and Fugiasco did a nice job holding their leading scorer, Steven Clay, below his average of 24 points per game," said Berce. "We're growing as a team and they guys have been doing a great job of playing unselfish and helping one another out."
Menomonee Falls (5-7) were led by Seth Trimble with 25 points. Clay added 16.
GERMANTOWN 86, PARK 48: The Panthers were within 36-27 at halftime, but struggled in the second half of this nonconference loss to the Warhawks in the Luke Homan Memorial Showcase at Brookfield Central.
"We struggled offensively and they were lights out," said Park coach Tray Allen. "Our guys just couldn't find a rhythm tonight and didn't do a great job defending."
Jaylyn Herrington led the Panthers (2-10) with 11 points, followed by Jorryn Franklin with nine. Both Stevie Henderson and Caleb Cornelius each had seven points.
"Coaches will watch film, make some adjustments, and get ready for Franklin on Tuesday," said Allen.
Germantown (5-5) were led by Andrew Case with 17 points and accounted for half of the team's three-point shooting with five of the 10 threes made in the game.
WAUWATOSA EAST 64, HORLICK 50: The Rebels were held to 15 points in the first half and went on to lose this nonconference game in the Luke Homan Memorial Showcase at Brookfield Central.
It was the fifth loss in six games for Horlick (3-9).
"We've made some strides, I thought, defensively, but it's the old take one step forward and two steps back because, offensively, we probably haven't spent as much as we've needed to working on that," Horlick coach Jason Treutelaar said.
"We've kind of fallen into a little bit of a funk here at times."
Darrien Long and Jeno Stacy led Horlick with nine points each.
Dontrell Bush and Martavion Brown each added seven.
John Lovelace led Wauwatosa West (5-6) with 21 points.
BURLINGTON 52, FORT ATKINSON 45: Danny Kniep, a 6-foot-5 freshman center, had 15 points and 14 rebounds for the Demons in a nonconference victory over Fort Atkinson at Burlington.
Burlington (5-8) ended a four-game long streak. The Demons' four losses were by a total of nine points.
Ryan Koeppen scored a game-high 17 points for Burlington.
Dylan Runkel added 11 points and nine rebounds.
Carson Baker led Fort Atkinson (1-10) with 14 points.
Boys swimming
PARK: Junior Josh Abel had two third-place finishes for the Panthers in the seven-team Redwing Invitational at Sheboygan South.
Abel was third in the 200-yard individual medley (2:12.94) and the 100 butterfly (58.13). Senior Drake Ludvigsen was fourth in the 500 freestyle (5:39.90) and a sixth in the 200 freestyle (2:07.24).
Park finished seventh with a score of 105. Sheboygan North won with 498 points.