Karlee Lois did a little bit of everything for the Union Grove High School girls volleyball team Saturday afternoon.
And the Broncos (31-3), ranked ninth in Division 1 by the Wisconsin Volleyball Coaches Association, won the Madison Edgewood Invitational championship with a 5-0 record with Lois setting the pace.
The Broncos defeated Waterloo 25-18, 25-13 in the championship match. Waterloo is ranked second in Division 3 by the WVCA.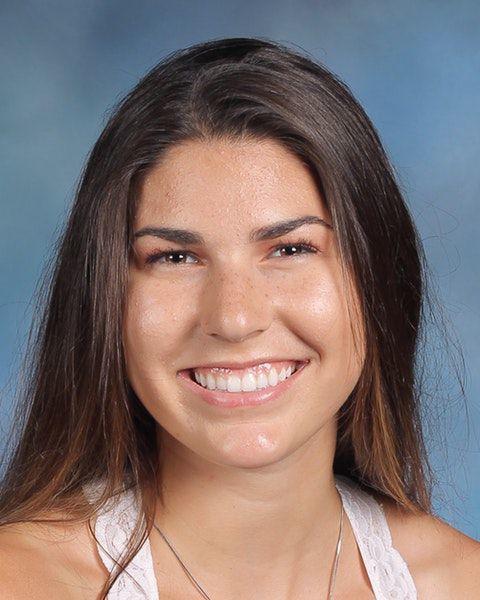 Lois had 98 assists, 36 digs, four blocks and eight aces. Olivia Dir led the offense at the net with 62 kills and Kelsey Henderson played solid defense with 43 digs.
Union Grove defeated Madison West twice (25-17, 25-14 and 25-16, 25-7) and DeForest twice (25-13, 25-21 and 25-20, 14-25, 15-13) leading up to the championship match.
"We played well to defeat each team and to stay on top," Union Grove coach Annie Sireno said. "We met Waterloo again in the championship and finished solid."
CATHOLIC CENTRAL: The Lady Toppers, ranked second in Division 4 by the Wisconsin Volleyball Coaches Association, won the Oostburg Invitational.
Catholic Central (23-9) defeated Oostburg 25-18, 25-23 in the semifinals and Kenosha St. Joseph 25-27, 25-23, 15-12 in the championship.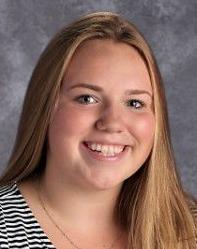 Sammie Seib had 78 kills while Katie Goethal added 47 and Lainey Dirksmeyer 27. Leaders in aces were Ella Shaw (15), Kelly Pum (14) and Grant Antflinger (nine).
Julia Klein had six blocks and Goethal had five. Ella Shaw had 146 assists.
In pool play, the Lady Toppers defeated defeated Sheboygan Falls 25-14, 25-20, Grafton 25-12, 25-13, Port Washington 25-22, 25-15 and Milwaukee King 25-17, 25-18.
WATERFORD: The Wolverines went 2-2 at the Brookfield East Invitational.
They defeated Oak Creek 27-25, 25-23 and Franklin 25-19, 17-25, 15-8 and lost to Waukesha West 21-25, 25-14, 15-8 and Hartland Lake Country Lutheran 25-14, 25-21. Lake Country is ranked No. 1 in Division 2 in the Wisconsin Volleyball Coaches Association poll.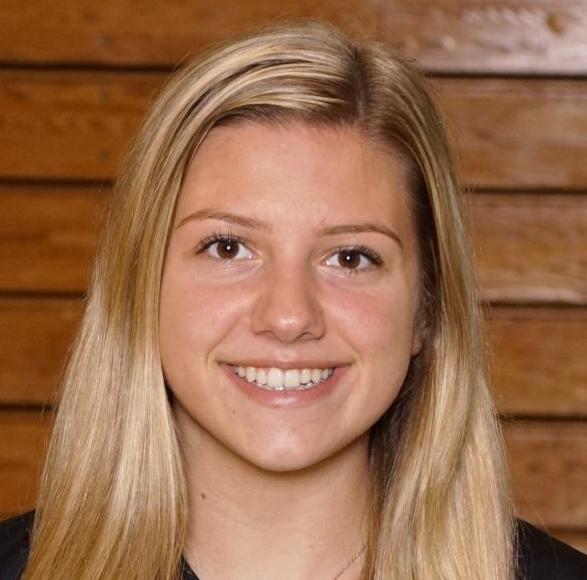 Olivia Busch had 20 kills, Josie Johnson had 80 assists, Delaney Thomas had 52 digs and 10 aces, and Kaitlyn Kolb had seven blocks for the Wolverines (14-18).
"We had our ups and downs today, but ultimately we came together for two big wins to end the day," Waterford coach Ashley Ingish said. "I was proud of how we kept battling against tough competition all day and didn't give up."
RACINE LUTHERAN: The Crusaders struggled to get anything going in the Elkhorn quadrangular, going 0-3 with losses to Elkhorn (25-14, 25-20), Kenosha Indian Trail (25-18, 25-16) and Milton (25-14, 25-20).
"This was a strong quad and the team battled hard and competed, but we weren't able to put the "W" up," Racine Lutheran coach Becky Demuth said.
Mya Lequia led the Crusaders (15-14) with 19 kills and four blocks. Alexis Peterson had 39 assists, Lindsey Thoennes had 25 digs and Kenzie Scanlon had five aces.
"This was a good quad to challenge this young team," Demuth said. "We'll learn and grow as we head down the homestretch to the playoffs."
Boys volleyball
BURLINGTON: The Demons couldn't get their rhythm going in the Whitefish Bay Invitational, finishing 1-3.
You have free articles remaining.
You're out of free articles
Sign in or create a FREE account to keep reading.
They defeated Mequon Homestead 22-20, 16-21, 15-8 and lost to Germantown 21-12, 21-12, New Berlin United 17-21, 23-21, 15-7 and Wauwatosa West 21-25, 25-17, 15-4. Germantown is ranked No. 2 in the Wisconsin Boys Volleyball Coaches Association poll.
"We started out against a very tough Germantown team and then just never got things really going," Burlington coach Mike Jones said. "We had glimpses of greatness, but then they disappeared and left us disappointed overall on the day."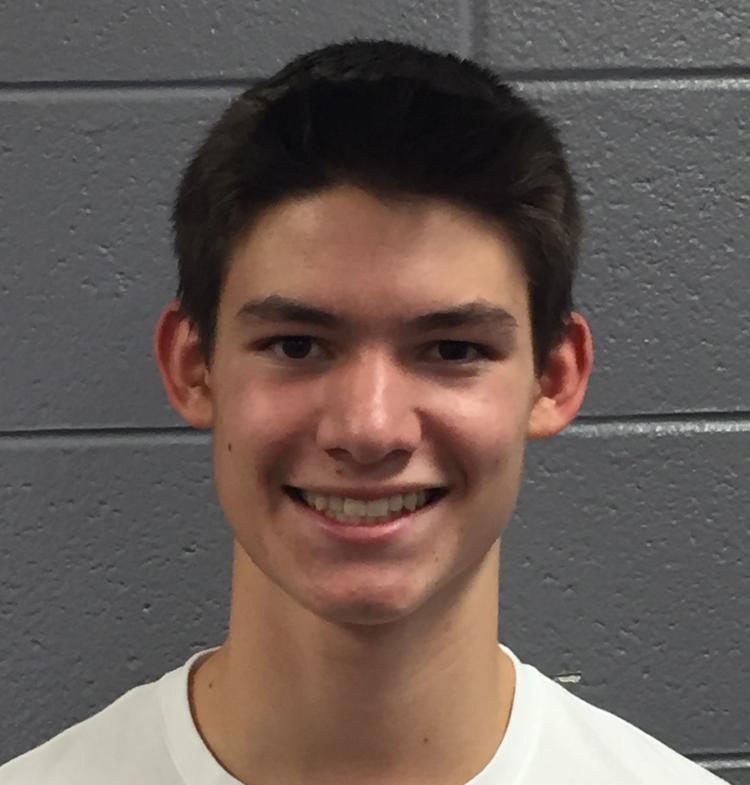 Tyler Duesing had 32 kills, David Paul had 70 assists and six aces, Ben Rummler had six blocks and Duesing and Sam Lois each had 22 digs for the Demons (18-7-2).
"Overall, we need to regroup and get ready for a week of conference play in the hopes of keeping our undefeated conference record alive," said Jones.
CASE: The Eagles went 2-3 in the Mukwonago Invitational with wins over Hartford and Greenfield and losses to Mukwonago, Kenosha Bradford and Brookfield Central.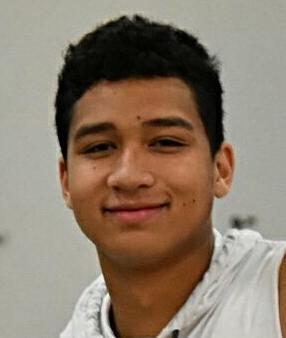 Isaiah Wright had 30 kills, Kevin Barz had six blocks and Luke Behrendt had 67 assists and six aces for Case.
Cross country
CHOCOLATE CITY INVITATIONAL: The Burlington boys gave Wilmot all it could handle at the Chocolate City Invitational, getting edged by just three points. Wilmot finished with 32 points, followed by Burlington (35), Horlick (56) and Beloit Memorial (104).
Burlington placed four runners in the top 10, with Kodi Krueger covering the 5,000-meter Burlington Forest course in 17:58.1 to finish second. Krueger finished less than three seconds behind winner Blake Zager of Wilmot (17:55.8).
Also for Burlington, Ben Ewald was fourth (18:17.3), Tanner Sylvester fifth (18:23.7) and Joel Fisher sixth (18:27.2).
For Horlick, Connor Vertz was eighth (18:40.0) and Steven Cannalte was ninth (19:00.9).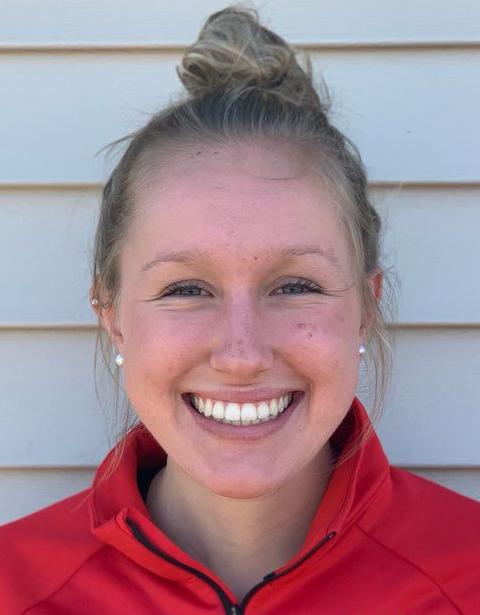 On the girls' side, Olivia Pitrof led Horlick to a second-place finish by placing second in 21:24.2. She finished behind Abigail Minning (21:08.7), a freshman from Lake Mills Lakeside Lutheran.
Lakeside Lutheran was first with 32 points, followed by Horlick (47), Wilmot (64) and Burlington (83).
Also for Horlick, Josie Weisensel was sixth (22:55.8), Ariana Molina was seventh (23:05.3) and Marina Svacina was ninth (23:12.3).
Placing the top 20 for Burlington were Marlee Nichols (11th in 23:13.3), Ella Clapp (13th in 23:34.4), Meghan Harris (18th in 24:10.4) and Celia Inthamavong (19th in 24:18.9).
CASE: The Case girls placed 10th in the 13-team Bill Greiten Eagle Invitational it hosted at UW-Parkside.
The Eagles were paced by Audrey Amaya, a sophomore, who finished 22nd in 15:59.2. Kaitlyn Francis was 39th (16:33.1) and Sophie Young was 43rd (16:34.8).
Katie Sperka of Muskego won the race in 14:42.6. Muskego also won the team championship with 36 points — 30 fewer than runner-up Waukesha West.
There were no Racine County teams in the boys' field.
UNION GROVE: Behind top-10 finishes from Kevin Hall and Marcus Johnson, the Broncos finished fourth in the 13-team Large Schools Division of the Dick McKichan Platteville Invitational.
Hall was fifth (17:06.7) and Johnson was sixth (17:07.7). Hunter Reich was 21st (17:50.0) and Tommy Bretl was 37th (18:04.2). Union Grove totaled 115 points.
The Union Grove girls also finished fourth, totaling 151 points. Freshman Riley Kayler led the Broncos by finishing 16th in 20:45.0. Senior Riley Calouette was 33rd (21:34.5) and junior Karly Martinez was 37th (21:41.1).