The Union Grove High School girls volleyball team passed a tough nonconference test Thursday night.
The Broncos lost the first and fourth sets against Mukwonago, but persevered in the final set for a 21-25, 25-15, 25-19, 20-25, 17-15 victory at Union Grove.
Union Grove (19-2), which received honorable mention among Division 1 teams in the Wisconsin Volleyball Coaches Association state poll, shook off some struggles late in the first set to win the next two.
"The first set was back and forth a lot," Broncos coach Annie Sireno said. "After that, we came out pretty strong in the next couple sets. They're a good team."
In the fourth set, Sireno said serving by the Indians (5-12), a Division 1 sectional finalist last year, gave her team some trouble.
"It was similar to the first game — we gave them too much of a lead," Sireno said. "Their outside hitter was serving and we struggled with her serve. It was hard to come back from that."
In the final set, serving and defense helped give the Broncos the victory. Sireno made an adjustment and had her players be ready for certain soft returns.
The set was tied at 15-15, but tough serving resulted in back-to-back points for the victory.
"Our serving was aggressive, which was key," Sireno said. "Our defense kept the ball alive."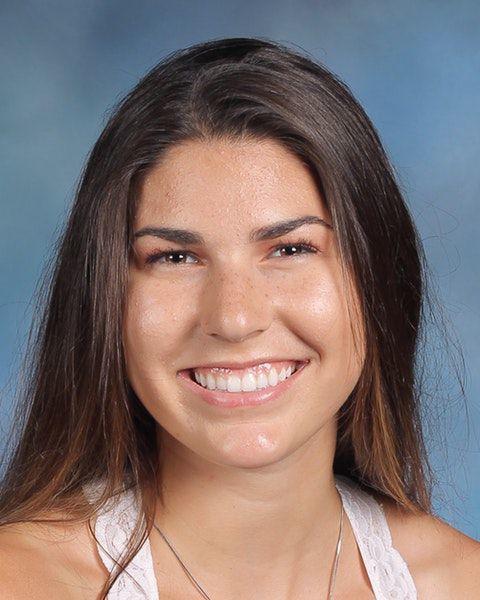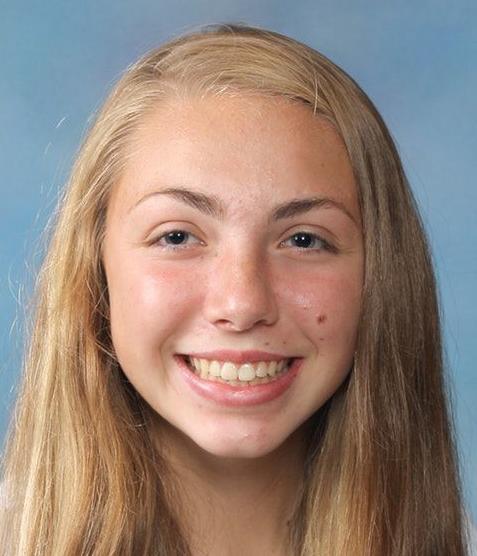 Union Grove had to work for its kills, and Olivia Dir and Bailey Berger each finished with nine kills. Setter Karlee Lois had 25 assists in running the offense. The Broncos had 14 aces, seven by Dir and three by Lois, and just seven serving errors.
On defense, four players had double-digit digs — Kelsey Henderson had 26, Dir had 21, Lois had 15 and Berger had 13.
ST. CATHERINE'S 3, SHORELAND LUTHERAN 0: The Angels swept the Lady Pacers 26-24, 25-17, 25-19 in a Metro Classic Conference match at St. Catherine's.
St. Catherine's (4-24, 2-2 MCC) won a tight first set, which really got its momentum going, Angels coach Katie Olson said.
"The girls really played well tonight, especially in that first game to get that close win to give us confidence the rest of the way," Olson said. "These girls really did some great things tonight and we played so well as a team.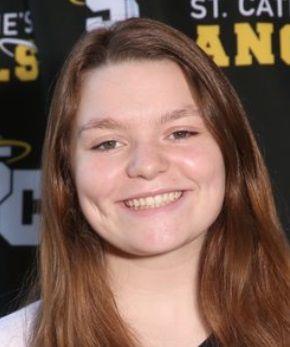 Kate Cafferty led the offense with six kills and five aces, and Megan Topp, who moved from libero to middle hitter for the match, contributed four kills and nine digs, and "passed extremely well in serve receive," Olson said.
THOMAS MORE 3, CATHOLIC CENTRAL 1: The Lady Toppers, ranked No. 1 among Division 4 teams in the Wisconsin Volleyball Coaches Association state poll, split the first two sets with the Cavaliers, but lost a Metro Classic Conference match 25-19, 16-25, 25-13, 28-26 at Burlington.
Catholic Central (15-9, 3-1 MCC) got 19 kills from Sammie Seib and Ella Shaw served three aces and had 30 assists. Katie Goethal had four blocks and Grace Antlfinger led the defense with 19 digs.
Thomas More (15-6, 4-0) is unranked in Division 2.
DOMINICAN 3, PRAIRIE 0: The Hawks (0-7, 0-4 Metro Classic Conference) were swept Thursday (scores) in an MCC match at Whitefish Bay.
Girls golf
SOUTHEAST CONFERENCE TOURNAMENT: Case finished third at Thursday's Southeast Conference Tournament at Evergreen Golf Club in Elkhorn.
The Eagles had an uncharacteristic tough day at Evergreen, coach Pete Berry said. Maddie Leonard, the No. 2 player for Case, led the team with a 102 to finish 11th. She was followed by No. 5 player Brynn Emmons (103), No. 1 Ella Million (105), No. 4 Corina Davis (107) and No. 3 Megan Ketchum (114).
You have free articles remaining.
You're out of free articles
Sign in or create a FREE account to keep reading.
"The course usually wins when we are playing at Evergreen," Berry said. "No one really plays it all year. It always seems to give the girls trouble."
Park junior Alexis Betker had the highest finish for a Racine County golfer, taking seventh with a 93. Horlick senior Liza Chappe led Horlick's two golfers with a 110.
Oak Creek's Ellie Behring was the tournament medalist with a 77 and she also earned SEC Player of the Year honors. Betker was named to the All-SEC first team and Million and Leonard were named to the second team.
Case totaled 417, finishing behind Franklin (364) and Oak Creek (383). Park finished fifth (470) and Horlick was incomplete.
In the final SEC standings, Case was third. Franklin was first, Oak Creek was second and Park was sixth.
Boys soccer
UNION GROVE 10, WILMOT 0: Jackson Barber had two goals and an assist for the Broncos in a dominant Southern Lakes Conference win at Union Grove.
The Broncos (6-2-5, 4-0-1 SLC) scored early and often against the Panthers. Barber scored unassisted in the second minute and then again, assisted by Dylan Fleischman, in the fourth.
After 10 minutes, the Broncos led 3-0, and they added three more goals over the next three minutes. Union Grove led 10-0 after the first half. The match ended after 60 minutes on the 10-goal rule.
"We went out and we played soccer the right way," Union Grove coach Sean Jung said. "We were able to pass at will. We scored often and scored quickly."
Ben Erickson scored a goal and three assists for the Broncos, and the shutout in goal for Mitchell Curtin was his second of the season.
ELKHORN 9, WATERFORD 1: Sam Torhorst scored on a penalty kick in the 76th minute for the Wolverines' only goal in a Southern Lakes Conference match Thursday at Elkhorn.
Waterford is 5-7-1 overall and 2-2-2 in the SLC. Elkhorn (9-1, 5-0 SLC) is ranked second among Division 3 teams in the Wisconsin Soccer Coaches Association state poll.
DELAVAN-DARIEN 10, BURLINGTON 0: The Demons (2-9, 0-5 Southern Lakes Conference) trailed 5-0 at halftime and lost an SLC match Thursday at Delavan.
Estavan Colin scored four goals for the Comets (11-1-2, 3-1-1 SLC), ranked third among Division 2 teams in the Wisconsin Soccer Coaches Association state poll.
Girls tennis
PRAIRIE 4, BROOKFIELD ACADEMY 3: The Hawks' No. 1 flights delivered in a nonconference dual meet Thursday at Brookfield.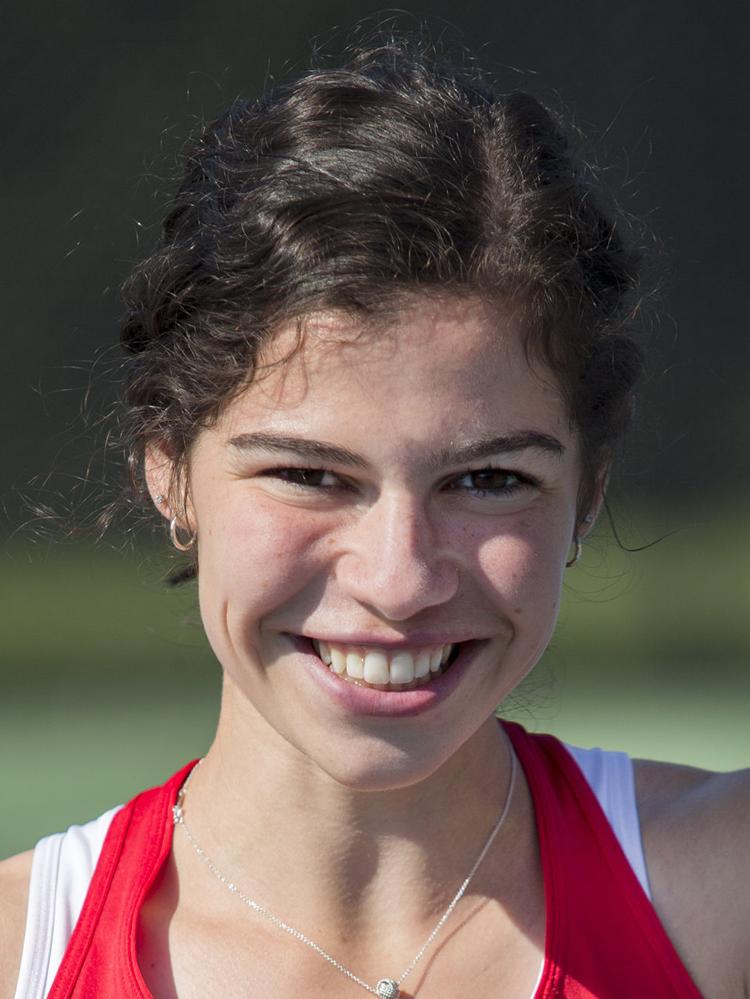 At No. 1 singles, Prairie's Sarah Gesner defeated Brookfield Academy's Natalie Cartwright 6-1, 6-1. Gabriela Davis, at No. 2 singles, defeated Lexi Kass 6-3, 6-2.
In doubles, Prairie's No. 1 team of Molly Cookman and Andrea Palmen defeated Jaqueline Krohn and Ashley Zhu 3-6, 6-1, 10-0.
Cross country
RACINE LUTHERAN: Luke Schmierer broke his school record with a time of 18:20 Thursday at the Horicon Invitational. Schmierer, who placed 17th, broke his previous school record by about 30 seconds, Crusaders coach Paul Tuskowski said.