The Union Grove High School girls tennis team was in fine form Friday at the Martin Luther Invitational at Greendale.
The Broncos won two dual meets at the tournament, defeating Cudahy/St. Francis 7-0 and host Martin Luther 5-2.
Jillian Reiter at No. 3 singles and Brenna Lekschas at No. 4 singles each won both of their matches, while as did all three of the Broncos' doubles teams.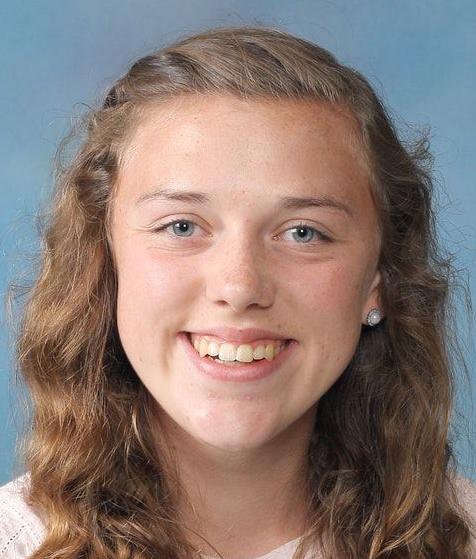 The No. 1 doubles duo of Kayla Maurer and Kaitlyn Krause won both its matches in straight sets without losing a game. They beat Cudhay's Brynn Schmidt and Jamie Baldwin 6-0, 6-0 and Martin Luther's Emma Ziebell and Denisse Ortiz 6-0, 6-0.
Boys soccer
WAUWATOSA WEST 3, HORLICK 2: The Rebels grabbed a first-half lead, but lost a nonconference match at the Prairie Quadrangular in Wind Point.
Tommy Ruiz scored in the 31st minute to give the Rebels (4-2) a 1-0 lead.
The Trojans scored three successive goals to take a 3-1 lead. Jayden Skenandore put the Rebels within a goal, scoring in the 85th minute.
Zach Heiman made seven saves for the Rebels.
"(Wauwatosa West) came out with a lot of energy in the second half," Horlick coach Galen Irish said. "They played a lot higher up and were more focused."
OREGON 3, UNION GROVE 0: The Broncos were unable to find the back of the net during at the Oregon Quadrangular at Oregon High School.
The Broncos (1-2-1) trailed 2-0 at halftime and conceded a goal in the 80th minute.
You have free articles remaining.
You're out of free articles
Sign in or create a FREE account to keep reading.
Mitchell Curtin made five saves in goal for the Broncos.
Cross country
UNION GROVE: Senior Kevin Hall placed fifth overall and helped the Broncos finish fifth as a team at the 14-teams West Allis Central Invitational at McCarty Park.
Hall covered the 5,000-meter course in 16:29.64 for the Broncos.
On the girls side, the Broncos finished in fifth out of 12 teams. Freshman Riley Kayler placed 13th overall (20:59.85).
Girls swimming
SOUTHEAST CONFERENCE RELAYS: Case won the 200-yard butterfly relay and placed second in four other events to finish fourth at the eight-team meet at Park on Wednesday.
The Eagles scored 134 points as Franklin won the meet with 166. Horlick was sixth with 66 and Park eighth (46).
For Case, Sara Bollendorf, Sofia Badillo, Maya Frodl amd Natalia Badillo won the 200 butterfly relay in 1:55.31. Case placed second in the 400 medley relay (4:24.09), the 200 breaststroke relay (2:21.43), the 200 backstroke relay (2:02.06), and the 200 medley relay (2:00.92).
Horlick placed second in the 850 freestyle relay with Alice Stratman, Elizabeth Stratman, Mackinzie Reischl and Isabelle Buhler finishing in 9:48.03.
Park placed sixth in four events.