Union Grove High School tennis player Kayla Maurer knows the feeling of making it to the WIAA State Individual Tournament.
Her doubles partner, Kaitlyn Krause, found out Wednesday just how it feels.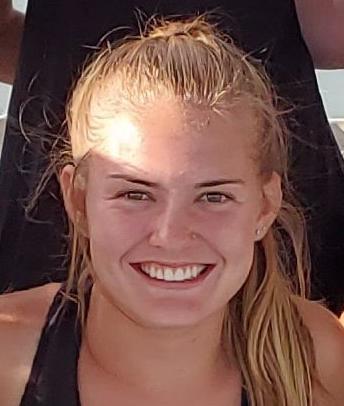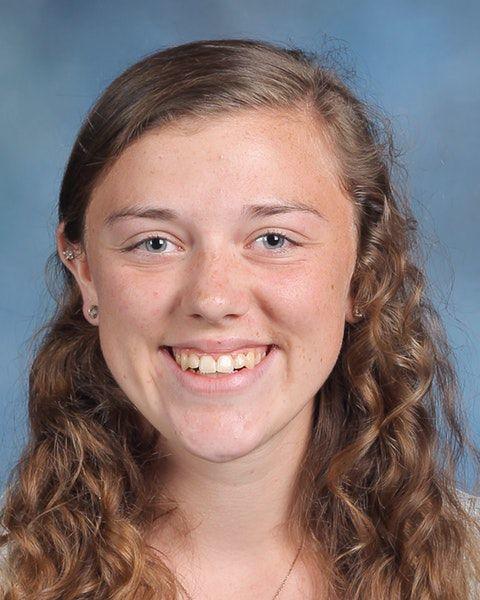 The seniors, who comprise the Broncos' No. 1 doubles team, won their first match at the WIAA Division 1 Kenosha Tremper Sectional Wednesday to automatically qualify for next week's state tournament at the Nielsen Tennis Stadium in Madison. The duo finished third in the sectional.
Maurer went to state last year in doubles with Chloe Woods and they upset the 13th seeds in their first match. This year, Union Grove coach Mike Brannen is hoping for much more.
""I'm going to put them in for a possible seed at state," Brannen said.
Maurer and Krause (23-6) started the sectional with a 6-0, 7-5 victory over senior Janell Gillmore and junior Emily Wermeling of Westosha Central. It wasn't easy, however, as the Broncos had to rally from a 5-4 deficit in the second set.
"They started off really hot with a 6-0 set," Brannen said. "But the other team settled down and it went back and forth. They won the last three games and Kaitlyn had a big serve to win the match."
In the semifinals, the top sectional seeds, seniors Pyper Scullen and Savannah Kohler of Brookfield East, beat Maurer and Krause 6-3, 6-1. The Brookfield East duo won the sectional title and qualified for state for the second straight year.
The Broncos came back with a 6-1, 6-4 victory over seniors Suzanne Bian and Cindy Liu of New Berlin Eisenhower for third place.
"It's exciting they're going," Brannen said. "It was pretty awesome."
The showing by Maurer and Krause has Brannen hoping he can convince the seeding committee to give them one of the top 16 Division 1 seeds.
"They had a really good win against Eisenhower, they have such a good record and have good wins over good teams," Brannen said. "I hope we can get a seed and have a chance to win a couple rounds."
Case had three singles players at the sectional and all three lost their first matches of the day and did not qualify for state.
At No. 1 singles, senior Destiny Klinkhammer lost 6-0, 6-1 to senior Elianne Del Campo of Brookfield Central. At No. 2, sophomore Alaina Jaeck lost 6-0, 6-1 to junior Cindy Bian of Eisenhower and at No. 3, sophomore Aalaiya Jacklin lost 6-3, 6-2 to junior Aaditi Tiwari of Brookfield Central.
Boys volleyball
HORLICK 3, FRANKLIN 0: The Rebels played the best they have all season, coach Dana Marcinkus said, and swept the Sabers at Franklin Wednesday to knock them out of the outright Southeast Conference lead.
Horlick (17-7-4, 5-1 SEC), which dropped just out of the top 10 in this week's Wisconsin Boys Volleyball Coaches Association state poll, switched up its offense, Marcinkus said, and it paid immediate dividends. Another key was leaving Will LaPlante in the rotation instead of subbing him out, and he responded with nine kills and five aces.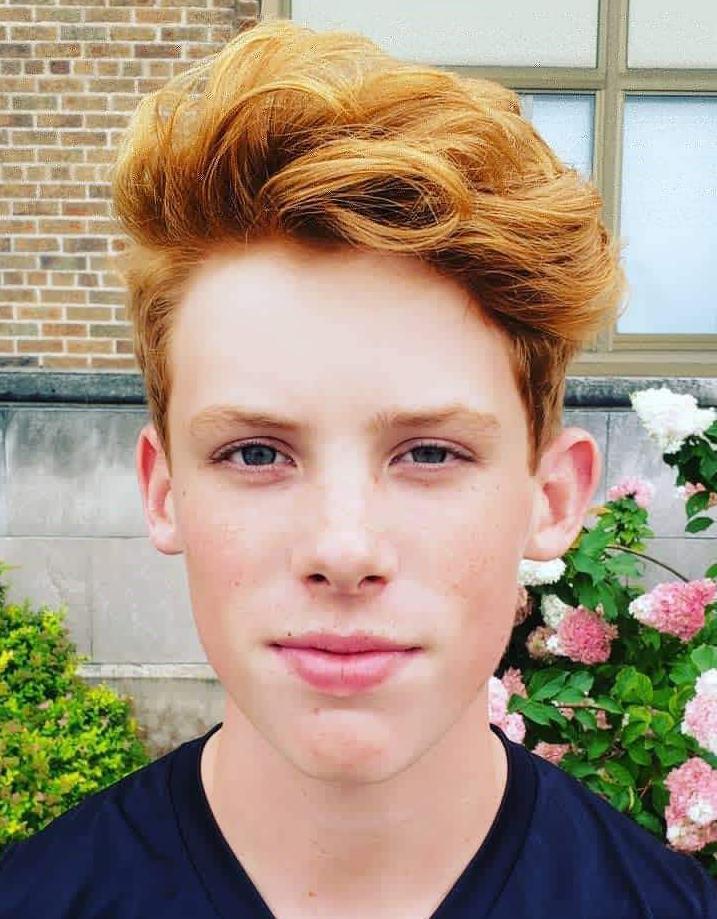 "We were using all our hitters and Will was hitting out of the back row," Marcinkus said. "We had six guys with decent kills."
Connor Singer led the way with 11 kills, Mike Tempesta joined LaPlante with nine kills and Singer and freshman Daniel Fish (four) combined for seven blocks. Matt Barrientez ran the offense with precision and finished with 35 assists.
Defensively, Joe Prudhom had 20 digs, Tempesta added 14 and Marcinkus said "nothing was hitting the floor on our side (of the net)."
You have free articles remaining.
You're out of free articles
Sign in or create a FREE account to keep reading.
The Rebels, Franklin (9-10-2, 5-1 SEC) and the winner of Wednesday's match between Oak Creek and Kenosha Indian Trail share the SEC lead at 5-1 with one more conference match left for each team. On Monday, Horlick hosts Kenosha Tremper, Franklin is at Oak Creek and Indian Trail plays at Case.
CASE 3, PARK 0: The Eagles held off several rallies by the Panthers and won a Southeast Conference match 25-19, 25-18, 25-22 Wednesday at Park.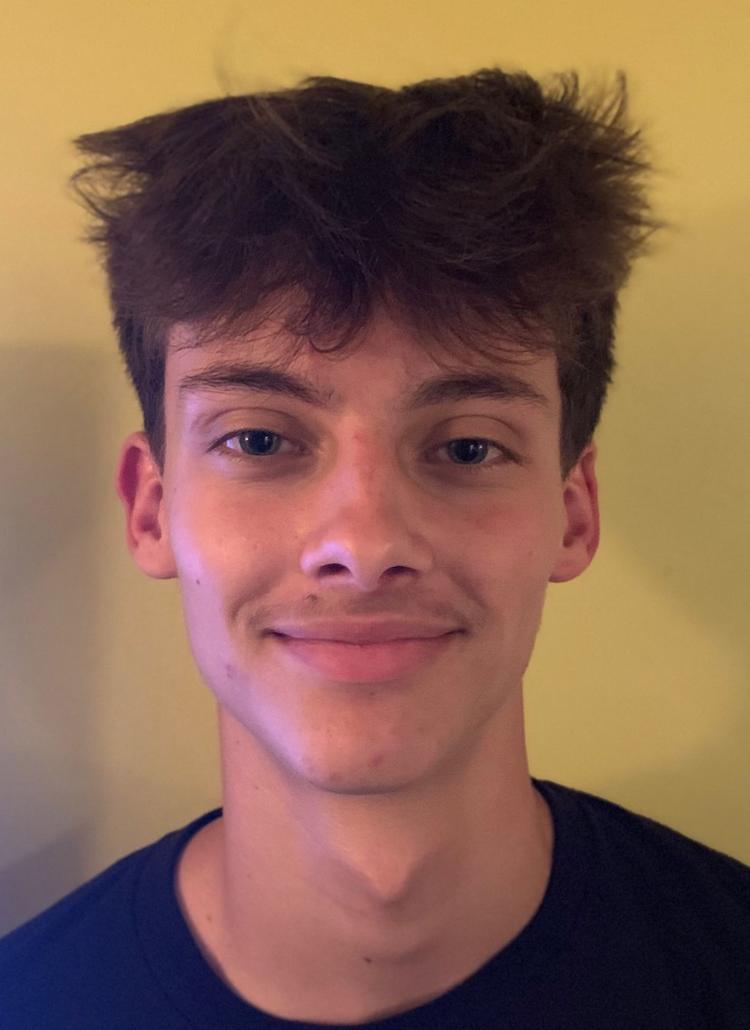 Case (2-5, 2-4 SEC) was led by Isaiah Wright and William Pucci with eight kills each, and Luke Behrendt with 20 assists and six aces.
Park (1-19, 0-6) had good performances on Senior Night from seniors Tyler Huck and Xavier Griffin, who "kept us more competitive," Panthers coach Pete Leslie said.
Boys soccer
PRAIRIE 7, MARTIN LUTHER 0: After a close first half, the Hawks broke the match open in the first 15 minutes of the second half in their Metro Classic Conference victory at Greendale.
Prairie (10-1-3, 5-0-1 MCC), which has won six straight matches and is unbeaten since a season-opening 4-2 loss to Mequon Homestead, was kept in check for a good portion of the first half by the Spartans (6-6-1, 0-5-0 MCC) after a goal in the sixth minute by Nick Hawkins, assisted by Tommy Bode.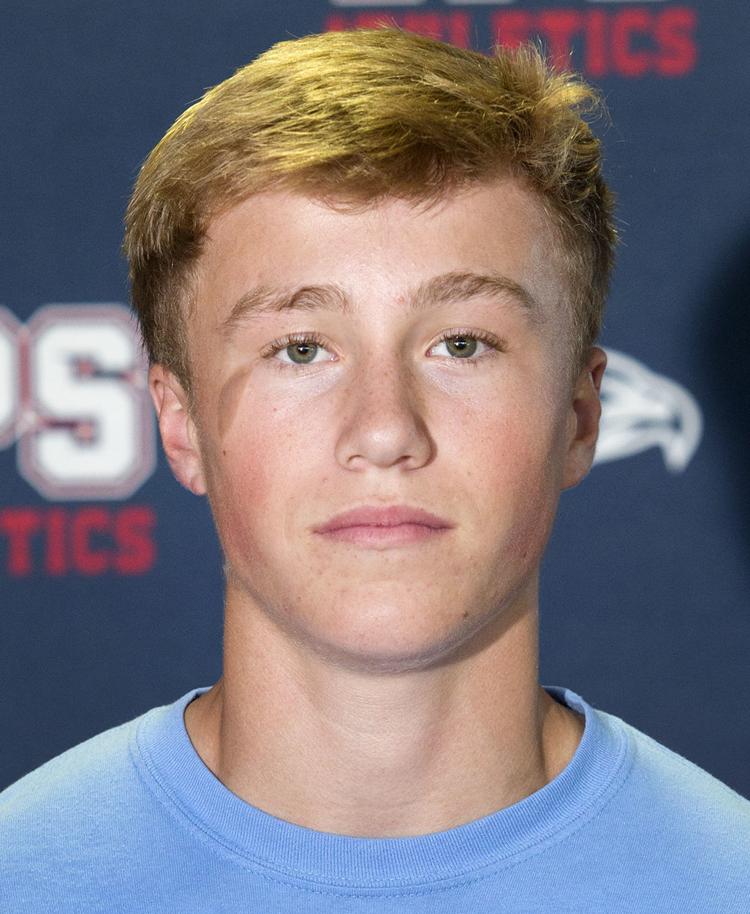 Max Yde finally broke the Hawks' lull in the 35th minute with the first of his three straight goals, assisted by Hawkins, and it was 2-0 at the half.
"They're a solid team," Hawks coach Corey Oakland said of Martin Luther. "We weren't able to score for a while and that was a big goal near the end of the half."
Yde scored again on Caden Holum's assist in the 48th minute and completed his natural hat trick in the 56th minute on another assist by Hawkins to make it 4-0.
After a penalty kick by Bode in the 58th minute following a hard foul made it 5-0, Holum scored unassisted in the 64th minute and Oakland began substituting freely after that. Cameron McPhee (Sebastian Schwarz assist) finished the scoring in the 75th minute.
Oakland, whose team is ranked second in Division 4 in the Wisconsin Soccer Coaches Association state poll, praised his defense, which he said has been "settling in." Goalkeeper Devin Stoltenberg had to make just two saves.
ST. CATHERINE'S 2, ST. JOSEPH 0: The Angels played strong defense and got just enough scoring to win a Metro Classic Conference match at Anderson Park in Kenosha.
St. Catherine's coach Ben Lake praised his back line of senior Alberto Galvan, juniors Trey Polk and Bryan Vasquez, and sophomore Brian Reyna, for keeping the Lancers (10-5-2, 3-2-1 MCC) from mounting any serious offensive attack. Angels senior goalkeeper Peyton Johnson made just four saves.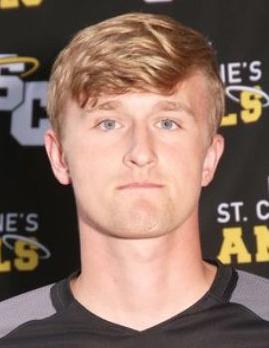 Senior Brock Naidl assisted on both St. Catherine's goals, by juniors Juan Mejia in the 44th minute and Juan Casares in the 70th minute.
The victory puts the Angels in a tie with Shoreland Lutheran for second place in the MCC behind Prairie.
Girls volleyball
SWCHA 3, PRAIRIE 1: The Hawks won the third set after nearly winning the second, but the Saints went on to a 25-13, 27-25, 19-25, 25-20 nonconference loss at Wind Point.
Amelia Ropiak had eight kills and five aces, Abby Ignasiak also had five aces and Ellie Batten had 12 digs for Prairie (1-12).