On a day when the Union Grove High School boys soccer team settled for a tie, the Broncos were at their best — maybe the best in the program's history.
That was the opinion of coach Sean Jung after his team tied Verona 1-1 Saturday in the Oregon quadrangular. Verona is ranked second among Division 1 teams in the latest Wisconsin Soccer Coaches Association state poll.
"This was maybe the best game by a Union Grove team since I've been the coach," said Jung, who took over the program in 2012. "But we expected to do well. We expected to win this game."
Verona took a 1-0 lead at the 81st minute. Seven minutes later, Sawyer Richardson scored his third goal of the season. It was from six yards on an assist from Logan Farrington.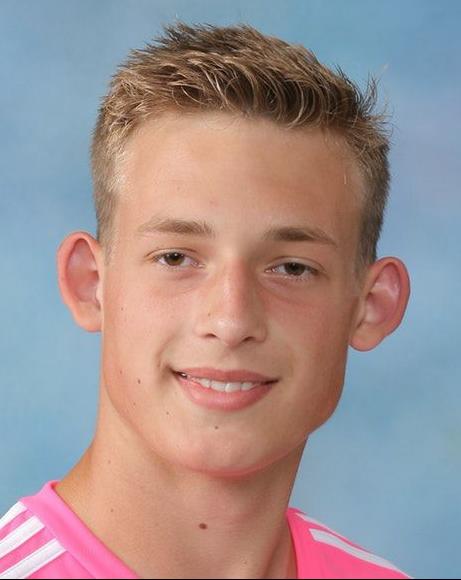 Sophomore goalkeeper Mitchell Curtin had eight saves.
"He's a young guy with a lot of energy and he's just starting to get confident," Jung said. "He's just starting to grow up."
Union Grove lost to Oregon 2-0 in its other game in the tournament.
CASE 4, GREEN BAY EAST 1: The Eagles jumped out to a 2-0 lead and were able to cruise to a nonconference victory over the Red Devils Saturday at Green Bay East.
"It was a really strong effort all around by our guys, especially by Michael Cabaltera and Brenden Baugrud on defense to shut them down," Case coach Gregg Anderle said.
Shawn Maringer got the scoring started for the Eagles (3-1-3) with a goal in the 20th minute on an assist from Mati Degefa. Twelve minutes later, Degefa doubled the lead with a goal on an assist from Koffi Koudahenou.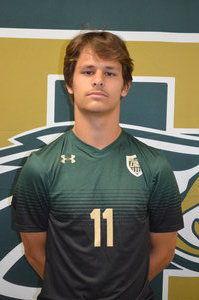 Jaxon Ford scored in the 53rd on a corner kick by Xavier Schroud and Antonio Loza scored on a penalty kick in the 68th. Chase Werner had five saves on six shots.
"The whole team played great," Anderle said. "We've been performing really well lately and we're looking to keep it rolling."
PRAIRIE 5, HORLICK 1: Nick Hawkins had a goal and assist for the Hawks at the Prairie quadrangular Saturday at Wind Point.
The Hawks (1-1-1) struck first, Tommy Bode scoring from a Hawkins' assist in the 11th minute. Cam McPhee followed, scoring from a Finn Peterson assist in the 32nd minute. The Rebels scored in the 41st minute, make it a 2-1 contest. The Hawks' Daniel Bravo scored three minutes later, assisted by Luis Garduno, to give Prairie a 3-1 lead.
Prairie scored two goals in the second half, on an own goal by Horlick in the 61st minute and on a goal by Hawkins (Caden Holum assist) to make it 5-1.
"All in all, I'm pleased with the result," Prairie coach Corey Oakland said. "Our attacking play continues to look extremely dangerous and the defense is getting tighter by the game."
BURLINGTON QUADRANGULAR: Park won all three matches to place first at Saturday's Burlington quadrangular.
Park (3-0) defeated Racine Lutheran 7-0, Williams Bay Faith Christian 2-0 and Burlington 1-0.
Against Racine Lutheran, Park got a hat trick from Natalio Vital and two goals by Rashaad Henderson, as well as goals from David Klug and Alex Esparza. Against Faith Christian, Park scored twice in the second half with goals from Jesus Diaz and Vinny Wentorf. And Henderson scored his third goal of the afternoon, scoring for Park in the second half, to defeat Burlington.
"We tripled our win total from last season in one afternoon," Park coach Cameron Pope said.
Juan Guereca had three shutouts in goal for Park, highlighted by a seven save performance to keep a clean sheet against Burlington.
Burlington (2-2-1) placed second at the quadrangular, defeating Faith Christian 3-0 and Lutheran 4-0.
Against Faith Christian, Burlington had two goals from Dillon Vazquez and one from Kolton Kreuger. Zach Cowan had six saves. Burlington had goals from Drew Stutzman, Krueger, Ethan Nienhaus and Vinny Jaramillo against Lutheran (1-1-3). Cowan had four saves and Brad Roe added one.
In Lutheran's other match, the Crusaders lost 3-0 to Faith Christian.
Cross country
REBEL INVITATIONAL: Junior Kelsey Radobicky continued her strong start as the Waterford girls finished sixth out of 14 teams at the Rebel Invitational at UW-Parkside.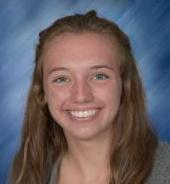 Radobicky was third in 19:41.9, 11 seconds behind winner Bree Ponchak of Libertyville, Ill. (19:31.8). Also for Waterford, senior Jayda Obluck was 27th (21:42.6) and freshman Mikayla Datka was 43rd (22:31.0).
The Horlick girls were 12th behind senior Olivia Pitrof, who was 30th (21:52.4).
The Waterford boys were led by junior Connor Warnke, who was 64th (18:43.4). The Wolverines were 15th in the 17-team field.
Park, Horlick and Case had incomplete teams. Park senior Jordan Phillips was 69th (18:46.2), Horlick senior Connor Vertz was 77th (19:04.7) and Case junior Lucas Jackson was 82nd (19:23.6).
WAUKESHA SOUTH INVITATIONAL: The Burlington boys finished ninth of 14 teams at the Waukesha South Invitational at Minooka Park behind three top-30 performances.
Senior Kodi Kreuger was 21st (18:36.71), followed by senior Joel Fisher in 25th (18:48.13), and sophomore Tanner Sylvester in 29th (18:55.09).
You have free articles remaining.
The Prairie boys were 12th behind sophomore John Lopez, who was 59th (20:07.94).
The Prairie girls were 10th in the 11-team field. Their best finish was by junior Caroline Ulrich, who was 23rd (23:09.97).
The Burlington girls were 11th behind sophomore Marlee Nichols, who was 25th (23:37.18).
Girls golf
CARDINAL INVITATIONAL: Prairie girls golf placed 17th at Saturday's 21-team Cardinal Invitational at Pleasant View Golf Course in Middleton.
Prairie's Sophia Lawler carded a 96 to place 51st overall at the invite. Emily Eitel placed 63rd with a 99. Middleton's Kate Meier and Ellie Rrisch tied for first, both carding a 74.
Prairie finished 17th overall with 405. Middleton placed first overall with 315.
Girls swimming
BURLINGTON CO-OP: The Demons finished fourth of nine teams with a score of 280 in the Shorewood Invitational. They had two second-place finishes, four fourth-place finishes and a fifth-place finish.
Morgan Dietzel was second in the 100-yard backstroke in 1:00.62. The 200 freestyle relay of Brianna Smith, Isabell Craig, Claire Keeker and Hania Dahms also was second in 1:47.64.
Finishing fourth was the 200 medley relay of Dietzel, Megan Schultz, Amanda Richards and Dahms (1:56.06) and the 400 freestyle relay of Richards, Smith, Dietzel and Schultz (3:50.26). Also, Schultz was fourth in the 100 breaststroke (1:09.60) and Dahms was fifth in the 50 freestyle (26.56).
Cedarburg won the meet with 435.5 points.
CASE: Natalie and Sofia Badillo led the Eagles, who finished third in the eight-team Sheboygan North Invitational.
Natalie finished second in the 100 butterfly (1:03.58) and 100 breaststroke (1:12.64). Sofia was second in the 100 backstroke (1:05.02). Both sisters joined Sara Bollendorf and Maya Frodl on a third-place 200 medley relay that had a season-best time of 1:58.64..
"Despite both Sofia and Natalie being sore from their last outings, they still were able to do well in this one and had some really good swims for us," said Case coach Frank Michalowski.
Individual fourth-place finishers were Bollendorf in the 200 individual medley (2:23.72) and the 100 butterfly (1:05.49), Frodl in the 100 freestyle (59.41) and Madi Peterson in the 500 freestyle (5:55.41). The 400 freestyle relay of Bollendorf, Sofia Badillo, Natalie Bodillo and Frodl was fourth in 3:59.91.
Girls tennis
MARTIN LUTHER INVITATIONAL: Union Grove went 1-1 Saturday to finish 3-1 at the Greendale Martin Luther Invitational and placed fourth in the 10-team tournament at Greendale
The Broncos defeated Milwaukee Saint Thomas More 7-0 behind dominant performances from Cami Good at No. 1 singles and Brennna Lekschas at No. 4.
Good defeated Isabel Tejeda 6-0, 6-0 and Lekschas defeated Colleen Mortell 6-0, 6-0. The No. 1 doubles team of Kayla Maurer and Kaitlyn Krause was also dominant with a 6-2, 6-0 victory over Erin Horzewski and Abbey Hoffmann.
The Broncos swept the doubles in a 4-3 loss to Milwaukee Rufus King 4-3. Maurer and Krause defeated Kennedy Young and Hannah Sayaovong 6-0, 6-0; No. 2 Kelsey Kemper and Brooke Weis beat Arianna Thomas and Leanna Goodman 6-0, 7-5; and No. 3 Sam Chizek and Kyra Hagen defeated Kelaiah Smith and Dori Ingram 6-0, 6-0.
St. Catherine's/Racine Lutheran went 1-1 and finished seventh at 1-3. The Angels defeated Cudahy/St. Francis 7-0 and lost to Lake Country Lutheran 5-2.
Girls volleyball
UNION GROVE: The Broncos placed second in the Kettle Moraine Classic, losing to Waunakee 25-15, 25-17 in the championship match.
Union Grove (15-2) was led by Olivia Dir with 35 kills, five aces and 23 digs, Bailey Berger (30 kills, eight aces 20 digs), Karlee Lois (93 assists, 18 kills, eight aces, 38 digs), Kelsey Henderson (five aces, 40 digs) and Lainy Pettit (19 kills, seven blocks).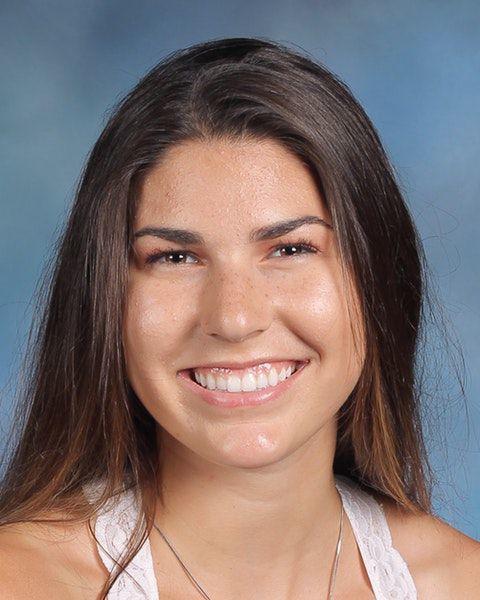 A key performance was Pettit, who was a pivotal force in the Broncos' 29-31, 25-17, 15-10 victory over Kettle Moraine Lutheran in the third match of the tournament. That allowed Union Grove to advance to the Gold Bracket of the playoffs.
"Lainy Pettit was a dominating middle hitter and blocker in our third match of the day against Kettle Moraine Lutheran," Union Grove coach Anne Sireno said. "It was a crucial match to win.
"And Karlee Lois continued to lead us throughout the tournament offensively and defensively."
The Broncos opened tournament play by defeating Waukesha Catholic Memorial 25-17, 25-10 and West Bend East 25-20, 25-11. In the Gold Bracket, they defeated Lake Mills Lakeside Lutheran before losing to Waunakee.
ST. CATHERINE'S: The Angels went 0-4 in the Kettle Moraine Lutheran Tournament, losing to Appleton Xavier 25-10, 25-12, Waunakee 25-9, 25-8, Mequon Homestead 26-24, 25-21 and Westosha Central 25-13, 25-19.
Leah Topp led the Angels (1-11) in both kills and assists with 15. Maddie Herrera led in digs with 29.
RACINE LUTHERAN: The Crusaders went 3-2 in the Williams Bay Tournament. They defeated Delavan-Darien 25-22, 25-13, Orfordville Parkview 25-20, 25-20 and Williams Bay 25-17, 25-19. They lost to Hustisford 25-23, 22-25, 15-12 and Elkhorn 25-9, 25-23.
"We held our own in the morning but ended up giving up a close game to Hustiford and then we couldn't overcome the front row size of Elkhorn," Lutheran coach Becky Demuth said. "We were able to finish with a win, though, against Williams Bay to end the tournament on a positive note."
Sophomore Mya Lequia had a strong tournament for the Crusaders (10-5) with 53 kills and 17 blocks, both team highs. Junior Alexis Peterson led in assists (77), junior Madison Mohar in aces (eight) and sophomore Kenzie Scanlon in digs (56).
"Mya had a strong day along with our setter, Alexis, and our libero, Kenzie," Demuth said. "There was lots of learning happening in each match and the defense really stepped up today."