The Union Grove High School boys basketball team was on a mission Tuesday night.
After two straight Southern Lakes Conference losses, the Broncos came out clicking on all cylinders as they defeated Waterford 64-43 in an SLC game at Waterford.
The teams split their season series — the Wolverines beat the Broncos 60-45 at Union Grove on Dec. 10.
Union Grove (5-7, 3-4 SLC) was able to overcome a bit of a slow start — the Broncos missed their first three layups — but recovered well to take a 31-15 lead at halftime.
"After last two games where we shot terrible, it was nice to put the ball in the basket," Union Grove coach Dave Pettit said.
Another key was minimizing turnovers. They have been a problem lately, Pettit said, but not so much Tuesday.
"Our Achilles heel has been the turnover and while we had 13, it was seven or eight less than usual," Pettit said. "We took care of the ball and that kept them them out of transition."
The Broncos defense was also very good as they held the Wolverines (9-5, 5-3 SLC) to just 31 percent shooting from the field. They especially did a nice job on Waterford's top two scorers.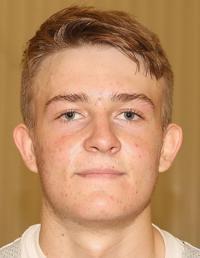 Cam Glembin, who came into the game averaging 17.7 points per game, was held to 13 points, scoring six of them from the free-throw line, and Hunter Karpinski, averaging 16.3, finished with 12. The two combined for 42 points in the first meeting.
"(Collin) Long and (Noah) Hilarides did a nice job shutting down their scoring (threats)," Pettit said. "Long did a nice job on Glembin, who's a very good player."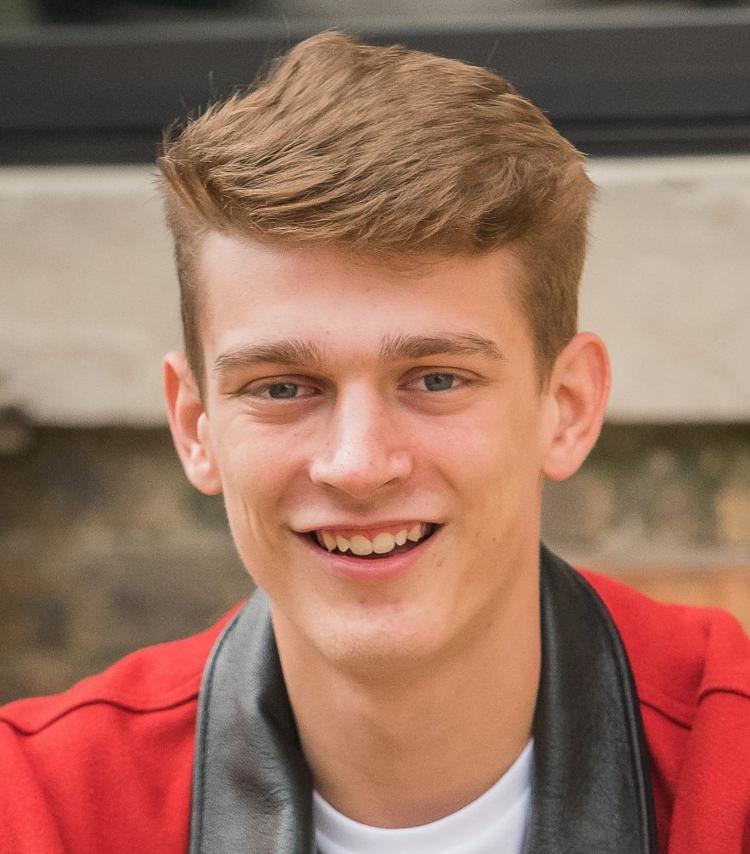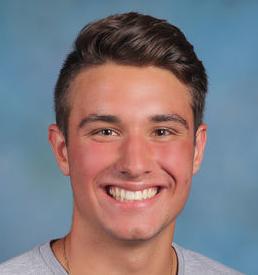 Long also led the offense with 17 points and Sam Rampulla had a double-double with 10 points and 15 rebounds (six offensive). Union Grove shot 50 percent (26 of 52) from the field.
The Wolverines could not get much going on offense and just could not overcome Union Grove's pressure.
"We just didn't play well tonight and you have to give Union Grove a lot of credit — they came out and they took it to us," Waterford coach Paul Charapata said.
BURLINGTON 58, WILMOT 49: The Demons got a career-high 30 points from senior forward Dylan Runkel and earned a Southern Lakes Conference victory over the Panthers Tuesday at Wilmot.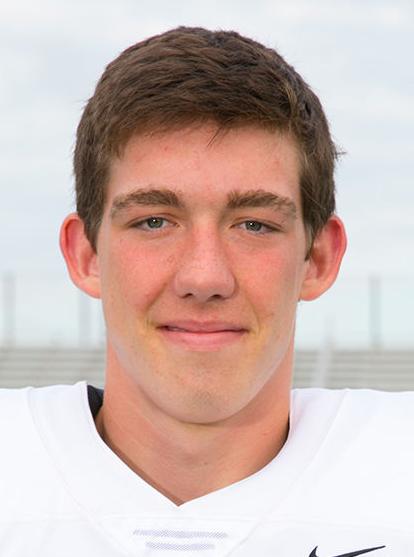 The 6-foot-7 Runkel, in his ninth game back since recovering from a foot injury suffered during a playoff football game Nov. 1, dominated the paint with 12 baskets, along with 6 of 10 free-throw shooting.
Runkel also helped Burlington (7-8, 4-4 SLC) dominate the rebounding battle 36-24, grabbing 18 rebounds for the Demons, and freshman Danny Kniep added 11 points and six rebounds.
London Glass led Wilmot (5-8, 3-5) with 16 points.
ST. CATHERINE'S 77, ST. JOSEPH 51: The Angels continue to roll as they defeated the Lancers in this Metro Classic Conference game Tuesday at St. Catherine's.
St. Catherine's (15-0, 9-0 MCC), ranked No. 1 again in Division 3 in the Associated Press state poll, continue to dominate the conference and earned their 14th victory by double digits.
The Angels jumped out to a 30-18 halftime lead, but coach Nick Bennett was not pleased with his team's overall effort.
"We played well tonight and did a lot of good things, but I felt our effort on defense was lacking at times and that is something we need to improve on," Bennett said.
A balanced scoring attack helped the Angels overcome some lapses on defense as five players scored in double figures.
Tyrese Hunter led the way with 23 points, 17 coming in the second half, along with a team-high 10 rebounds. Marcel Tyler had 12 points and Elijah Lambert, Kamari McGee and Jameer Barker each had 10.
Caiden Leece led the Lancers (4-10, 3-6 MCC) with 10 points.
PRAIRIE 68, CATHOLIC CENTRAL 52: Freshman Ashe Oglesby had a double-double for the Hawks as they beat the Hilltoppers in a Metro Classic Conference game on Tuesday at Wind Point.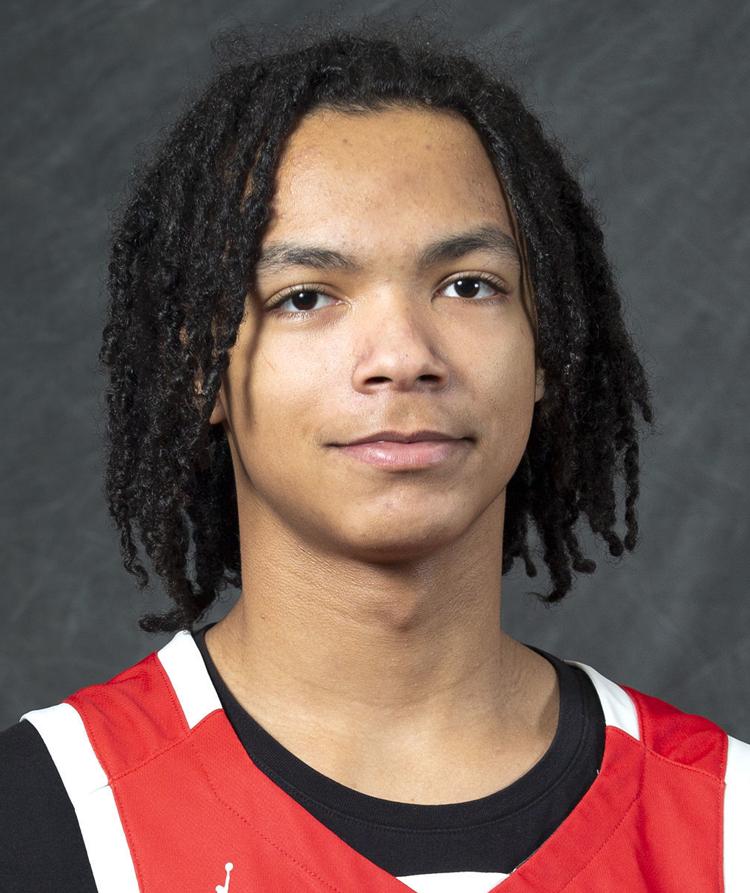 Prairie (9-5, 4-5 MCC) got out to a fast start with a 34-16 lead at halftime and didn't look back in the second half. The Hawks shot 18 of 22 from the free-throw line and held Catholic Central (10-4, 5-4) to 29 percent shooting (18 of 62) from the field.
"Tonight, we executed on both ends the best we have this season, especially in the first half," Prairie coach Jason Atanasoff said. "We didn't force many shots and we were sound on the defensive end."
Oglesby had season-highs of 23 points and 11 rebounds, going 10 of 14 from the field and making both of his 3-point attempts.
K.J. Williams had 13 points and six assists, and Kody Krekling had 11 points (3 of 4 from 3-point range).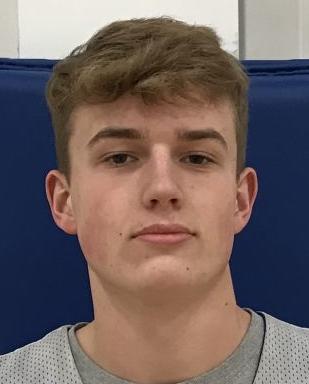 Chas Miles led Catholic Central with 17 points, and Brandon Pum and David Doerflinger finished with 14 and 12 points, respectively. Pum led the Hilltoppers with four steals and Bennett Wright had a team-high six rebounds and three assists.
Girls basketball
PRAIRIE 51, CATHOLIC CENTRAL 28: The Hawks used solid defense and the hot hand of Andrea Palmen to earn their first victory of the season, beating the Lady Toppers in a Metro Classic Conference game Tuesday at Prairie.
Prairie (1-15, 1-9 MCC) got out to a hot start in the first half with the help of six 3-point baskets for a 28-10 lead at halftime. The Hawks shot 7 of 12 attempts from beyond the arc in the game.
Prairie coach Alan Mills said that it was an all-around team effort on defense, where the Hawks held Catholic Central (6-9, 2-8) to 25 percent shooting from the field (13 of 52) and 0 of 12 from 3-point range. The Hawks also won the rebounding battle 32-16.
You have free articles remaining.
Palmen, a senior guard, finished with a career-high 26 points, going 6 of 8 from 3-point range and 9 of 13 overall. She also had eight rebounds.
"Tonight things just clicked for her," Mills said. "The basket looked like an ocean that she was throwing the ball into."
Sophia Lawler also scored in double figures for Prairie with 10 points and Kaja Baran had a team-high 10 rebounds along with two points.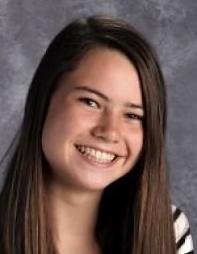 Julia Klein led Catholic Central with eight points and four rebounds, and Kayla Loos added six points and four rebounds.
OAK CREEK 66, WATERFORD 48: The Wolverines fought hard in the first half, trailing the Knights by just four points, but couldn't get the offense going in the second half in a nonconference loss at Waterford.
"We did a good job in the first half being disciplined and taking away some of their scoring options, but Oak Creek is a really good, well-rounded team," said Waterford coach Dena Brechtl, whose team trailed 32-28 at the half. "We came out in the second half and our offense just wasn't clicking, and it took a toll on our defense and discipline."
Meghan Schmidt led the Wolverines (9-6) with 11 points and two assists and Annie Benavides had nine points and five rebounds. Katie Rohner and Raelynn Barwick each had seven points and Grace Ketterhagen had six rebounds.
"Meghan did a nice job offensively and defensively — she had a really well-rounded game," Brechtl said. "Grace also did a great job coming off the bench, getting rebounds and playing hard for us."
Oak Creek (12-4) had double-digit points from Paulina Hernandez with 14, Jamie Finn with 13 and Sara Kasar with 12.
DELAVAN-DARIEN 46, UNION GROVE 36: The Broncos let a 25-17 halftime lead slip away as turnovers and shooting struggles cost them in a Southern Lakes Conference loss at Union Grove.
Union Grove (13-2, 7-1 SLC), ranked fifth in Division 2 in the Associated Press state poll, suffered its first conference loss of the season and first loss since a 70-59 setback to Racine Lutheran Dec. 14.
The Broncos shot just 25 percent from the field (15 percent from 3-point range) and turned the ball over 25 times.
"We just could not find any flow on offense," Union Grove coach Rob Domagalski said. "Our defense wasn't bad, but we just kept giving them opportunities with the turnovers and missed baskets, and they took full advantage."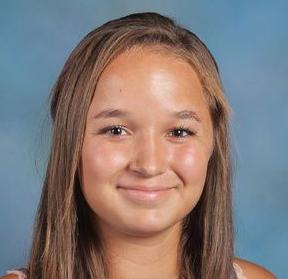 The Broncos were led by Megan Barber with 10 points, three rebounds and two steals, and Ava Domagalski with nine points and three rebounds. Sophia Rampulla had team highs of nine rebounds and three blocks.
"As a team, we just need to play better," Domagalski said. "We made a lot of uncharacteristic mistakes and, credit to Delavan-Darien, they never changed their game plan and played better tonight,
"We're going to get back at it and move on from this."
Delavan-Darien (5-10, 2-6) was led by Rylee Crull with 18 points.
KENOSHA ST. JOSEPH 75, ST. CATHERINE'S 56: The Angels were within striking distance at halftime, but the Lancers pulled away in the second half for a Metro Classic Conference victory at St. Catherine's.
"It was a pretty close game at half (28-22), but they came out and hit their shots and before long we were down quite a bit," St. Catherine's coach Jeff Tarkowski said. "Give St. Joseph credit, they hit their 3s on us and had a more balanced offense tonight."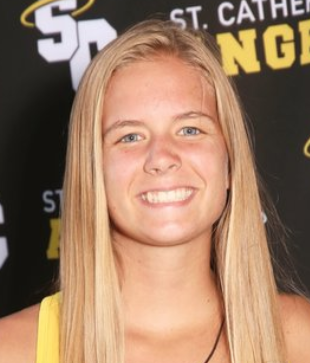 The Angels (2-12, 1-9 MCC) had strong games by Sophie Wentorf and Annemarie Letsch, with Wentorf scoring 24 points and going 10 for 10 from the free-throw line, and Letsch scoring 19 (15 in the second half). Heavenly Griffin added seven points and Jaidah Blunt had six.
"Sophie and Annemarie did great out there," Tarkowski said. "Both were doing a good job of hitting their shots and Sophie worked really well in the paint all game."
St. Joseph (10-5, 6-4) was led by Jayden Hill, Elizabeth Alia and Katie Matrise with 18 points each.
KENOSHA BRADFORD 58, BURLINGTON 36: The Demons kept it close in the first half, only trailing 27-19, but they couldn't catch up in a nonconference loss at Kenosha.
Burlington (1-14) got 10 points from Cora Anderson and seven points from Jordan Krause.
The Red Devils (9-8) were led by Nevaeh Thomas with 16 points and Syderah Farmer and Jordyn Brown with 13 each.
Boys swimming
KENOSHA BRADFORD 89, PARK 84: Josh Abel had two lifetime bests for the Panthers in their Southeast Conference dual meet loss Tuesday at Kenosha.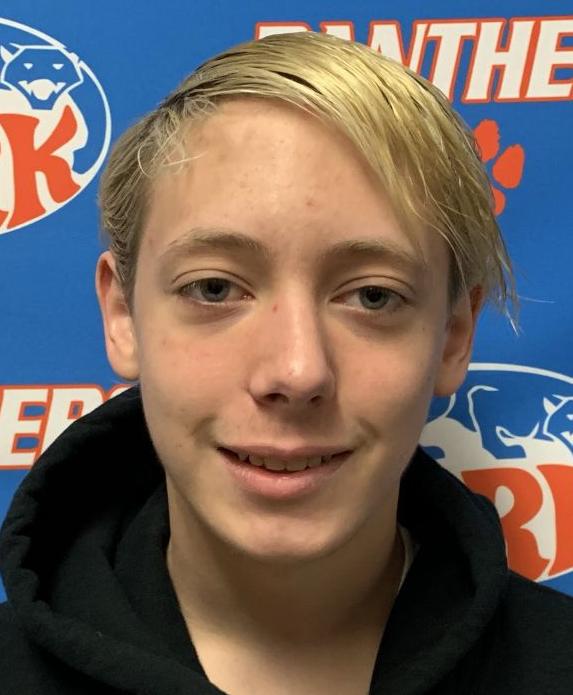 Josh Abel won the 100-yard backstroke in 59.99 seconds and 100 freestyle in 53.02, and he was part of Park's two winning relays. Abel joined Kyle Ketterhagen, Jalen Sims and Ethan Scholzen in the 200 medley relay (2:10.56) and swam with Scholzen, Drake Ludvigsen and Christian Henken in the 400 freestyle relay (3:53.94).
Scholzen won the 200 freestyle (2:16.74), Ludvigsen won the 100 butterfly (1:11.25) and Cullen Krogh won the diving (156.05).
KENOSHA INDIAN TRAIL 127, CASE 52: The Eagles had two event victories in their Southeast Conference dual meet loss Tuesday at Park.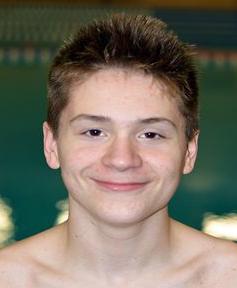 Joe Skantz won the 50-yard freestyle in 23.39 and finished second in the 100 freestyle (53.01).
Azaan McCray won the diving with a score of 276.35 points.
KENOSHA TREMPER 127, HORLICK 45: The Rebels had seven second-place finishes in a Southeast Conference dual meet loss Tuesday at Horlick.
Austin Lentz was second in the 200-yard freestyle (2:06.94) and 500 freestyle (5:48.17), Michael Cerny was second in the 200 individual medley (2:34.78) and 100 backstroke (1:09.20), and Lentz swam on the 200 medley (2:03.28) and 200 freestyle relays (1:43.66) that each finished second.
BURLINGTON CO-OP TRIANGULAR: The Demons lost to Elkhorn and beat Prairie/St. Catherine's in a three-team Southern Lakes Conference meet at the Burlington Wellness Center.
Burlington Co-op lost to Elkhorn 95-75 and beat PSC Aquatics 138-21. In the other dual, Elkhorn beat PSC Aquatics 138-21.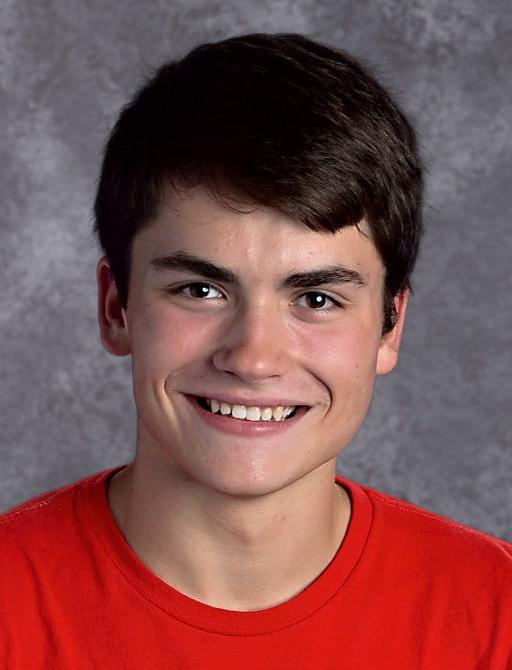 The Demons won two events. Zach Olstinske won the 100-yard backstroke in 59.10 and Spencer Gross won the 100 breaststroke in 1:09.38.
The best finishes for Prairie/St. Catherine's were fifth places by Erik Westman in the 100 breaststroke (1:22.42), by the 200 medley relay of Kadin Purath, Westman, Owen Andreasen and Tarkan Fletcher (2:08.76) and by the 200 freestyle relay of Purath, Fletcher, Westman and Tim Peterson (1:53.99).