The Prairie School girls volleyball team hasn't lost a match so far this season, but the Hawks are not getting much attention in the rankings.
Prairie improved to 13-0 this season with a 25-10, 25-18, 25-21 sweep of Racine Lutheran in a Metro Classic Conference match Thursday at Lutheran.
Prairie, after being ranked ninth in Division 4 in the second week of the Wisconsin Volleyball Coaches Association state poll, fell to honorable mention last week and dropped out entirely in this week's poll.
But the Hawks have been playing well, losing only three sets this season, according to wissports.net statistics.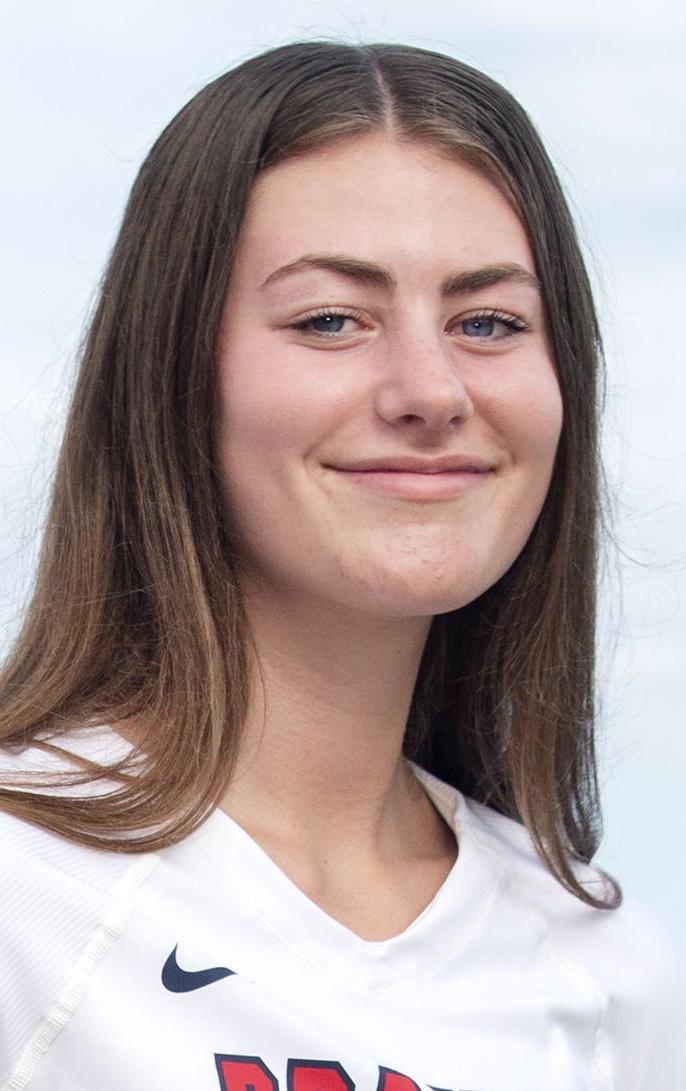 Prairie had a strong offensive effort against the Crusaders, led by Amelia Ropiak with 12 kills and Lexi Kuvshinokov with 11. Cate Yunker had 37 assists.
Anna Johnson led the defense with 13 digs and Ropiak and Kuvshinokov also contributed defensively with a combined 15 digs. Reya Babu had two blocks.
"It's always fun to have a successful win on the road," Prairie coach Sophia Penkala said. "We played clean tonight and now our focus is on the next match."
The Hawks host St. Catherine's on Tuesday in the first of four straight home matches.
Lutheran (11-11, 1-3 MCC), meanwhile, overcame the loss of their senior right-side hitter (concussion) to give Prairie a battle down the stretch.
"We had a slow start," Crusaders coach Becky Demuth said. "But we came back and really gave Prairie a good fight. We kept fighting and that was exciting to see."
Freshman Julia Kellner had 10 kills and three blocks to lead Lutheran. Riley LaBoda had 16 assists, Kaitlyn Zurawski had 10 digs and Jai Wilson also had three blocks.
CATHOLIC CENTRAL 3, ST. CATHERINE'S 0: The defending state champion Lady Toppers continued to roll through their Metro Classic Conference schedule, sweeping the Angels 25-8, 25-14, 25-15 Thursday at St. Catherine's.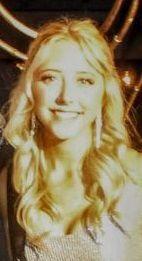 Catholic Central (13-7, 4-0 MCC), ranked third in Division 4 in the Wisconsin Volleyball Coaches Association state poll, served aggressively, coach Wayne Schultz said, and totaled 25 aces, 10 by Makayla Vos. Alexis Kucera (six) and Kelly Pum (five) combined for 11.
Offensively, four players combined for 27 kills — Kelsee Weiss had nine, Kayla Loos seven, Julia Klein six and Kucera five.
"Offensively, we had a well-balanced night," Schultz said.
Jayden Garratt had 25 assists and Vos had 15 digs, Garratt had 11 digs and Kucera had 10 digs to lead the defense.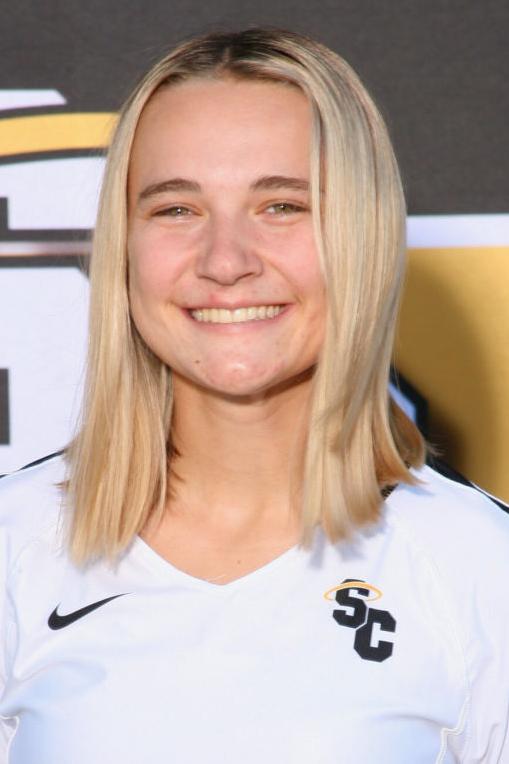 St. Catherine's had six block kills, three each by Kennedee Clark and Ariana Jones. Megan Topp had 10 digs.
"Once again the girls played hard and continue to improve," Angels coach Katie Olson said.
Girls golf
SOUTHEAST CONFERENCE TOURNAMENT: Case senior Ella Million persevered in the wind Thursday at the Southeast Conference Tournament at Meadowbrook Country Club in Mount Pleasant.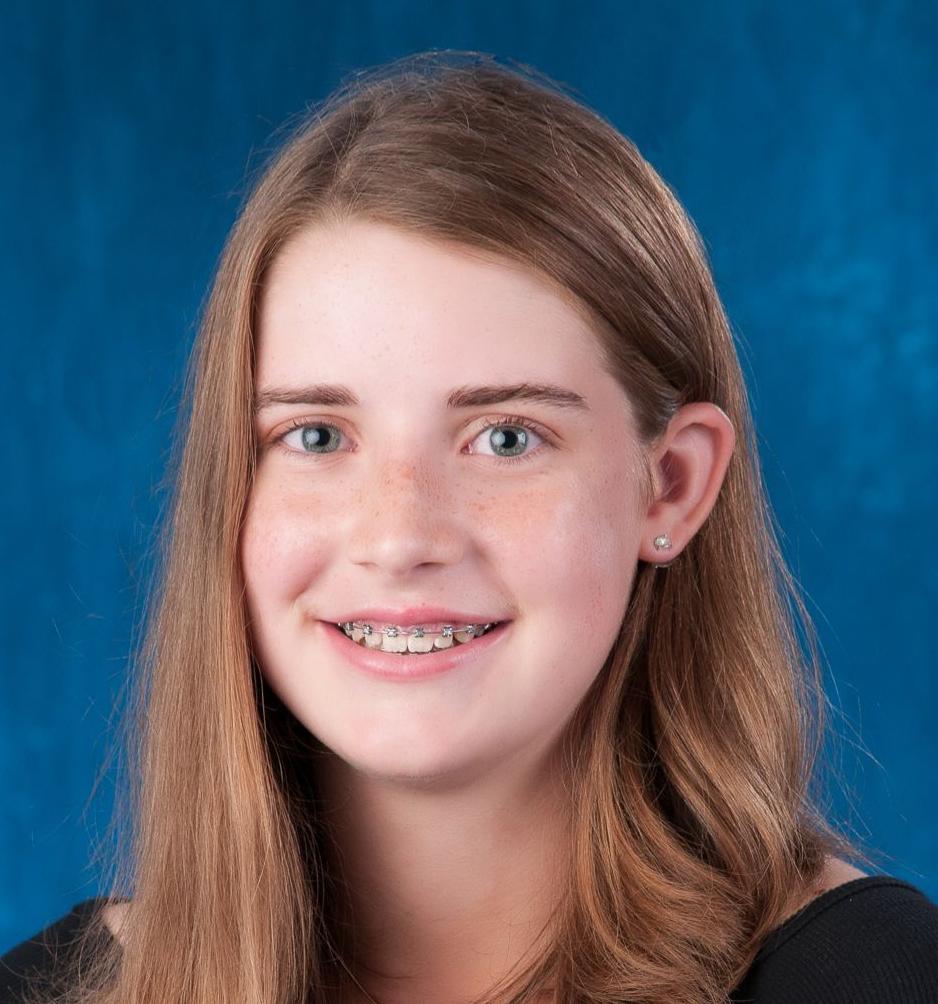 The Eagles senior and Franklin senior Kjerstin Bartell each shot 87s, the second-best score of the day, but Million won the first WIAA tiebreaker, the back-nine score (44-45), to earn the second-place medal.
Bartell's teammate, junior Olivia Schueller, shot an 86 for medalist honors and led the Sabers to the tournament and overall SEC title. Schueller was voted the SEC Player of the Year.
Franklin's top four players shot 92 or better and totaled 353. Oak Creek was a distant second at 417 and Case was third at 452. Park was fifth with 483, one shot behind fourth-place Kenosha Indian Trail. Horlick had an incomplete team.
Million shot 43 on the par-35 front nine and 44 on the par-37 back nine at Meadowbrook. She had six pars in her round and had only one hole higher than a 6.
Eagles junior Alyssa Ludwig also finished in the top 10, shooting a 105 to take 10th.
Park sophomore Isabella Wentorf just missed the top 10, shooting a 106 to finish 11th. Junior teammates Grace Betker and Kiley Skenandore shot 110 and 111, respectively.
Horlick's top finisher was senior Sasha Schick with a 118.
In the final SEC standings, Franklin totaled 63 points. Case was second with 50, Oak Creek was third (47), Indian Trail was fourth (38) and Park was fifth (23). Horlick and Kenosha Bradford had incomplete teams all season and did not score any points.
Million earned the final spot on the All-SEC first team. The Sabers took the top three spots with Schueller, senior Caelan Lee and Bartell, and Bradford junior Ava Litkey rounded out the first team.
Ludwig earned the final spot on the second team, which also included two players each from Franklin and Oak Creek.
Boys volleyball
BURLINGTON 3, WILMOT 2: The Demons fought through five sets to win a Southern Lakes Conference match Thursday at Wilmot.
The Demons (10-6, 3-0 SLC) won 25-19, 29-31, 25-21, 24-26, 21-19 over the Panthers for their second straight five-set victory. Last Thursday, the Demons beat Union Grove 25-17, 25-22, 15-25, 18-25, 15-13.
"Both teams battled the entire night," Burlington coach Michael Jones said. "No team wanted to quit. Both teams were very scrappy.
"I am proud of how my guys fought tonight. We didn't quit when we were down — we kept finding a way to stay in it. Hats off to Wilmot, which played great."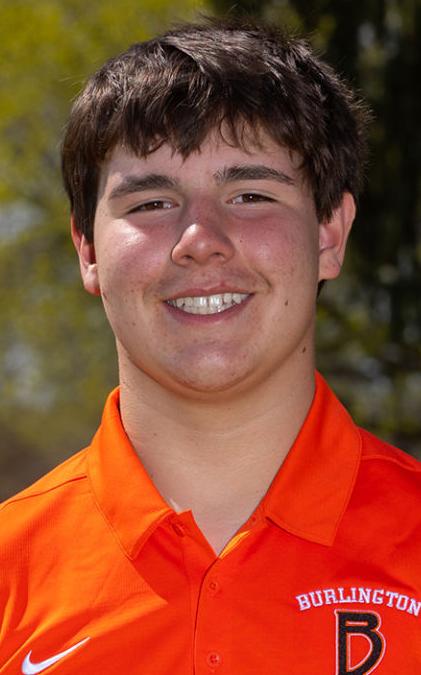 Braeden Tomczyk and Zayne Koehnke led the Demons with 10 kills each. Ryan Gonzalez had 22 assists and Wren Dietz, Jackson Phillips and Koehnke tied for the team high with three aces each. Defensively, Phillips had 21 digs and Eli Solofra had six blocks.
WESTOSHA CENTRAL 3, UNION GROVE 1: The Broncos lost a Southern Lakes Conference match 25-15, 25-9, 21-25, 25-18 Thursday at Paddock Lake.
Union Grove (9-6, 3-2 SLC) tried to continue its momentum from the third set, but a late push came up short to the Falcons (17-3, 3-0 SLC), ranked seventh in the Wisconsin Boys Volleyball Coaches Association state poll.
"I was really impressed with our composure tonight," Union Grove coach Jamie Anderson said. "We were missing some key starters due to injury and illness, and the guys really stepped up to play hard against a top-10 team."
Ty Geschke led the Broncos with eight kills and nine digs. Tyson Skalecki contributed five kills, two blocks and seven digs, Luke Anderson had two kills, 10 assists and seven digs, and James May had 10 assists and nine digs.
Boys soccer
PARK 10, WILMOT 1: Cristian Hernandez and Daniel Nora each scored twice as Park won decisively in a nonconference match Thursday at Pritchard Park.
The Panthers (1-8-1) led 5-0 after the first half. Hernandez, a sophomore, narrowly missed a hat trick after Park had a goal disallowed.
Park also got goals from Kenny Moreno, Omar Cruz, Emelio Luiz, Ernesto Flores and Jonny Barba-Lopez, and Wilmot (0-8-0), which has been outscored 91-6 this season, had an own goal.
"The opportunity to win existed with Wilmot," Park coach Cameron Pope said. "We took our opportunity and we're thrilled. The trajectory is trending in the right direction."
BURLINGTON 1, KENOSHA CHRISTIAN LIFE 1: The Demons controlled a nonconference match Thursday at Burlington, but were only able to earn a draw.
The Demons (6-2-3) had possession throughout the game and took the lead 10 minutes in. Bradley Roe spotted Kolton Krueger with a through ball and Krueger picked up the early goal to make it 1-0 Demons.
The Eagles (2-4-1) responded early in the second half with an equalizing goal from Michael Oware.
Despite possession and pressure by the Demons, including seven corner kicks and three shots that hit the posts, they were not able to break the deadlock.
"We dominated possession," Burlington head coach Jake Cacciotti said. "We had opportunities, but didn't put the ball in the net. We worked hard and played well. It's just something to work on."
MUKWONAGO 1, UNION GROVE 0: The Broncos allowed a first-half goal, but couldn't get the equalizer, and lost a nonconference match Thursday at Mukwonago.
The Broncos (6-3-1), who are ranked ninth in Division 2, in the Wisconsin Soccer Coaches Association state poll, have lost consecutive matches for the first time this season. They had a tough 3-2 loss Tuesday in a physical match against Delavan-Darien.
The unranked Indians are 9-2-2.
No other details were available Thursday night.
Cross country
CATHOLIC CENTRAL: The Lady Toppers had four runners finish in the top 20 and won the girls race in the nine-team Duck Pond Invitational Thursday at Duck Pond Recreation Area in Fontana.
Junior Elsie Kmecak won the 5,000-meter race for Catholic Central in 19:52. The next four runners for the Lady Toppers were junior Anastassya Murphy (fifth, 21:13), senior Bernadette Frisch (sixth, 21:41), senior Morgan Ramsey (eighth, 21:55) was senior Kaleigh Lynch (17th, 23:18).
Catholic Central totaled 35 points, 18 ahead of Rockford (Ill.) Christian (53). Brodhead/Juda was second (90) and Shoreland Lutheran was third (109).
RACINE LUTHERAN: Junior Sarah Seils finished 19th overall and led the Crusader girls to an eighth-place tie in the 17-team Horicon Invitational Thursday at Riverbend Park.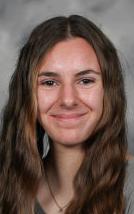 Seils finished in 22:10.13 in the 5,000-meter girls race for the Crusaders. Freshman Nylah Kraus (lifetime best 24:42.52) was 58th, freshman Madison Niermann (lifetime best 25:19.33) was 63rd, sophomore Mabel Beversdorf (25:33.91) was 66th and sophomore Alyssa Bukowski (28:08.70) was 85th.
"Sarah ran very well, finishing slightly off her PR and school record from last weekend's Angel Invite," Lutheran coach Paul Tuskowski said. "Nylah Kraus and Madison Niermann, both freshmen, have continued working hard in practice."
The Crusaders totaled 247 to tie Campbellsport for eighth. Watertown Luther Prep (53) won the meet and North Fond du Lac/Oakfield was second (58).
In the boys meet, sophomore Brady Baranowski led the Crusaders, finishing 28th in 19:05.23. Junior Seth Luxem (20:23.52) was 62nd, freshman Vincent Marani (20:23.88) was 63rd, freshman Gabriel Beversdorf (20:42.21) was 70th and freshman Anthony Commodore (22:11.59) was 99th. The top four runners each had a lifetime best.
"Brady ran exceptionally well today, especially pushing the pace through the final mile of the race to achieve his best race time," Tuskowski said.
The Crusaders totaled 292 to finish 13th. Watertown Luther Prep (113) edged North Fond du Lac/Oakfield (115) and Waupun (118) for the team title.
Girls tennis
UNIVERSITY SCHOOL 4, PRAIRIE 3: The Hawks won three of four singles flights, but lost a nonconference dual meet.
Lily Jorgenson defeated Divya Pandey 6-3, 6-2 at No. 1 singles, while Molly Cookman beat Elizabeth Schoon 6-1, 6-2 at No. 2 singles. Madeline Nelson outlasted Jessi Marcus 7-5, 6-3 at No. 4 singles.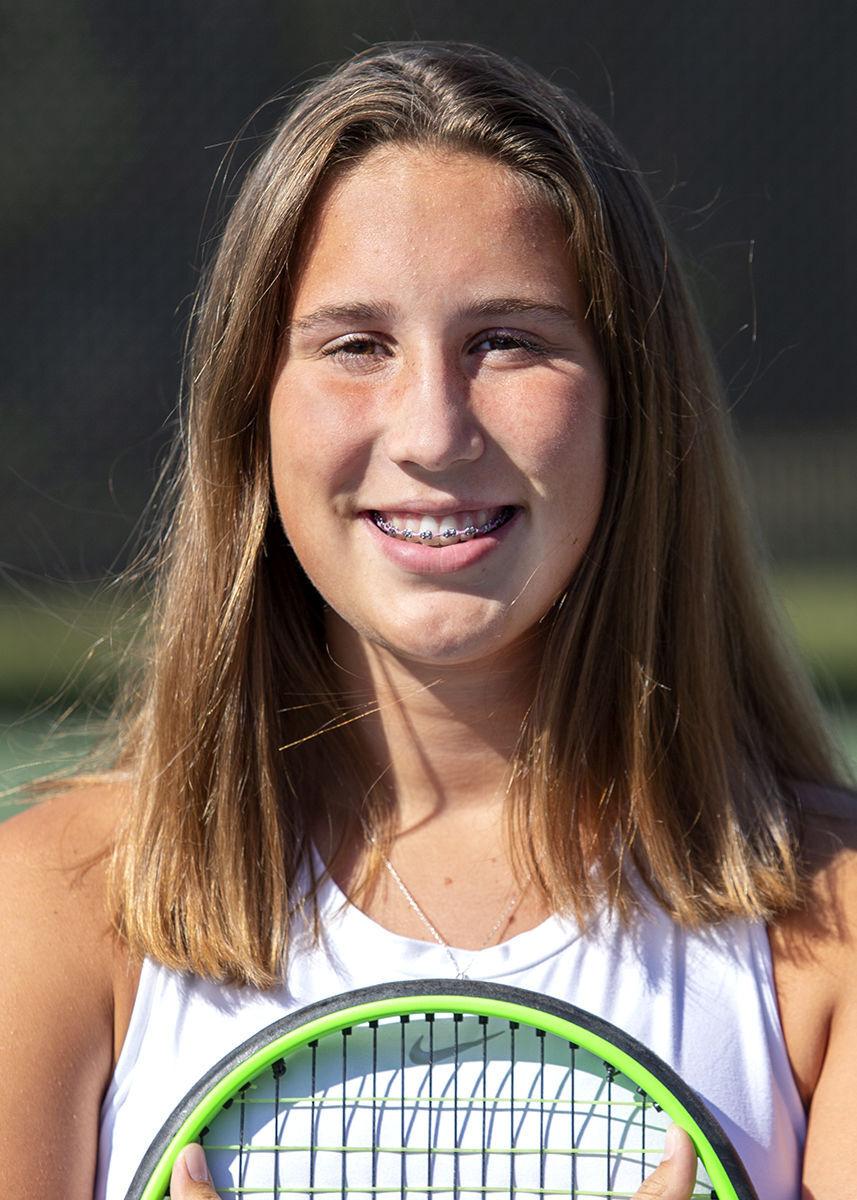 FRANKLIN 7, CASE 0: The Eagles only won four games and were blanked in singles Thursday in a Southeast Conference dual meet at the Village Club in Franklin.
At No. 1 singles, Alaina Jaeck lost to Kaede Usui 6-0, 6-0. The No. 3 doubles team of Noura Deanparvar and Mackenna Hatfield was the only Case entry to win a game, losing to Josie German and Rachelle Akwaboah 6-2, 6-2.