Tyler Tenner carried the ball only six times Friday night for the Racine Lutheran High School football team, but he made the most of those six opportunities.
The senior running back ran for 156 yards and three touchdowns, the last of which put him one score away from school history, as the Crusaders rolled over Waupun 57-20 in a nonconference game at Horlick Field.
Tenner scored on an 88-yard touchdown run near the end of the first half for his 73rd career touchdown, tying 2010 Lutheran graduate Eric Oertel for the school's career touchdown record with seven regular-season games left.
Tenner got the scoring started for the Crusaders (2-0) with a 3-yard touchdown run. A pair of defensive touchdowns, on interception returns of 35 yards by senior defensive back Jaylen Houston and 30 yards by freshman defensive back Eric Ibarra, quickly made it 21-0, and Tenner's second touchdown run, of 21 yards, capped the first-quarter scoring.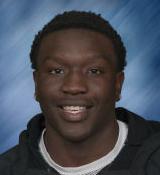 Things didn't ease up in the second quarter for Waupun (0-2) as Houston ran 55 yards for a touchdown on his only carry of the game, Noah Schoff ran 25 yards for a score and Tenner scorched the defense with his long TD run to make it 49-0 at halftime.
The Crusaders scored once in the second half, an 11-yard run in the third quarter by sophomore Camdin Jansen; junior Terrence Suggs ran in the two-point conversion.
The Warriors scored three times in the second half, with quarterback Braeden Beahm throwing for two scores.
Lutheran finished with 307 yards rushing on 21 carries, an average of 14.6 yards per carry, and the Crusaders didn't have to punt. Lutheran's defense finished with three interceptions.
Waupun had two 100-yard rushers, with Cole Van Bever running for 102 yards and Lucas Meyer had 101.
CATHOLIC CENTRAL 35, LIVING WORD LUTHERAN 14: After a rough start to the season, the Hilltoppers bounced back with a nonconference victory over the Timberwolves at the Topper Bowl in Burlington.
Catholic Central (1-1) overcame a little bit of a sluggish start in the first quarter because of some sloppy ball handling.
"We had a few fumbles in the first half and that is something we cannot afford to do the rest of the season," Catholic Central coach Tom Aldrich said.
Senior receiver David Doerflinger got the Hilltoppers going with a 64-yard touchdown run, on his only carry of the game, and he added a 53-yard touchdown catch from senior quarterback Brandon Pum to give the Hilltoppers a 14-8 lead at halftime.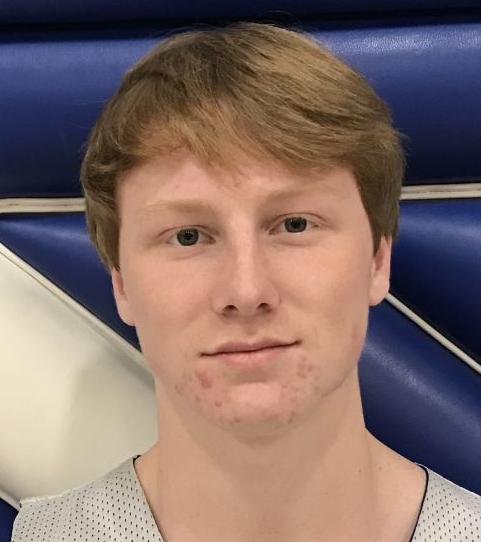 From there, Pum took over, throwing another touchdown pass to Reid Muellenbach in the third quarter and adding touchdown runs of 2 and 35 yards in the fourth quarter.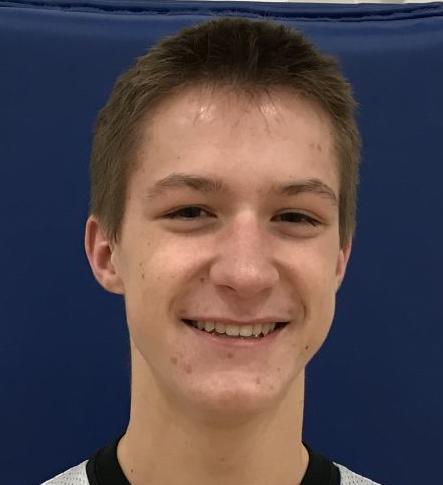 "I am very proud of how the boys overcame adversity tonight and it really seems like they are starting to come together as a team," Aldrich said..
Pum passed for 125 yards (7 for 11) and added 105 yards rushing on 19 carries along with his four touchdowns. Doerflinger caught five passes for 108 yards.
Cross country
RACINE COUNTY INVITATIONAL: Waterford's Kelsey Radobicky ran herself into the record books Friday.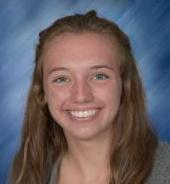 Radobicky, a junior, broke the overall girls record in the Racine County Invitational, finishing in 15:17.41 on the 4,000-meter course at Waterford to lead the Wolverines to the girls team title.
Radobicky broke the previous overall record of 15:22.50 set by Horlick's Sydney Pitrof in the Freshman/Sophomore race in 2015 and also broke the record for the Junior/Senior race of 15:25.60 set the same year by Ashlyn Barry of Burlington.
"We're really excited about the run Kelsey had today," Waterford coach Nate Schreiber said. "It's great to see her still continue to improve even after how well she did last year."
Waterford senior Jayda Obluck, who won the race last year, finished with the second-best girls' time at 16:02.27. The Wolverines, who finished with an overall time of 1:24:00.91, was rounded out by a trio of freshmen. Lucy Younk (17:30.66), Kyra Schuerman (17:31.25) and Mikayla Datka (17:39.31) finished fifth through seventh, respectively, in the Freshman/Sophomore race.
"It was a great showing from both the upperclassmen and the freshmen," Schreiber said. "Not only are Radobicky and Obluck still looking like a great 1-2 punch for us, but with the blend of younger runners for us, things could get really interesting for us later in the season."
The Case girls finished second with a combined time of 1:25:24.63. Eagles sophomore Audrey Amaya won the Freshman/Sophomore race in 16:35.18 and in the Junior/Senior race, junior Kaitlyn Francis was third (16:36.23) and senior Sophie Young was fifth (16:42.32).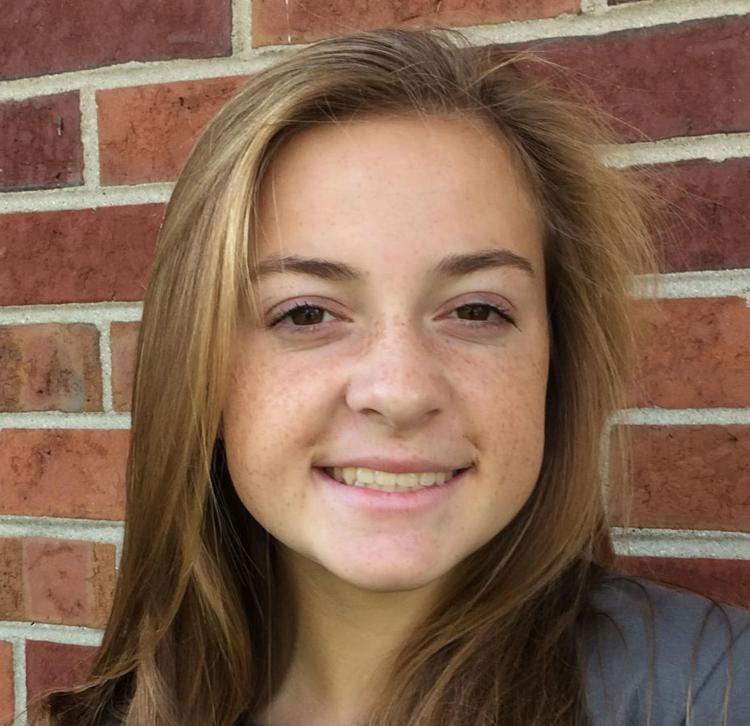 The Union Grove girls finished third (1:26:03.19), led by junior Karly Martinez, who was fourth in the Junior/Senior race (16:39.58).
The Catholic Central girls were fourth (1:31:21.54), led by sophomores Morgan Ramsey (second, 16:41.37) and Bernadette Frisch (fourth, 17:19.69) in the Freshman/Sophomore race.
For the boys, Union Grove had a combined time of 1:09:52.73, nearly six minutes faster than runner-up Burlington (1:15:32.28). The Broncos had a 1-2-3 finish in the Junior/Senior race, led by senior Kevin Hall, who won the race in 13:10.96. Junior Marcus Johnson was second (13:46.21) and junior Hunter Reich was third (13:46.40).
You have free articles remaining.
You're out of free articles
Sign in or create a FREE account to keep reading.
Burlington sophomore Tanner Sylvester was second in the Freshman/Sophomore race (15:05.91).
There was a close race for third among the boys' teams as Waterford took third (1:16:31.26), Prairie was fourth (1:16:37.88) and Case was fifth (1:16:52.05).
Prairie had four of the top five spots in the Freshman/Sophomore race, won by freshman Nolan Boerner (14:57.59). Sophomores Jack Lopez (15:12.03), Jayce Jaramillo (15:13.92) and JP Jorgenson (15:35.02) going 3-4-5.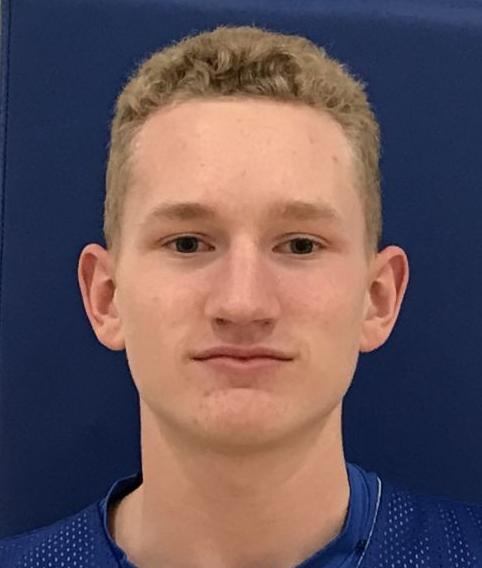 Senior Sam Henderson was fourth (13:57.82) for Catholic Central and junior Jordan Phillips was fifth for Park (14:06.53) in the Junior/Senior race.
Girls volleyball
THOMAS MORE JOUST: Burlington swept the first day of matches at the two-day Joust Tournament on Friday at Mequon Homestead.
Burlington won all three matches with victories over Waukesha West (25-10, 25-7), Appleton Xavier (26-24, 25-10) and West Best West (26-24, 25-8).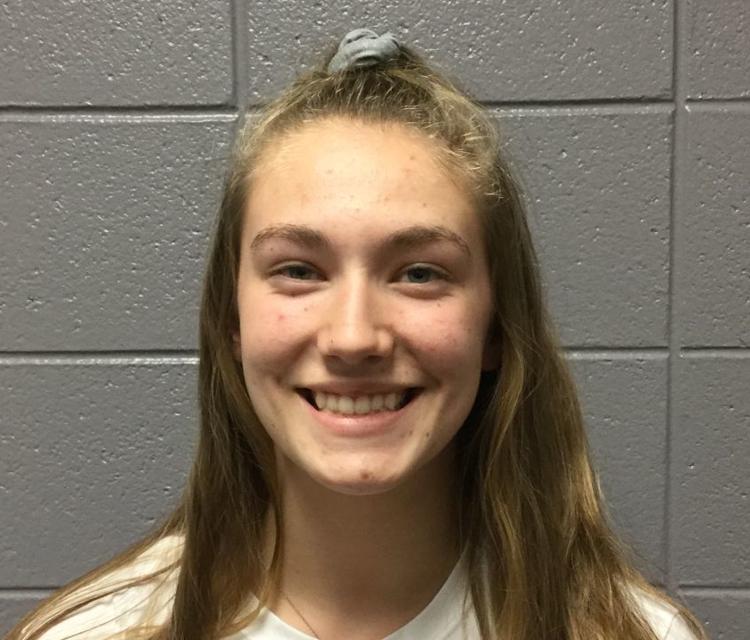 Emily Alan led the Demons with 20 kills and Mackenzie Leach added 19 kills. Kaley Blake had a team-high 42 assists and added 13 digs, Sam Naber had 26 digs and Cayla Gutche had five aces.
"Emily Alan and Kaley Blake led again with aggressive team serving and strong offensive presence," Burlington co-coach Teri Little said.
UW-WHITEWATER INVITATIONAL: Union Grove continued its strong start to the season with four wins at the the UW-Whitewater Invitational on Friday.
Union Grove (7-0) swept all matches 2-0 on the first day of the invite to place first in Pool A and advance to the challenge pool portion of the tournament. The Broncos defeated Bloomer 25-10, 25-17, Clinton 25-11, 25-15 and Merrill 25-18, 25-16 in pool play. In the first round of bracket play, they beat Monona Grove 25-19, 25-14.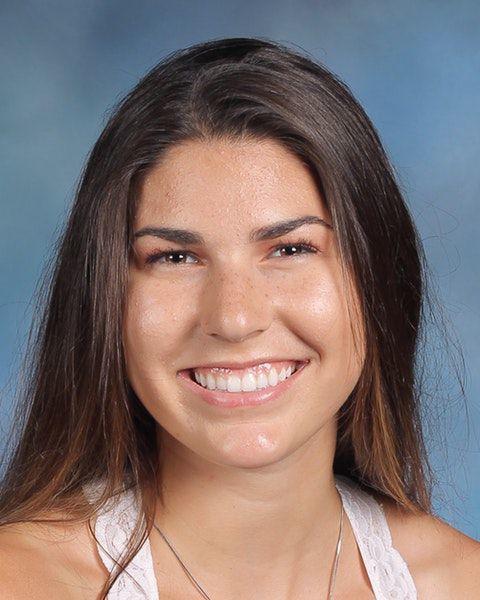 Olivia Dir had 30 kills, 18 digs and 12 aces to lead Union Grove and Bailey Berger added 23 kills and 26 digs, Karlee Lois had 71 assists and 16 kills, and Kelsey Henderson had 44 digs.
"(Berger) played great in the back row," Union Grove coach Annie Sireno said. "She made scrappy plays to keep the ball alive."
OOSTBURG INVITATIONAL: Racine Lutheran placed third at the Oostburg Invitational Thursday.
The Crusaders beat Cedar Grove-Belgium 25-8, 25-13, SWCHA 25-20, 24-26, 15-11 and Manitowoc Lutheran 25-8, 25-14, and lost to Oostburg 25-18, 25-17 and University School of Milwaukee 22-25, 25-20, 15-11.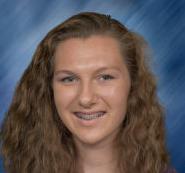 Junior Alexis Peterson led Lutheran with 93 assists and added 25 digs. Sophomore Mya Lequia had 44 kills, seven blocks, 31 digs and seven aces.
Lutheran (6-3) finished third behind University School and Oostburg.
"The team is making big plays, we just need to stay strong and finish when we need to," Lutheran coach Becky Demuth said. "It was nice to see a young team come together."
Boys soccer
ST. CATHERINE'S 10, CATHOLIC MEMORIAL 0: Victor Moreno scored four unassisted goals for the Angels during the Catholic Memorial triangular Friday at Waukesha.
Prior to the match, St. Catherine's coach Ben Lake said he was told Catholic Memorial was not going to play its varsity and instead opted to play its reserve team. St. Catherine's scored six goals in the first half.
The Angels will play again Saturday.
LIVING WORD LUTHERAN 3, RACINE LUTHERAN 1: Josh Sanchez scored the Crusaders' only goal Friday in a nonconference loss at Jackson.
Racine Lutheran (0-2) allowed two goals in the 10th and 40th minutes of the first half. The Timberwolves added a third goal in the 53rd minute.
Sanchez scored for the Crusaders in the 65th minute with an assist from Ben Tietyn. John Hansen made six saves for the Crusaders in net.
Girls golf
WATERFORD 203, WILMOT 252: Junior Sophia Schoenfeld shot a 9-over-par 44 at Twin Lakes Country Club in Twin Lakes to earn medalist honors and lead the Wolverines Friday in a Southern Lakes Conference dual meet.
Seniors Jayde Pollnow and Rachel Vant shot 51 and 53, respectively, for Waterford.