You couldn't tell from the final result that the Racine Lutheran High School girls basketball team had its struggles Friday.
The Crusaders played very well at times, but also went through stretches of mediocrity, during their 87-51 victory over St. Catherine's at St. Catherine's in the Metro Classic Conference opener for both teams.
Lutheran (3-0 overall) came out firing and led 32-8 midway through the first half, but then came one of those stretches where little went right. The Crusaders scored just eight points over the final nine minutes, but still led 40-13 at halftime.
"We were really good right off the bat," Lutheran coach Steve Shaffer said. "We came out and played really well, played fast and played the way we like to. Then we got in a little rut. We got out of sync and struggled to get back into a rhythm."
The second half began about the same as the first half ended, but the Crusaders finally found their offensive mojo again, Shaffer said.
Minnesota recruit Caroline Strande led Lutheran and all scorers with 39 points, 23 in the second half. Morgann Gardner had 21 points.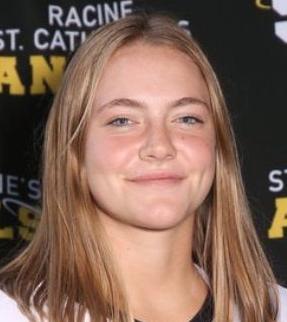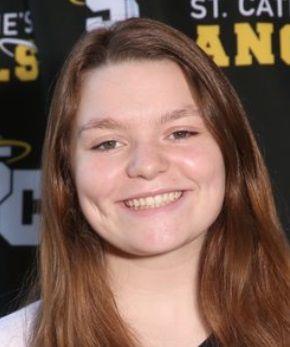 The Angels (0-3) kept the pressure on Lutheran, Shaffer said, and scored 37 points in the second half. Sophie Wentorf and Kate Cafferty each had 10 points in the second half, with Wentorf finishing with a team-high 15 points and Cafferty scoring 14 points. Heavenly Griffin added 10 points, eight in the second half.
"Give them credit — they played us hard," Shaffer said of the Angels. "They gave us some problems and we have to get better on the defensive end.
"Wentorf and Cafferty were posting inside deep on us and that's an area we need to get better at."
CASE 77, TREMPER 39: The Eagles picked up their first conference win of the season in a Southeast Conference game at Kenosha.
Case (2-2, 1-1 SEC) used a strong defensive effort early in the first half to help build a 40-19 lead at halftime.
"Our zone press and man defense was very good tonight and helped us get a lot of easy baskets in transition," Case coach Wally Booker said.
The offense was also very good as four Eagles scored in double figures and also shot 71 percent from the free-throw line.
Ariyah Brooks led four Case players scoring in double figures with 26 points, Bree Jones added 16 points, Sydni Hill had 12 and Huriyyah Ghuari chipped in 10 to lead the Eagles.
UNION GROVE 49, ELKHORN 35: After leading 23-22 at halftime, the Broncos outscored Elkhorn 26-13 in the second half to win a Southern Lakes Conference game at Union Grove and remain unbeaten.

Sydney Ludvigsen, a 5-foot-8 freshman who is averaging 11 points per game, went 5 for 8 from the floor and scored a game-high 13 points. She also grabbed a team-high six rebounds and had three steals.
Also leading the Broncos (4-0, 1-0 SLC) were Angela Slattery, who had nine points and five rebounds, and Megan Barber, who went 4 for 5 from the floor and had nine points, six rebounds and three assists.
"With this being our first home game, we were a little big jittery," Union Grove coach Rob Domagalski said. "We were shooting a little bit hard and long. But we did some real good things. Every girl helped out and we're trying to maintain our winning culture. To get off to this start, I couldn't be more proud."
Two other freshmen played for the Broncos. Ava Domagalski, Rob's daughter, scored six points and Sophia Rampulla added three.
Maddie Ivey led the Elks (2-2, 0-1 SLC) with eight points.
WATERFORD 54, DELAVAN-DARIEN 37: The Wolverines continue their hot start to the season as they defeated the Comets in a Southern Lakes Conference game at Delavan.
Waterford (4-0, 1-0 SLC) continues to play dominating defense to start the season as it held the Comets to 21 percent shooting, which helped build a 30-19 halftime lead.
"Our on-ball pressure was really good and helped us force some turnovers and a lot of contested shots," Waterford coach Dena Brechtl said.
The Wolverines also dominated the glass with 47 rebounds, 18 of those on the offensive glass.
Katie Rohner led the way for the Wolverines with a double-double of 18 points and 10 rebounds.
Sophomore Raelynn Barwick came off the bench and contributed eight points, six rebounds and four blocks.
You have free articles remaining.
FRANKLIN 70, PARK 35: The Panthers stayed close to the Sabers in the first half Friday, but couldn't keep up in the second half of a Southeast Conference game at Park.
Park (1-4, 0-2 SEC) trailed 34-20 at halftime, but couldn't maintain that momentum in the second half against the Sabers (2-3, 2-0).
Park coach Carey Palacios said the Panthers played hard from start to finish, which was reflected on defense. Park held Franklin to 26 of 71 shooting (37%) from the field and 7 of 25 (28%) from 3-point range. The Panthers also forced 25 turnovers, 10 of those on steals.
"I love our girls' effort," Palacios said. "Day in and day out, they go out and hustle."
Offensively, while going just 13 of 60 (22%) from the field, Park shot an efficient 4 of 11 (36%) on 3-point attempts.
Azia Price, coming back from a sprained ankle suffered Tuesday, led the way for the Panthers with a team-high double-double of 12 points and 11 rebounds. Adele Senzig contributed eight points and Alexis Betker had 10 rebounds.
OAK CREEK 77, HORLICK 33: The Rebels did not have much of an answer for the Knights in a Southeast Conference game at Oak Creek.
The Rebels (1-3, 0-2 SEC) could not overcome a poor shooting night on offense and could not stop the Knights' 3-point shooting on defense.
"They're a very good team and they came out ready to go tonight," Horlick coach Ambrial Sanders said. "It was a tough night for us."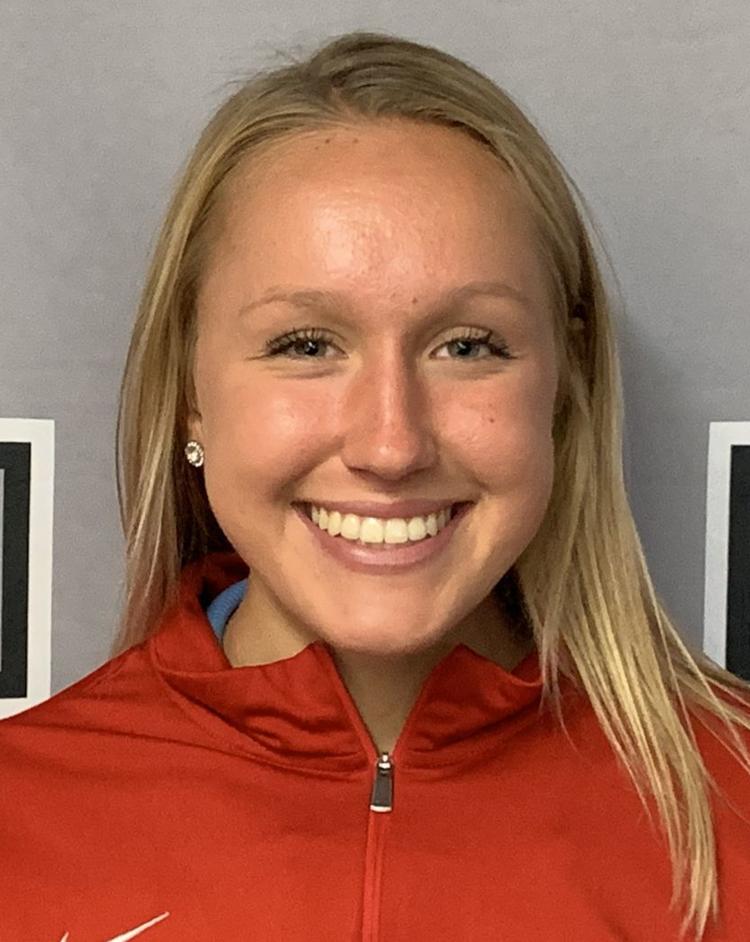 Olivia Pitrof led the Rebels with 10 points and eight rebounds. Alex Cannon added nine points and Vantaya Johnson continued her good work on the boards with 12 rebounds.
BADGER 68, BURLINGTON 46: The Demons held their own against one of the top teams in the Southern Lakes Conference and Cora Anderson had a breakout game for Burlington at Burlington.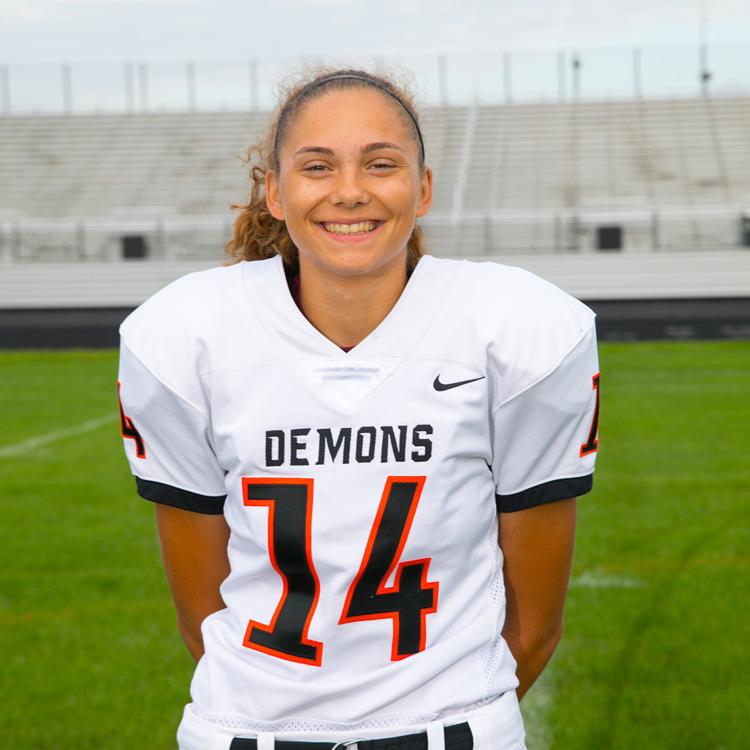 Anderson, a senior, scored 16 points, 13 of them in the first half, but the Demons (1-3, 0-1 SLC), trailed 40-21 at halftime, mostly because Badger's Macie Todd and Ashlyn Welch combined for 29 points.
Anderson cooled off in the second half and Burlington got more balanced scoring, and were outscored just 28-25.
"We knew coming in we would have to play a great game to win," Burlington coach Kyle Foulke said. "Badger is a great team and our goal was to earn some respect and we did that.
"Cora Anderson got going and was a big factor with 16 points. The whole team is starting to play well."
Foulke also commended the efforts of Claire Walby (eight points, six in the second half) and Jordan Krause (seven points).
Todd finished with 25 points and Welch had 21 for Badger (4-1, 1-0).
SHORELAND LUTHERAN 46, CATHOLIC CENTRAL 26: Shooting just 27% from the floor, the Lady Toppers lost their Metro Classic Conference opener at Somers after a 3-0 start to their season.
Catholic Central was within 19-13 at halftime, but was outscored 27-13 in the second half. The Lady Toppers went 10 for 27 from the floor.
"We got some good looks, but we just weren't able to knock them down," Catholic Central coach Joe Spierenburg said. "They rushed us into taking some shots we didn't want to take. So we just have to be a little more patient, which will come with more experience."
Madeline Von Rabenau led Catholic Central with 13 points and Izzy Phillips added nine, but they combined to go 7 for 26 from the floor.
Shoreland, which had lost its first three games following the graduation of Racine native and All-State guard Chelby Koker, went 19 for 44 from the floor. The Lady Pacers were led by 5-foot-10 guard Lauren Heathcock, who scored 18 points. Natalie Brug, a 6-1 center, added nine.
Boys basketball
ST. CATHERINE'S 77, ELKHORN 66: It was a stiff test that the Angels faced to open its season. And after initially struggling, St. Catherine's pulled away from Elkhorn in a nonconference game at Elkhorn.
Tyrese Hunter scored 25 points and Kamari McGee and Jameer Barker added 19 each for the Angels, who started out in a 14-4 hole before tying the score 27-27 at halftime.
"The first four minutes of the second half went back and forth, but then we started to pull away," St. Catherine's coach Nick Bennett said. "We turned the game around when we started to pick up our press and use our quickness."
Elkhorn went 23-4 last season and advanced to the WIAA Division 2 State Tournament semifinals. The Elks had won their first two games this season.
But they had no answer for a deep St. Catherine's team led by Hunter, a junior guard, who went 9 for 21 from the floor and had five rebounds, three assists and three steals to go with his team-high point total.
McGee went 7 for 11 from the floor and added five rebounds, five steals and four assists, and Barker went 7 for 14 with four rebounds, two assists and two steals.
Jordan Johnson led Elkhorn with 28 points.
Racine Lutheran @ St. Cath's GBK-4.jpg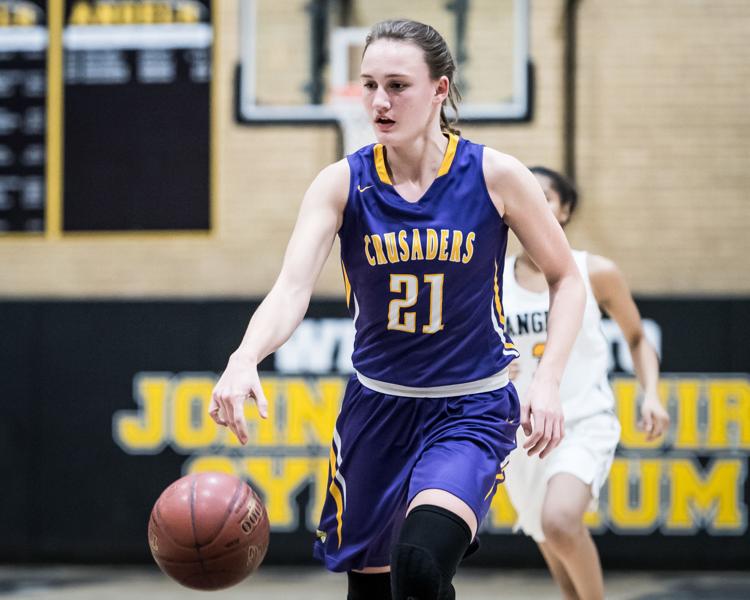 Racine Lutheran @ St. Cath's GBK-1.jpg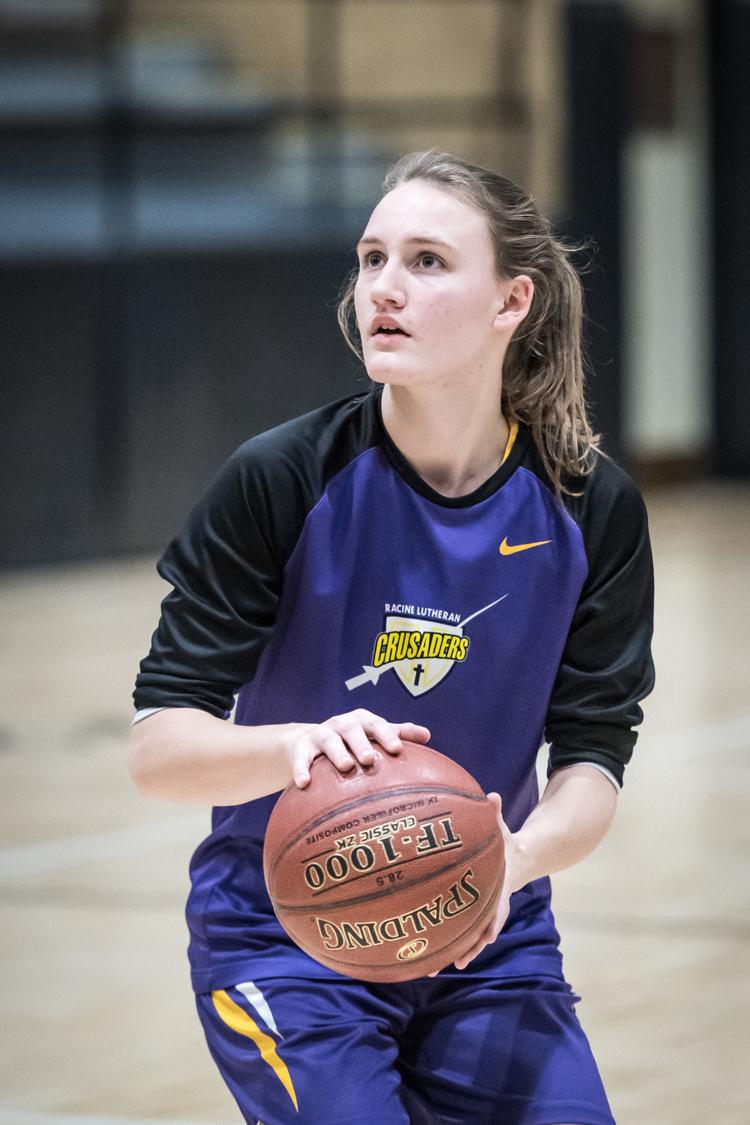 Racine Lutheran @ St. Cath's GBK-2.jpg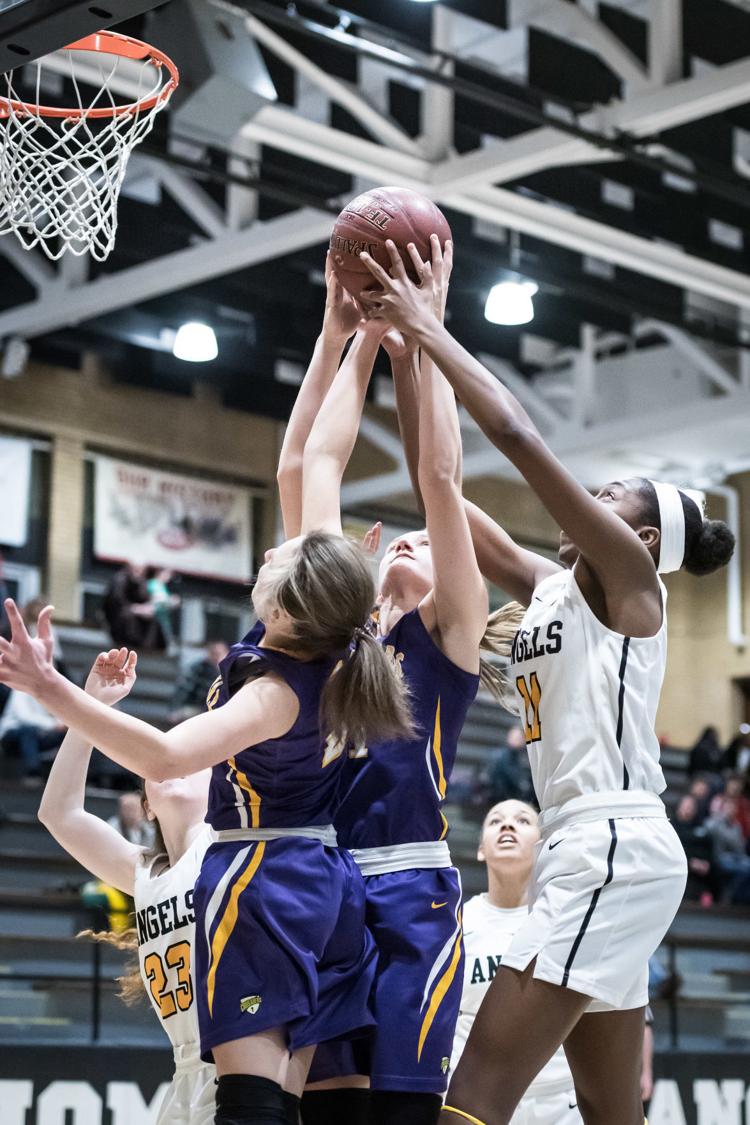 Racine Lutheran @ St. Cath's GBK-3.jpg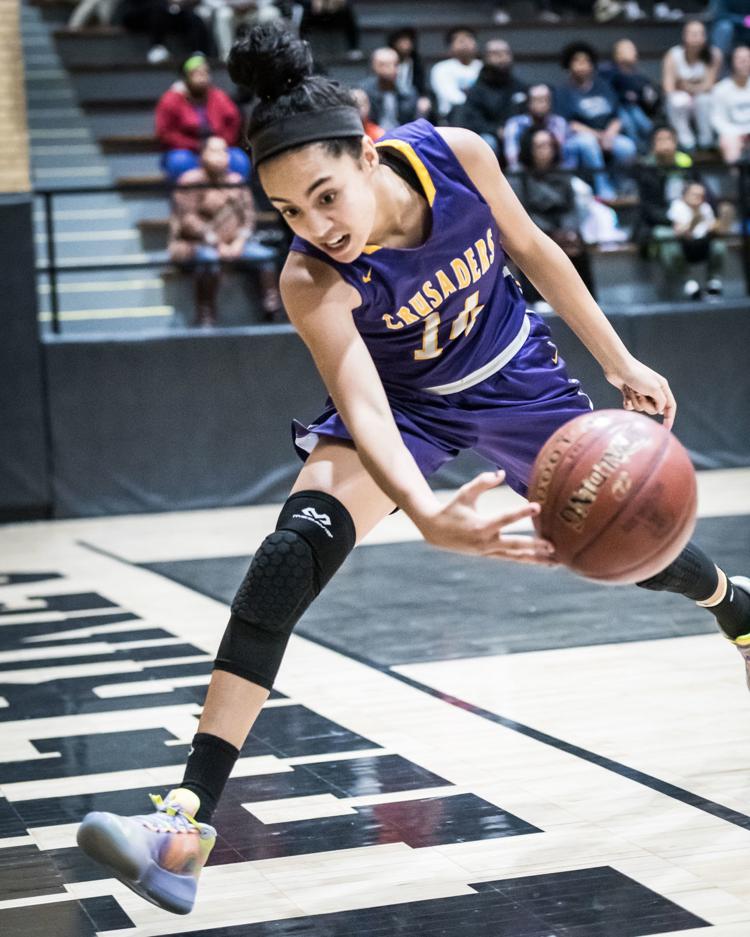 Racine Lutheran @ St. Cath's GBK-5.jpg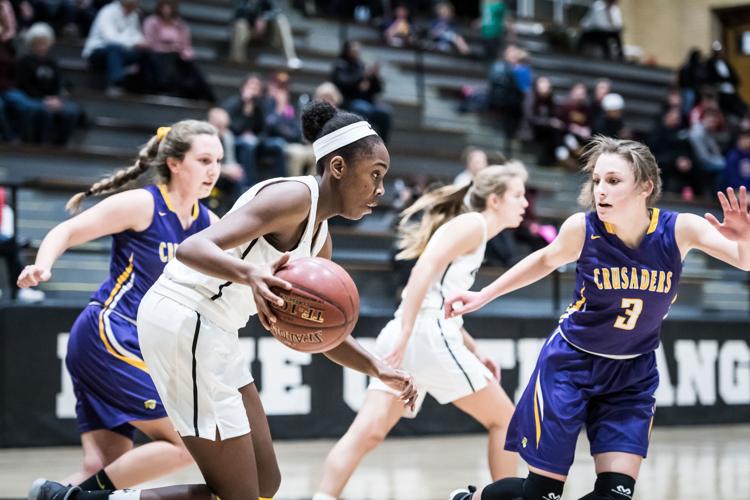 Racine Lutheran @ St. Cath's GBK-6.jpg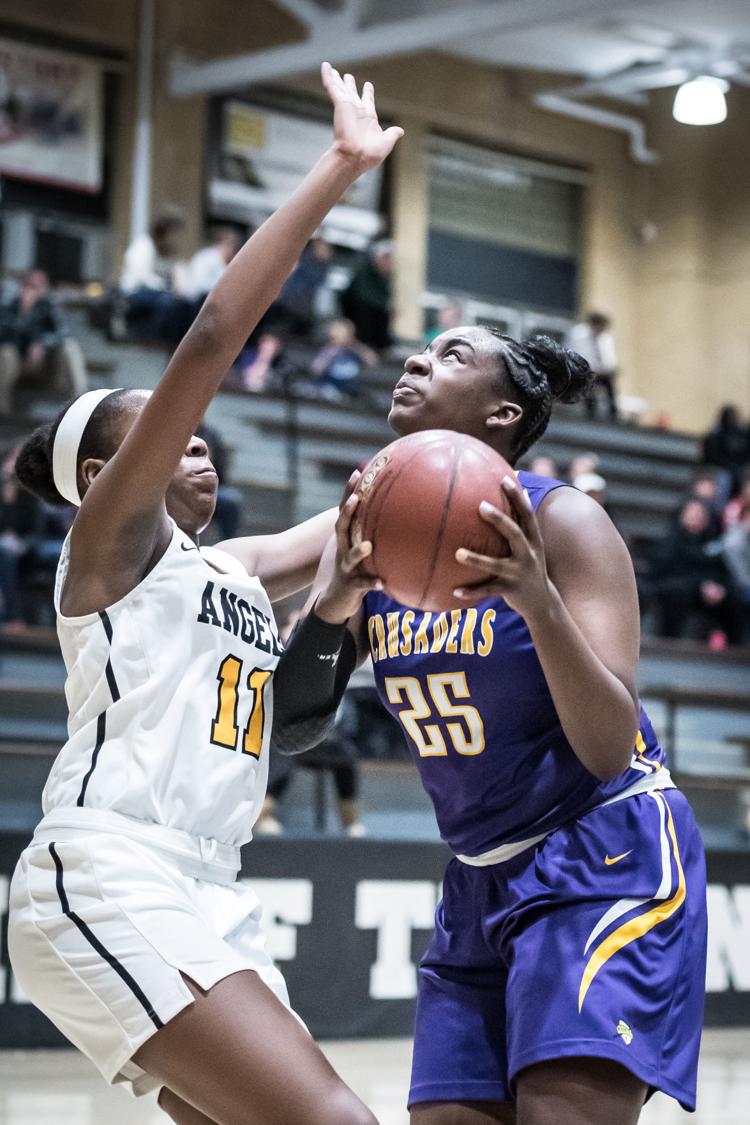 Racine Lutheran @ St. Cath's GBK-7.jpg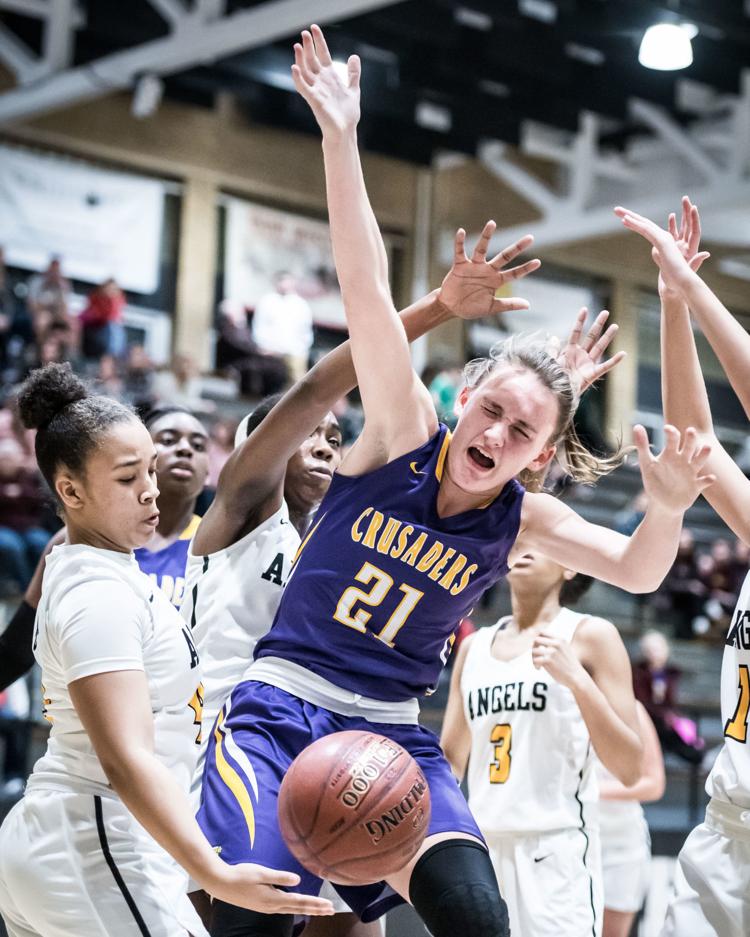 Racine Lutheran @ St. Cath's GBK-8.jpg
Racine Lutheran @ St. Cath's GBK-9.jpg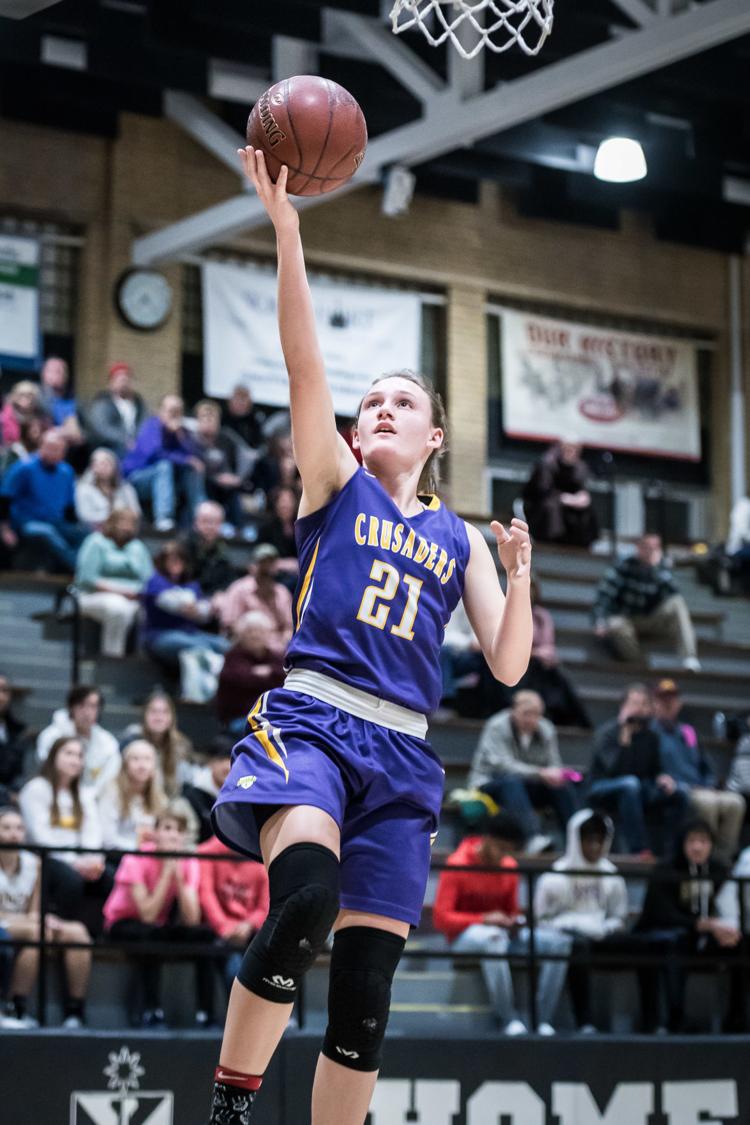 Racine Lutheran @ St. Cath's GBK-10.jpg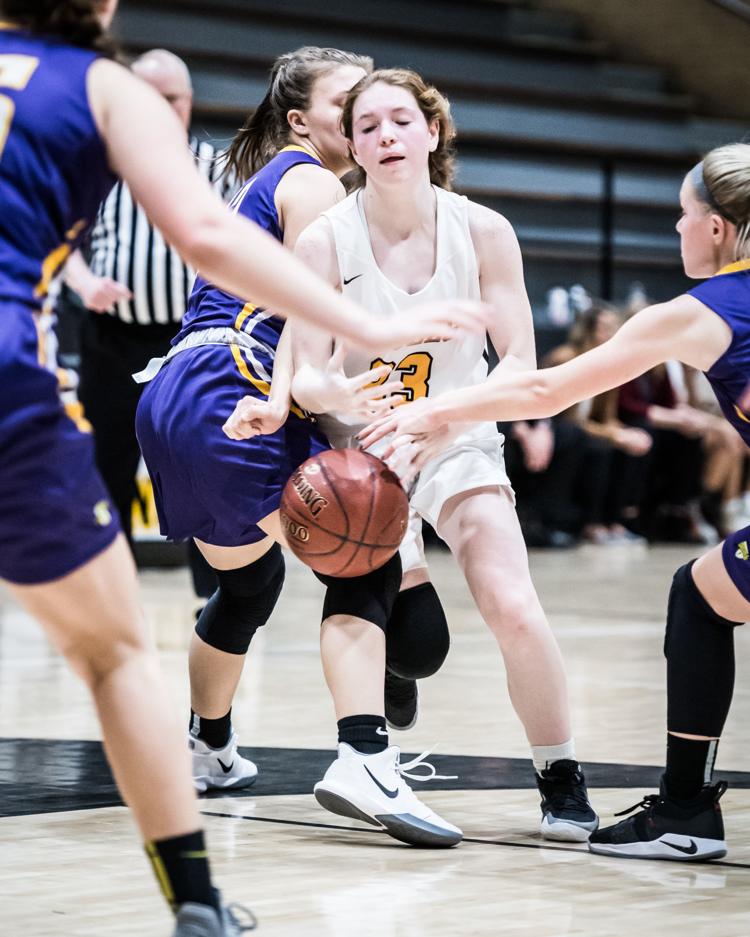 Racine Lutheran @ St. Cath's GBK-11.jpg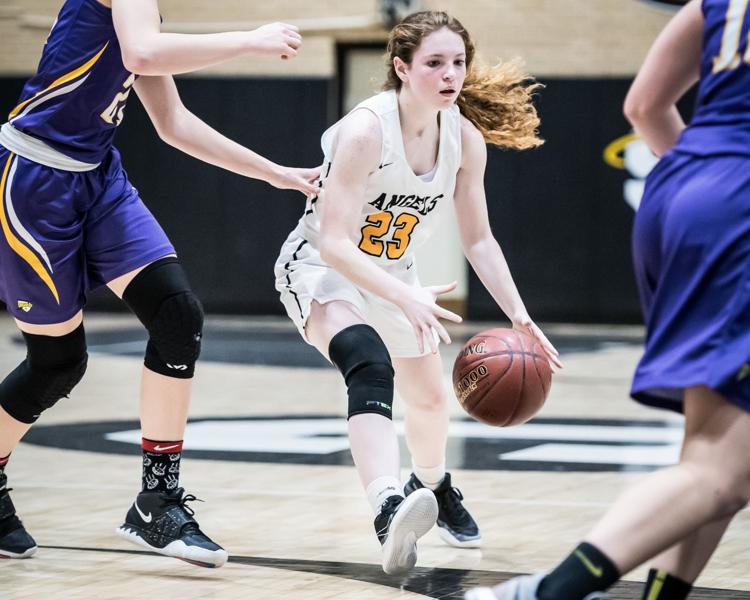 Racine Lutheran @ St. Cath's GBK-12.jpg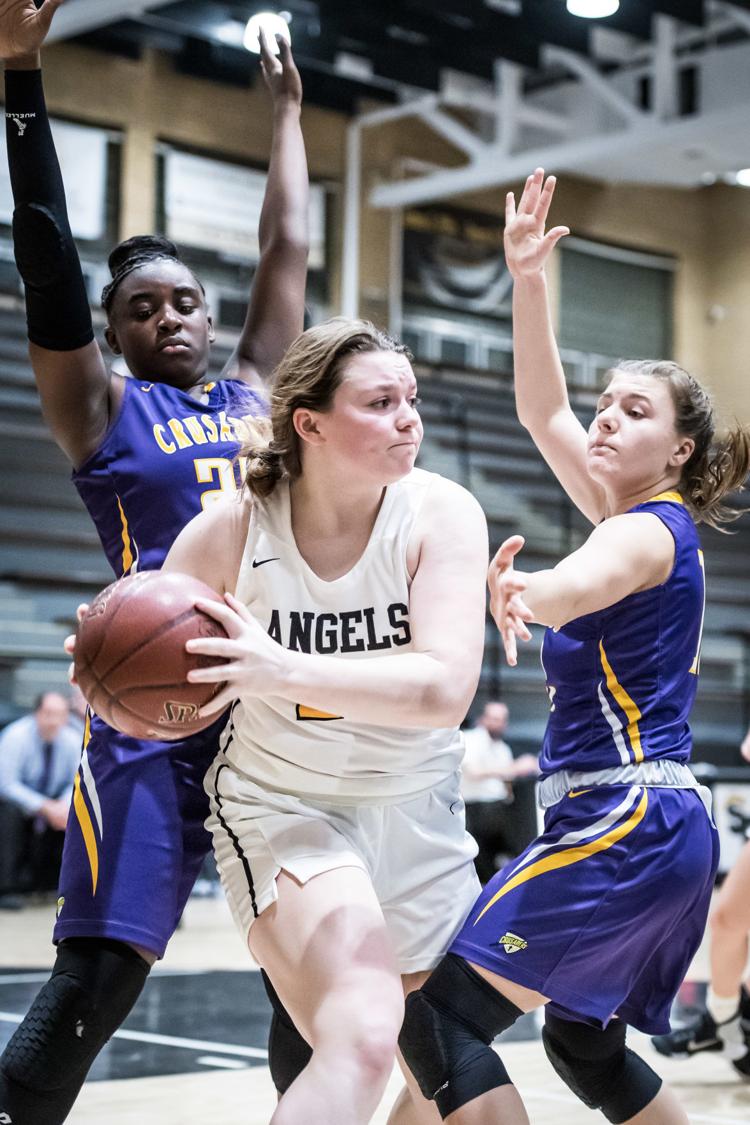 Racine Lutheran @ St. Cath's GBK-13.jpg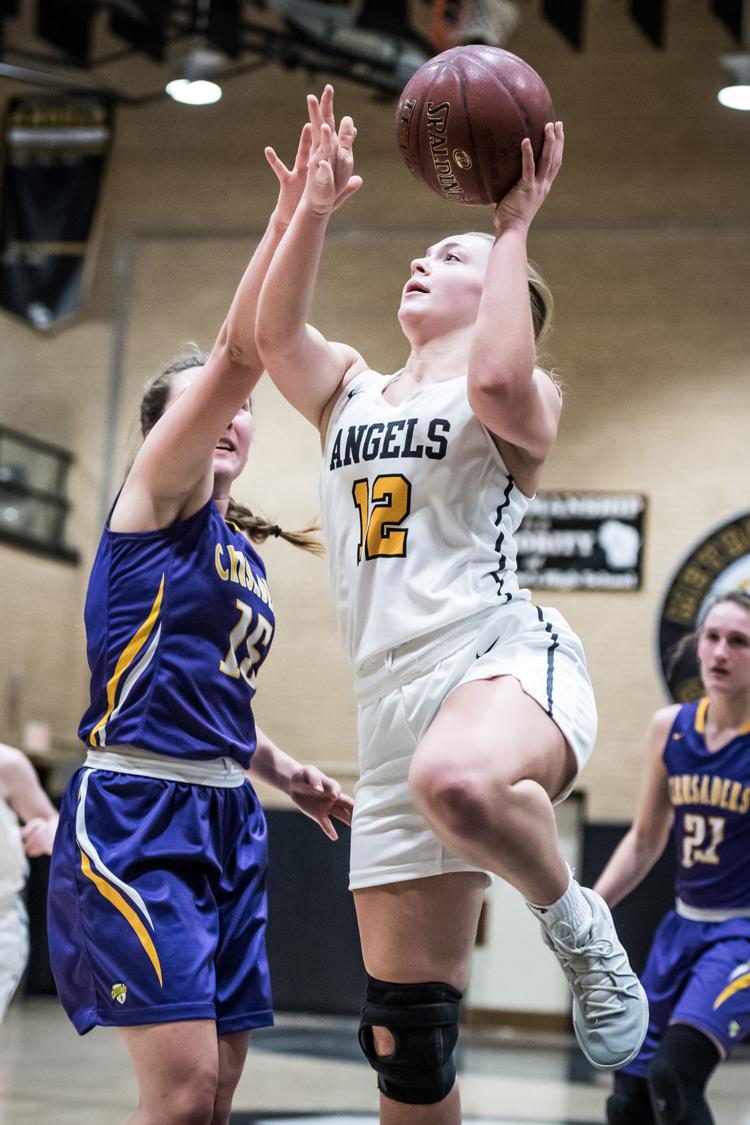 Racine Lutheran @ St. Cath's GBK-14.jpg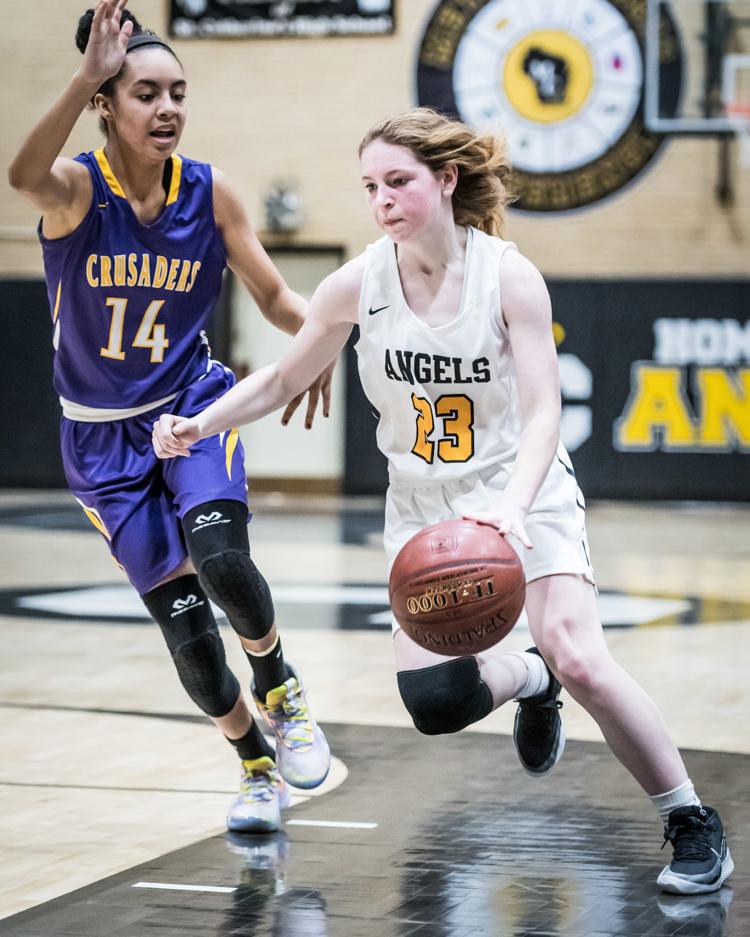 Racine Lutheran @ St. Cath's GBK-15.jpg
Racine Lutheran @ St. Cath's GBK-16.jpg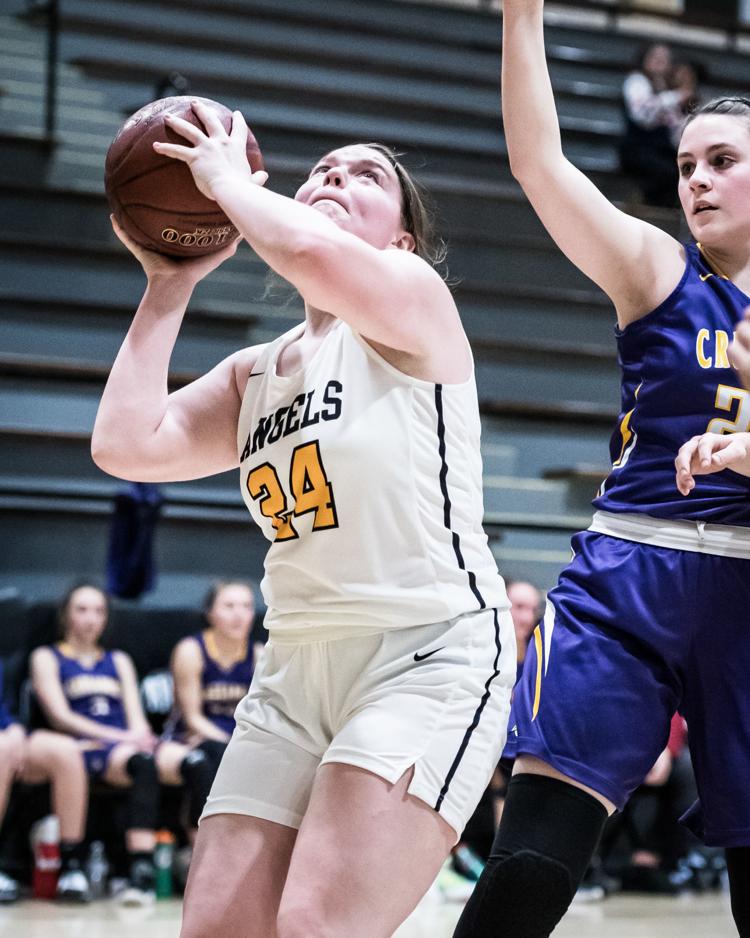 Racine Lutheran @ St. Cath's GBK-17.jpg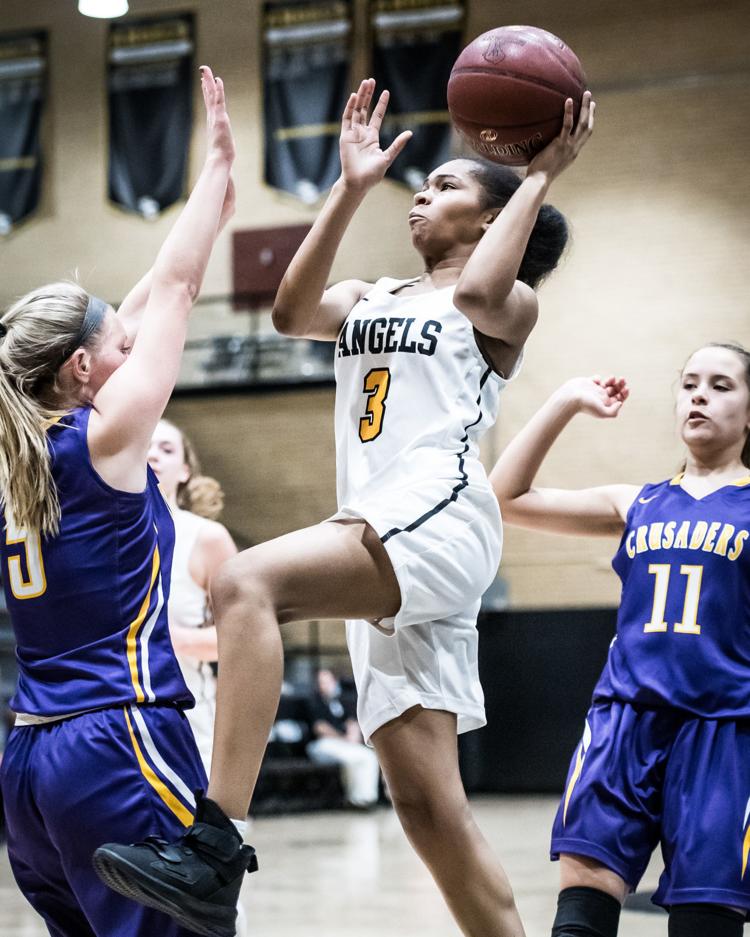 Racine Lutheran @ St. Cath's GBK-18.jpg