Two rich high school boys' basketball traditions.
St. Catherine's won round one on Thursday night.
The Angels claimed early bragging rights in the Metro Classic Conference, using their defense to hold on down the stretch and beat Whitefish Bay Dominican 54-50 in an MCC game at Whitefish Bay.
The game was everything it was billed to be between two of the best teams in the state. The Angels, who improved to 11-0 and 6-0 in the MCC, entered the game ranked No. 1 in Division 3 in the Associated Press state poll, while the Knights (10-1, 6-1) were ranked second in Division 3.
Defense was the theme and was also the biggest reason St. Catherine's was able to pull out the victory. The two teams came into the game averaging a combined 145.2 points per game (75.1 for the Angels, 70.1 for the Knights) and both teams had season-low point totals.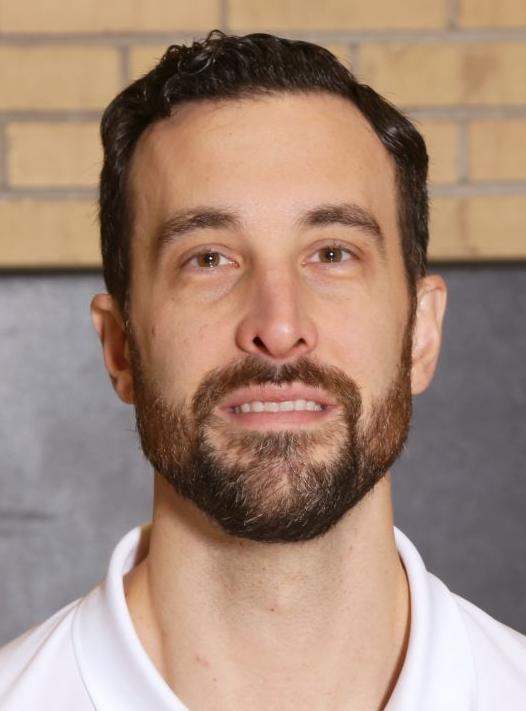 "It was a hard-fought, intense, defensive battle to be sure," Angels coach Nick Bennett said. "The game was definitely slower paced (than usual) — neither team shot well."
The Angels led 27-22 at halftime, then built a 50-38 lead with about five minutes left. After that, it almost went off the rails for St. Catherine's as Dominican rallied to get within two points.
"We took a couple of quick shots and they made a couple of big (3-point baskets)," Bennett said. "We missed a few free throws down the stretch and they capitalized."
Calvin Hunter made two big 3-pointers in the final minutes to help keep the Knights at bay and Bennett cited one key defensive play.
With about 30 seconds left, Isaiah Dodd, better known for his football prowess, took a charge in the lane to draw a foul and give the ball back to the Angels, who were able to run out the clock.
"We didn't have great execution, but we made some great defensive stops that were pretty big," Bennett said. "The guys were excited and they played with a lot of heart.
"If you can win at Dominican, you feel pretty good. They really have a lot of talent."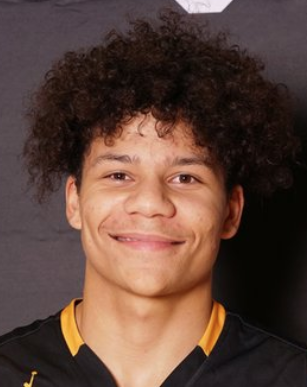 St. Catherine's had balanced scoring, with four players in double figures. Jameer Barker had 12 points, Kamari McGee (eight in the second half) and Tyrese Hunter each had 11 points and Elijah Lambert had 10.
Ben Jelacic had 14 points to lead the Knights, but was held to just three in the second half. Delone Austin had 13 points and Alex Antetokounmpo added 11 (three 3-pointers).
Wrestling
BURLINGTON 45, WATERFORD 21: The Demons won the last seven matches to finish off the Wolverines in a Southern Lakes Conference dual meet Thursday at Waterford.
Burlington (5-0 SLC) and Waterford split the first six matches and the Wolverines' Joshua Cherba pinned Owen Schenkenberg at 138 pounds to put Waterford ahead 21-15 at the halfway mark.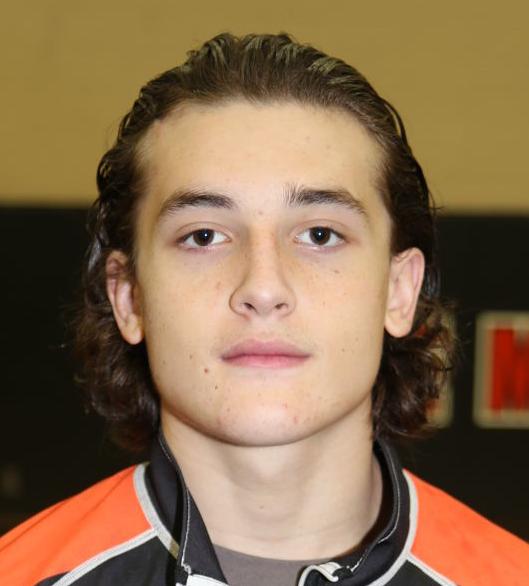 After that, it was all Demons. Max Ehlen (145) and Cody Welker (152) started the run with decisions, then Ben Kumprey (160) won on a technical fall, Jake Skrundz (170) won a major decision and Qwade Gehring (182) won a decision. Zeke Tiedt (220) finished off the meet with a pin.
You have free articles remaining.
"We had some tough losses to start the meet but really bounced back midway through and controlled the meet the rest of the way," Burlington coach Jade Gribble said.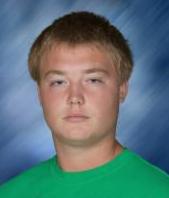 Gavin Morawetz (285) and Lucas Johnson (106) started the meet with pins for Waterford and Hudson Halter (113) followed with a decision.
"I thought we wrestled really well tonight despite some guys being out," Waterford coach Tom Fitzpatrick said. "I was really proud of how the boys stepped up tonight."
One notable absence for Waterford was state champion Hayden Halter, who was ill.
UNION GROVE 63, WESTOSHA CENTRAL 18: The Broncos dominated the Falcons in a Southern Lakes Conference dual meet at Paddock Lake.
Union Grove (4-1 SLC) won 11 of 14 matches, five on pins.
"It was a great team win for us and I am very proud how the boys competed and came out ready to go," Union Grove coach Andy Weis said.
Gianni Scacco at 170 got the Broncos night started at 170 pounds as he beat Jacob Seward 8-6.
Luke Peterson (106) made quick work of David Mauer, picking up a pin in just 17 seconds at 106.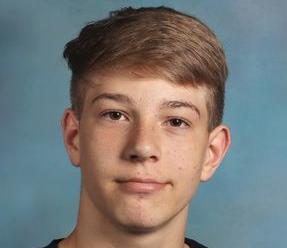 Cooper Willis, ranked third at 120 in Division 1 in the Wisconsin Wrestling Online coaches poll, pinned Evan Beth in 52 seconds.
KENOSHA BRADFORD 47, CASE 33: The Eagles lost in a back-and-forth Southeast Conference dual meet Thursday at Kenosha.
Kenneth Leon got things started for Case (7-12, 1-4 SEC) at 120 pounds with a 9-5 decision over Emilio Jaimes.
Michael Meier (152) got his first victory at the varsity level, pinning Gavin Seidl in 3:48, and Cristian Servantez (170) pinned Terry Walters in 2:22 to continue his strong season, earning his 15th victory and 11th by pin.
Brian Luna (220) had the quickest pin of the night for the Eagles, defeating Lewis Pruitt in 51 seconds.
KENOSHA INDIAN TRAIL 54, HORLICK 27: The Rebels couldn't overcome seven forfeits in a Southeast Conference dual meet Thursday at Horlick.
Horlick (7-19, 0-5 SEC) won five of the seven contested matches, beginning at 113 pounds, where Alex Opichka pinned Thalia Sullivan in 2:19. Demarion McCray (126), Donta Roberts (132) and Joe Lynch (160) all won on first-period pins and Javae Migdal (120) beat Isaac Harmening 10-9.
"We're winning more than we're losing," said Rebels coach Jerry Kupper, whose team was missing a few wrestlers because of injury or illness. "They've been consistent and they're continually improving."
OAK CREEK 46, PARK 20: The Panthers were able to win just four matches in a Southeast Conference dual meet Thursday at Oak Creek.
Marcos Valadez got the night started at 285 pounds for Park with a 3-1 decision over Sebastian Brodowski.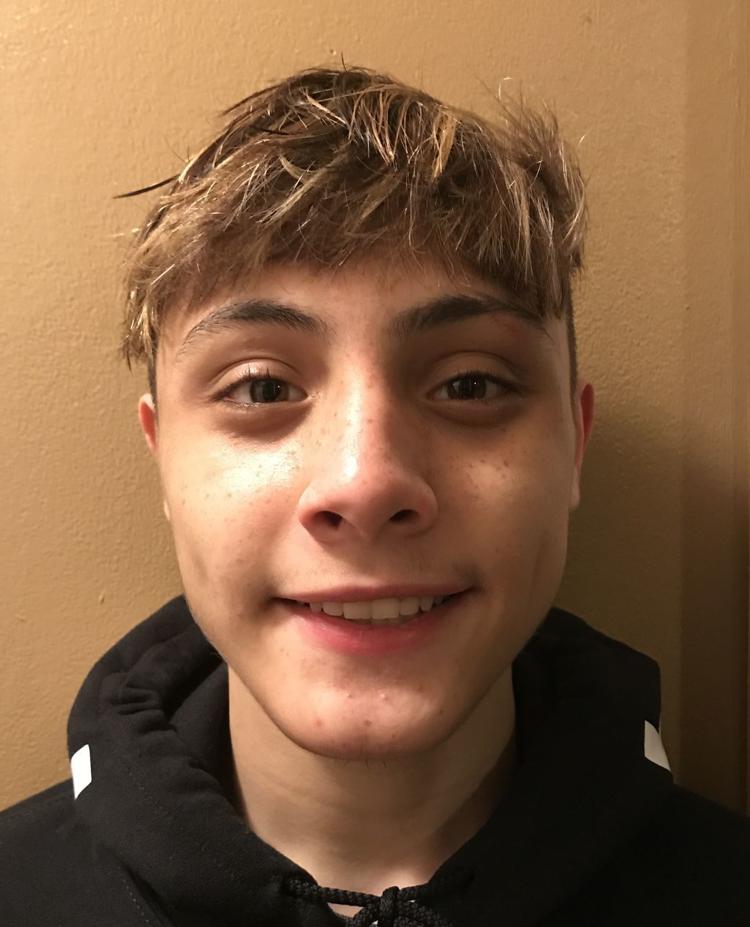 Joseph Mendoza (126) got the second victory for the Panthers, dominating the match, coach Jon Burdick said, in a 15-0 win by technical fall over Brady Schmidt in 4:21. Dartrell Joshua (145) had the only pin for Park, beating Tyler Holz in 1:12.
The Panthers lost four matches by one point, including a 2-1 loss on a tiebreaker involving Jarrel Campbell at 220 and a 9-8 overtime loss involving Ethan Wojciechowski at 152.