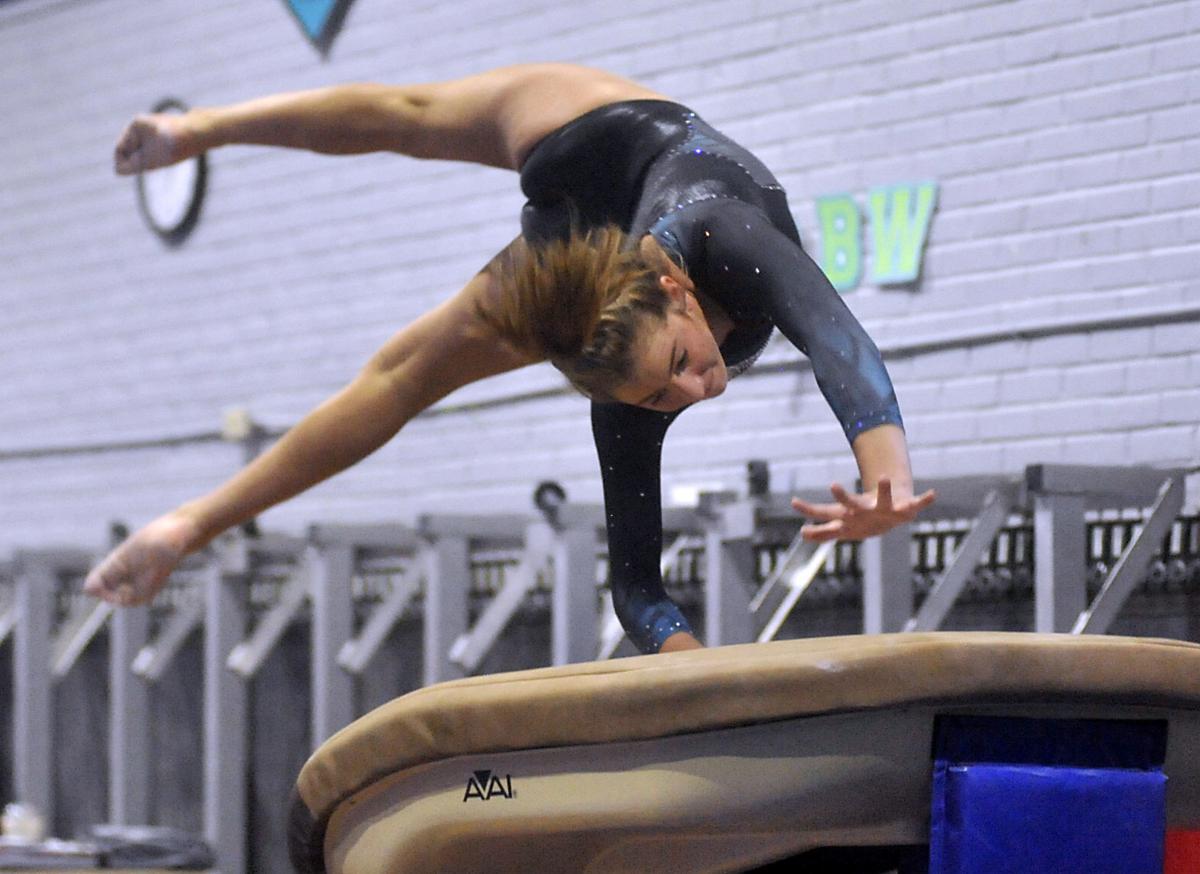 The Racine Lutheran High School girls basketball team came together at the right time on the road Tuesday.
The Crusaders rallied from a nine-point deficit midway through the second half behind Caroline Strande and a renewed defensive effort for a 71-70 victory over Dominican in a Metro Classic Conference game at Whitefish Bay.
The victory kept Lutheran (5-0 MCC), ranked fourth in Division 4 in the Associated Press state girls poll, unbeaten at 11-0.
The game was tied 31-31 at halftime, but Crusaders coach Steve Shaffer didn't feel his team was playing together like it should in the second half. With Lutheran trailing by nine points, he called a time out with just around six minutes left to get his players on the same page.
"I told them to relax and told them we had to start playing together," Shaffer said. "It was a physical game and while we were pressing most of the night, we weren't playing together. They weren't making the extra pass or making the extra read."
After that, the Crusaders started coming back. With Lutheran down by one point, Strande came off a screen and made a shot from the wing to put Lutheran up 70-69.
On the next possession for the Knights (5-4, 4-2), Megan Lichter made a key defensive play, deflecting a pass that was chased down by Strande, who was fouled with about 20 seconds left. She one of the two free throws for a 71-69 lead.
Dominican came down the floor for a last shot and the ball got deflected back to midcourt. In the ensuing scramble, Strande was called for a pushing foul and Olivia Mlada went to the line for the Knights. She missed the first foul shot, but made the second.
With about 12 seconds left, Lutheran brought the ball downcourt and Shaffer said the Knights didn't even attempt to foul anyone before the clock ran out.
Strande finished with 38 points and Morgann Gardner had 11 points (7 of 7 at the free-throw line) before fouling out. Mya Seitz also had 11 points, a career high.
"She gave us great minutes and hit some clutch shots," Shaffer said of Seitz.
Shaffer also said Nevaiah Bell-Tenner (nine points) "made some nice shots in the first half."
Iyanna Simmons led four players in double figures for Dominican with 21 points.
Lutheran has another test Friday when it plays Greendale Martin Luther (6-0 MCC), which is a half-game ahead of the Crusaders in the conference.
OAK CREEK 38, PARK 35: The Panthers nearly pulled off the upset of the year, but the Knights made a 3-point basket at the buzzer for a Southeast Conference victory at Park.
The game was tied at 35-35 when senior Adele Senzig made a 3-pointer for Park (6-8, 2-5 SEC) to tie the game at 35-35 with four seconds left.
On the ensuing inbounds play, the Knights threw the ball to half court and Park defended it well, coach Carey Palacios said, but the ball got knocked loose and ended up in the hands of Oak Creek's Sarah Kasar, who made a shot from just beyond the arc at the buzzer.
"We had the perfect defense called," Palacios said. "We had two girls with their hands on the ball. I was about to call time out, but the ball got tipped to their leading scorer."
Oak Creek extended its SEC winning streak to 105 games.
Despite the finish, Palacios was never more pleased about a loss.
"This was a win for us," Palacios said. "We went from probably the worst 20-point win I've ever had (59-37 over Cudahy Monday) to the best loss I've ever had.
"That's a credit to the girls — we were put in a position to knock off a juggernaut, but the ball got tipped the wrong way."
After trailing 18-8 at halftime, the Panthers outscored Oak Creek (8-4, 7-0) 27-20 in the second half.
Leading the offensive charge was Azia Price, who missed Monday's game, but came back Tuesday and scored 11 of her 12 points in the second half. Adele Senzig also stepped up, making a pair of 3-pointers, including the game-tying shot, and scoring eight in the second half.
Defensively, Park held two starters to zero points and two starters to single digits. Kasar finished with 17 points.
Nevaeh Russo had just two points, but grabbed seven rebounds as the Panthers outrebounded Oak Creek 28-24. Price also had four steals and two assists.
ST. CATHERINE'S 46, PRAIRIE 36: The Angels earned their first victory of the season by beating Prairie in a Metro Classic Conference game Tuesday at Prairie.
St. Catherine's (1-8, 1-5 MCC) had a 26-22 lead at halftime before taking the game over in the second half. The Angels picked up the defensive pressure and held the Hawks (0-11, 0-6) to just 14 points over the final 18 minutes.
"I think our press made a little difference in the second half," Angels coach Jeff Tarkowski said,
The Angels won the rebounding battle as well as they had 15 offensive rebounds and had a 30-18 overall advantage over the Hawks. Those extra opportunities led to 12 second-chance points for St. Catherine's.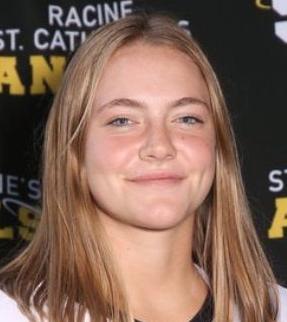 Sophie Wentorf led the way for the Angels, who played without leading scorer Kennedee Clark, who is out with an injury. Wentorf had a team-high 16 points and grabbed seven rebounds, and Anne Marie Letsch had 12 points and led the team with four steals. Heavenly Griffin had eight points (6 of 6 free throws).
Andrea Palmen led Prairie with 16 points and also went 6 of 6 at the line. Kate McPhee added 12 points and a team-high five rebounds.
"I thought Kate McPhee played hard and made shots for us when we needed them," Hawks coach Alan Mills said.
You have free articles remaining.
Boys basketball
CASE 72, FRANKLIN 62: A strong first half for the Eagles was the difference in their Southeast Conference victory Tuesday at Case.
Case (7-3, 5-2 SEC) got out to a 46-27 lead at halftime with great play at both ends of the floor, Case coach Jacob Berce said. With Franklin (6-7, 3-4) playing a 2-3 zone, the Eagles got easy looks on offense by passing the ball effectively, Berce said.
JayVian Farr, Nick Fugiasco and Sentreal Gilliam spearheaded the Eagles defensive effort, Berce said, and turned multiple turnovers into points when Case played in their press defense.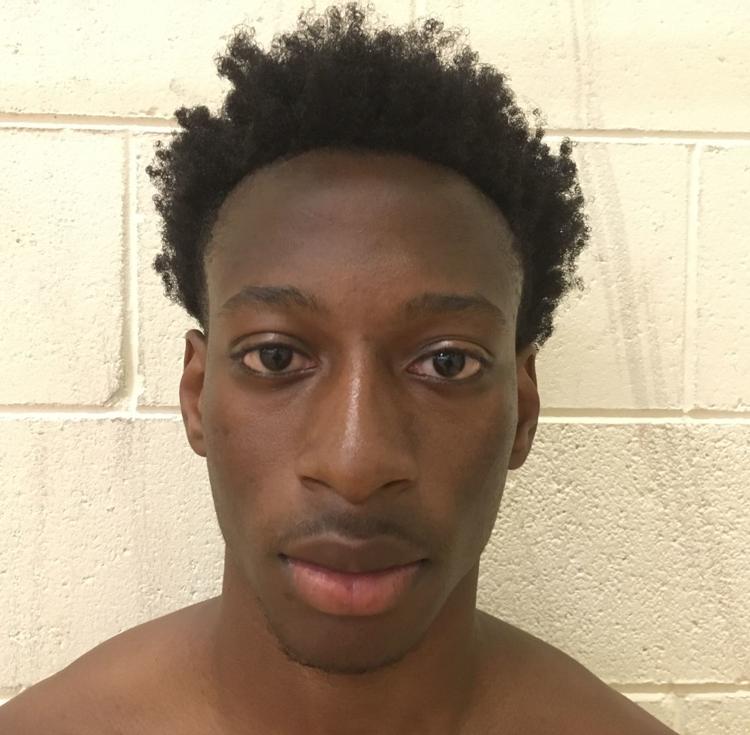 Jay Jay Rankins-James led the Eagles with 21 points — 19 in the first half — and added eight rebounds. Amari Jenkins had a double-double with 13 points and a team-high 10 rebounds, and JaKobe Thompkins (12) and Fugiasco (10) also scored in double figures.
Carter Capstran, a 6-foot-6 junior forward, led the Sabers with 30 points (9 of 9 free throws).
UNION GROVE 58, WHITEWATER 48: Sam Rampulla had 18 points as the Broncos won a nonconference game Tuesday at Whitewater.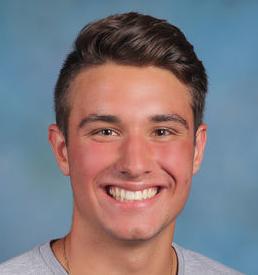 Rampulla scored 15 of his points in the second half to help Union Grove (4-5) extend its 23-18 halftime lead over the Whippets (4-5).
Rampulla also had eight rebounds and was a key cog down low defensively, Union Grove coach Dave Pettit said.
Kaden Pfeffer and Noah Hilarides each scored in double figures for the Broncos with 11 and 10 points, respectively. Pfeffer and Hayden Domagalski each made three 3-point baskets to help give the offense a boost.
MUKWONAGO 46, BURLINGTON 45: A comeback bid fell just short for the Demons, who were trailing 23-19 at halftime, in a nonconference loss Tuesday at Mukwonago.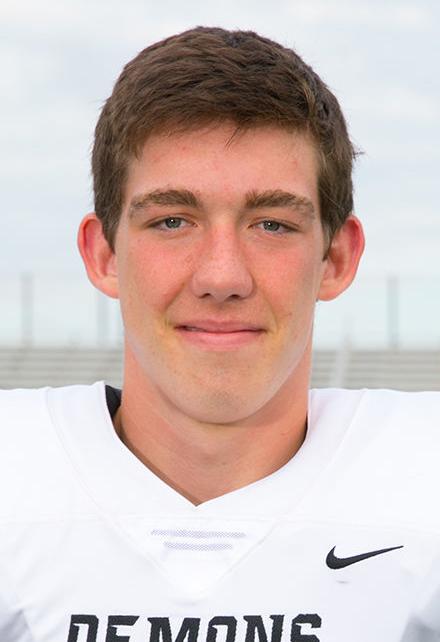 Dylan Runkel led the charge for the Demons (4-7) with 20 points, with Joey Berezowitz scoring seven and Dylan Minnich and Ryan Koeppen scoring six each.
Garrett Gillette had 16 points for the Indians (6-5) and Ryan Genrich had 13.
WHITEFISH BAY DOMINICAN 69, RACINE LUTHERAN 48: After keeping within striking distance (33-26) at halftime, the Crusaders couldn't slow down an offensive barrage by the Knights in the second half of a Metro Classic Conference game Tuesday at Lutheran.
"We did a really nice job of taking care of the ball and making our shots in the first half, but they came out strong in the second half against us," Lutheran coach Jeff Christensen said. "We tried our best to compete, but they're a really good team that has length and can shoot."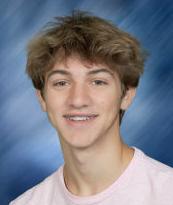 Jackson Woodward led the Crusaders (4-4, 2-3 MCC) with 15 points and David Voss was perfect from the field, 4 for 4 (3 for 3 from 3-point range) and had 11 points. Brady Wilks had eight points and five steals, and Nathan Zawicki had six points and eight rebounds.
"Voss played a great game for us," Christensen said. "He took care of the ball really well and did a good job of working the outside."
The Knights (10-0, 6-0) got 20 points from Delone Austin and 18 from Jamari Magee. Alex Antetokounmpo had 12 points and seven rebounds.
Boys swimming
CASE 89, KENOSHA BRADFORD 81: Tim Riegelman and Joe Skantz each had three victories for the Eagles in a Southeast Conference victory Tuesday at Kenosha.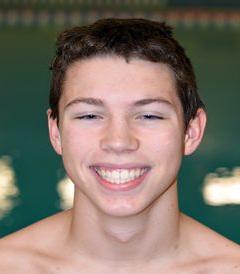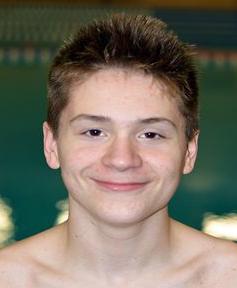 Riegelman had wins in the 500-yard freestyle (6:05.67) and the 100 breaststroke (1:13.10), Skantz had wins in the 50 freestyle (season best 22.87 seconds) and the 100 butterfly (58.85) and both were part of the winning 200 medley relay with Bryce Helland and Will Arnold (1:56.56).
Case also got a victory from diver Azaan McCray (263.75 points).
OAK CREEK 139, PARK 42: The Panthers had one victory and three second-place finishes in a Southeast Conference loss Tuesday at Park.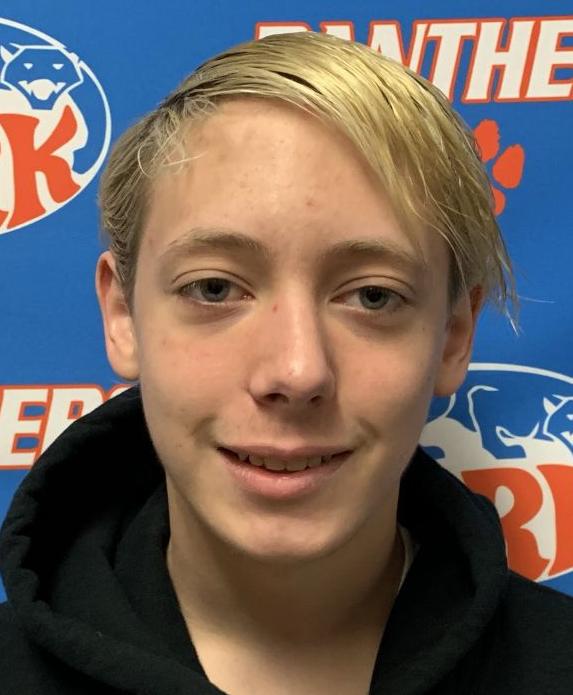 Josh Abel had the only first-place finish for Park, winning 200-yard freestyle in 1.57.41. Abel also was second in the 100 freestyle (55.66) and as a member of the 200 freestyle relay (1.56.52) and the 400 freestyle relay (3.59.96). Christian Henken was also a member of both relays.
KENOSHA INDIAN TRAIL 143, HORLICK 30: The Rebels had two second-place finishes in a Southeast Conference loss Tuesday at Horlick.
The seconds came in the 200-yard freestyle relay with Eric Herrmann, Alex Garbo, Joe Abel and Austin Lentz (1:50.75) and the 400 freestyle relay with Evan Lock, Abel, Lentz and Ben Adams (4:07.43).
Gymnastics
JEFFERSON TRIANGULAR: Union Grove/Wilmot/Williams Bay won each event and took the top three in the all-around in a three-team Southern Lakes Conference meet at Karcher Middle School in Burlington.
Union Grove/Wilmot/Williams Bay totaled 138.65 points, Burlington/Badger had 125.35 and Jefferson had 117.3.
Annie Murphy of Union Grove/Wilmot/Williams Bay won the vault (8.95), uneven bars (9.575) and the all-around (36.45). Also for Union Grove/Wilmot/Williams Bay, Jadyn Pye won the floor exercise (9.55) and was second in the vault, bars and all-around, and Malia Bronson won the balance beam (9.45) and was third in all-around.
Lauren Milligan had the best finish for Burlington/Badger, taking second on beam (8.8).