Sure, impressive passes and plenty of exciting goals were on display when the high school girls soccer teams from Park and Case met in a WIAA Division 1 regional Tuesday afternoon.
But the true reason why Park prevailed in a 4-3 overtime thriller at Pritchard Park cannot be directly shown in a highlight reel or summarized in a scorebook.
According to Panthers coach Matt Maletis, the secret to his team's success was much more abstract than that.
"The girls' hearts and how hard they played was the real story tonight," Maletis said. "I want to mention every single one of their names and say what each player did well, but it was truly all about heart. I'm so incredibly proud of them."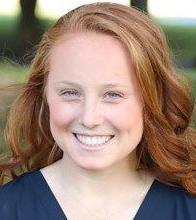 Park (9-5) struck first when Kiley Skenandore scored off an assist from Izzy Wentorf within the game's initial three minutes of play. In the 20th minute, Case tied the score. Two minutes later, Alexis Betker found the back of the net off an assist from Skenandore and Park had a 2-1 lead at halftime.
"Even though we had a lead, it was a hot one out there and we lost our edge in the second half," Maletis said. "The girls got tired, understandably. It was one of the most hot and humid days we've had to play on."
Park took a 3-1 lead in the 46th minute on a goal from Betker off an assist by Mikayla Smith. But Case responded with two goals to force overtime.
"Veronica Maldonado, our goalkeeper, made two incredible saves during regulation and also gave up some that I know she wants back," Maletis said. "I needed fresh legs in the midfield, so we put her on the field in overtime and she made a huge difference for us."
In the 98th minute, Maldonado sent a pass to Betker, who took the ball and scored her third goal of the afternoon.
"Eight girls played 110 minutes for me tonight," Maletis said. "I could tell their legs were gone, but it was all about heart towards the end and it really showed."
The Panthers face Bradford/Reuther on Saturday at 1 p.m. in the regional final at Bradford.
UNION GROVE 10, WISCONSIN LUTHERAN 0: Paige Cotton had three goals and three assists to lead the Broncos in a WIAA Division 2 regional semifinal match at Union Grove.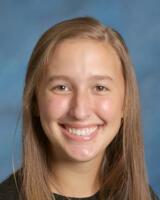 Elizabeth Spang kicked things off for the Broncos with an assisted goal from Lexi Pettit in the fourth minute. Adrianna Rodriquez scored on an assisted goal from Cotton in the 10th minute before Pettit scored back-to-back goals within 30 seconds of each other in the 13th minute.
Cotton assisted Julia James in the 18th minute before scoring her first goal. She then scored in the 43rd minute on an assist from Addy Kemper to give the Broncos a 6-0 lead going into halftime.
Charli Sutherland scored on a penalty kick in the 49th minute. Cotton then scored her two final goals of the contest, going unassisted in the 54th minute before being assisted by Pettit in the 55th minute.
"I thought we did a really nice job on midfield keeping the ball so we were really able to stay in their end and just press them," Union Grove coach Sean Jung said. "Julia and Paige up top are very very difficult to contain for anybody and they spent a lot of energy trying to contain those two girls."
In goal for Union Grove (9-2-1), Makayla Mackiewicz earned her seventh shutout of the season with one save.
ELKHORN 4, BURLINGTON 1: Chloe Uhlenhake pulled the Demons to within 3-1 with a penalty kick at the 60th minute at Elkhorn, but they could get no closer and saw their season end in this regional.
About 10 minutes after Uhlenhake's goal, Burlington leading scorer Aleah Reesman was lost with an injury.
"That really blunted our attack," said Burlington coach Joel Molitor, whose team finished 4-7-2.
Victoria Van Dam, Molitor said, "played almost every position for us."
INDIAN TRAIL 6, HORLICK 0: The Rebels' season ended with this WIAA Division 1 regional loss in Kenosha.
The Rebels finished 1-10.
Baseball
UNION GROVE 3, ELKHORN 1: After a slow start on offense, the Broncos came back to beat the Elks on the road and remain undefeated in the Southern Lakes Conference.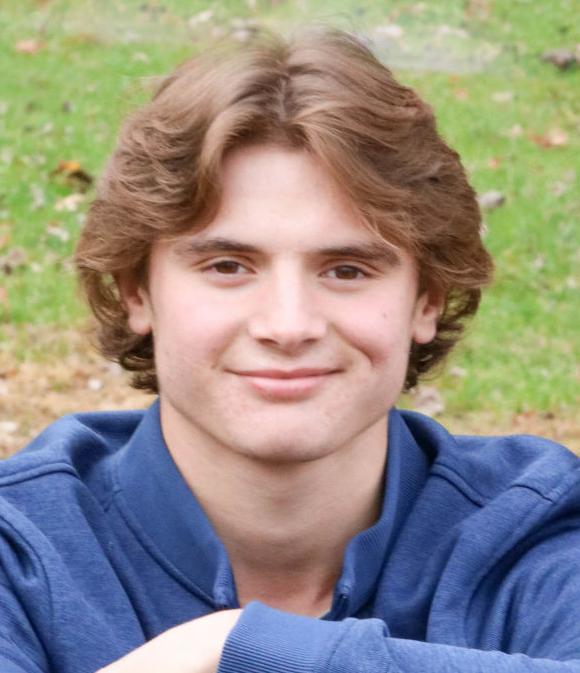 With the Broncos trailing 1-0 to start the top of the sixth inning, Brady Katterhagen drove in a run to tie the score. A couple of batters later, Nate Williams scored on a wild pitch to give Union Grove a 2-1 advantage.
In the seventh inning, Taylor Brauer scored off an error to give the Broncos an insurance run.
The pitching was strong for both teams. For Union Grove (21-3, 13-0 SLC), Kaden Pfeffer allowed one run on four hits over 6⅔ innings and struck out 10. Noah France threw one-third of an inning in relief and earned the save.
Austin Bestul took the loss for Elkhorn (7-12 overall, 5-8 SLC).
BRADFORD/REUTHER 5, HORLICK 3: The Red Devils took the lead in the top of the second inning and held off a late rally in a Southeast Conference game at Horlick Field.
In the first inning, Dom LaCanne singled and drove in teammate TJ Williams to give Horlick (6-15, 6-13 SEC) a 1-0 lead. But Bradford (5-18 overall, 5-14 SEC) scored four runs in the top of the second inning.
Joe Prudhom and and Caden Burbey each drove in a run in the seventh inning to pull Horlick to within 5-2.
FRANKLIN 15, CASE 4: The Eagles committed six errors in their loss to the Sabers in a Southeast Conference game at Case.
Nolan Hodgins and Seth Schufelt each went 2 for 3 with an RBI for Case (4-17, 4-15 SEC). Austin Sigrist had one hit and one RBI. Jax Calverley had one hit and scored one run.
KETTLE MORAINE 14, BURLINGTON 5: The Demons were held to four hits in this nonconference game at Burlington.
Burlington (17-8) was led by Johnny Brau, who went 1 for 2 with two RBIs. Kale Dietz went 2 for 3 with one RBI and Eli Solofra had one hit.
WILMOT 16, WATERFORD 5: The Wolverines gave up 12 hits and committed five errors in their Southern Lakes Conference loss at Wilmot.
Waterford (11-7, 7-6 SLC) was led by Calvin Hancock with a team-high two RBI. Alex Clarksen went 1 for 2 with one RBI and also drew a walk. Gavin Roanhouse went 2 for 3 with a run. Garret Kay, Brock Malecki and Trevor Hancock each had one hit.
Softball
WILMOT 8, WATERFORD 6: The Wolverines lost in a back-and-forth Southern Lakes Conference game at Waterford.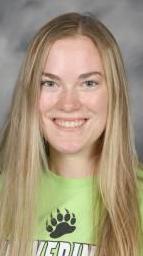 Rylee Schaaf led Waterford (12-10, 7-6 SLC) by going 2 for 4 with two RBI. Meghan Schmidt went 1 for 4 with two RBI and Madison Krueger homered and drove in two runs.
ELKHORN 13, UNION GROVE 2: The Elks had 16 hits and defeated the Broncos in a Southern Lakes Conference game that lasted six innings at Union Grove.
Brynn Van Swol had two hits and two RBIs for Union Grove (14-9, 7-6 SLC). Emily Gamble also went 2 for 3 and McKayla Boyle had one hit.
Elkhorn (19-2, 12-1 SLC) scored 11 runs over the game's final three innings.
PIUS XI 13, ST. CATHERINE'S 0: The Angels were held to three hits in their nonconference loss to the Lady Popes at Roosevelt Park.
Summer DeGuire, Amari Fry and Kennedee Clark each had one hit for St. Catherine's (5-18), which had six errors.
INDIAN TRAIL 18, HORLICK 0: The Rebels were held to two hits in a Southeast Conference game that concluded after four innings at Douglas Park.
Calasia Shaw and Dylan Zimmerman each had one hit for Horlick (2-18, 2-11 SEC).
Indian Trail (16-5, 10-3 SEC) scored nine runs in the first inning, two in the third and four in the fourth inning.
BRADFORD 20, PARK 0: The Panthers were held hitless in their Southeast Conference loss at Bullen Middle School in Kenosha.
The Red Devils scored 13 runs in the first inning. The game ended after three innings.
Kailey Sheppard was the only one to reach base for Park (1-13, 0-13 SEC), after she was hit by a pitch.
OAK CREEK 16, CASE 0: The Eagles committed eight errors in this Southeast Conference game against the second-ranked Division 1 team in the state at Case.
Paige Thomas and Nova Zuberbuhler had the only hits for Case (4-9, 4-9 SEC). Aalaiya Jacklin threw 122 pitches, Case coach Dan Ayala said.