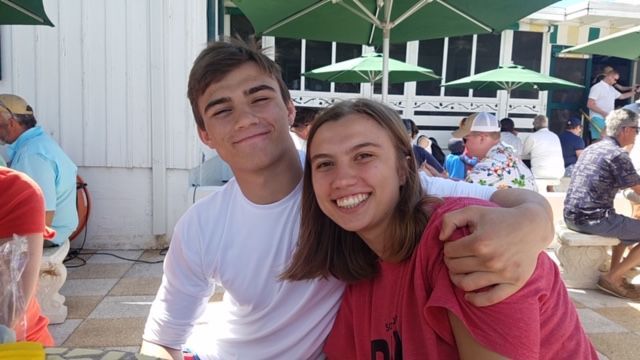 Let's be clear about one thing: Megan and Zach Wallace are siblings who love each other, respect each other and pull for each other.
Oh sure, their old card games used to drag on because one was so desperate to finally get the best of the other after a losing streak. And they'll needle each other about who has earned the most athletic letters at Burlington High School (Zach is closing fast on his graduated sister).
Through all of this, though, there is a great deal of mutual respect between Megan and Zach, who sometimes train with each other at local tracks and even confide in each other on occasion about personal matters.
"It's definitely a love-hate relationship," said Megan," an NCAA Division III All-American heptathlete who is entering her senior year at UW-Eau Claire. "I think that once I left for college, Zach realized that he did miss me.
"I wouldn't change our relationship one bit. I absolutely love it. It's definitely competitive. Whether we're playing tennis as a family or we're playing cards at home or we're doing a track workout together, everything's a competition.
"Sometimes I have to remind him during workouts, 'Uh, this is just a workout! We're not like racing each other!' You would think card games at home would be super chill, but if you're losing, it's like, 'No we can't stop here!. We have to play another game!' "
Said Zach: "I'll make fun of her and say, I'll have more varsity letters and more state appearances and more state placings than her. We always tried to beat each other."
But that's just in fun because Zach also says this: "Just to see how good she is pushes me to work out even more."
Sure, it can get tense at times between the two, but the results speak for themselves.
The 5-foot-10 Megan, who turned 21 on Saturday, earned four letters in track and three each in volleyball and basketball at Burlington. She holds the school long jump record (17 feet, 11 inches). started on Burlington's state-power girls volleyball team, and also was the Demons' second-leading scorer (13.0) and rebounder (7.3) in basketball as a senior.
But her true greatness has been achieved at UW-Eau Claire, where as a pentathlete, she has earned NCAA Division III All-American honors for the indoor season three times and twice for outdoors (her junior outdoor season was canceled last spring because of the COVID-19 pandemic).
The 5-11, 190-pound Zach, three years younger than Megan, entered Burlington in 2017, the same year his sister graduated (his start in elementary school was delayed a year). He is on pace to earn four letters each in football, wrestling and track and is coming off a memorable junior year.
Wallace was the second-leading rusher in Racine County last season with 1,776 yards and 23 touchdowns on just 188 carries for a Burlington football team that went 9-3 and was runner-up in the Southern Lakes Conference. And then he placed second at 195 pounds in the WIAA Division 1 Individual Wrestling Tournament.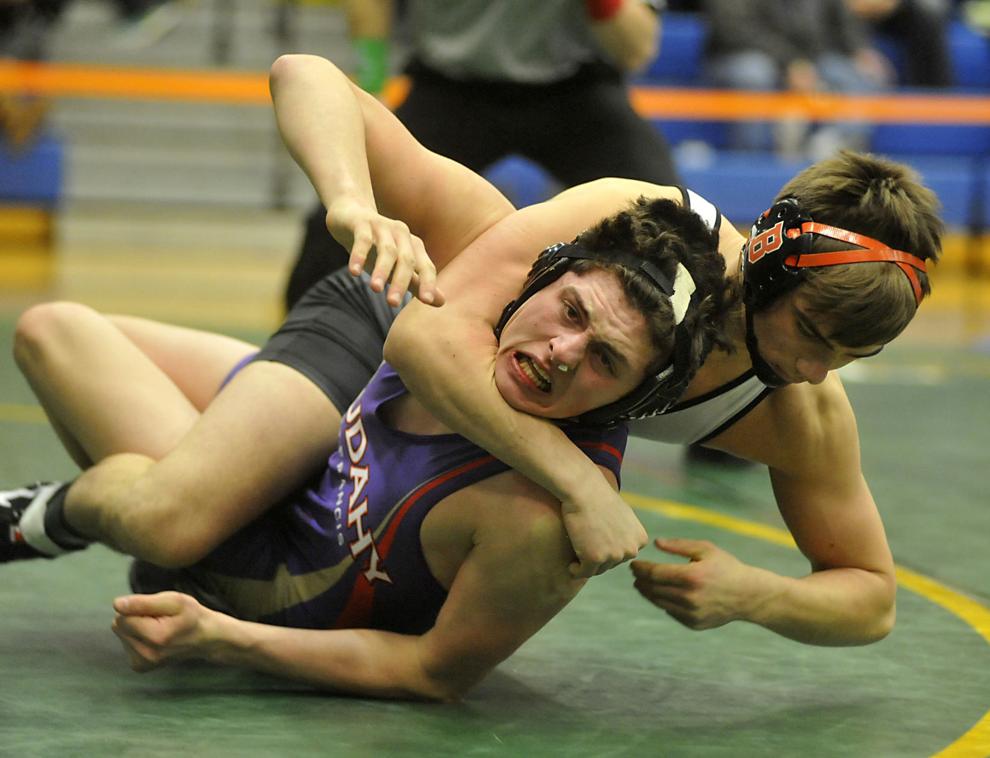 Zach was looking to return to the state meet as the lead leg of the 4x100-meter relay last spring, but his track season was also wiped out by the pandemic.
The bottom line is this: As athletes go, Megan and Zach can seemingly hold their own with any two siblings in the state.
"I think both of them are extremely gifted, but I also believe it's the mindset that the two of them and the entire family has," Burlington track coach Jason Bousman said. "I think a huge part of their success is the fact that they're multi-sport athletes and they have worked extremely hard in all areas.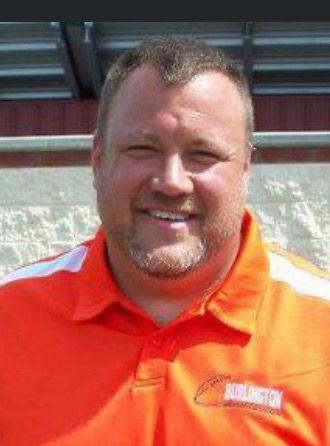 "To be honest, I think one of the outside challenges is that athletes are told or parents are told that, 'You only need to be a one-sport athlete.' These two have obviously proven that's wrong. They both have been to state both from a team standpoint and an individual standpoint and they continue to reach those high levels with the amount of commitment they have."
That commitment is rooted in their upbringing by their parents, Mike and Karen, who each were athletes at Burlington. Almost from the time their two children could walk, Mike and Karen were supporting them in their athletic endeavors. That commitment continues to this day.
"This last February, Megan, was competing in Oshkosh in the WIAC Conference meet in the pentathlon and Zach was competing in Madison at the state wrestling meet," said Karen (nee: Schneider), a 1988 Burlington graduate. "I was driving back and forth to watch both kids. Mike and I have always made it a point to make sure one of us was present at the kids' events.
"We knew it was going to be a crazy weekend of back and forth. It ended up that Zach qualified for the finals at 195 pounds. I was able to watch the first two events of Megan's pentathlon. A very good friend came along and watched the other three events for me and sent text messages with updates as I raced back to Madison to watch Zach in the finals. Megan called to tell me that she had won and she was texting Zach as he was warming up for his final match.
"That's the kind of bond they have. They are always in each other's corners cheering and supporting with wins and losses."
Megan and Zach have never forgotten their parents' commitment.
"I don't think Zach and I can thank them enough," Megan said.
In fact, it could be said that parental support has been a component of their success. Just as Mike and Karen went to extremes to be there for their children, Megan and Zach have gone to extremes in the realm of competition. Maybe because of their parents, that desire is simply in their DNA.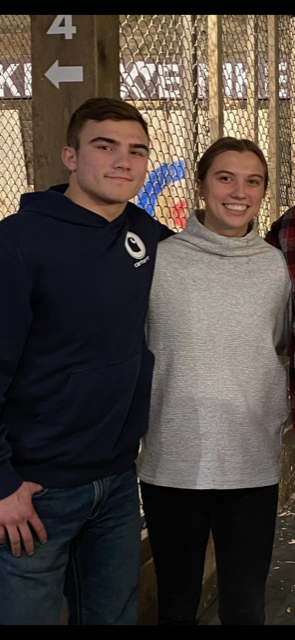 Going into Megan's senior season of track at Burlington, she had qualified for state in the 400 meters as a sophomore and in the long jump as a junior. While she performed well in the Stoughton sectional in 2017 and set the school record in the long jump, the competition was so fierce that she fell short of making a third straight trip to the state meet.
For so many athletes, that would have been the end. But for Megan, it was just the beginning and she has gone on to become an all-time great for Eau Claire in track.
"She hit a PR and she didn't even make it to the finals, which is just unheard of," Bousman said. "That sectional was the top in the state. Most athletes would have just packed it up and said, 'Well, there's my season,' and move on.
"But she turned to me and she turned to her parents and she said that wasn't good enough for her. She went back to the drawing board and, all of a sudden, she's an All-American. Now she's doing all these events she never did before and just having a tremendous amount of success."
That same level of desire can be found in Zach, especially in wrestling. As a sophomore in 2019, he qualified for state, but was one and done with his matches at 182 pounds. One year later, he advanced to the championship match at 195 pounds, where he was pinned by top-ranked and undefeated Marshall Kools of Neenah.
"I said something about turning it on (last season)," Burlington wrestling coach Jade Gribble said. "He just looked at me and he smiled and said, 'Coach, I'll turn it on.'
"A lot of great athletes are able to flip that switch and I think this year, he was able to flip that switch. He got hot at the right time of the year and just started believing in himself. He told me he would flip that switch and he did."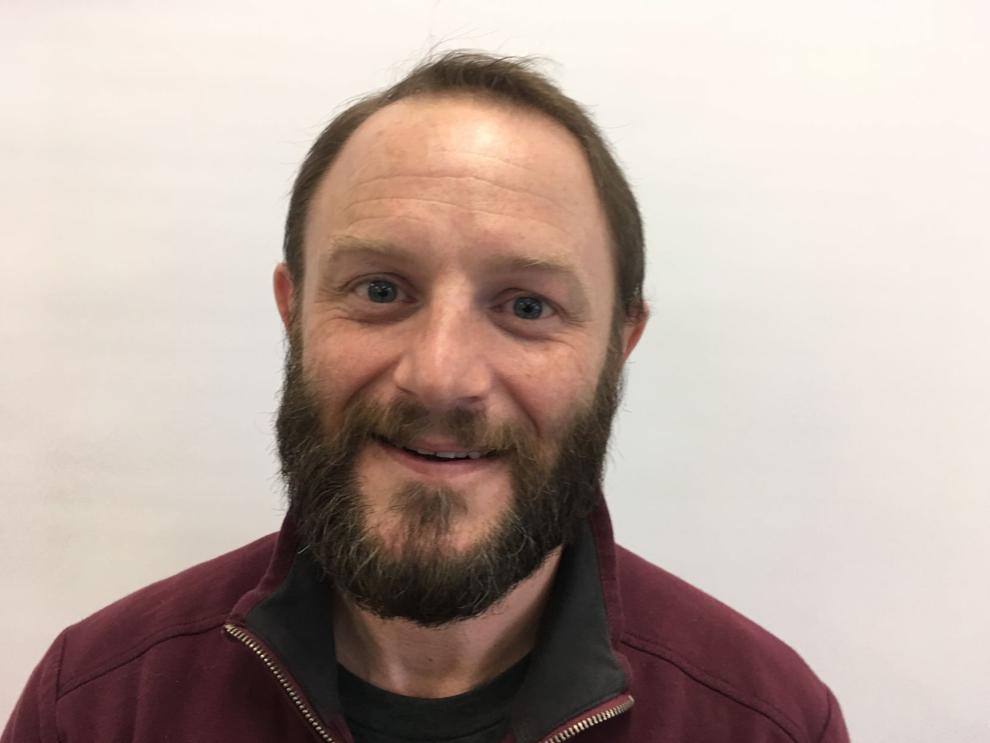 Because of the pandemic, Megan and Zach face murky athletic futures, just as everyone else does.
Megan hopes to compete as a senior for Eau Claire and then return in 2022 and use the eligibility she has remaining from her lost junior season. That's her plan even if she's in graduate school pursuing a Master's degree in Speech Pathology by then.
Zach is hoping to be counted on even more as a running back after the graduation of standout quarterback Dalton Damon, finishing the job at the state wrestling tournament and then returning to state in track.
And through it all, brother and sister will be sending texts of encouragement to each other before each one competes. And they'll take pride in each other's successes.
After all, they owe a great deal to each other.
"If one of us messed up, I guess we would make fun of one another," Zach said of his younger years with Megan. "I guess that's one reason why me and my sister are good with being under pressure. If we mess up, we know how to handle it.
"I have a lot of respect for her and my family because if I mess up, they'll help me change and help me become the best person I can be."
In Photos: Park hosts WIAA Division 1 wrestling sectional
Division 1 Park Sectional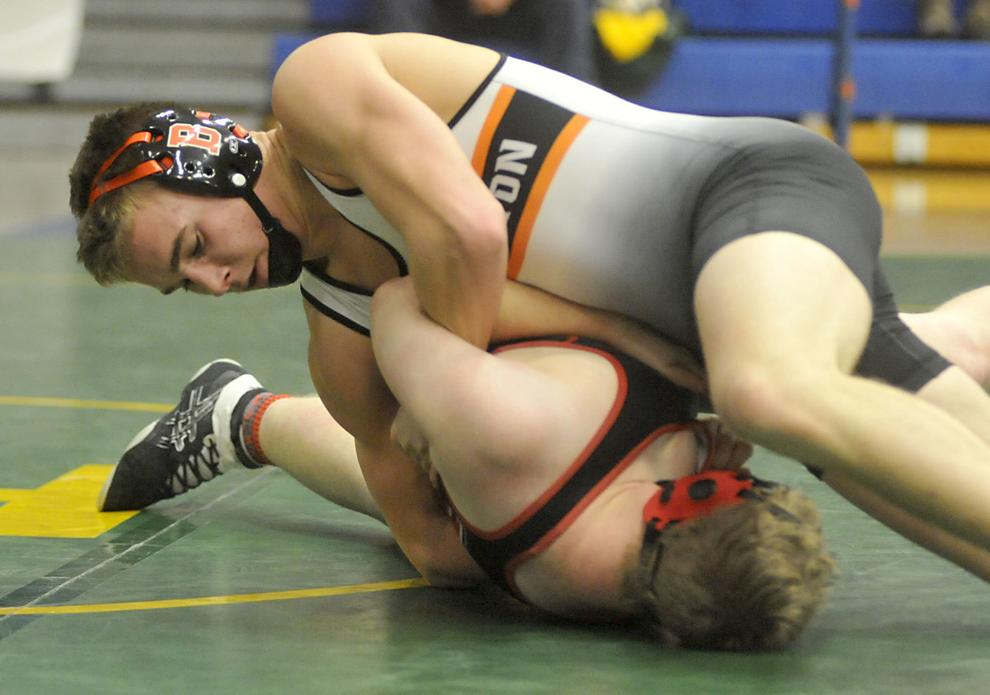 Division 1 Park Sectional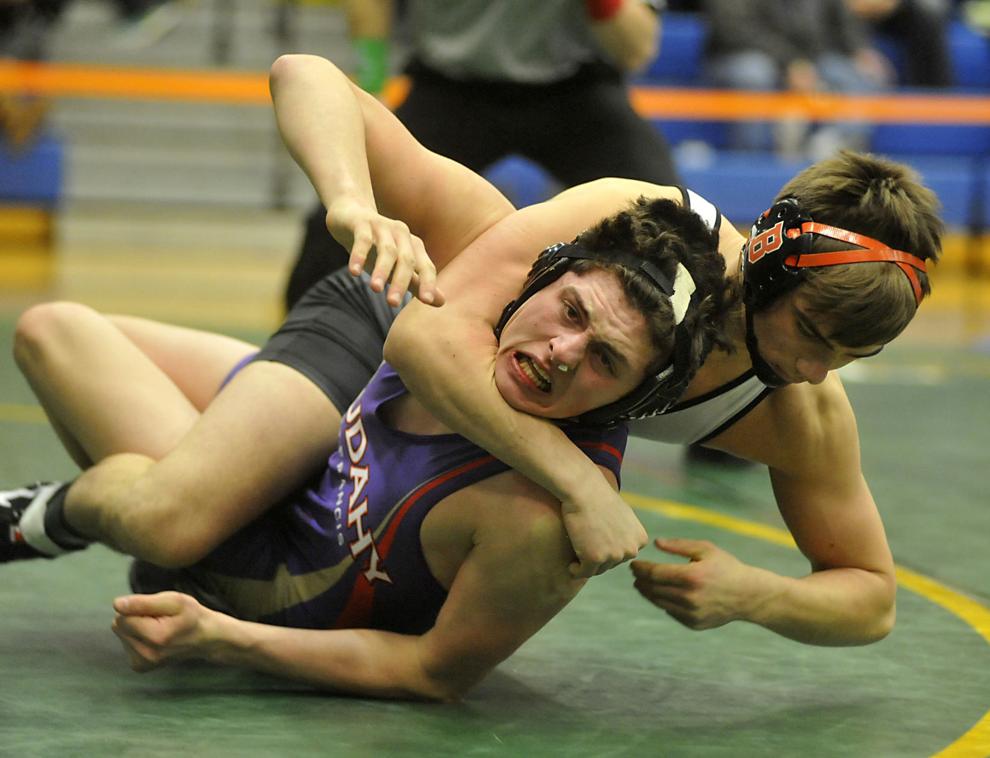 Division 1 Park Sectional
Division 1 Park Sectional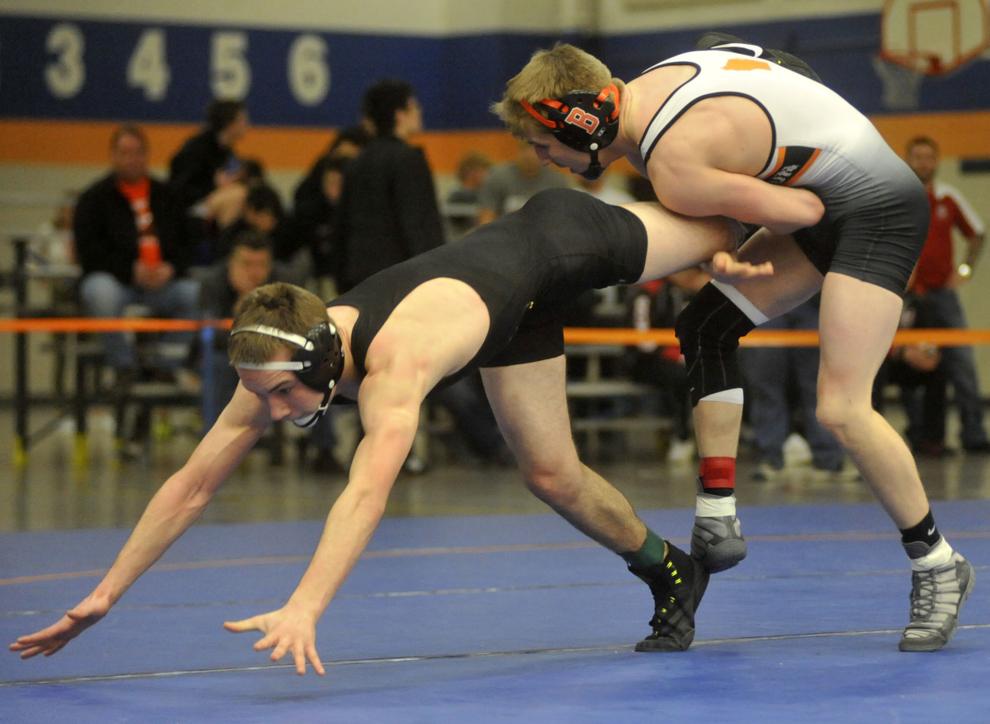 Division 1 Park Sectional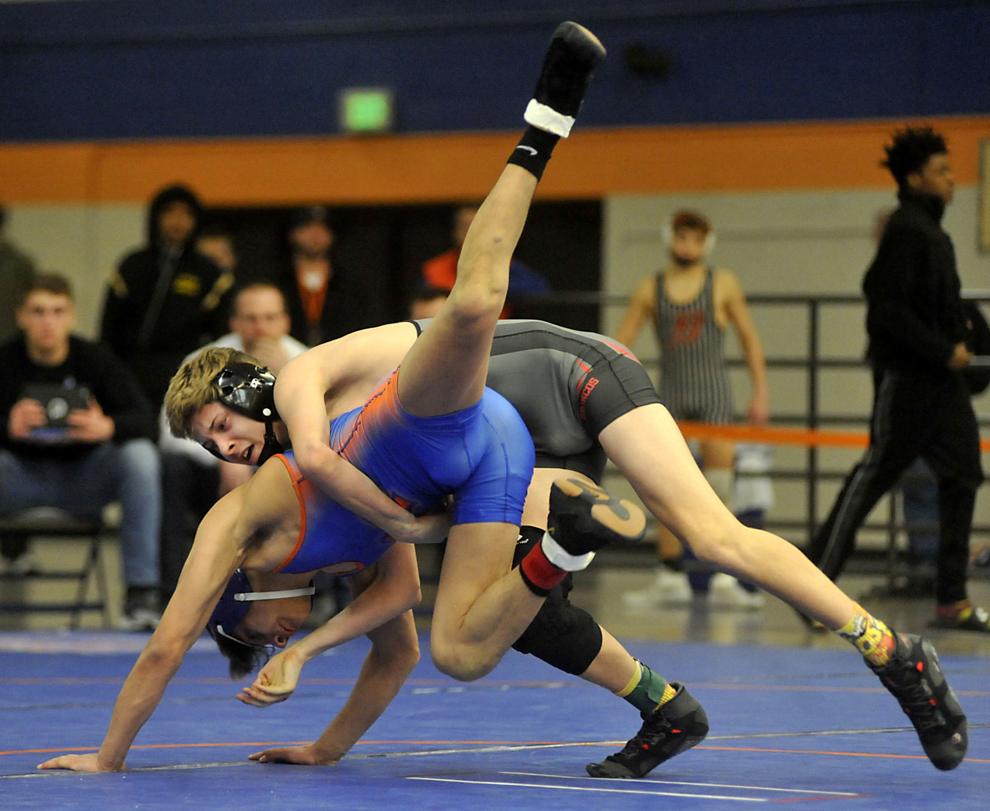 Division 1 Park Sectional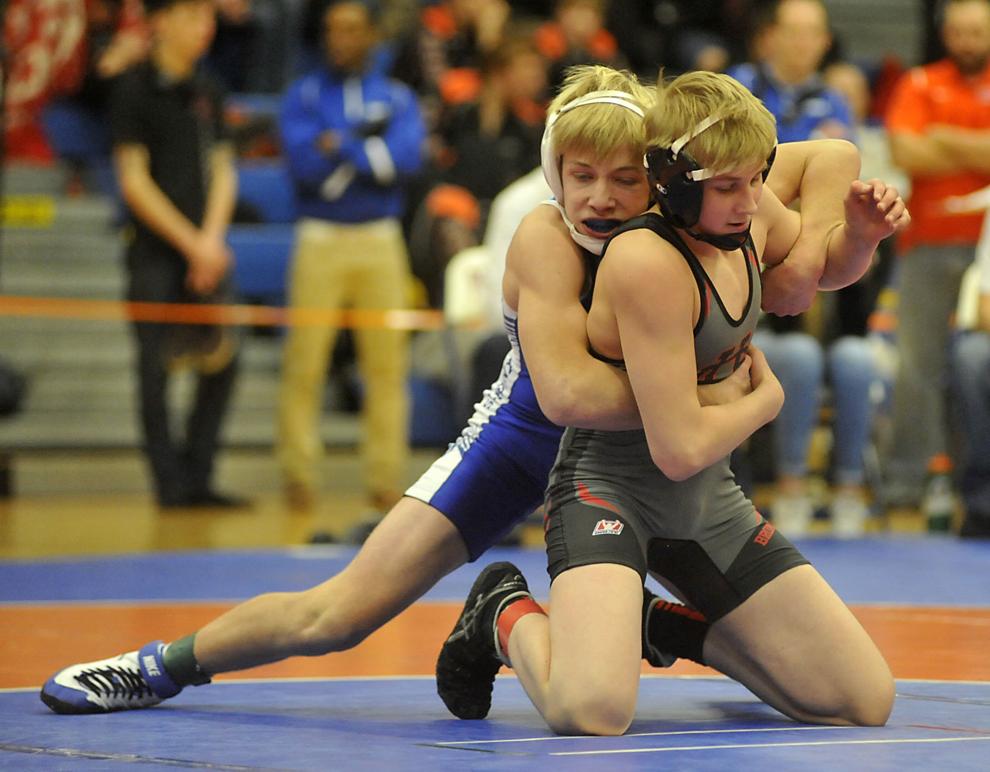 Division 1 Park Sectional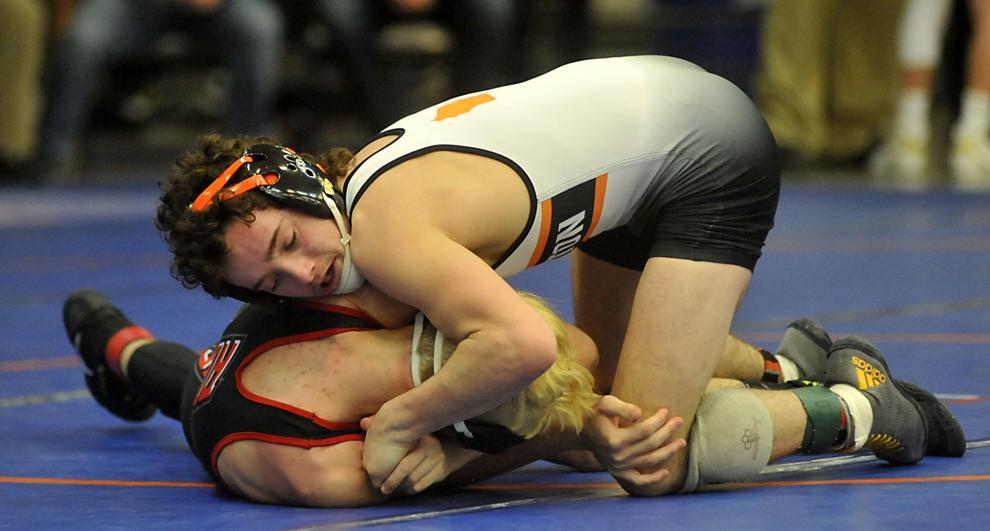 Division 1 Park Sectional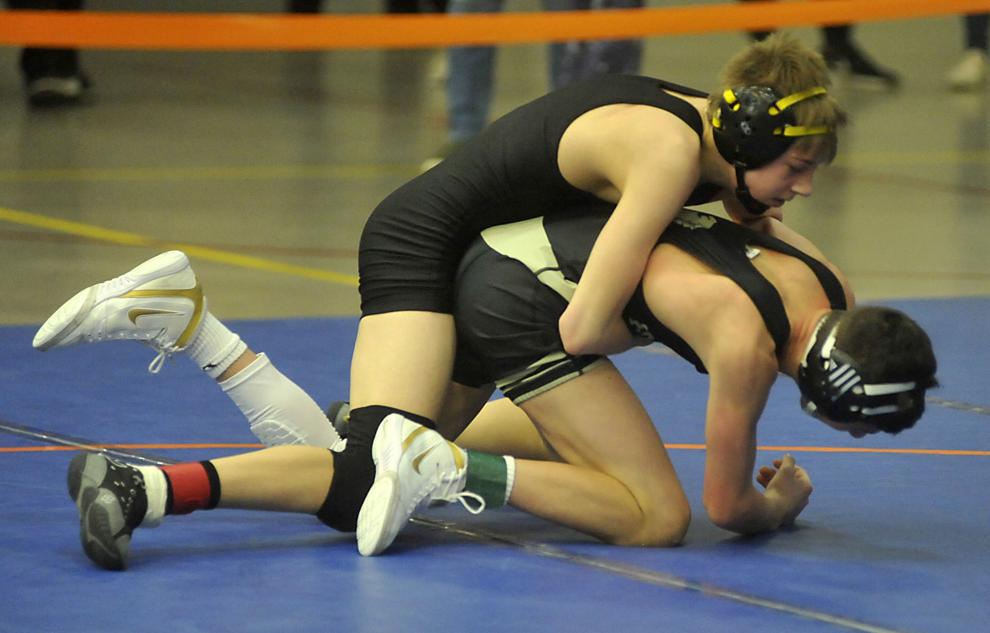 Division 1 Park Sectional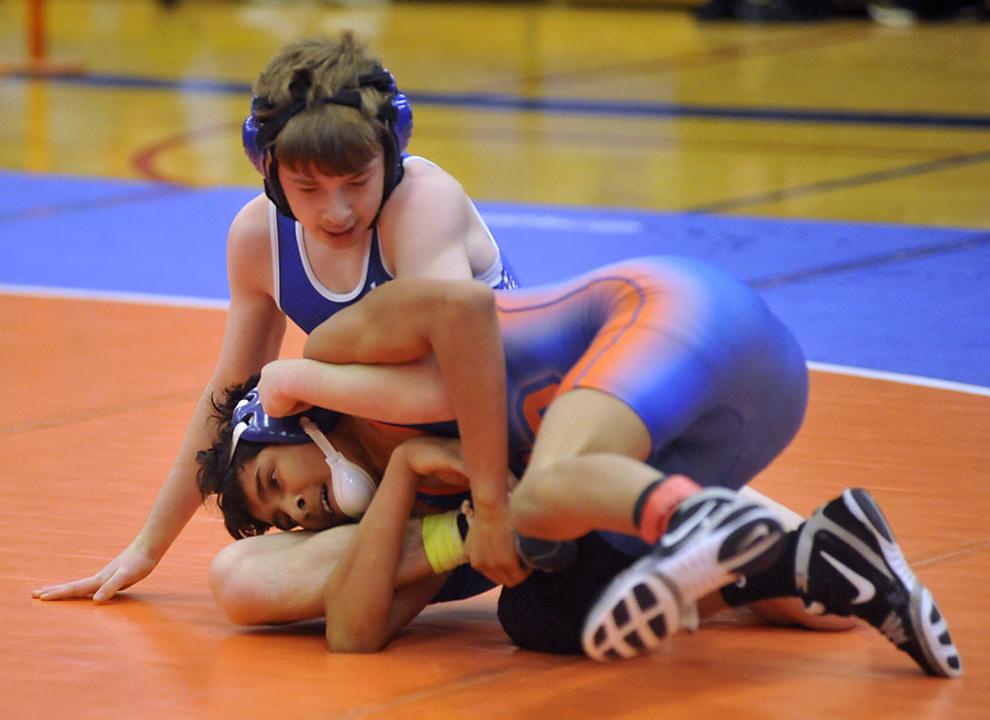 Division 1 Park Sectional