Azaan McCray is more than just one of the best divers in the state.
The sophomore for Case High School also isn't a bad swimmer.
McCray won the diving competition in the Southeast Conference Championships Saturday at Park with a score of 437.00. It was his first SEC championship. Second was Adam St. John of Franklin (416.80).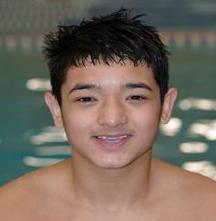 But first year Case coach Charles Julius also tried McCray is a couple relays. McCray joined William Arnold, Ryan Gardiner and Christian Fleury on a 200-yard freestyle relay that was 13th (1:55.48). And he joined Gardiner, Arnold and Luke Mortenson on a 400 freestyle replay that was also 13th (4:18.95).
"I watch him every day at practice and he's fine-tuning all the dives," Julius said. "I'm super excited for him to see what he can do at sectionals. He also swam a couple of relays for me today, which I'm always happy to see.
"But, obviously, I'm more interested in how well he can do in diving."
McCray placed fifth in diving at the state meet last season as a freshman.
Meanwhile, Joe Skantz added another chapter to his exceptional junior season for Case. He easily won the 100 freestyle in 50.46 seconds (Simon Piette of Oak Creek was second in 53.58) and was second in the 50 freestyle (22.92). Travis Craig of Franklin won the latter event in 22.35.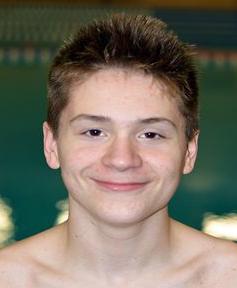 Skantz also led off a 200 freestyle relay that was second with a time of 1:39.46. He was joined by Bryce Helland, Charles Ray and Tim Riegelman.
Oak Creek won that event in 1:36.06.
"He's been giving it absolutely 100 percent in every practice," Julius said. "t this point of the season, he's starting to rest up and it's starting to show in his races.
"I'm really happy for him what he can accomplish at sectionals and beyond."
Case was fifth in the eight-team meet with 281 points while Horlick was sixth (265.5) and Park was eighth (196). Oak Creek (702) held off Kenosha Indian Trail (688.5) to win the team championship.
Josh Abel had two third-place finishes for Park. He had a time of 2:10.00 in the 200 individual medley and finished in 56.59 in the 100 butterfly.
Horlick's top finish was by Ben Adams, who was seventh in the 100 butterfly (1:03.15).
You have free articles remaining.
PRAIRIE 79, CHICAGO PERSPECTIVES MSA 55: Kody Krekling's hot hand from beyond the arc in the second half helped lead the Hawks past the Wolves in the WBY Wisconsin-Illinois Border Battle in the Johnson Athletic Center at Prairie.
Four of Krekling's five 3-pointers came in the second half.
"Kody Krekling caught fire in the second half from '3' and finished with 27 points, eight rebounds and three assists," Prairie coach Jason Atanasoff said. "Tough style of play to face where they would continuously try to bully their way into the paint. It created a choppy game without flow, but for the most part I was pleased with how we shared the ball an'd competed."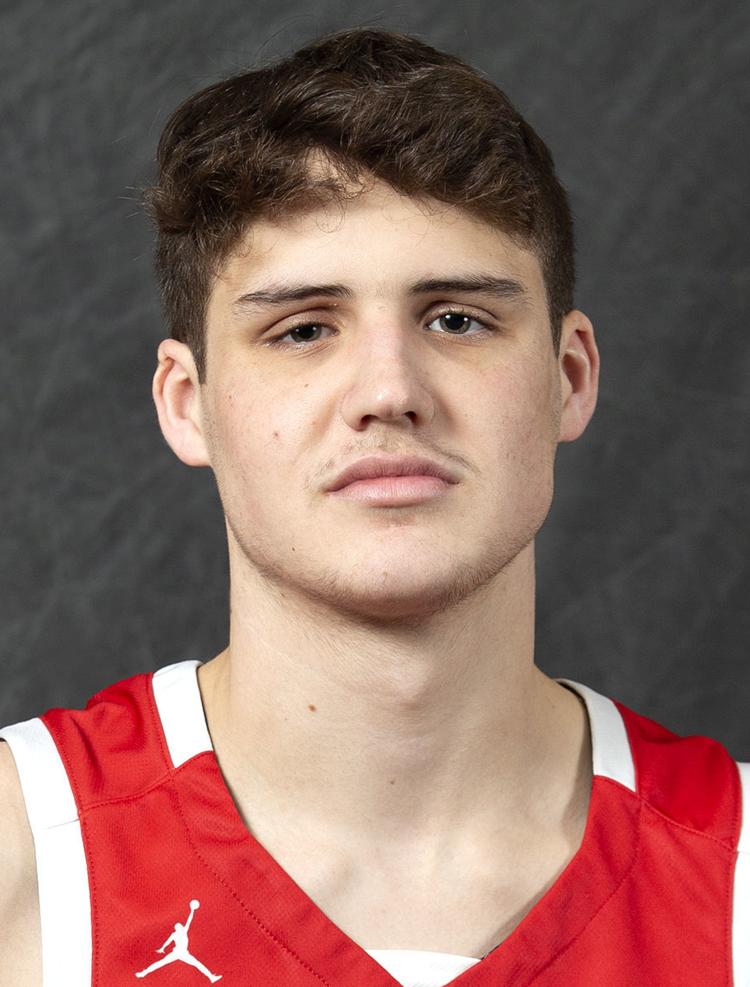 The Hawks (12-6) also got strong games from Asanjai Hunter and Antuan Nesbitt. Hunter had 19 points, seven rebounds and four assists. Nesbitt added 18 points, five rebounds and six assists.
The Wolves were led by Raymond Walson with 13 points. Caleb Miller added 12.
INDIAN TRAIL 70, UNION GROVE 69: The Broncos saw their four-game winning streak end in this nonconference game at Union Grove.
Trailing 70-67 in the final 10 seconds, Union Grove (8-8) had a chance to tie the game after an Indian Trail player missed two free throws. Union Grove guard Nick Hilardes brought up the ball upcourt with no timeouts remaining, looking for an open teammate.
With no one open, Hilardes pulled up for a 3-pointer, but his shot was off the mark. Sam Rampulla grabbed the rebound and laid in the ball while trying to draw a foul with one second left.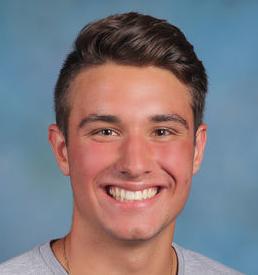 Rampulla went 9 for 12 from the floor and finished with 20 points, nine rebounds and two steals. He had 18 points and 11 rebounds in a 77-62 victory over Wilmot Thursday night.
"In this game and the second half of our last game, he's really been a force," Union Grove coach Dave Pettit said.
Hayden Domagalski went 4 for 7 from 3-point range and added 14 points. Kaden Pfeffer scored 11 points.
"They got off to a quick start on us," Pettit said. "I don't know if we were actually ready for their speed, so that bothered us. We had nine turnovers in the first half, which kind of buried us a little bit.
"But at the same time, we battled back. A lot of times, it's easy to quit. Monday (in a 73-65 victory over Delavan-Darien), we were down 16 and the kids fought back. Tonight we were down (39-26 at halftime) and the kids fought back.
"It's good to see the fight in them and, hopefully, we'll continue to battle."
Jeremiah Saber scored 26 points and Ezra Stargell added 20 points for Indian Trail (10-9).